Watermelon is one of the most delicious and refreshing summer treats, keeping you hydrated and happy on a hot day. However, spoiled watermelon can quickly end your picnic or barbeque. That's why it's crucial to learn to tell if a watermelon is bad before serving the fruit.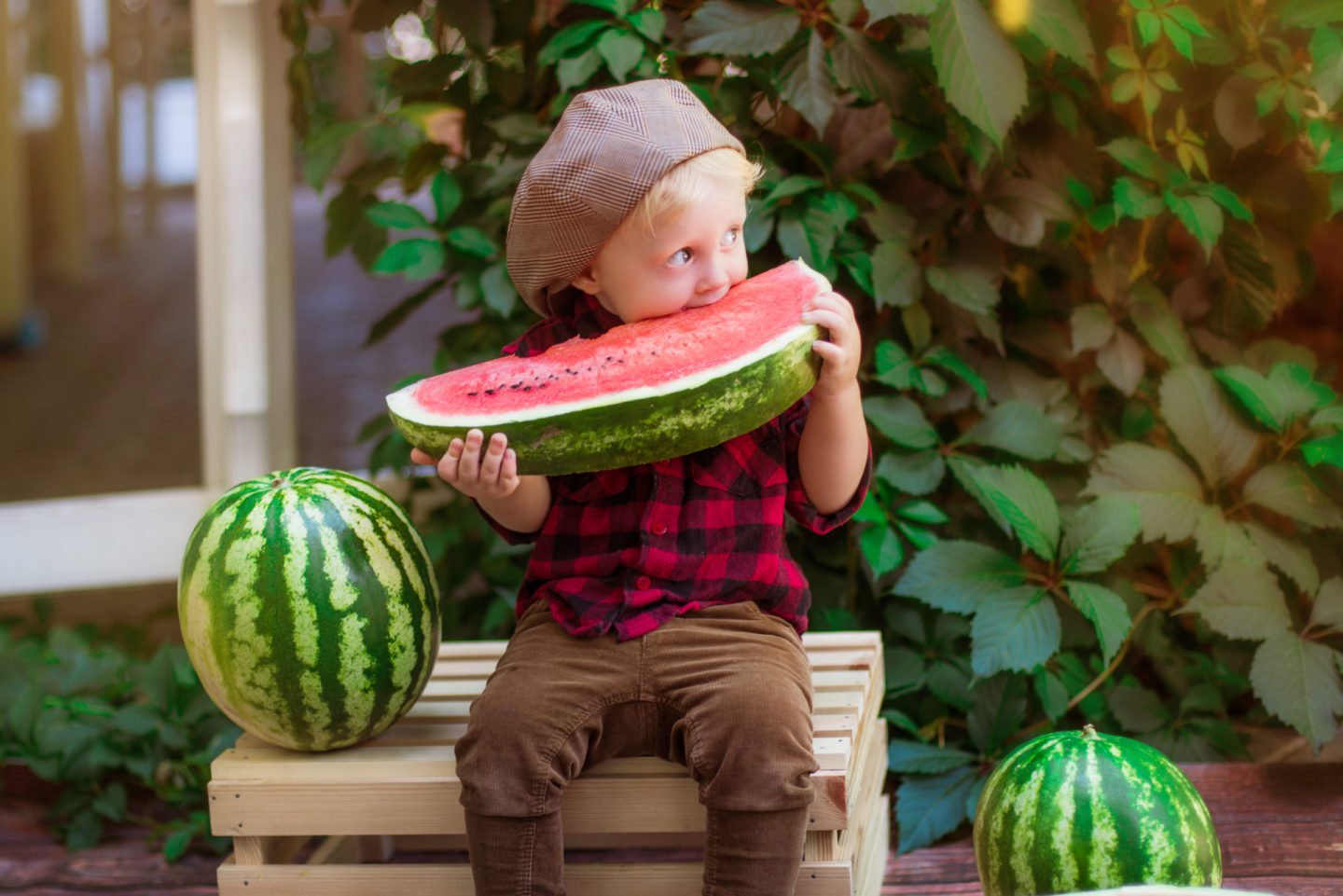 The easiest way to check the freshness of watermelon is to look at the peel. It should have a deep green color and be firm across the entire surface. Watch out for any sour odors too.
Check out our guide below for an in-depth explanation of four different methods to help tell if your melon is bad. Then learn some tips on keeping watermelon fresh longer.
Table of Contents
4 Methods To Tell If A Watermelon Has Gone Bad
If you think your watermelon might have gone bad, try some of these methods below. The first two you can use right away at the grocery store, while you can apply the others at home.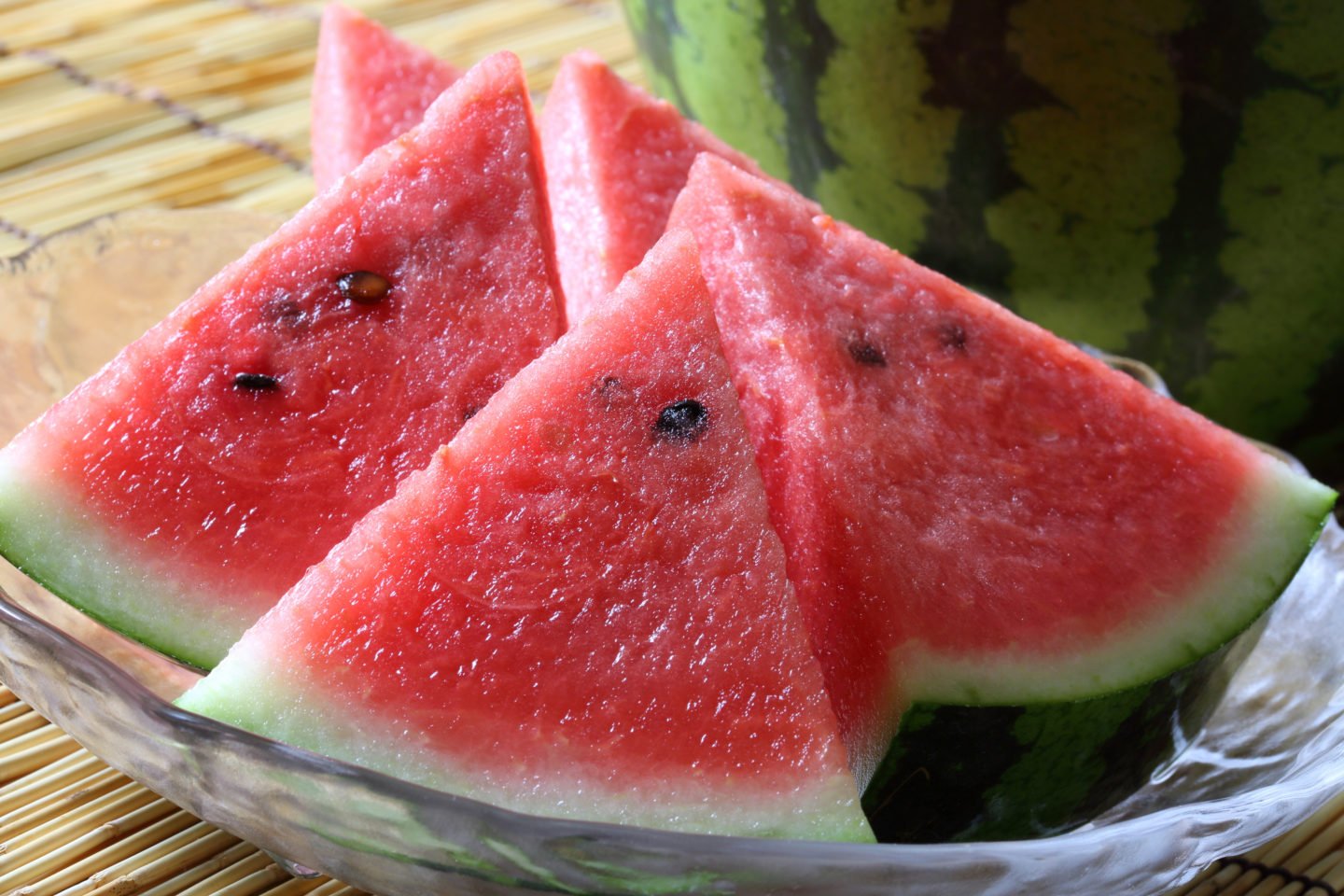 Is There An Expiration Date?
Before looking at the melon itself, take a moment to try the obvious. Especially with pre-sliced watermelon, grocery stores often include a sell-by or expiration date on the package. Check for this information on the label, as it will be the surest way to know if your melon is safe to eat.
Outer Appearance
If you're buying a whole melon, chances are there isn't going to be an expiration date on its sticker. Luckily, there are a few signs on the rind of the melon that can give you some clues as to its freshness.
The first is the color. Watermelon should have a deep forest green rind, though different kinds may have stripes while others won't. If the rind has gotten pale or yellow, you're better off avoiding it.
The second sign of ripeness that's visible at a glance is mold. When buying a watermelon, always check the surface of the rind thoroughly to ensure there aren't any fuzzy white, green, or black patches on it. If there is, it has definitely gone bad.
Check Inside
If your melon has been sitting at home for a few days, especially unrefrigerated, there's a higher chance it's gone bad. However, now that you're free to cut it open, there are plenty of ways to test it for freshness.
Look for any of these signs of spoilage:
Color: A red or deep pink hue indicates a fresh and healthy watermelon, though some varieties naturally have orange or yellow flesh. It may be bad if yours has black spots or uneven coloring.
Smell: If your melon has a sour vinegary smell, it may have gone bad.
Texture: Anything other than crisp flesh is a bad sign. Bad melons may be gritty, dry, shriveled, slimy, or mushy.
Taste: We don't encourage you to eat a melon that may have spoiled, though if you ever notice a sour flavor, stop eating it.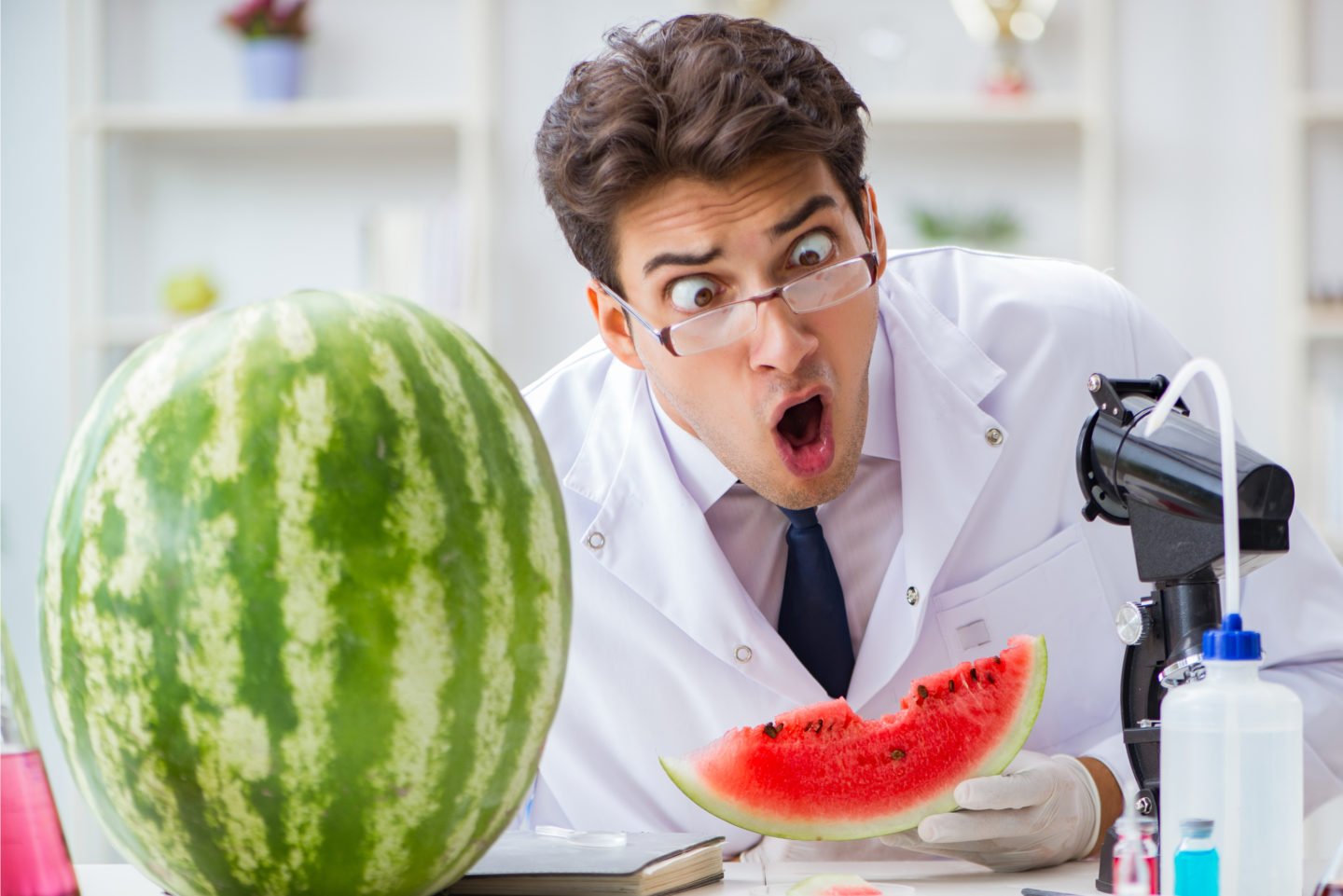 The Water Test
If you want a surefire way to tell whether your melon has gone bad, there's a simple two-minute experiment you can try. First, cut a small piece of pulp from the fruit and mash it with a fork. Then add it to a glass of water.
The water will turn cloudy if your melon is still fresh and healthy. If it's gone bad, the melon has gone bad. The reason has to do with the percentage of nitrates in the fruit, which rises as it ages.
How Long Does Watermelon Last?
Like most fruits, watermelon has a shorter shelf life than packaged goods or grains. How long it lasts depends on a few factors, including where it's stored and whether you've cut into it yet.
Whole, uncut watermelon will last the longest, up to three weeks, when kept in the fridge. At room temperature, you can expect it to last between a week and ten days. On the other hand, cut watermelon lasts only up to five days in the refrigerator and just 24 hours at room temperature.
No matter where you're storing it, you should always make sure the cut watermelon is wrapped in plastic. Leaving it exposed to open air will lower its shelf life even more.
Watermelon Storage Tips
If you want to maximize your watermelon's storage time, a few strategies can help. Some can extend the fruit's shelf-life for a few extra days, and some even longer.
Refrigerating
As mentioned above, refrigerating watermelon can dramatically impact its shelf life. If you want it to last even longer, turn the cold setting on your fridge higher, so the temperature drops further.
Seal Thoroughly
If you left your watermelon whole, it would have a much longer shelf life than watermelon slices. Though the proper packaging techniques can help extend the watermelon's time in the fridge a little longer.
Plastic wrap is the best option, as it shortens the time the fruit is exposed to air. Make sure every surface of each slice is fully covered, using two layers of wrap for best results.
Otherwise, storing the fruit in a resealable bag or plastic Tupperware yields the same result.
Preserving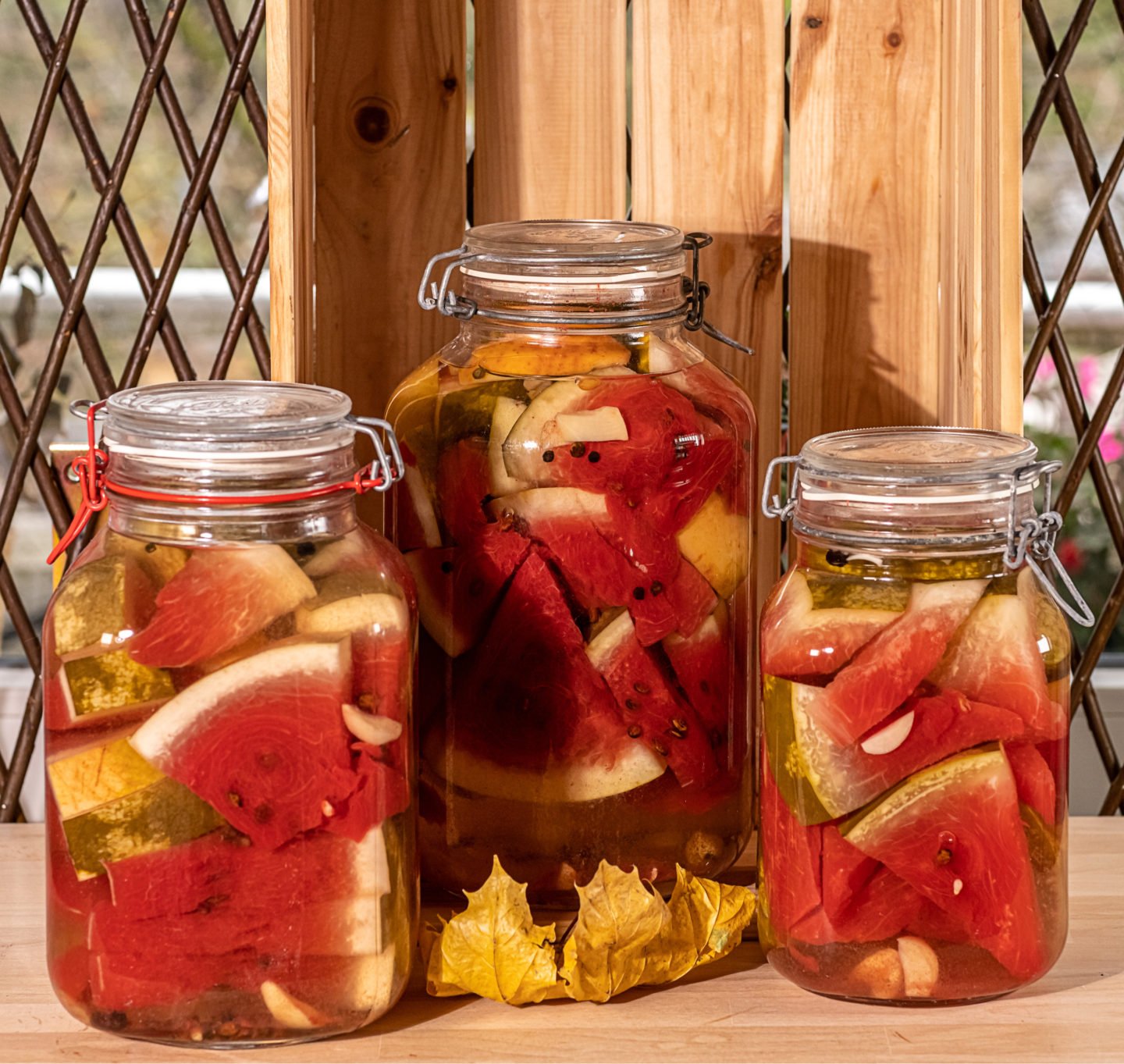 If you want your watermelon to last longer than a few weeks, you'll have to look into preservation methods. While they will change the texture and flavor of the fruit, it can be a fun way to try a new treat. Here are some ideas to try:
Jellying: Jellying is an old preservation process that dates all the way back to the Romans. It involves simmering the fruit in sugar syrup and then setting it with pectin or gelatin. It can be a great topping for toast!
Pickling: This is actually a popular treat in Russia, where they enjoy both the fruit and rind with a vinegary taste. In the American south, pickled watermelon rinds are a common treat too.
Dehydrating: For this method, you'll need a dehydrator. Circulating air over the fruit for 24 hours will sap the moisture from it and drastically increase its shelf life.
Frequently Asked Questions
What happens if you eat a bad watermelon?
Just like when eating spoiled meat, grains, or any other food, eating bad watermelon will cause food poisoning. The symptoms include nausea, vomiting, fatigue, headache, and diarrhea. The most severe cases include fever, cramps, and joint aches.
Can you freeze watermelon?
Watermelon can be frozen, extending its storage time to months rather than weeks if kept whole. However, you should be aware of a few downsides to freezing watermelon before trying it.

Watermelon, as you might guess, has a high water content. That means the freezing process will have a big impact on the texture of the melon. Once thawed, the inner pulp will lose its crisp texture and have a mushy consistency.

However, if you want to use the fruit to make a smoothie, jam, or juice. One of the best ways to freeze it is to cut it into cubes first, so you can easily grab small portions when you need them.
When shouldn't I eat watermelon?
One property of watermelon that not everyone is aware of is its acid content. Acid is fine in small quantities and can even improve the flavor of the fruit. However, eating watermelon or other acidic fruits late at night can negatively impact your sleep.

The acid in the fruit can slow down the digestive process, giving you gut trouble while you're trying to sleep.
When is watermelon in season?
In the United States, watermelon is at its best from July to September. Eating it then will give it a better flavor and allow it to last longer than those bought out of season.