Whether you like to add them to your favorite dessert or just eat them straight out of the carton, strawberries are always a nice treat. The only problem is that they tend to spoil faster than other fruits. The best way to avoid disappointment and keep from getting sick is to learn to recognize the signs of a bad strawberry.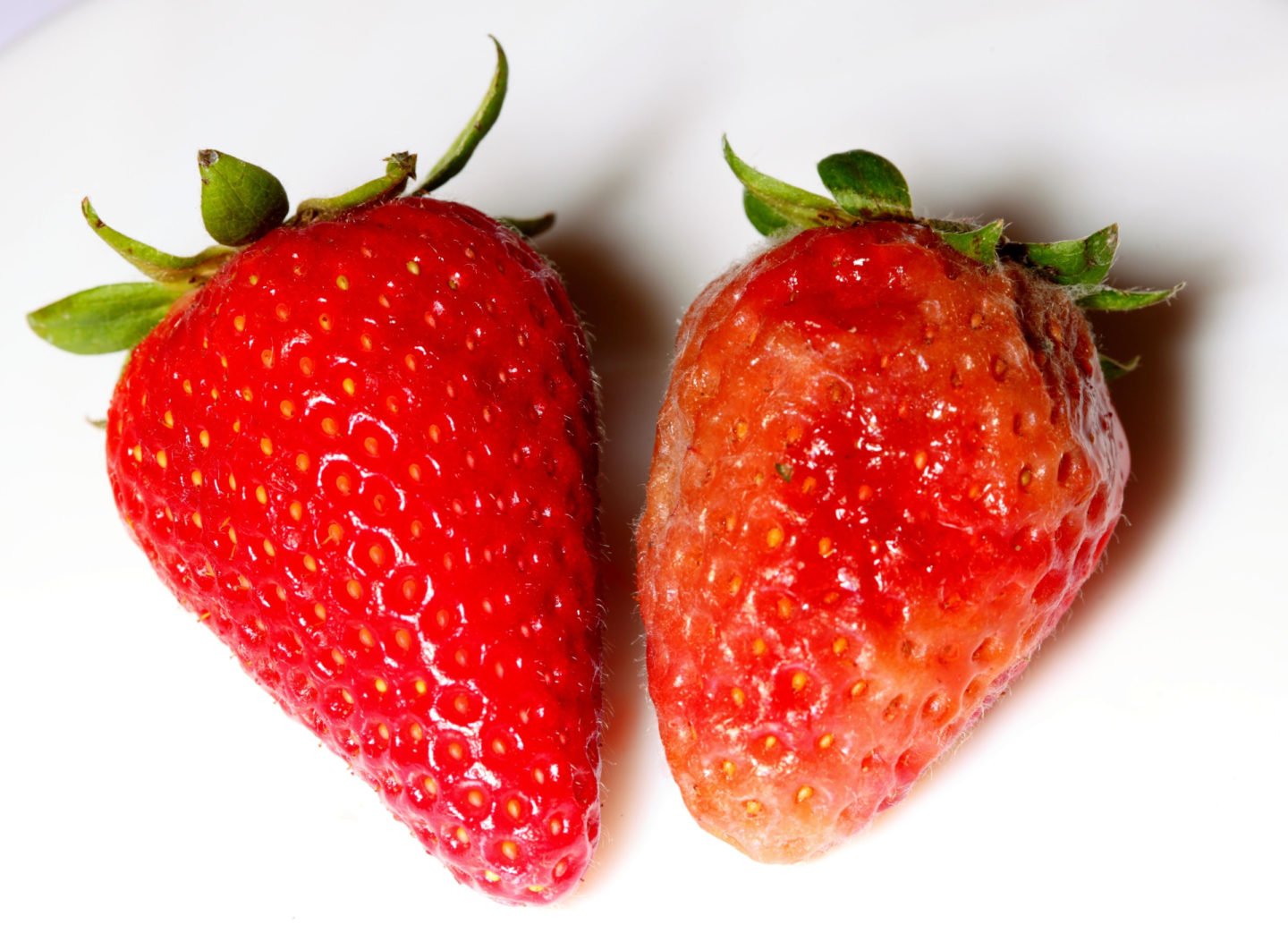 Luckily, spoiled strawberries are relatively easy to spot as long as you know what to look for. Mold, brown caps, and an off smell are all tell-tale signs of a bad strawberry. Learn more about these and other signs below.
Table of Contents
Signs That Your Strawberries Have Spoiled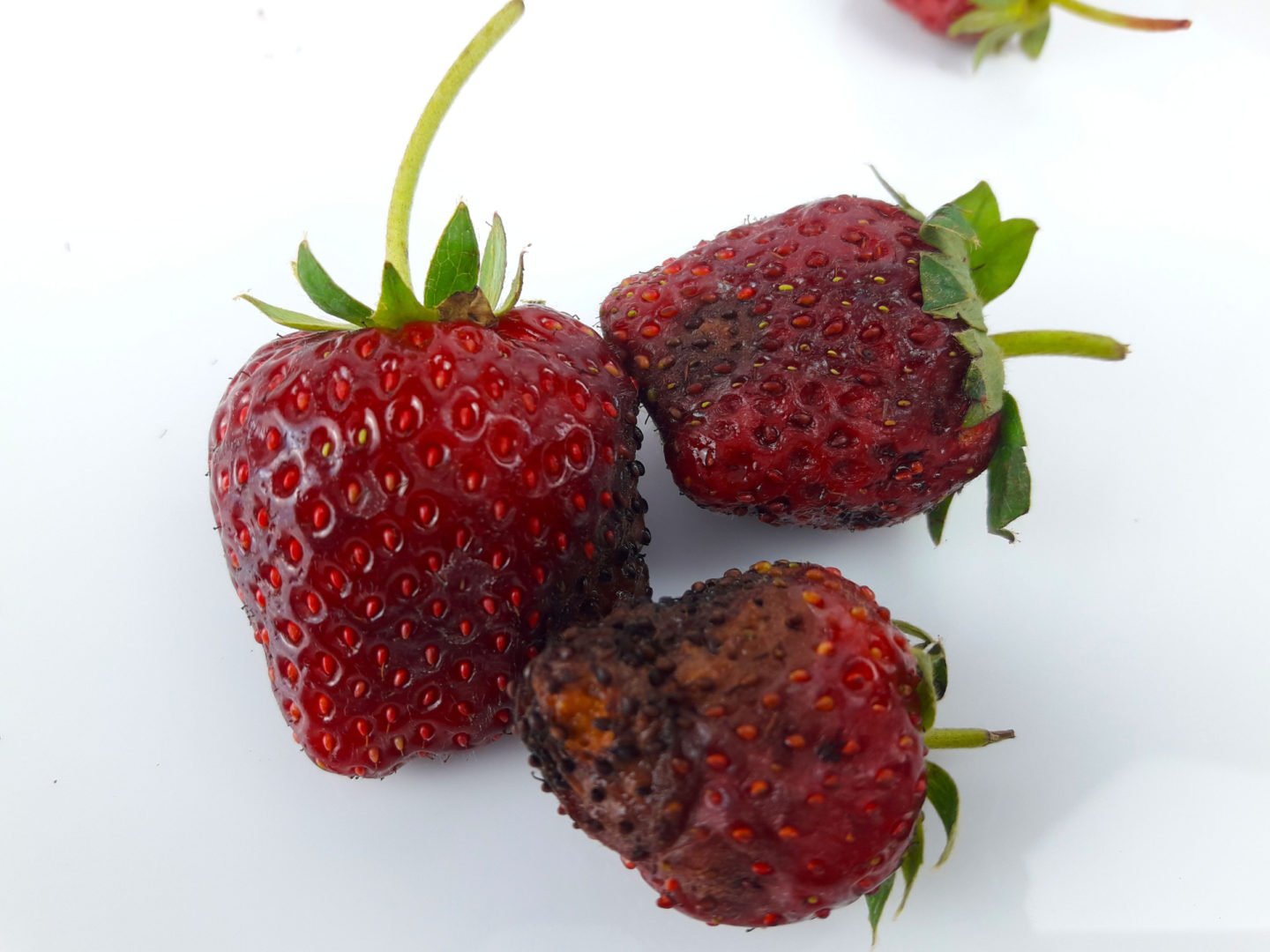 Make sure to keep this mental checklist in mind next time you pull your carton of strawberries out of the fridge.
Mold
Mold is the most obvious sign of spoilage on any food item and always means you should toss your berries. Don't be fooled into thinking you can just get rid of a few and save the rest, as one moldy berry usually means the rest have gone bad.
Wilted Caps
Green strawberry caps are kept on for a reason, and that reason is to preserve the fruit's freshness longer. If yours are anything but healthy-looking, it may mean your berries are bad. Make sure to toss the ones that have brown leaves on top.
Off Texture
Ideally, strawberries should be firm and smooth on the outside. When they are extra ripe, they may even be a bit soft and juicy. But if they are very squishy or have a shriveled appearance, they may not be worth eating.
Pale Color
The best strawberries are a deep red color, which is a good way to pick them at the supermarket. Those that are pale are often sour or flavorless, while any other color usually means they are spoiled. Definitely stay away from ones that are green or brown.
Bad Smell
Just like with any other produce, a bad odor is a sure sign that your fruits are not safe to eat. Be on the lookout for a sour smell, which is a sign of bacterial growth.
Leaking Juice
If you notice a puddle of juice beneath your strawberry carton when you pull it out of the fridge, make sure to take a close look at your berries. Large amounts of juice, especially when accompanied by bruised fruit, often mean your berries are not safe to eat.
Keeping Strawberries Fresh For Longer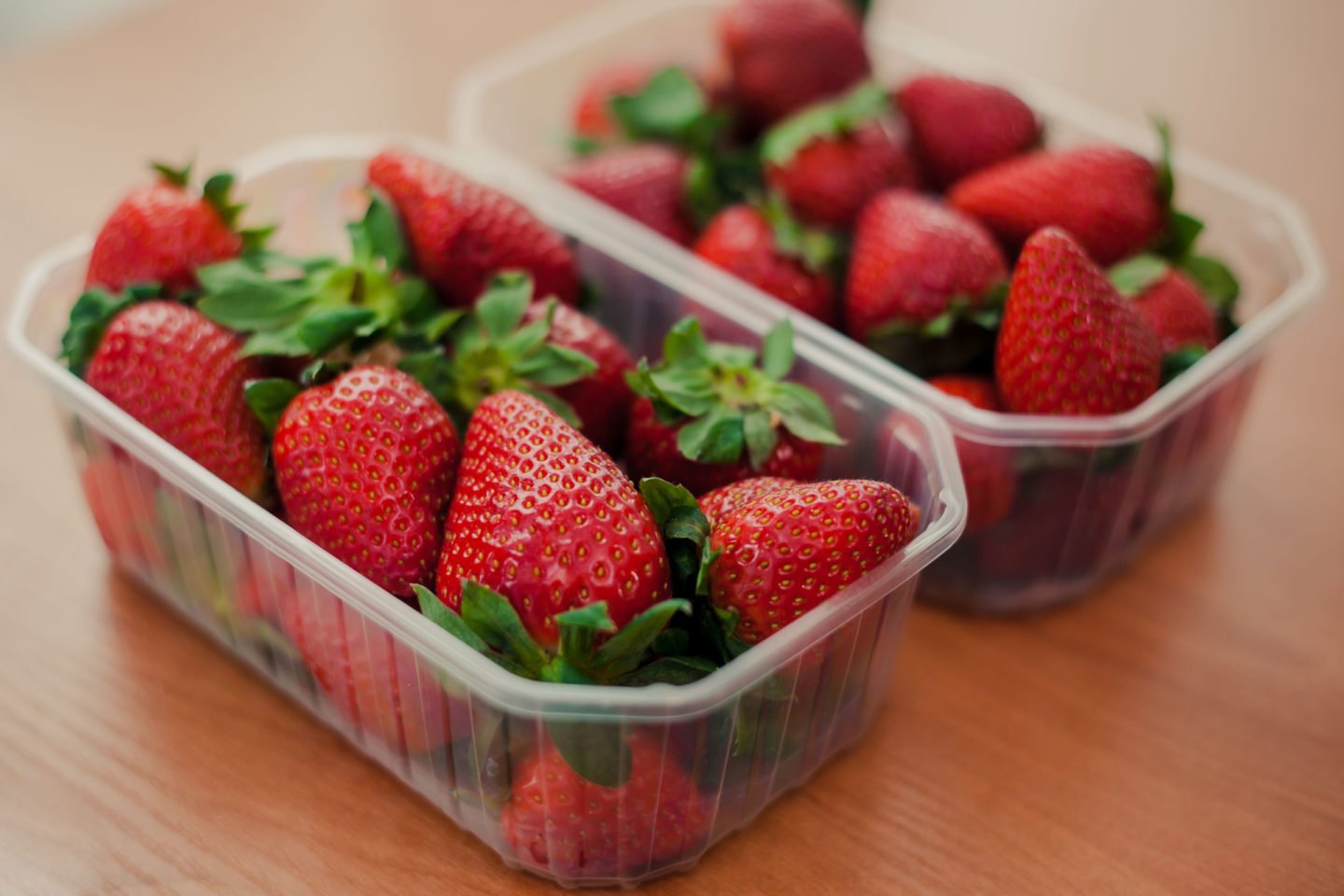 When stored correctly, you can expect your strawberries to last for a full week after purchase. To ensure they last as long as possible, keep all of these storage tips in mind.
Choose the Right Container
Strawberries are happiest when they have plenty of air circulation. That means it's best to keep them in an open container with holes, like the one they are often packaged in.
Keep Them in the Fridge
Strawberries will only keep fresh for a full week when stored in the fridge. If you keep them at room temperature, they will probably only last a few days.
Wash and Dry
It's always a good idea to wash your strawberries after bringing them home from the grocery store. But after you wash produce and other berries, make sure you dry them too. Failing to do so can lead to mold growth, especially if they are sitting in a pool of water.
Keep the Caps On
Did you know you can eat strawberry caps? They're actually a good source of fiber and other nutrients. Even if you don't enjoy eating them, make sure to keep them on while storing them.
Removing strawberry caps increases their risk of spoilage as they form a natural barrier to the inside of the fruit.