A seafood boil may be the best way to enjoy crab, lobster, shrimp, corn, and potatoes in one bowl. Though the dish often comes in hearty helpings, you'll likely have some leftovers to heat up later. While it may be hard to recapture the magic of a fresh seafood boil, several reheating methods can come close.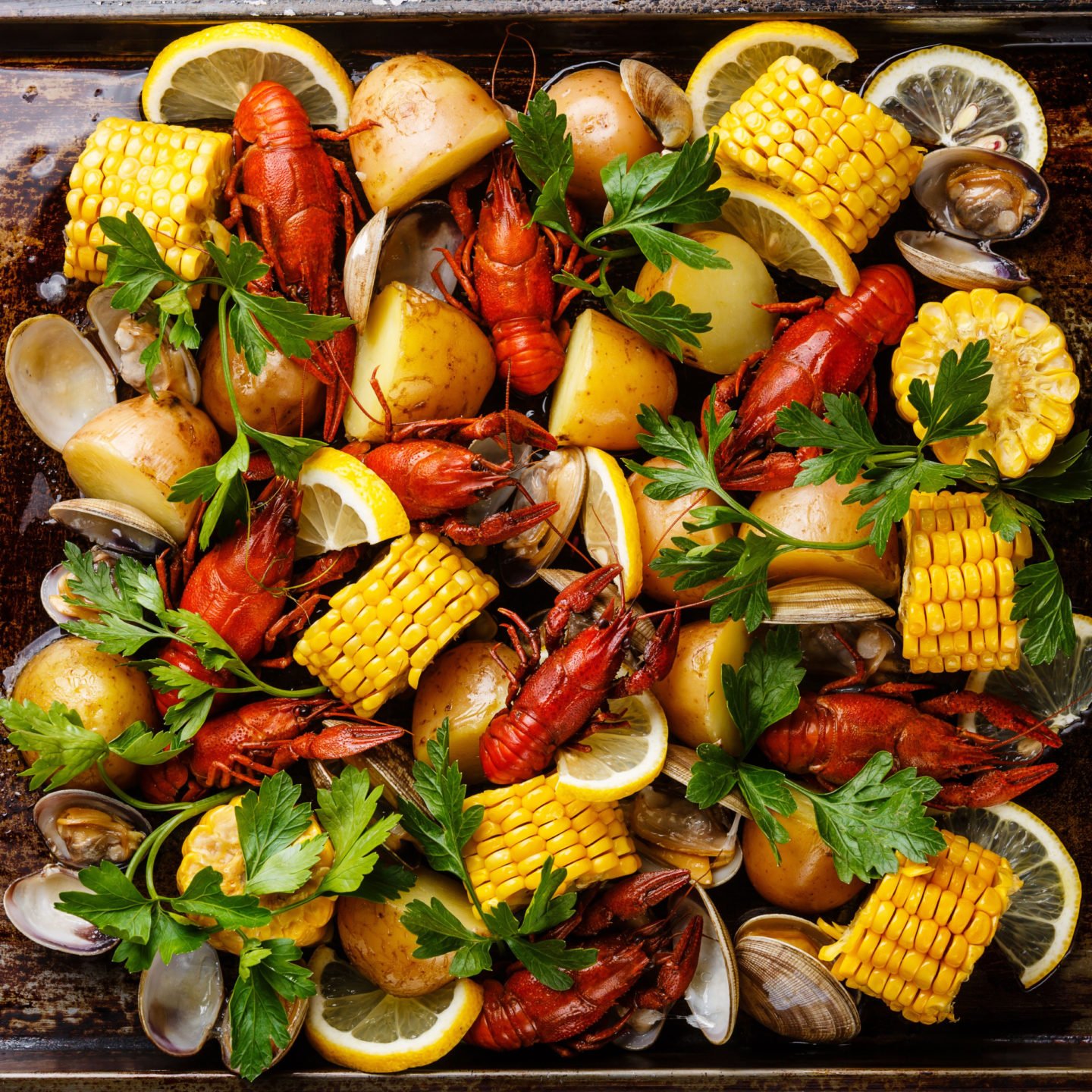 The best way to reheat a seafood boil is probably on the stove, as it balances convenience with quality. However, depending on the equipment you have on hand, one of several other options may be available to you. Try the one that fits your needs best.
Table of Contents
On the Stove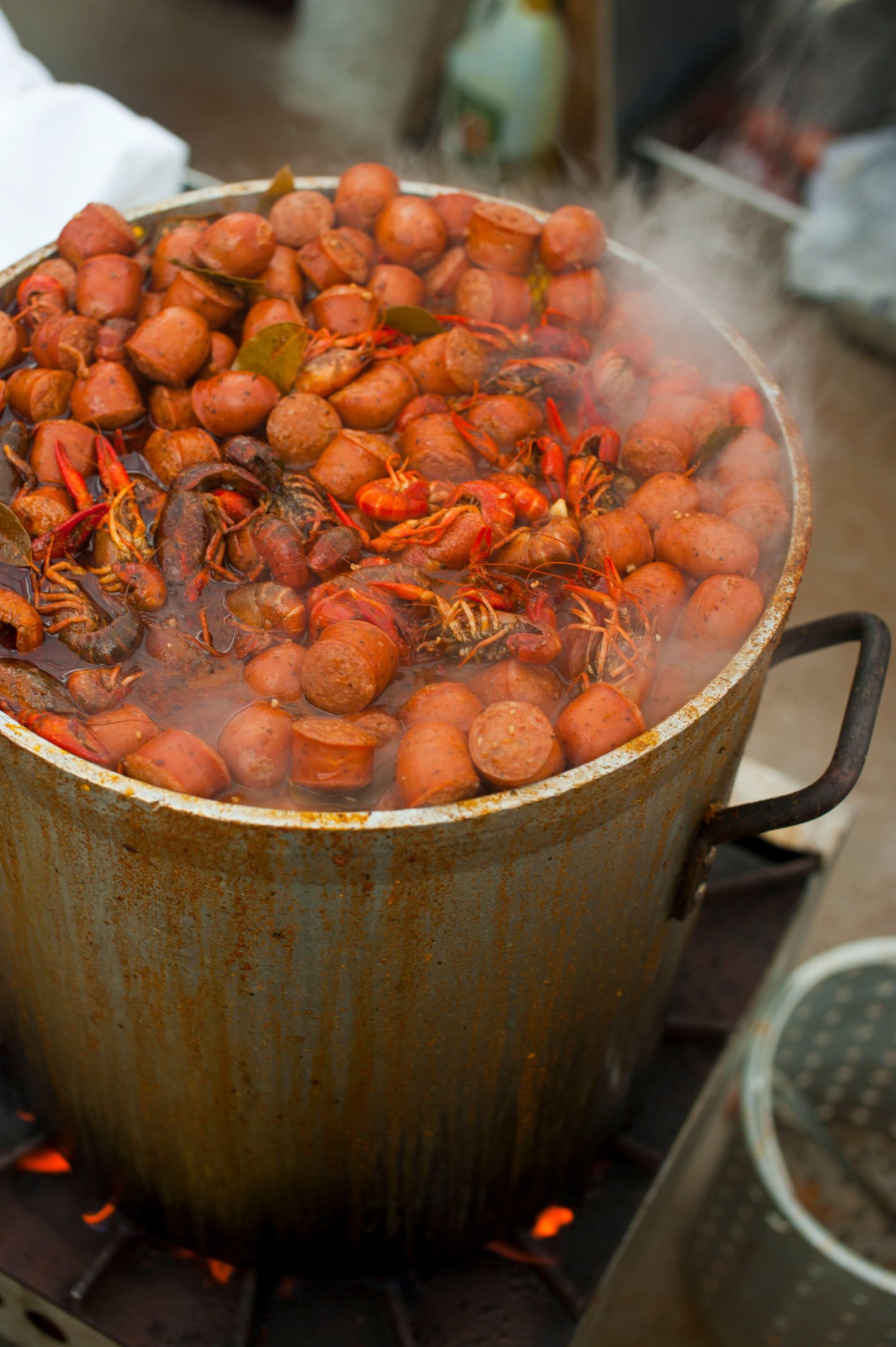 The stove is a good way to reheat seafood boil, especially if it was originally boiled rather than steamed. However, you'll probably need to add a bit of liquid to help it cook, balancing the flavor with extra seasoning. Follow the steps below to heat it quickly.
1. Fill your pot.
First, find a large pot to contain your leftover seafood boil, with extra room at the top. Once it's in, fill the rest of the way with either water or seafood stock. Stock is better if you have some on hand. However, you can also flavor your water with seafood seasoning.
Fill until your boil is covered with at least half an inch of water at the top. Make sure the water doesn't come too close to the edge of your pot because it will bubble up once it starts cooking.
2. Bring the water to a boil.
Turn your burner up to high heat when your food and liquid are in place. Depending on how much of the dish you are reheating, it should take between 3 and 5 minutes for it to reach a boil. You must pay attention to the pot because once it boils, you must let it simmer for another full minute before checking.
Also, stir your broth a few times as it heats up. That will ensure all the pieces get cooked evenly, and the ones closer to the bottom don't get rubbery.
3. Check it for doneness.
After a minute, take a large piece of seafood, remove it, and set it on a plate. Be careful, as it will be hot. Allow it to cool for a moment, then probe with your finger to ensure it is warm.
If a larger piece is warm enough to eat, then it's time to serve your leftover seafood boil!
In the Oven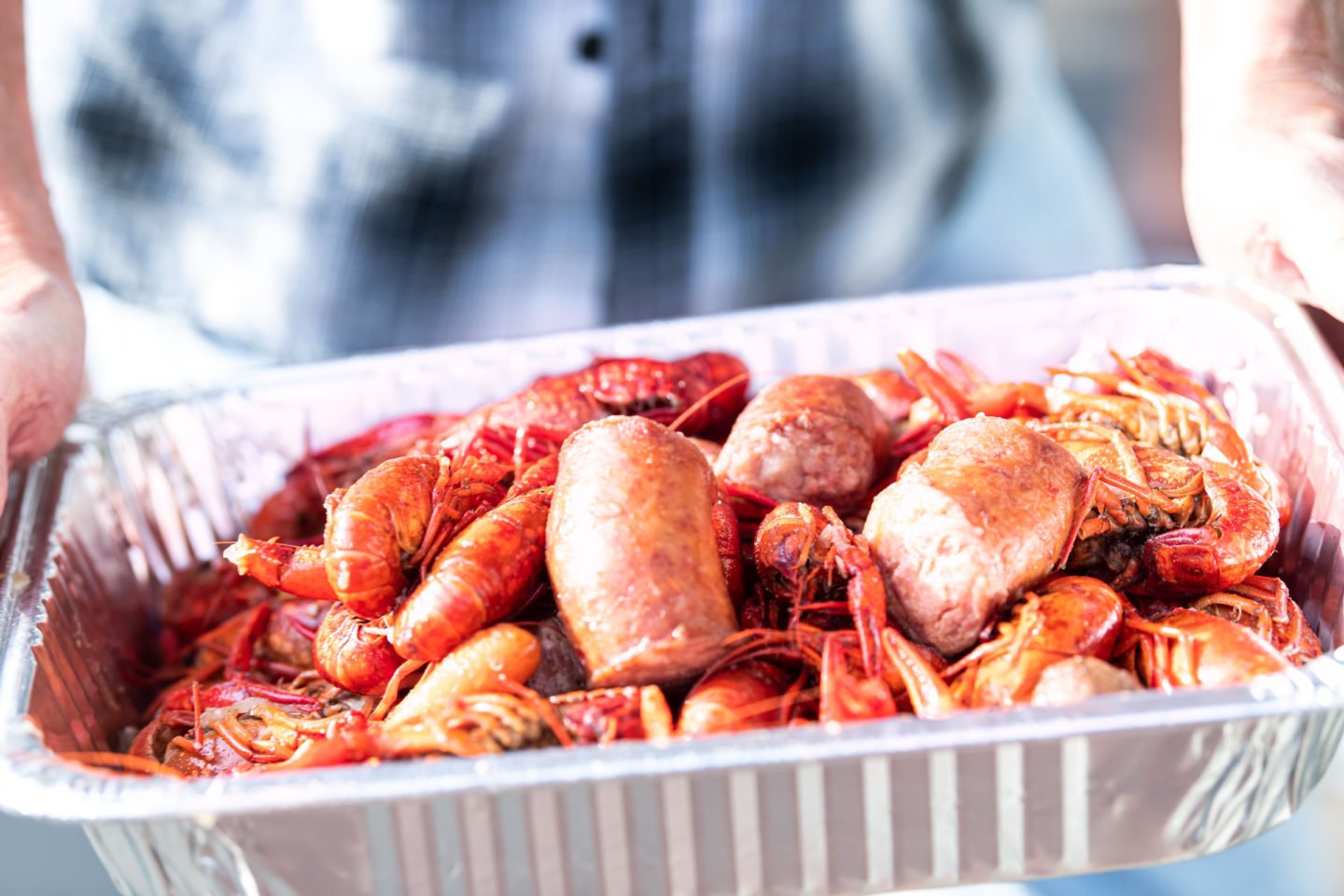 The advantage of reheating your seafood boil in the oven is that it requires the least effort. You don't have to stir a pot or monitor water; just set your tray to bake and wait until it's done.
One factor to remember when reheating leftover seafood boil in the oven is that it will impart a slightly different flavor. The roasting process will leave a distinctive taste, which may be a good or bad thing, depending on your preference.
1. Arrange your boil on a tray.
First, preheat your oven to 250 degrees Fahrenheit. This low temperature is perfect for warming your seafood boil without making it too rubbery.
While the oven preheats, arrange the pieces of your boil on a tray. Make sure there is enough space so that each piece has at least a half inch of space surrounding it. Otherwise, some pieces may fail to reheat entirely.
If your seafood boil is in a bag, you can leave it there. Otherwise, line the baking sheet with parchment paper to prevent things from sticking.
2. Drizzle oil over the tray and cover.
Now, drizzle a bit of olive oil over everything. You can also sprinkle a bit of salt, pepper, or other seasonings if you'd like to add an extra kick of flavor. Once it's completely seasoned, cover it with a sheet of aluminum foil.
3. Heat it.
As long as your seafood boil isn't crowded on the tray, it should take between 10 and 15 minutes to reheat. Overcooking it will only make it more rubbery as it cooks.
In a Steamer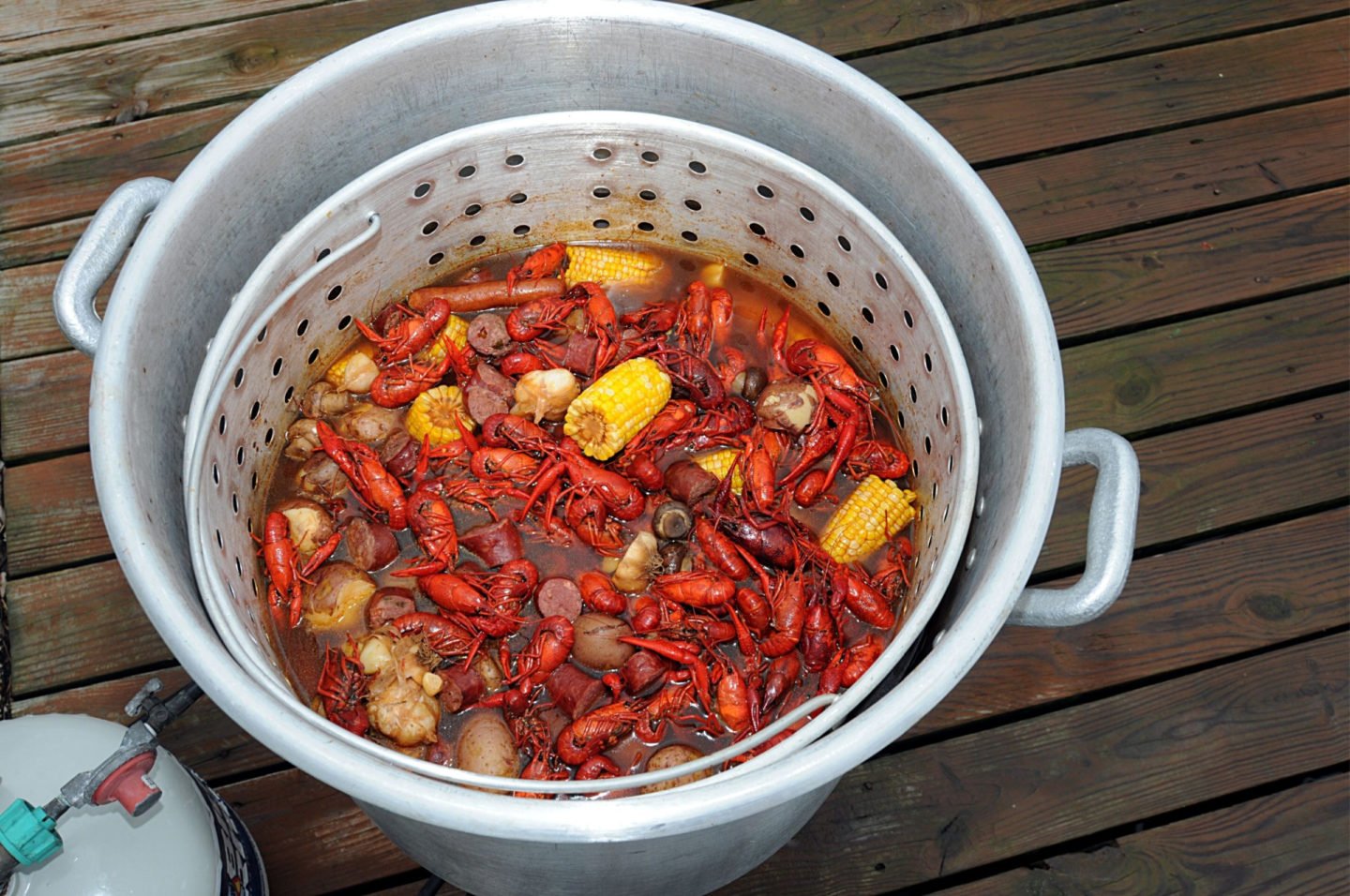 Reheating your seafood boil in a steamer takes a bit more effort than the other options, but it is the best way to maintain the flavor and texture of your food. As long as you have an extra ten minutes and a steamer basket, it's an option worth considering.
1. Boil a pot of water.
Find a pot that fits nicely with your steamer basket and fill it with about an inch of water.
Make sure there is enough water. So it doesn't immediately evaporate, but not so much that it reaches the bottom of your basket. The basket should sit above the surface of the water.
Heat over a high burner until the water is nearly boiling, then turn down to medium.
2. Place your steamer basket and seafood in the pot.
When your water is ready, fill your steamer basket with seafood, place it in the pot, and cover.
Just like with other cooking methods, avoid crowding your seafood. Instead, allow a bit of space around each piece for the steam to do its work. You may need to work in batches.
3. Steam.
With everything in place, cover your pot with a tight lid and allow it to steam for about 10 minutes. If your steamer basket is stacked in layers, you may want to allow for another few minutes.
In a Pressure Cooker
Many pressure cookers have a steam option, allowing you to closely recreate the recipe's original cooking method. However, one factor to keep in mind is cooking time. Since more pressure cookers operate at high power, you'll want to carefully limit how long your seafood remains there.
1. Add your seafood to the cooker.
Most pressure cookers are large enough to accommodate even a hearty helping of leftover seafood boil. Feel free to crowd all your pieces and fill the cooker if necessary. Then, pour some stock or water into the bottom to prevent the food from drying out. A half cup to a cup should do it.
2. Cook your seafood boil.
When everything is loaded, set your pressure cooker to the steam option and cook for five minutes. As mentioned above, it is easy to overcook seafood in a pressure cooker. If you're worried, try checking it after four minutes.
In the Microwave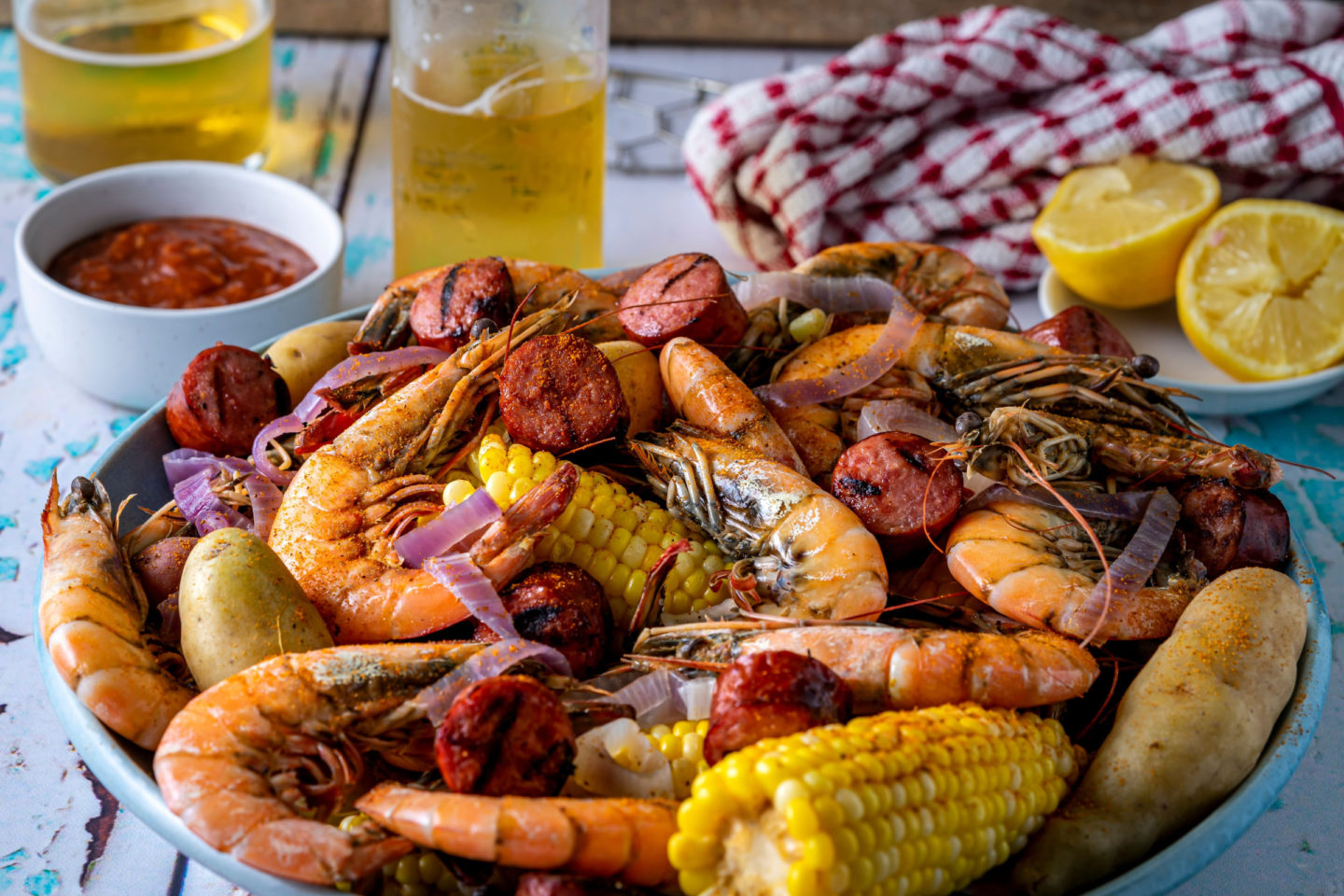 The microwave is not ideal for reheating seafood boil as it will surely make it rubbery. However, it may be your best option if you're a seafood lover searching for a quick, low-hassle fix.
1. Place your seafood in a microwave-safe dish.
Before reheating, make sure your leftovers are free of plastic or foil residue. Then, choose a microwave-safe dish and place your seafood in it. In this case, overcrowding isn't the biggest issue, so feel free to stack pieces on top of one another in a large bowl.
2. Add liquid.
The added liquid makes the microwave method work, which allows the food to steam in the microwave. Water is fine in this case, as it won't be a major factor in flavoring. Just put a half inch or so at the bottom of the bowl.
3. Cover and heat.
Finally, cover your bowl with a lid or wet paper towel and heat it on 70% power. After about 7 minutes, it should be ready, though you may want to mix the bowl and heat for a few more minutes.