Palo Azul tea or Blue Stick Tea has a woody flavor and a blue color. It's been used traditionally to treat various conditions, including urinary infections, kidney problems, and digestive issues. Along with its numerous health benefits, it's also quick, easy, and simple to make.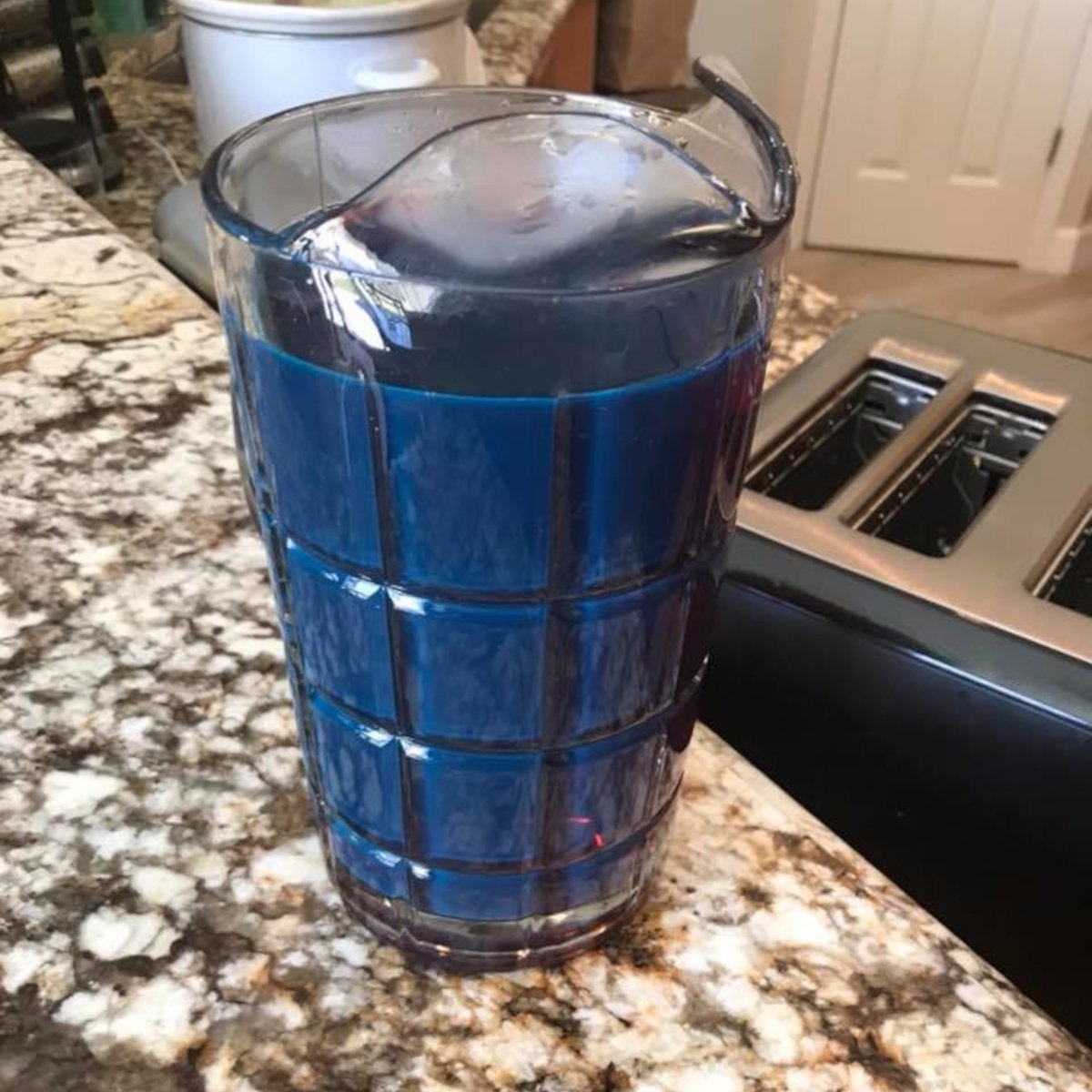 To make Palo Azul tea, pour a gallon of water into a large pot and bring it to a boil. Add a few Palo Azul sticks or an ounce of its bark, cover the pot with a lid, and let the tea brew for around 40 minutes. Then, strain the tea, sweeten it, and serve it hot or cold.
In recent years, Palo Azul tea has gained popularity as a natural remedy for detoxification and weight loss. Here's everything you need to know about making Palo Azul tea.
Table of Contents
How To Make Palo Azul Tea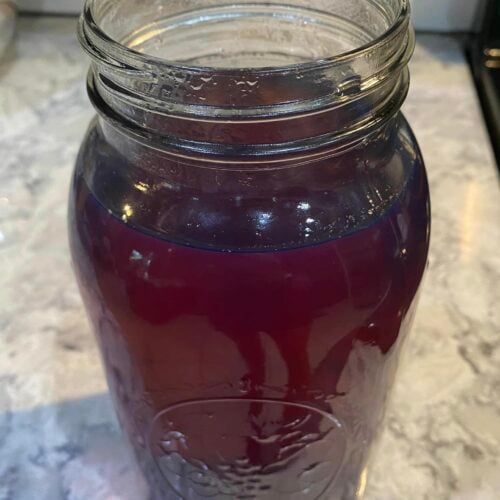 Palo Azul Tea
You can easily make healthy Palo Azul Tea at home using just 2 ingredients!
Ingredients
1-2

Palo Azul sticks

1

gallon

of water
Instructions
Pour the water into a large pot and bring it to a boil.

Add the palo azul sticks or bark to the pot of boiling water.

Cover the pot with a lid and let the Palo Azul boil for around 30 to 40 minutes. If you want a stronger tea, let the sticks boil for an additional 20 to 30 minutes.

Remove the pot from the stove and take off its lid.

Strain the tea into a cup, preferably with a cheesecloth, and discard the Palo Azul sticks.

Sweeten the tea with honey, agave, or sugar.

Drink it warm or let the tea cool in the fridge, and then serve it cold.
What Color Is Palo Azul Tea?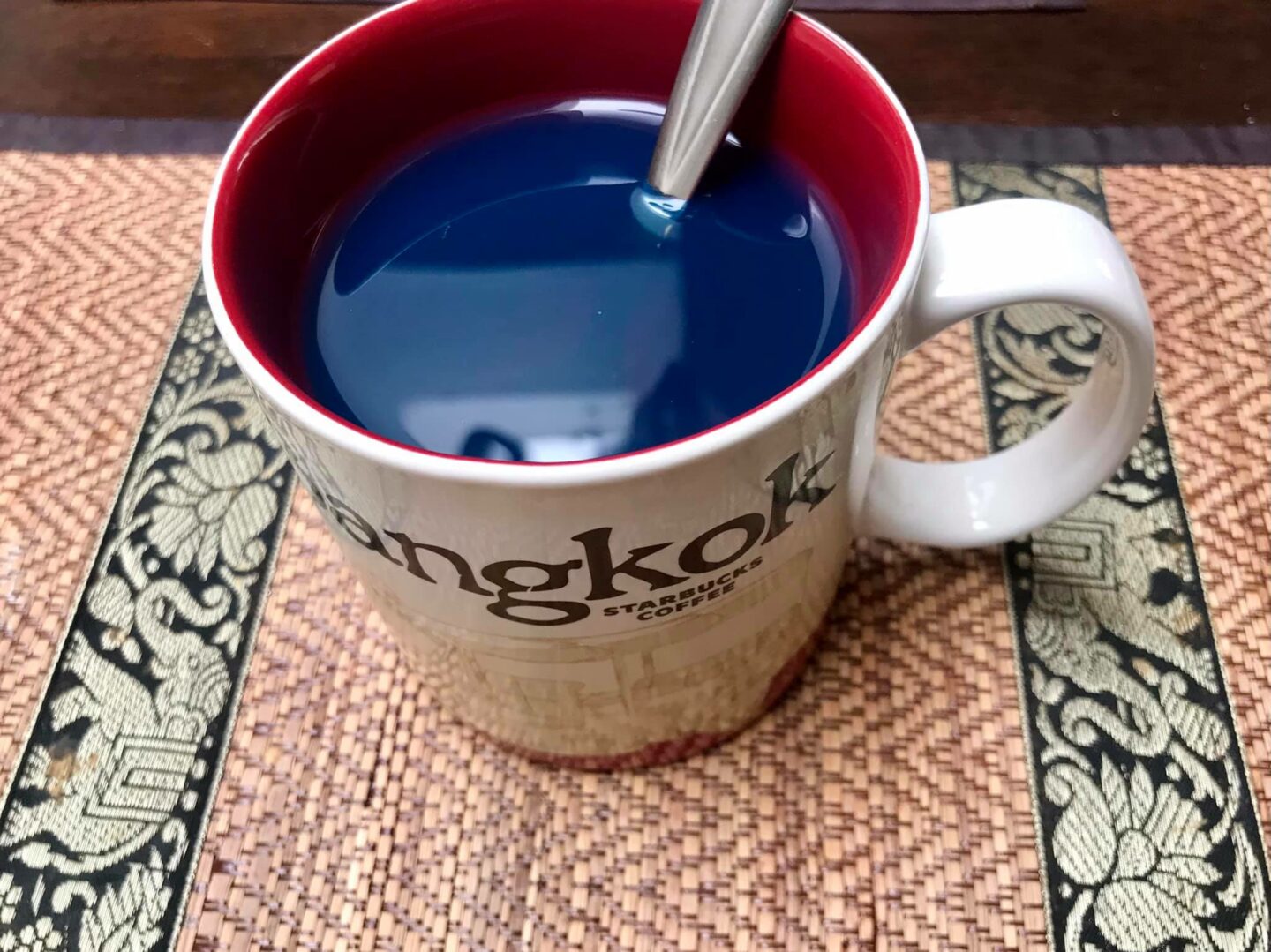 If you're brewing Palo Azul tea for the first time, you might expect a vibrant blue color in your cup. However, it's important to note that Palo Azul only gives light bluish hints, not a bright, vivid color.
And if you don't know how to properly look for the blue color, you might miss it altogether. Since blue is a refraction of light, you won't be able to see it in a dark room.
Brew the tea for more than an hour to make the blue color more intense, as longer steeping will help achieve a deeper color. Also, pour it into clear-glass cups and enjoy it in a room with a lot of light. If you still can't see the blue color, grab a flashlight, and let the color shine through.
Do You Drink Palo Azul Hot or Cold?
Palo Azul tea has a pleasant and subtle taste. It's earthly and unique and almost feels like you're sipping water enhanced with deep, uplifting notes. It's usually taken with lemon, ginger, cinnamon, and other popular add-ons.
Palo Azul tea is generally drunk hot, but some people love its ice-cold version. Add a few ice cubes and lemon slices to your cup, and you'll have a delicious and healthy summer refreshment.
Health Benefits of Palo Azul Tea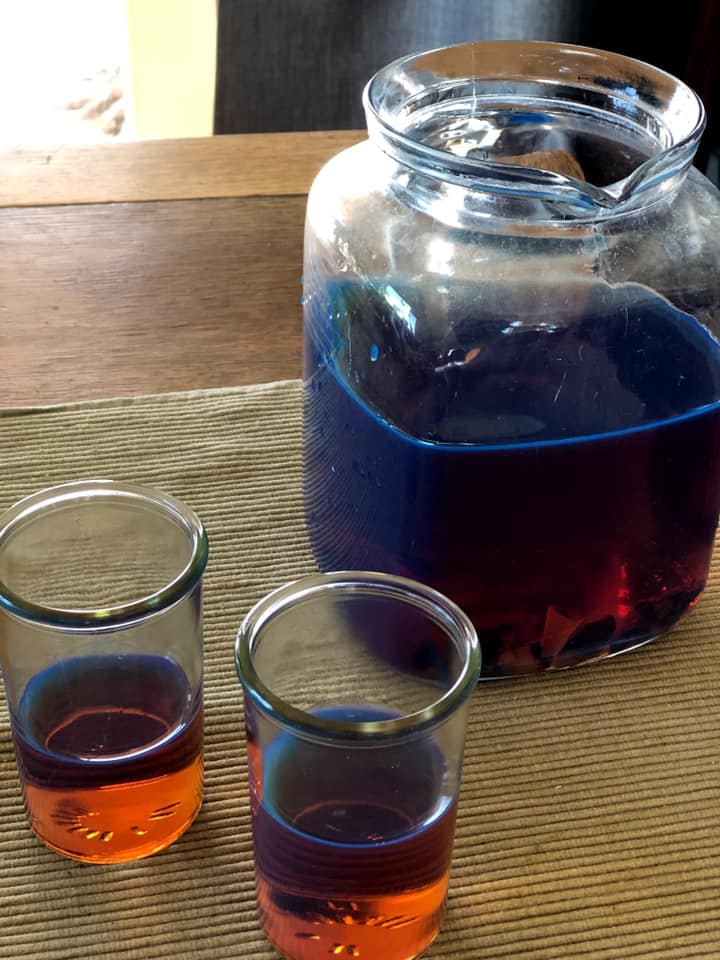 Native to South America, Palo Azul tea has been used as a staple remedy for years and for good reason. Packed with extremely beneficial components, the herbal tea can significantly improve your overall health. Some of its health benefits include:
1. Protects Kidney Health
Palo Azul has incredible detoxification powers. It lowers oxidative stress and decreases cell damage to the kidneys and pancreas. It also supports healthy urination, boosts the expulsion of bodily toxins, and helps pass kidney stones.
2. Reduces Inflammation
The active compounds in the Palo Azul bark positively affect inflammation by reducing edema, lowering discomfort, and relieving pain. This makes the tea the ideal herbal remedy for gout, swelling, arthritis, and other inflammatory conditions.
3. Prevents Diabetes
Palo Azul helps regulate imbalances in blood glucose, preventing the development of diabetes. The tea protects you from other chronic diseases as well. It lowers oxidative stress and manages your liver health and cholesterol level, helping prevent strokes and heart diseases.
4. Supports Proper Digestion
If you suffer from digestive issues, just steep a few Palo Azul wood chips. The tea boasts antidiarrheal properties that can help soothe your stomach.
5. Helps With Weight Loss
A natural diuretic, Palo Azul tea helps flush out salt and water from your body, reducing your body weight.
Side Effects of Palo Azul Tea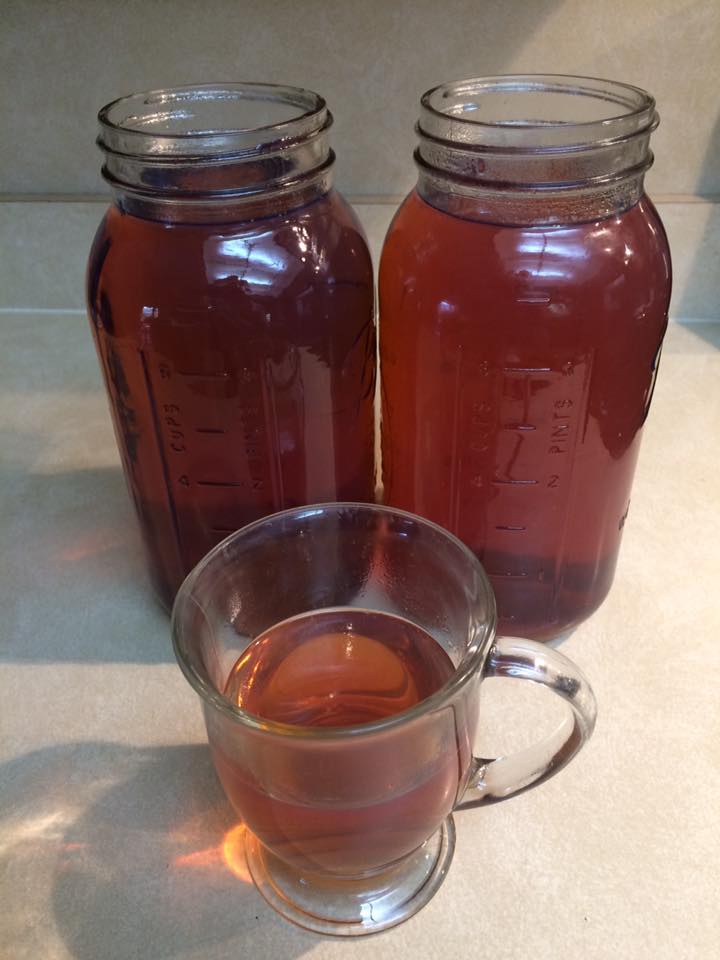 Although Palo Azul tea is safe for most people, it's not recommended for breastfeeding or pregnant women. This is because it contains compounds that stimulate the uterus, which could potentially lead to a miscarriage.
Along with being unsafe for pregnant women, some potential health risks are associated with this herbal remedy if it's not taken in moderation. These include:
1. Dehydration
Since this tea acts as a diuretic, it could cause dehydration if you don't drink enough water. Remember that it's crucial to stay hydrated while drinking Palo Azul tea, especially if you've been sweating a lot or exercising.
2. Affects Blood Sugar Levels
This herbal diuretic tea might also lower the effectiveness of blood sugar medications, especially insulin and diabetes medications. If you take any medicines, consult your healthcare provider before drinking Palo Azul tea.
3. Gastrointestinal Distress
Drinking Palo Azul tea in large amounts might also lead to gastrointestinal distress, such as vomiting or nausea. If you experience any associated symptoms, stop drinking the tea immediately and consult a doctor if necessary.
It's always important to speak with a healthcare provider before trying any new herbal remedy or supplement, especially if you have an existing medical condition or are taking prescription medications.
They can help you determine whether it's safe to drink Palo Azul tea and even advise you on the appropriate amount.