Caffeine is the world's most known energy booster. While most people prefer drinking coffee, others opt for carbonated drinks such as Bang energy drinks, which offer almost eight times more caffeine than a cup of coffee.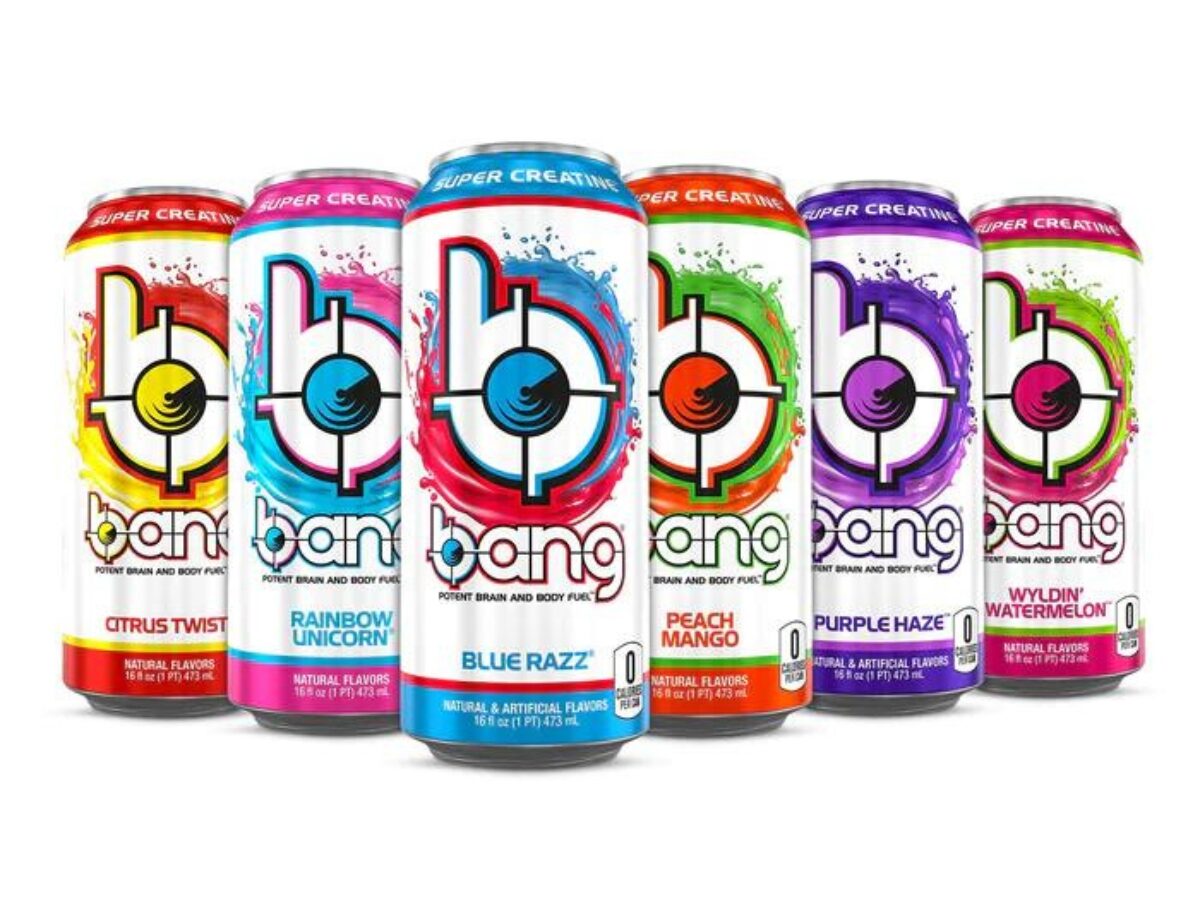 With this much caffeine content, how many cans of Bang energy drinks should you have in a day? The simple answer is one can. A can of Bang energy drink contains 300 milligrams of caffeine, which is 75% of the allowed daily caffeine intake.
Adding one more can lead to side effects such as headaches, irritability, tremors, nervousness, and insomnia. Read on as I discuss everything about the Bang energy drink and its impact on human health.
Table of Contents
What is Bang Energy Drink?
Bang Energy Drink is an energy drink produced and distributed by the Vital Pharmaceuticals Sports Nutrition Company, founded by Jack Owoc. It is the third-highest-selling energy drink, next to Red Bull and Monster.
Bang energy boost drinks come in 40 flavors, including Blue Razz, Black Cherry Vanilla, Cotton Candy, Lemon Drop, Sour Heads, Orange Bang, Bangster Berry, Mango Mayhem, and Star Blast. Bang has recently come out with new flavors like Rainbow Unicorn, Strawberry Shortcake, and Tropical Blast.
Each can contains 300 milligrams of caffeine, which is 75% of the daily caffeine allowance. Moreover, Vital Pharmaceuticals advertises Bang drinks as having super creatine, which improves strength and helps muscles recover faster after a workout.
How Many Bang Energy Drinks Can You Drink in a Day?
Since every 16-ounce can of Bang energy drink contains 300 milligrams of caffeine, a healthy adult should stick to one can per day to avoid the adverse effects of too much caffeine.
Moreover, the Bang energy drink is a product for people working out their muscles who might need more caffeine than usual. This drink shouldn't be drunk every day because it could cause problems, especially if your body is sensitive to caffeine.
Bang Energy Ingredients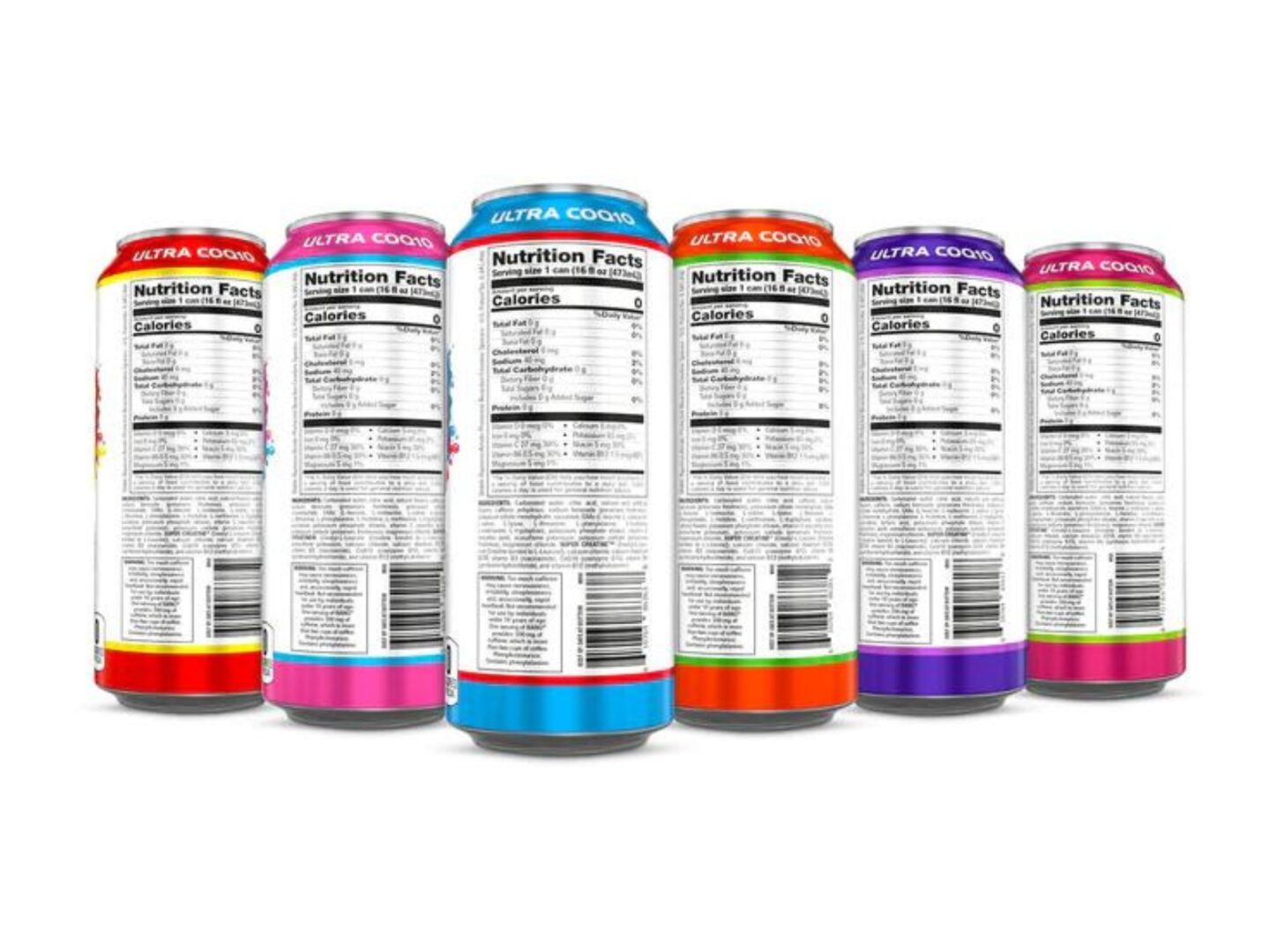 Aside from caffeine, one serving size of Bang Energy Drink contains the amino acid taurine, glucuronolactone, BCAAs (branched-chain amino acids), CoQ10, and Super Creatine, which help replenish and repair muscles.
This caffeinated drink also includes electrolytes in its ingredient list to help hydrate the body, as well as vitamin B3, vitamin B6, vitamin B12, and vitamin C to help boost immunity.
Despite the sweet taste, Bang energy drinks have zero calories, 0 grams of carbs and cholesterol, and no added sugar. Instead, this caffeinated drink has sucralose, an artificial sweetener.
What Happens If You Drink Too Much Energy Drinks?
Insomnia
Caffeine is a stimulant that can make it harder to fall asleep and stay asleep. A high level of caffeine can interfere with sleep by increasing alertness and causing restlessness at night, leading to insomnia and poor sleep quality.
Moreover, caffeine can remain in the body for up to eight hours, so consuming it late in the day can have an effect on nighttime sleep.
Anxiety
Too much caffeine can cause anxiety as it triggers the release of stress hormones, such as epinephrine and cortisol, which can increase heart rate and respiration and increase the risk for high blood pressure and heart disease.
Moreover, caffeine can also interfere with the body's ability to produce serotonin, which helps regulate mood and stress levels, resulting in mood swings.
Headaches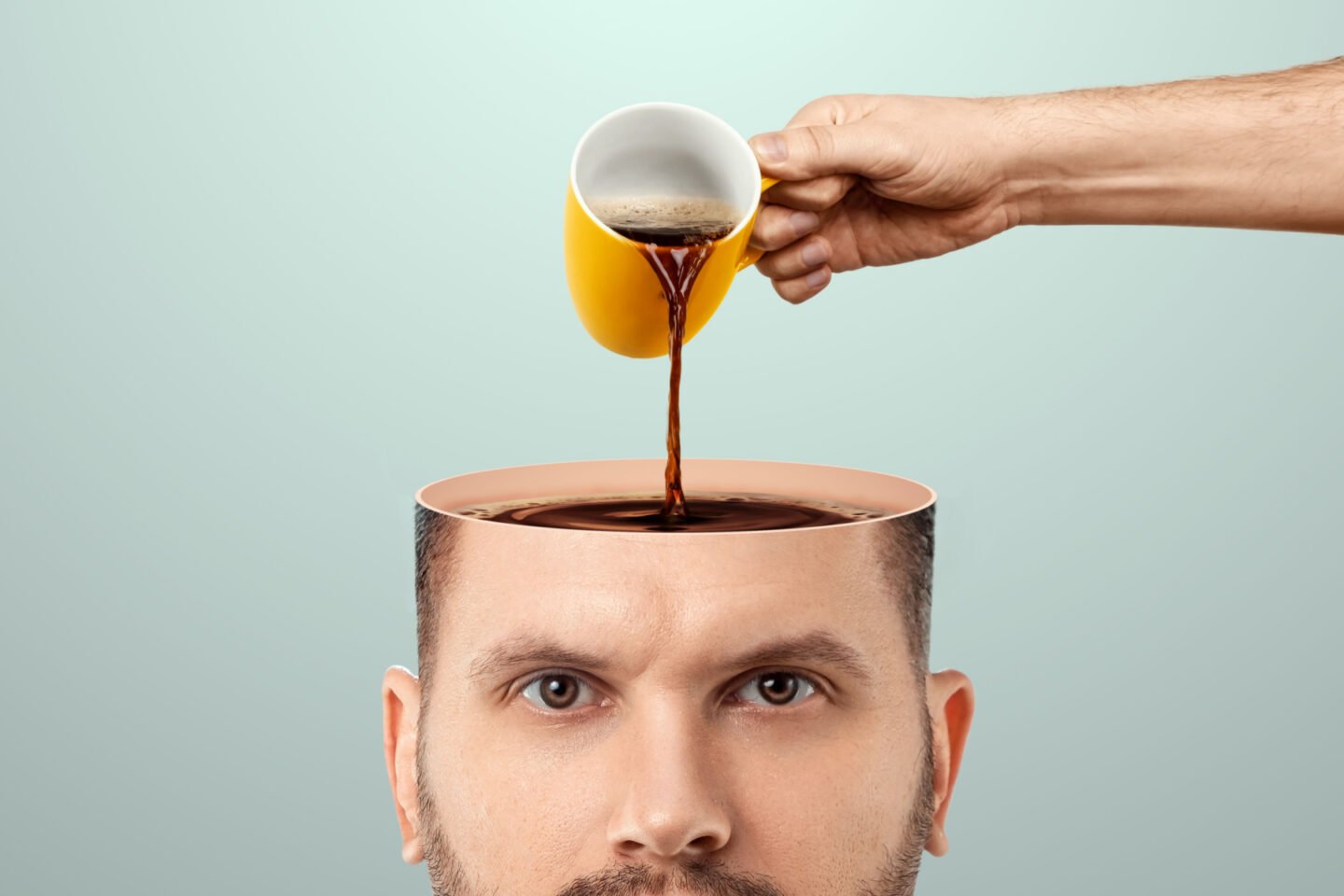 Too much caffeine can cause headaches for a variety of reasons. Caffeine is a stimulant that makes the blood vessels in the brain narrow, which slows the flow of blood to the brain. This can cause a decrease in oxygen to the brain, resulting in a headache.
Additionally, caffeine can increase adrenaline, which can cause the body to become tense and lead to a headache. Finally, caffeine can interfere with sleep, and lack of sleep can lead to headaches.
Diarrhea
Too much energy drink consumption can cause an upset stomach and diarrhea since it is a stimulant that can disrupt the body's normal digestive processes. Caffeine can cause the muscles in the digestive tract to contract and spasm, leading to cramping and discomfort.
Caffeine also causes the stomach to produce more acid, leading to indigestion and nausea. Also, it acts as a diuretic, which can lead to dehydration and further irritate the digestive tract.
Lastly, caffeine can speed up the activity of the intestines, making them move too fast and causing diarrhea and more bowel movements.
Dehydration
Caffeine is a diuretic, which means it makes the body lose water faster, which leads to more urine and, in the long run, dehydration.
Moreover, caffeine consumption increases your sweat production, which means you lose more water. When you are dehydrated, you will also have headaches and an upset stomach.
Related Questions
What energy drink has the most caffeine content?
The Hyde Xtreme energy drink has the most caffeine, with 400 milligrams in a 12-oz can.
Does Bang affect the blood sugar level?
Although Bang Energy Boost drinks do not contain added sugar, their artificial sweetener messes up the insulin, causing a change in the blood sugar level.
Is energy drink better than soft drinks?
Caffeine and artificial sweeteners are both present in energy drinks and soft drinks such as Diet Coke and Mountain Dew. However, energy drinks have way more caffeine than soft drinks, making them a better option for that energy boost.