There comes a time in every coffee drinker's life when you just can't seem to finish your cup. If you've paid five dollars for it, the last thing you want to do is throw it away. But if that coffee has been in the fridge for a while, you might wonder if it's still safe to drink.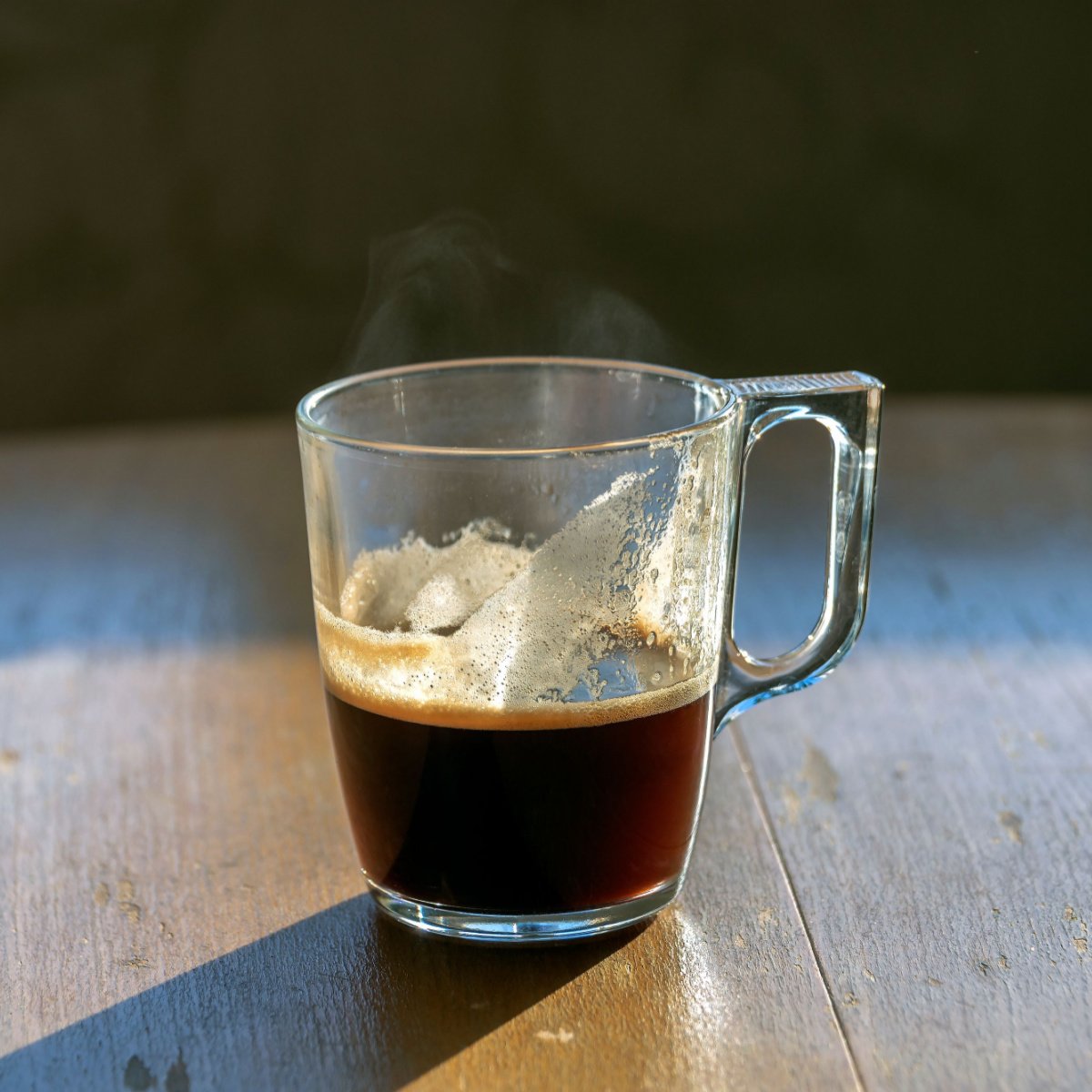 Black coffee stored in a sealed container in the fridge can last up to two weeks. Meanwhile, coffee mixed with other substances like creamer or milk will only last for a few days.
Let's dive into the nitty gritty details of when coffee is still good from the fridge. With some knowledge, you can confidently know when it's safe to enjoy that leftover cup of joe.
Table of Contents
How Long Does Black Coffee Last in the Fridge?
When storing coffee in the fridge, black coffee is your safest bet. As long as it's stored in an airtight container in the fridge, black coffee is safe to drink for up to two weeks.
Without creamers or milk mixed into the coffee, there is less risk for mold development.
You need to ensure the black coffee is in a sealed container because this also prevents molding. Not to mention, no one likes the taste of coffee with hints of last night's left-over Chinese food.
While black coffee may last up to two weeks, that doesn't mean that coffee is going to taste great. The pH of the coffee will change over that time frame making it more acidic and bitter.
How Long Does Coffee with Creamer Last in the Fridge?
Coffee with creamer or milk will not last nearly as long as black coffee in the fridge. A good rule of thumb is to not drink coffee with creamer or milk after two days in the refrigerator.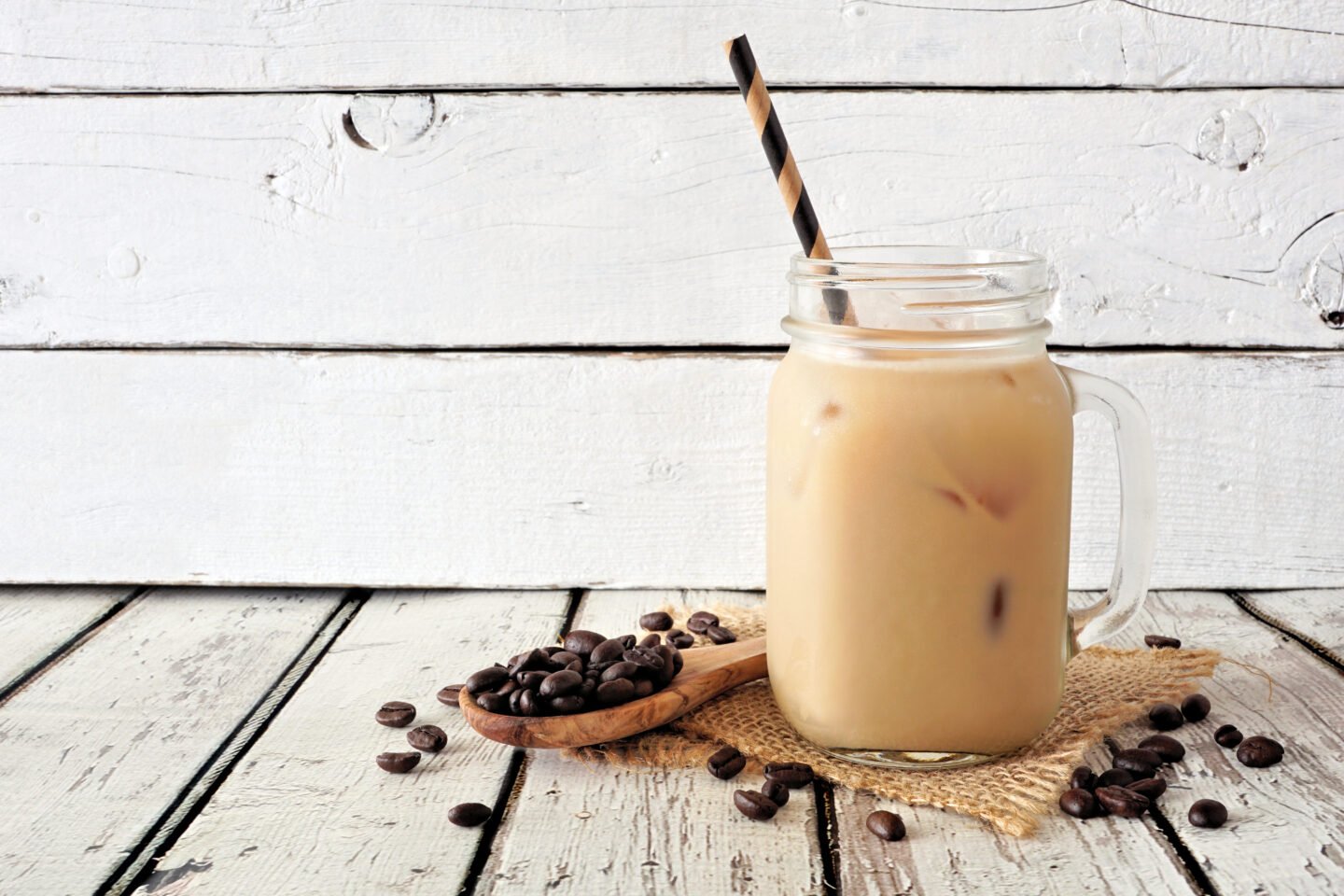 The proteins in the milk or creamer curdle with time, which could easily ruin your coffee and your stomach. This is more likely to happen if you leave your coffee out for a while before putting it in the fridge.
Once again, you need to store coffee with milk or creamer in a sealed container. Your leftover Starbucks cup makes it easier for bacteria and scents to find their way into your coffee.
How Long Does Coffee with a Plant-Based Creamer Last in the Fridge?
With plant-based creamers growing in popularity, you might be curious if they follow different rules than milk creamers.
Unfortunately, plant-based creamer mixed with coffee follows the same rules as dairy milk and creamer. You should consume it within two days of storing it in the fridge.
Most plant-based creamers have additives to help thicken their texture. These additives can break down and create harmful bacteria after they've been exposed to the open air.
So put that oat milk latte in the fridge right away and drink it within at least two days to keep your gut happy.
Cold Brew Coffee vs. Hot Brew Coffee in the Fridge
You might wonder if how the coffee was brewed changes how long it lasts in the fridge. The answer is yes and no, depending on if you care about the taste.
As long as it's stored in an airtight container, both cold brew and hot brew coffee will last two weeks.
However, the cold brew will taste much better than the hot brew coffee. This is because cold brew coffee undergoes less oxidation. It's a fancy way of saying it had less exposure to oxygen in the environment.
Less exposure to oxygen results in less breakdown of the coffee molecules. This leaves you with a much better-tasting cup of coffee.
Cold brew is a great choice if you're going to store coffee in the fridge and don't want to sacrifice flavor.
Will Iced Coffee Last as Long as Cold Brew in the Fridge?
You might think that since cold brew still tastes good weeks later, iced coffee shouldn't be that different. Sadly, that's not true.
Iced coffee is essentially hot brewed coffee that has been cooled and added with ice. This means that when you put that iced coffee in the fridge, the ice will melt.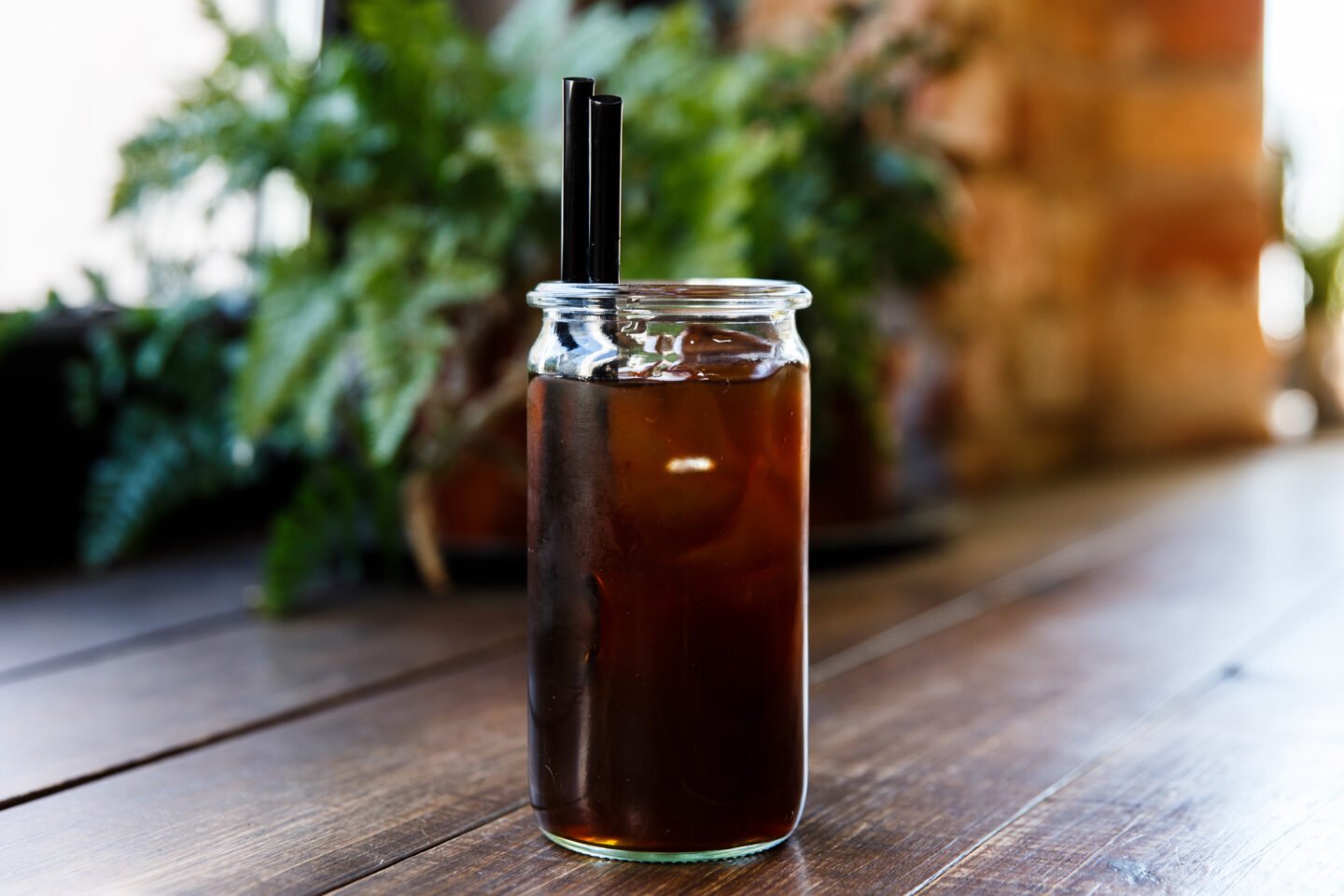 This will leave you with a watered-down coffee. Black coffee that's been stored correctly will be safe to consume weeks later, but it won't taste good.
If you can't part with your leftover iced coffee, remove the ice before putting it in the fridge. This gives you a better chance of actually enjoying it later.
Does Coffee Taste Okay After Being in the Fridge?
Let's start by saying this depends on your definition of "okay" tasting coffee. If you're content with a subpar cup of coffee, the answer is probably yes.
However, many of us love coffee because of its rich and bold taste. When you store coffee in the fridge, you risk losing this taste and the aromatic experience that coffee offers.
But the one exception to this rule may be cold brew. Because cold brew does not get heavily exposed to oxygen in the brewing process, it is better able to maintain its true flavor.
At the end of the day, coffee is best enjoyed freshly brewed. As long as you go into the experience not expecting exceptional coffee, leftover coffee will do the trick.
Do You Need to Warm Your Coffee Back Up Before Drinking It?
No, you don't need to warp your coffee up before drinking it. You can drink coffee that was hot as an iced coffee later if you prefer.
However, you might enjoy the experience more and potentially kill bacteria by heating it. This is especially true if you put your coffee in the fridge while it was hot (which I don't recommend). Doing this makes the coffee more likely to develop bacteria, so heating it up is a safe decision.
If you're drinking a cold brew or it was an iced coffee, there is no reason to heat the coffee up. In fact, warming it up in these cases may ruin the flavor.
Alternatives to Storing Leftover Coffee in the Fridge
If you're convinced that storing coffee in the fridge will make it taste yucky now, fear not! There are other options for your leftover coffee that are not wasteful.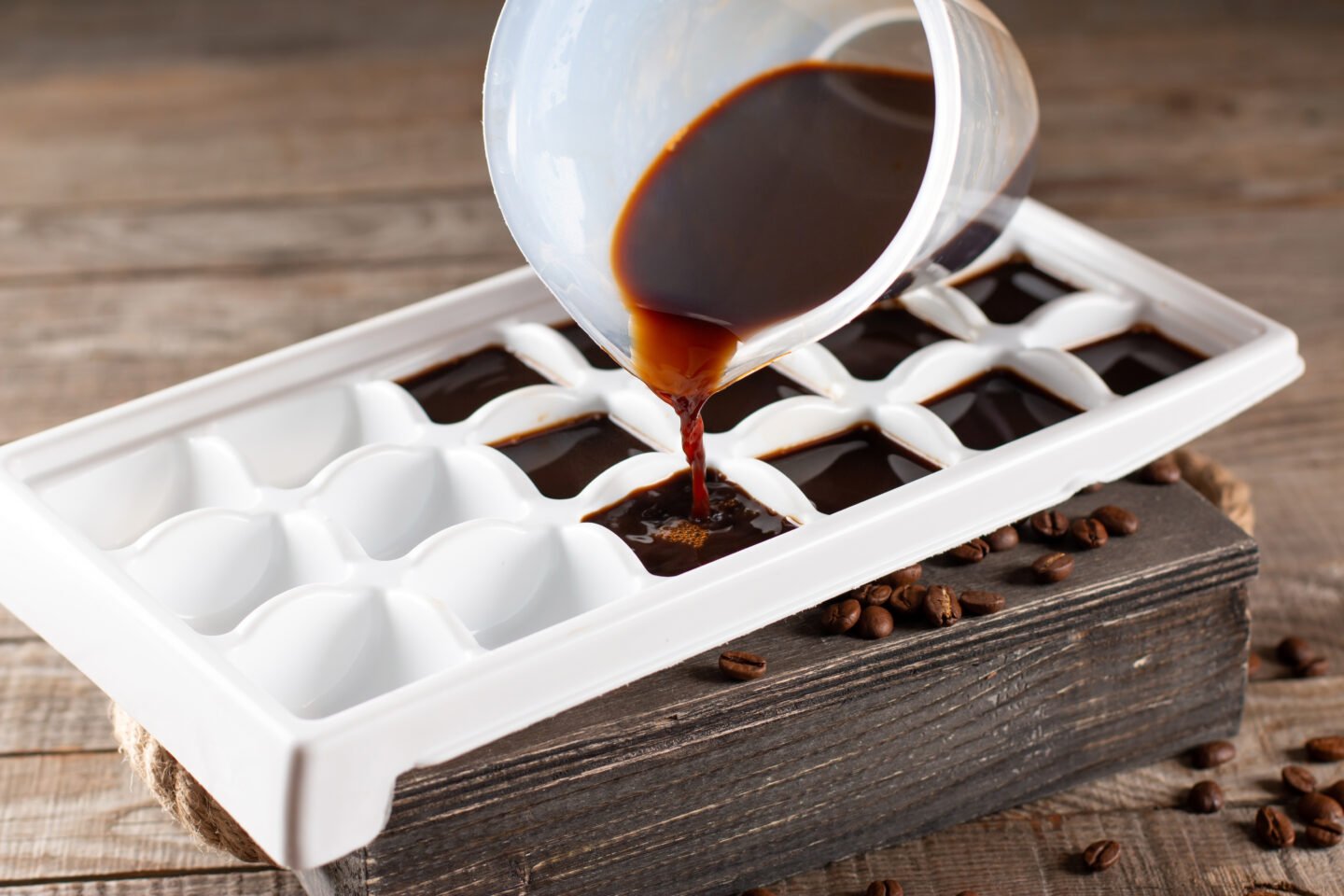 One option is to take your leftover coffee and freeze it in an ice cube tray. This allows you to use it in iced coffee later. Unlike regular ice, this won't water down the flavor of your iced coffee.
Another great option is to throw your leftover coffee in a double-insulated thermos. This will keep your coffee hot or cold long enough that you can still enjoy it hours later that same day.
While these options won't taste as great as fresh coffee, they give you choices when you have leftover coffee.