Salad is always a refreshing and healthy option for lunch or dinner, with enough variety to keep you coming back. The only problem is that if you don't get to it right away, you'll end up with a meal that's less than appetizing. Exactly how long does salad last in the fridge?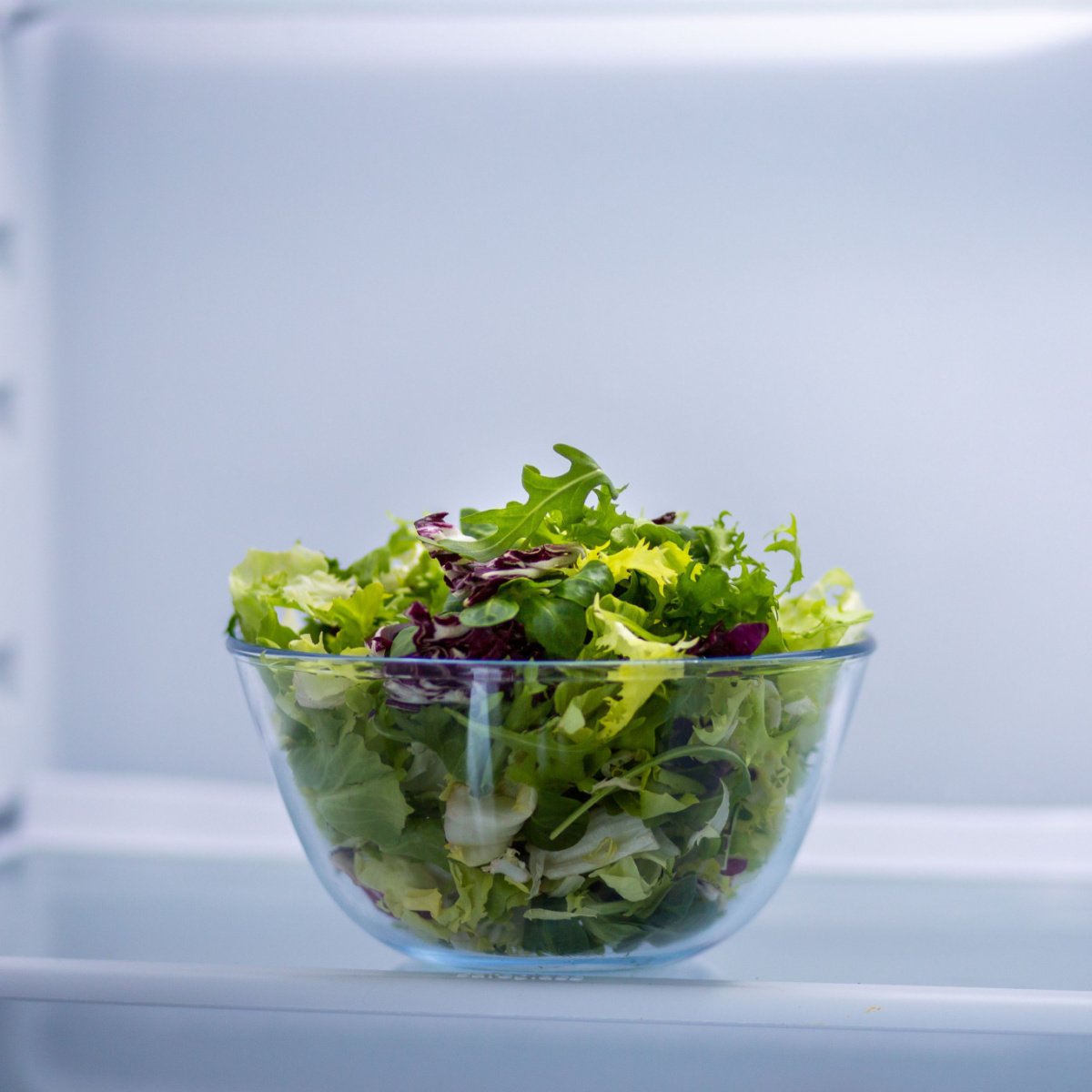 While it depends on the type of salad, you can generally expect yours to be good for one to five days after you bring it home. However, this time frame depends on a few different factors. Find out more about a salad's shelf life below.
Table of Contents
How Long Will My Salad Stay Good?
The fact is, there are many different types of salad out there, and different conditions that can affect their shelf life. Take a look at the chart below to see how long they will last.
A lettuce-based salad will last between 3 to 4 days in the fridge as long as it doesn't have a dressing on it and is sealed in a container. The acid in most dressings will cut this down to about one day.
Packaged salad lettuce will last five days to a week if you keep it refrigerated in its original container.
A leftover restaurant salad is difficult to say for sure, as you don't know how fresh the ingredients are. It will probably keep for 1 to 5 days in the fridge.
Tuna salad, egg salad, macaroni salad, and other mayonnaise-based salads will keep for 3 to 5 days if sealed and refrigerated.
You can also freeze lettuce, though with mixed results depending on how you plan on using it.
Can I Store Salad Greens at Room Temperature?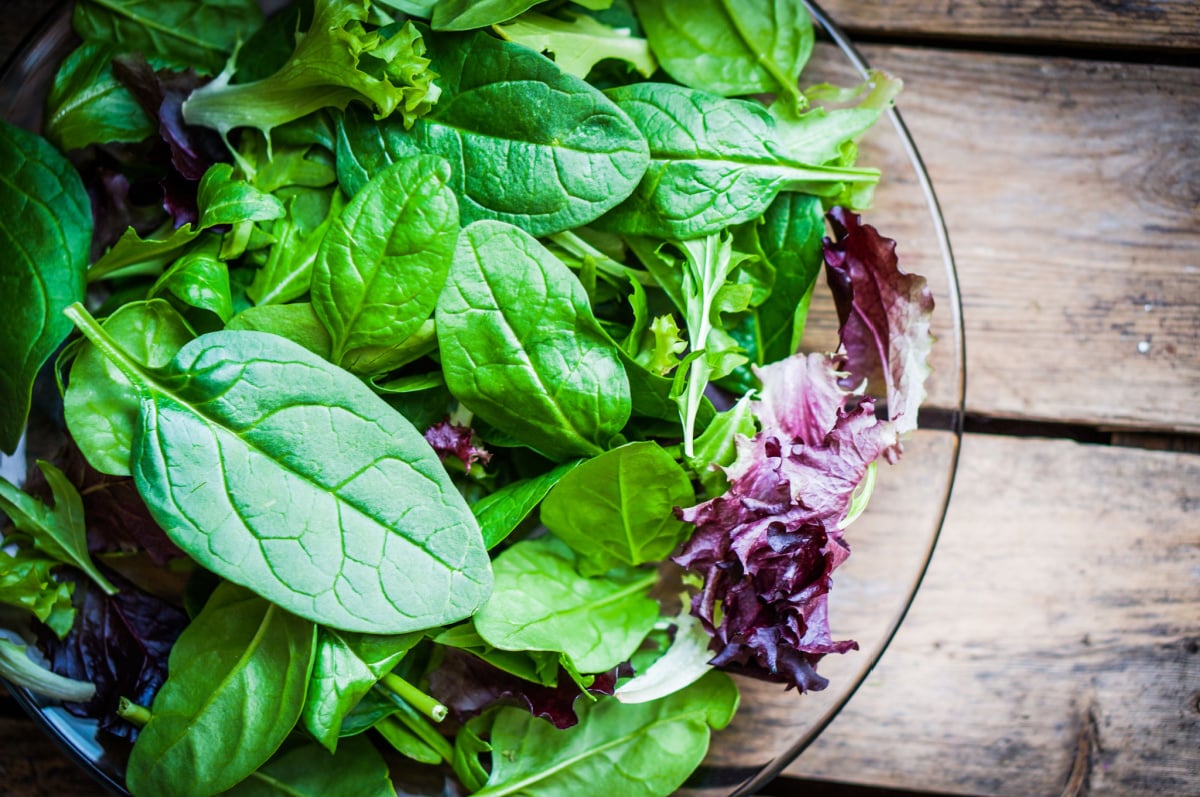 Just like most other produce, lettuce, spinach, kale, and arugula all keep better when refrigerated. Keeping them at room temperature only helps bacteria grow faster on their surface, which makes them wilt and go bad.
Keeping your greens at room temperature can be okay if you're planning on using them that day and they are already looking fairly fresh. 6 hours is a good rule of thumb.
Tips for Keeping Your Salad Fresh Longer
While salad may be a bit temperamental in storage, there are a few ways to keep it fresh longer. Try a few of these tips for yourself.
Keep It Dry
One of the main culprits that leads to salad spoilage is moisture, which helps bacteria and fungus grow on the leaves. To prevent this, put a dry paper towel in the container with your salad greens. This will absorb the excess moisture and keep it from spoiling your greens. Just remember to throw it out after a day or two!
Always Buy Fresh
While salads can keep for 3 to 5 days in the best cases, this only applies to relatively fresh greens. Those that have been sitting on the supermarket shelf for a few days can have a significantly shorter shelf life. Always take a close look at your lettuce before putting it in your cart, and if it comes prepackaged, check the sell-by date to get the freshest possible.
Store Separately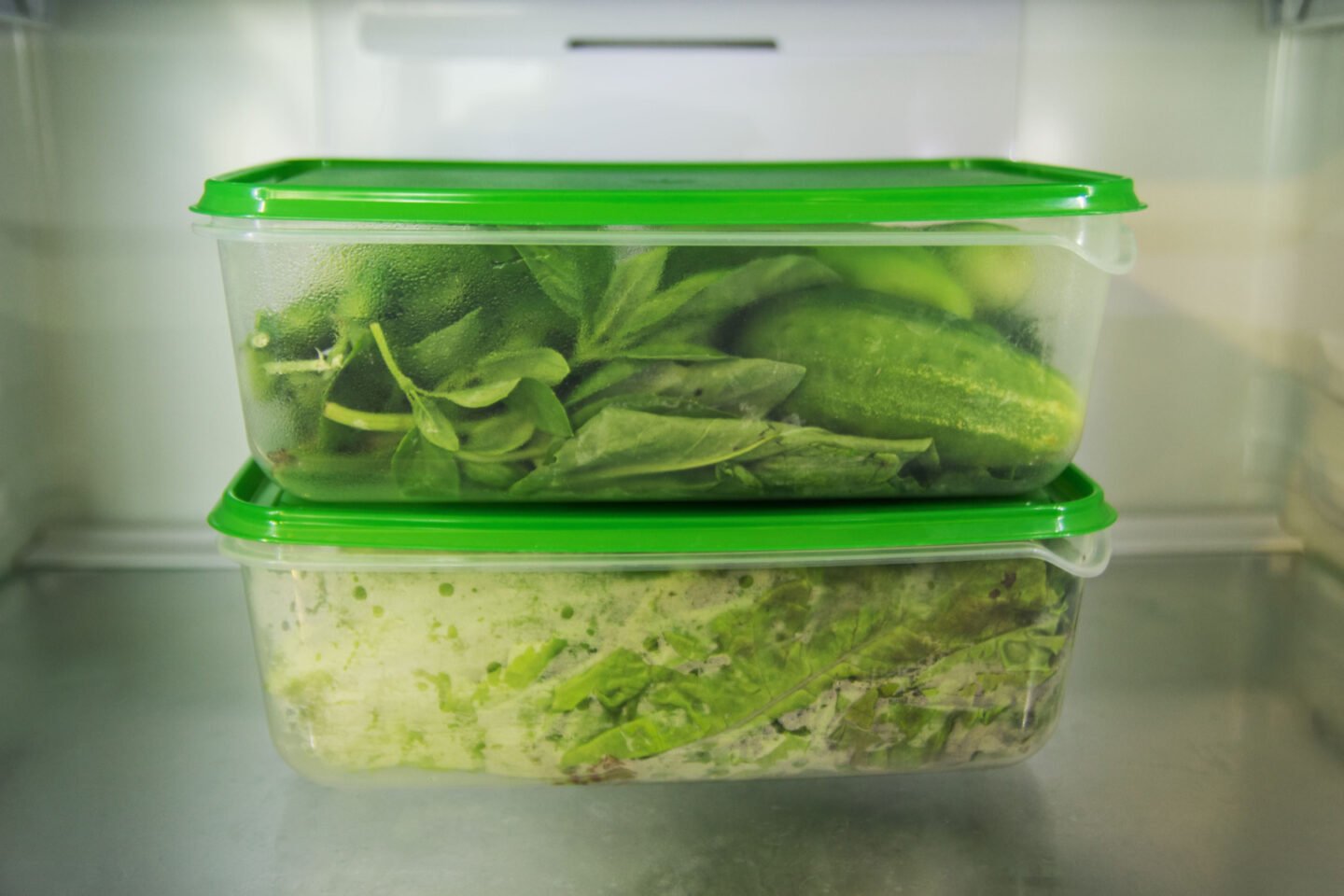 While plastic bags can be a decent way to store salad greens until they reach your home, it isn't a good option to keep them fresh long term. To make yours last longer, package them in their own plastic Tupperware.
Make sure they aren't packed too tightly and line the top and bottom with a paper towel to absorb the excess moisture. You should also leave the top slightly open to allow for a bit of air circulation.
Choose the Right Package
Salad comes packaged in a number of different ways, but not all of them are ideally suited to protecting your salad until it gets to your house. Rather than buying them in a plastic bag that can leave them bruised or crushed, choose a plastic box. These tend to allow for more air circulation and keep them better protected from damage during transport.
Pick the Right Type of Salad
Of all the types of greens you can buy, arugula, kale, and spinach tend to keep longer. By contrast, bibb and Boston lettuce tend to wilt more quickly. If you're worried about it wilting, stay away from the latter two.
How Do I Know If My Salad is Bad?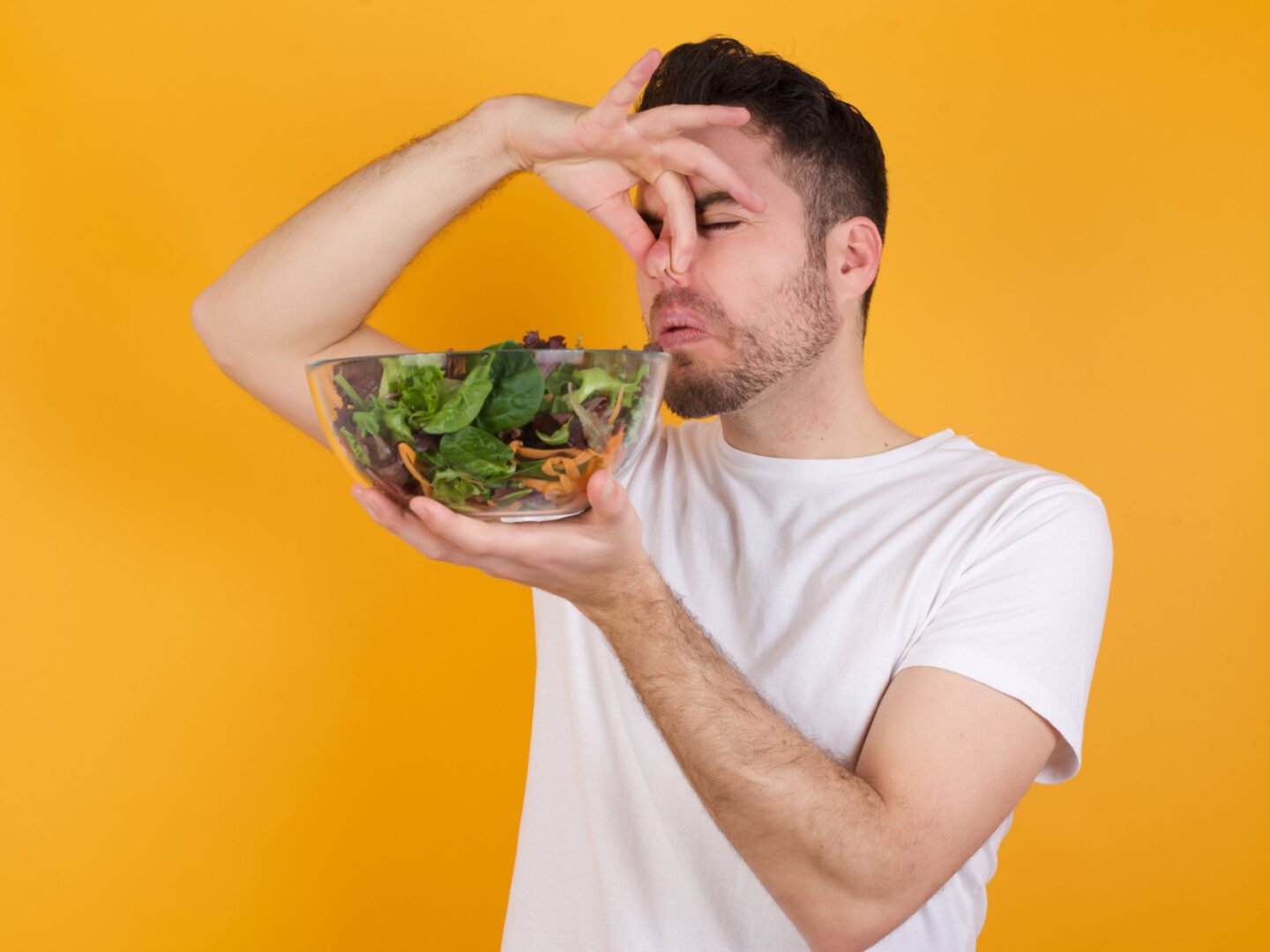 Luckily, salad is one of the easier foods to spot spoilage in. But if you're not sure whether yours is still safe to eat, be on the lookout for these signs:
Wilted Leaves
You can probably tell if your salad greens are bad just by looking at them. If they look bright, plus, and full, they're ready to eat. If they look shriveled or discolored, they might be less appetizing. But keep in mind that slightly wilted lettuce can be used in cooked dishes, just not for a fresh salad.
Slimy Texture
One of the surest ways to spot salad spoilage is to give the leaves a gentle touch. Fresh greens should have a smooth and clean feeling. Spoiled ones will have a slimy texture.
Off Smell
Once your leaves have fully spoiled, the bacteria that has started growing on their surface will give off an unpleasant odor. Salad greens should have a very mild fresh smell, so if you detect anything else, it's time to chuck them.