Fresh juice always does the charm; it's a nutrient-dense drink perfect for drinking in the hot summer weather, after a busy day, or after a workout.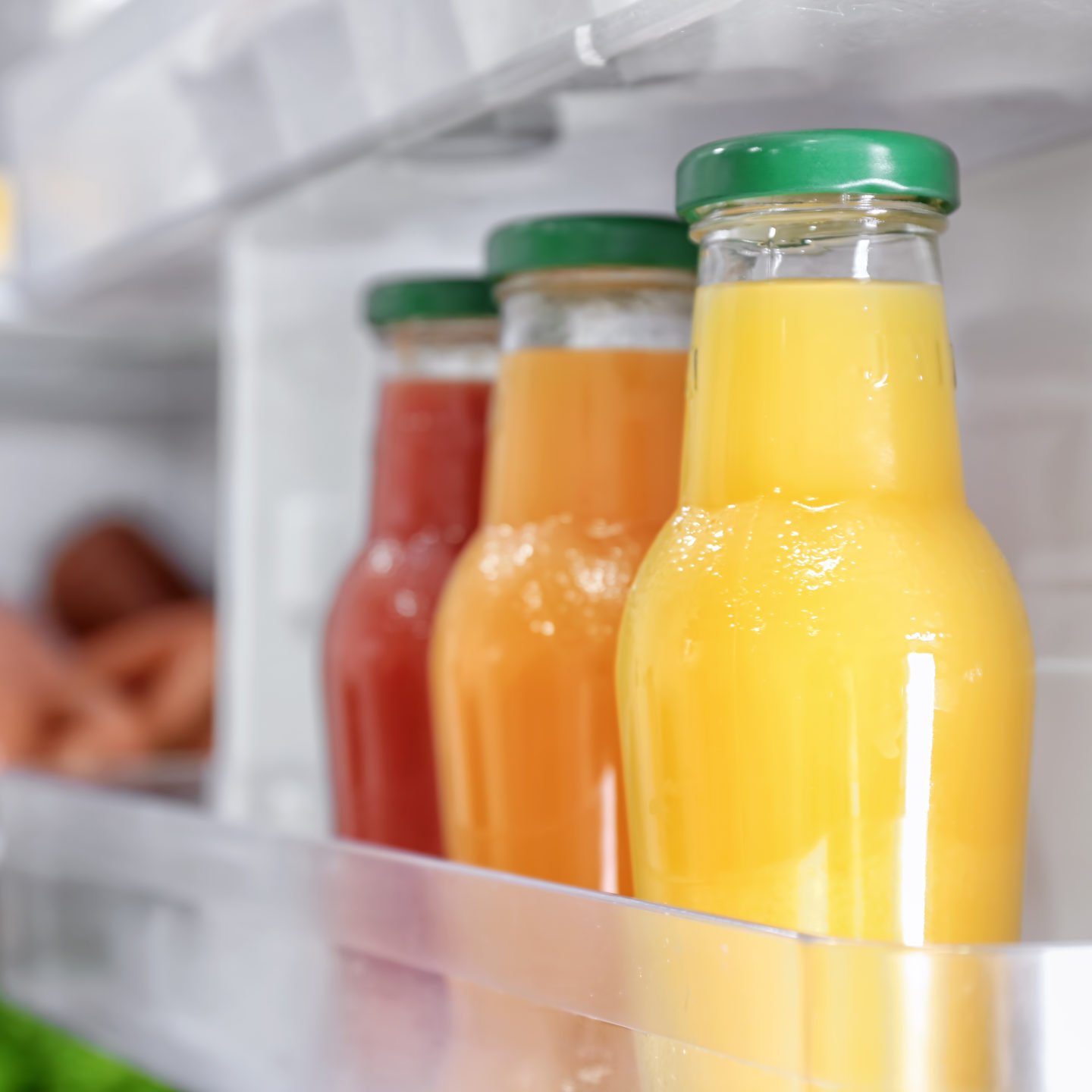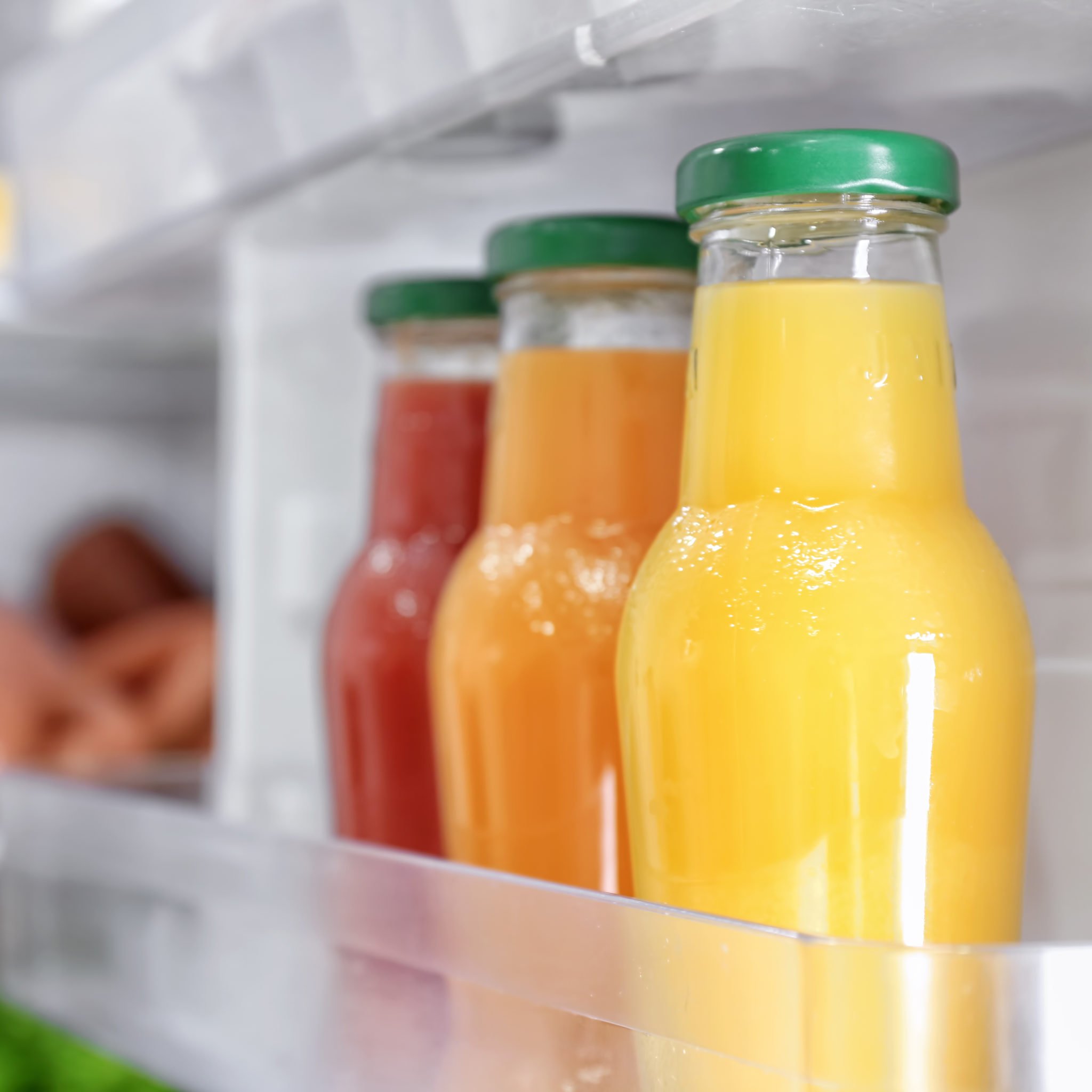 Some people find juicing fruits every day inconvenient and prefer to make batches of fresh juice instead. But how long does fresh juice last in the fridge? On average, fresh juice lasts 24 to 48 hours. However, several factors may extend or decrease your fruit juice's shelf-life.
Below, I share a secret to prolonging the freshness of your favorite drink in the fridge. In this article, you will learn juicing and storing techniques that might just blow your mind.
Table of Contents
4 Ways to Keep Juice Fresh
Refrigeration
Refrigeration is the most traditional method to keep microorganisms from contaminating food and juices for a long time. It inhibits the spread of microorganisms that could spoil the juice and even cause harm to the drinker. Refrigeration also preserves flavor, color, and texture.
Pasteurization
Commercially-available fruit juice undergoes pasteurization, eliminating enzymes and bacteria that could grow during storage. Extra preservatives are added to store-bought juice to last for months when unopened.
Preventing Oxidation
When the flesh of fruits and vegetables is exposed to air, oxidation happens. The heat emitted by the juicer during juicing is also known as oxidation. Excess oxidation lowers the nutrients of the juice. The longer your juice is exposed to the air, the more it oxidizes.
As a result, controlling oxidation is essential for determining how long your juice will stay fresh and give the most nutrients. The oxidation rate is determined by three factors: the type of juice you're making, the juicer you're using, and how you'll be storing the juice.
Chemical Preservation
Chemicals like potassium sorbate, citric acid, and sodium benzoate are preservatives commonly used to preserve the juice. Adding artificial preservatives to products would be counterproductive; however, you can use lemon juice in recipes as a natural preservative.
In addition to enhancing the flavor of juice and providing antioxidant benefits to the human body, lemon juice helps to extend the shelf life of juices produced.
5 Factors that Affect Fresh Juice
Type of Juicer Used
Your juice's shelf life depends primarily on the type of juicer you use. Many health enthusiasts use these most common types of kitchen equipment for efficient juicing: centrifugal juicers, masticating juicers, twin gear juicers, and blenders. However, each one's process influences the juice quality and shelf life.
Cold-press juicers or masticating juicers are preferred to make fresh juice with. This type of juicer introduces minimal heat due to its slowly rotating augers. In contrast with masticating juicers, the fast rotation of the blades generates more oxidation along the process.
If you use a masticating juicer, your fruit juice will last 2-3 days in the fridge. Centrifugal juicers produce fruit juice that lasts 24 hours, while a twin gear juicer enables a longer 4-5 days of juice shelf life. Juice produced from blenders will last a day or two.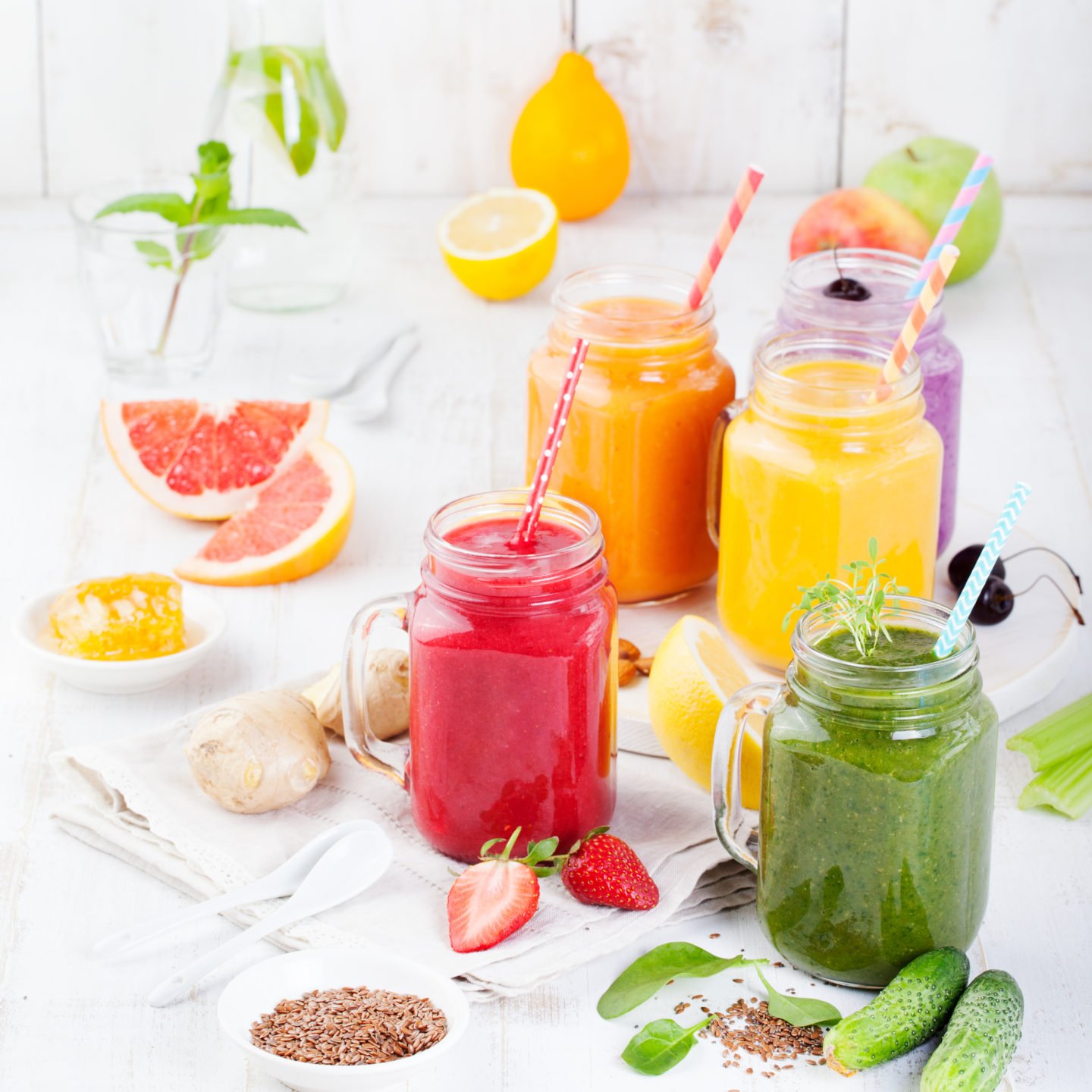 Storage Container
You should use mason jars to store juice instead of plastic bottles, as glass eliminates the possibility of toxins leaching into the juice. Furthermore, these jars have a rubber seal on the lid that prevents additional oxidation.
Juice made using a centrifugal juicer will survive a day in a mason jar, while juice created with a masticating juicer will last around 2-3 days. Remember that filling the mason jar to the brim ensures no room for air. If you want your fresh juice to last long, you also need to keep it in the fridge.
Type of Produce
Make sure that the type of produce is fresh and organic. If you use expiring fruits or vegetables, they won't last long once they've been juiced. Organic produce is generally preferred, although they are more expensive.
In general, fruits and vegetables have an average shelf life of 24 to 72 hours. There is, however, always an exception—navel oranges. These types of oranges contain an additional chemical called limonin. When limonin is exposed to air for more than 30 minutes, it turns the orange bitter. Thus, you should never store fruit juice made from navel oranges.
One more thing to note is that all fruit juices go bad at roughly the same rate. To achieve the best results and nutritional value, we must drink juices right away after producing them: be it lime juice, lemon juice, carrot juice, or beet juice. If you cannot do so, store your juice in the refrigerator and consume it within 24 hours. This time element applies to all types of fruit juice.
Juice Acidity
You can store highly acidic fruit juices longer because they are more stable. Citrus juice contains vitamin C and antioxidants that can help slow down its deterioration. So if you like the taste of lemons, you can add some to your fruit juice to make it last longer.
Fridge Temperature
You can store fruit juices in the fridge or freezer at a constant temperature of 0 degrees. As we said, fruit juices can last in the fridge for 24 to 48 hours. You can also keep your juice in the freezer and still drink it for up to six months, but it will gradually lose most of its nutritional value as time goes by. It will also taste different.
Freezing your juice is an excellent choice if you cultivate your fruit and wind up with more than you can handle. A tip, though, is to make sure there's enough room in your container for air to escape, so it doesn't burst in your freezer.
You must thaw or defrost the frozen juice for around 24 hours before drinking it. Freshly squeezed orange juice that has been defrosted in the refrigerator can be kept in the fridge for an additional 2 to 3 days before consumption. However, orange juice that has been thawed in the microwave or defrosted in cold water should be consumed right away.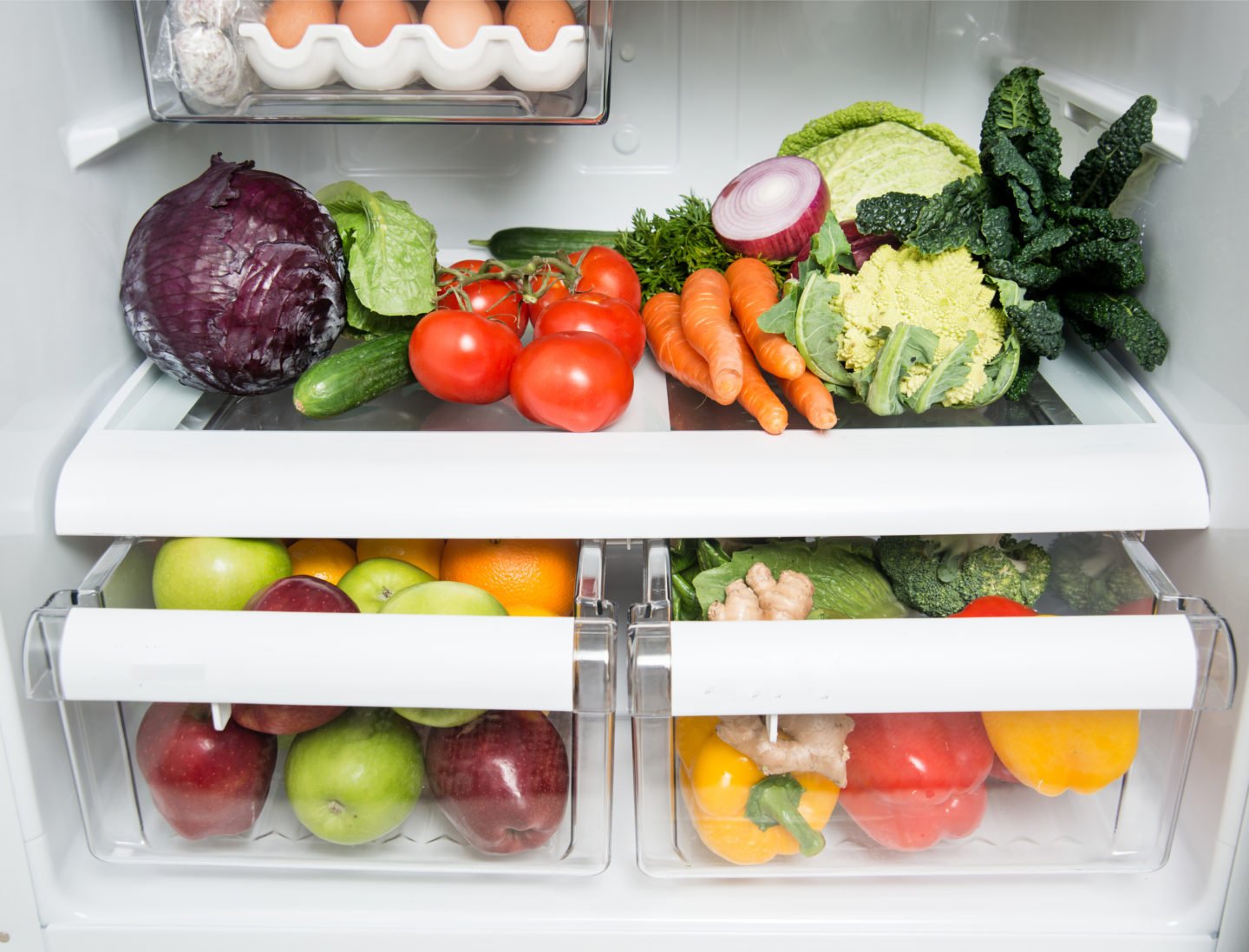 6 Tips to Keep Fruits at their Best
This section is essential because making your fruit juice last requires well-conditioned fruit to begin with. Here are our tips:
Use fresh and organic fruits. Also, make sure it has undergone no pesticide treatment.
Dip in boiling water. This technique destroys enzymes that can cause chemical reactions like oxidation. However, this will partially cook the fruits, so be careful not to overdo it. Three minutes will do you just fine.
Chill or freeze the fruits before juicing. Oxidation caused by enzymes drops by about 50% for every 10°C/ 18°F drop in temperature. You can safely chill most fruits to just above freezing before juicing, except bananas, mangoes, avocados, and strawberries. Freezing produce before juicing can also permanently destroy the enzymes. If you freeze your produce, thaw it before juicing.
Reduce the acidity of your juice. A lower pH (4 to 6) juice has slower enzymatic reactions that generate discoloration.
Use natural preservatives. Another option to keep the fruit's color from browning is using ascorbic acid (vitamin C), citric acid, malic acid, and honey. You can also preserve flavor by adding a squirt of fresh juice from citrus fruits, essential oil, or vitamin E.
Although some people like pulp in their juice, filtering removes the tissue that enzymes feed on, thus minimizing oxidation.
8 Tips for Storing Fresh Juice
Creating your fresh-squeezed juice after a large batch is just half the battle. Storing it may not be as simple as it sounds. So before you start, here are some helpful tips:
Store it right away
The nutritional content of freshly squeezed vegetable and fruit juices degrades as quickly as 20 minutes. They'll retain more of their nutrients if you store them promptly. The juice is quickly exposed to air and light once it is opened. As a result, the temperature rises, and oxidation occurs. This can cause faster spoilage.
Use airtight, glass containers
Mason jars do not allow oxygen to get in and degrade nutrients. Alternatives include stainless steel containers and insulated thermal containers, as they do not allow acidic components to leach toxins into the fruit juice. And, there are no unpleasant smells, too.
Acidic juice can also break down plastic, which is why it's not advisable to use plastic storage containers.
Prepare the jars
If possible, wash and dry all jars at least a couple of hours before preparing juice.
Pre-chill the dry jars in the fridge to help the juice adjust to the chilly temperature faster.
Fill the jar to the brim
Fill the jar with as much juice as possible to avoid oxidation and evaporation. These two factors can cause your juice to spoil faster and lose its nutritional value.
Vacuum seal your juice
Vacuum extends juice's shelf life by removing oxygen and keeping harmful bacteria from contaminating the fruit juice. Though vacuum sealing the juice is optional, it's well worth it.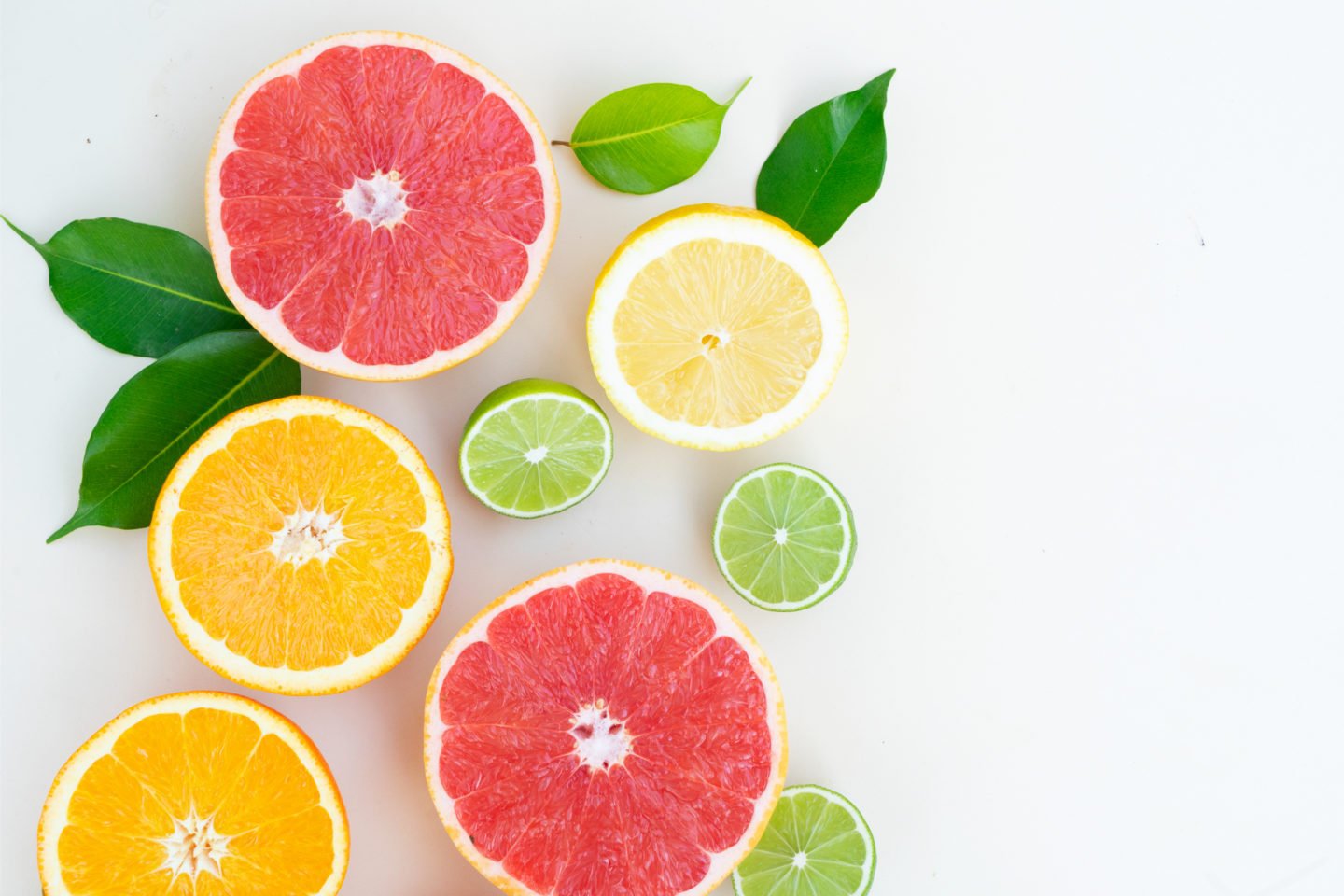 Add citrus fruit or celery
Adding a slice of citrus fruit, such as lime, lemon, or grapefruit, to your juice minimizes nutritional loss while increasing its vitamin C content and antioxidants. On the other hand, celery stores well in the refrigerator and is high in minerals and vitamins A, C, and K. It contains potassium and folate, essential nutrients for good health.
Consume within 72 hours
We advise drinking fresh juice within 24 to 48 hours, or 72 hours at the most, to reap the most health benefits.
Freeze it
If you can't drink your freshly squeezed juice within two to three days, you might want to consider freezing it. When freezing, remember to leave about a half-inch of room at the top of your airtight container. Your frozen fresh juice should also be thawed in the refrigerator. Drink it as soon as it has thawed.
2 Characteristics of Spoiled Juice
Spoiled juice has a strong foul odor and a color that turns brown on the top. These are the general signs that your fruit juice has gone bad. Make sure your juice is safe to drink as drinking sour juice can cause diarrhea, vomiting, dehydration, or food poisoning.
It's natural for juice to separate and change color a little, especially if it has been stored for some time. So, check the top of your juice before shaking it vigorously; otherwise, it will be more challenging to determine whether it is safe to drink.