If you're looking to add a dash of spicy, savory flavor to your Spanish or Mexican dish, there's nothing better than a bit of chorizo. If yours has been sitting in the back of your fridge for a few days, you may be wondering whether it's still safe to eat. How long does chorizo last in the fridge?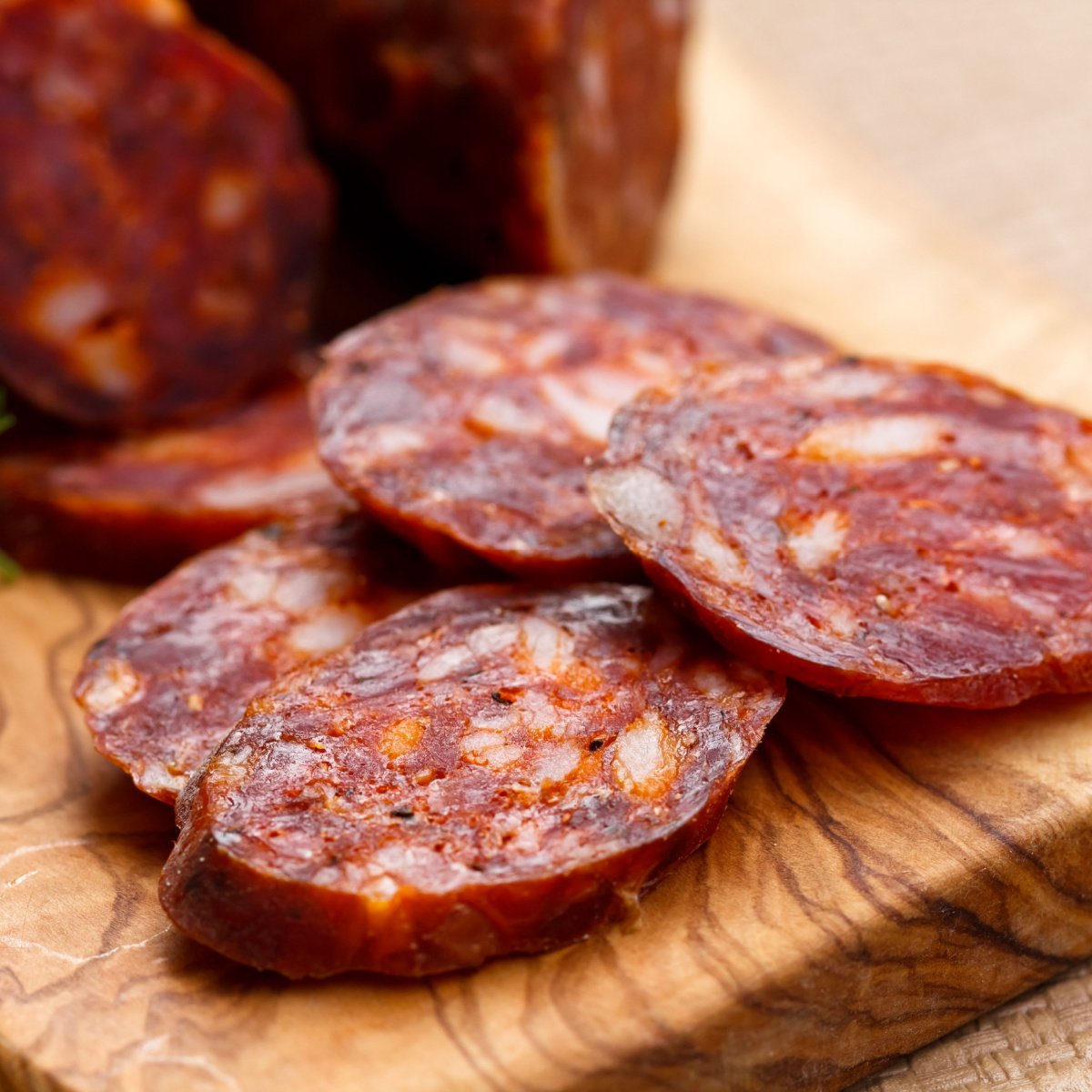 As it turns out, it's a slightly more complex question than you might think. There are different types of chorizo that have drastically different shelf lives. To put it simply, cured chorizo can last up to six months in the fridge, while raw chorizo only lasts four days.
If you're not sure what kind of chorizo you have in your fridge or want to find other ways to tell whether it's safe to eat, read on.
Table of Contents
What is Chorizo?
Chorizo is a type of sausage native to both Spain and Mexico. Depending on where you find it, it's made in different ways and can take on a variety of appearances and flavors. But most of the chorizo you find is bright red and has a bit of spice to its flavor.
Spanish chorizo is cured and has a flavor and texture more similar to other cured meats, like salami and pepperoni. Because of the way it's produced, Spanish chorizo can last for months in the right environment.
Mexican chorizo is essentially raw pork with spices mixed into it. It's made to be put directly in a pan and cooked, often along with eggs and vegetables. Since it isn't cured, it should be treated like any other raw meat and used within a few days of purchase.
If you want to incorporate your chorizo into a keto-friendly dish, try our keto chorizo and eggs.
How Long Does Spanish Chorizo Last in the Fridge?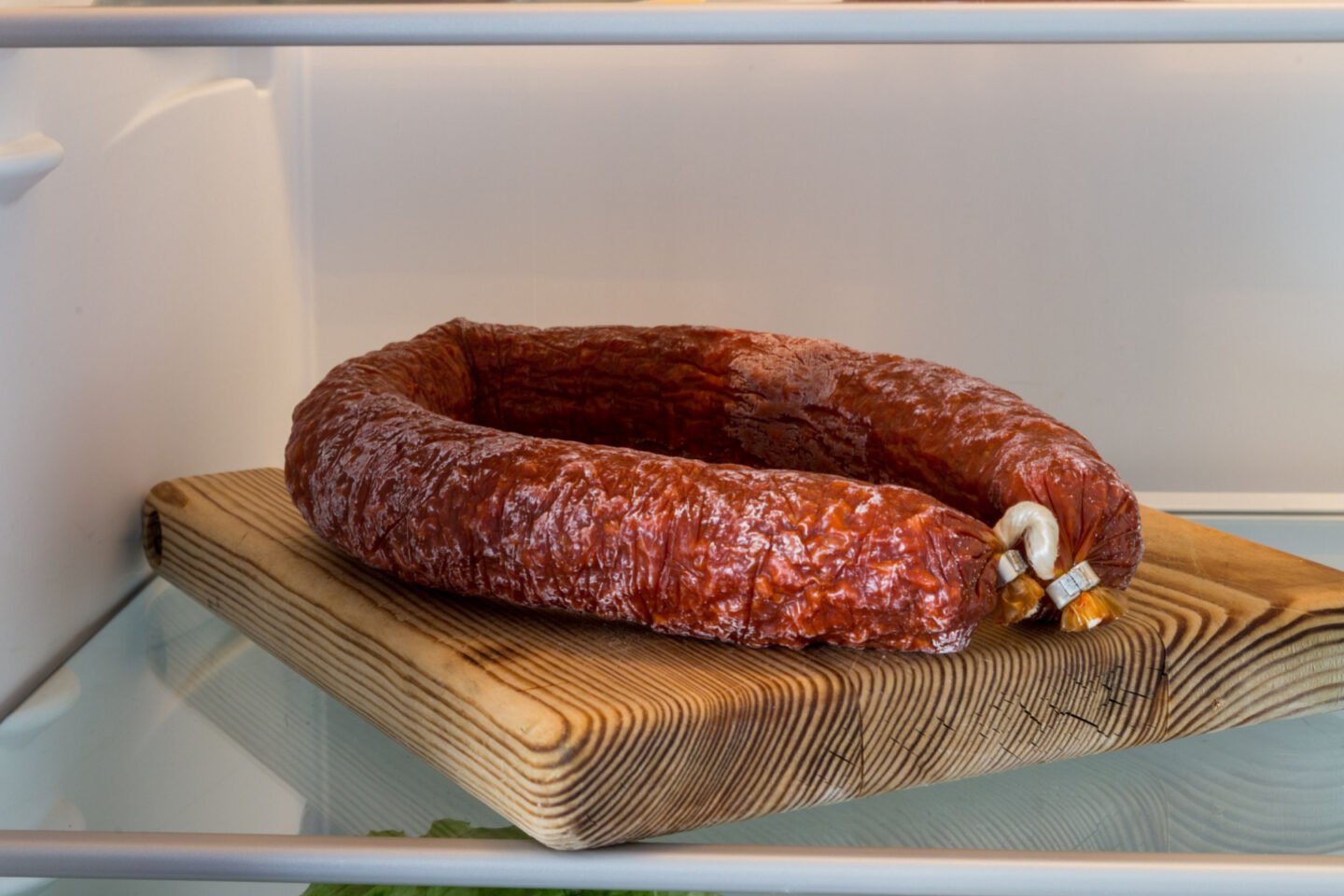 The first thing to understand about Spanish chorizo is that it comes in different varieties. There are cured and semi-cured chorizos, which all have different shelf lives and storage needs. Take a look at each one below.
Cured Chorizo
If you've ever eaten pepperoni, then you should have a fair idea of what cured chorizo is like. The sausages are cured in salt, smoked, and dried, which allows them to keep fresh for months at a time, even at room temperature. Cured chorizo can last for three months at room temperature, up to six months in the fridge, and as long as a year when frozen.
However, keep in mind that freezing the sausage may affect its flavor and texture.
Semi-Cured Chorizo
Semi-cured chorizo is a slightly different variation that hasn't been cured as long as the fully-cured variety. In this case, they aren't dried as long, which gives them a softer texture more similar to uncured sausage. Rather than drying, they are fermented, allowing them to last longer than raw sausage but not quite as long as fully-cured chorizo.
Semi-cured chorizo can last 1 month at room temperature, up to 3 months in the fridge, and up to a year in the freezer.
How Long Does Mexican Chorizo Last in the Fridge?
Mexican chorizo does have some similarities with the Spanish version, though in many ways, it's a completely different food. Mexican chorizo is always raw, made of pork with added spices. Because of this, it doesn't last nearly as long in the fridge as Spanish chorizo.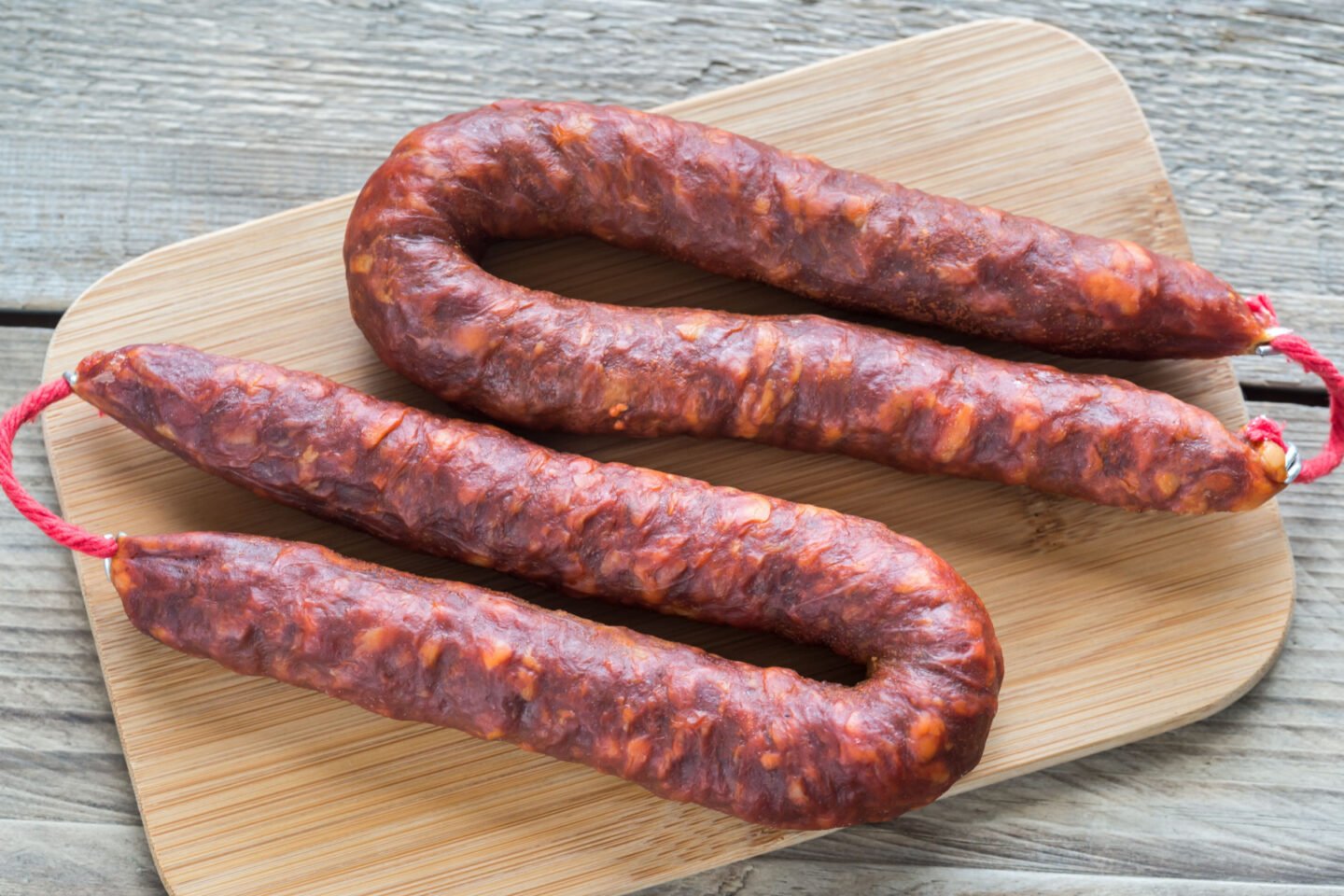 Mexican chorizo should always be refrigerated unless you're planning on cooking it soon. When left at room temperature, it can only last for about four hours before bacteria start to grow. When refrigerated, you can expect it to last about a week.
You can also freeze Mexican chorizo, but bear in mind that this will degrade its flavor and texture, and burying it fresh is usually the best option. When frozen, Mexican chorizo can last about six months before it needs to be thrown out.
Learn everything you need to know about storing sausage in the fridge with our complete guide.
Tips for Storing Chorizo
Since chorizo is a meat product, extra care should be taken when storing it. Make sure to keep all of these tips in mind when keeping yours in the fridge or freezer.
Watch Moisture Content
One of the reasons cured chorizo lasts so long is that much of its moisture content has been sucked out of the meat. While this seems like a good thing, it doesn't mean that storing it in the fridge or freezer is a great idea. The chorizo will dry out. To prevent this, try wrapping yours in paper towels to help retain the moisture.
Watch Your Cooked Chorizo Closely
If you're worried your chorizo is going to spoil, it's better to use it sooner rather than later. That way, you can package up the leftovers and store them in your fridge for another few days.
However, don't wait too long, as even cooked chorizo has a limited lifespan. Make sure to dispose of your leftovers after 2 or 3 days.
Label Your Containers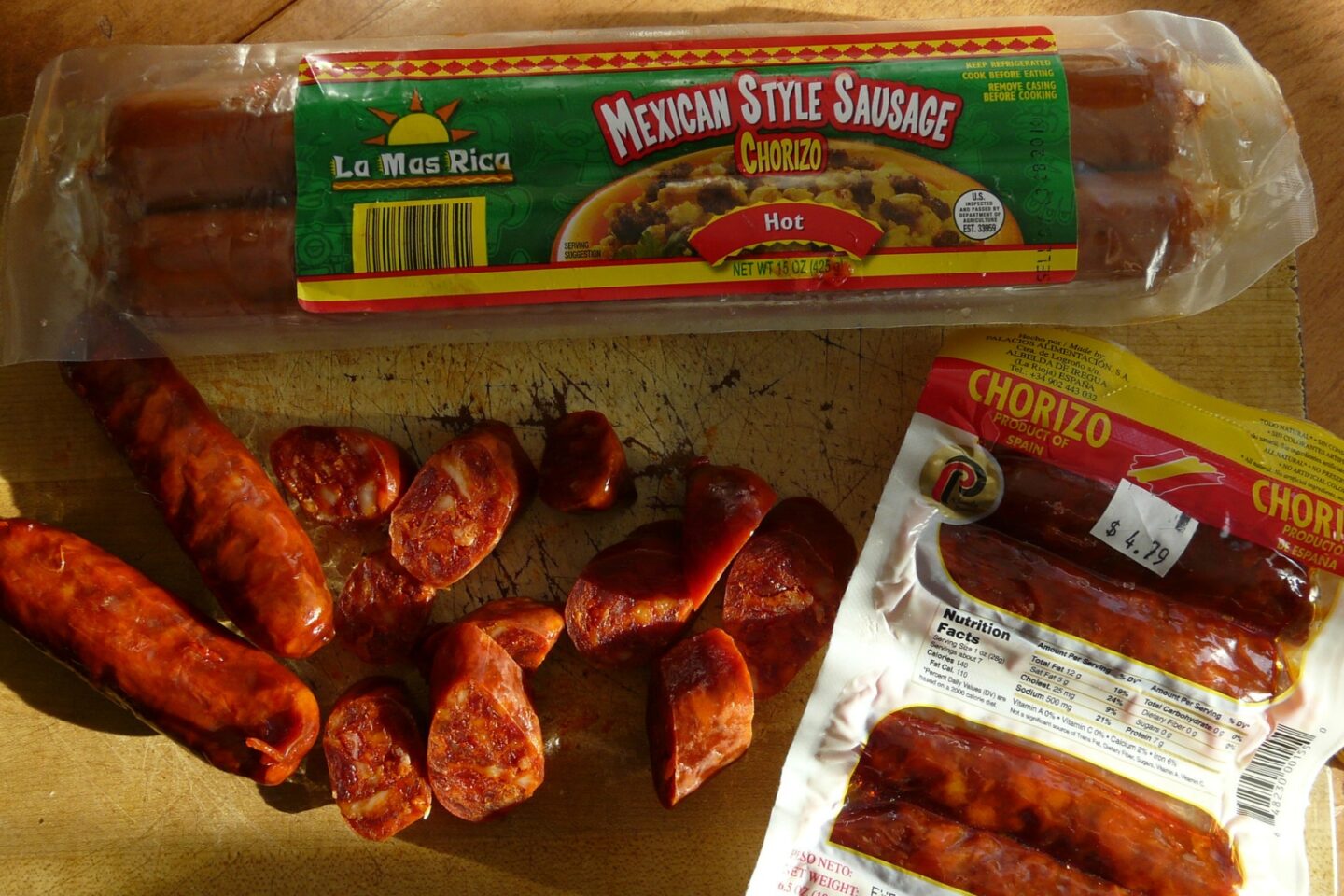 No matter what kind of chorizo you're storing, don't forget to mark your containers with the date. This will help you figure out what it is when you finally open the package and make sure you aren't eating meat that has gone bad.
Never Refreeze
Freezing chorizo can be a good way to extend its lifespan farther than you ever could in the fridge. However, once you have it, you should either use it immediately or throw it out. Repeatedly freezing and thawing meat will cause it to become mushy and flavorless, which won't be a very good addition to your meal.