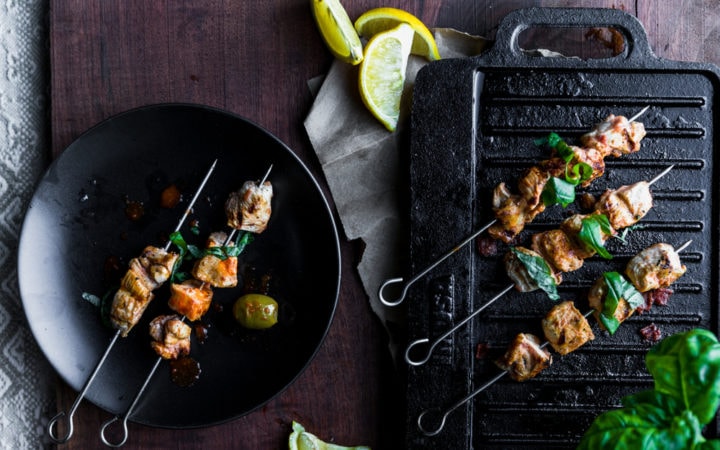 The main difference between grilling and broiling is the source of heat; grilling uses a direct source of heat below the food, while broiling uses a direct source of heat above the food. These cooking methods also differ in the taste of the food they produce; grilling provides a smoky flavor, while broiling results in a caramelized taste.
Other differences between grilling and broiling are how you control the temperature, how much smoke is made, and what kinds of food you can cook with each method. Read on to learn everything about grilling and broiling, their pros and cons, and which one you should use.
Table of Contents
Notable Differences of Grilling and Broiling
| | | |
| --- | --- | --- |
| Differences | Broiling | Grilling |
| Source of Heat | The direct source of heat is above the food | The direct source of heat is below the food |
| Temperature Control | With broiling, you're unable to control the temperature easily | With grilling, you can have complete control of the grill's temperature |
| Smoke Produced | Normally, broiling foods do not produce smoke. When it does, it's not normal. | Grilling produces a lot of smoke as expected, and it's normal. |
| Food Taste | Broiled foods have a caramelized flavor without that smoky taste. | Grilled foods have a caramelized and charred smoky flavor due to the smoke produced. |
| Outdoor/Indoor Use | Broiling is for indoor cooking in an oven with a broiling setting. | Grilling is for outdoor cooking due to the smoke produced. |
Broiling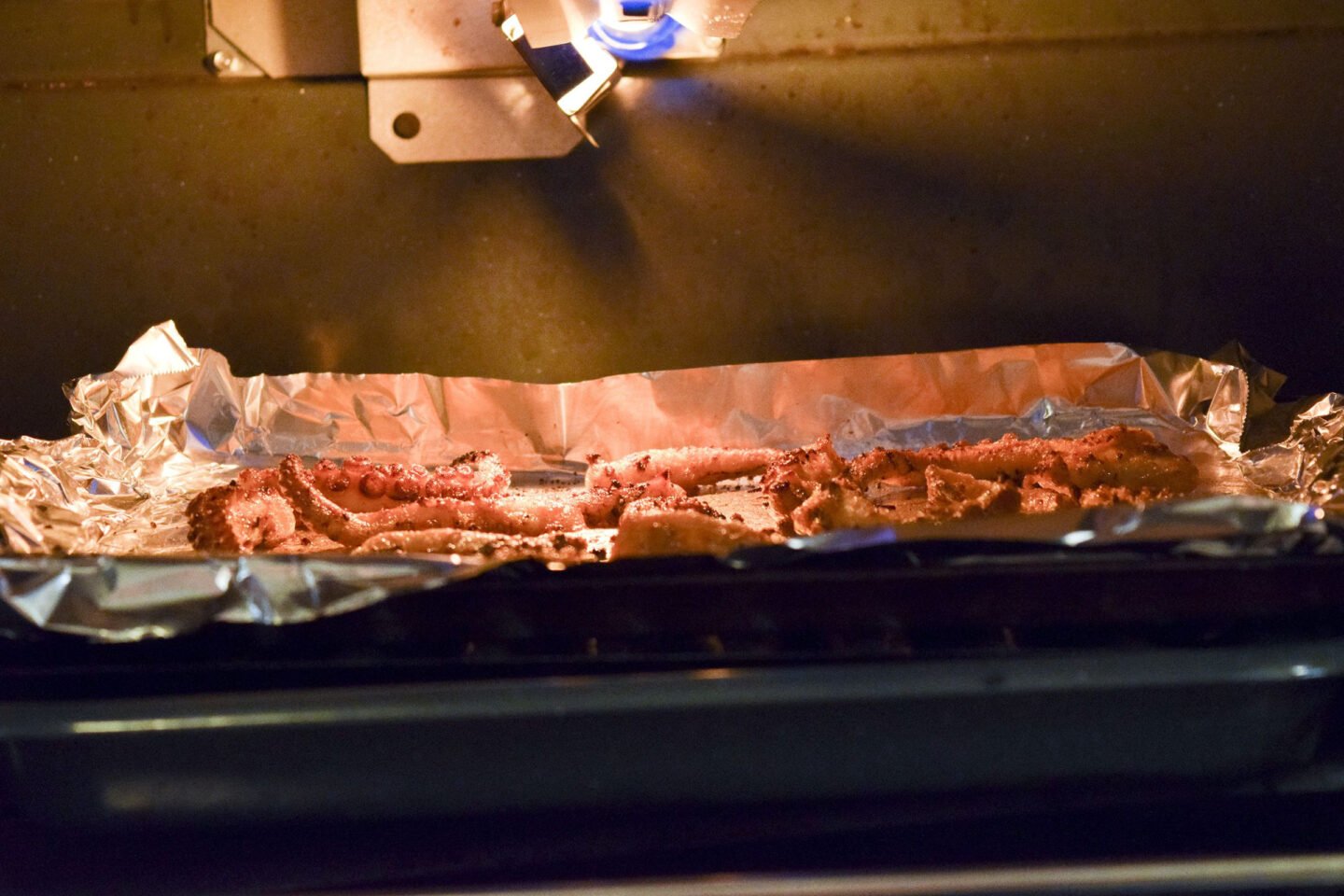 Broiling is a cooking method that involves roasting food with dry heat above it instead of below. You can broil foods in an oven with a broiler setting. Depending on the kitchen appliance, the broiler section of the oven is usually located at the top rack of the oven or may have a separate compartment below the oven. There is also a countertop broiling appliance that is commercially available.
You'll find the heating element of a broiler directly on top of the food. The food should be near the direct heat to achieve the grilling effect. However, you should keep in mind that not all ovens come with a broiler setting, so make sure to double-check that.
The Best Foods for Broiling:
Meat: tender beef cuts, steaks, ribeye, top loin, tenderloin, top sirloin, tri-tip sirloin, porterhouse, flank, T-bone
Chicken: chicken quarters, bone-in breasts, legs, chicken halves, boneless breast halves
Turkey: turkey breast cutlets, tenderloin steaks
Fish and shellfish: shrimp and scallops
Kebabs: pork, beef, shrimp, scallops, skewers
Fruits: nectarines, grapefruit, bananas, peaches, pineapple, plums, and mango
Vegetables: asparagus spears, tomato halves, bell pepper strips, onion wedges
Ground meat patties
Pros of Broiling
If you don't like to smell like smoke after grilling or can't BBQ outdoors because of the bad weather, then go for broiling. Here are some advantages you'd appreciate if you chose to broil over grilling:
You Can Broil Indoors
Broiling is the best cooking option for you if you can't grill outside for any reason. You can broil indoors, and you can do it anytime, regardless of the weather outside.
Minimal or No Smoke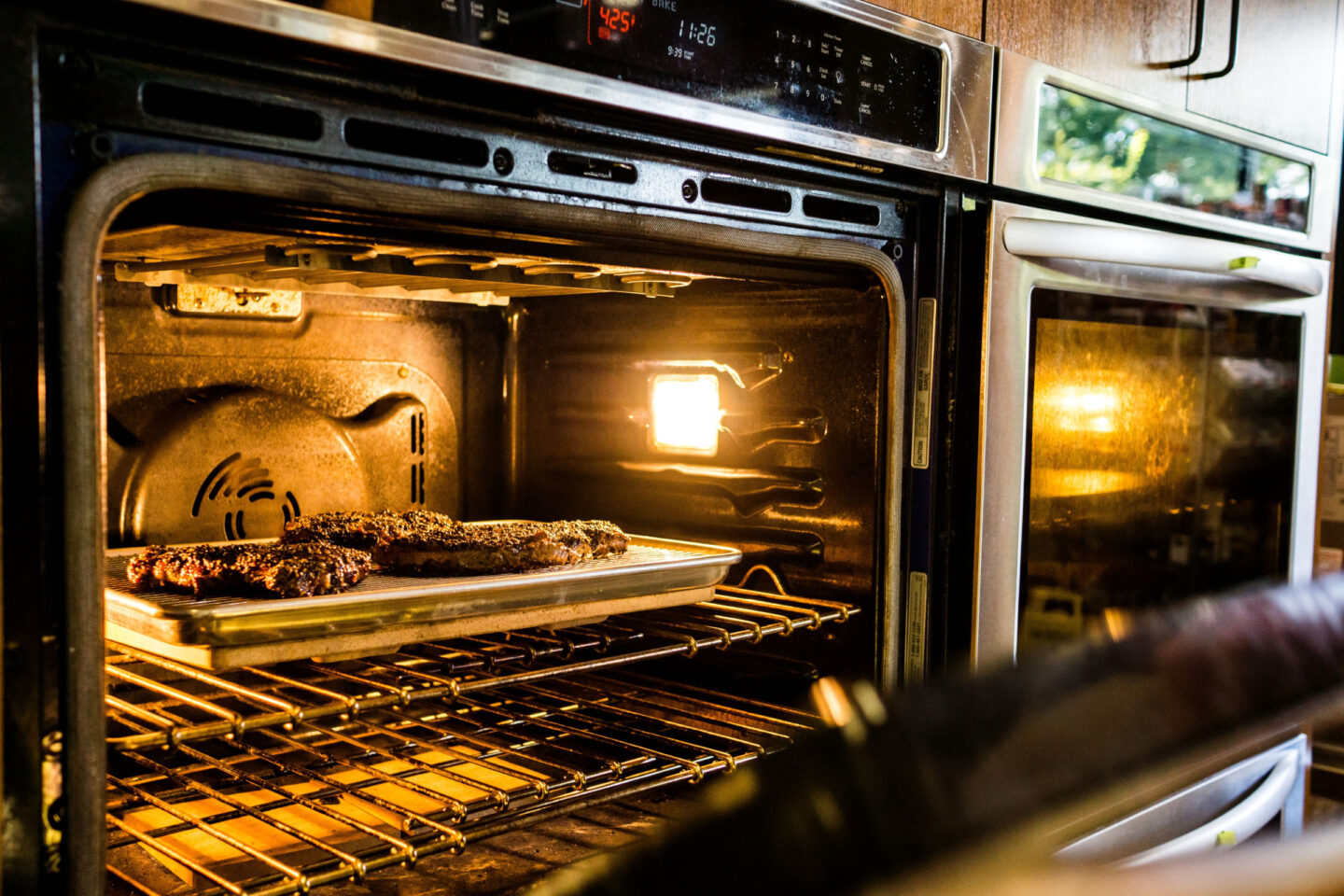 Since you broil foods using the oven, you won't have to worry about dealing with smoke. You won't walk around smelling like barbecue. Also, your neighbors may complain about the smoke coming from your grill. If you live in an apartment building or have no backyard, broiling is the best option for you.
Broiling Appliances are More Affordable
A typical outdoor grill costs almost twice as much as a typical broiler oven. Also, a griller is only good for grilling. In the meantime, you can bake foods under a broiler. It's like getting two appliances for the price of one.
Cons of Broiling
Pros always come with cons, so here are some downsides to broiling:
No Chary, Smoky flavor
Typically, broiling foods inside the oven does not produce smoke. If you want a chary and smoky flavor you get from grilling, don't get your hopes up. Although, you can expect broiled foods to have a caramelized taste.
Not Portable
Regular broiler ovens are usually big gas or electric appliances that you can't use outdoors or carry around, unlike the grillers that you can use outdoors and are portable. Unless you can find a broiler that's specifically designed for outdoor use and is portable, then you're lucky.
The Fat is Reabsorbed Into the Food
Unlike grilling, where the meat fats melt away, broiling does the opposite. Since most broiled foods require the use of broiling pans or cast iron griddles, the meat fat won't melt away. Instead, the fat is reabsorbed in the food.
But depending on what you're cooking, you can use a rimmed sheet pan for broiling so the fat can melt and drip into the tray. If you're conscious about your fat consumption, grilling may be a better option for you. Otherwise, you need to trim the excess fat from the meat or cut back on oil when marinating.
The Taste of Broiled Food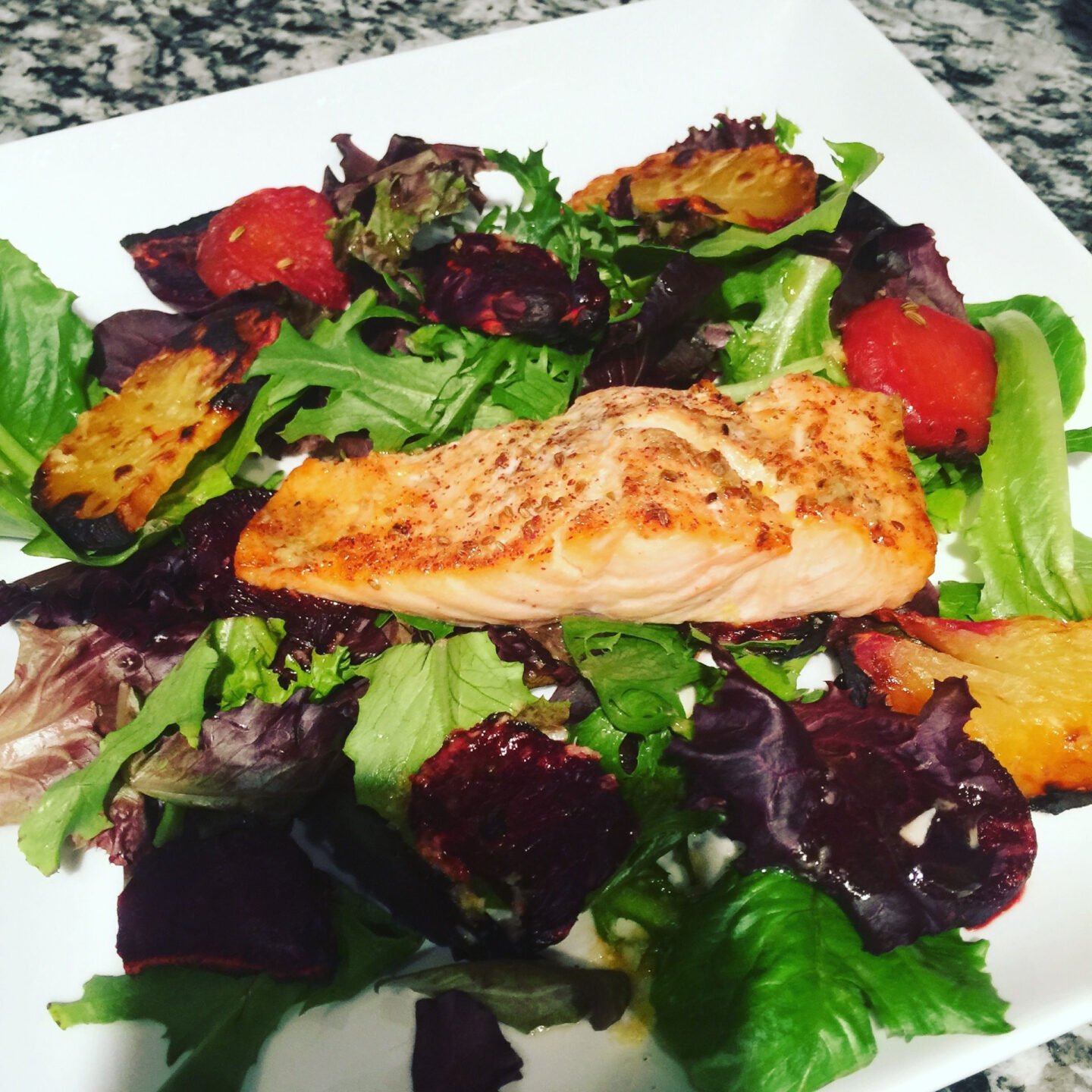 Don't expect broiled foods to have that smoky or chary flavor like grilled foods. However, you can expect a caramelized and distinct flavor similar to roasted foods. If you want to achieve a slightly burnt taste in the meat, you can cut the meat into thinner slices so the heat disperses thoroughly.
Grilling
We are all familiar with grilling — we all love barbecues! Grilling is a cooking process where you cook foods using a dry heat source that comes from the bottom. Remember that the source of heat for broiling is placed above the food, while grilling is at the bottom.
This is the major difference between broiling and grilling. You can choose from charcoal grills, charcoal kettle grills, kamado grills, pellet grills, gas, and propane grills to enjoy your Sunday grilling.
The Best Foods for Grilling:
Meat: Lamb chops, pork chops, pork loins, steak, ribs, flank steak, pork tenderloin
Hotdogs and sausages
Burger patties: turkey burger, lentil burgers, lamb burgers,
Fish: Branzino, salmon, fish tacos, tilapia,
Chicken: Grilled chicken teriyaki, chicken satay, chicken breast
Shrimp: Chipotle shrimp, shrimp tacos
Vegetable: eggplant, corn on a cob, fava beans, romaine lettuce, zucchini, artichokes, potatoes, cauliflower, asparagus, grilled broccoli, green beans, Brussel sprouts, mushrooms
Fruits: Tomato, watermelon, peaches
Skewer: Lamb, pork, beef, vegetables, fajita skewers,
Dips: grilled baba ganoush, grilled guacamole, corn salsa
Popcorn
Grilled pizza
Lobster
Pros of Grilling
Pretty sure you're getting hungry by merely reading the best foods for grilling mentioned above. Believe me; I do too. That's why BBQ Sundays will always be a hit. Who doesn't love bonding over delicious grilled food? Here are the advantages of grilling over broiling.
Smoky Texture
It's expected that grilling gives off a lot of smoke. The smoke mixes on the food's surface, adding to that mouthwatering smoky flavor that everyone loves. The smoky flavor is not something you can expect from broiling.
Outdoor Use and Portability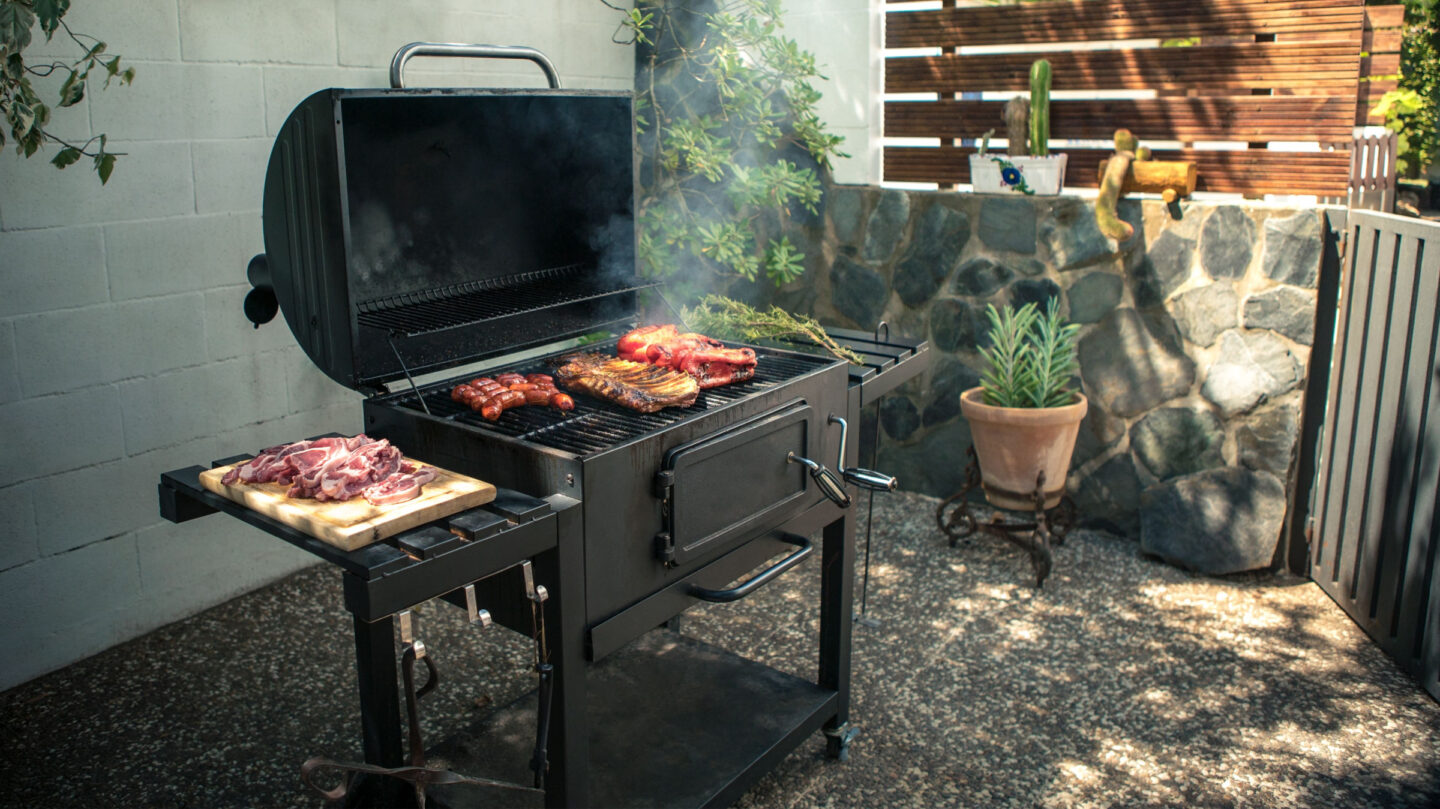 The smoke produced by grilling prevents you from using it indoors, but grilling outdoors is a great way to bond with family and friends. In addition, regular grillers are portable. You can buy a portable griller you can bring on camping trips.
Large Cooking Surface
With grilling, you get to enjoy a large cooking surface. Thus, you can cook more food at one time, thanks to the larger cooking surface. As compared to broiling with limited cooking space, you can only cook a limited amount of food at a time.
For instance, in a regular broiling oven, you can cook six steaks at one time, but with grilling, you can cook eight steaks at one time. So if you're having a large gathering and have lots of food to cook, grilling is a faster and more efficient option.
Higher Temperature
That's why we all love grilled foods because of their distinct and smoky flavor. The high temperature produced by grilling properly breaks down the compound of the food. As a result, the high temperature gives the meat a fiery and delicate taste not achieved by broiling.
Furthermore, since grilling produces a higher temperature compared to broiling, you can cook even thick-sliced meats. On the other hand, with broiling, you are only limited to cooking thin-sliced meats.
Lesser Fat
As mentioned above, with broiling, the meat fat gets reabsorbed. With broiling, you need to cut off the excess meat fat to avoid fat reabsorption in the food. With grilling, it does the opposite. When grilling meat, the fat melts off. In fact, grilling is a healthier option than frying. If you're health-conscious, then grilling is the best option for you.
A Better Sear
If you aim to get a better sear on your food, grilling is a better option than broiling. When you grill, the heat is higher than when you broil, so you can sear the meat better. Also, searing meats will always be a better option as it locks in the juices and flavor of the food. Gone are those dry and boring meats.
Cons of Grilling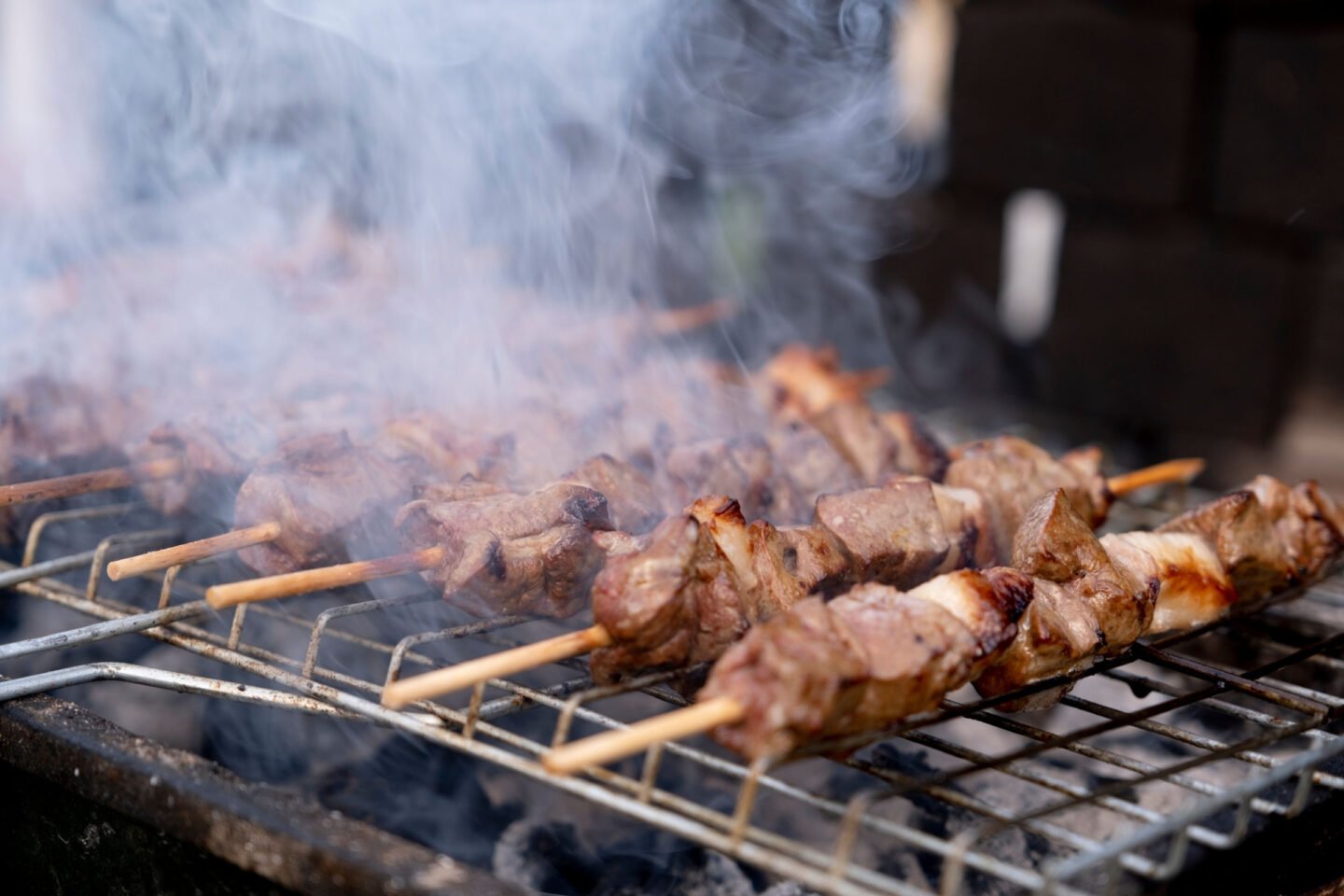 Of course, grilling has its cons, too. It's always best to know the advantages and disadvantages of a cooking process, so you'll know what to expect. Here are the disadvantages of grilling.
You Can't Grill Indoors
You can't grill outside in bad weather conditions and have no choice because you can't grill indoors. Unless, of course, you have an indoor electric grill, which is a bit pricey.
If you live in an area with unpredictable weather, you can resort to a broiling oven, indoor electric grill, counter trip grill, or a cast iron griddle. But with the options mentioned, don't expect too much on the distinct smoky flavor of grilled foods.
Charcoal Grills are a Fire Hazard
If you own a charcoal grill, you should know that it's a fire hazard. Charcoal grills produce grease fires due to the fat or oil dripping from the food when it hits the charcoal. Therefore, if you cook with a charcoal grill, make sure to situate the grill far away from flammable things.
Also, have a fire extinguisher for large flames or baking soda for small flames readily available nearby when grilling. If you want to ensure safety, you can opt for a gas grill with a lesser fire hazard than charcoal grills.
Heavy Smoke
You may love the mouthwatering scent and heavy smoke produced by grilling, but not your neighbors. Your neighbor may complain about the immense amount of smoke grilling produces. In some cases, smoke may enter your house.
So make sure to close the windows of your house and inform your neighbor beforehand to avoid problems. If you live in an apartment building, or your neighbors live close by, think twice before you buy a griller.
The Taste of Grilled Foods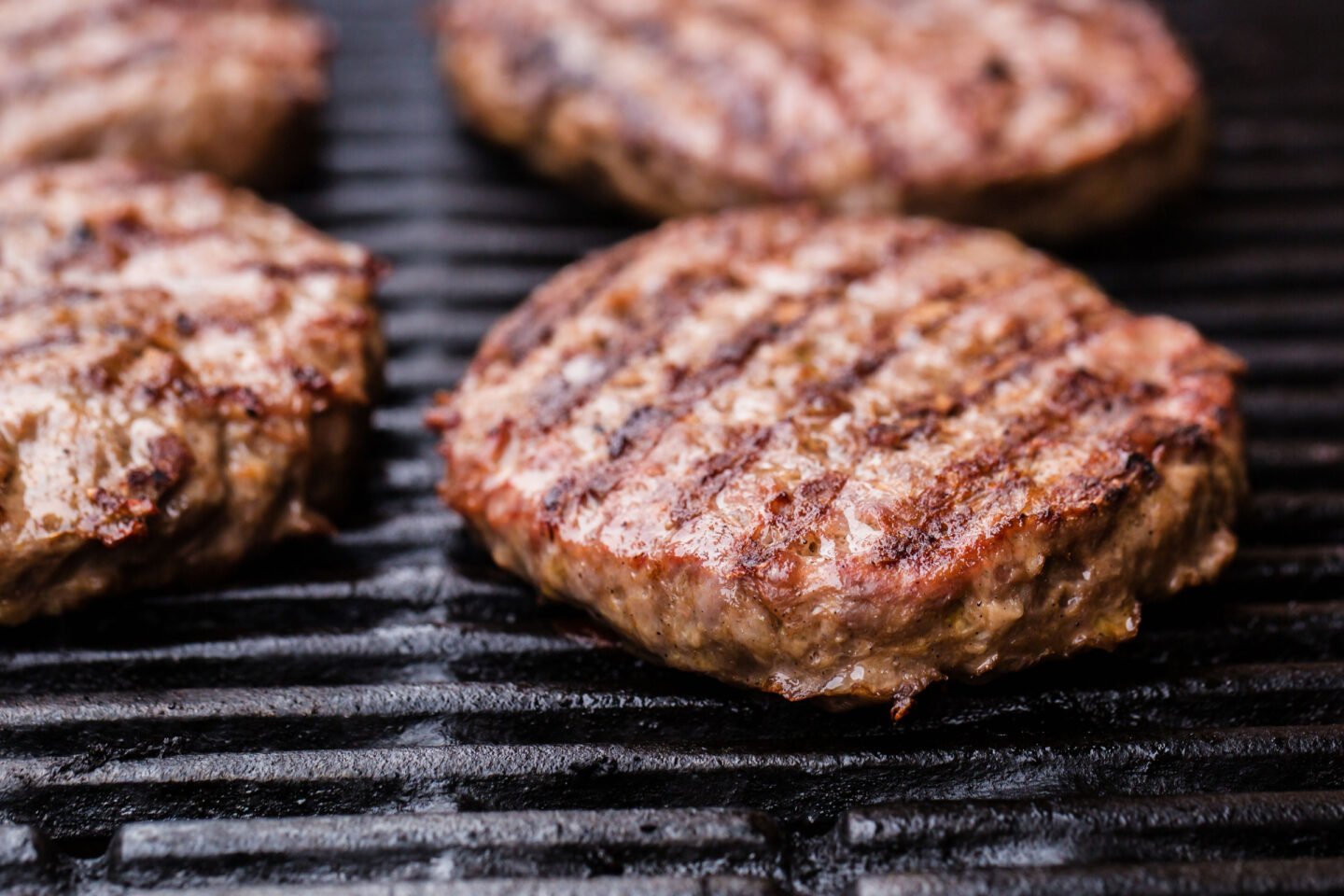 Grilled foods have that distinct smoky and charred taste that broiled foods can't achieve. The high heat used develops and deepens the distinct flavor of grilled foods. Like broiling, grilling also produces that savory caramelized flavor.
You can also grill vegetables like corn and eggplant. Vegetables become sweeter when grilled and have that crisp texture to them. However, expect to have a burnt look for grilled foods.
Similarities Between Grilling and Broiling
Broiling and grilling are cooking methods often interchangeably used. Basically, all foods you can grill, you can broil as well. So are there similarities between grilling and broiling? Pretty much many factors. Here are the similarities between grilling and broiling:
Flare-ups are a possibility
The first similarity between grilling and broiling is the tendency for foods to flare up. So yes, you have to keep an eye on the foods you're grilling or broiling. You can leave the foods you're grilling or broiling for the first 5 to 15 minutes, but after that, you need to monitor it as flare-ups are a possibility.
The flare-ups can occur due to grease from oil or fat. So it's better to have baking soda on hand for small flames. In addition, have a fire extinguisher nearby to put out large flames, especially when grilling. Never put out flare-ups with water, as this will cause the flames to get larger.
Preheating is required for both
Both grilling and broiling require preheating. Preheating allows the meat to cook evenly and maintain a consistent temperature. Oven and gas grills require preheating for 10 minutes. In contrast, charcoal grills require longer preheating times.
The Takeaway
In conclusion, both grilling and broiling have their benefits and downsides. To sum it all up, grilling is best for outdoor use, intense roasting, and achieving a distinct smoky flavor. On the other hand, broiling is best for indoor use, light roasting, and a better cooking option if you don't like dealing with smoke.