The main difference between farina, couscous, and cornmeal is their nature; farina is a type of milled wheat, couscous is a type of pasta, while cornmeal is ground maize or dried corn. Due to this difference, these products have different tastes, textures, and uses in the kitchen.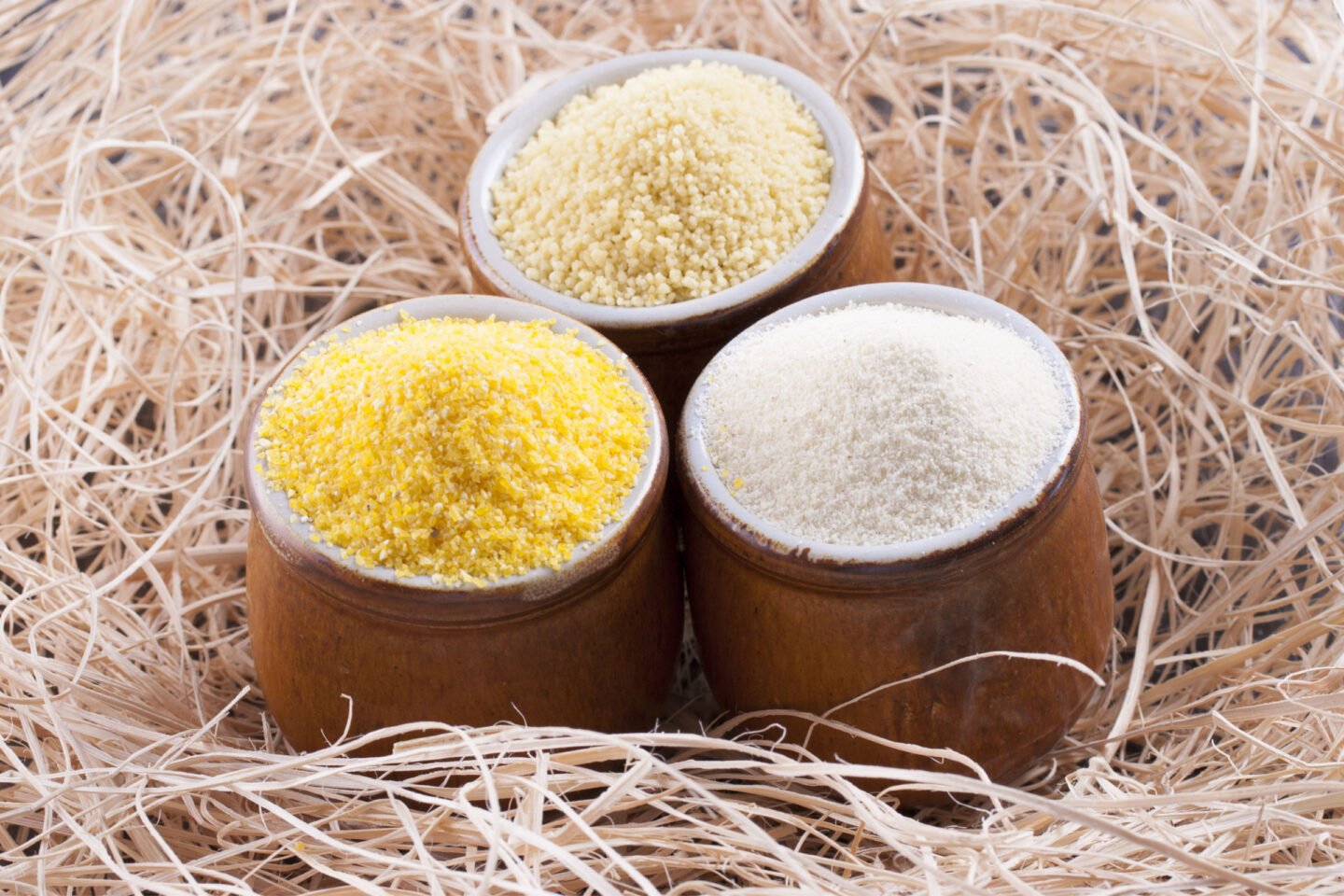 Despite the differences, it's still easy to mistake one for the other. Read on to learn everything about the differences and similarities between farina, couscous, and cornmeal, and find simple recipes for each.
Table of Contents
1. Farina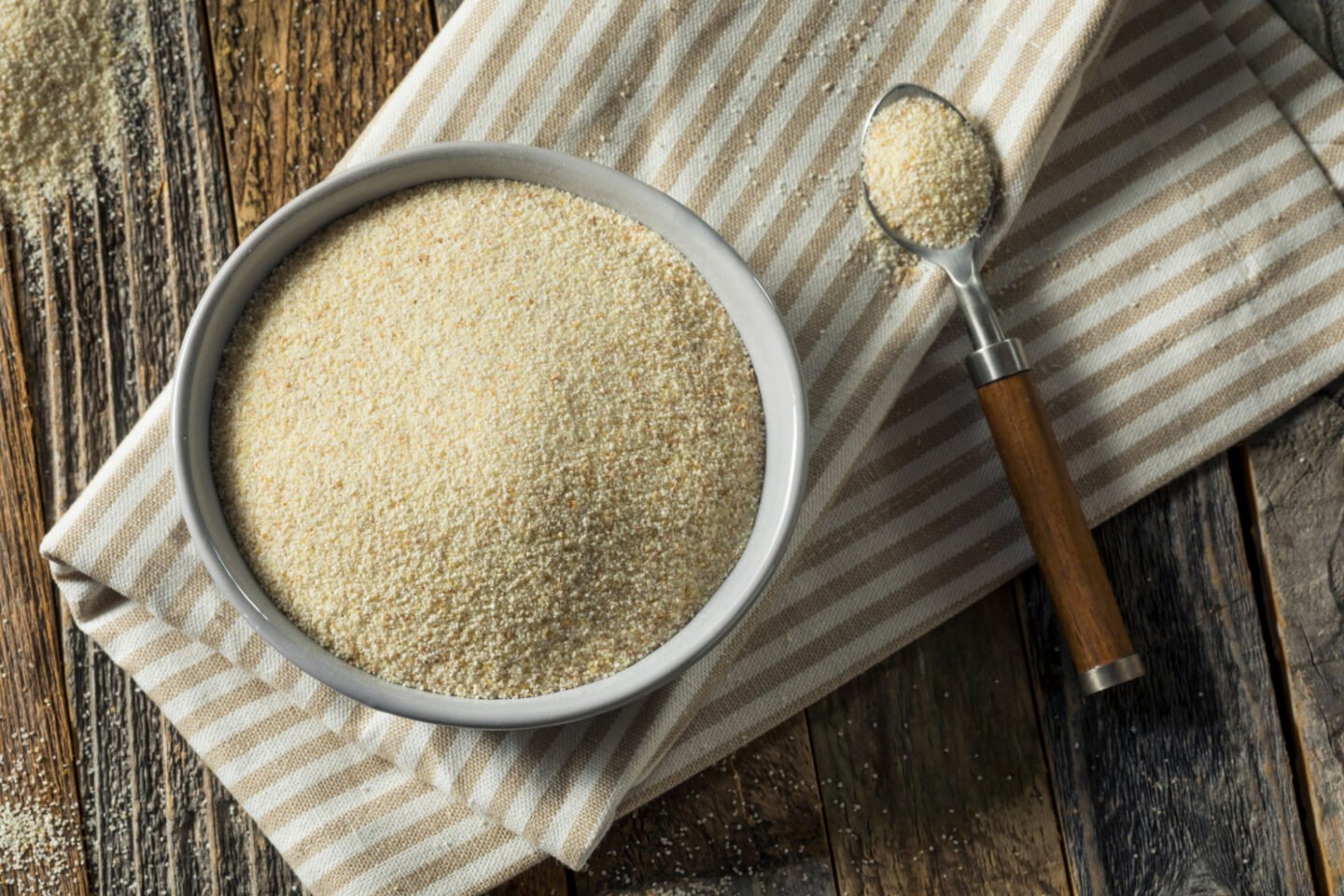 What is it?
Farina is a type of milled wheat that is high in carbohydrates, making it an excellent powerhouse breakfast option. Wheat is milled and then sifted to separate the germ and endosperm; it is these parts that get used for farina.
Cream of wheat is very similar to farina as it is made from the same part of the wheat. However, cream of wheat gets finely ground, so it has a much smoother texture.
Farina is an excellent option for vegans, vegetarians, or those needing more iron in their diet. It contains gluten, so it is not suitable for coeliacs or those seeking a gluten-free diet.
Check out our video about making farina breakfast
Uses
Farina has a mild taste and is an excellent option for breakfast, cooked like oats. Adding extras like brown sugar, cinnamon, flowers, butter, fruit, or honey transforms a bland dish into a perfect meal to start the day.
It is also useful to stop the dough from sticking to the bench. Scatter a small amount on the counter before kneading.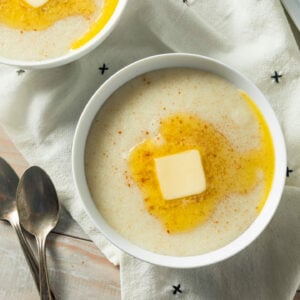 Farina Breakfast Cups
This recipe makes delicious puddings that can be made ahead of time for those busy mornings. They're perfect for eating at home, on the way to work, at the office or for a school snack that's full of energy.
Ingredients
1 ½

cups

whole milk

¼

cup

farina

2

tbsp

sugar

a pinch of salt

2

eggs

beaten

½

tsp

cinnamon

1

tsp

vanilla
Instructions
Add milk to a small saucepan and whisk in farina, sugar, and salt. Bring to boil then reduce to simmer and cook for 5 minutes, stirring constantly.

Remove from heat and stir in eggs, cinnamon, and vanilla.

Add to small cups (preferably with lids) and top with some chopped up fruit of your choice. Cover and refrigerate overnight.
Related reading: What can I use as a substitute for farro?
2. Couscous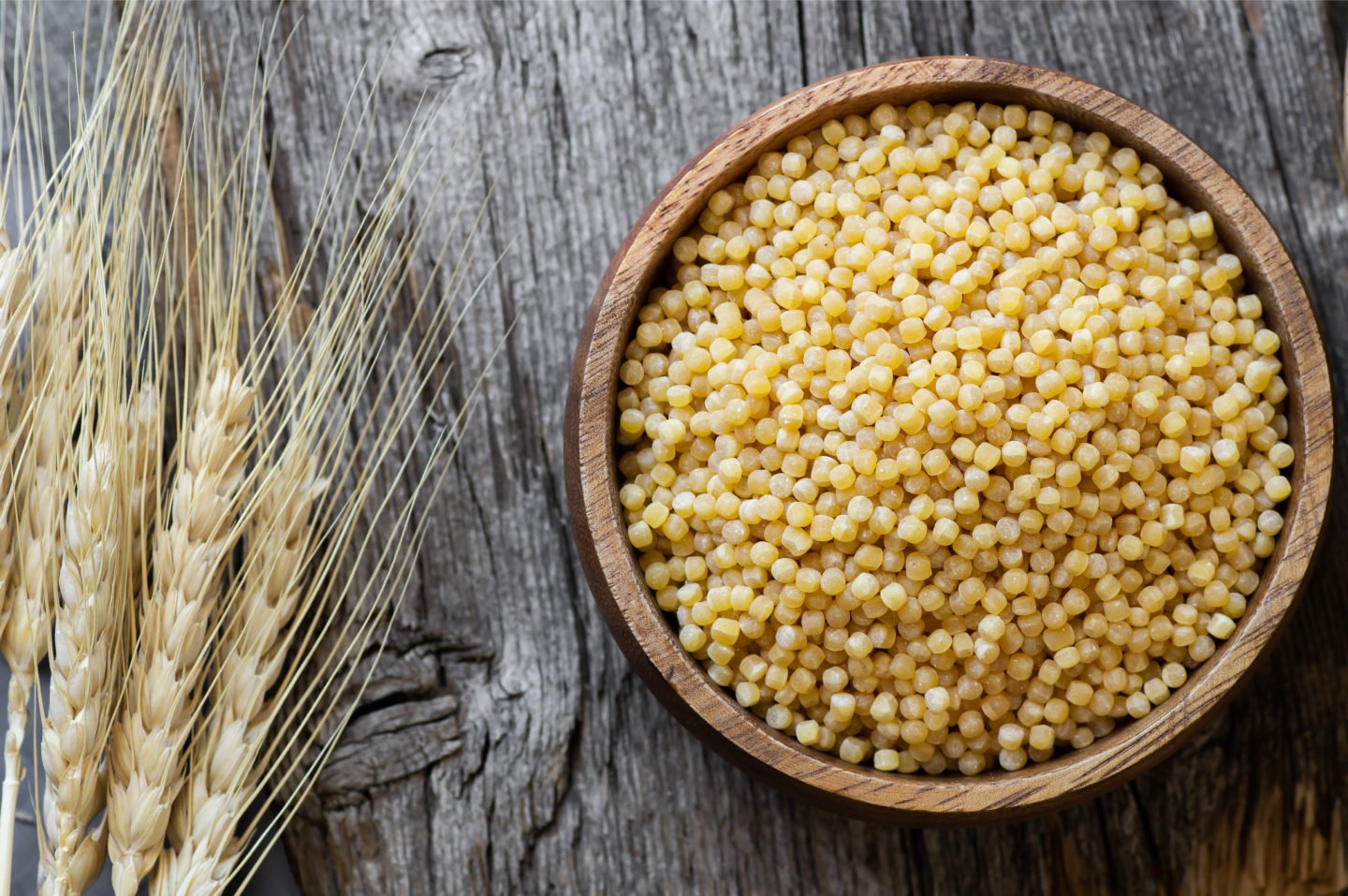 What is it?
Couscous is a pasta made from steamed semolina and wheat flour. It is traditionally used in savory dishes. Its texture resembles that of grits although it cooks very fast.
Uses
Couscous looks a lot like rice, but it has a very mild, slightly nutty flavor, making it perfect for combining with stock, vegetables, seafood, and meats. It's also excellent for salads or stuffed into capsicums.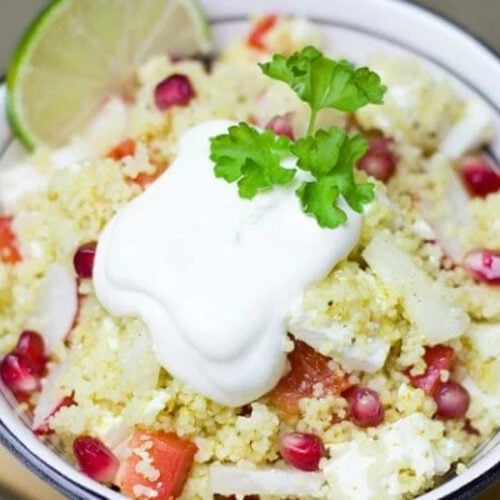 Couscous Salad
Couscous is a light, flavorful salad, perfect as a side dish for dinner or a nutritious lunch at home or at the office.
Ingredients
1 ¼

cups

couscous

¼

cup

fresh parsley or cilantro

chopped

½

cup

pomegranate seeds

1

cup

watermelon

diced

1

cup

feta pieces

4

green onions

sliced

2

cups

chicken stock

1

tsp

garlic

crushed

4

tbsp

lemon juice

1

tsp

Moroccan spice

2

tbsp

olive oil
Instructions
Heat a pot on medium-high until hot then and add a splash of olive oil and the garlic. Cook for 1 minute then add lemon juice and chicken stock.

Bring the stock to a boil then stir in the couscous and Moroccan spice. Add the lid and remove from heat. Allow the pot to sit for 8 minutes without removing the lid.

Remove the lid and add the parsley then stir with a fork so that the couscous doesn't clump together.

Once cooled, mix in the onions, pomegranates, watermelon, feta, and olive oil.

Serve with a slice of lime, parsley and sour cream.
3. Cornmeal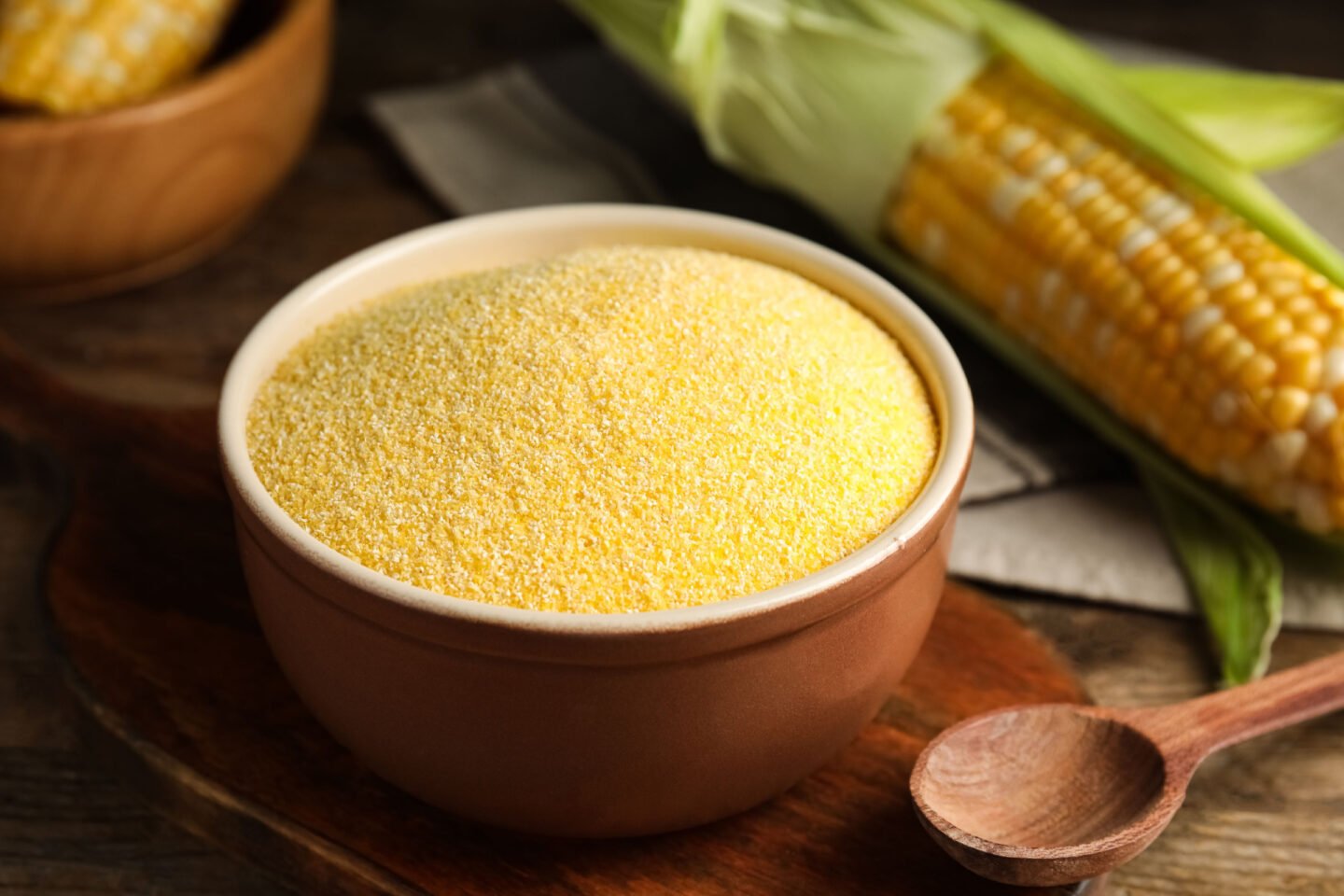 What is it?
If you take dried maize and grind it, you'll get cornmeal which is a staple ingredient in many kitchens around the world. The size of cornmeal can range from very coarse down to very fine - the latter is known as corn flour in the U.S.
Cornmeal contains no gluten, so it's a good option for those wanting to avoid foods containing gluten. This ingredient also includes a good dose of fiber, iron, and phosphorous.
Uses
When baking, cornmeal is an excellent substitute for traditional wheat flour. You'll find that cornmeal produces a more crunchy texture, so it is especially useful when making cookies. Cornmeal can also be used for making bread, tortillas, or as a breakfast substitute for oats.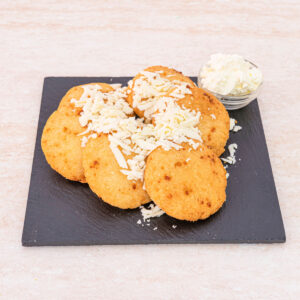 Savory Cornmeal Fritters
These fritters are tasty savory snacks—a good alternative if you're looking to reduce your sugar intake. You can dial the paprika up or down depending on your preference for heat in food.
Ingredients
1

cup

corn flour

1

egg

1

tbsp

butter

¼

tsp

salt

½

cup

warm water

1

tsp

paprika

1

tsp

turmeric

1

tbsp

dried chives

½

cup

crumbled feta

1 ½

cups

vegetable oil
Instructions
In a large bowl mix corn flour, egg and butter using a wooden spoon.

Whisk salt into the warm water and then combine with corn flour.

Mix in paprika, turmeric, and feta with a spoon.

Pour oil into frying pan and heat on medium-high until hot. Reduce heat to medium and add scoops of the mixture to the oil. Cook until golden and crispy.