If you love coffee but hate the coffee jitters, then decaf will be your new best friend. Dunkin' lovers are probably curious if Dunkin' has a decaf iced coffee.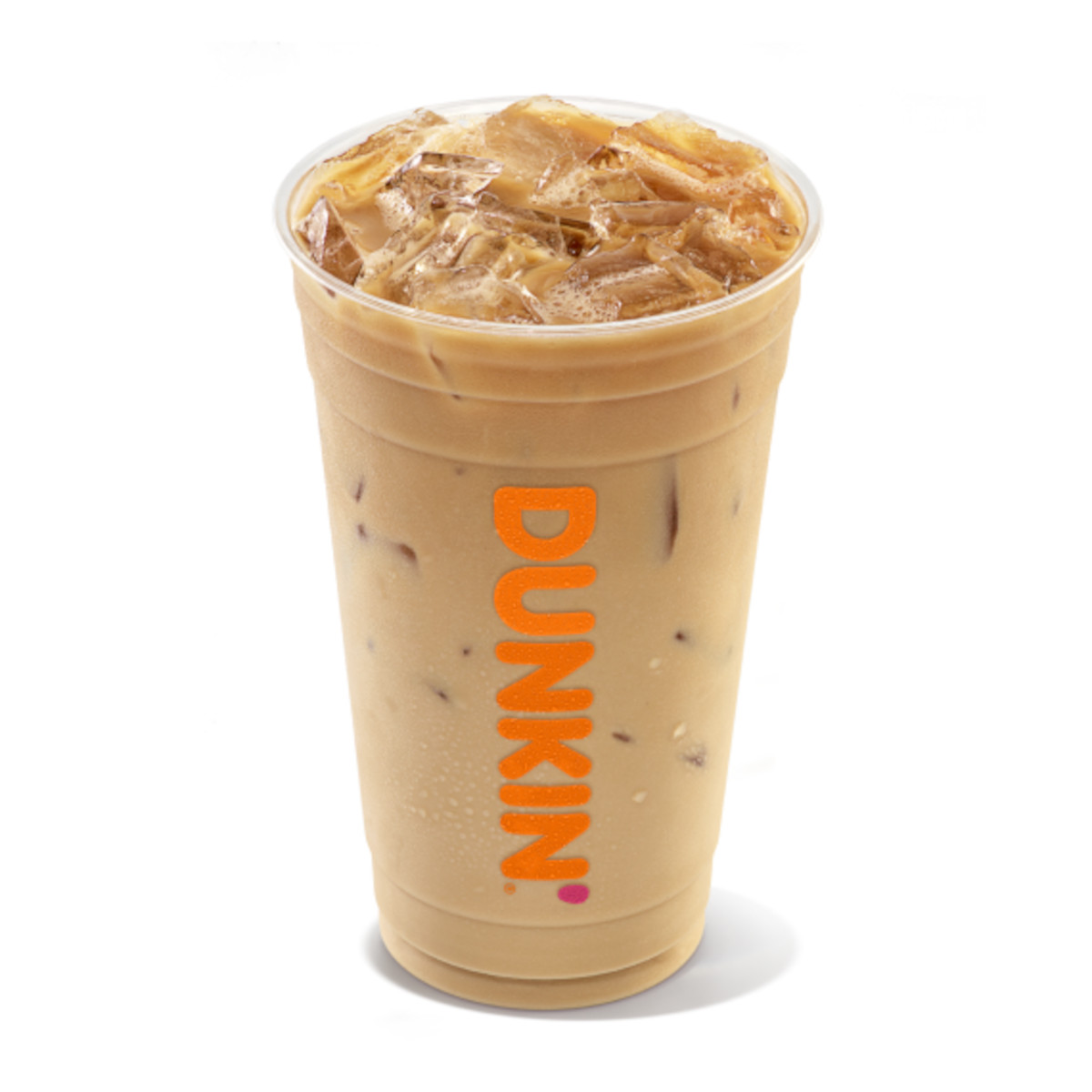 Dunkin' does offer a decaf iced coffee. It still has some caffeine, but only 2 to 4 milligrams. Decaf will taste slightly different, but it's still a great alternative to caffeinated coffee.
This article will give you the nitty gritty details about Dunkin's decaf iced coffee. You will know your options and exactly what you're getting when you order Dunkin's decaf iced coffee.
Table of Contents
What Types of Decaf Iced Coffee Can You Get at Dunkin'?
Now you know you can get a plain decaf iced coffee from Dunkin'. But what about flavored decaf or a latte?
Dunkin' offers three flavored iced decaf coffee options. The flavors available are:
If you are more of an iced latte person, Dunkin' has your back. You can also get a decaf iced latte at Dunkin'.
Cold brew is the one cold coffee drink you can't get in decaf. But if it's a flavored iced coffee or iced latte you're craving, Dunkin' has various decaf-friendly options.
How Much Caffeine is in a Dunkin' Decaf Iced Coffee?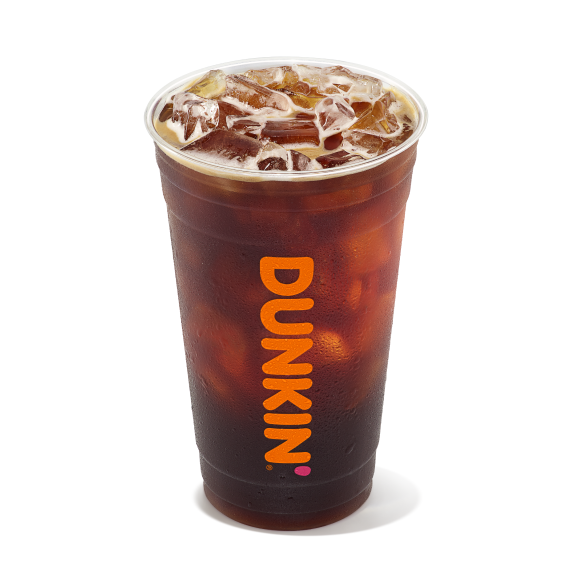 Many people assume that decaf coffee has no caffeine in it, but this is not true.
Decaf coffee will still have some caffeine, but it is significantly less than caffeinated coffee.
The average cup of decaf iced coffee has anywhere from 2 to 4 milligrams of caffeine.
This amount is so small that it's unlikely to affect you. But individuals particularly sensitive to caffeine should be aware that decaf is not caffeine free.
Does Decaf Taste the Same as Caffeinated Iced Coffee at Dunkin'?
A common complaint about decaf coffee is that it tastes weaker than regular coffee.
Science has discovered that removing the caffeine slightly alters the flavor profile of coffee. This is due to how the coffee beans have to be processed along with the use of solvents to pull out the caffeine.
Despite what the science says, Dunkin' claims its decaf tastes the same as its caffeinated coffee. It describes its classic decaf iced coffee as a nutty medium roast with hints of chocolate.
Ultimately, you will have to do a personal taste test because only you can decide if you like the flavor of an iced decaf coffee.
Because Dunkin' has multiple decaf iced flavors and drink options, it's worth trying a few. You may dislike one flavor but enjoy a different flavor of their decaf.
Does Dunkin' Decaf Iced Coffee Have Fewer Calories than Caffeinated Coffee?
Ordering a decaf iced coffee will make no difference in the calorie department.
Dunkin's regular black coffee and decaf iced black coffee will have around five calories per serving.
A decaf iced latte and a regular latte from Dunkin' will have around 120 calories. This is due to the milk that comes with the latte.
The added sugar or cream affects the number of calories in your coffee more. Without those add-ins, a decaf iced coffee will be a calorie-friendly drink.
Who Should Order a Decaf Iced Coffee from Dunkin'?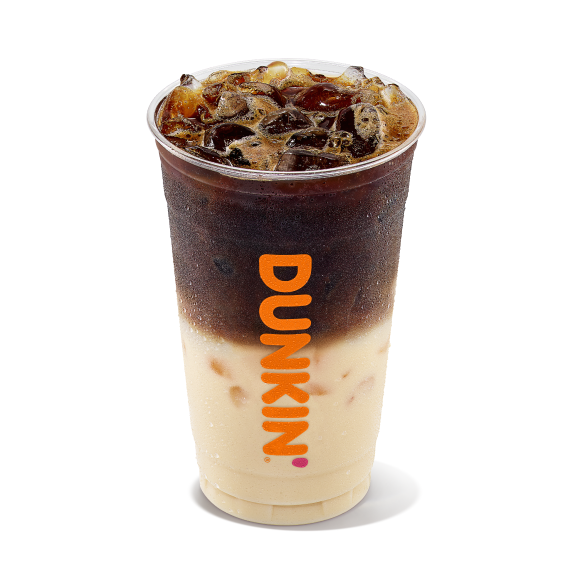 Several groups of people would benefit from ordering a decaf iced coffee from Dunkin'.
One of the main groups that should avoid regular coffee from Dunkin' is caffeine-sensitive individuals. Research shows that we all have unique caffeine metabolisms.
Caffeine-sensitive individuals will get severe anxiety or other negative physical symptoms after consuming caffeine, so decaf is a great solution to still get your coffee fix.
Another group of folks who may want to opt for decaf is individuals with high blood pressure. Studies show that regular caffeine consumption may increase your blood pressure.
So minimizing your caffeine consumption if you struggle with your blood pressure can be helpful.
Why Dunkin' Decaf Iced Coffee Is the Best Afternoon Coffee
You may also want to consider ordering a decaf iced coffee from Dunkin' in the afternoon.
Caffeine has been found to have a half-life between 1.5 to 10 hours, depending on your metabolism. This means that only half of it has been digested within that time frame.
So there's potential for caffeine to still interact within your body upwards of 10 hours after you drink coffee. This matters when it comes to your sleep.
Research also shows that caffeine negatively impacts your sleep quality. So if you consume caffeinated coffee too close to bedtime, you could be sacrificing REM sleep.
Making the switch to iced decaf coffee in the afternoon allows you to still enjoy the coffee taste without adverse effects on your sleep.
Final Thoughts
Dunkin' does have iced decaf coffee available. Dunkin' offers decaf iced coffee in vanilla, caramel, and mocha flavors. You can also find decaf iced lattes at Dunkin'.
Despite its name, decaf iced coffee is not caffeine-free. It will have about 2 to 4 milligrams per serving. But this amount of caffeine will go unnoticed by most people.
Decaf coffee tastes slightly different from regular coffee, but many people enjoy it. And if it's served black, it has the same amount of calories as regular coffee.
People with caffeine sensitivity or high blood pressure may want to consider ordering decaf iced coffee at Dunkin'. Dunkin's decaf iced coffee is also better for afternoon coffee if you want quality sleep.
If you need a decaf iced coffee, there's no better place than Dunkin'. With multiple flavors available, you're sure to find a decaf iced coffee that hits the spot.