Everybody loves barbecue, and it's not a barbecue without BBQ sauce. While you can make BBQ sauce at home, you can easily find it along the condiment aisle in any grocery store. However, you may wonder if it goes bad or how long you can keep it in your kitchen. Well, you're on the right page.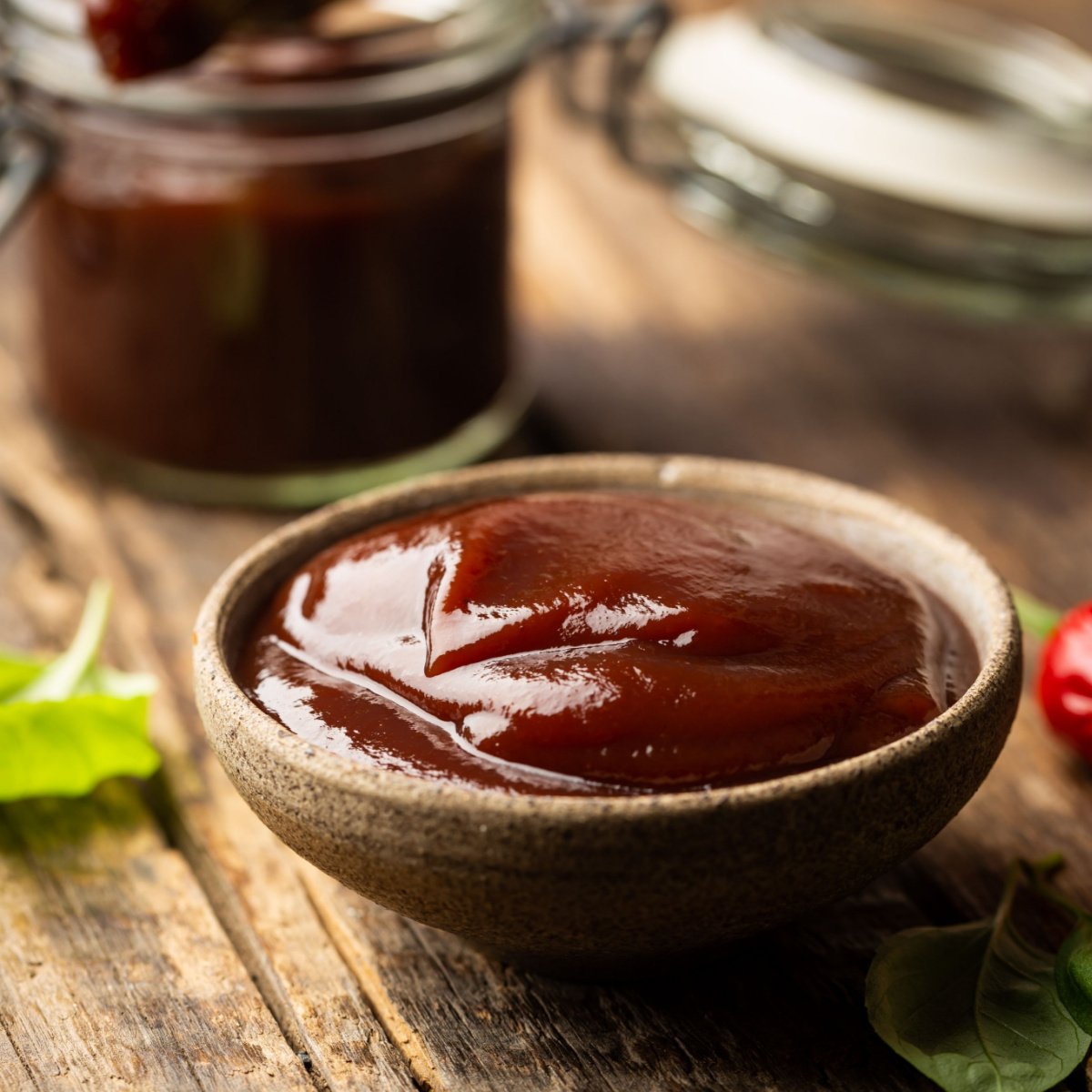 While BBQ sauce has a long shelf life, it goes bad after 6 to 9 months of opening. BBQ sauce usually lasts 1 to 2 years from its manufacturing date when kept unopened. These bottled barbecue sauce products come with an expiration date, but they retain their quality months after their "best-by" or "expiry" dates.
However, before using any, be sure to check if the barbecue sauce you have has not gone bad or has no contaminants such as molds or bacteria. Read on to learn everything you need to know about BBQ sauce shelf life, including how long it lasts at different storage temperatures, how to tell if it has gone bad, and how to effectively extend its shelf life.
Table of Contents
What is BBQ Sauce Made Of?
Before diving into barbecue sauce and its shelf life, it's essential to know what's in it to fully understand why it lasts so long. First, most barbecue sauce recipes include vinegar, lemon juice, and sugar, which act as natural preservatives. Vinegar and lemon juice have antibacterial effects, which help prevent mold from growing.
Other barbecue sauce ingredients include ketchup, tomato sauce, and tomato paste; spices like dry mustard, paprika, black pepper, and onion powder; and seasonings such as Worcestershire sauce, hot sauce, salt, and liquid smoke. All these ingredients stay suitable for extended periods, which helps barbecue sauce retain its quality.
Does BBQ Sauce Go Bad?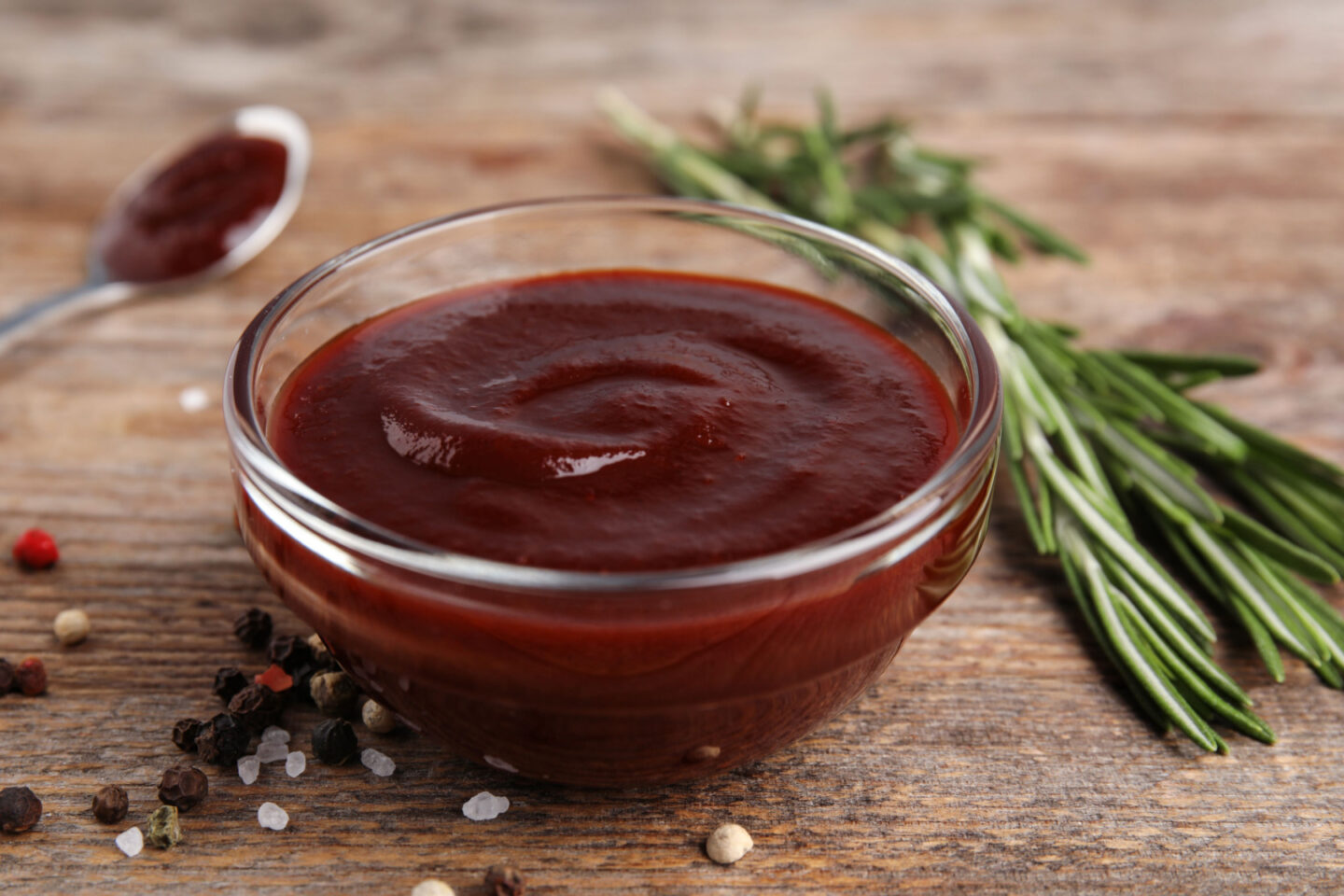 Despite having a long shelf life, BBQ sauce goes bad, especially after opening it. Barbecue sauce lasts 6 to 9 months in the fridge after opening it, given that you always keep it in the refrigerator after use.
Once opened, the ingredients in the barbecue sauce will start to oxidize, especially the tomato sauce or paste. This is why you should store barbecue sauce in the fridge, as it slows down the oxidation process and prevents the growth of microorganisms that cause spoilage.
How Long Does BBQ Sauce Last in the Fridge?
An opened bottle of BBQ sauce lasts 6 to 9 months in the fridge. Refrigeration is a way to keep barbecue sauce fresh because it stops most of the bacteria that make the sauce go bad from growing and stops the oxidation that makes the sauce lose its flavor and turn sour.
However, you don't need to refrigerate unopened BBQ sauce as long as the packaging is intact. Also, when refrigerating barbecue sauce, ensure that the cap or lid is always on to prevent mold from getting in the bottle.
How Long Does BBQ Sauce Last in the Pantry?
Unopened barbecue sauce lasts 1 to 2 years in the pantry but only lasts about a month once opened. Room temperature encourages oxidation, turning the sauce sour and promoting bacterial growth.
It's also important to note that letting the bottle stay at room temperature for a long time before bringing it to the fridge affects its shelf life, so be sure to get it back to the refrigerator after using it to prolong its shelf life.
How Long Does Homemade BBQ Sauce Last?
Yes, you can make homemade BBQ sauce and store it in the fridge for up to two weeks. When stored in the pantry, homemade barbecue sauce lasts only up to a week.
When making barbecue sauce at home, you must use ingredients that are in their optimal state of quality to ensure that your sauce will last longer.
How To Tell If BBQ Sauce Has Gone Bad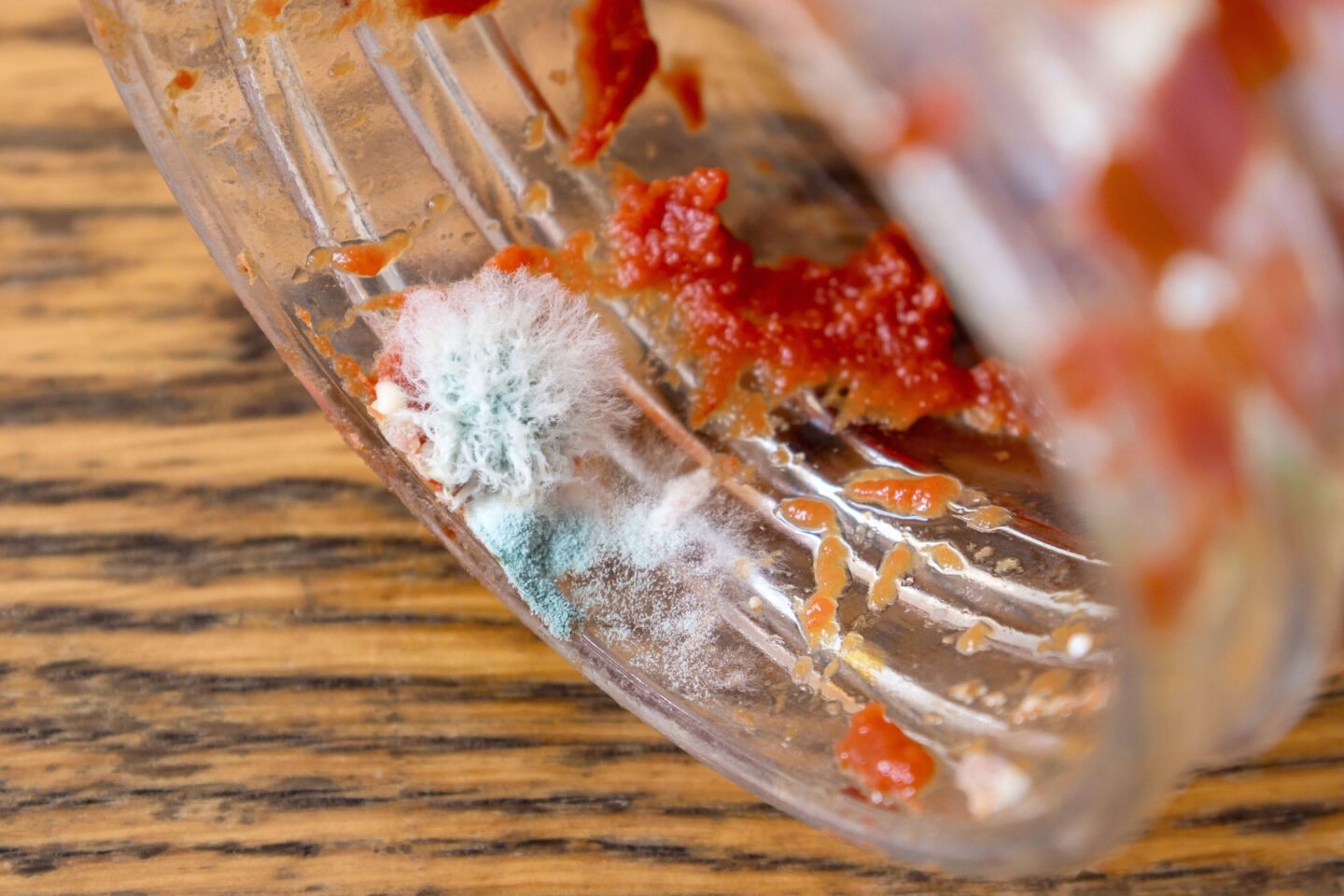 Presence of Mold
Whenever you doubt whether a barbecue sauce is still good or has gone bad, the first thing to do is inspect the bottle or container and look for any mold. The mold indicates microbial growth in the barbecue sauce that could cause digestive problems.
Molds appear as white, green, yellow, gray, or even black spots. Once you see these, you have to throw the bottle out.
Color Change
Barbecue sauce appears dark brown with a reddish tinge from the tomato paste or ketchup. It changes color when stored for extended periods, significantly so when exposed to sunlight. A change in color also often goes with a change in taste.
A color change does not mean that the barbecue sauce has gone bad, but if the color change comes with a change in texture, that might indicate that it has started to go bad.
Texture Changes
Store-bought BBQ sauce often has a thick texture. However, it sometimes develops a drastic change, whether it becomes runny or denser. This does not necessarily mean it has gone bad, but it is not of good quality. You might consider not using it when paired with a color change.
Foul Smell
Even without mold or changes in color and texture, you should not use BBQ sauce with a foul smell. Since BBQ sauce often contains vinegar, it will start to ferment once you leave it in the pantry for a long time. You may also start seeing bubbles and expect a very sour taste.
Off Taste
If you haven't noticed any physical changes in your BBQ sauce, even if it has been in your fridge or pantry for a long time, you should always taste it before using it over any meat.
Barbecue sauce has a savory and tangy taste without an overpowering sourness. But oxidation or fermentation can make the meat taste very sour, which could ruin it.
How To Extend BBQ Sauce Shelf Life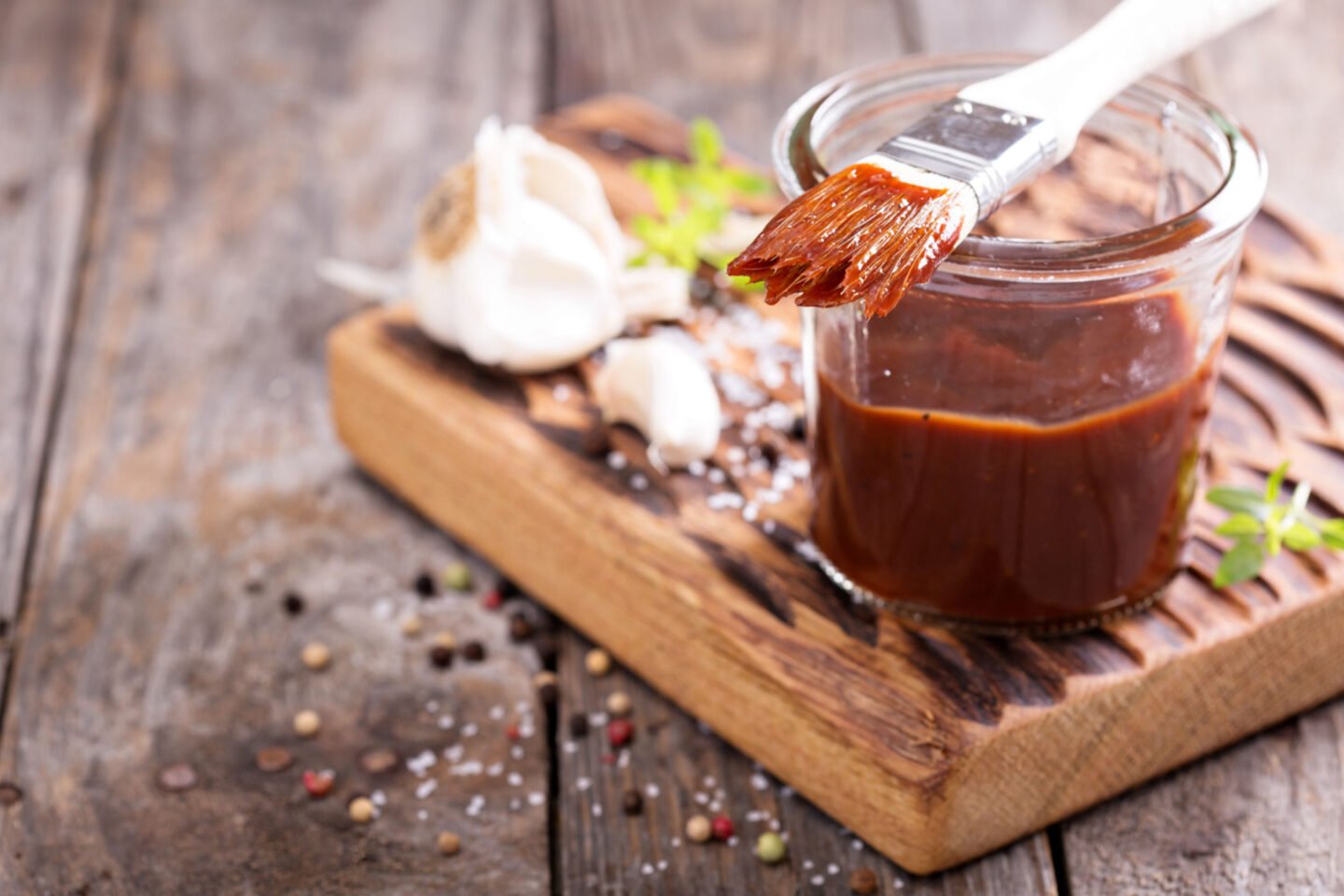 Refrigerate It
The best way to extend the shelf life of opened barbecue sauce is to refrigerate it. Refrigeration prevents bacterial growth and delays the oxidation process in your barbecue sauce.
An opened bottle or package of BBQ sauce should remain in the fridge most of the time, and you should place it back in the refrigerator immediately after use.
Keep the Bottle Closed
Another key is to keep the bottle of sauce or container closed. Leaving it open gives way for bacteria and mold to grow, as well as exposing the sauce to more oxidation.
Can You Eat Spoiled BBQ Sauce?
No, you should not eat spoiled BBQ sauce. While you can consume sauce from an unopened bottle months after its "best-by" date or expired BBQ sauce, you should make sure that it is free from molds or other signs of spoilage.
Consuming expired sauce or spoiled sauce puts you at risk for food poisoning.
Recipe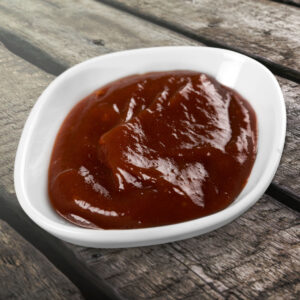 How to Make Homemade BBQ Sauce
Making your own barbecue sauce is easy, and you probably already have all the ingredients you need at home. You can change the BBQ sauce to make it taste better by adding spices or anything else. Here's a simple recipe you can follow.
Ingredients
1

cup

ketchup

You can also use tomato paste or tomato sauce when in a pinch.

⅛

cup

sugar

Preferably brown sugar, but high fructose corn syrup will do.

2

Tbsp

Worcestershire sauce or soy sauce

1

Tbsp

vinegar

Preferably apple cider vinegar

½

Tbsp

lemon juice

½

Tbsp

hot sauce

if you don't have hot sauce, chili peppers will do

½

tsp

black pepper

½

tsp

paprika

¼

tsp

dry mustard

¼

tsp

onion powder

garlic powder and chili peppers

optional
Instructions
If you're not in a hurry, you can cook the sauce for better results. Mix all the ingredients thoroughly in a pan and apply low heat until the excess liquid reduces.

Brush the homemade sauce over any meat you wish to grill or use it as a dipping sauce after grilling.
Nutrition
Calories:
24
kcal
Carbohydrates:
6
g
Protein:
0.2
g
Fat:
0.04
g
Saturated Fat:
0.003
g
Polyunsaturated Fat:
0.01
g
Monounsaturated Fat:
0.01
g
Sodium:
174
mg
Potassium:
62
mg
Fiber:
0.1
g
Sugar:
5
g
Vitamin A:
84
IU
Vitamin C:
2
mg
Calcium:
5
mg
Iron:
0.2
mg
Related Questions
Do you always need to refrigerate barbecue sauce?
No, an opened bottle of BBQ sauce can stay in the pantry for up to one month. However, storing BBQ sauce in an airtight container in the fridge helps prolong its shelf life.
Can you freeze barbecue sauce?
Yes, you can freeze the barbecue sauce. Freezing is helpful, especially when making homemade barbecue sauce. Place the sauce in an airtight container and store it in the freezer for up to three months.