If you're like me, who hoards cookies like Oreos every time I go grocery shopping, you might also wonder how long they last, if they ever expire, and if it's safe to consume Oreos past their best before date. Well, you're on the right page.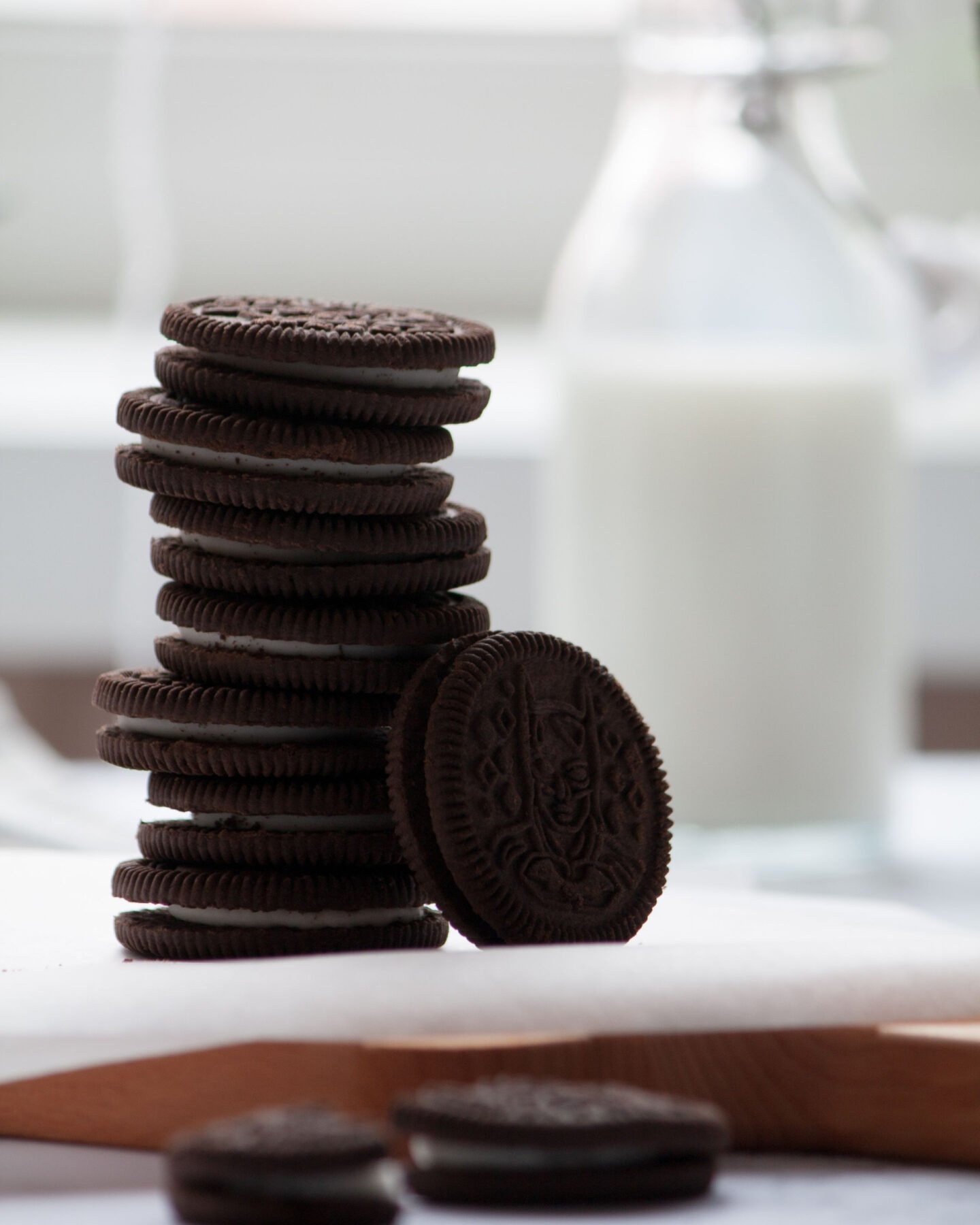 Oreos do not expire; instead, they come with a manufacturer's "best before" date that suggests how long the cookies will retain their quality. This means you can still eat Oreos past their "best before" date, given that they don't show any signs of spoilage. However, note that you can only eat Oreos for less than a month past their "best before" date.
Read on to learn everything you need to know about Oreo storage: how long they last in different storage temperatures, how to extend their shelf life, and tips on how to tell if an Oreo cookie has gone bad.
Table of Contents
What Are Oreos?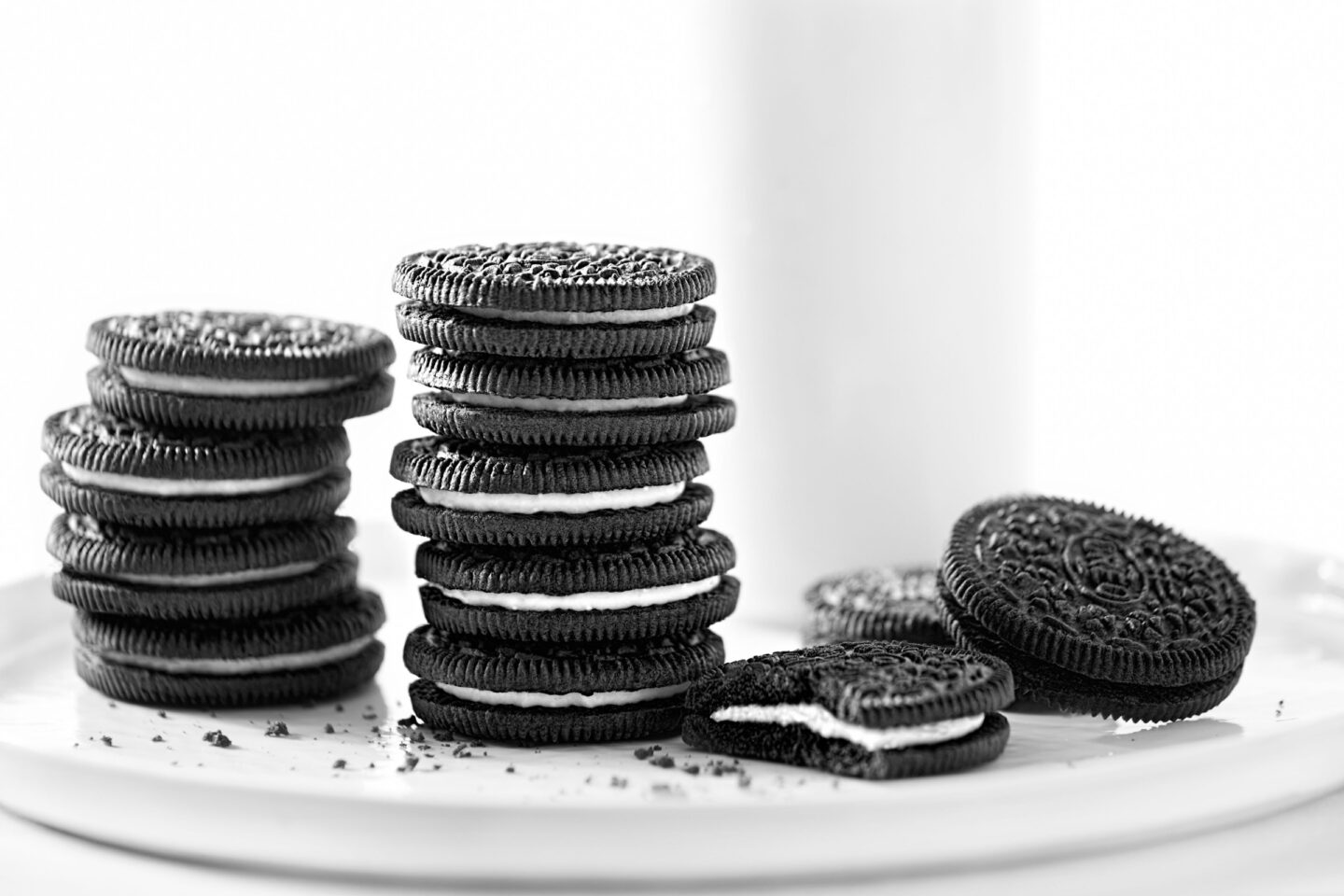 The term "Oreo" refers to a sandwich cookie under the brand of the same name that was popularized in the early 1900s. These cookies consist of two chocolate-flavored wafers and a sweet, cream-based filling that tastes best with milk. Because of their addictive flavor, Oreos have become the most well-known cookie, being known in more than 100 countries.
Since its launch, Oreo has released a total of 13 Oreo flavors: Brookie-O Brownie, Toffee Crunch, Chocolate Hazelnut, Java Chip, Mint, Birthday Cake, Chocolate Crème, Dark Chocolate Sandwich, Chocolate Peanut Butter Pie, Chocolate Peanut Butter Sandwich, Caramel Coconut, Lemon Oreos or Golden Oreos, and Chocolate Covered Oreos. Other special edition Oreos include Gaga Oreo and Pokemon Oreo, which offer rare designs like the Mew Oreo.
Do Oreos Expire?
The technical answer is no. Oreos don't have an expiration date but rather a "best before" date given by the manufacturers. Now you might ask the difference between the two, and here's a quick answer: Food expiration dates are given for food with certain ingredients that only last a specific time, while a "best by" or "best before" date tells how long the food retains the best of its quality.
Do Oreos Go Bad?
Once opened, Oreos certainly go bad after some time, especially when stored in unfavorable temperatures. Since Oreos contain flour, oil, soy lecithin, sugar, and chocolate, they tend to go bad when exposed to humidity or heat.
How Long Do Oreos Last?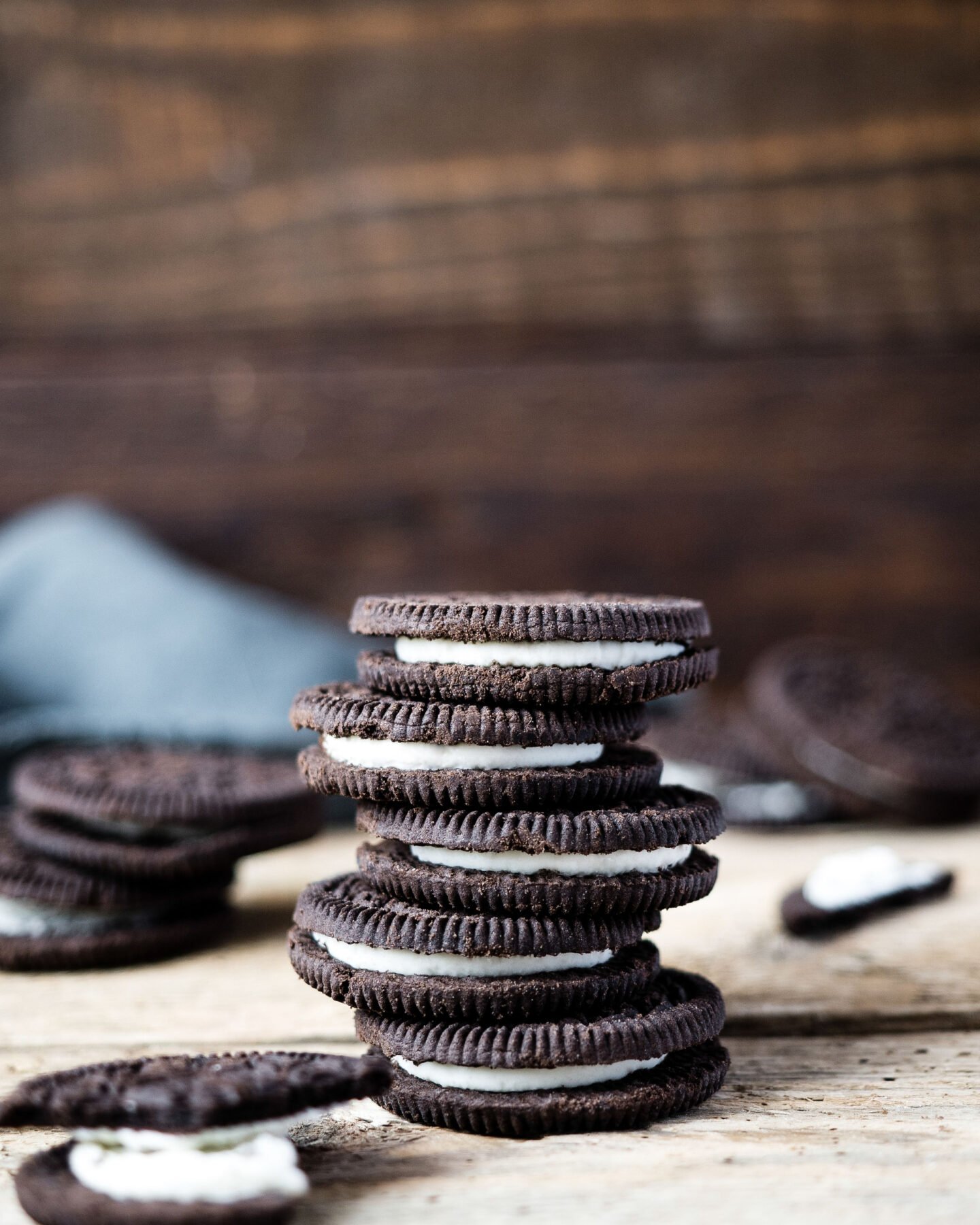 Oreos come with a "best before" date, usually 9 to 12 months after their manufacturing date. However, unopened cookies last up to a month past the best-before date, given that the packaging remains intact and the cookies show no signs of spoilage.
Opened cookies last up to 3 weeks when stored in an airtight container in a cool, dry place. A container that keeps out air keeps the cookies from getting soft and from being contaminated by germs that could make you sick.
Can You Refrigerate Oreos?
You can refrigerate Oreo cookies like other homemade cookies and biscuits, although you don't have to. Storing Oreos in the fridge makes them mushy and soft since you're introducing moisture to them.
Even though putting Oreos in the fridge makes them last up to two months longer without changing the way they taste, you will notice that they are easy to break apart.
Can You Freeze Oreos?
You can always freeze opened Oreos to extend their shelf life to 12 months. Make sure to keep Oreos in an airtight container when you freeze them so that they don't lose their taste.
However, you should expect the cookies to lose their crunch the longer you keep them frozen.
Top 3 Ways To Tell If Oreos Have Gone Bad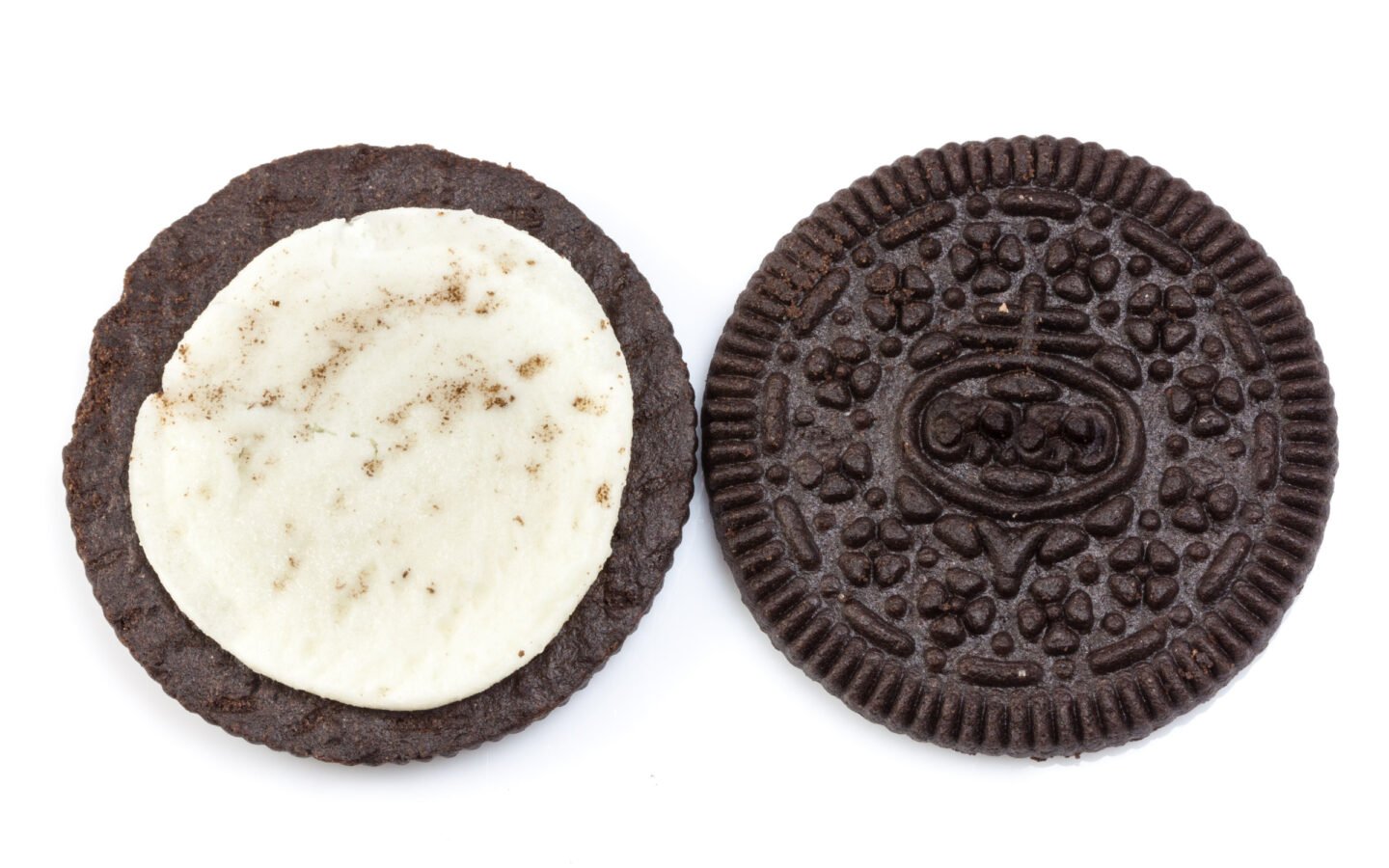 Moldy
Commercially packaged cookies should be free from mold as it could mean the batch contains microbes. Molds appear as green, white, or gray growth on the surface, especially near where the sandwich and filling meet. Once you notice any growth, that's an indication that you have spoiled cookies.
Stale Cookies
The loss of taste also indicates that Oreos have gone bad. Having stale Oreo usually happens when you leave the pack open for a few days or when you have old cookies. The loss of taste usually comes with a change in texture; spoiled cookies often lose their crunch and feel airy and soft.
Off Smell
Spoiled Oreos or old Oreos smell off; you can almost smell the oil in the cookies going rancid, like a faint smell of rancid oil.
Can You Eat Expired Oreos?
As mentioned, there's no such thing as expired cookies, but you can still eat Oreos past their "best before" date, so long as they are kept in an airtight container and remain fresh, without any signs of mold that can lead to food poisoning.
What To Do With Leftover Oreos?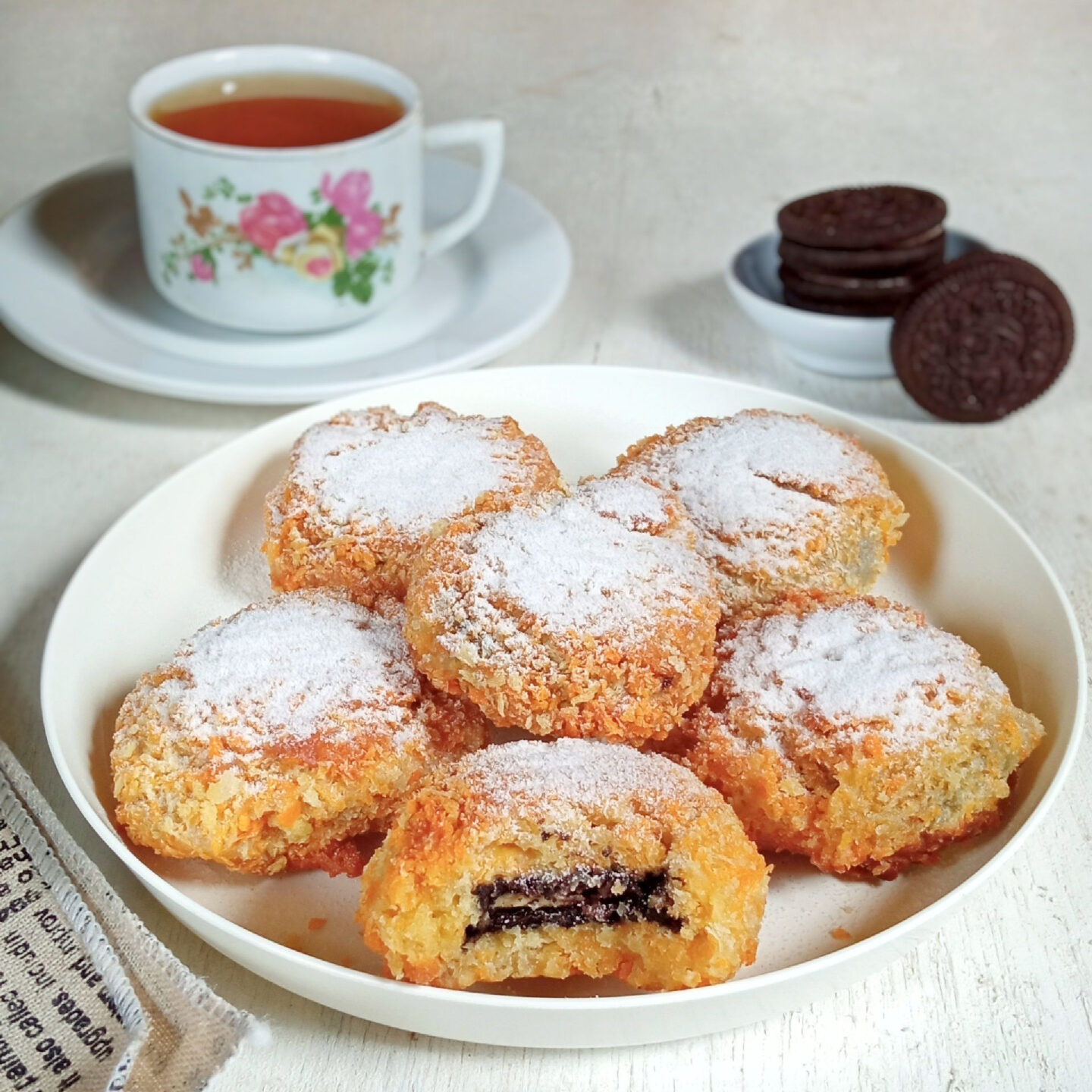 If you open a box of Oreos and do not want to risk them going bad, here are a few tips on what to do with them.
Make Oreo balls. These Oreo balls are soft, like cookie dough, and taste like a cake pop.
Make deep-fried Oreos. You only need to dip the Oreo cookies in a batter with milk and deep fry them.
Related Questions
What do moldy Oreos look like?
Moldy Oreos have green, white, or gray growth on the surface of the sandwich. Once you notice this, throwing the batch out is the best way to prevent food poisoning.
Do all sugar cookies expire?
Cookies do not have an expiration date but rather a "best before" date that determines the length of time you can store them without losing quality.
Does Oreo taste better than chocolate chip cookies?
A chocolate chip cookie like Chips Ahoy tastes equally as delicious as Oreos. However, this all boils down to personal preference. You'd love Chips ahoy if you enjoy a variety of tastes in cookies, but you will love Oreos if you want a crunchy treat.