Increased intake of high-calorie sugars and carbohydrates can cause obesity and lead to diabetes and cardiac diseases. So, while flavored coffees add an extra kick to a morning cup of joe, are the added sugar and extra calories worth it?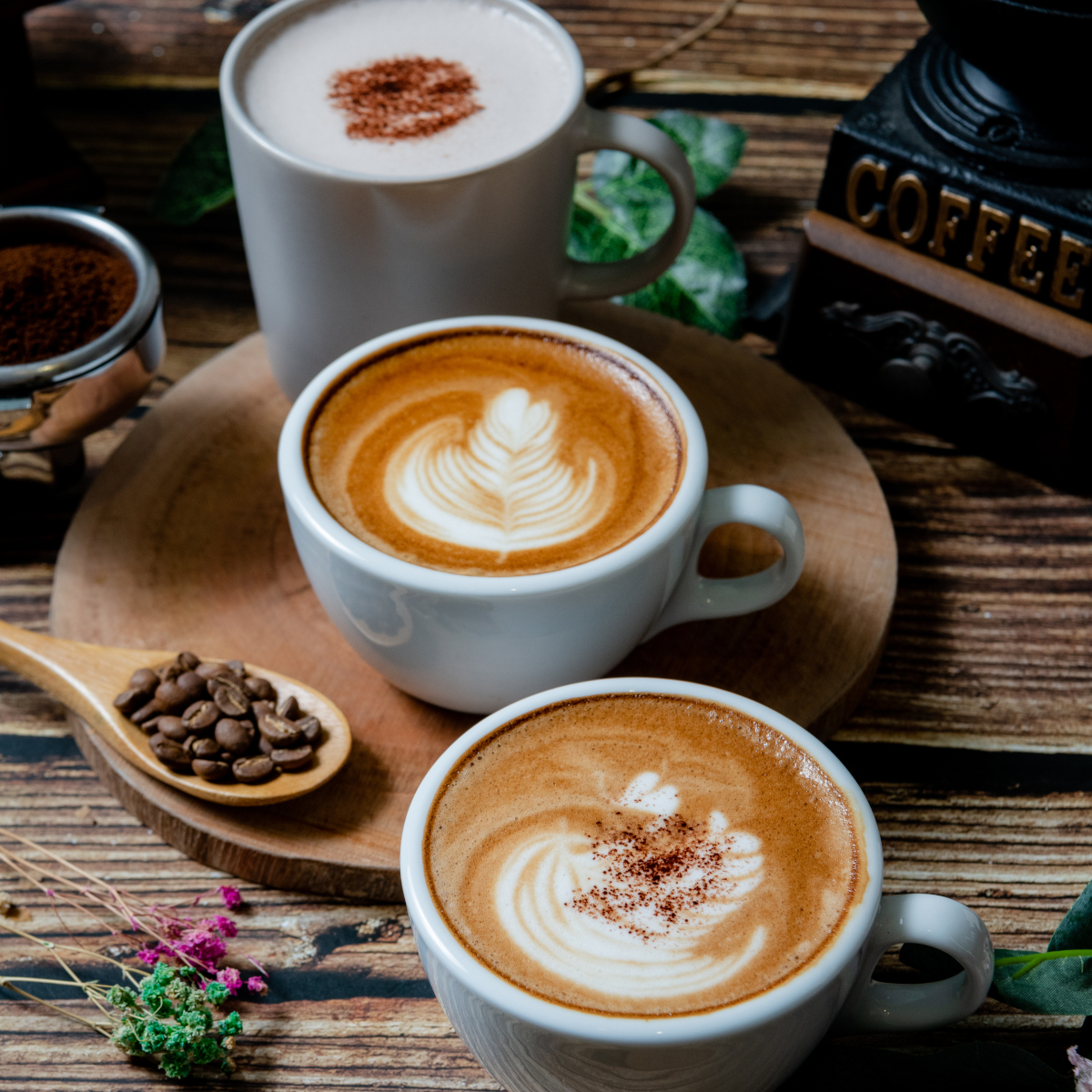 Flavored coffee beans don't have calories, as they're flavored with synthetic or natural flavor oils. However, if you use additional ingredients, like creams and syrups, to flavor your coffee, you'll increase the calories in your cup.
Typically flavored beverages from Starbucks or Dunkin' Donuts are filled with artificial flavorings, syrups, and creams, significantly increasing your daily calorie intake. Luckily, there are several ways you can enjoy your morning coffee and skip all the additional calories.
Table of Contents
Do Flavored Coffees Have Calories?
Flavored coffee isn't calorie-free; the exact amount of calories depends on how you flavor your coffee.
An eight-ounce cup of black coffee has around one to five calories, but adding flavored syrup will increase the calories per cup. Similarly, using flavored creamers will also add more calories.
Flavored coffee beans don't add a lot of calories, but they contain a few harmful additives you should look out for. Here's a more in-depth look at each option, so you can properly regulate your calorie intake:
Flavored Coffee Beans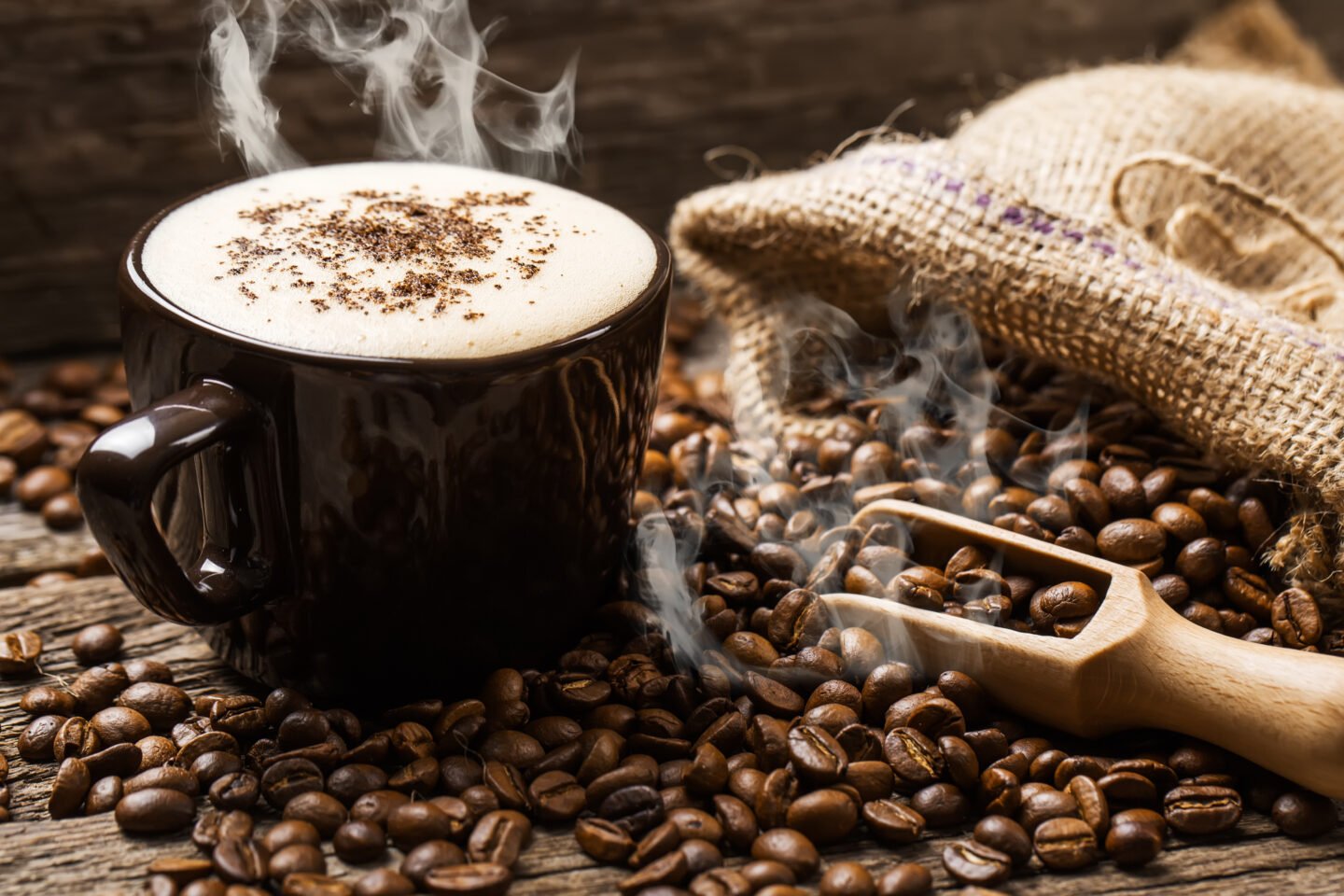 Flavored beans don't have as many added sugars or calories as flavored syrups. However, they have a few other harmful additives that might make you think twice about making the switch.
Although flavors like Caramel Macchiato, Chocolate Raspberry, and Pumpkin Spice sound tempting, the flavoring process includes using propylene glycol.
While this liquid is claimed to be safe in small doses, there are warnings that it can irritate the mucous membranes and skin with prolonged contact.
Flavored Coffee Syrup
Whether it's Coffee Mate or Starbucks' sweet syrup, flavored syrups add an exorbitant amount of sugar and calories to your coffee. Increased sugar intake can lead to several health problems, including heart disease, diabetes, ADD, and obesity-related illnesses.
Coffee syrups are around thirty times sweeter than regular white sugar. In fact, just one ounce of caramel syrup can add 80 calories and 19 grams of sugar to your coffee.
One ounce would be equal to around four pumps, and there are a few Starbucks coffee drinks that contain seven pumps of syrup. This means flavored syrups can add up to 160 calories to a single cup of coffee.
Naturally Flavored Coffee
Naturally flavored coffee beans are the healthiest option. Dark Brazilian beans are naturally sweet with a hint of cocoa, while Ethiopian blends are more fragrant and fruity.
It's also best to choose brands that naturally flavor coffee with ingredients like honey, vanilla beans, and cinnamon. You should be able to find organic coffee beans that aren't flavored using harmful chemicals, like propylene glycol, as well.
Naturally flavored coffees are an excellent way to get a hint of almond, peppermint, or vanilla without artificial sweeteners.
However, if you don't want brewed coffee at home or aren't ready to give up your daily Starbucks coffee, choosing a smaller-sized coffee and opting for something with less flavoring or syrup can help significantly reduce your calorie and sugar intake.
Do Flavored Coffee Pods Have Calories?
Flavored coffee pods and most K-cup pods only contain black coffee and artificial or natural flavoring. While most people consider black coffee calorie-free, it technically has three calories per cup. The flavor in coffee pods doesn't add any fat and usually contains less than one calorie.
However, there are a couple of exceptions to this rule. Brew Over Ice K-cups and Cafe Escapes contain sugar and even a small amount of fat.
The best way to check whether a flavored coffee pod has calories is to compare its nutrition label. If there's no nutrition list or ingredient panel, then it's just plain coffee. But if the brewed coffee is sweet and creamy, it likely contains fat and sugar.
How To Reduce Calories in Coffee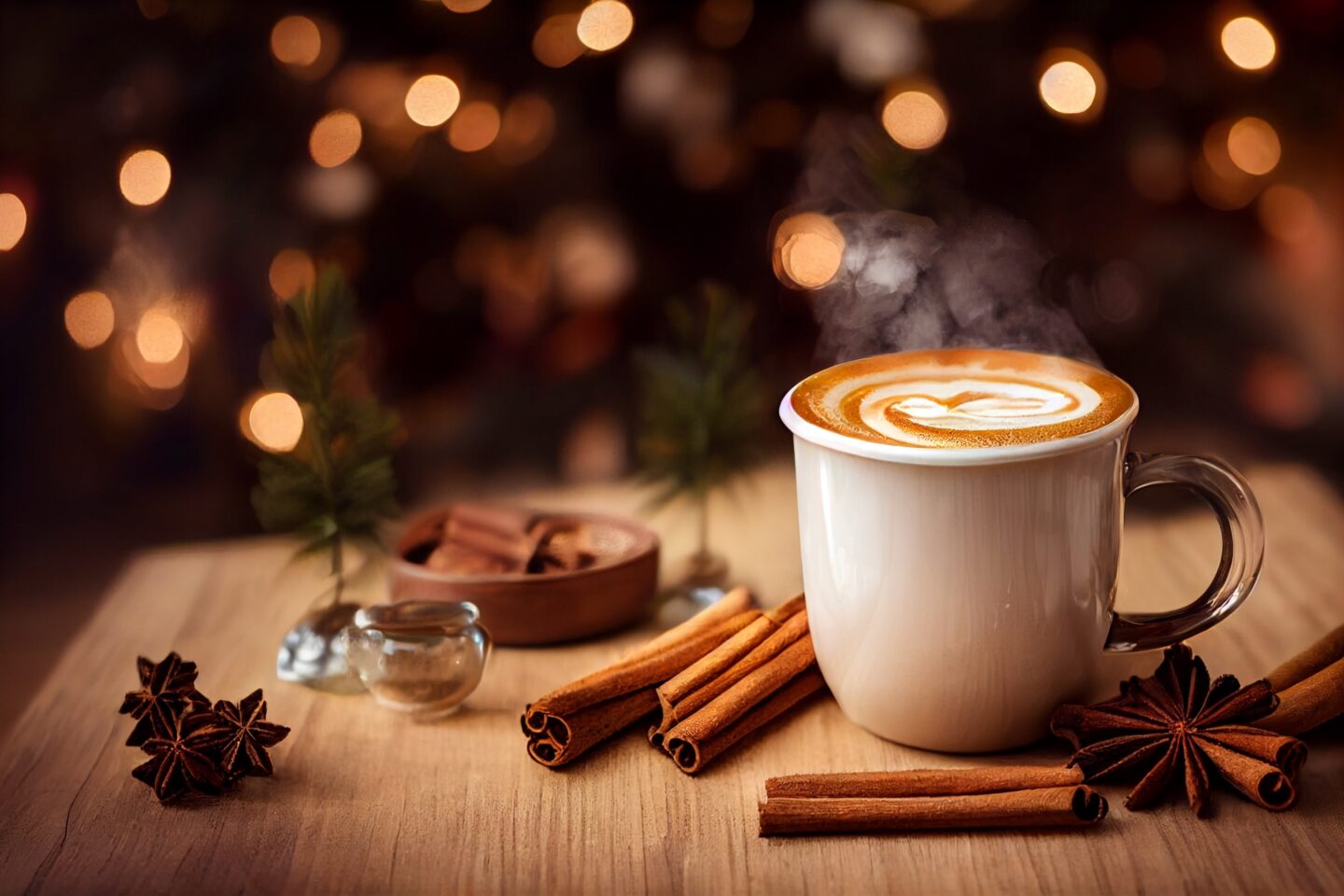 While flavored coffee beans don't contain a lot of calories, things change when you add milk and sugar. Here are a few tips on how you can reduce the calorie and sugar intake from your daily coffee:
1. Drink Mild Coffee That Doesn't Need Any Milk
Do you find coffee too bitter or too strong for your taste, and you always add milk to dilute it? Try drinking a mild and low-acid coffee that doesn't require any milk. It's best to filter coffee from Chiapas, a region known for its flavorful, low-acid beans.
2. Try Different Types of Milk
Most coffee shops offer countless ways to reduce the calories in your coffee, starting with milk. Instead of whole milk, it's better to use a lighter milk variant, like non-fat or half-fat milk.
Most cafes also offer almond, hazelnut, soy, and rice milk as healthy milk alternatives.
3. Substitute or Omit Sugar
If you like your espresso sweet, you don't necessarily need to add sugar. Instead, you can use a sweetener as a sugar substitute.
However, keep in mind that low calories don't automatically mean healthier. For this reason, make sure you use artificial flavors and sweeteners in moderation.
What Is the Healthiest Alternative to Sugar?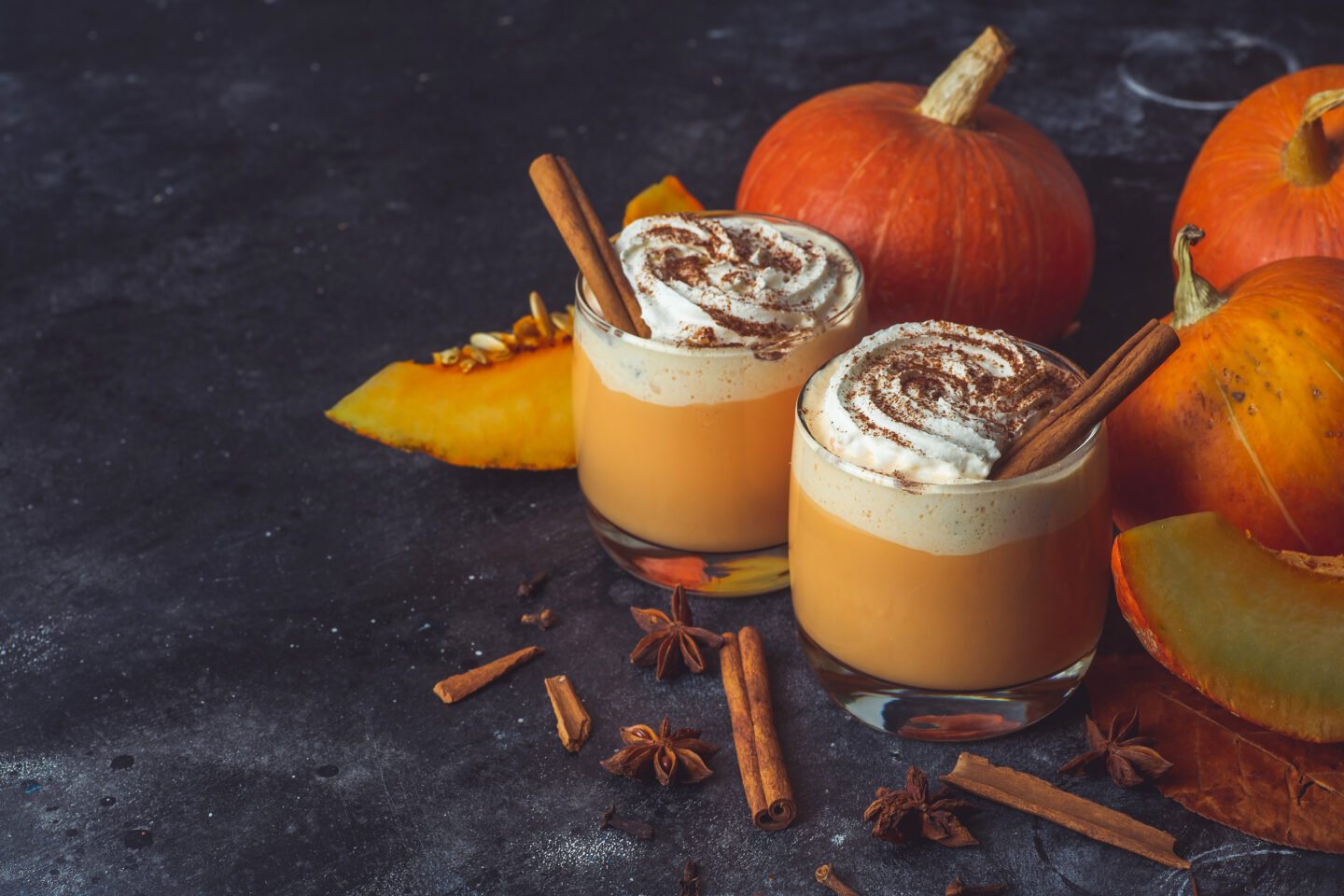 The health benefits of coffee will amount to nothing if you add sugar or flavored syrups to every cup. To ensure you keep all the benefits without sacrificing the sweetness of your coffee drink, take a look at these healthy alternatives to sugar:
1. Honey
Most people think that honey should be added to teas and sugar to coffees, but honey tastes just as delicious. Its countless health benefits make it worth incorporating into your diet, even if you don't add it to your coffee.
2. Stevia
Labeled as a sugar substitute, most people think that stevia is artificial, but it isn't. It's made from stevia plant leaves and usually comes in a powdered form.
Unlike most sugar alternatives, stevia doesn't leave a funky aftertaste. You may not even notice that there's something other than sugar in your coffee.
3. Maple syrup
Along with being the perfect pancake topping, this delicious syrup is a wonderful addition to your coffee as well. The maple flavor beautifully complements your coffee, especially in the colder seasons.
Just make sure you use maple syrup that doesn't contain high fructose corn syrup, or you'll lose its health benefits completely.
4. Unsweetened Cocoa Powder
Unsweetened cocoa powder doesn't have the sugary taste of sweetened cocoa, but it helps cut down calories. Adding a few spoonfuls of unsweetened cocoa will turn your coffee into a cup of lovely chocolatey goodness.
5. Vanilla Extract
A bit of vanilla in your iced coffee, latte, or cold brew will boost flavor and make it a little sweeter. This makes vanilla extract one of the easiest and most accessible alternatives to sugar.
If you'd like to add flavors instead of sweeteners to your coffee, try a dusting of nutmeg, cocoa powder, or cinnamon in your coffee.