There have been too many times when I have ended up with an extra batch of cupcakes. However, the main problem was always their storage. Typically, refrigeration is the first thought for storing any food product. But, should you even refrigerate cupcakes? Is it necessary?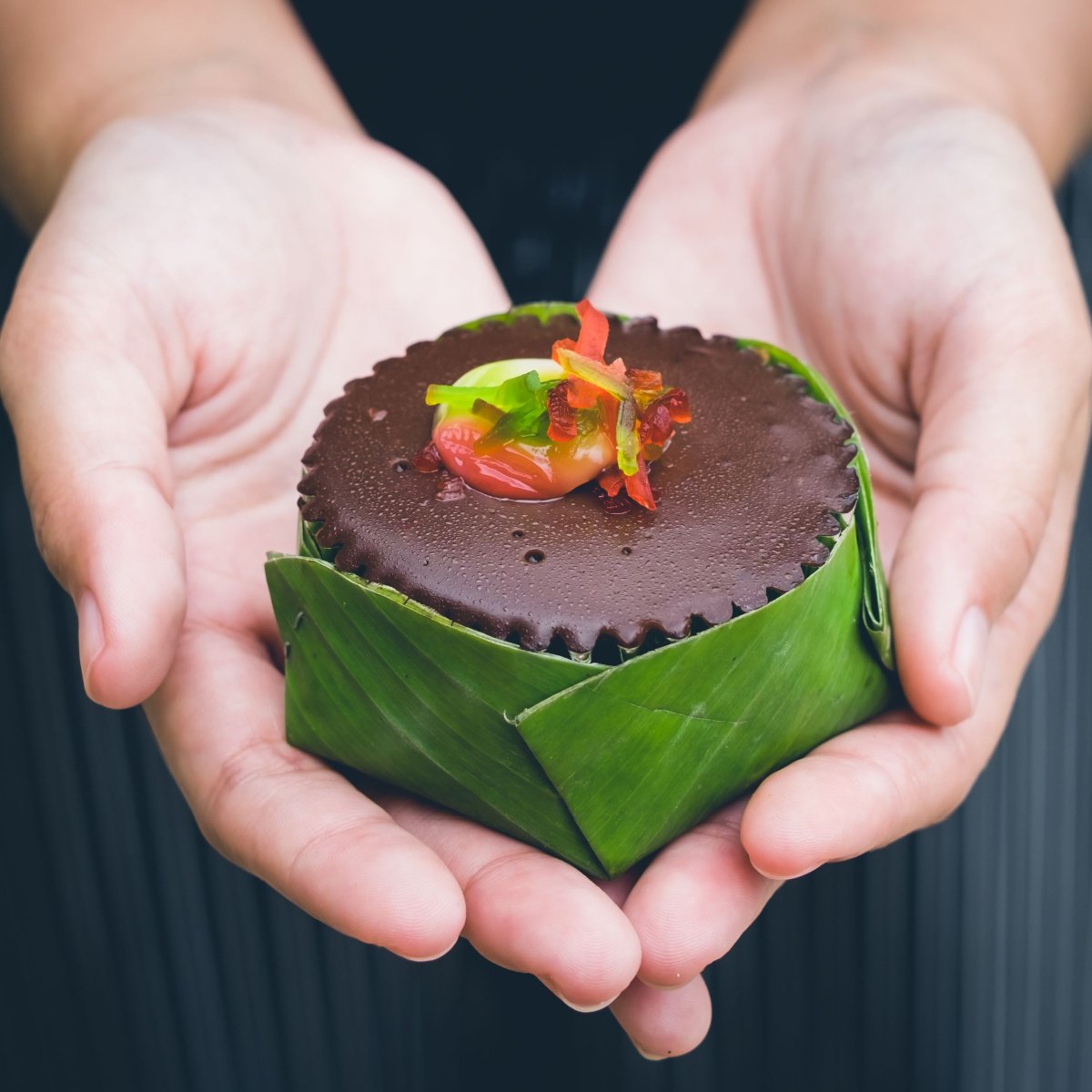 Certain types of cakes and frostings do not require the refrigeration of cupcakes. However, if you use any frosting that contains dairy or eggs, refrigeration is the best idea to increase shelf life.
Let's have a closer look at when you should refrigerate cupcakes and when you shouldn't.
Table of Contents
Do You Need To Refrigerate Cupcakes?
Not all cupcakes need refrigeration. It depends on the ingredients used, the preparation method, and the time involved.
When Do Cupcakes Need Refrigeration?
Cupcakes come in various types, and their ingredients also vary. Also, some cupcakes take days to prepare. So, if you are hosting a party or preparing them for a week ahead, you may have to think about storing them safely to prevent spoilage.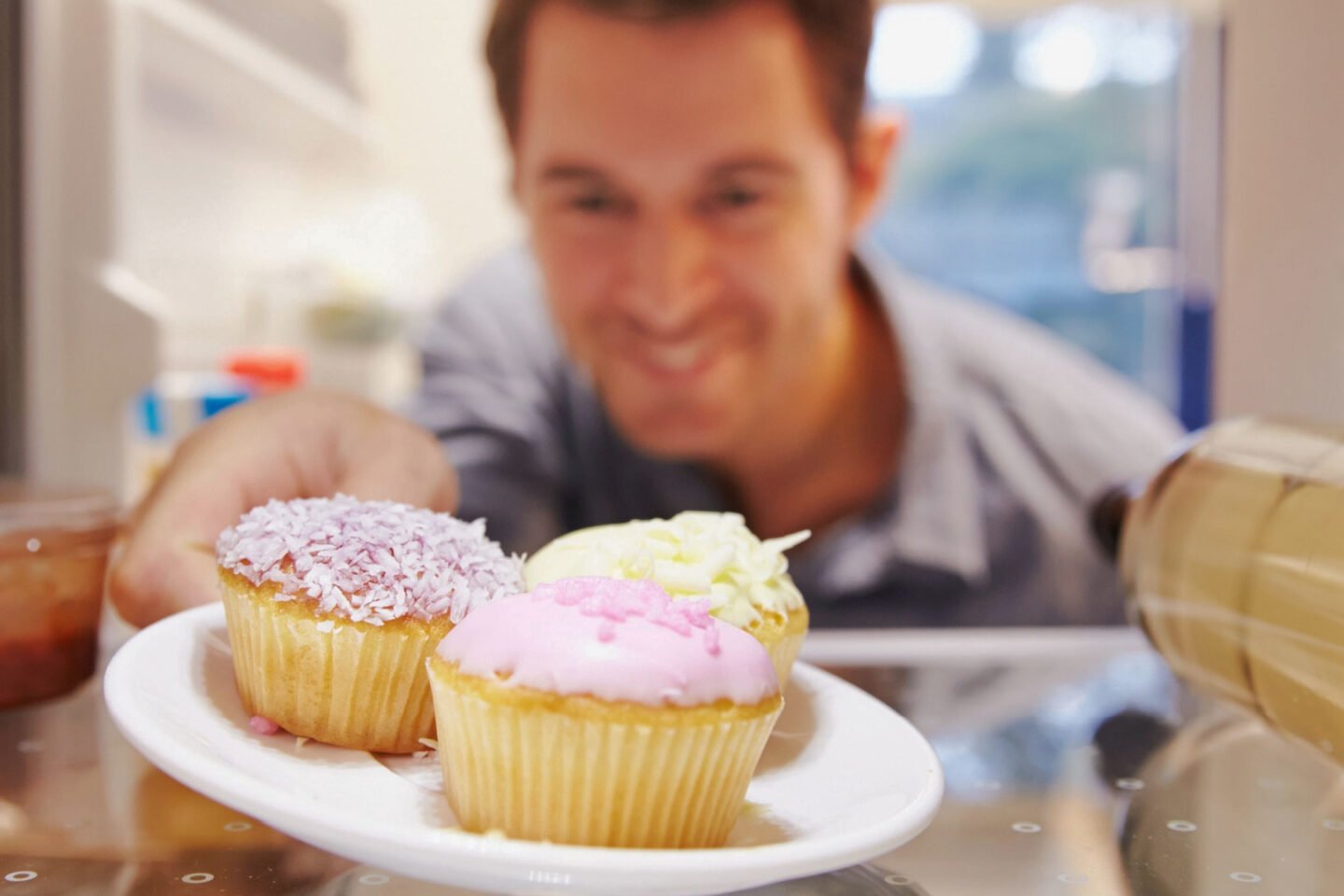 Because the ingredients in a cupcake can affect its shelf life in a big way, we might need to think about cupcake refrigeration.
If your cupcakes have a frosting that might melt, then this scenario calls for immediate refrigeration. Else, the beautiful frosting may become a messy puddle.
If you love preparing frosting with dairy products like milk, egg, and custard, pop the cupcakes into the refrigerator after they cool down. This prevents bacteria formation and keeps your cupcakes fresh for a long time. You have to follow the same technique when cupcake filling has dairy products.
Similarly, cupcakes with cream cheese frosting also require refrigeration. They can only remain fresh for a day without refrigeration.
You can also consider refrigerating the leftovers from a party or a get-together in a fridge to prevent wastage.
Once inside the fridge, the cupcake frosting will act as a protective layer and stop the cool air from making the cakes go dry.
What Kinds of Cupcakes Do Not Need to Be Refrigerated?
While there are cupcakes for which refrigeration is imperative, there are others that can stay at room temperature for up to two to four days without any problems.
If you live in a country with low temperatures, you can consider keeping your buttercream-frosted cupcakes outside at room temperature itself. They remain fresh for up to two days.
Likewise, non-frosted or plain cupcakes do not need refrigeration at all. They do not contain any ingredients that will melt or develop bacteria quickly. Here too, you can keep them safely on your kitchen counter or at room temperature for two days.
How to Refrigerate Cupcakes Properly?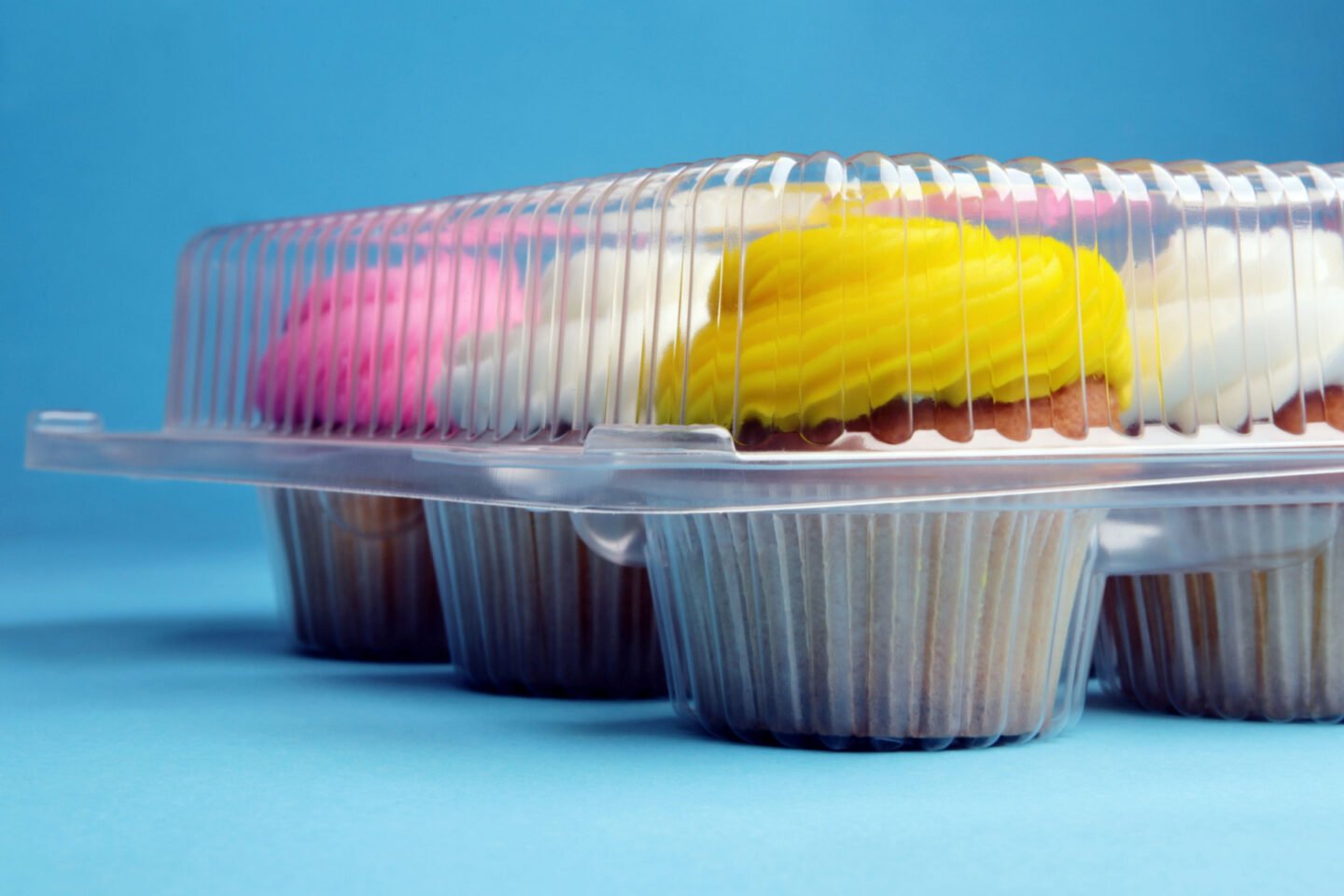 Since refrigeration works for both frosted and unfrosted cupcakes, let's look at the detailed procedure for doing both the right way.
Method 1: For Unfrosted Cupcakes
Cupcakes without frosting are safe to eat for two days at room temperature, and putting them in the fridge may make them dry out faster. If you still wish to refrigerate them, follow the below-mentioned steps.
Take an airtight container and keep your unfrosted cupcakes in them.
Next, store the container inside the fridge. You can do this if you have cupcakes in excess.
Bring the container out and allow it to come back to normal temperature before serving.
Method 2: For Frosted Cupcakes
The type of frosting determines its longevity and the necessity of refrigeration. Let's take whipped frosting as an example. If left out, the frosting can melt or go stale quickly.
Given below are a few quick steps to refrigerate frosted cupcakes.
Keep the cupcakes in an airtight container to prevent air from leaking in. This way, your frosting, and cakes remain fresh and soft for a long time.
If you cannot find a closed container, you can still use plastic wrap to close the container. Also, make sure the film does not touch the frosting as it can alter its shape.
When choosing a container, choose one that is deep and wide enough to hold the cupcakes without touching each other. This prevents squishing and retains the shape and frosting.
While storing them in a refrigerator, set the temperature accordingly for prolonged shelf life. Ideally, you should keep frosted cupcakes below 40 degrees Fahrenheit. This is specifically for frostings that might go bad early.
When stored properly, you can save your frosted cupcakes for up to a week.
Downsides of Refrigerating Cupcakes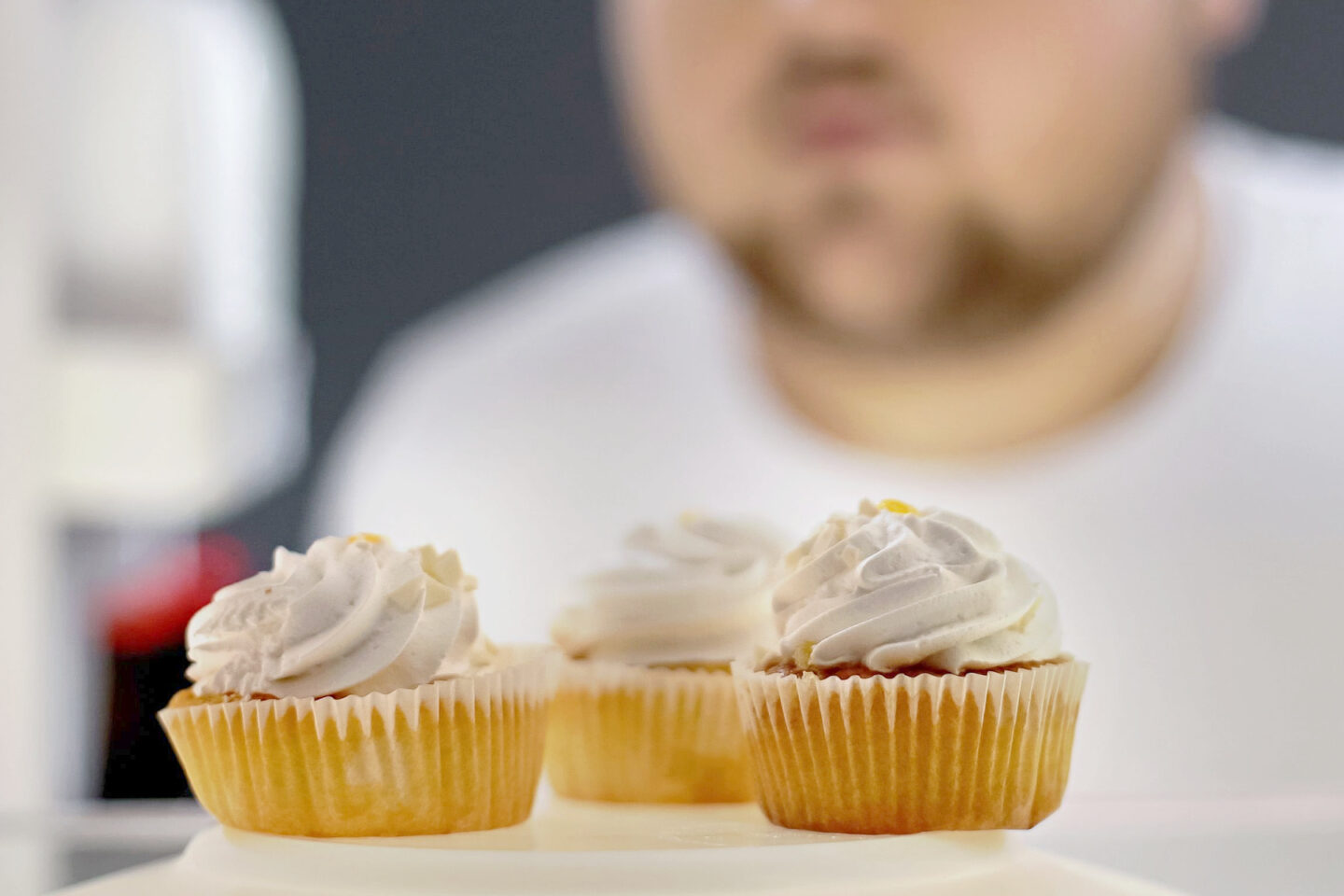 When you refrigerate cupcakes, their longevity increases without a doubt. However, there are a few cons that might make you rethink this process when storing cupcakes.
A few disadvantages of refrigerating cupcakes are:
Once you store unfrosted cupcakes inside the refrigerator, the biggest problem would be drying out. The moisture is sucked out due to the cool air, and they do not remain soft any longer.
Sometimes, you might observe a taste difference after refrigerating cupcakes.
One other disadvantage of refrigeration is the time needed to thaw them before serving. You certainly cannot serve hard or cold cupcakes to anybody.
Even in the refrigerator, cupcakes made with fresh fruits can last only two days at the maximum.
Can You Freeze Cupcakes?
If you aren't too keen on refrigeration, you can freeze cupcakes for storage purposes too. In fact, freezing cupcakes can increase their shelf life by up to three months. Furthermore, it can retain moisture and keep your cupcakes moist.
However, remember to allow the cakes to cool down after baking before freezing. Otherwise, rapid cooling will make your cupcakes shrink in size.
When it comes to storing them, you can simply use airtight containers or plastic wrap.
Final Thoughts
Cupcakes come in different varieties, and not all of them need refrigeration. Unfrosted ones can be stored at room temperature for up to two days without spoiling. But frosted ones with frosting made of eggs, milk, or custard should definitely be kept in the fridge.
By keeping your cupcakes in the fridge in the right way, you can easily make them last longer. While there can be some alterations in taste and texture, you are in a way preventing spoilage and waste.