Dill is a chef's favorite. It's a multipurpose herb that can be used in various foods, and its versatility can go anywhere from being used in salads, sauces, and even fish. Its seeds can even be used to season meals like bread or pickles. Since dill can be used in its seed and weed form, the question arises: Can we substitute dill weed for dill?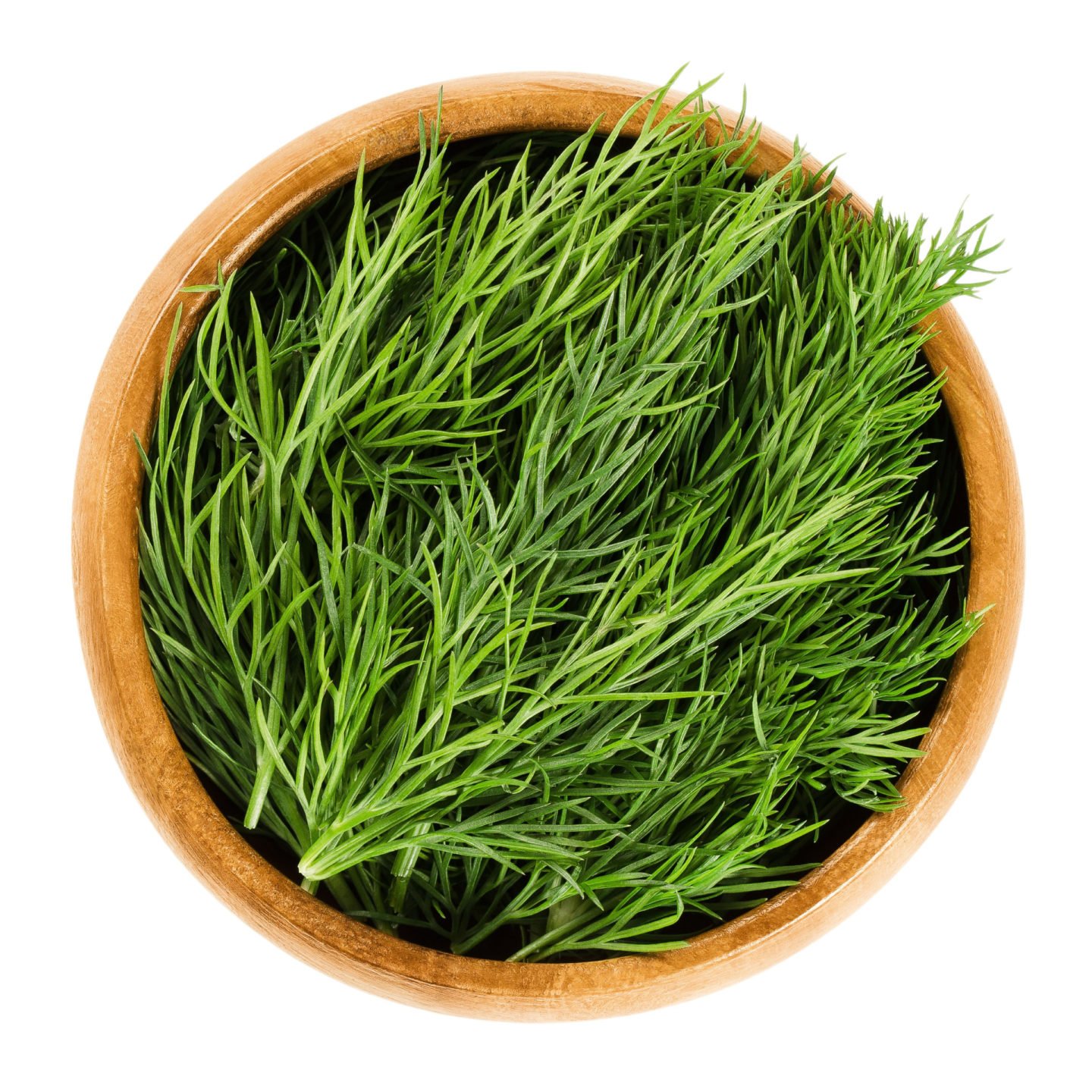 No, if you choose to substitute one for the other, you will tamper with the flavor of what the dish is supposed to taste like, as the difference lies in its flavor. Dill weed has a licorice-type taste, while the flavor of dill itself has a hint of anise, caraway, and coriander.
So what can be used as a replacement? In this article, you'll find out all about the difference between dill and dill weed.
Table of Contents
What is Dill?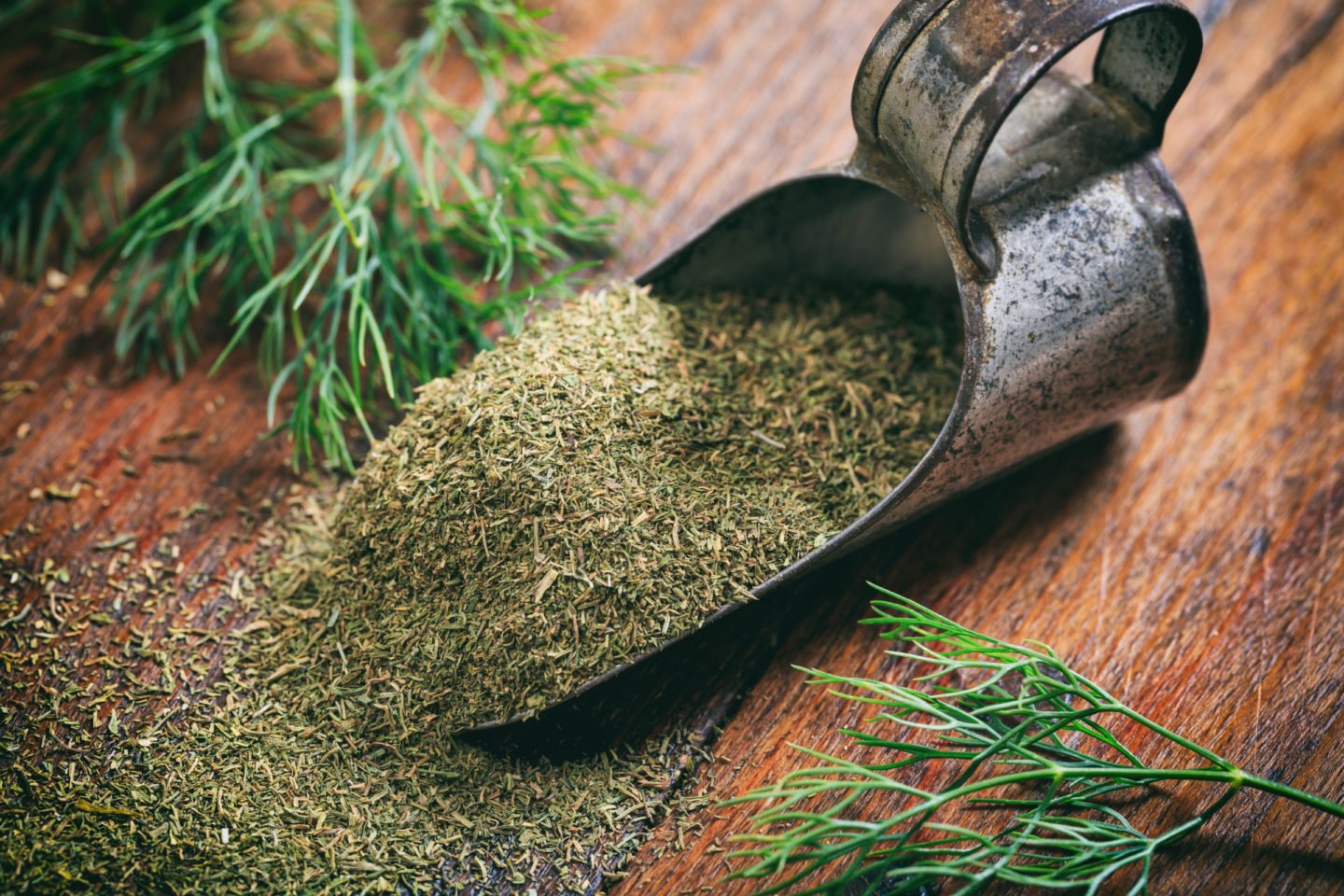 Dill is an herb used as a spice that is frequently added to enhance the flavor of many foods. It is versatile but best when served with potatoes, fish, and yogurt. The plant leaves have a grassy taste with hints of sweetness, but they have an aroma and citrusy flavor similar to caraway and celery seeds.

The origin of the word 'dill' comes from the Old Norse word "Dilla," which translates into the phrase "to soothe". The herb is an old medicine that has been used to help babies with colic and people who have trouble digesting food. The natural antioxidants in dill also help reduce chronic inflammation.
What is Dill Weed?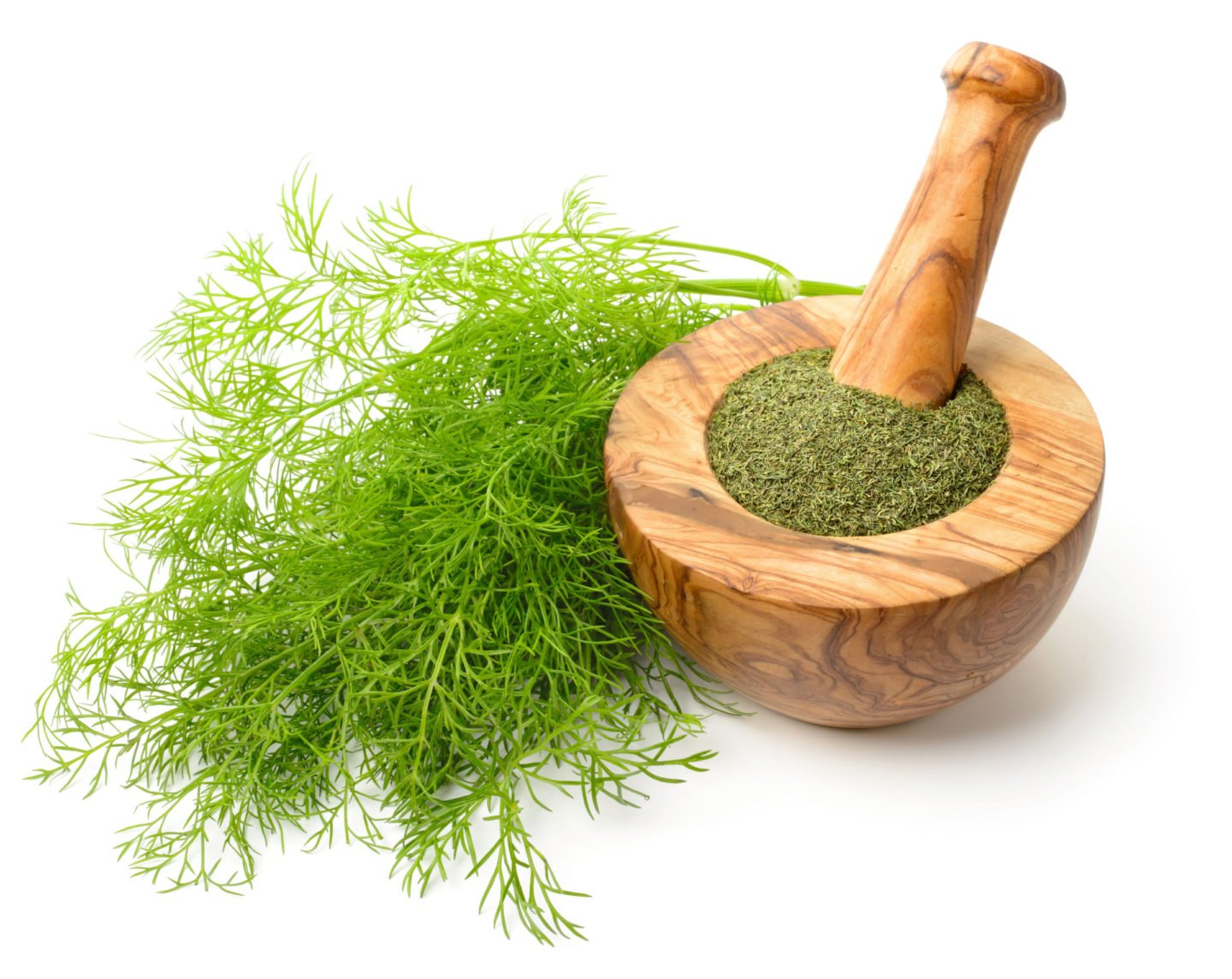 Dill weed is basically the leaves and soft areas of the dill plant. Sometimes, in garden centers and grocery stores, they are just labeled as "dill", which is why some people get confused about the two. Dill weed looks a lot like carrot fronds. It's wispy, with thin stems of leaves linking onto a larger stem.
The taste of new dill weed is like licorice, fennel, or tarragon. Dill weed is actually inedible in its flowering stage. So, it is important to collect the stem before yellow flowers appear on the plant. These make the dill taste bitter, so they must be avoided at all costs. Dill weed has similar nutritional benefits to dill.
Dill vs Dill Weed: Comparison Table
Category
Dill
Dill Weed
Origin
Seed of the plant

Southeastern Europe and the Mediterranean region
Stem and leaves of the plant

Eastern Mediterranean region and western Asia
Appearance
Brown or gray in color

Hard, round and small
Green

Soft, light material and can be dried or in its raw form
Flavor
Citrusy and delicate in taste
Fresh, buttery taste with grassy undertones
Applications
Best used as a garnish, and in dishes like potato salad, or seafood
Best used with meaty dishes
Durability
1-4 years
2-3 years
Dill vs. Dill Weed: What Is The Difference?
The following are a few key differences between dill and dill weed.
1. Origin
The "dill" that one refers to is usually only the seeds of the plant. Dill weed, on the other hand, is the stem and the leaves that are differently used. Sometimes, however, shopkeepers might refer to dill weed as simply "dill."
Both dill and dill weed come from the same plant, but how and when they came into common use differ. Dill is vastly cultivated all around the world these days, but the use of dill started in Southeastern Europe, where it grows in abundance, and also in large surrounding areas of the Mediterranean region.
On the other hand, the use of dill weed started somewhere in the eastern Mediterranean region and the western areas of Asia. The scientific name of the dill plant is Anethum graveolens (Apiaceae family), which is the only variety of the Anethum genus.
2. Appearance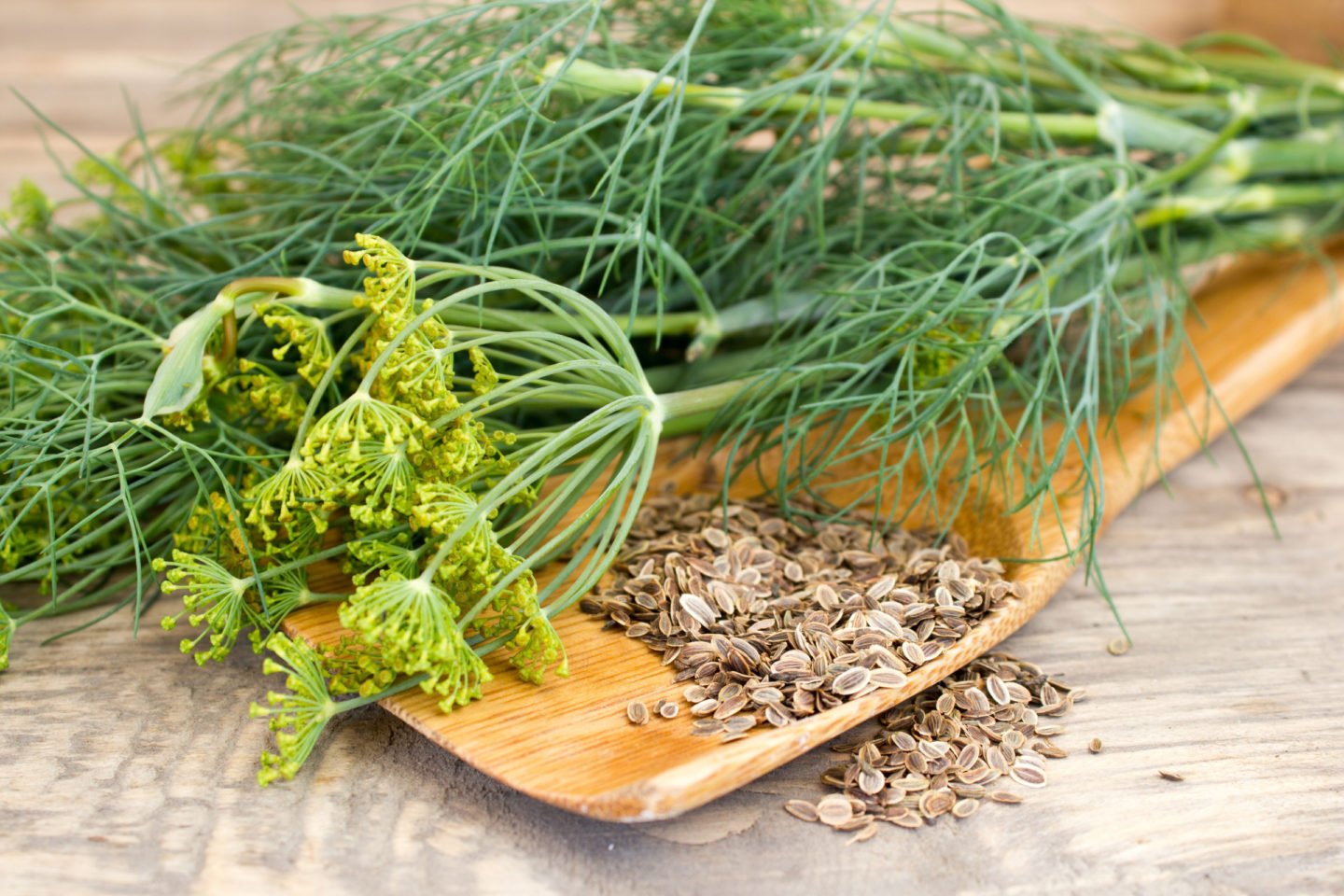 Dill seeds and dill weed are two completely different ingredients, so they vary in appearance as well.
The seeds of the dill plant are round, tiny, and oval-shaped with a flat surface. They are generally brownish-gray in color and hard to touch. On the other hand, dill weed is the leaf and stem, meaning it is much softer to feel and also greener and lighter.
Dill and dill weed are also absent from each other. If you buy dill, you will only be getting the seed. Dill weed, on the other hand, possesses the frail leaves of the stem itself. It is also available in both fresh and dried forms, while dill seeds are always dried out.
3. Flavor
Both dill and dill weed also differ in terms of flavor. The seed has a delicate taste and creates a fresh and green flavor in the food. The taste is close to that of a citrusy tone with hints of grassiness. It is best used in dishes that have mint or garlic and can be used as an alternative to parsley.
On the other hand, the freshness of dill weed brings warmth to the palate, even with its grassy undertones. It gives a buttery taste when added to a dish, and you might even be able to taste some lemon or anise.
You can replace the bitter, strong taste of dill seed with that of caraway or celery seed, and you can use lemongrass instead of dill weed.
4. Applications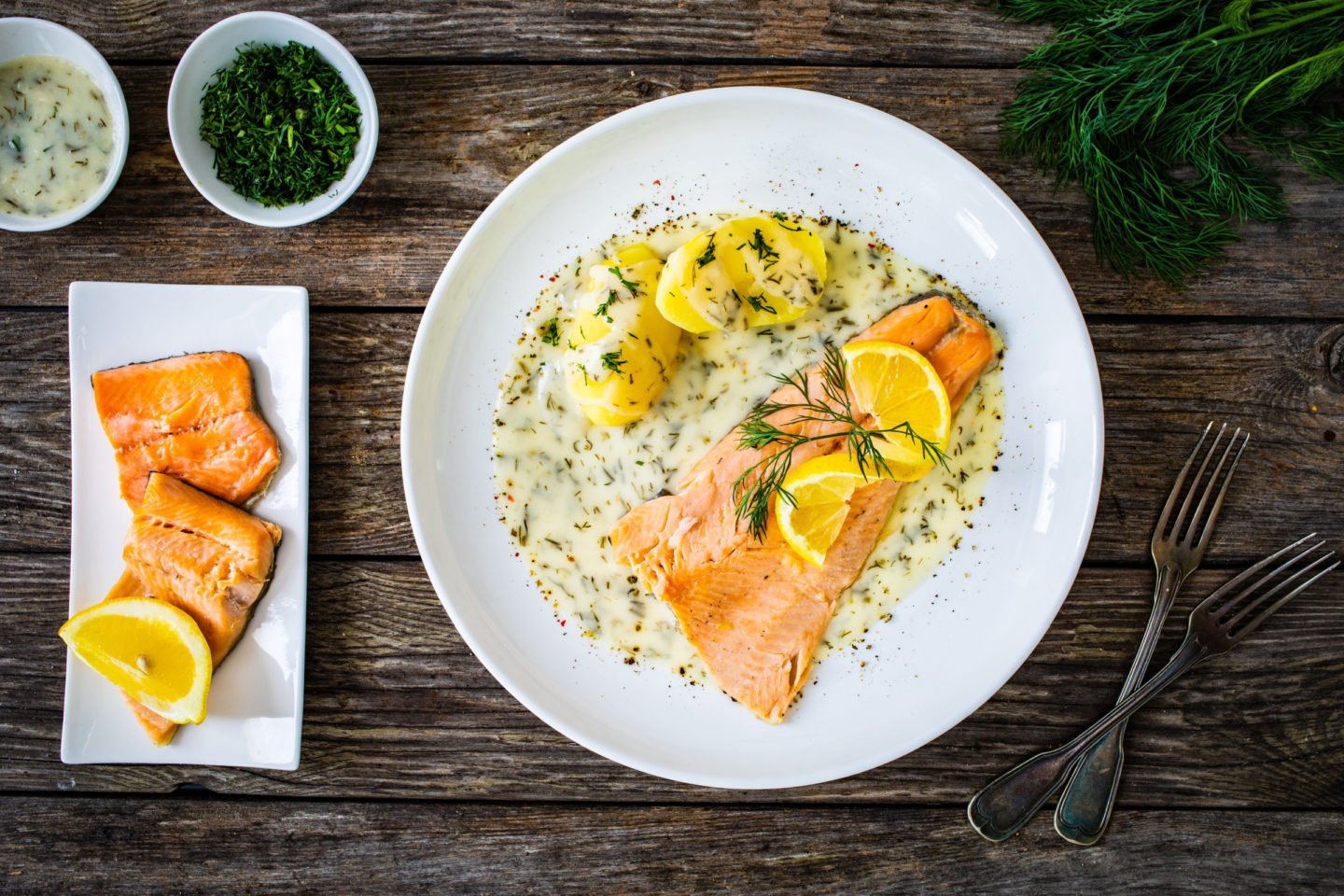 Dill and dill seeds are used mostly in dishes like potato salad and salmon. It is also used as a garnish in soups and can be sprinkled on top to give the dish a fresh flavor—especially seafood, which can have a fishy scent. They should also be added at the beginning of cooking the dish in order for the flavor to spread well.
Dill weed can be used in the same dishes as an alternative, but they work, especially with meaty dishes like stews and sauces. It is best mixed in with lightweight dishes and works best when added at the end of the cooking process so that it does not lose its flavor too early.
5. Durability
In terms of durability and longer shelf life, dill seeds can last longer than dill weeds. When stored properly in airtight containers, dill seeds can last up to 4 years. On the other hand, the dill weed has a shorter life span of about 2 to 3 years as it consists more of stems and leaves than hard and sustainable seeds.
Can You Substitute Dill for Dill Weed?
Dill and dill weed have many differences, especially in the case of flavor, which is the most important factor in a cooking ingredient. So, can you substitute dill for dill weed and vice versa?
The answer is yes, but only when you really do not have a proper substitute for each. Some good substitutes for dill weed are parsley, thyme, rosemary, and tarragon. For dill, seeds of celery and caraway come the closest in taste and smell. Since they differ greatly, they can best be substituted in sauces, soups, and vinegar.
When substituting one for the other, you can use this simple rule of hand: for every 1 tablespoon of ground dill, use 1 tablespoon of dried dill weed. As for the other way round, for every 1 cup of fresh dill, use 1 ounce of dill seeds.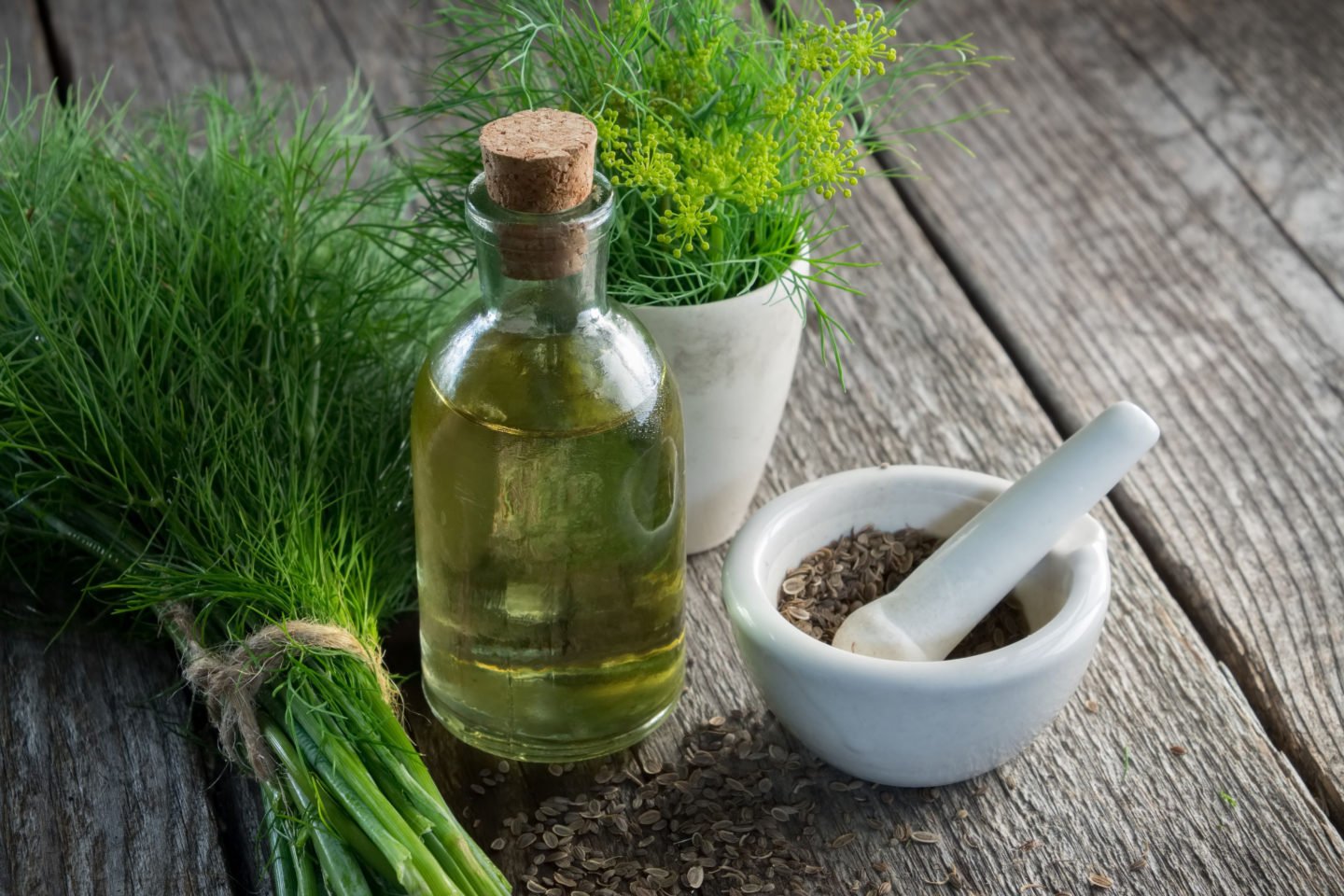 Final Thoughts
We hope that this article has helped you understand the difference between dill and dill weed. Substituting one for another can really change the whole outcome of the process. So, unless and until you are an experimental chef who wants to try a new flavor, make sure to have caraway or celery seeds in case you cannot find dill.