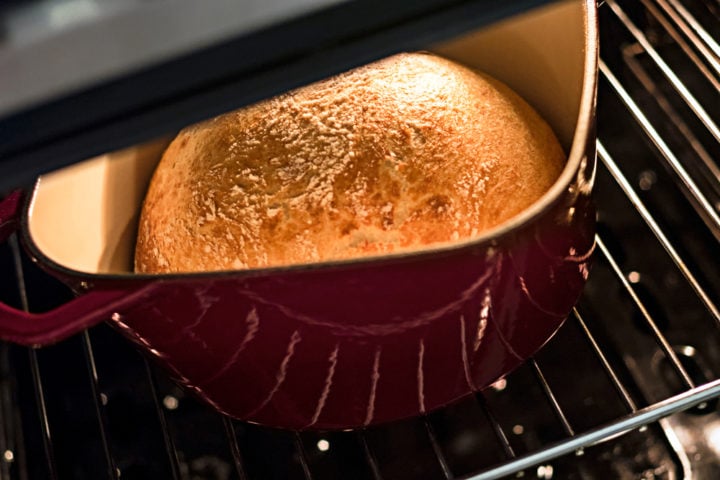 Crock pots are a great way to save time and effort in the kitchen. Simply load in your ingredients, set the temperature, and go about your day. However, some people find that adding in an extra step can take their dinners up a notch.
Cooking with a crock pot in the oven offers a few unique advantages you might not expect. However, many people aren't sure whether it's safe to do so at all. As always, it's best to get the full story before experimenting with a new cooking technique.
So, can you put a crock pot in the oven? Yes, you can, as long as you understand how to use your crock pot safely. Learn more about safe crock pot use below, along with other crock pot cooking tips.
Table of Contents
About Crock Pots
Crock pots, also known as slow cookers, have been a staple in American households for decades. They are excellent time-savers, able to feed a whole family with minimal effort on the cook's part. Stews, braised meats, pot roasts, baked potatoes, and more are all made easy.
Most crock pots are electric, plugging into the wall to heat a ceramic or metal pot. Once your food is loaded into the pot, cooking is simple. Controls usually only consist of a low, medium, and high setting.
Most slow cooker recipes you'll find take somewhere in the neighborhood of six to ten hours. This is because crock pots aren't designed to reach high temperatures. Instead, they cook food slowly and evenly, at temperatures ranging from 170 to 280 degrees Fahrenheit.
This slow method of cooking is perfectly suited to oven use. However, just like glass cookware, there are exceptions to this rule. To use your crock pot safely, it's necessary to understand some basic facts about your appliance.
How to Use Your Crock Pot in the Oven
If you need to put your crock pot in the oven, be sure to familiarize yourself with these steps first.
1. Remove the Insert
Before putting your crock pot in the oven, the first thing to understand is that most crock pots are made of three parts. These include the lid, the insert, and the heating element.
Of these, only the insert can be safely heated. The lid usually includes glass and plastic components, which can melt or crack in high heat. The heating element is electric and will easily break in the oven.
Old-fashioned crock pots may not have a separate heating element and insert. Such appliances can't be used in the oven.
2. Place in the Oven
Once the lid is removed, you can take the insert out of the heating element base. If the crock pot is hot, be sure to use oven mitts when removing it.
If your recipe requires you to cover the crock pot while cooking, use aluminum foil rather than the lid. Use a large sheet of foil and wrap it around the edges while it cooks.
Generally, metal and ceramic crock pots can go in the oven. However, the ceramic variety may be prone to cracking when heated or cooled too quickly. If your crock pot is not already hot, it is a good idea to lower the temperature of your oven and heat it gradually.
It may be a good idea to place a baking sheet under your crock pot, especially if it is very full. Its contents can expand while heated and boil over the sides.
3. Cool Safely
After your food has cooked for the appropriate time, turn off the oven and allow it to cool. After fifteen minutes, you should be able to safely remove your crock pot without the risk of it cracking.
Avoid placing your crock pot on your stove. The metal grilles on gas stoves can damage the enamel surface over time. Instead, place it on a folded towel on the counter until cool.
Never place a hot crock pot in the fridge or freezer. Just like transitioning to a hot oven can cause cracking, cooling too quickly can do the same.
Healthy, Easy Meals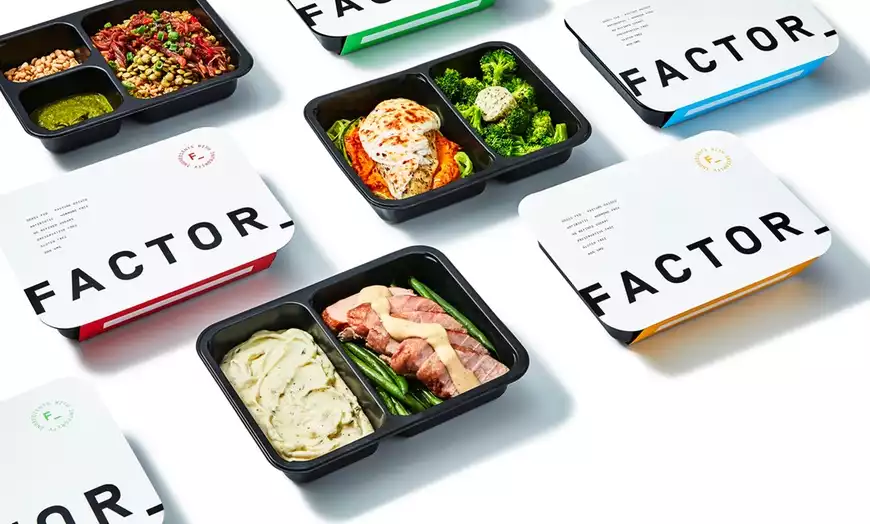 Additional Crock Pot Cooking Tips
Crock pots are pretty simple appliances, but it's still important to learn how to use them properly. In addition to the tips below, make sure to read through your owner's manual thoroughly.
Know Your Crock Pot
Most crock pot inserts are either ceramic or metal. It's important to know the material yours is made of as this can affect usage.
Ceramic crock pots are more prone to cracking due to thermal shock, while metal ones are more resistant. However, metal crock pots cannot be placed in the microwave. Even some ceramic crock pots have metal inserts, which also shouldn't be microwaved.
Check your owner's manual if you're not sure whether your crock pot has a metal insert.
Watch Your Temperature
Most crock pot manuals advise keeping your insert below 400 degrees Fahrenheit.
When using the crock pot regularly, this should not be a concern. The electric heating element in the base usually does not exceed 300 degrees Fahrenheit. However, be sure to check the temperature of your oven before use.
Also, don't forget to heat your crock pot gradually. If you wish to cook at 375 degrees, it can be better to start your crock pot in a 200-degree oven and then raise the temperature.
Fill Your Crock Pot
Crock pots are designed to cook large quantities of food. However, when they are underfilled, they run the risk of burning your food. This is because the heat is not able to distribute evenly across the base of the pot.
A good rule of thumb is to make sure your crock pot is at least half full when you start cooking. This rule applies whether you're using the crock pot in its heating base or the oven.
Watch Out for Steam
Steam is an integral part of crock pot cooking. As your food heats, the water inside your pot vaporizes and builds pressure over time. While it doesn't generate nearly as much steam as a pressure cooker, it can still harm you.
To stay safe, make sure to remove the lid of your crock pot carefully. Keep your face away from the pot and wear protection on your hands.
Other Crock Pot Cooking Methods
Crock pots are a little more versatile than most people realize. However, there are a few dos and don'ts that you should be aware of.
Microwave
Metal crock pots should never be used in the microwave, as this can damage both your pot and your appliance. While you can use ceramic crock pots, avoid those with a metal insert inside them.
Check your owner's manual if you're not sure whether your crock pot can be safely used in the microwave.
Stovetop
Neither metal nor ceramic crock pots should ever be heated on the stovetop. The reason is that the heating elements included in most ranges create concentrated heat. Cookware that isn't designed to be heated this way can warp or crack.
Also, it's safest to avoid putting your crock pot on your stovetop, even when it isn't on. The surface of your range can damage the enamel coating on your pot and degrade it over time.
Broiler
While using a crock pot in the oven is often safe, this doesn't include broiler cooking. Similar to a stovetop, a broiler's heating element is too hot and too direct for your crock pot.
Dishwasher
Most crock pot inserts are designed to be dishwasher-compatible, letting you save time during cleanup. However, just like when cooking in the oven, you can't put the electric heating element in the dishwasher.
Benefits of Using a Crock Pot in the Oven
Why are home cooks putting their slow cooker in the oven in the first place? The answer lies in the cooking limitations of the crock pot itself.
While excellent at making flavorful stews and braised meats, crock pots are less good at browning food. This is because they are only at their best when they have a large amount of liquid to help distribute heat. This liquid, however, often prevents the meat from caramelizing.
By placing a crock pot insert in the oven before or after cooking, you can have the best of both worlds. Especially for large cuts of meat like chickens or pork roasts, it's a great way to intensify their flavor.
Frequently Asked Questions
Make the most of your crock pot by learning how to use it correctly. Take a look at some of these frequently asked crock pot questions.
Can I Use a Crock Pot Instead of a Dutch Oven?
Both crock pots and dutch ovens are specially designed for low and slow cooking. This includes stews, roasts, and braised meats. All these dishes benefit from the heavy, heat-retaining bodies of cooking vessels.

The key difference between a crock pot and a dutch oven is that a dutch oven can be used on the stovetop. This adds a bit of versatility. However, they also need to be monitored more closely to prevent burning.
Should I Use a Crock Pot Liner?
Crock pot liners are plastic bags designed to be put into your crock pot while the food inside cooks. They sit between the ceramic or metal insert and the food itself, allowing you to easily clean up after a meal.

While convenient, some cooks worry that the chemicals inside the plastic may leach into food when heated. This, however, is false. Crock pot liners are BPA-free and FDA-approved.

Though if you are worried about the environmental impact, it is still better to skip the liner and wash the dish.
Can I Use a Slow Cooker to Dry Cook?
Yes, a slow cooker can be used to cook large pieces of meat without adding additional liquid. However, keep in mind that the ½ rule still applies. Your slow cooker should always be at least half full to prevent burning.

Dry cooking in a crock pot is especially effective when your meats are accompanied by vegetables. During the cooking process, these veggies will release their natural moisture and help distribute heat further.
What is the Difference Between a Crock Pot and a Slow Cooker?
Often, the terms crock pot and slow cooker are used interchangeably, even by manufacturers. However, this has not always been the case. Originally, Crock-Pot® was a brand of slow cookers.

Over the years, the two terms have come to mean slightly different things. Crock pots consist of a ceramic or metal dish placed inside of a heating base that heats from the top and sides. A slow cooker, by contrast, is usually only heated from the bottom.

In most cases, you can use either of them interchangeably.
Should I Put Frozen Meat in a Slow Cooker?
It's always a good idea to thaw your meat completely before adding it to your slow cooker. The reason for this is because frozen meat takes much longer to reach cooking temperature. This can result in the meat getting undercooked or even growing harmful bacteria in the process.
Healthy, Easy Meals