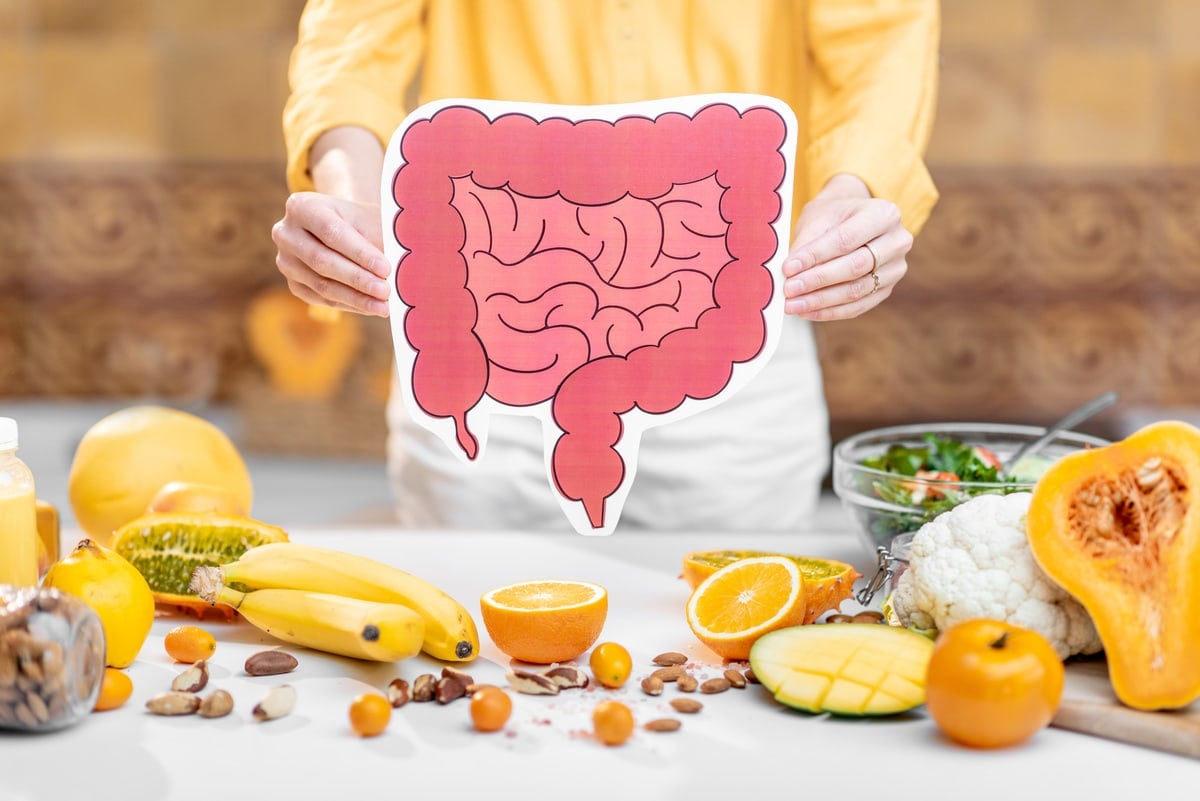 You may not realize it, but your gut is one of the cornerstones of your overall health. Because your stomach contains so many bacteria, any issues with it can lead to widespread problems throughout your body. One sign of an unhealthy digestive system is constipation. While everyone can experience a dry spell every once in a while, chronic constipation can be serious. Fortunately, you can help mitigate the issue through your diet.
So, with that in mind, we want to look at how fruits and vegetables can help relieve and prevent constipation and whether juicing and smoothie-making can have a positive impact. Here's everything you need to know.
Table of Contents
What is Constipation?
The true definition of constipation is the inability to evacuate your bowels entirely. Again, most people will experience individual bouts of constipation at various points. Usually, the problem is dehydration or eating certain foods that don't digest very well.
However, for this article, we won't worry about one-off constipation occurrences. Instead, we'll focus on chronic constipation, which is defined as having infrequent bowel movements or difficulty passing stools for at least three weeks or more. Simply put, if you're going number two less than three times a week, you have chronic constipation. If it continues, you may need to seek medical help. Thankfully, you can be proactive about improving your digestive health, so a trip to the doctor may not be necessary.
What Causes Constipation?
There are quite a few reasons why you might develop chronic constipation, and some of them are out of your control. Here's a quick rundown of the potential reasons you're getting blocked.
Cancer - Tumors can develop near the rectum and start pushing against the intestines. When this occurs, stools can't move through the system smoothly because the passage is much narrower than usual.
Anal Fissures - If you're constantly straining to get your waste out, you could wind up tearing the skin around the opening. When this happens, pooping becomes much more painful, which can make it harder to evacuate yourself.
Neurological Damage - Your nervous system helps control the muscles around your anus, so any damage to the nerves can make it harder to relax and allow waste through. Some neurological issues can include Parkinson's disease, multiple sclerosis, spinal cord injuries, or strokes.
Weakened Pelvic Muscles - If the muscles themselves are not strong enough, they can't open and close the rectum as efficiently as they should. Sometimes, muscle issues can be caused by disease or genes.
Hormonal Imbalance - Your hormones can affect many internal systems, including waste disposal. Pregnancy, diabetes and an overactive thyroid can all trigger chronic constipation.
Adverse Side Effects of Constipation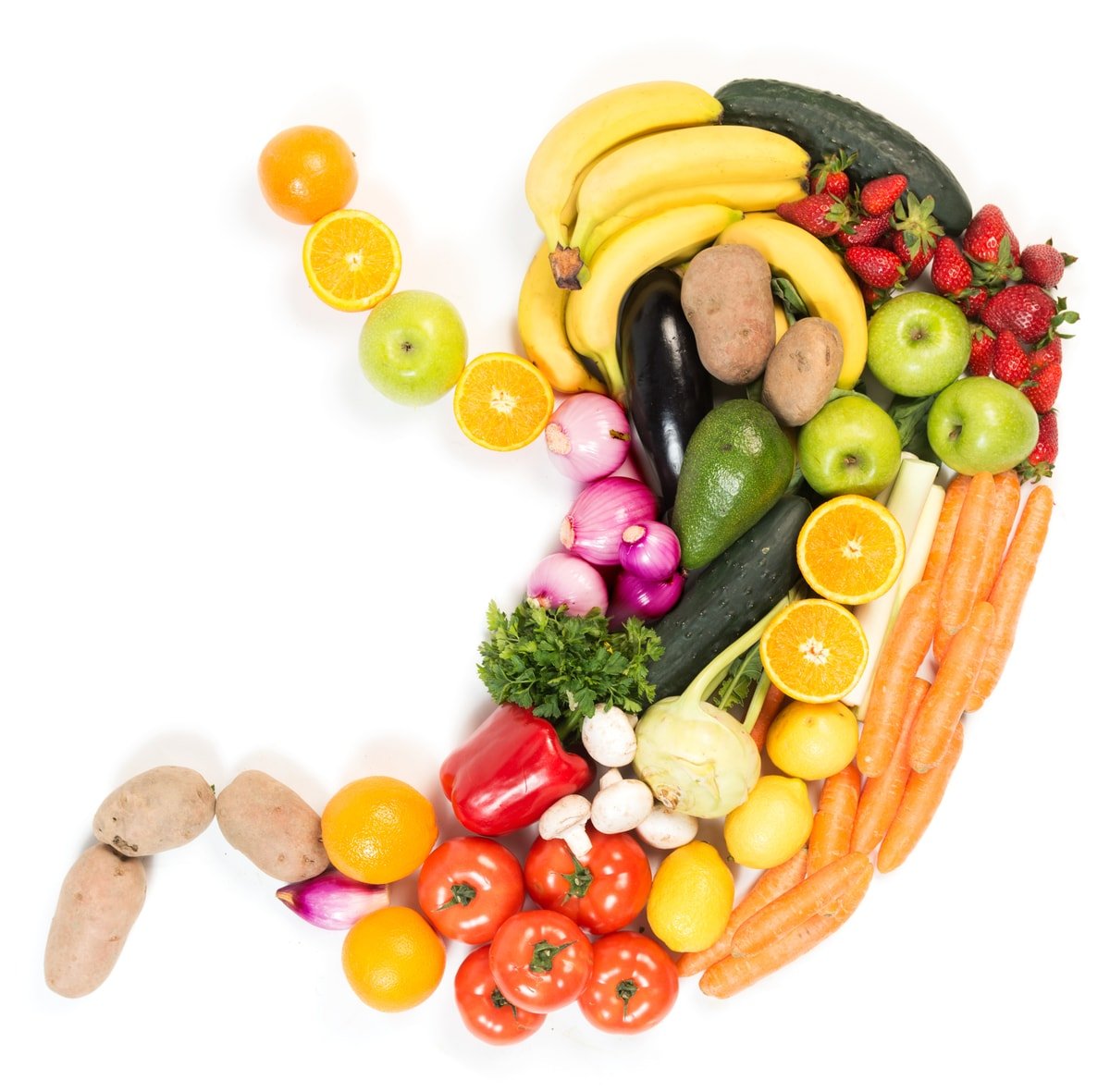 If you're experiencing chronic constipation, you should address the problem as soon as possible. Some potentially painful side effects can occur, such as:
Hemorrhoids - Straining to get your stools out can lead to swollen veins around the rectum, aka hemorrhoids.
Bloating - While this side effect isn't as serious as the others, it can lead to discomfort and lethargy.
Anal Fissures - Unfortunately, if you tear the skin around your anus, it can lead to a vicious cycle of constipation and further damage.
Fecal Impaction - In extreme cases, some waste can get lodged in your intestines and have to be removed manually. Otherwise, the stool can create other blockages and wreak havoc on your digestive tract.
Prolapse - Straining too much can cause the rectum to detach and start protruding from the anus.
How Juicing and Smoothies Can Help With Constipation
Overall, two things will help relieve constipation more than anything else - water and dietary fiber. In some cases, constipation occurs because your stool is too dried out to move through your intestines smoothly. So, staying hydrated can keep the wheels greased and ensure efficient bowel movement. Your body can't digest dietary fiber (soluble or insoluble), so it passes through your digestive system much more easily than other ingredients.
As far as juicing and smoothie-making go, they can help you get more water and fiber into your diet. However, juicing tends to remove a lot of fiber, so you'll have to be a bit more strategic. Here is a quick overview of how you can utilize fresh juice and smoothies to aid your constipation woes.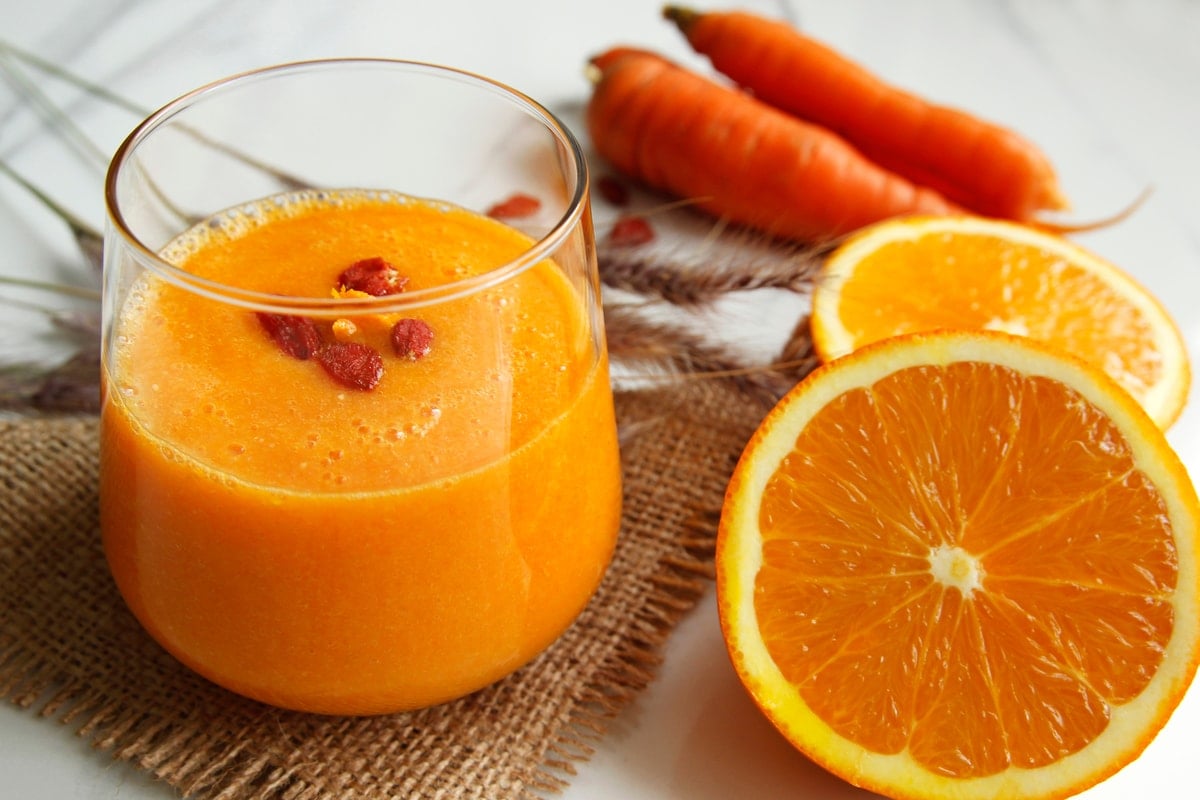 Juicing for Constipation
While you can drink water straight, you can also get hydrated by eating a lot of fresh fruit and juicy foods. Juicing with an electric juicing machine ensures that you get more liquids in your diet than you might otherwise. The trick, however, is to keep as much fiber as possible. The easiest way to do this is to add the pulp back into your juice once you're finished. If you don't, you'll miss out on a lot of your fiber intake, which can minimize juicing's effects.
Smoothies for Constipation
Fortunately, smoothies can incorporate almost all dietary fiber, since you can toss the whole fruit or vegetable into the mix, including dried fruit. As we'll discuss in the next section, there are quite a few foods with plenty of water and fiber inside, so adding them to a smoothie is a smart move.
In either case, you should still be careful about adding too much sugar to your diet. Some fruits are relatively low in sugar content, but others are chock-full of sweetness. If you go the juicing route, you want to use as many low-sugar fruits as possible. Otherwise, you could be setting yourself up for diabetes down the line.
Top Fruits and Vegetables to Aid Constipation
Whether you choose to juice or blend, here are the top ingredients to help keep your digestive system healthy and efficient.
Prunes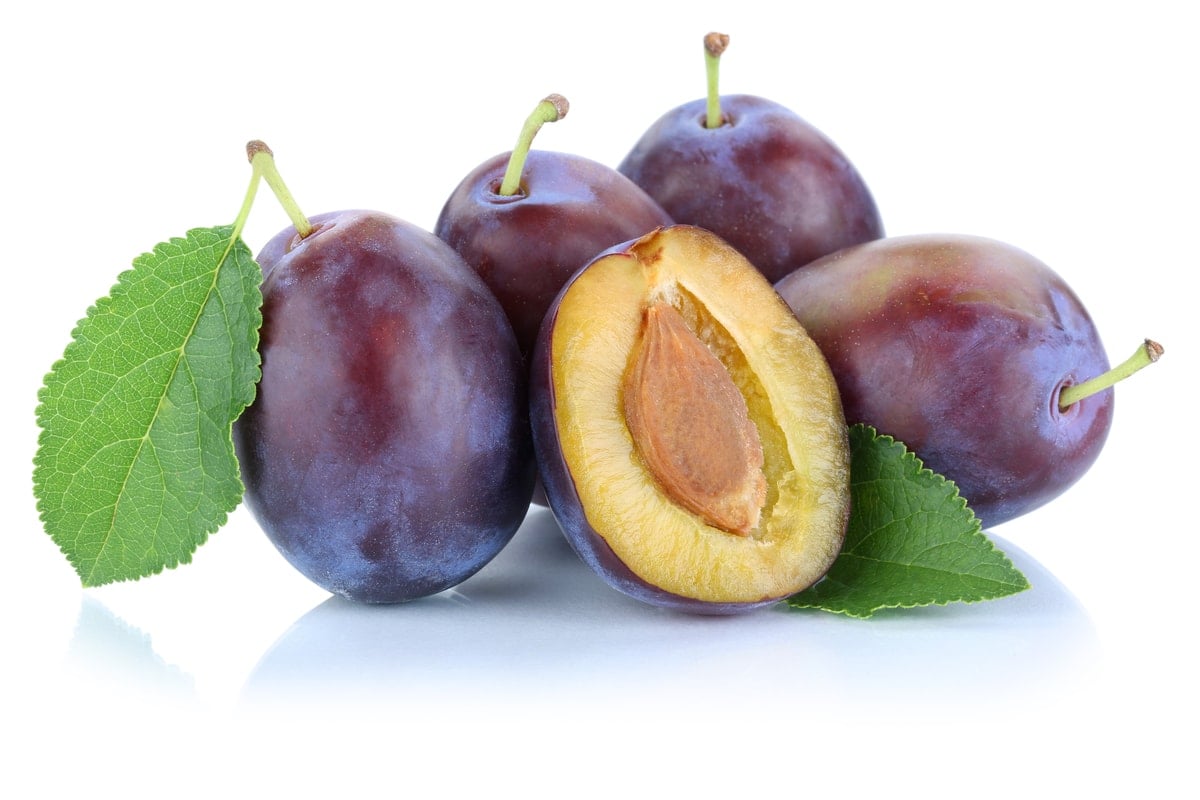 You may have heard that prune juice can help keep you regular, and it's true. As you'll see with all of the foods on this list, the secret is an abundance of dietary fiber. Prunes have soluble and insoluble varieties, which help add water to your stool and keep it soft. Just ¼ cup of prunes has about three grams of fiber, which is a lot more than it might sound. One study showed that individuals with chronic constipation saw noticeable results by eating around 3.5 ounces of prunes per day.
Apples
While there are tons of apple varieties, all of them have lots of fiber inside, usually in the form of pectin. Pectin is helpful because it helps form long-chain fatty acids, which soften your stool to create a natural laxative effect. According to a study, 80 people with chronic constipation were able to go much more frequently. Researchers also discovered that pectin helps stimulate bacteria growth in the stomach, which can break down foods more efficiently so that there's less waste overall.
Pears
Since pears are very similar to apples, it makes sense that they can help with healthy digestion. A single pear actually has more fiber than an apple, so you're getting an even more significant benefit. While an apple can have just under five grams of fiber, a medium pear has about 5.5 grams.
Beyond fiber, pears have two other ingredients that make it easier to evacuate yourself. The first ingredient is fructose, which doesn't get absorbed by the body easily. As a result, the fructose attracts more water, which softens your stool. The second ingredient is sorbitol, which you can find in most sugar-free gum. Like fiber, your body can't absorb sorbitol, so it shoots right through your system.
If you eat too much of this substance, your intestines almost become like a slip n' slide. Fortunately, you'd have to eat mounds of pears for that to happen, so don't worry. Best of all, pears have less sugar than other fruits and fewer calories.
Kiwis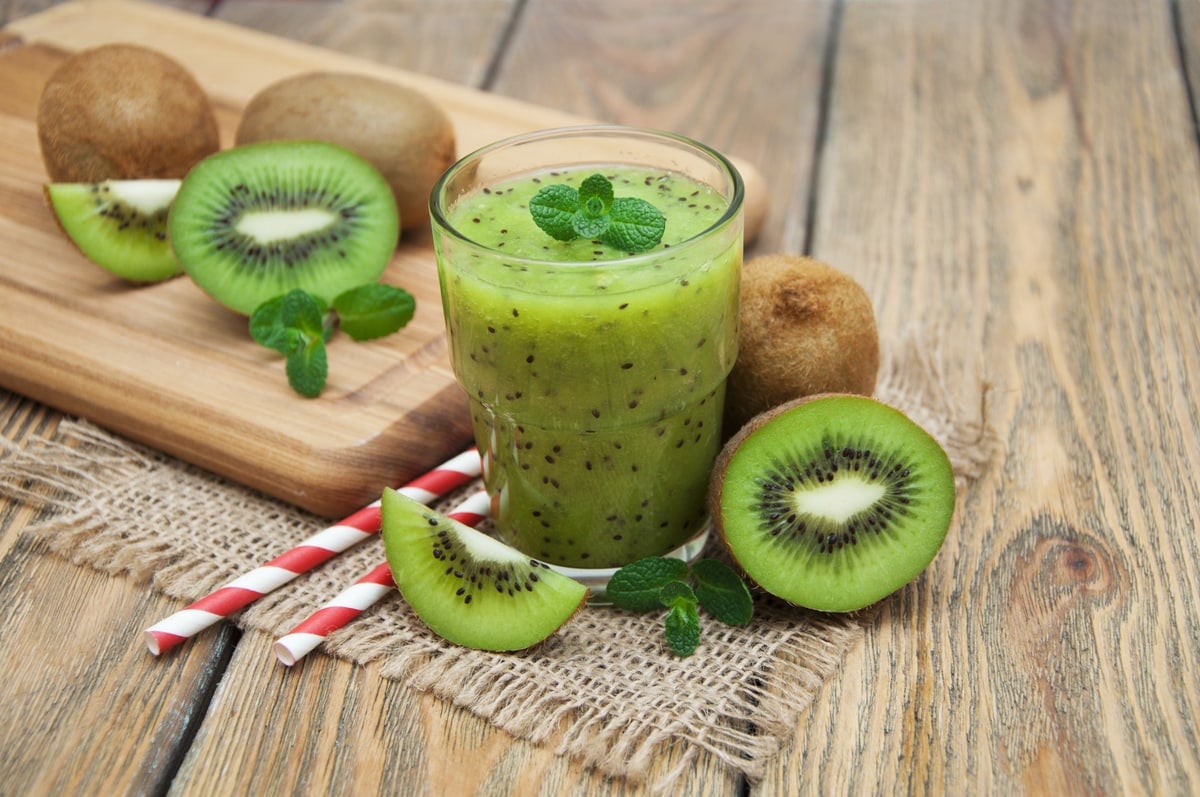 If you're not incorporating kiwis into your diet, you really should start. This fruit has lots of health benefits, including improving your digestive system. Kiwis do have quite a bit of fiber, but they also contain an ingredient called actinidin. This enzyme helps regulate your gut bacteria to work more efficiently and break down waste into smaller parts. A study of 54 people with irritable bowel syndrome saw noticeable benefits from eating two kiwis per day for four weeks.
Figs
Most people don't eat figs unless they're in a cookie (i.e., a Newton). However, figs are quite a beneficial fruit for chronic constipation and overall health. Not only do figs have fiber, but they also contain an enzyme called ficin. This ingredient works similarly to actinidin, meaning that it facilitates better gut health by stimulating your stomach bacteria. A study showed significant benefits for those who ate 100 grams of fig paste over 16 weeks.
Leafy Green Vegetables
While fruits can help you get the job done, vegetables can assist without adding any sugar to the mix. Spinach and other leafy greens are perfect for relieving constipation because they're so full of fiber. They also have tons of vitamins and minerals, which help your body in other ways too. Green juice is an excellent option for constipation, but juicing these veggies can be a bit challenging. If you want a simple solution, just blend your greens and then toss the pulpy mix into your juice.
Citrus Fruits
We all know that citrus options like lime juice, lemon juice and more contain vitamin C and other nutrients. Citrus fruits also help digestive enzymes break down food easier because they contain pectin. For best results, you'll need to use as much of the peel as possible. The fruits also contain a flavonoid called naringenin, which helps provide a laxative effect.
Constipation Juicing and Smoothie Recipes
Knowing the best fruits and vegetables for constipation relief is only the beginning. Now, you can figure out how to incorporate these ingredients to make fresh juice. Fortunately, you don't have to guess which recipes will work best. Instead, we've curated smoothie and juice recipes for your convenience.
The Constipation Green Smoothie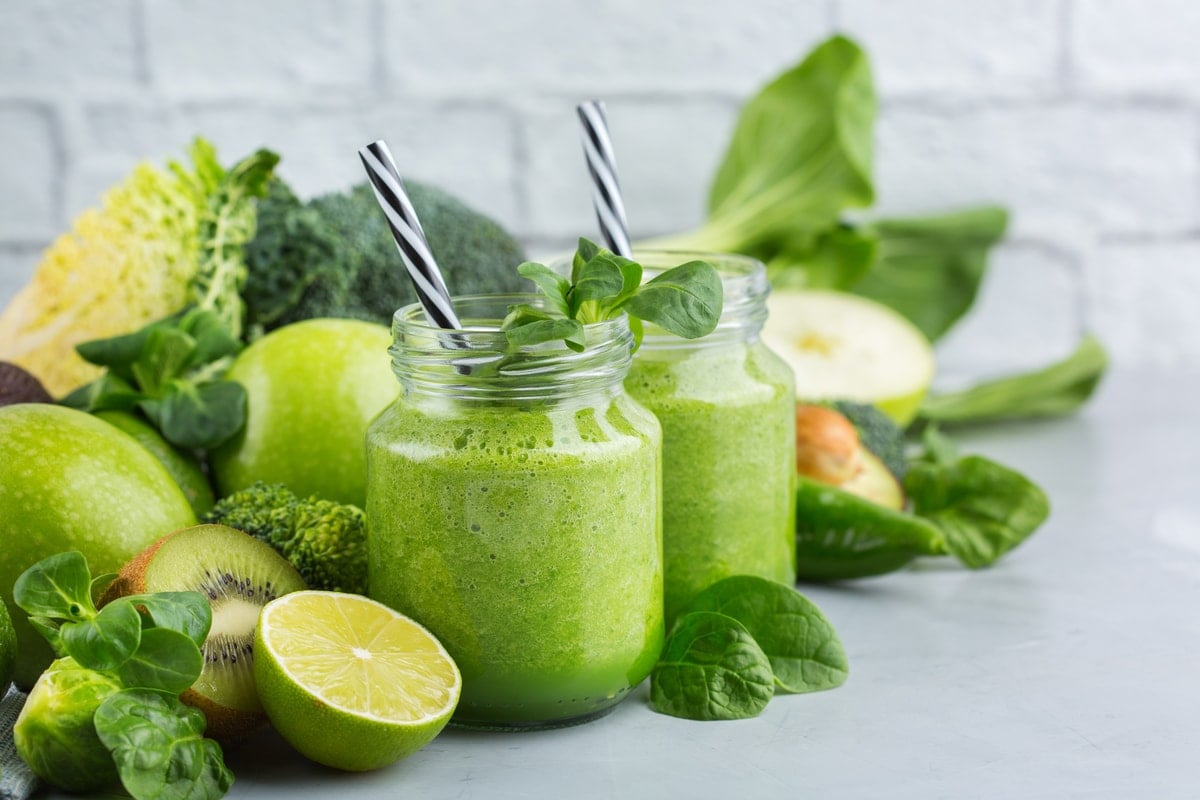 If you're feeling blocked, chugging this beverage down will help you get rid of all that excess waste. You could liken this smoothie to an internal scrub brush - a roto-rooter if you will. Because this drink is so potent, we only recommend it for after you start experiencing constipation.
Ingredients
1 med Kiwi
½ cup chopped spinach
½ cup chopped kale
⅛ avocado
½ cup chopped pineapple (fresh or frozen)
2 tbsp chia seeds or flax seed
Directions
What you'll notice about this recipe is that it doesn't come with a lot of sweetness. If you haven't developed a taste for green smoothies yet, we recommend adding some organic syrup to the mix. If you need this recipe regularly, you might be able to reduce your sugar content over time.
We recommend blending the non-leafy greens first, then adding those to the beverage once everything else is smooth. If you start with the greens, they'll leave some pretty big chunks. Frozen pineapple can make this drink more refreshing, or you can just add some ice. We also suggest pouring a little water into the blender to help make the smoothie easier to drink.
All you have to do is blend everything until smooth, then pour and enjoy.
Green Apple Juice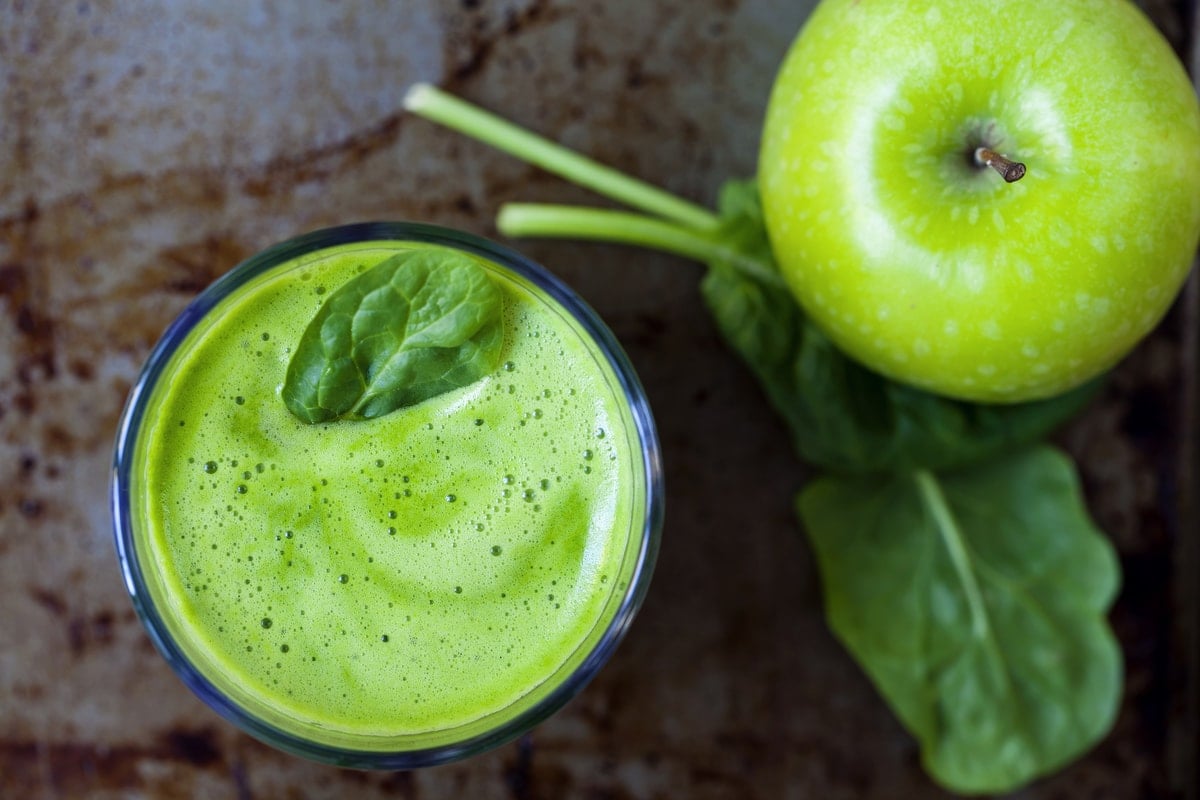 Citrus fruits can also help with constipation, particularly if you extract juice from the peel. If you're using a masticating juicer, this process is relatively easy. As we mentioned, adding some of the pulp back into the beverage can increase its fiber content, which makes it easier for your body to evacuate itself.
Ingredients
2 apples (Granny Smiths have the most fiber)
1 cup chopped spinach
4 stalks of chopped celery
1 4-inch piece of ginger
1 lemon
Directions
You don't have to put ingredients in a particular order, but keep in mind that centrifugal juicers will leave a lot more pulp out of the final product. If possible, try to add some of the lemon peel to your juice, or just make sure to squeeze it as much as possible.
Probiotic Smoothie
As we mentioned, your gut bacteria is essential, so it helps to promote their growth to relieve constipation. This recipe offers both fermented milk and fiber-rich foods for a one-two punch.
Ingredients
½ fresh ginger root
1 large carrot
1 cup Kefir (a fermented milk drink)
½ banana
½ cup chopped papaya
Directions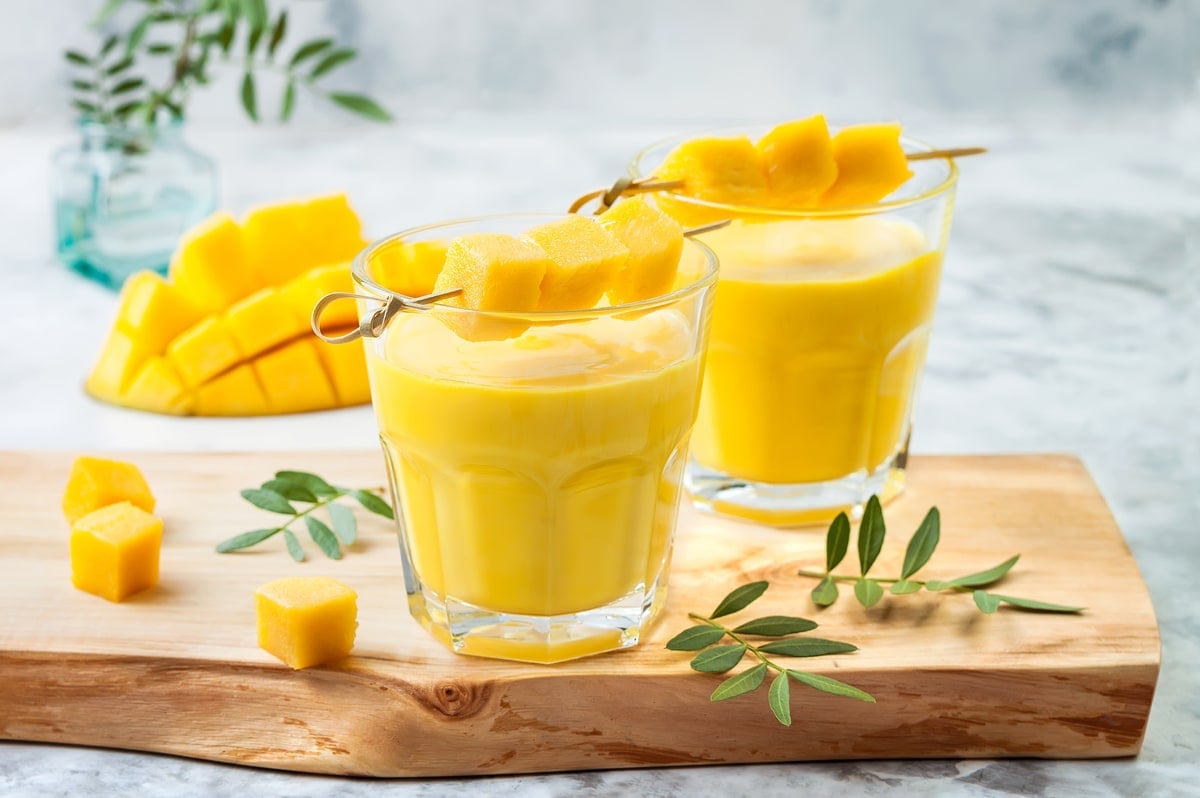 Papaya is good for constipation because it has lots of fiber and water, and the potassium in the banana helps improve digestive health. Kefir may be something of an acquired taste, but it really aids with probiotic digestion. Simply blend the ingredients until smooth and enjoy!
Bottom Line: Clean Your Bowels With Juicing or Blending!
Chronic constipation can be a significant burden and lead to more severe health problems. In addition to juicing, be sure to drink more water and get regular exercise. By getting the body moving, you can facilitate a more efficient system and ensure that your muscles stay strong and resilient.
Sources:
https://www.mayoclinic.org/diseases-conditions/constipation/symptoms-causes/syc-20354253
https://stanfordhealthcare.org/medical-conditions/primary-care/constipation/complications.html
https://pubmed.ncbi.nlm.nih.gov/25109788/
https://pubmed.ncbi.nlm.nih.gov/21323688/
https://www.ncbi.nlm.nih.gov/pmc/articles/PMC4657810/
https://pubmed.ncbi.nlm.nih.gov/21147704/
https://pubmed.ncbi.nlm.nih.gov/27440682/