Studying can often feel unbearable. It can be hard to focus, and fatigue can set in quickly. Luckily, a cup of coffee may be the answer to all your studying problems.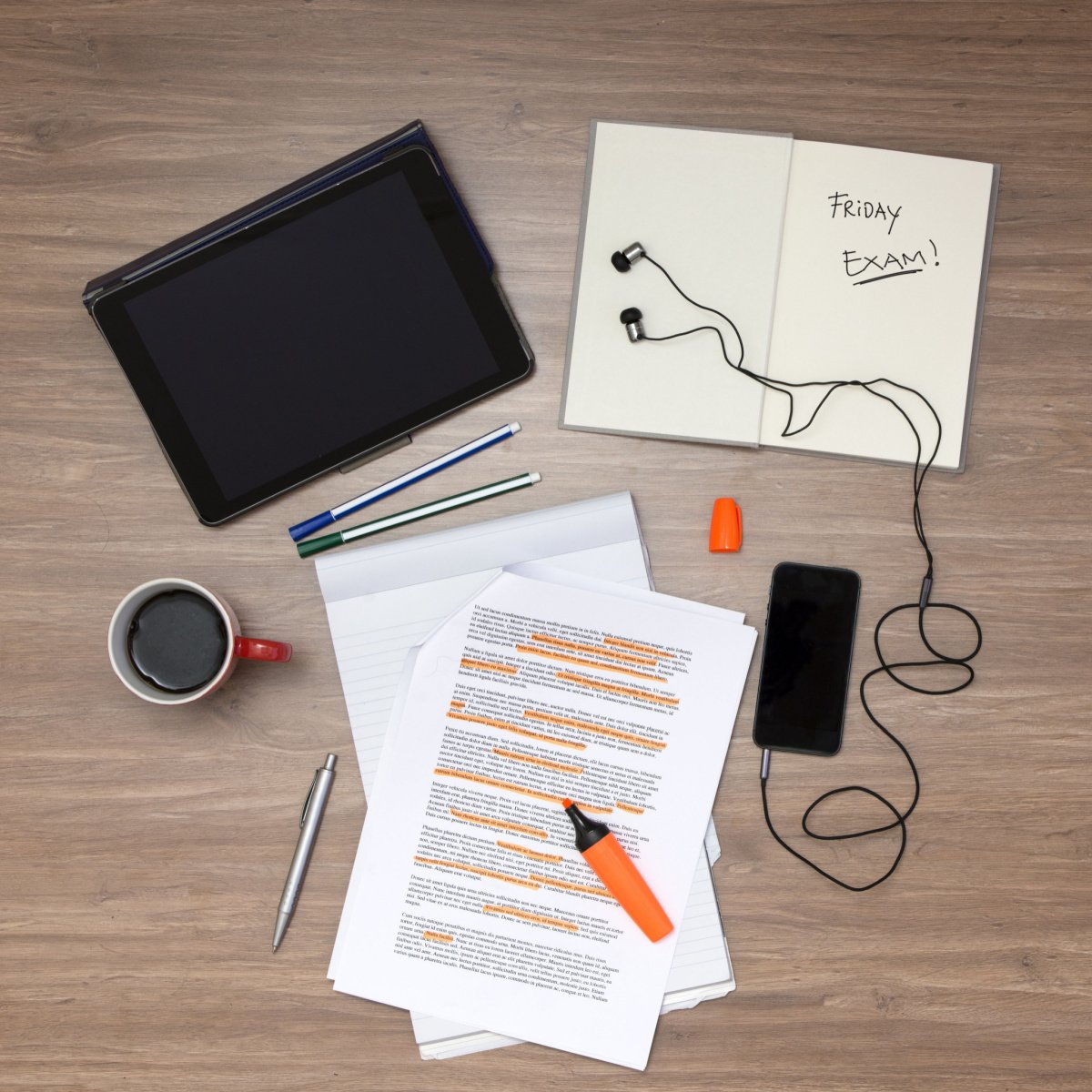 Coffee can help you study better by improving your alertness, focus, and mood. When using coffee for studying, you need to consider your timing. Also, consider adding in a coffee nap.
This article will help you take your studying efforts to the next level by incorporating your secret weapon, coffee. By the end of the article, you will know when and how much coffee to drink to optimize your next study session.
Table of Contents
Why Coffee Can Help Your Studying
If you walk around any college library, odds are you will see people drinking coffee.
Many students drink coffee while studying because caffeine has been shown to enhance alertness and concentration while simultaneously improving their mood.
If you need to study for hours, it's not uncommon to feel fatigued or lack motivation. This is where the coffee can give you that kick you need to buckle down.
And if you're going into studying particularly tired, the caffeine in coffee may help improve your overall cognition in the short term to help you study better.
Will Coffee Help My Long-Term Memory When Studying?
This is a fascinating question, but research has yet to show that coffee will help long-term memory when studying.
One research study found that giving participants caffeine after a memory task enhanced the participants' long-term memory.
However, another study found that caffeine had no statistically significant effect on long-term memory.
These mixed results tell us that you shouldn't expect drinking coffee to enhance your long-term memory of test material. It will still take hard work and repetitive studying to commit the information to memory.
When Should You Drink Coffee: Before or During Studying?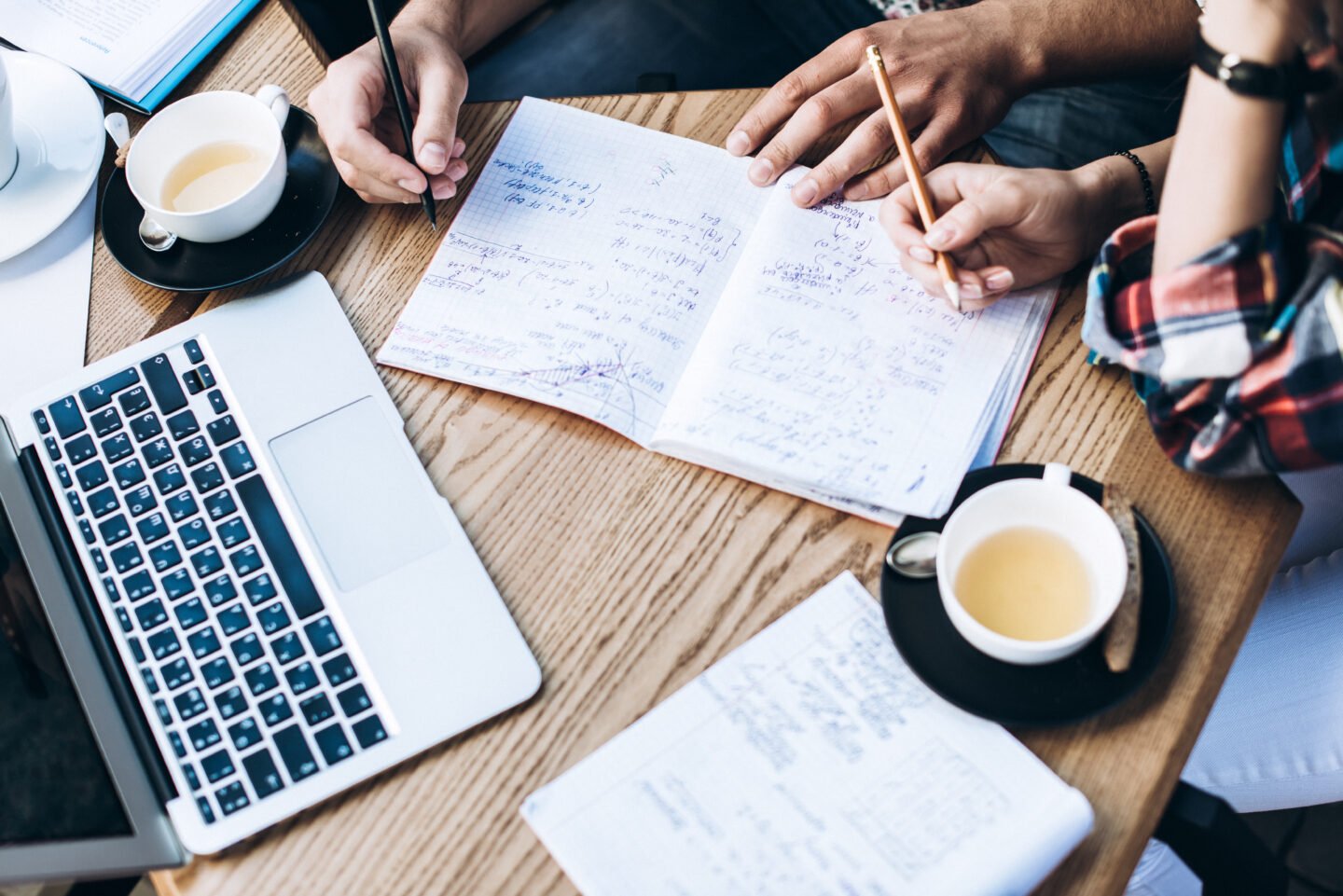 If you need to study, you might wonder if drinking your coffee before or during studying is better. The answer to this one depends on several factors.
First, let's consider how long it takes for caffeine to kick in. Research has found that each of us metabolizes caffeine slightly differently.
Researchers estimate that it may take anywhere from 5 to 45 minutes on average for caffeine to affect you.
This is where knowing your body will come in handy. If you go into a study session exhausted and it takes a while for caffeine to affect you, you may want to drink coffee in advance.
On the other hand, if you're caffeine sensitive and it hits you quickly, you may want to drink the coffee slowly throughout the study session. There is no right or wrong answer, but try to optimize the caffeine buzz for when you need it most.
How Much Coffee is Beneficial to Drink Before Studying?
So we know coffee is beneficial for studying, and we want to time drinking it right while studying. But how much coffee should you drink when studying?
This is another "it depends" answer. It mostly comes down in part to how caffeine sensitive you are. But it will also depend on how tired you feel going into that study session.
If you want to avoid getting coffee jitters as a caffeine-sensitive person, stick to one cup of coffee before studying. Individuals with a higher tolerance for caffeine may be able to handle upwards of three to four cups for a longer study session.
Keep in mind that research and the FDA advise against consuming more than 400 milligrams of caffeine daily to avoid health concerns. Don't consume more than 4 to 5 cups of coffee when studying, as this would amount to about 400 milligrams of caffeine.
Beyond that rule, experiment with your preferences and gauge how tired you are to find an amount of coffee that best suits your needs.
Potential Benefits of a Coffee Nap Before Studying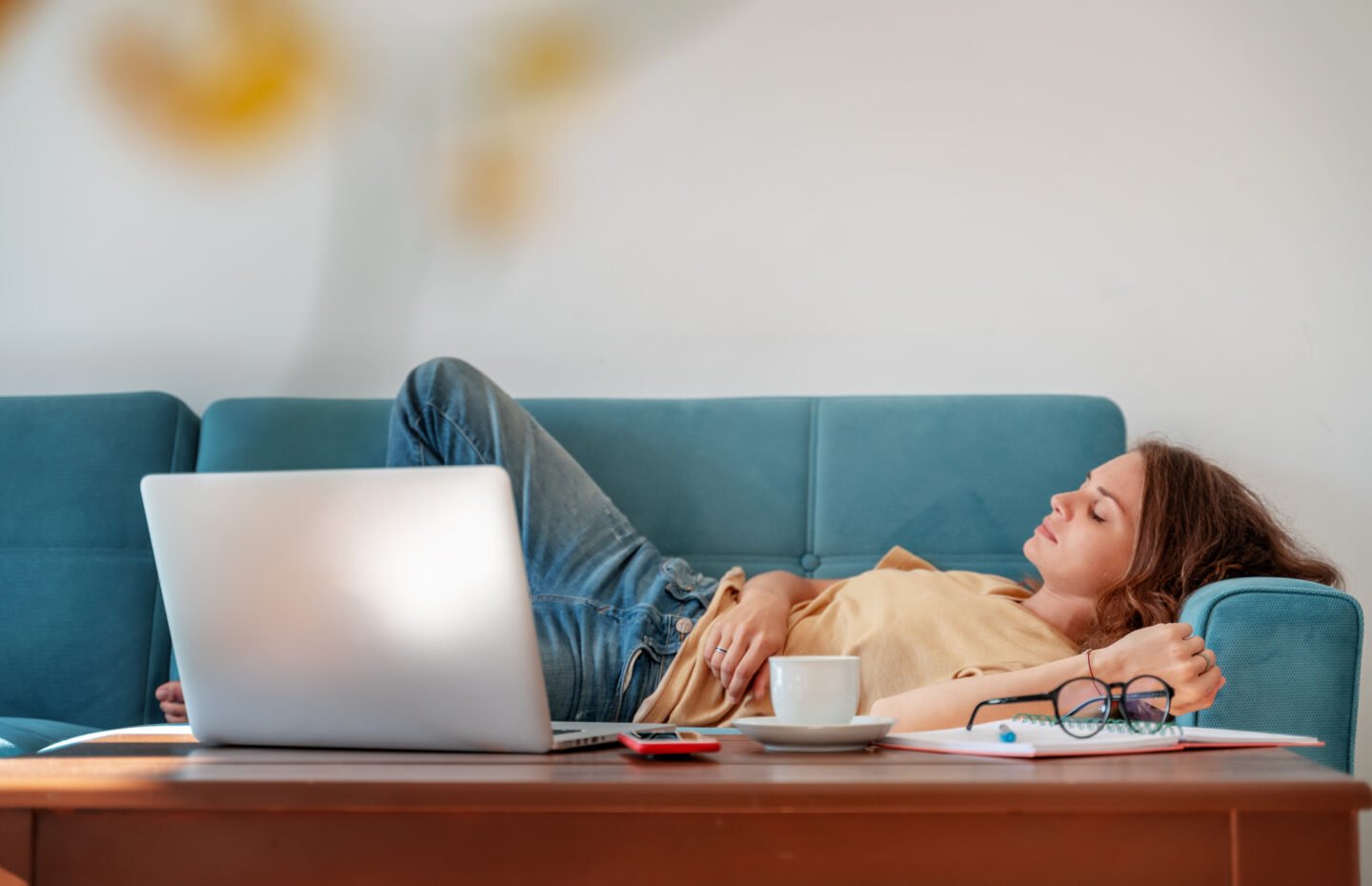 Another consideration you should try before studying is the ever-popular coffee nap. What is a coffee nap?
A coffee nap is where you drink a cup of coffee quickly and then lie down to take a 20-minute nap. Some people swear they feel more refreshed after a coffee nap than after a nap alone.
Science is beginning to agree with these people as research shows that pilots who took a coffee nap were more alert and reported less fatigue.
Note that this nap should only last up to 30 minutes to get the benefits. So, this might not be a good strategy if you're not someone who can take a quick nap.
But if you feel like you are exhausted and still need to study, maybe it's time to give the coffee nap a try to see if it will give you an energy boost.
Coffee with Night Studying
We've all had to pull an all-nighter the night before a big test. You might be wondering if drinking coffee at night is okay while studying. You might also wonder if it will affect your sleep.
The answer to this question comes back in part to your caffeine sensitivity. Because each individual has a unique caffeine metabolism, some people can easily sleep after drinking coffee while others won't.
The half-life of caffeine can be anywhere from 1.5 hours to 10 hours. This means that within that time frame, only half of the caffeine has been metabolized. So if you have a slow caffeine metabolism, this could interrupt your sleep that night.
And research shows that when you sacrifice or have poor sleep, you're more likely to struggle on a test the next day.
I understand it's tempting to drink coffee and stay up studying at night to cram for a test. But it may be better for you and your test score to go to sleep instead.
What About Coffee Right Before the Test?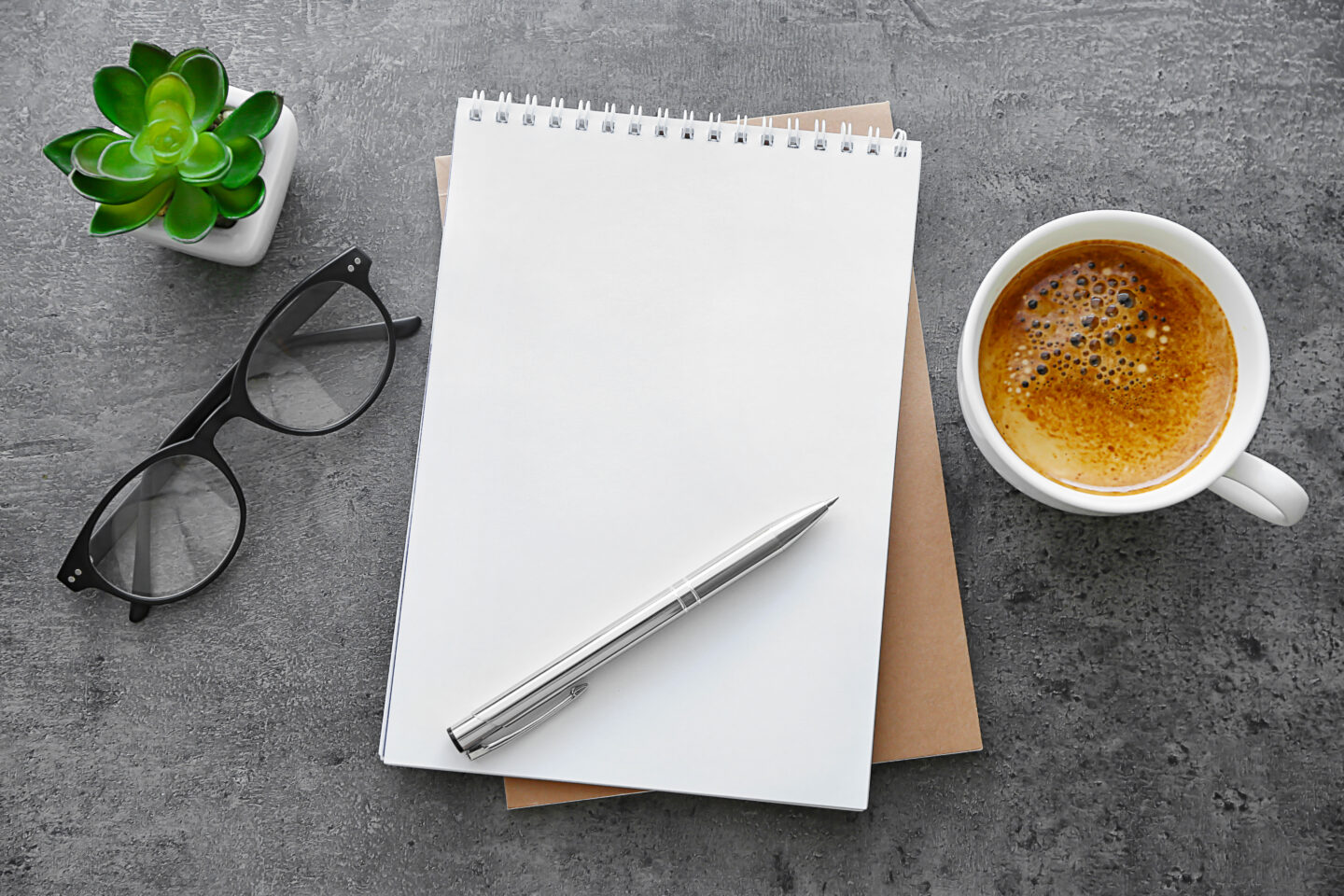 Drinking coffee while studying is just one piece of the puzzle. When it comes to the day of the test, should you drink coffee right before?
If you usually have a cup of coffee in the morning, you probably don't want to skip it on test day. Doing so could result in a headache or abnormal fatigue.
The current research is inconclusive about whether or not caffeine will help you perform better on a test.
What I suggest is being mindful of how nervous or anxious you are. If you are someone who has high test anxiety, there is the potential that caffeine could heighten this anxiety and negatively impact your performance.
But if you feel that caffeine only enhances your cognition without the jitters, drinking coffee before a test may work to your advantage.
Final Thoughts
Coffee can improve your studying experience by fighting off fatigue, improving your focus, and boosting your mood. We can't say if it will help your long-term memory as the research is mixed.
Whether you should drink coffee before or during your study session depends on your fatigue and caffeine sensitivity.
The amount of coffee you should consume will also depend on your caffeine sensitivity and the time of day but always stay within the FDA recommendation of 400 milligrams of caffeine.
If you're particularly tired before studying, you may want to try a coffee nap. If you're going to drink coffee late at night to help your studying, it may impact your sleep which could negatively affect your test score.
There's also no evidence to suggest that coffee before a test will help you perform better. The best strategy may be to drink coffee during the day to optimize your studying but prioritize your sleep that night.