Have you decided to entertain for Christmas this year? If it's your first time, the whole day can seem intimidating, but it needn't be if you plan ahead. Lay the groundwork in advance for a stress-free day.
This is a Christmas cooking guide that provides a delicious three-course feast that anyone can cook. Shrimp cocktails and mushroom tarts, roast turkey and potatoes, followed by brandy snaps and trifle. You'll also get some helpful tips for planning out your entire Christmas in advance so that the stress levels can be reduced.

Table of Contents
Christmas Checklist
Follow this checklist for the perfect Christmas that is remembered for the right reasons!
Week 1 (Early December)
Set budget
Write Xmas card list
Write gift list and start buying
Send overseas cards and gifts
Plan parties and other activities
Week 2 (Mid Dec)
Presents – buy the biggest ones first, so you don't overspend on the small ones
Get the decorations out of storage
Week 3 (Mid Dec)
Send off cards with enough time to ensure they get there before Xmas day
Finalize Christmas day menu
Buy wrapping paper and tape and start wrapping
Start a detailed grocery shopping list
Get out the tree and decorate it
Christmas Week
Tidy household
Hang decorations
Put presents under the tree
Do the food shopping for the big day
Christmas Eve
Peel and cut all vegetables and store in sealed containers in the fridge
Prepare and chill desserts
Defrost the turkey
Make seasoning mixes and sauces
Hang up the Christmas stockings
Relax and have a glass of wine

Christmas dinner recipe plan
Follow our classic Xmas recipe menu that won't let you down on the big day.
Entrees
The secret with entrees is getting the portion size right. Your guests will already be filling up on pre-dinner snacks, so keep the entrees on the small side. Just enough to whet their appetite before the main attraction.
Shrimp cocktail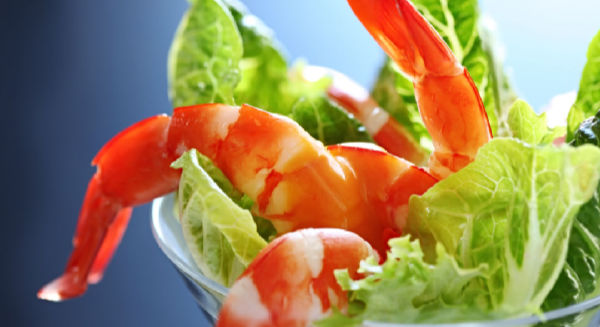 The shrimp (aka prawn) cocktail was a crowd favorite back in the 70s and 80s, then they fell out of favor. In recent years, they've begun their come-back, so get on board! Shrimp cocktails are a lovely light meal, full of color and fun to eat.
Cheese souffle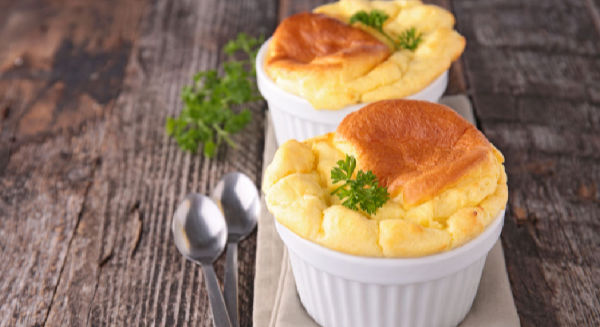 If you've never cooked a souffle successfully, then this may not be the best time to try a new dish. They are notorious for not rising. However, if you like a challenge and you want to impress, make a batch of soufflés. Do not attempt these if you are entertaining more than eight guests.
Mushroom tarts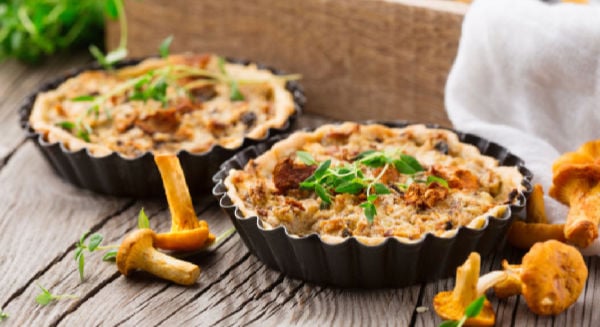 The heart-warming, earthy combination of creamy mushrooms and pastry is divine. Buy the pastry if you're concerned about time, otherwise make your own. And remember, if you enjoy making pastry then be sure to check out our review of the top pastry boards.
Main Course
The main course is a chance to impress your guests. Try to put some extra effort into at least one of the mains. It needs to be a showstopper!
Roast turkey

Turkeys can grow massive, so if you have plenty of guests then this is one way to feed them without having to cook lots of other mains.
Spend a little extra time on finessing that bird. Slide some tasty seasoning under the skin, and it'll be packed with extra flavor.
How to cook the perfect turkey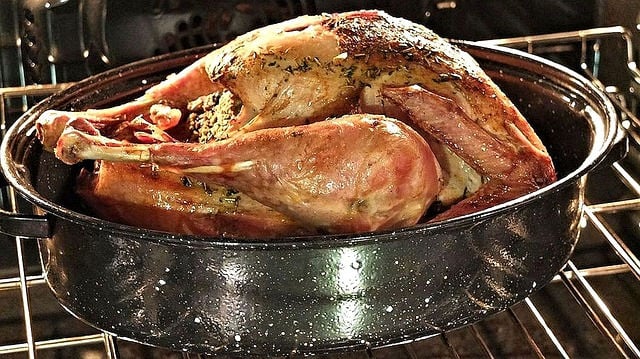 If you have a frozen bird, defrost it in the refrigerator. Allow 18 hours/2 pounds. If you defrost at room temperature, allow 7 hours per 2 pounds.
It is best to cook the turkey at least an hour in advance then wrap it with two layers of foil and cover with a tea towel. This is a much better option than desperately hoping the turkey will cook in time.
| Turkey Size | Enough to feed |
| --- | --- |
| Small | 4-6 |
| Medium | 7-10 |
| Large | 11-15 |
| Extra Large | Up to 18 |
Honey glazed ham

Christmas ham has always been a favorite at the dinner table. The combination of salty meat with a sweet glaze is hard to beat. Decide what size ham you want and then go for something bigger. That way, you'll have lunches sorted for the next two weeks over the festive holidays.
Crispy duck fat roast potatoes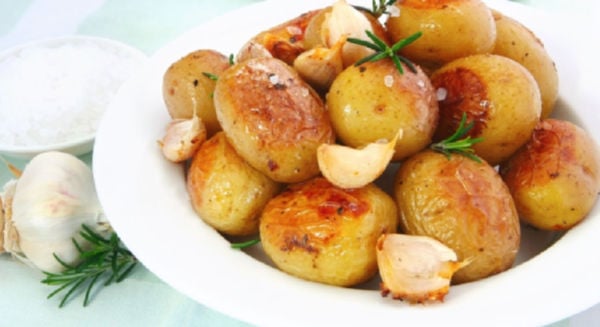 There are so many ways you can cook potatoes, but this is one of the best ways. Pre-boiling the potatoes, then roasting in salted duck fat results in a soft interior and crispy golden exterior. These potatoes need to be eaten soon after cooking, which shouldn't be a problem if you're entertaining.
Desserts
Desserts allow you to bring out your creative side. The best part about preparing desserts for Christmas is that you can make them before the guests arrive, sometimes days in advance. That means there is more time to sip on champagne and less time stressing in the kitchen.
Brandy snaps

Crisp biscuit-like tubes filled with cream, who can say no to that? Make the snaps several days in advance and keep them in an airtight container.
Trifle

Add layers of fruit, berries, sponge, and if you feel like it, Jell-O! Pretty much anything goes with trifles, so get creative.
Christmas Tree Cookies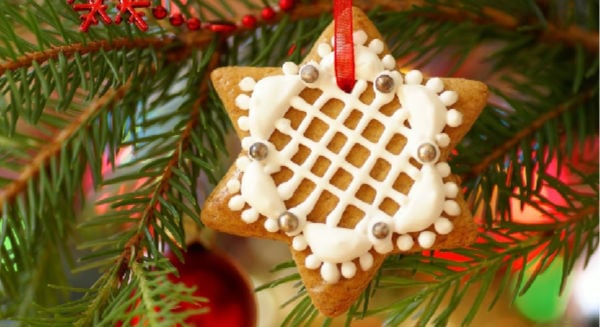 These cookies are a fun activity for the kids or kids at heart. Use a cookie cutter, or if you love perfectly shaped cookies, get yourself a cookie press. We reviewed the best cookie presses currently available, so if you're considering getting one, be sure to check it out.
Are you planning a party?
If you plan on hosting a party for more than five people, put some thought into how to make it a day that's talked about for years to come. Some $5 party crackers and a cheap Xmas ham won't cut it. You need to bring your A-Game.
Organize everything in advance with a detailed checklist and timetable, so you stay on track.
Setting a budget is essential. Decide what you can afford and plan accordingly. If your budget is small, then downsize the party and invite only your closest family and friends. If a large party is a must, then consider asking everyone to bring a dish to lighten the costs.
Check if any guests have special dietary requirements: vegan, coeliac, vegetarian, or nut allergies.
Not everything has to be homemade. Bulk out the menu with store-bought bread, dips, cheese, and a fruit platter.
Try to have most dishes cooked by the time your guests arrive. Then you can enjoy the festivities and avoid slaving over the stove all day.
11 tips for the ultimate Xmas feast
There is a saying that Christmas is a race to see which will give out first, your feet or your wallet. To make the day more enjoyable, follow these steps:
Choose dishes that taste amazing but are simple, fail-safe recipes.
Don't experiment with new dishes on the big day. Stick with tried and tested recipes.
Empty the refrigerator as much as possible in advance so that there is room for the leftovers.
Purchase the long-lasting groceries a few days in advance to avoid out-of-stocks. Buy the fruit, vegetables, and meat the day before so that everything is fresh.
A buffet is much easier and more relaxed than a sit-down meal.
Have a suitable mix of cooked and uncooked food to take the pressure off valuable oven space
Christmas dinner is not the time to experiment with new advanced recipes - stick with the basics.
Consider buying online to avoid the rush in-store.
Establish your traditions instead of doing what everyone else does.
Share the workload by inviting guests to bring a dish. Make sure everyone brings something different.
Have a break, don't be a hero.
Final words
So that's our guide to entertaining on Christmas Day. The cooking part can seem daunting, especially if it's your first time. The secret to a stress-free day is lots of planning and, if necessary, delegation. For extra-large events, enlist the help of others to bring a dish. People are more than happy to do that – in fact, some guests relish the opportunity to showcase their favorite dessert.
Merry Christmas to you all, and Bon Appétit.
Share with us your favorite tips for Christmas entertaining in the comments below.