Getting enough protein each day is incredibly important for good health. It's also particularly good to get a lot of complete proteins, which contain all nine essential amino acids.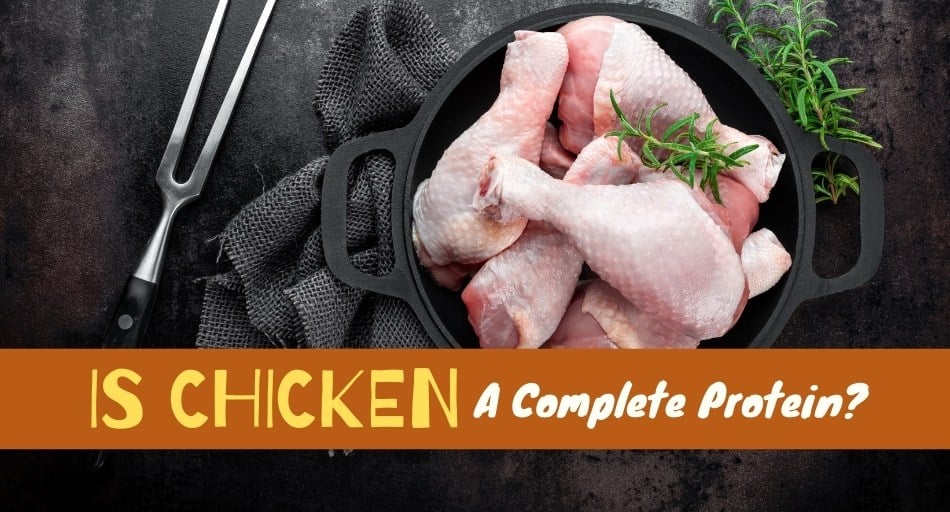 Most sources of complete proteins include animal products, including dairy, red meat, seafood, and poultry. So, if poultry is a complete protein, is chicken a complete protein too?
Table of Contents
Is chicken a complete protein?
Chicken is a complete protein, just like all other animal-derived products. This means that chicken contains all nine essential amino acids that your body can't produce on its own. Therefore, the protein that chicken contains is even better for you.
What's more, chicken is a rich source of various minerals and vitamins that help you stay healthy, and eating it can help prevent mineral and vitamin deficiencies as well as help your body fight against diseases.
As you can see, there are many benefits to eating chicken in all its forms.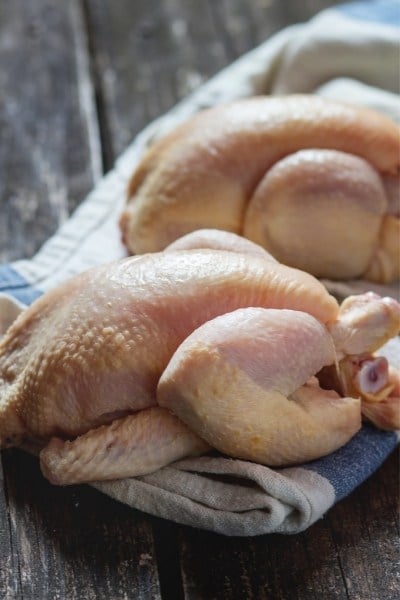 Make sure to also read Do I Need To Worry About Eating Complete Proteins?
Why is chicken a complete protein?
Chicken is a complete protein, as it contains all nine essential amino acids that your body is not capable of producing. These are the building blocks of your muscles and various body cells.
So, since chicken is a complete protein, it provides you with all the nine essential amino acids that your body needs.
Because of that, you don't have to pair it with a source of other amino acids, as none are missing.
Is chicken good for you?
Aside from being a great source of complete protein, chicken is a great source of this nutrient as well.
One cup of chopped chicken breast contains 43.4 g of protein, which is 87% of your daily recommended need for this macronutrient.
This nutrient is particularly important for the health of your muscles. It also prevents lean muscle loss during extensive exercise, so it can be beneficial for people trying to lose weight while gaining muscle.
Aside from the protein, one cup of chopped roasted chicken breast provides you with almost your whole daily need for niacin.
Also called vitamin B3, this nutrient helps improve blood fat levels, reduce blood pressure, and help treat type 1 diabetes.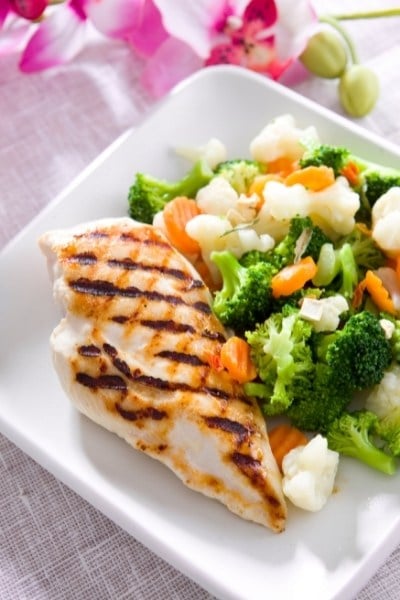 Additionally, niacin is very important for boosting brain health, as it protects your brain from age-related conditions, such as dementia.
Consequently, it's very beneficial to get enough of this vitamin each day.
All parts of a chicken, especially chicken breast, are also rich in vitamin B6. This micronutrient has been known to improve your mood and reduce the symptoms of anxiety and depression.
Vitamin B6 may also help aid in hemoglobin production, which can help in the prevention of anemia.
This vitamin is primarily found in poultry, so eating chicken is a good way to prevent the deficiency of this nutrient.
Aside from that, chicken provides you with a lot of phosphorus, which is another nutrient that's primarily found in poultry and other types of meat.
Phosphorus is a bone-healthy mineral, which means that it keeps your bones and teeth healthy. It also helps with muscles contraction and aids in muscle recovery after working out.
Most people these days might have a mineral deficiency, so indulging in chicken from time to time can help prevent that.
Other minerals that chicken is loaded with are selenium, copper, magnesium, zinc, and potassium.
Due to its high protein and low carb content, chicken can help with weight management, regardless of whether you're trying to lose weight.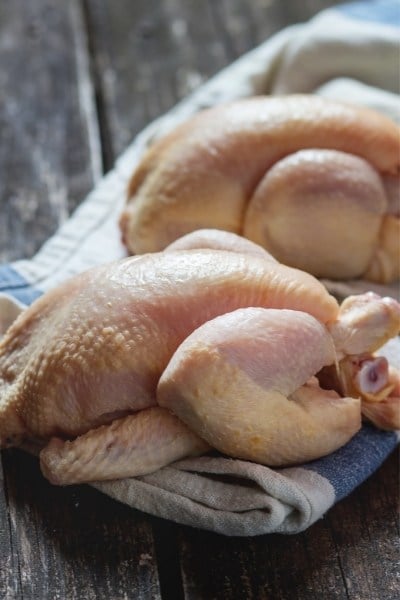 Studies show that adding more protein-rich foods to your diet can help you manage your weight, prevent obesity, and improve weight loss.
It's also a great food to add if you exercise a lot. This is because it helps with muscle recovery and helps you keep up your workout routine.
How can you make chicken an even better source of protein?
Chicken contains all essential amino acids that a food needs to be considered a complete protein. Because of that, you don't have to do much to improve the protein profile in chicken.
On the other hand, it's beneficial to eat chicken with a good source of fiber to consume a fully balanced meal. This can help you ensure that you're getting all the nutrients your body needs.
Also, healthy veggies and leafy greens are rich in important minerals and vitamins, which contribute to your health, and chicken might not provide you with a lot of them. So, it's a good idea to eat chicken with these types of foods.
In addition, it's good to roast your chicken or use dry heat to prepare it. This can help you ensure that you're not getting too many calories from fat and other ingredients.
Fried chicken also tends to contain some trans fat that isn't good for you. That's why it's important to avoid it.
Are all parts of chicken complete proteins?
Chicken is an animal product, so all of its parts are complete proteins. So, if you're looking to load up on all essential amino acids, chicken is a great food to incorporate into your diet, no matter which parts you choose.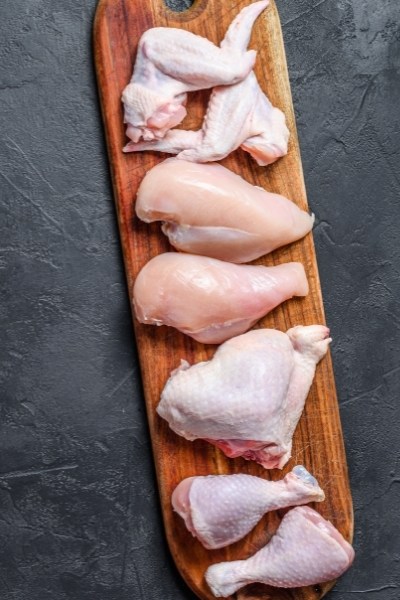 One thing to keep in mind, though, is that some parts of the chicken are lower in calories than others.
If your goal is weight loss, you might want to choose parts with lean meat like chicken breast. That way, you can get enough protein while still losing weight.
One thing to keep in mind to get the best protein from chicken is to cut off excess fat. This is especially important if you're trying to lose weight since you won't get any unnecessary calories.
Conclusion
Just like all other animal products, chicken is a complete protein. This means that it provides your body with all nine amino acids that your body can't produce. Because of that, it's a very good source of protein as well.
Also, chicken is a good source of many vitamins and minerals, such as niacin, vitamin B6, phosphorus, and selenium. Because of this, eating this lean meat can help your health in many ways, not just because it has protein.
Sources: Cleveland Clinic, Nutrition Data, and PMC