Celery is a common vegetable in many people's diets, especially those trying to lose weight. It's also tasty and surprisingly versatile in the kitchen, adding its crispness to salads or its unique flavor to soups and stews. It's also nutritious and is often found beside carrot sticks as a healthier alternative than pita for scooping up dips.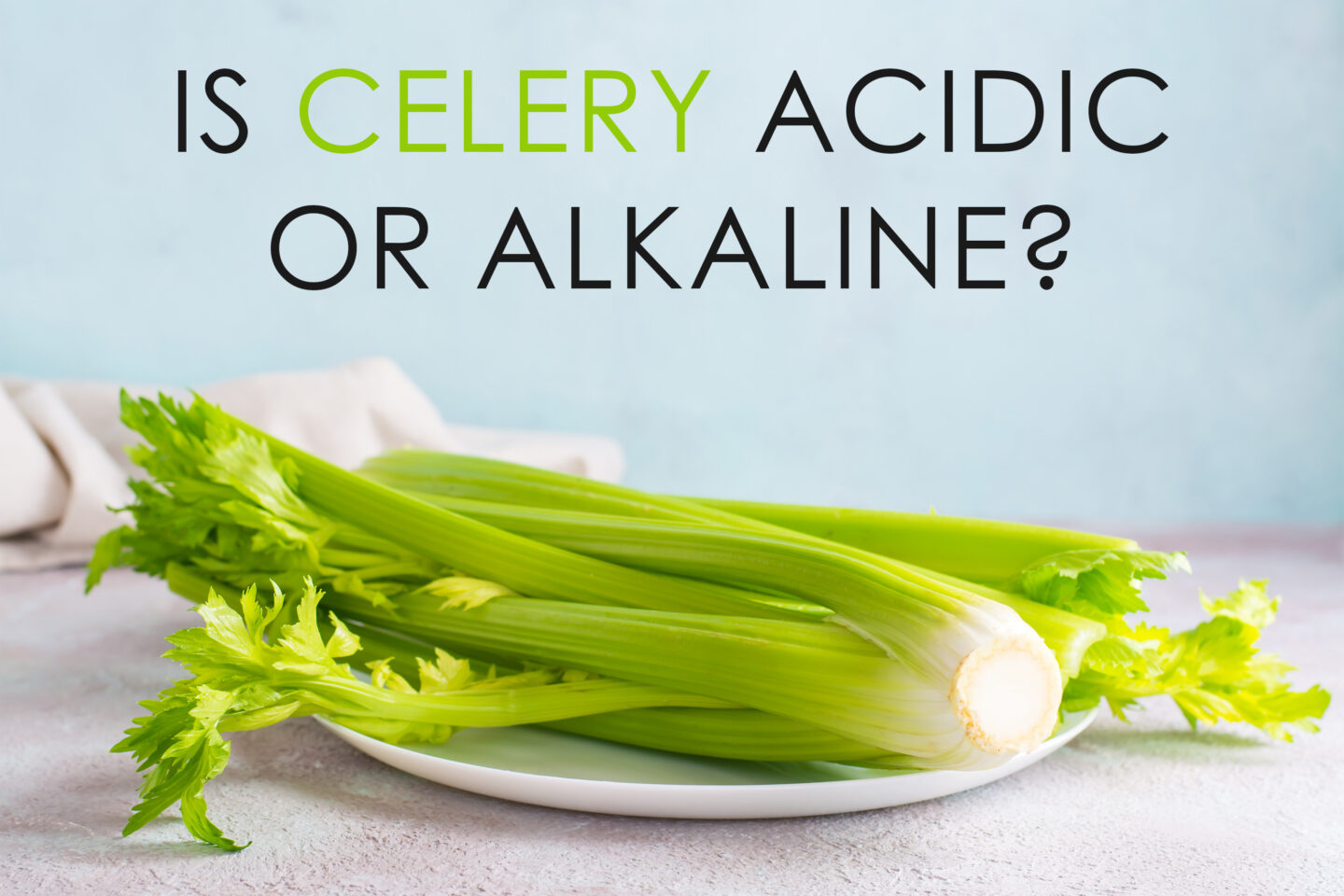 However, people suffering from acid reflux or GERD often follow a low-acid diet to control their symptoms. Those on such a diet must know which common foods are acidic and how each affects them individually so they can limit their intake or avoid them entirely.
How well does celery fit into the meal plans of these people?
Like many vegetables, celery is slightly acidic but alkaline-forming, so it shouldn't trigger acid reflux symptoms in most.
In fact, adding celery to your diet may reduce your symptoms.
Table of Contents
What Is the pH of Celery?
Raw celery has a pH of around 5.70-6.00, which is close to neutral, while cooked is about 5.37 to 5.92.
Celery soothes your stomach and esophagus, which may reduce the severity of acid reflux symptoms.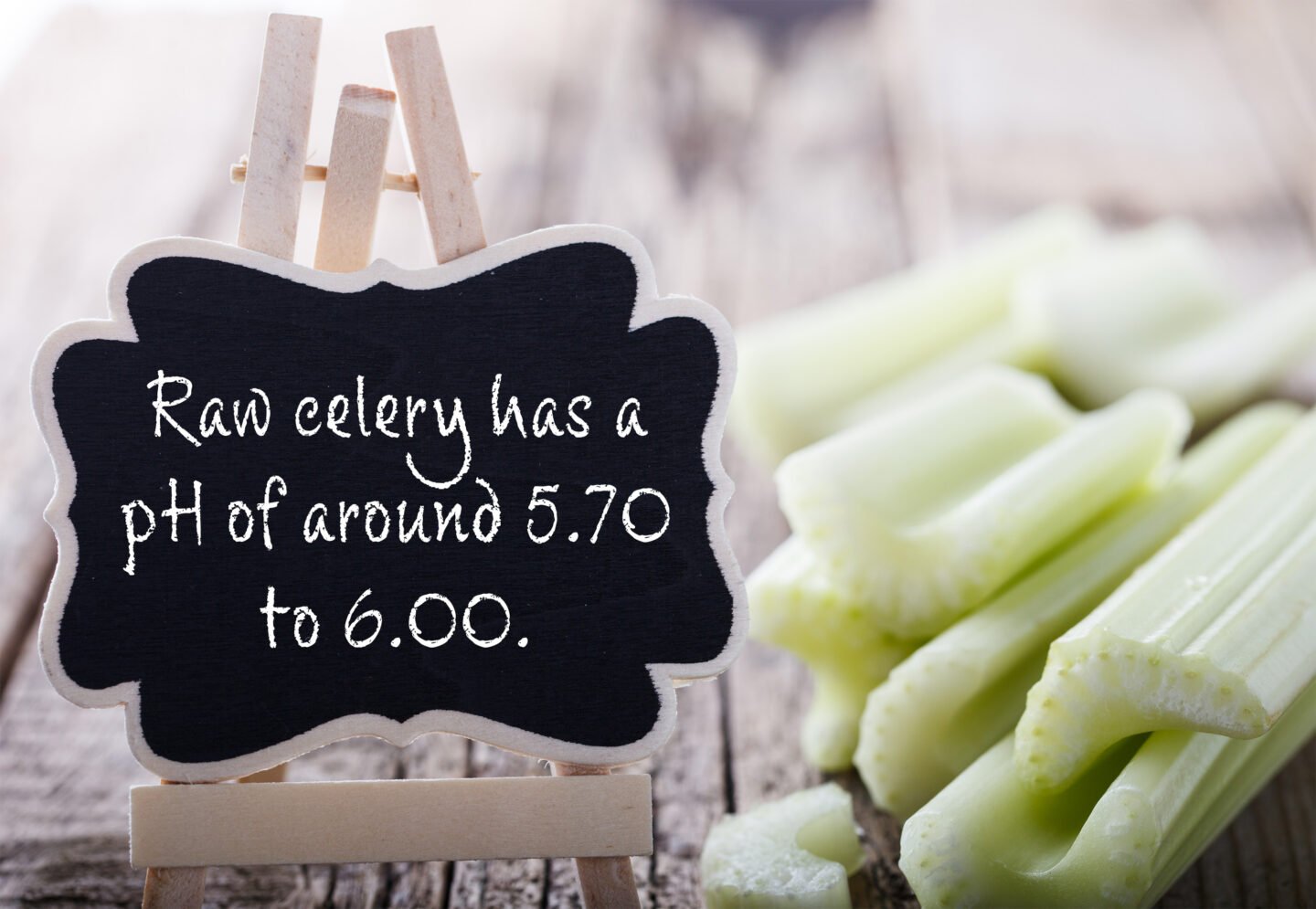 Is Celery Good for You?
Celery is low in calories but very nutritious. A serving contains a good amount of vitamin B9 (folate), which supports red blood cell formation and contributes to cell growth and function. Folate is crucial in the early stages of pregnancy, as it prevents spine and brain defects.
Like all vegetables, celery is high in antioxidants and active compounds that help flush free radicals out of your body, preventing oxidative stress and cellular damage. This reduces your risk of heart disease and cancer.
The antioxidants in celery help protect your blood vessels, cells, and organs from inflammation.
Celery is also a good source of potassium, which supports cell, muscle, and nerve functions.
Potassium works with sodium to control your electrolyte levels, regulating your blood pressure.
Some studies suggest that celery seed extract improves cognition and memory, lowering your risk of developing Alzheimer's and Parkinson's.
Can You Eat Celery If You Suffer from Acid Reflux?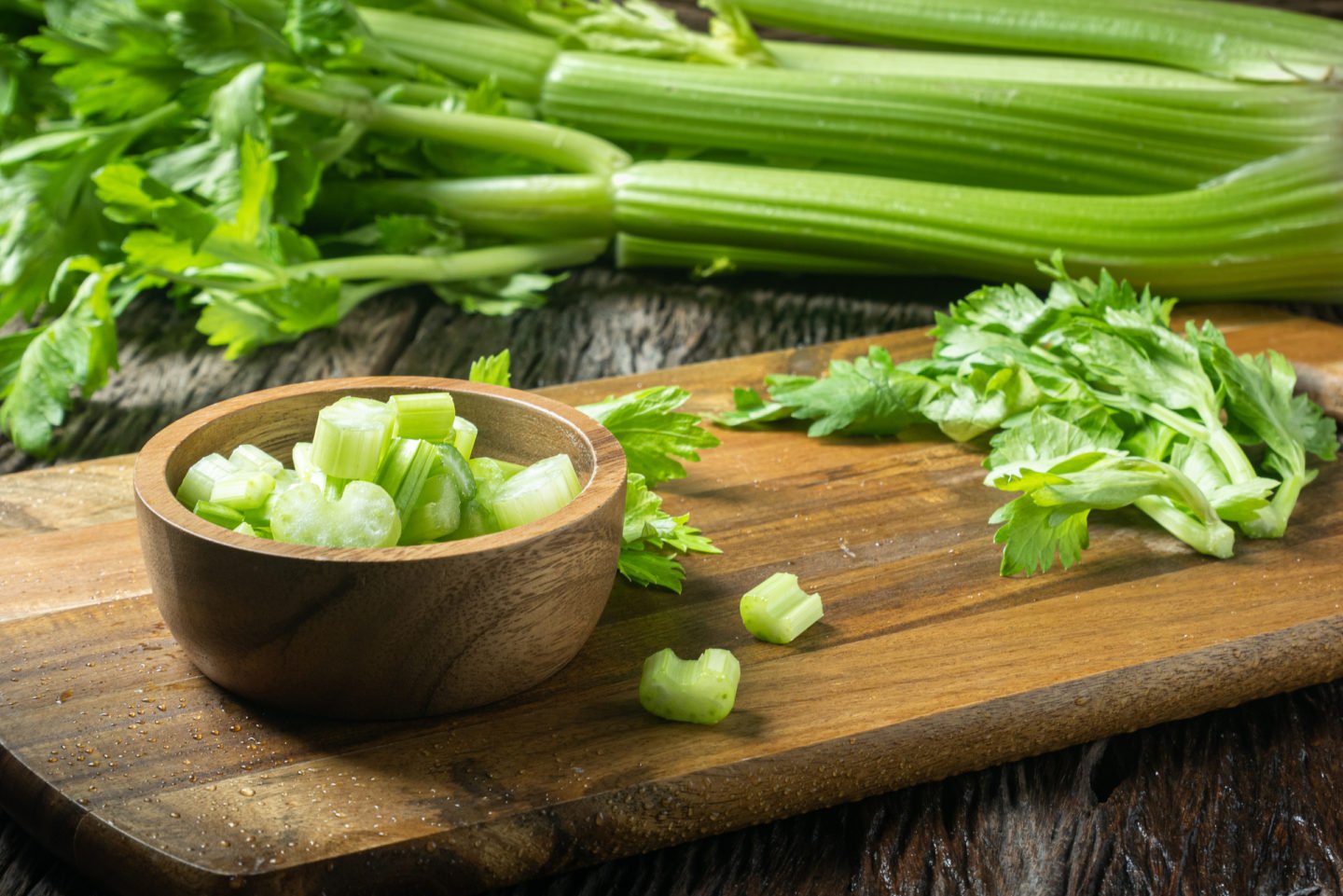 Celery is alkaline-forming, so it is an excellent addition to a low-acid. It's also a great source of fiber, which soaks up excess stomach acid.
Is Celery Juice Acidic?
Celery juice is as acidic as raw celery, with a pH of 5.70-6.00.
It's also alkaline-forming, so it is a great drink for those on a low-acid diet.
Celery juice is also a fantastic source of vitamin B6, folate, riboflavin, vitamin K, and potassium.
Is Celery Soup Acidic?
Canned celery soup has a pH of around 6.20 and is alkaline-forming. However, some brands may contain additives that could trigger your acid reflux symptoms.
Homemade soup with a bone broth base is a healthy alternative to canned soup. Bone broth has been shown to reduce the risk of migraine and stress headaches in some studies.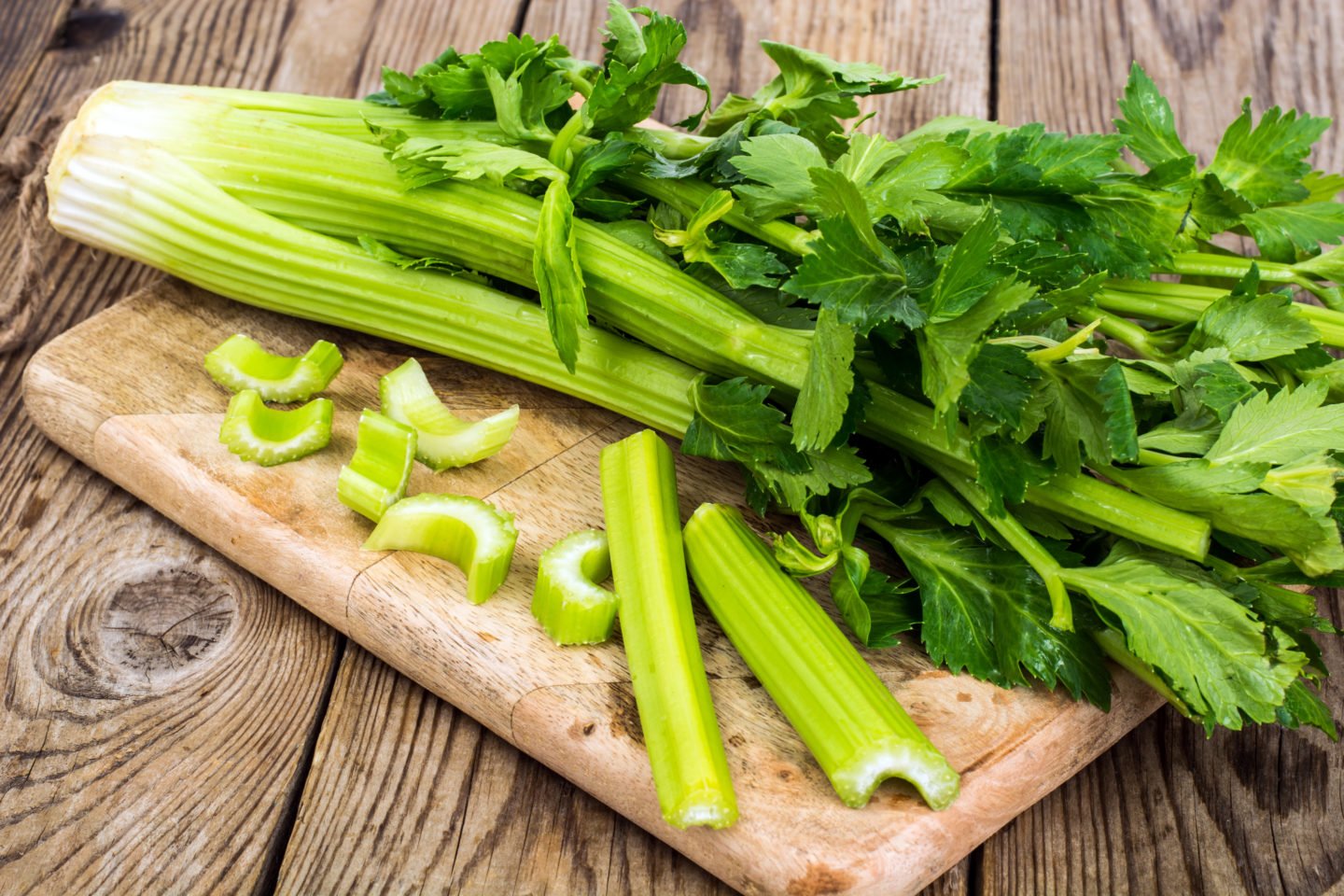 Conclusion
Celery is low in calories, nutritious, and an excellent addition to a healthy, balanced diet. It's also alkaline-forming, so it's safe for those suffering from acid reflux and GERD.
Don't know what to drink? Check out these articles: 20 Most and Least Acidic Juices and 20+ Alcoholic Drinks Ranked by Acidity Level