Everyone loves a nice, crispy Eggo waffle for breakfast, but if your toaster's out of order, you may be thinking twice about your breakfast. You may even be wondering, "Can you microwave Eggo Waffles?"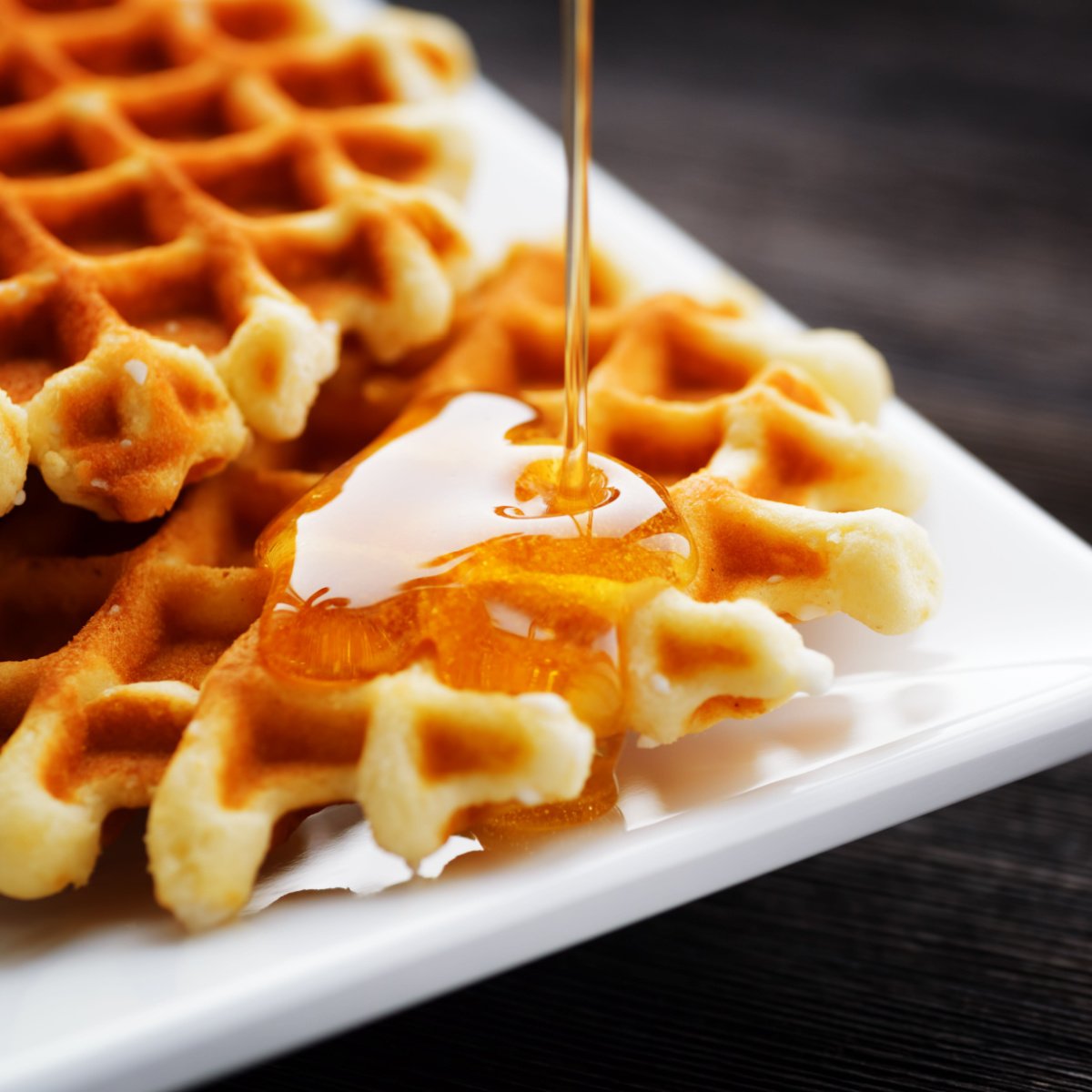 In fact, you can microwave Eggos, though they might not turn out exactly the same as toasted ones. However, you need to take care when cooking them in the microwave, as a difference of a few seconds can make all the difference in quality. Learn more about perfectly microwaving Eggo Waffles here.
Table of Contents
What to Know Before Microwaving Your Eggos
While toasters and microwaves can both be used to cook similar foods, they do so using totally different methods. Toasters use radiant heat that comes from metal coils along the inside of the toast slots. Microwaves, on the other hand, use high-energy waves to excite the particles in your food and create heat.
Practically speaking, the radiant heat from toasters gives your waffle a nice, crisp exterior, while microwaves don't. This means cooking a waffle, or any other bread product, in the microwave will give you soggier results.
Another factor may come into play when cooking stuffed waffles. In some cases, these fillings can expand and explode, causing a mess and a potential hazard. To avoid this, cut a small slit in the waffle to give the filling room to expand.
The Easy Way to Cook Eggo Waffles in the Microwave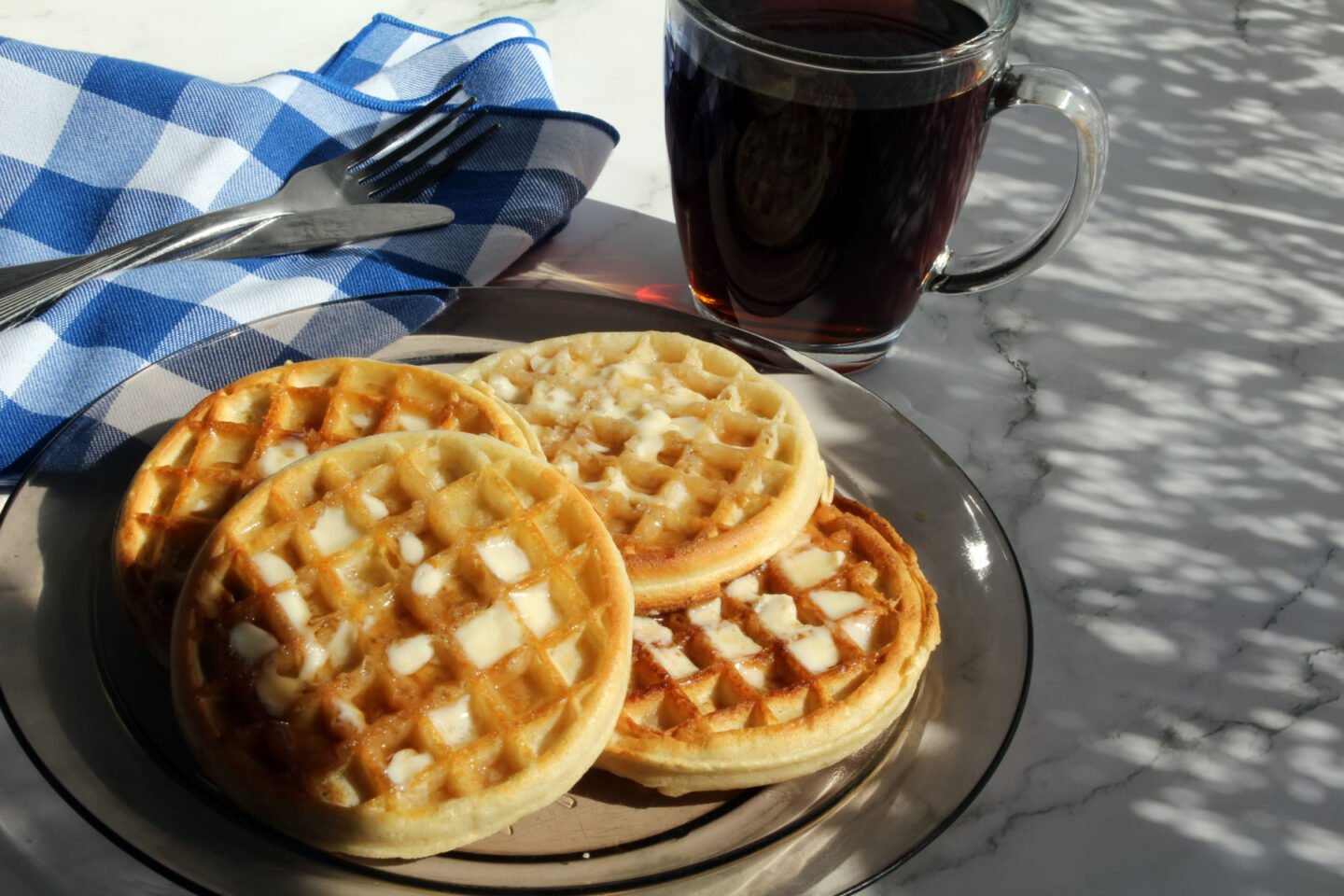 Even though it doesn't get you the same results, cooking an Eggo Waffle in the microwave is fast and easy. Just follow these simple steps.
1. Prepare your plate.
One crucial step when microwaving Eggo waffles is lining your plate with paper towels. These will soak up any extra moisture on your waffle so it doesn't get too soggy.
It's also important to remember to use a microwave-safe plate. Ceramic or paper are good options.
2. Heat up your waffle.
Now, place your Eggo Waffle on the paper towel lying in the center of the plate. Cook each waffle for 30 seconds on full power.
3. Flip and heat again.
After 30 seconds, remove your waffles and flip them over. This will ensure they cook evenly and prevent hot or cool spots from forming. Take care when handling them, as the waffle may be hot by this point.
Then heat the waffle again for another 15 to 30 seconds. Heating times will vary depending on the power of your oven and the thickness of the waffle you're cooking. For the best results, take it out after 15 seconds and check for doneness.
4. Remove from heat and enjoy.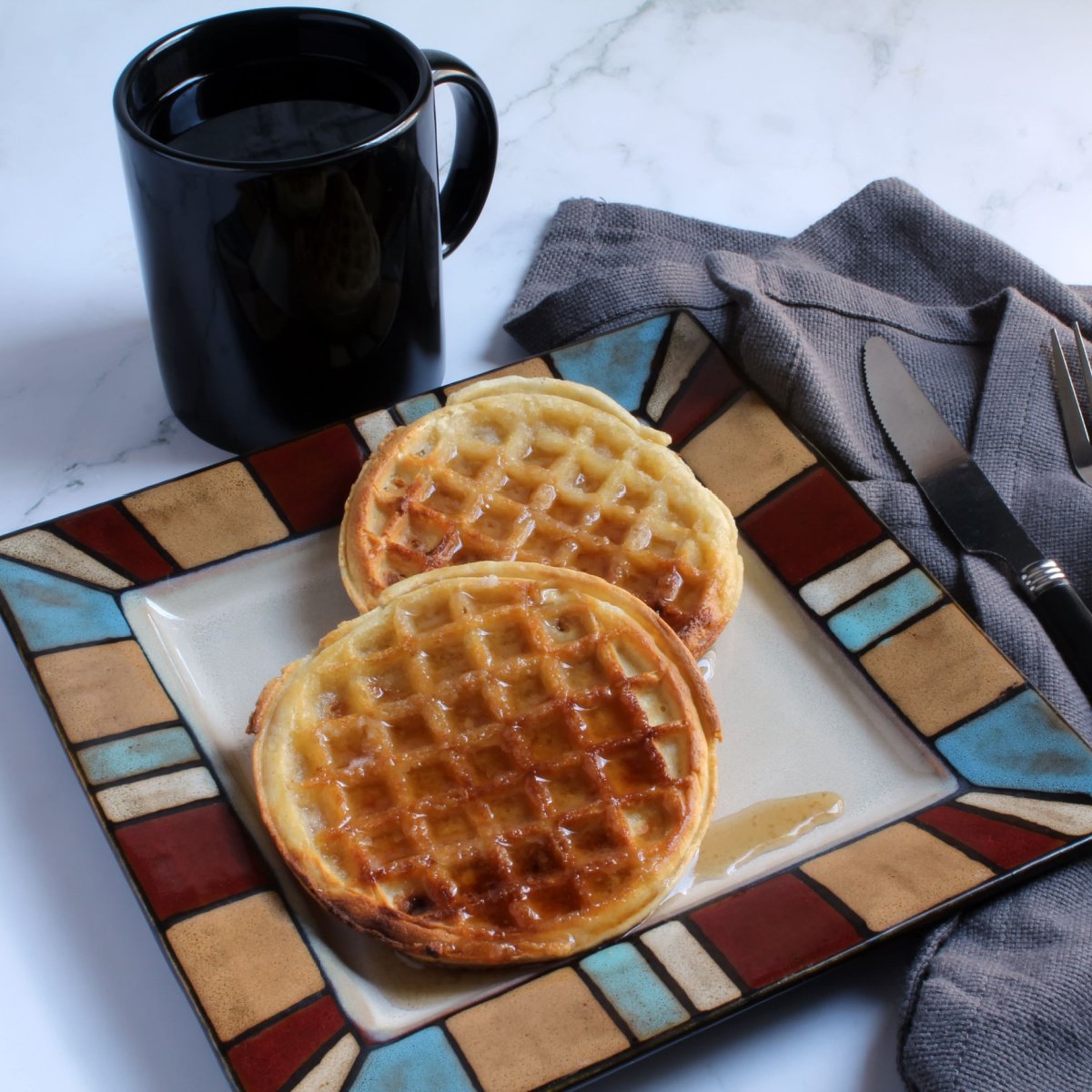 When your waffles are heated, remove them from the microwave and toss out the paper towel. You can top them with your choice of toppings, including syrup, butter, peanut butter, or anything else you like.
Frequently Asked Questions
Can Eggo Waffles be cooked in the oven?
Cooking Eggos in the oven will take a bit longer but will give them an even crispier texture than a regular toaster. To toast them perfectly, preheat your oven to 400 degrees Fahrenheit, place your waffles on a baking sheet, and cook for 5 to 10 minutes. When they have a crispy exterior and a bit of light browning, they are ready to eat.
Is it safe to cook Eggo Waffles in the microwave?
Cooking Eggos in the microwave is completely safe, as long as you take care not to burn your fingers when taking them out. Microwaved food can release a lot of steam quickly, so it's best to avoid touching it until a minute or two after it's removed.
How can I reheat waffles?
Whether they're homemade or out of a box, reheating waffles can be done using the same process outlined above. However, because they are not frozen, cut the cooking time in half.