Whether you're making it a part of your regular breakfast routine or you're simply enjoying a refreshing drink for a hot day, it's always nice to have a glass of orange juice on hand. The problem is that it doesn't always keep fresh in the fridge as long as we like. That leaves many to wonder, "Can you freeze orange juice?"
Just like other juices, orange juice is perfectly good frozen, and storing it in your freezer will let you keep it longer. However, while there are many benefits of freezing orange juice, there are also a few downsides. Make sure you keep them in mind before freezing your next batch.
Table of Contents
Benefits of Freezing Orange Juice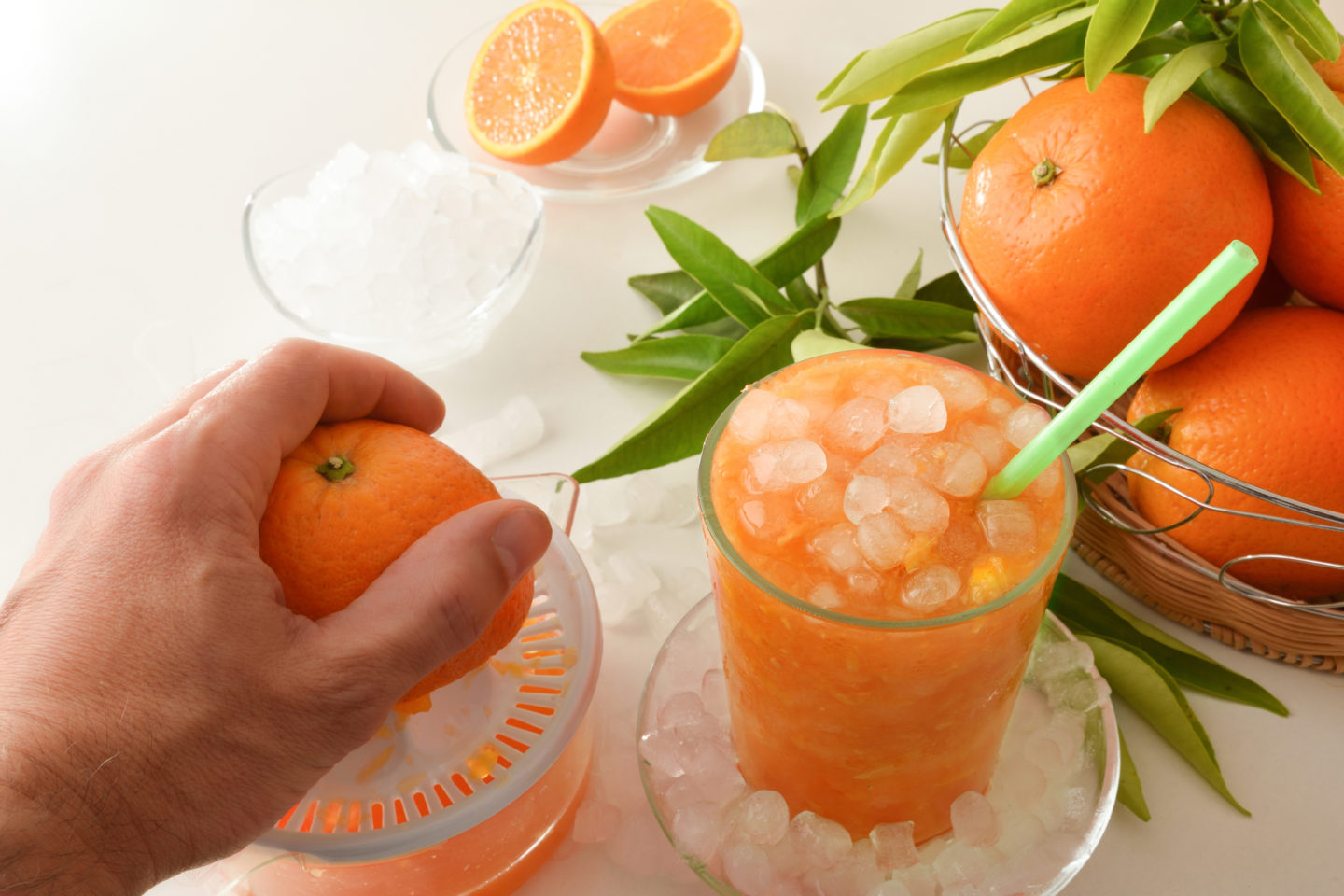 There are plenty of good reasons to freeze your extra orange juice. Here are some of our favorites.
It Lasts
Refrigerated orange juice will only last a few days to a week once the carton has been opened. This time is even shorter if you store fresh-squeezed orange juice since it lacks preservatives. However, when stored properly, frozen orange juice can last eight months to a year.
It's Space-Efficient
How you package your orange juice can greatly impact how easy it is to store and access later on. There are plenty of options to consider, each with its advantages.
Ice cube trays are a good way to freeze orange juice, letting you thaw out a bit at a time or plop them in other drinks.
Mason jars are ideal if you want to thaw single servings of the juice.
A resealable freezer bag can be laid flat when frozen, making for a slim and space-efficient option.
Downsides of Freezing Orange Juice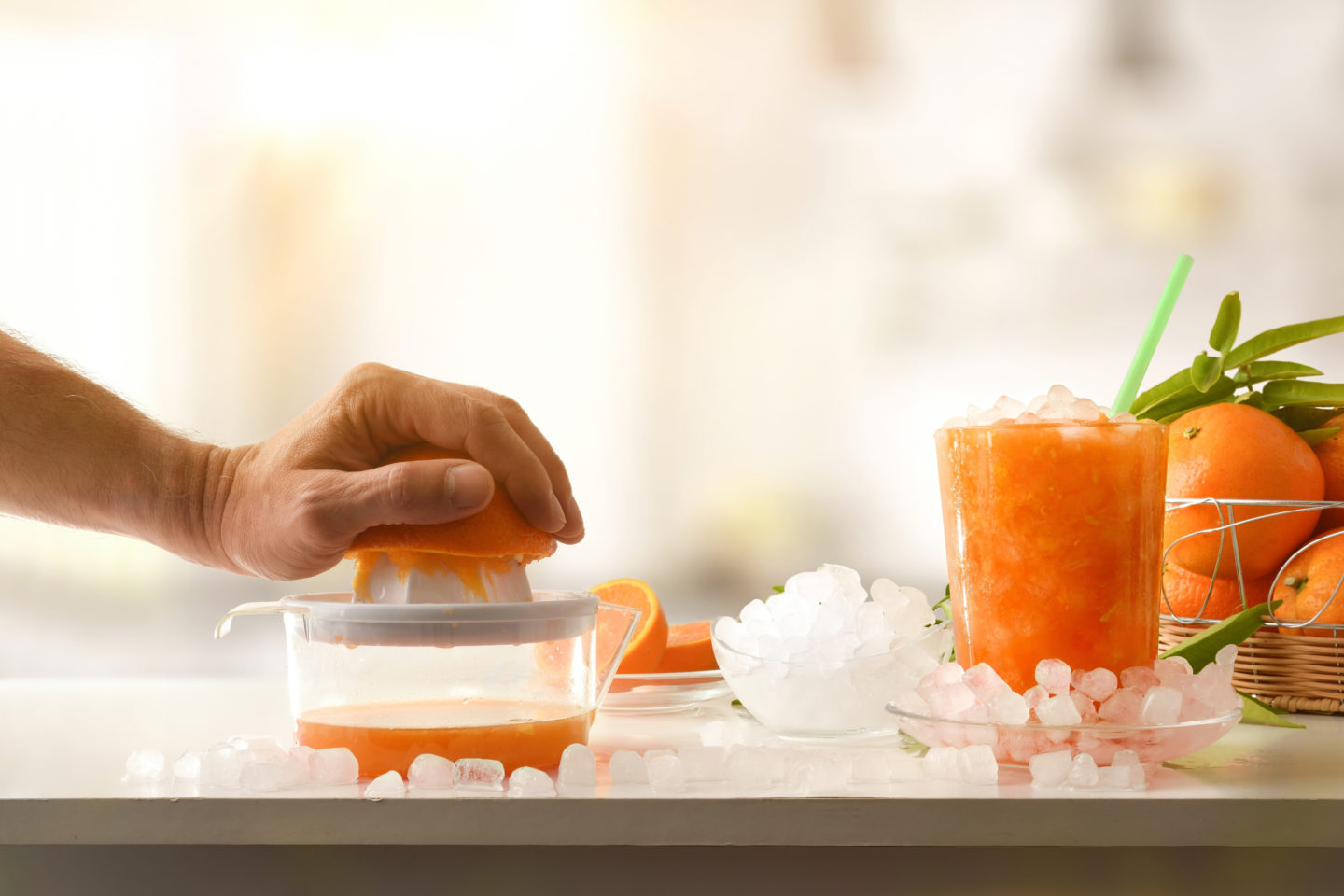 Orange juice is perfectly good frozen. However, there are a few downsides that are worth keeping in mind.
It Doesn't Uniformly Freeze
One factor you might not expect is that orange juice doesn't freeze the same way as water. Unlike water, orange juice sugar as well as pulp. Both of these can complicate the freezing process.
As your orange juice freezes, the pulp and sugar will tend to settle to the bottom and take on a flakey texture compared to the rest of the juice. That could be a problem if you want to thaw a hunk at a time. Avoid high-pulp orange juice and stick with the thinner varieties for the best results.
It Loses Some of Its Fresh Flavor
Most foods lose a bit of their flavor when they're not eaten fresh; this is especially true of fruits. Anyone who has tried fresh-squeezed orange juice for themselves can tell you that the carton isn't the same. If you're storing your orange juice for long periods, you may find it tastes a little flatter.
You'll still have the bright and sweet taste of oranges, though most people will be able to tell the difference.
How to Freeze Orange Juice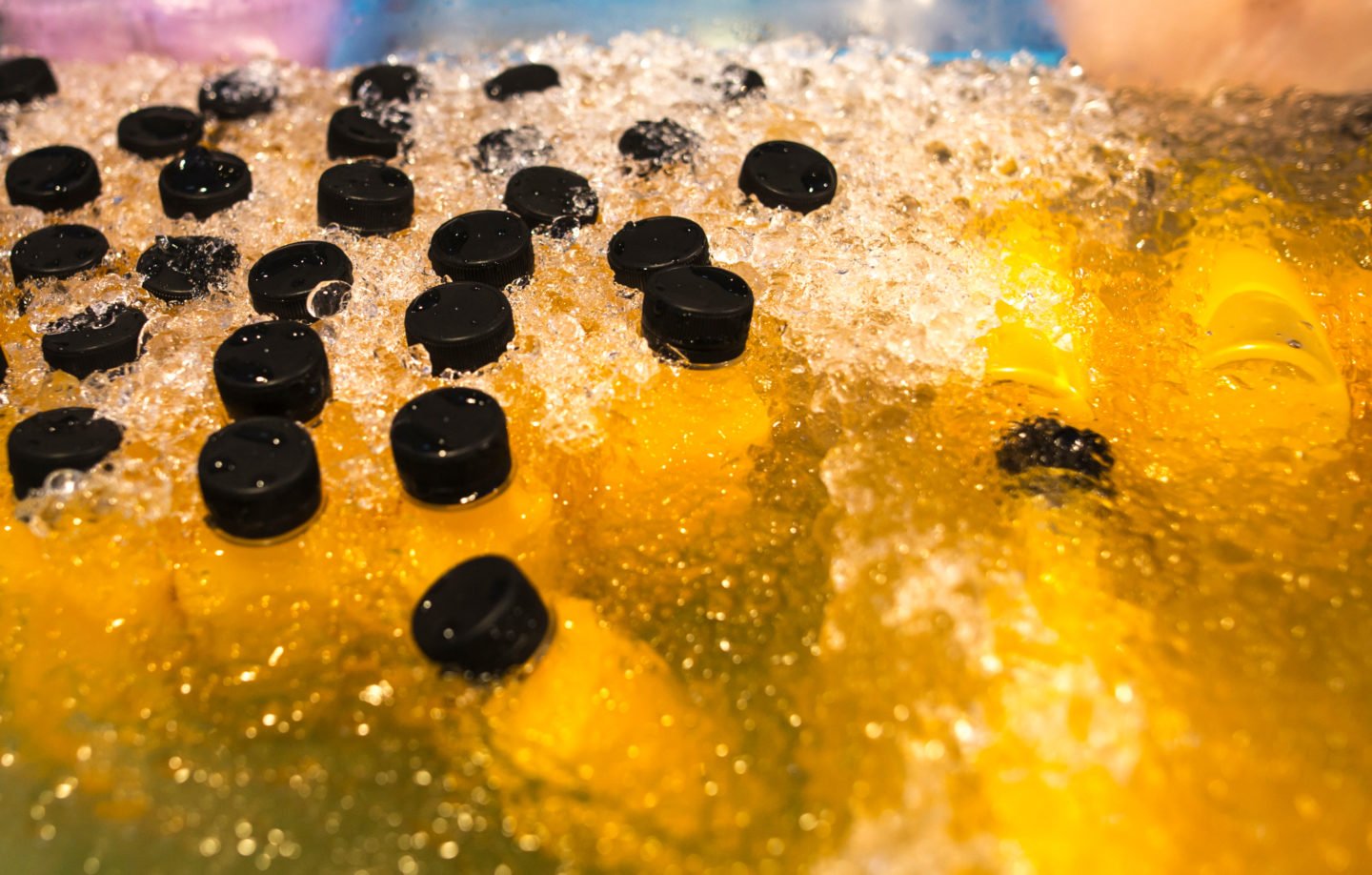 Freezing orange juice is a simple and straightforward process. However, it's important to pay attention to the details to maximize space and storage time. So make sure to follow these steps before freezing your own.
1. Choose Your Container
As mentioned above, there are various ways to store orange juice, and the method you choose depends on how you plan to use it. We generally recommend freezing your juice in an ice cube tray. That will allow it to freeze more quickly and give you an easier time portioning out the juice when it's time to thaw.
2. Pour Juice and Freeze
After you've chosen your container, the next step is to fill it with your juice. It doesn't matter whether you use an ice cube tray, resealable freezer bag, or mason jar. The key is leaving a bit of extra space. Drinks expand when frozen, and if you don't leave room for them to expand, you can find a big mess in your freezer.
3. Package and Store
It should take several hours for your juice to freeze completely, so once it's set in the fridge, you can forget about it for a while. Once it's completely solidified, you can leave it as it is or repackage it for more space efficiency. If you froze your juice in cubes, you could pack them into a resealable freezer bag to freeze another batch.
If you plan on storing your orange juice for the long term, remember to clearly date your storage container so you don't end up drinking it expired.
Defrosting Your Orange Juice
You can try a few different methods when defrosting your orange juice. One may be more convenient than the others, depending on your needs.
Defrost overnight - This is the best method if you're not in a rush. Simply place your juice in the fridge and wait for 6 to 12 hours. That will ensure it doesn't get contaminated with bacteria and is safe to drink.
Use warm water - If your juice is stored in a bag, Tupperware, or mason jar, try running it over hot water in the sink. That will speed up the thawing process to just a few minutes.
Use it frozen - If you have your juice frozen into cubes, using it frozen is perfectly fine. That can add texture to blended drinks or help cool others.
Best Ways to Use Frozen Orange Juice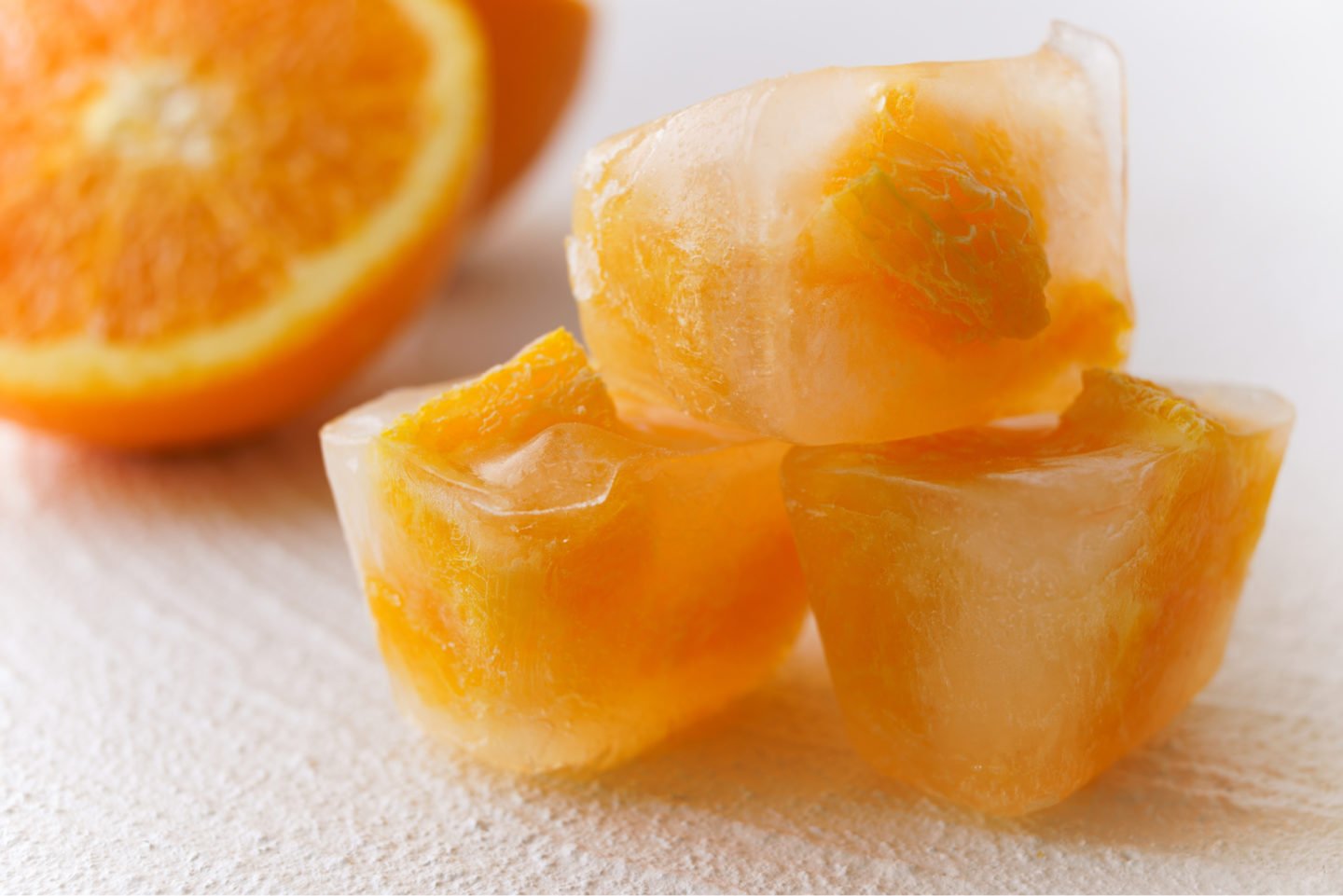 One of the best things about freezing orange juice is all the different ways you can use it. Try a few of these if you're looking to use yours up.
Cocktails like mimosas or screwdrivers get their sweetness from a shot of orange juice.
Stir-fry recipes like orange chicken become tangier when you add a cube straight into the pan for a punch of flavor.
Use the frozen juice instead of water in your favorite cake mix.
Add to salad dressing for a flavorful tang.
Frequently Asked Questions
Can you freeze orange juice in its original container?
Freezing orange juice in the carton or jug it came in may sound like a good idea, though its feasibility depends on the container itself. Plastic jugs are fine, but if they are very large, they may not be ideal when it comes time to thaw. Likewise, you should avoid freezing the orange juice in cardboard cartons as they can get soggy while thawing.
Can I freeze pulpy orange juice?
Freezing pulpy orange juice is perfectly safe; however, you might not like the results. While the juice isn't greatly affected by the freezing process, the pulp can take on a grainy texture that's not appetizing.
Why does my orange juice taste like alcohol?
Most fruit juices will oxidize over time as they become contaminated with microorganisms. That is actually the way beer and wine are made, though we don't recommend trying to drink sour-tasting juice. Doing so can make you seriously ill, and it is always best to dump out off-tasting juice.