Unless you have a big family, you probably have at least a few buns leftover after burger night. Rather than leaving them in the fridge for a midnight snack you'll later regret, try freezing them for the next time you fire up the grill. But can you freeze hamburger buns?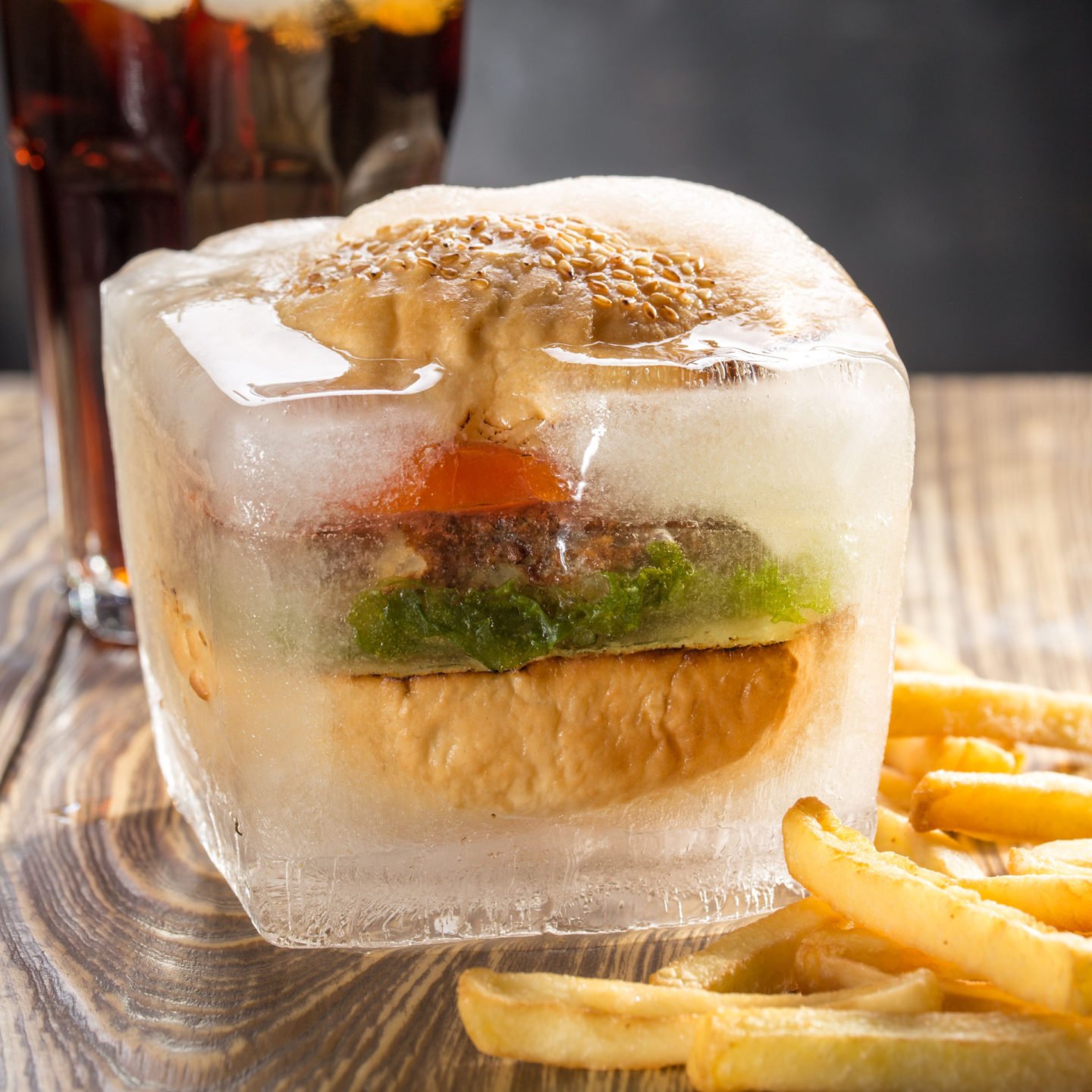 Actually, hamburger buns freeze and thaw especially well without much loss in quality. The process is quick and simple, as long as you know how. Learn more about how freezing affects bread below, as well as the best method for freezing your buns.
Table of Contents
How Freezing Affects Bread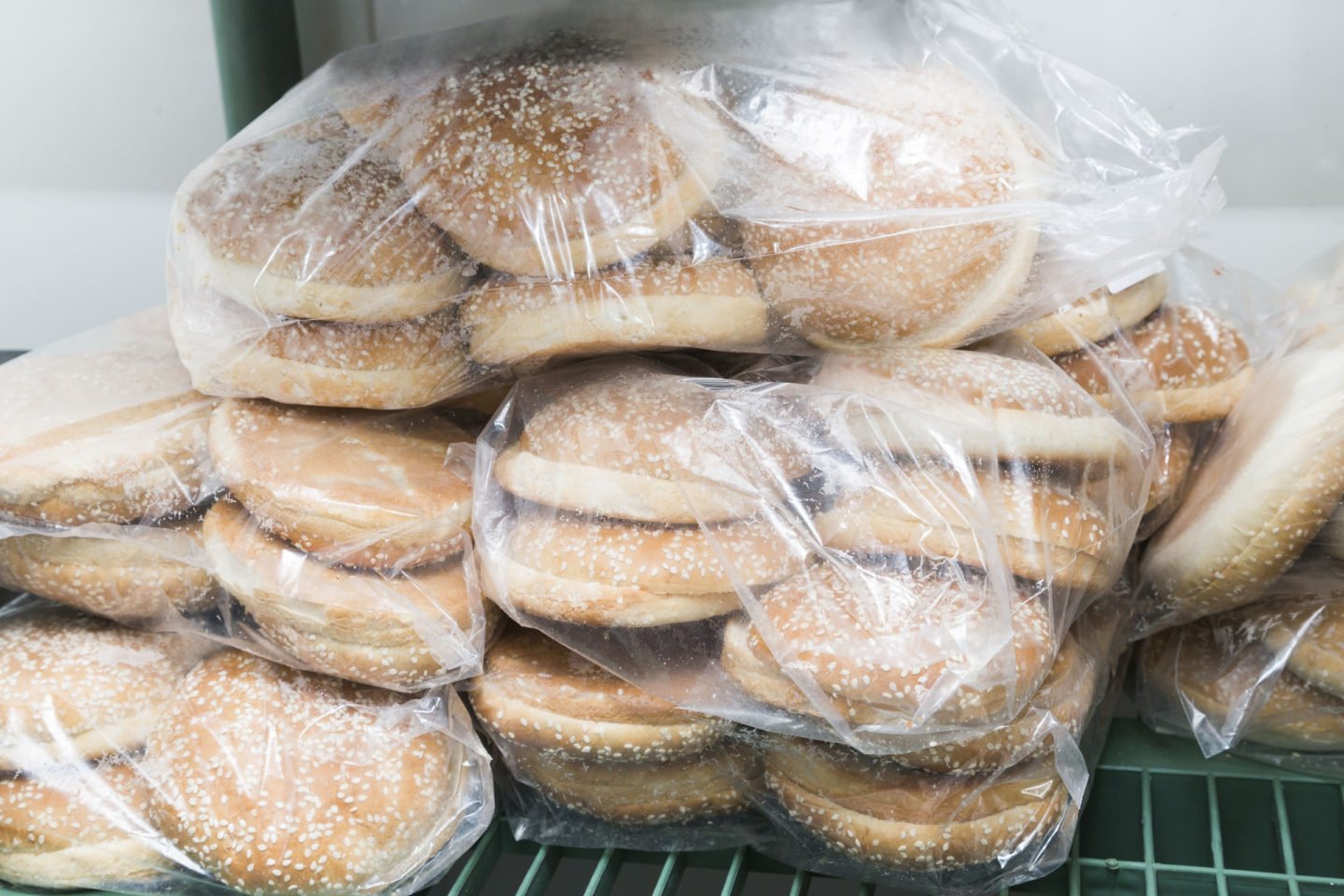 The length of time you can freeze your buns depends on how they were made and how well you package them before freezing. Commercially made buns last the longest, about one week at room temperature and up to three months in the freezer. Bakery buns or homemade buns, while tastier, have a shorter shelf life of 3 days at room temperature and a month in the freezer.
But as long as they are eaten within their "window," freezing won't make a big difference in how good they taste. Once they're thawed, you'll find them just as soft and springy as the day they were baked.
How to Freeze Hamburger Buns
Freezing buns is probably simpler than you think. To maximize your storage time, it's important to pay attention to the details.
1. Cool
If you baked your own buns, make sure they are completely cool before freezing them. In fact, it's a good idea to leave any buns out for a few minutes to ensure any excess moisture they might carry has evaporated off. When it comes to keeping bread fresh in the freezer, moisture is enemy number one!
2. Package
Packaging is the most important step when freezing bread. If you don't have an airtight seal, moisture can get in and cause ice crystals to form on your crust. If you're storing them in a plastic bag, you should make sure to squeeze out any excess moisture.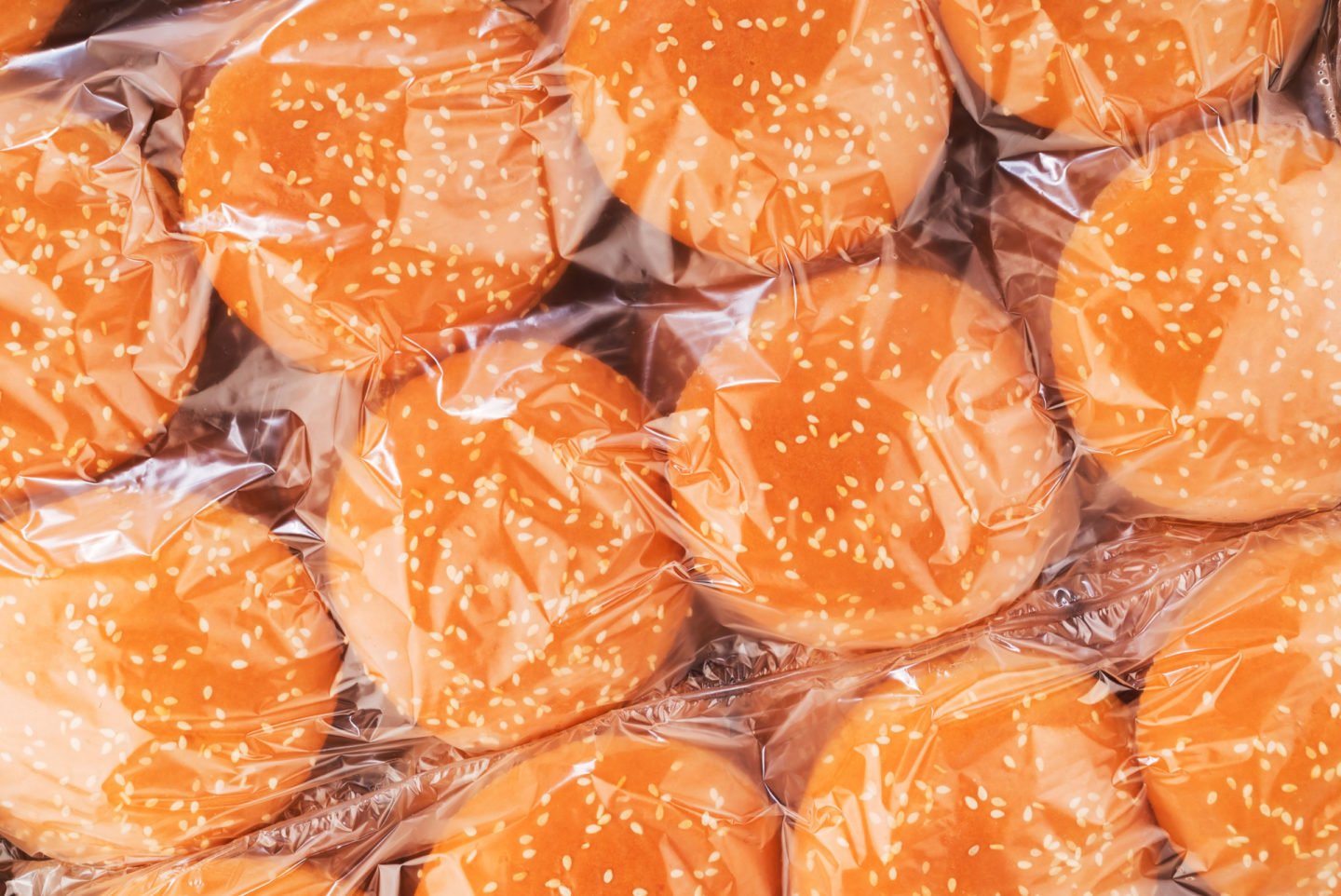 There are a few good ways to store buns in the freezer. You can weigh the pros and cons of each here:
Original packaging: If you bought the buns in a plastic package, the easiest way to store them is right in the original bag. Just remember that they might be a little difficult to separate without thawing first.
In a freezer bag: This can be a good option if you don't have another package to put them in. For best results, pre-freeze your buns for an hour first, then break apart any that have stuck together before storing them long-term.
Individually wrapped: This method may take a bit of extra time, but will make it easier to thaw the buns individually. Make sure they are thoroughly covered so moisture can't get in during storage.
3. Freeze
Once your buns are all frozen, feel free to chuck them in the freezer. The better packaged your buns are, the longer they will last. We recommend trying to eat them within the next month, though they can be kept for up to three months.
Thawing Hamburger Buns
Because of the buns' porous texture, they thaw much more quickly than meat or produce. There are a few different ways to get them ready to eat, depending on what you'd like to do with them.
At Room Temperature
Thawing at room temperature is definitely the easiest method, though it also takes the most time. To speed up the process and ensure your bread tastes its best, make sure to pay attention to the details.
The first step is to unwrap your bread as soon as you take it out of the package and place it on a paper towel. This will speed up the thawing process and prevent your bread from becoming damp. The paper towel will help soak up any excess moisture.
After about ten minutes, flip over the bun. In another five to ten minutes, it should be ready to eat, if just a little cool to the touch.
Toasting
If you want a nice crisp on your bun, using a toaster, oven, grill, or pan can be a lightning-quick way to get them ready to eat. In fact, you can use them just the same way as regular buns in this case, since they thaw so quickly.
The main factor to be aware of is over-toasting. Whether fresh or frozen, bread can burn very quickly, leaving you with a black and bitter char. But as long as you keep an eye on it, it's easy to prevent.
In the Microwave
When all else fails, a regular microwave is the best option to defrost your buns. In fact, it can be the ideal method if you want your bread hot and steaming.
The most important thing to remember when thawing buns in the microwave is to keep cooking time to a minimum. All microwaves are different, so you'll need to pay close attention when cooking. The best method is to microwave for ten seconds at a time, feeling the bun between each round. When it's hot and soft, it's ready to eat.