Since ground turkey is healthy, affordable, and easy to cook, it's not surprising that it's a dinnertime staple in many homes. You may even want to buy extra and store it in your freezer for a quick meal solution. But can you cook frozen ground turkey meat?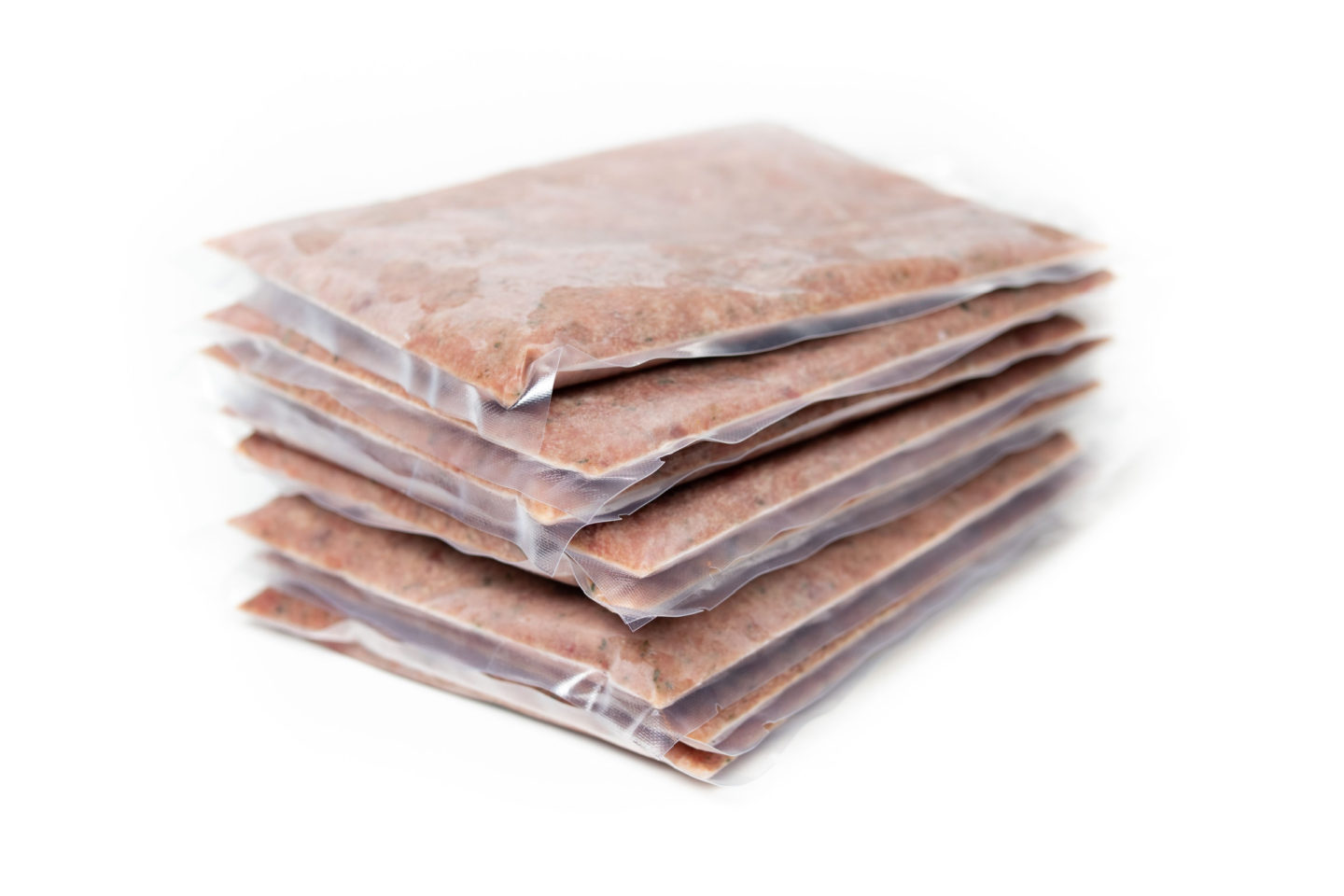 The good news is, you can! You can use frozen ground turkey after it's been thawed. Take a look below for different methods of preparing a frozen ground turkey for cooking.
Table of Contents
Defrosting Frozen Ground Turkey
For most dishes, you'll want to defrost your frozen ground turkey before adding it as an ingredient. Here are three of the simplest and most convenient thawing methods.
In the Fridge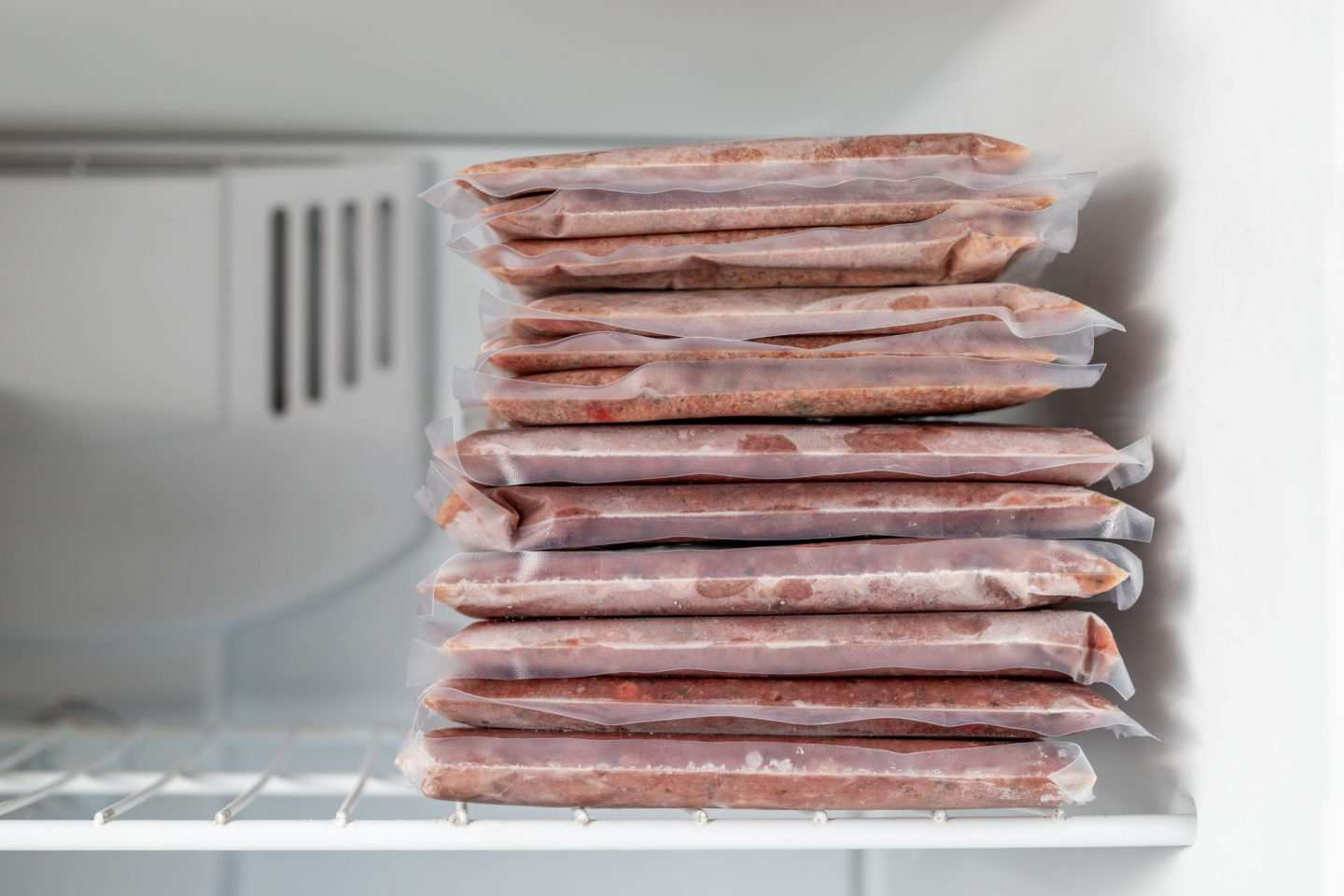 Thawing in the fridge is a good low-hassle option that doesn't require any extra effort from you. However, it does take a bit of planning.
To thaw in the fridge, simply move your frozen ground turkey from the freezer into the fridge. Placing it on a plate is a good idea, so any excess moisture can collect without contaminating other food. Then, simply wait 24 hours until your turkey is ready to cook.
In addition to being the simplest, this method is also the best for flavor. As a general rule, the longer your meat takes to thaw, the more moisture it will retain. A turkey thawed in the fridge will be juicier and more tender than one thawed with other methods.
In Cold Water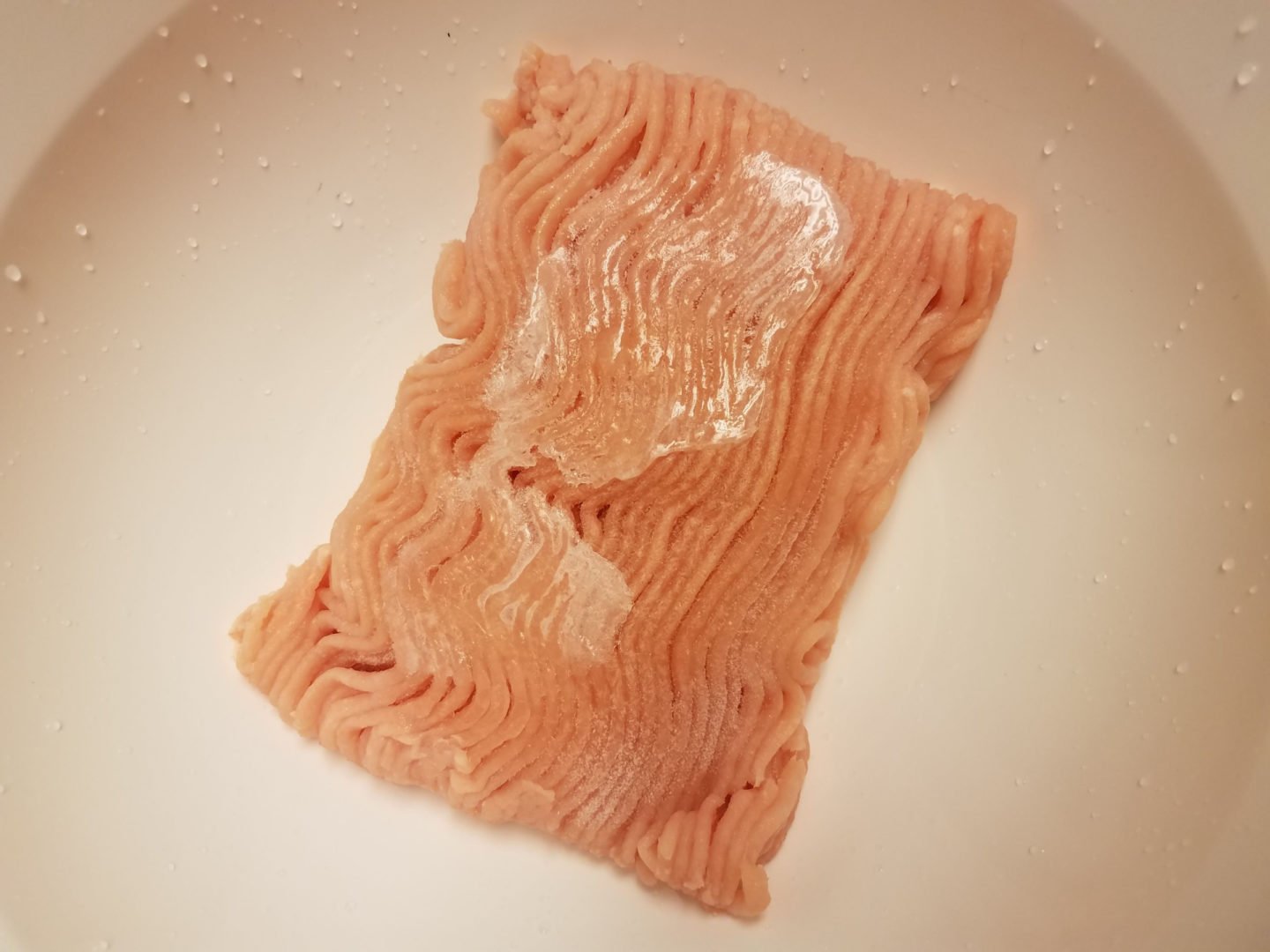 If you're in a bit of a hurry but still want to maintain most of your turkey's juiciness, thawing in cold water is worth a try. It takes much less time than the fridge, just an hour, and only a little more effort.
Simply place your package of turkey in a bowl and cover it with at least one inch of cold water. Make sure your turkey's packaging is intact, so the meat doesn't get wet. If it's not, you can place the meat in a resealable plastic bag.
After 30 minutes, discard the water and replace it with fresh water. In an hour, it should be fully thawed. The water helps prevent any bacteria from forming.
In the Microwave
So far, the fastest way to thaw a frozen turkey is to use the microwave. While it might not be quite as juicy and tender as turkey thawed more slowly, it's a great choice for many dishes, especially when you're in a rush.
If your microwave has a defrost setting, use that, inputting the meat's weight precisely so it doesn't over or under cook. Otherwise, try setting your microwave's power to 50% and heating for two minutes at a time. Check regularly and remove the meat once it is soft and pliable.
Cooking Frozen Ground Turkey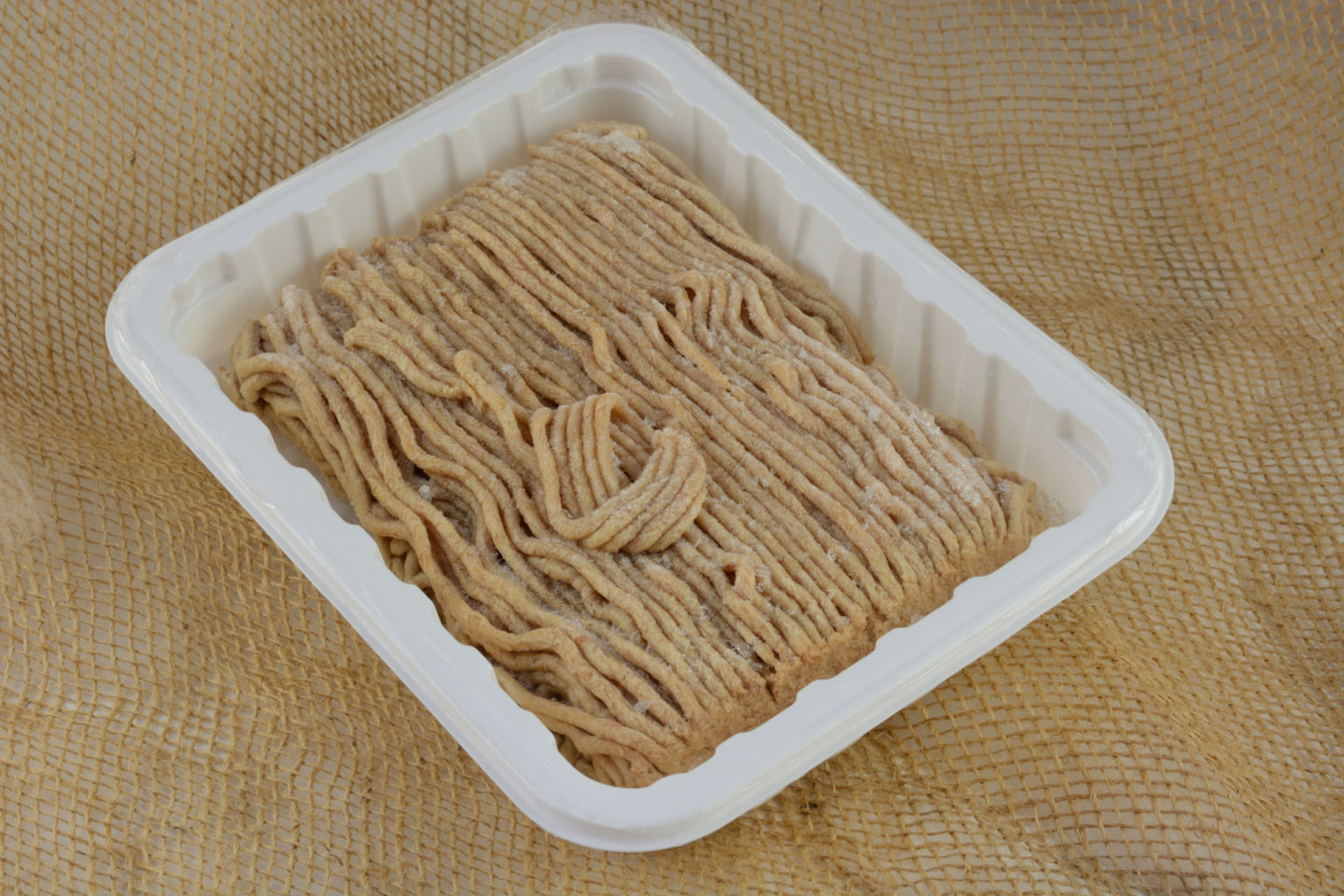 For some dishes, you can use frozen ground turkey in your cooking without thawing it first. That's the fastest way to cook your dish with little preparation, and it can produce delicious results with the right seasoning. Try using it for taco meat or other recipes that call for ground turkey in a loose, crumbly form.
1. Set in pan
Start by setting your ground turkey in a pan with warm water. The amount of water you use depends on how much turkey you have. Try using about a quarter cup of water for a pound of turkey, and add more if it evaporates.
Your pan should be just large enough to contain the meat. Too large, and your water will evaporate more quickly.
2. Simmer
Simmer your turkey and water over medium heat while covered. The water will help distribute the heat over the meat while also preventing it from burning. As the water evaporates, it will steam the meat's upper portions.
3. Scrape
Check your turkey after about seven minutes to see if it has started to brown. If so, use a cooking spoon or spatula to scrape off the browned parts on the outside. That will reveal the still-frozen portions inside, letting them cook more evenly.
Make sure your water doesn't evaporate as you scrape the meat every three to five minutes.
4. Break Apart
After about half of the meat has defrosted, you can start to break it up into chunks. That will help it cook faster and more evenly. Continue to break up the meat until the water fully evaporates.
5. Brown
Once the water has completely evaporated, your turkey will start to brown more quickly. Continue cooking until it is evenly browned, and then use it in any recipe you choose.
Best Recipes that Use Frozen Ground Turkey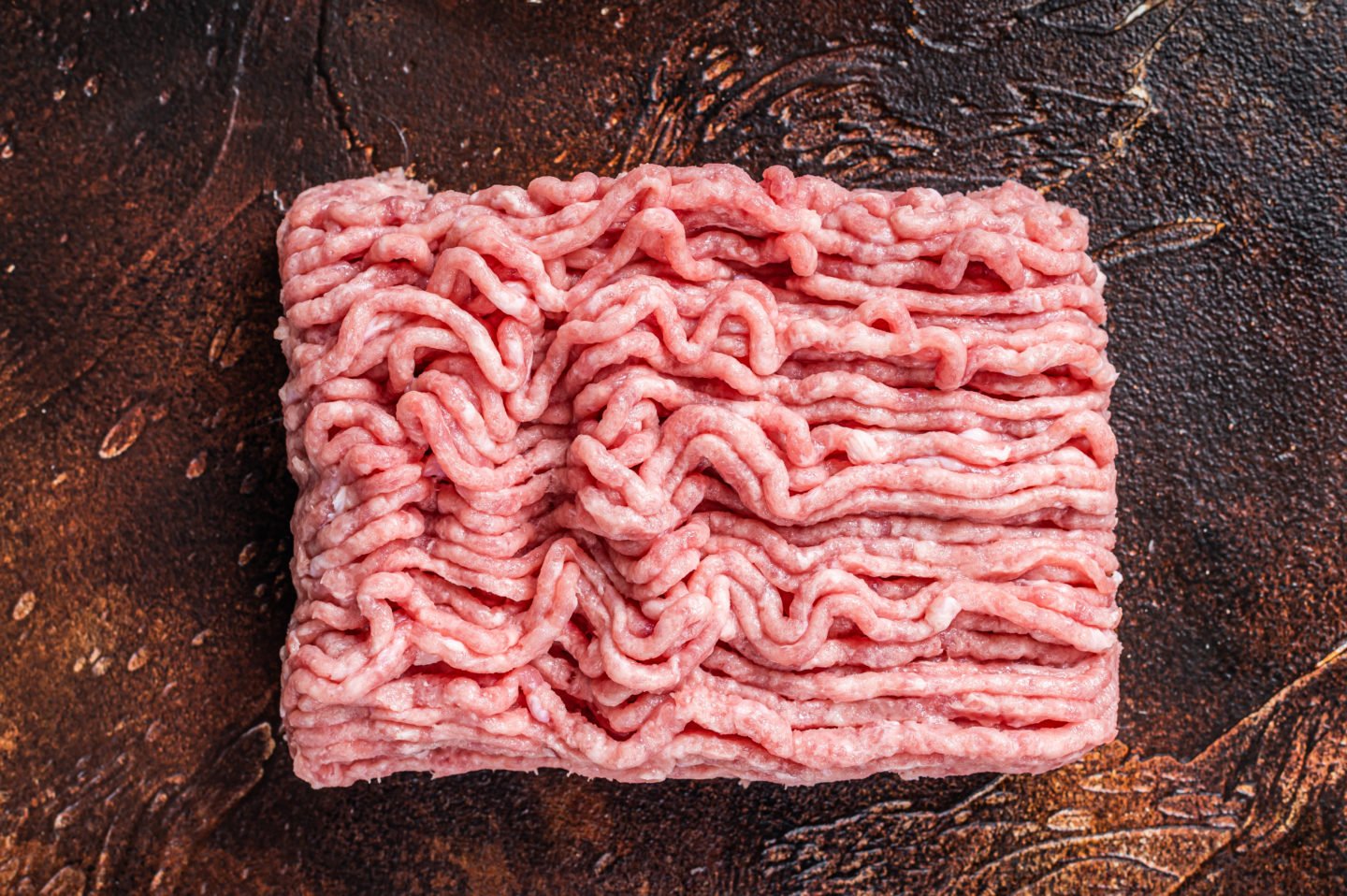 One of the best things about ground turkey is how versatile it is. Just see for yourself with any of these simple and delicious meals.
Turkey Burgers
With reduced fat and all the same great flavor, turkey burgers are a lean alternative to regular hamburgers. Just shape your ground turkey into quarter-pound patties and cook for four minutes per side over medium-high heat.
Slap it on a bun and top it with cheese. Add your favorite condiments. And layer with lettuce and tomato.
Turkey Tacos
Turkey tacos can be made in many different ways, using various vegetables and spices. For a classic recipe, put a tablespoon of paprika, a teaspoon of chili powder, half a teaspoon of onion and garlic powder, and some chopped onion and bell pepper. Just load it into a tortilla with cheese, crema, or guacamole when fully cooked.
Chili
Have you tried swapping turkey for beef in your favorite chili recipe? It can be a great substitution and one that cuts down on calories!
Frequently Asked Questions
Is it safe to cook with frozen meat?
Frozen turkey is just as safe to cook with as any other meat. You have no reason to worry about getting sick if it is cooked thoroughly. The only thing to remember is that you may need to spend a bit more time in the pan or oven to cook it completely.
How long does the ground turkey need to cook?
Ground turkey only needs about 3 to 5 minutes in the pan before browning. If you're cooking from frozen, expect it to take a bit longer than this.
How do I know when the ground turkey is fully cooked?
You know your turkey is fully cooked when there is no remaining pinkness. Cooked turkey should be a pale grey color or brown when cooked a bit longer. Cook your turkey until it has an internal temperature of 165 degrees Fahrenheit. Use a food thermometer to be sure.