According to the CDC, over 102 million Americans have elevated cholesterol, with about a third (35 million) at high risk for heart disease. High cholesterol is a prevalent issue, but it doesn't have to be.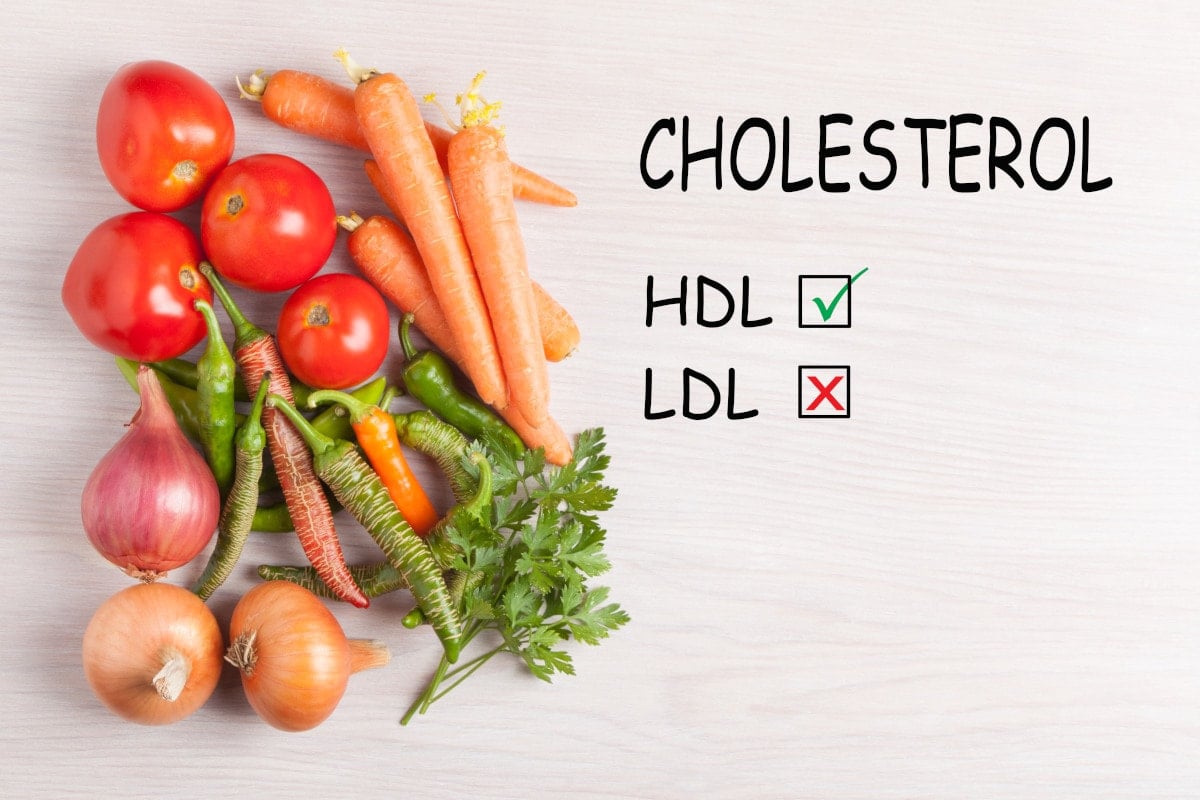 Healthy habits start at home, and one of the best ways to manage one's cholesterol is to pay closer attention to the food one eats. As we all know, incorporating more fruits and vegetables into our diets can have a host of benefits, including lower cholesterol levels. Fortunately, juicing is a quick and easy way to add more nutrients, yielding significant results. In this article, we're going to discuss how juicing may be able to help reduce your cholesterol and why that matters.
Table of Contents
What is Juicing?
Simply put, juicing is the process of extracting natural juices from food. Typically, fruits like oranges, mangoes, and apples are perfect for juicing because they have high water content. The more water inside the ingredient, the easier it is to juice.
There are several ways to start juicing, including with manual or automatic juicers. Some models have a higher juice yield than others, depending on their extraction method. Overall, juicing allows you to take foods and reduce them to a simple, healthy beverage.
Pros and Cons of Juicing
Although adding more fruits and vegetables to your diet through juicing can be beneficial, you need to understand the various factors to ensure that you're not doing more harm than good. Here is a quick overview of the advantages and disadvantages of juicing.
Pros
Add Nutrients to Your Diet - Drinking a beverage is far simpler than chopping up foods and eating them whole.
Combine Different Ingredients - You can get as creative with juicing as possible, combining both fruits and vegetables for even more potent mixtures. For example, you can blend celery juice with tart cherry juice for a delightful flavor profile.
Convenient Extraction Methods - If you buy an automatic juicer, you can yield more juice in less time without having to strain your arm muscles.
Save Food - You might not want to eat a mushy apple or pear, but its juice is still tasty. You can stop throwing away old fruits and veggies and juice them instead.
Cons
Added Sugar - One of the advantages of eating fruit is that you get all the natural fiber. Unfortunately, most of the fiber is lost during juicing, leaving a lot of excess sugar. Plus, instead of eating one or two ingredients, you might have to juice five or six fruits to get a full glass.
Messy Cleanup - Even though some automatic juicers can clean themselves, you still have to deal with fruit peels and pulp. Unlike blending, there is a lot of waste left over.
A Primer on Cholesterol
There's a lot of talk about cholesterol out there, particularly when visiting your doctor for a checkup. As you get older, cholesterol can have a more significant impact on your health and well-being. However, what is this substance, and why is it so important to monitor? Here's a quick overview of cholesterol and its effect on the body.
What is Cholesterol?
Cholesterol is a waxy substance produced by the liver. Your body needs cholesterol to perform various tasks, such as creating new cells, adding vitamin D to your system, and regulating hormone levels. Overall, this one substance is pretty vital for a healthy internal system.
The problem is that while your liver creates all the cholesterol your body needs, you can add more to the system through the foods you eat. Some foods, like red meat, have a lot of cholesterol, mainly because the animal it came from had it. So, as you increase your cholesterol levels, your body doesn't know what to do with it. Unfortunately, what happens is that cholesterol usually stays in your system instead of getting digested.
When talking with your doctor about cholesterol, they'll break it down into three categories: LDL, HDL, and triglycerides. Here's a rundown of what those terms mean:
Low-Density Lipoprotein (LDL) - LDL cholesterol type is bad cholesterol because it tends to stick in your arteries. Over time, more LDLs can clump together, making it harder for blood to move through. When that happens, you experience heart problems, and you're at a higher risk of a heart attack.
High-Density Lipoprotein (HDL) - Unlike LDLs, this version of cholesterol acts as a cleanup crew, moving through your arteries and removing LDLs along the way. So, the higher your HDL levels, the lower your LDLs, and the less risk of developing heart disease.
Triglycerides - This term is another way of saying fat. Since your body needs cholesterol, it doesn't want to flush too much out of your system. Instead, it converts the substance into fat and stores it in various places around the body (i.e., the stomach, butt, arms, etc.)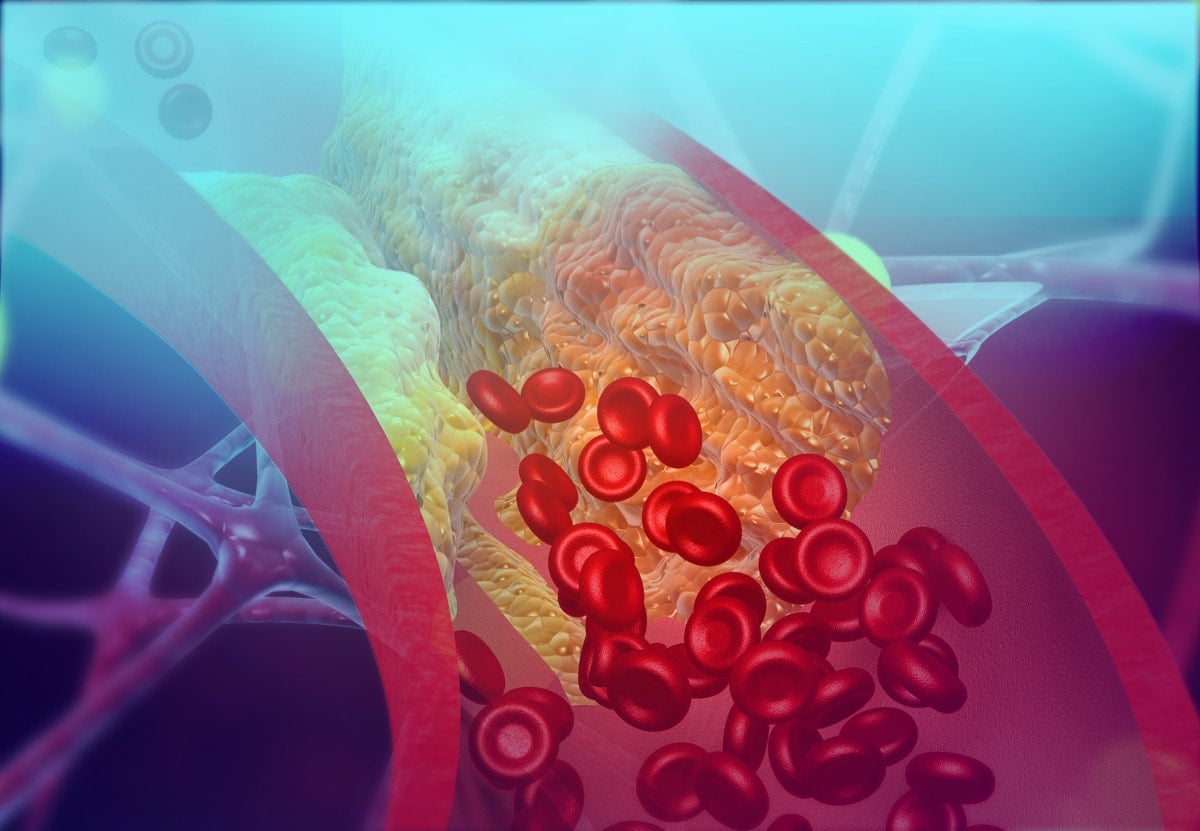 Ideally, you'll always have a high HDL level since it can mitigate any potential problems caused by LDLs. However, if you have too many triglycerides (i.e., you're overweight), you're much more likely to have more LDLs in your system. Ingredients like saturated fat can spur triglyceride production, which is why you want to avoid too many fatty foods.
According to the American Heart Association, healthy levels of cholesterol are as follows:
LDL - Less than 100
HDL - 40 or higher for men, 50 or higher for women, but 60 is ideal for both sexes.
Triglycerides - Less than 149, although lower is better, and most people should aim for less than 100
The AHA recommends that everyone get their cholesterol checked every four or five years, particularly for men over 35 and women over 45. Again, aging can make it harder to maintain optimal levels, so the chances of LDL buildup or heart disease increase as you get older. When getting tested, you'll receive a total cholesterol level, which should be at or below 200. If the level is between 200 and 239, you have an elevated risk, and above 239 is dangerous and requires immediate attention.
Typically, doctors will prescribe medication like a statin to lower cholesterol, but healthy habits can have the same effect. Diet and exercise can help you manage your cholesterol levels (and blood pressure), which is where juicing comes in.
Can Juicing Help Lower Cholesterol?
Juicing, in general, won't necessarily help reduce your cholesterol. However, some specific foods can positively impact your situation. So, incorporating those foods into your juicing habits can yield noticeable results. Here are the top juicing options for lowering cholesterol.
Pomegranates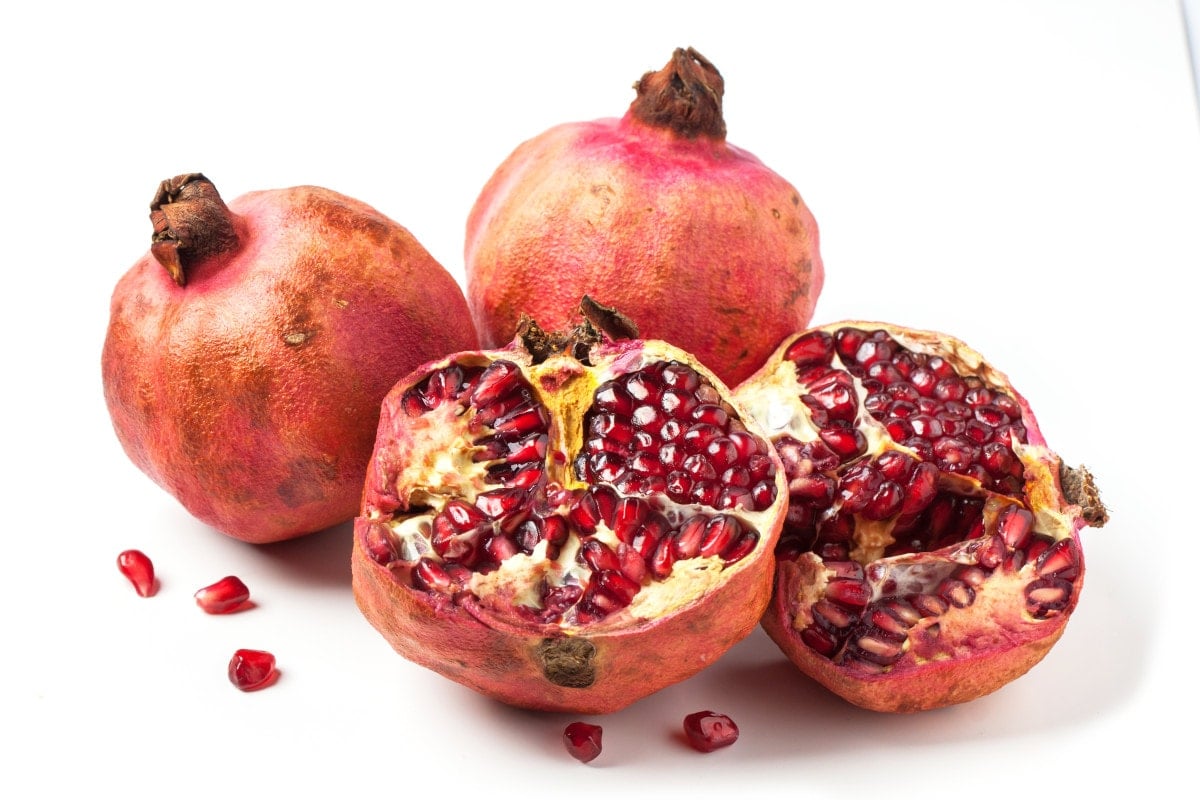 While the evidence is a bit mixed, research indicates that pomegranate juice may help reduce LDL levels. The secret to pomegranates is their abundance of antioxidants. Typically, pomegranates have up to three times as many antioxidants as other foods like green tea or red wine. Juicing whole pomegranates yourself (instead of buying juice from the store) ensures that you get the most nutrients possible with no added sugar.
Oranges
Orange juice has always been healthy, primarily thanks to its high vitamin C content. However, studies also indicate that regular orange juice consumption can help maintain low LDL levels. As with other fruits, juicing ensures optimal results because you're extracting the nutrients directly from the fruit rather than getting a mixture of fruit, flavor packs, and sugar. Even worse, most orange juice has been stored for over a year before it hits shelves.
Apples
Apples, like oranges, contain a lot of pectin. If you've never heard of that ingredient before, pectin is a soluble fiber found in most fruits and vegetables. Since fiber can help clean out your arteries, eating foods with lots of pectin can lower your cholesterol levels. Making apple juice at home can be a bit more challenging than other fruits, but if you use a masticating juicer, you can often get a higher yield compared to a centrifugal model. Pears have similar amounts of pectin, so you can toss them into the mix as well.
An excellent way to tell which fruits have the most pectin is by measuring the pulp: the more pulp left over, the more pectin. However, ideally, you would drink the pulp as well to increase your fiber intake.
Berries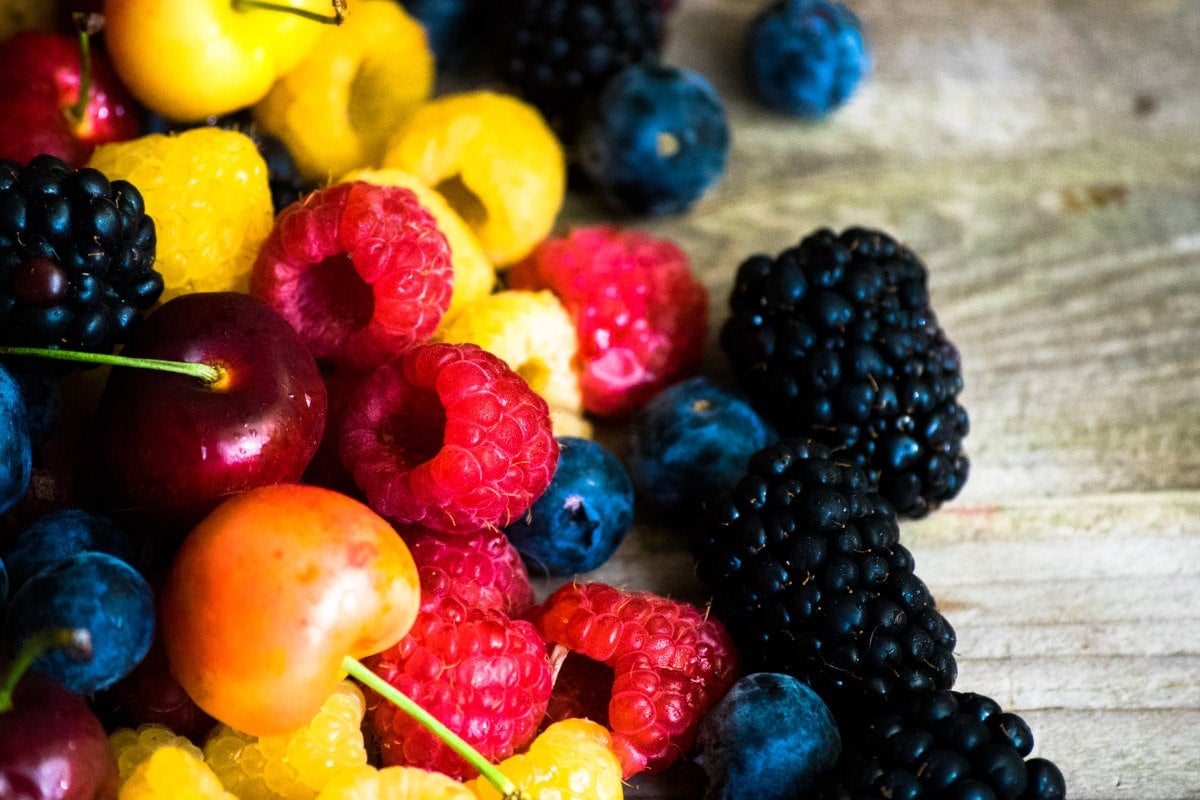 Since there are so many berries with high antioxidant counts, we decided to combine them into one group. Examples of these berries include strawberries, blueberries, cranberries, and blackberries. Adding a few of these to your fruit juice mix can make it more potent and help reduce your LDL levels. These fruits also contain pectin (although not as much as apples). As a word of warning, if you're going to extract cranberry juice or grapefruit juice, be sure to add something sweeter so that it will be easier to drink.
Flaxseed
Overall, fiber will help you control your cholesterol, so adding more fiber to your juice drinks can yield better results. While you can't exactly "juice" flaxseeds, you can toss them into your final beverage without changing its consistency too much. If necessary, we recommend grinding the seeds first so that they're easier to swallow whole (unless you prefer having a bit of crunchiness in your juice).
Tomatoes
Although tomato juice isn't as popular or tasty as other forms of fruit juice, it can help reduce LDL cholesterol levels. Fortunately, you can make your own V8 at home and add some sweeter fruits to the mix to help make it go down smoother.
Tips on Juicing to Lower Cholesterol
While a list of ingredients is an excellent place to start, you need to know how to maximize your juicing potential. Here are some top recommendations on how to get the most out of your cholesterol-busting juicing methods.
Add Soluble Fiber
Unfortunately, juicing removes most of the pulp from your fruits and veggies, so you're taking out a lot of the pectin in the process. While you could just dump the leftover mush into your drink, the results are less than appetizing. Instead, it's better to add a spoonful of soluble fiber products and stir them in. This way, you get a smoother beverage while increasing your fiber intake.
Start Exercising
While juicing can help lower LDL levels, remember that HDLs can do that naturally. The best way to raise your HDL levels is by exercising more. If you can combine the two habits, you get the best of both worlds. For example, you can drink a glass of freshly-made juice after a workout. Not only is the beverage refreshing, but it helps stabilize your system even further.
Drink Red Wine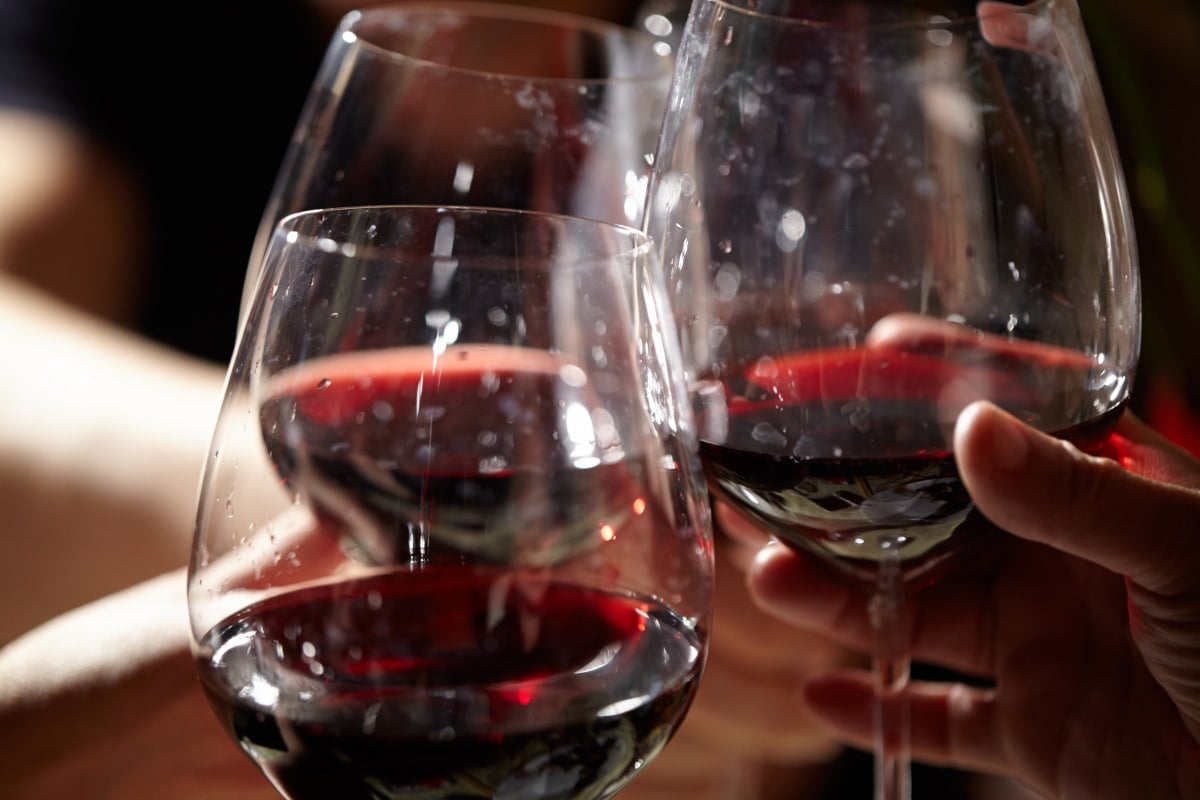 As we mentioned, antioxidants can affect your cholesterol levels, and red wine is full of antioxidants. This drink has a double-whammy effect as well since alcohol can help raise your HDL levels. That said, don't take this recommendation as an excuse to down a whole bottle of wine after dinner. Too much can do more harm than good, so try to stick to one or two glasses per day. If you're not a fan of red wine, all alcohol affects your HDL levels, so feel free to substitute a glass of white wine or spirits instead.
Add Green Vegetables
Since fruits have natural sugars in them, they're delicious in any form. However, drinking a tall glass of spinach or kale doesn't sound quite as tasty. That said, if you can incorporate some green, leafy veggies into your juice, you can yield better benefits. Other vegetables like carrots and turnips can also increase your fiber intake, although not as much.
Bottom Line: Manage Your Cholesterol With Fresh Juice
Overall, while juicing can help manage your cholesterol levels, it's not a magic bullet. You still need to pay attention to other foods you're eating and exercise regularly. For example, just adding 30 minutes of walking per day can have a substantial positive impact. As long as you take a holistic approach to cholesterol management with juicing included, you can avoid most of the worst side effects.
Sources:
https://www.cdc.gov/cholesterol/cholesterol_education_month.htm
https://www.healthline.com/health/high-cholesterol/levels-by-age#adults
https://www.mayoclinic.org/diseases-conditions/high-blood-cholesterol/expert-answers/pomegranate-juice/faq-20058560
https://www.ncbi.nlm.nih.gov/pmc/articles/PMC3750609/
https://www.wnyc.org/story/last-chance-foods-secret-highly-processed-life-orange-juice/
https://pubmed.ncbi.nlm.nih.gov/22190137/
https://www.sciencedirect.com/science/article/pii/B978012384947200060X
https://pubmed.ncbi.nlm.nih.gov/17617941/