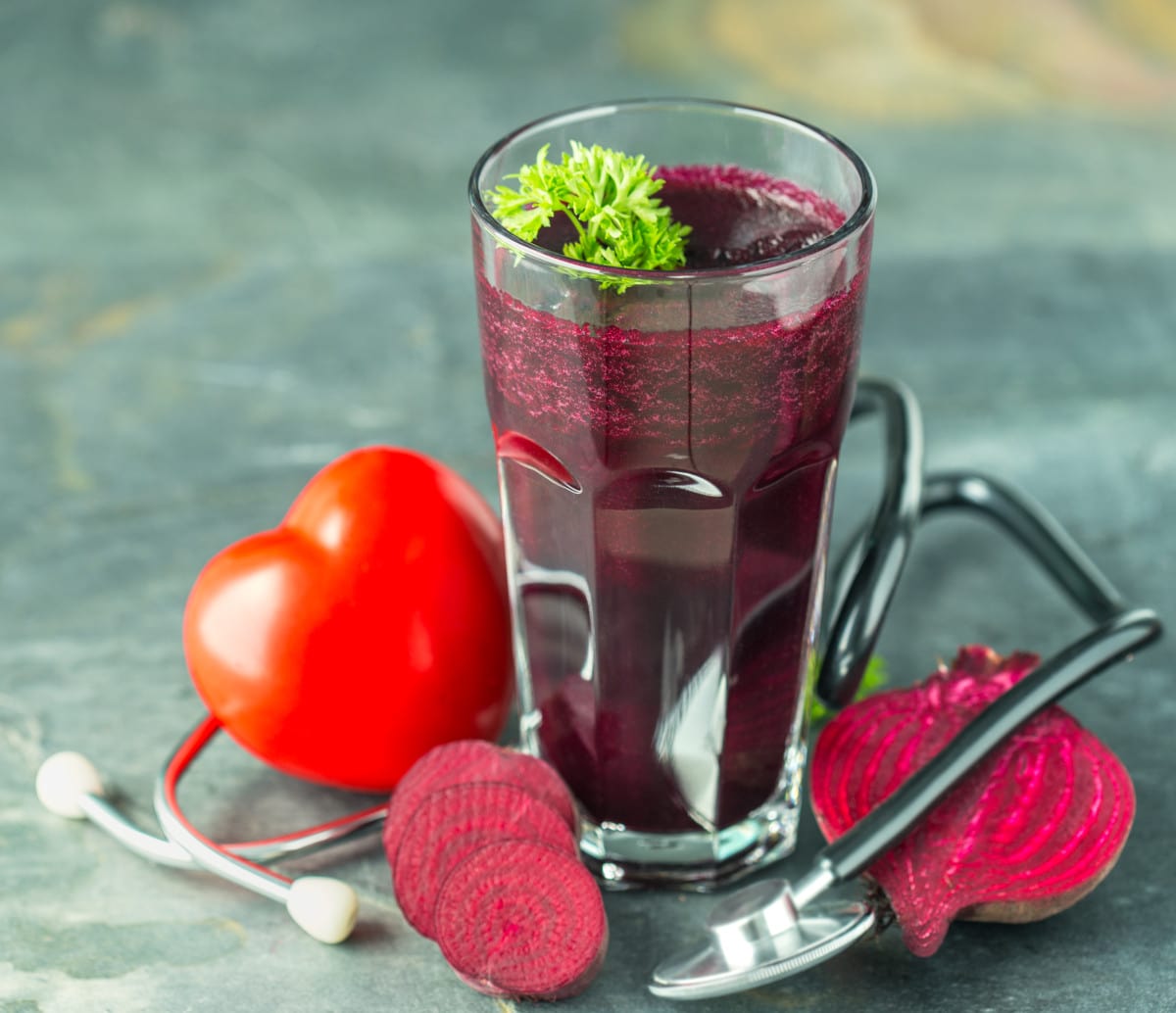 According to the CDC, roughly half of adults in the United States have hypertension, the technical term for high blood pressure. Although the problem is widespread and systemic, only about 24 percent of those with hypertension have it under control.
Since high blood pressure is such a prevalent issue, many people want to know how they can manage theirs. While there are several options, including medication and exercise, your diet can influence your blood pressure as much as anything else.
One of the best ways to improve your eating habits is to incorporate more fruits and vegetables. Juicing can make it easy to do this, which is why we'll be looking at juicing and its effects on lowering blood pressure. Here is everything you need to know.
Table of Contents
What is Juicing?
In case you're unfamiliar with the term, juicing is the process of extracting natural juices and nutrients from various foods. Some foods are easier to juice than others, such as oranges, beets, and celery. The juicier the food, the higher the yield.
The best way to juice fruits and vegetables is with an automatic juice machine. These devices can make the process easy and efficient, and high-end appliances can extract almost 100 percent of the juice from your ingredients.
When it comes to juicing and blood pressure, this strategy can help you incorporate healthier foods into your diet that naturally lower your blood pressure. Even better, high-nutrient fruits and veggies can yield tons of benefits, such as lower cholesterol levels and better energy and mood. Later on, we'll discuss the best items for juicing to lower blood pressure.
A Primer on Blood Pressure
If half of the adults in the U.S. have high blood pressure, what does that mean? Why is this condition so dangerous and widespread? Let's dive into blood pressure and its impact on your body and overall health.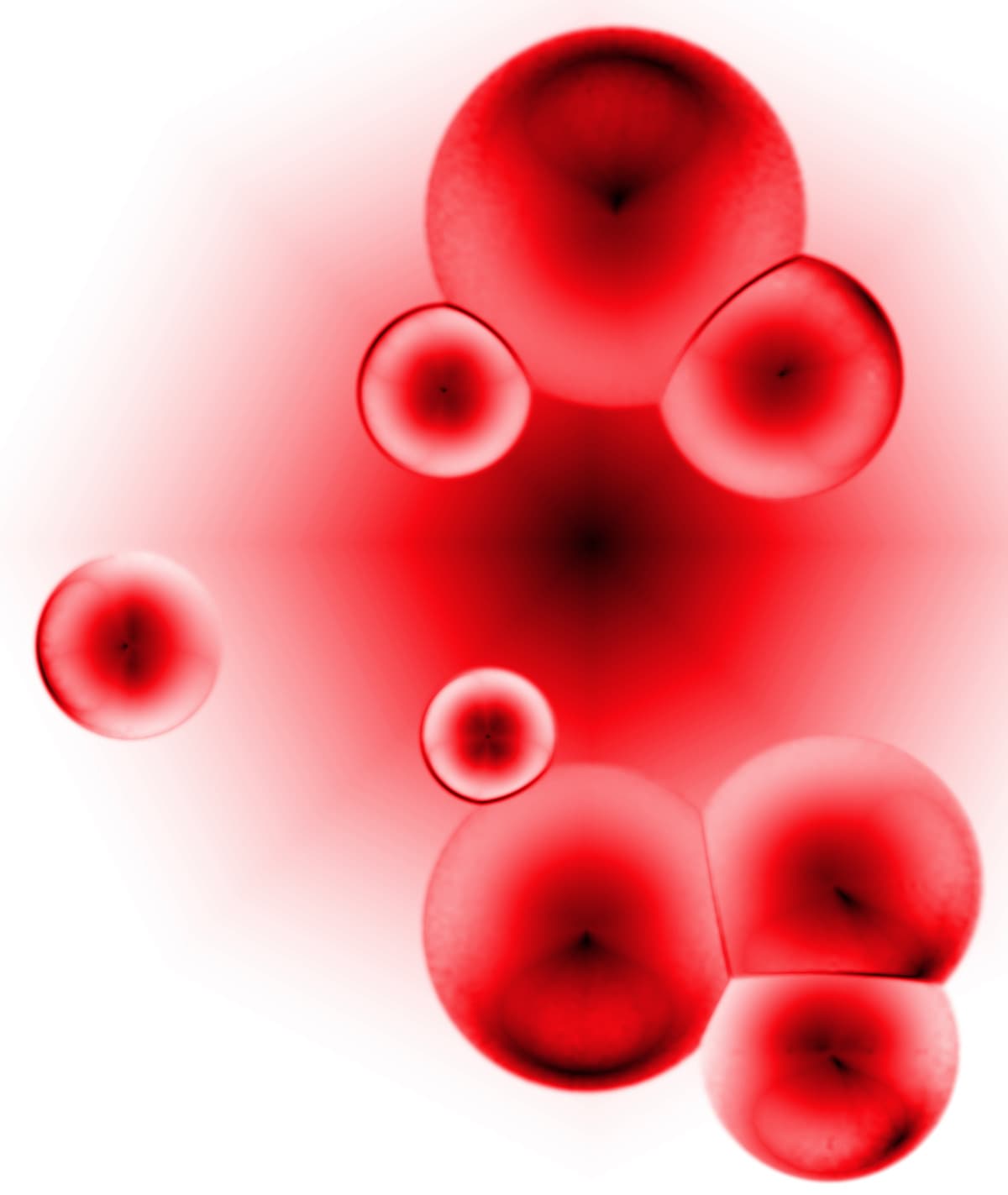 What is Blood Pressure?
This term refers to the rate at which your blood flows throughout your body. If you were paying attention in health class, you know that the heart is the driving force of the circulatory system. Every time it beats, it pumps the blood through your arteries to deliver oxygen and nutrients to various organs and muscles. As the blood circulated, veins return the fluid to the heart to get pumped through again.
Blood pressure measures the efficiency of your circulatory system. However, the system is constantly changing as blood vessels contract and dilate for various reasons, such as stress and exercise. Your blood pressure changes throughout the day, meaning that it can be hard to measure correctly.
How is Blood Pressure Measured?
If you've ever had your blood pressure levels checked, you know that the doctor or nurse straps a monitor to your arm and inflates it to create a tight seal. As your blood pumps through the arm, the monitor tracks the rate of blood passing through the vessels and records two different numbers: diastolic and systolic pressure.
Systolic blood pressure happens when the heart contracts and sends blood out into the system.
Diastolic blood pressure occurs when the heart relaxes, and blood goes back into the organ.
As you can imagine, diastolic pressure is always lower than systolic because your heart forces blood out with every beat. When measuring blood pressure, the reading will always have the systolic pressure listed above the diastolic. The numbers indicate millimeters of mercury, or mmHg.
What is a Healthy Blood Pressure Level?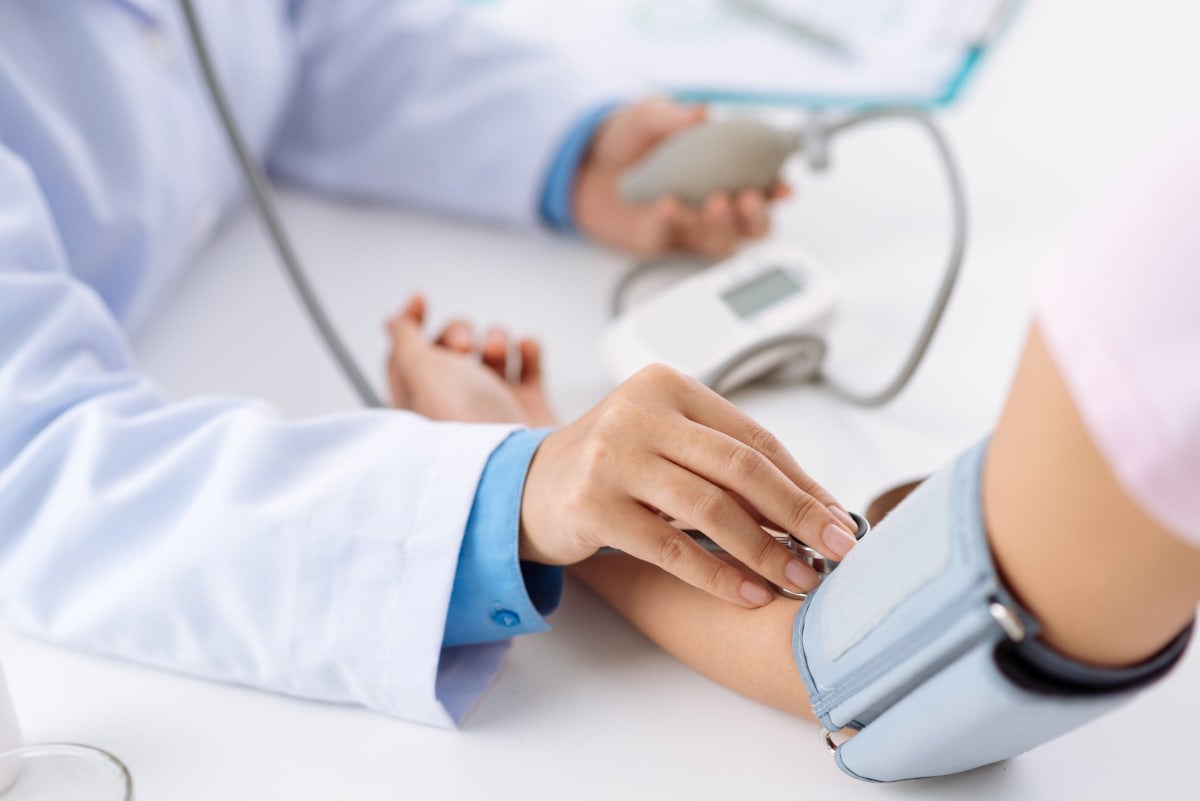 The American Heart Association has a handy guide for telling when your blood pressure is too high. Since the pressure can change, physicians will want to take multiple readings while you're at rest to verify whether you have hypertension or not. The ranking system is as follows:
Normal or Healthy Blood Pressure - 120 mmHg or less of systolic pressure and 80 mmHg or less of diastolic.
Elevated Blood Pressure - 120-129 mmHg systolic and 80 mmHg or less of diastolic.
High Blood Pressure (Stage 1 Hypertension) - 130-139 mmHg systolic and 80-89 mmHg diastolic.
Stage 2 Hypertension - 140 mmHg or higher of systolic and 90 mm-Hg or higher of diastolic.
Hypertensive Crisis (Immediate Care Required) - 180 mm Hg or higher systolic and 120 mmHg or higher of diastolic.
Once you reach stage one of hypertension, your doctor will recommend dietary and lifestyle changes. Typically, you don't receive medication until you reach stage two. However, making healthy changes can still bring your blood pressure down, even after taking medicine.
Unlike other conditions like diabetes, you can often control your blood pressure and keep it at a healthy level. That said, those with a family history of heart problems and cardiovascular disease are at a higher risk and may develop hypertension even with a healthy lifestyle.
What's the Danger of High Blood Pressure?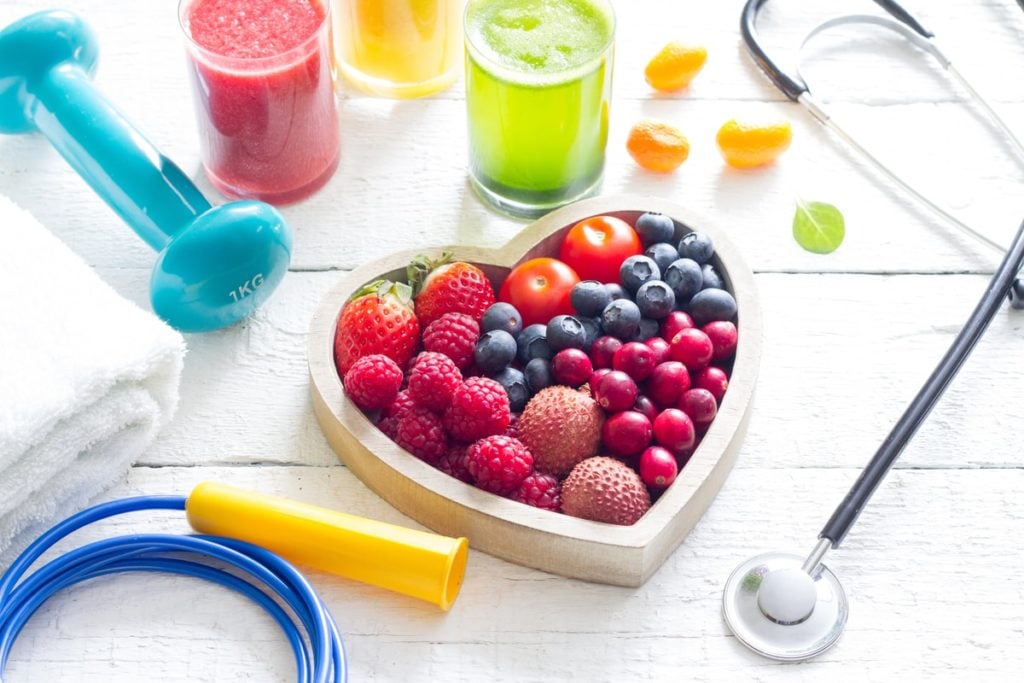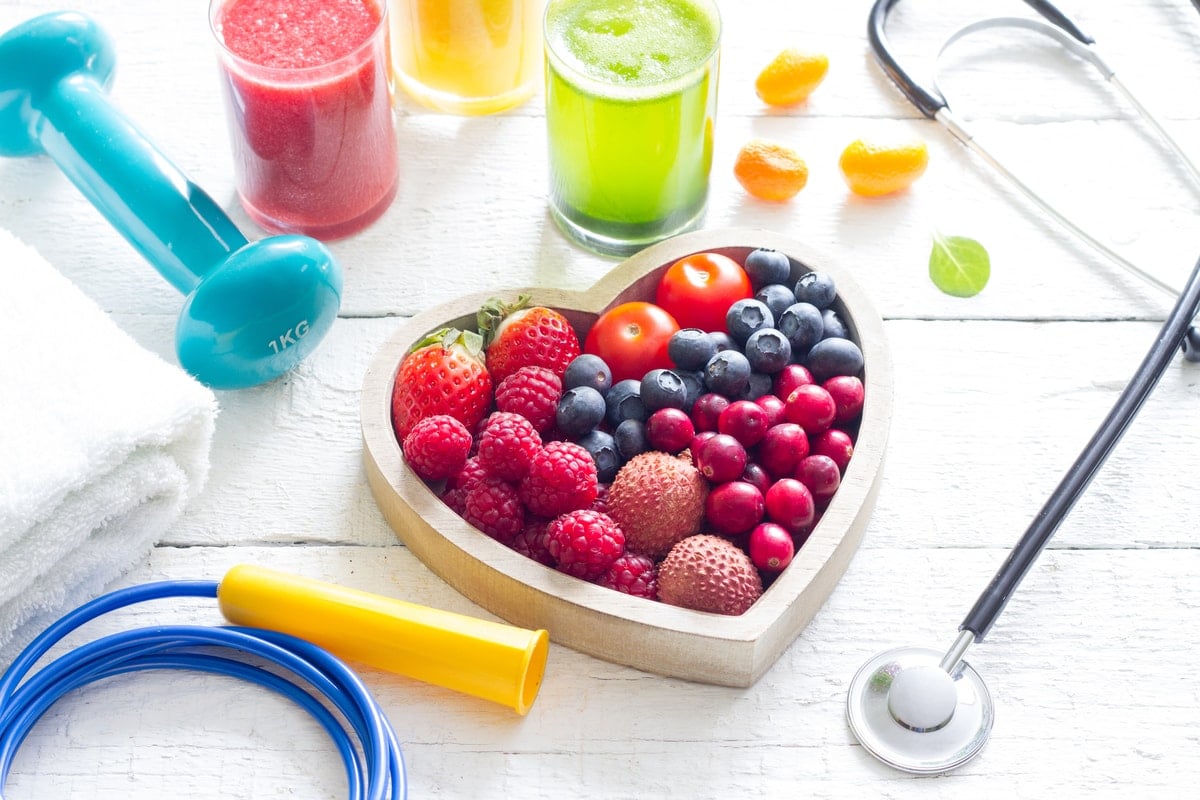 If you think of your heart like a machine, the harder it has to work, the more wear and tear it endures. Think of a car engine that's rated for 100,000 miles. If you only drive a few miles per day, you can keep the car in good working order for decades. However, if you're driving 100 miles every day, the engine will wear down much faster.
High blood pressure puts extra stress on your heart, which could lead to an irregular heartbeat or a heart attack. Your blood vessels are also affected as they can become weaker and more brittle due to the increased pressure. Overall, you're far more likely to experience heart disease and shave years off your life if you don't maintain healthy blood flow. Other potential issues can include kidney failure and stroke due to burst blood vessels.
Can Juicing Help Lower Your Blood Pressure?
In a word, yes, it can. However, what matters most is the type of fruits and vegetables you use for juicing recipes. Here is a rundown of the best ingredients out there that can help lower blood pressure.
Citrus Fruits
The top three citrus fruits for juicing include lemons, oranges, and grapefruits. Of the three, grapefruit juice has the most potent effect, and orange juice has the least. However, both fruits are excellent sources of vitamin C and other nutrients, so don't cut orange juice completely. One of the primary benefits of juicing is that you can mix and match different ingredients easily, so one of each can create a one-two punch of health. Lime juice also works, but we recommend adding it to other ingredients to increase its potency.
Guavas
If you're like us, you enjoy most tropical fruits more than the standard apples, strawberries, and oranges. Fortunately, guavas are rich in potassium, a powerful ingredient that helps regulate your blood pressure. Potassium works well for two reasons. First, it helps flush excess salt from your system (salt can raise your blood pressure). Second, it strengthens your blood vessels and makes them work more efficiently. Guavas have 417 mg of potassium per 100 grams, making them one of the best options out there.
Kiwis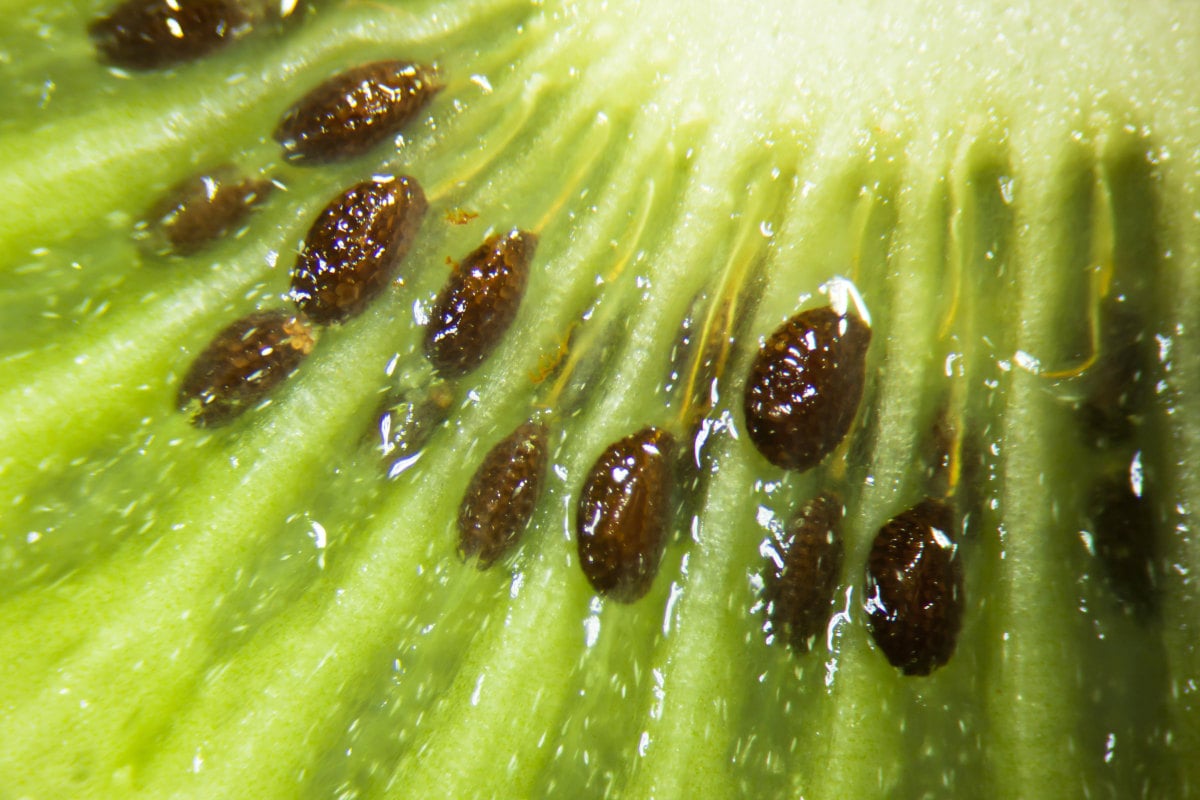 Once again, potassium comes to the rescue. Although bananas actually have more potassium than kiwis (although less than guavas), they're impossible to juice. Fortunately, kiwifruit is both juicy and tasty and can add a little extra zing to your beverage. Even the seeds are small enough so that they don't ruin the juice's consistency.
Pomegranates
While pomegranates are harder to juice than most other fruits, they come with a wealth of nutrients. According to research, pomegranates have both antioxidant and anti-inflammatory properties, both of which can strengthen your heart and improve cardiovascular function. Even better, these antioxidants can help remove cholesterol from your blood vessels.
If you know anything about cholesterol, you know that it can stick to the vessel lining, making it harder for blood to circulate. So, if you can reduce your cholesterol and improve your heart, you get the best of both worlds.
Berries
Pretty much all berries are rich in antioxidants, which, as we've established, can help your heart. However, berries have another secret weapon to combat high blood pressure: anthocyanins (ACNs). While more research has to be done to determine whether ACNs have a substantial effect on blood vessels, preliminary studies indicate that they can help relax the arteries and veins, which reduces the overall system pressure.
So, when juicing, feel free to toss an assortment of berries into the mix, including strawberries, blueberries, mulberries, and blackberries. Cranberry juice can also do the trick, but be sure to add something sweet since cranberries are so tart.
Tomatoes
Although you can get a whole serving of tomatoes in other ways besides juicing (i.e., ketchup), tomato juice offers the most potent mixture. The secret ingredient of this fruit is lycopene, which has multiple heart-healthy benefits. Not only can lycopene help strengthen your cardiovascular system, but it can also remove excess cholesterol from your blood vessels. Like pomegranates, you get a two-for-one deal. We also recommend adding pomegranates (or something else sweet) to your juice so that it goes down smoother.
Celery
You may think that celery is mostly just water, and you'd technically be correct. However, this vegetable contains phthalides, which aid in heart health. However, to maximize your celery root juice, you have to cook your food first. According to this study, cooked celery is much more potent than the raw version. Fortunately, cooking your celery only makes it easier to create celery juice.
Beets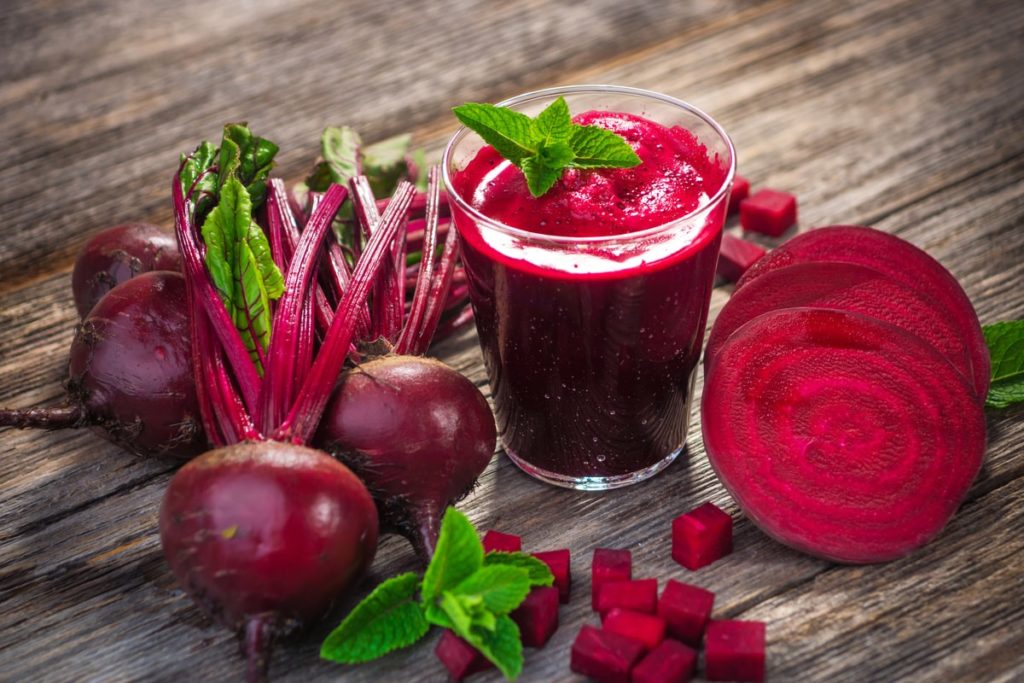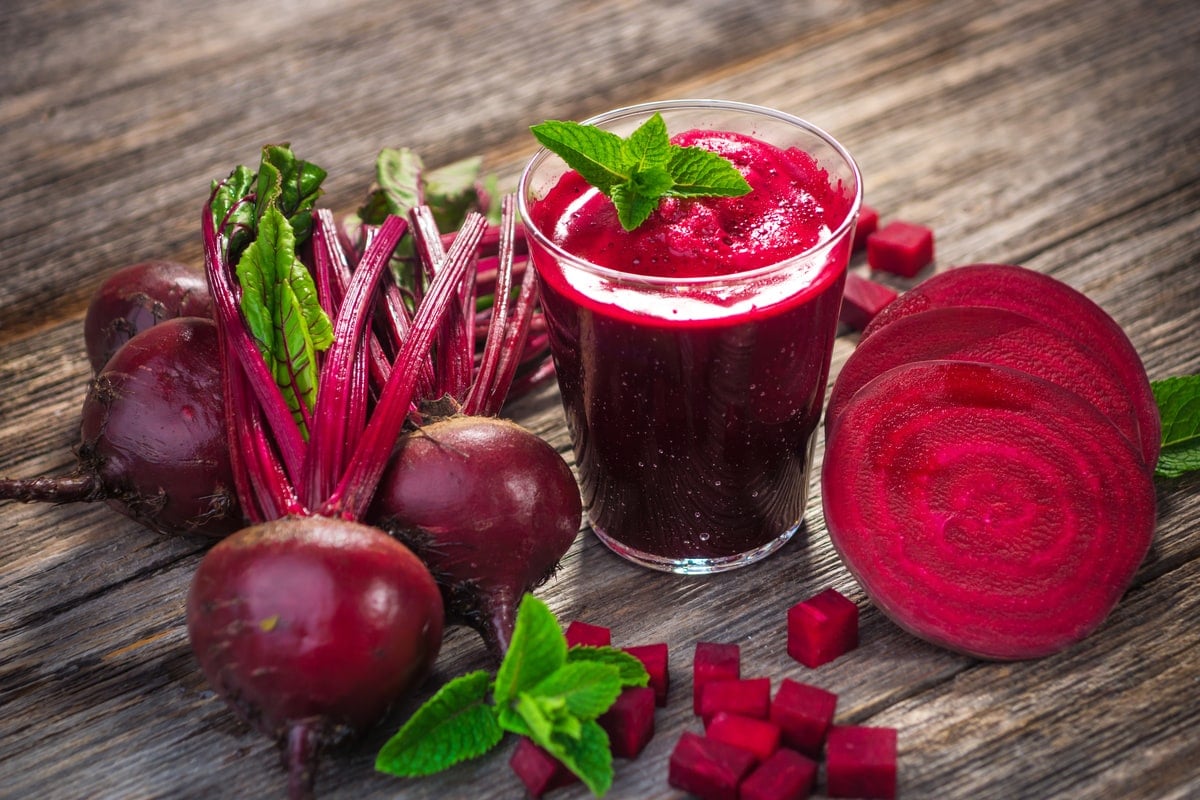 If you haven't been paying attention to beets, now is the time to give them a second look. According to a relatively recent study, drinking beetroot juice showed signs that it could lower blood pressure. The secret of beet juice is its abundance of nitrates, which convert to nitric oxide, which helps relax and widen blood vessels, relieving pressure.
Carrots
Carrot juice is high in phenolic compounds, which can also improve blood flow and help you maintain normal blood pressure. Plus, as far as vegetable juice goes, carrots are much tastier than most other options out there. Toss a carrot into your juicer and add it to your regular mix.
Prunes
You may think that a glass of prune juice is for old people, but you'd be wrong. Technically, yes, a lot of elderly individuals drink prune juice, but the benefits can be shared by all. According to research, prune juice helps lower blood pressure significantly.
Other Tips to Lower Your Blood Pressure With Juicing
While all the ingredients we listed above can help you kickstart your healthy diet and lifestyle, there are plenty of other ways to help keep your blood pressure in check. Follow these top tips to get the most out of your juicing routine.
Follow the DASH Diet
DASH stands for Dietary Approaches to Stop Hypertension, and it refers to dietary guidelines for those with high blood pressure. According to the Mayo Clinic, the principles of the DASH diet are as follows:
Eat Less Sodium - As we mentioned, high sodium intake can raise your blood pressure, so try to stick to 2,300 mg per day or less as much as possible.
Eat More Whole Grains - Whole grains are healthier than refined versions, and they're full of fiber. Fiber helps clean your system, including excess cholesterol.
Eat 4 to 5 Servings of Fruits and Vegetables (Each) - Here is where juicing can really come in handy. As long as you pay attention to your sugar intake (most fruits are loaded with it), you can juice most of your natural ingredients and reach this goal easily. Green juice (i.e., juice from green vegetables) is particularly potent, especially when mixed with fresh ginger.
Eat More Nuts - While nuts are high in fat, they can help regulate your cardiovascular system. Stick to a few handfuls a day, and you should be fine.
Eat Lean Meats - Fatty meats can add more cholesterol and fat to your system, leading to various health problems. High cholesterol and high blood pressure are often linked, so reducing your fat intake can improve your body overall.
Exercise More
One of the best ways to improve your blood pressure is to exercise at least five times a week. Physical activity keeps your heart strong and well-regulated, leading to less significant wear and tear. As your circulatory system becomes more efficient, you can lower your systolic and diastolic pressure since your heart doesn't have to work as hard to pump blood through your body. Best of all, freshly-made fruit juice is an excellent post-workout beverage.
Another benefit of exercise is weight loss, which can relieve stress on all parts of your body, not just your heart and blood vessels. Losing weight can also help lower cholesterol and saturated fat levels, enabling smoother blood flow.
Bottom Line: Juicing Can Keep Your Blood Pressure in Check
Not only is juicing easy and fun to do, but it can also yield tons of health benefits beyond lowering your blood pressure. Again, be sure to pay attention to your blood sugar levels since you don't want to trade hypertension for diabetes. Otherwise, incorporating more fruits and veggies into your diet will generate noticeable results. If you're currently taking blood pressure medication, talk with your doctor about juicing to ensure that these ingredients won't interfere with your prescriptions. Happy juicing!