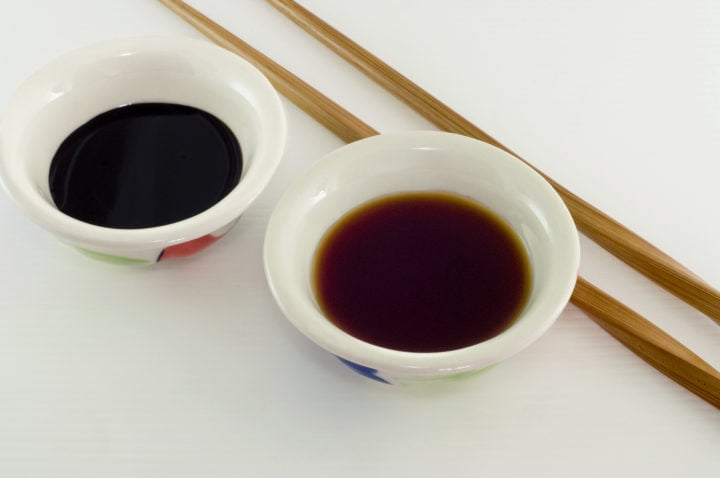 Whether you're cooking up some stir-fry, a chicken marinade, or rich sauce, tamari is always a useful ingredient to have on hand. In fact, it's so useful that you'll probably find your bottle empty before you know it. It's a situation we've all run into, which is why it's a good idea to know the best tamari substitutes for cooking.
There is a wide range of different substitutions available, each bringing something a little different to the table. For most purposes, liquid aminos or plain old soy sauce are going to be your best bets. Or, if adding salinity is your main goal, a pinch of salt can do the trick.
Though if you're looking for something a little different, try one of the ingredients below. You might be surprised at what you find waiting in the back of your pantry.
Table of Contents
Best Tamari Substitutes
| Substitute | Notes |
| --- | --- |
| Soy Sauce | A bit thinner and lighter than tamari. |
| Worcestershire | Surprisingly interchangeable, with a complex flavor. |
| Salt | A simple but effective way to mimic tamari's saltiness. |
| Balsamic Vinegar | Sourer in flavor, but a good alternative in a pinch. |
| Fish Sauce | Adds a bit of tang to your recipe. |
| Anchovies | Same taste as fish sauce and is great for stir fry. |
| Hoisin | A thick and rich substitution. |
| Oyster Sauce | A good replacement if you want more sweetness and a subtle tang. |
| Miso | High in salt, you can substitute in a 1:2 ratio. |
| Liquid Aminos | A bit more subtle, so add a dash more. |
| Teriyaki | Since it already contains tamari, it's a natural replacement. |
| Umeboshi Vinegar | A traditional Japanese ingredient that's big on flavor. |
| Maggi Seasoning | A rich, wheat-based alternative with deep notes. |
| MSG | A great replacement that delivers on umami flavor. |
| Molasses | A perfect alternative when making sweet sauces. |
Soy Sauce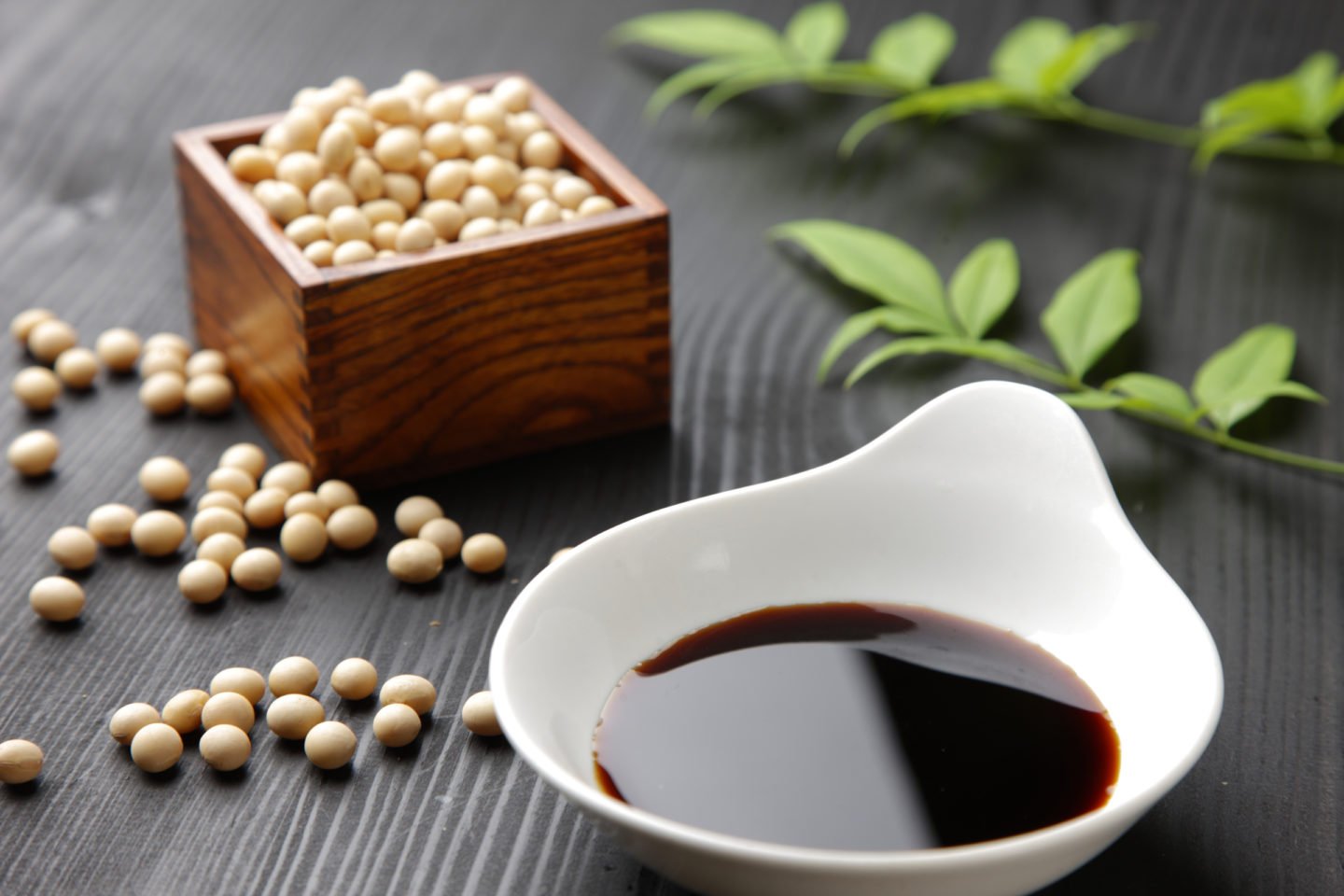 Soy sauce is the most direct substitution for tamari and can be used interchangeably in most cases. However, it's still a good idea to remember the subtle differences in flavor between the two.
Tamari includes a greater proportion of soybeans rather than wheat grain, giving it a deeper and richer soy flavor. When substituting soy sauce, you may need to use a bit more to achieve the same effect.
Don't forget that soy sauce is sometimes saltier, which can become overpowering in large amounts. When cooking, try adding it little by little, tasting for salinity as you go.
Worcestershire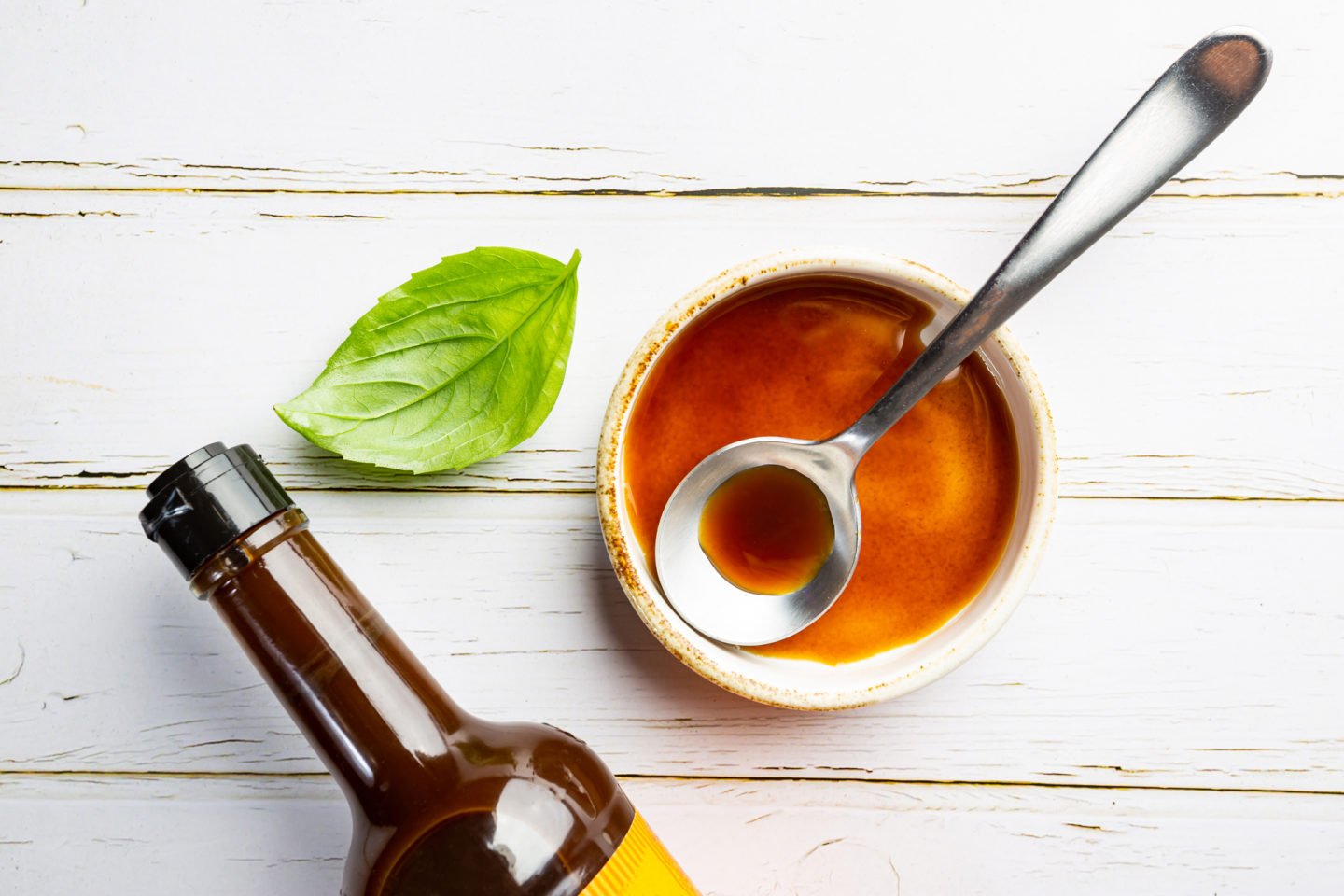 With all of Worcestershire's ingredients, it's surprising that it is able to mimic the flavor of tamari so well. It's a great choice if you're looking to add a bit of spice and tang to your dish. Use it in a 1:1 ratio.
The reason Worcestershire sauce has a flavor similar to tamari is that they are both products of fermentation. The vinegar and molasses in Worcestershire also bring bitterness and sourness, which is very similar.
This can be a good choice in dishes with strong flavors, where the chiles, anchovies, molasses, and vinegar can shine. However, if you're looking for the simple, pure flavor of tamari, a different substitution might be a better choice.
Salt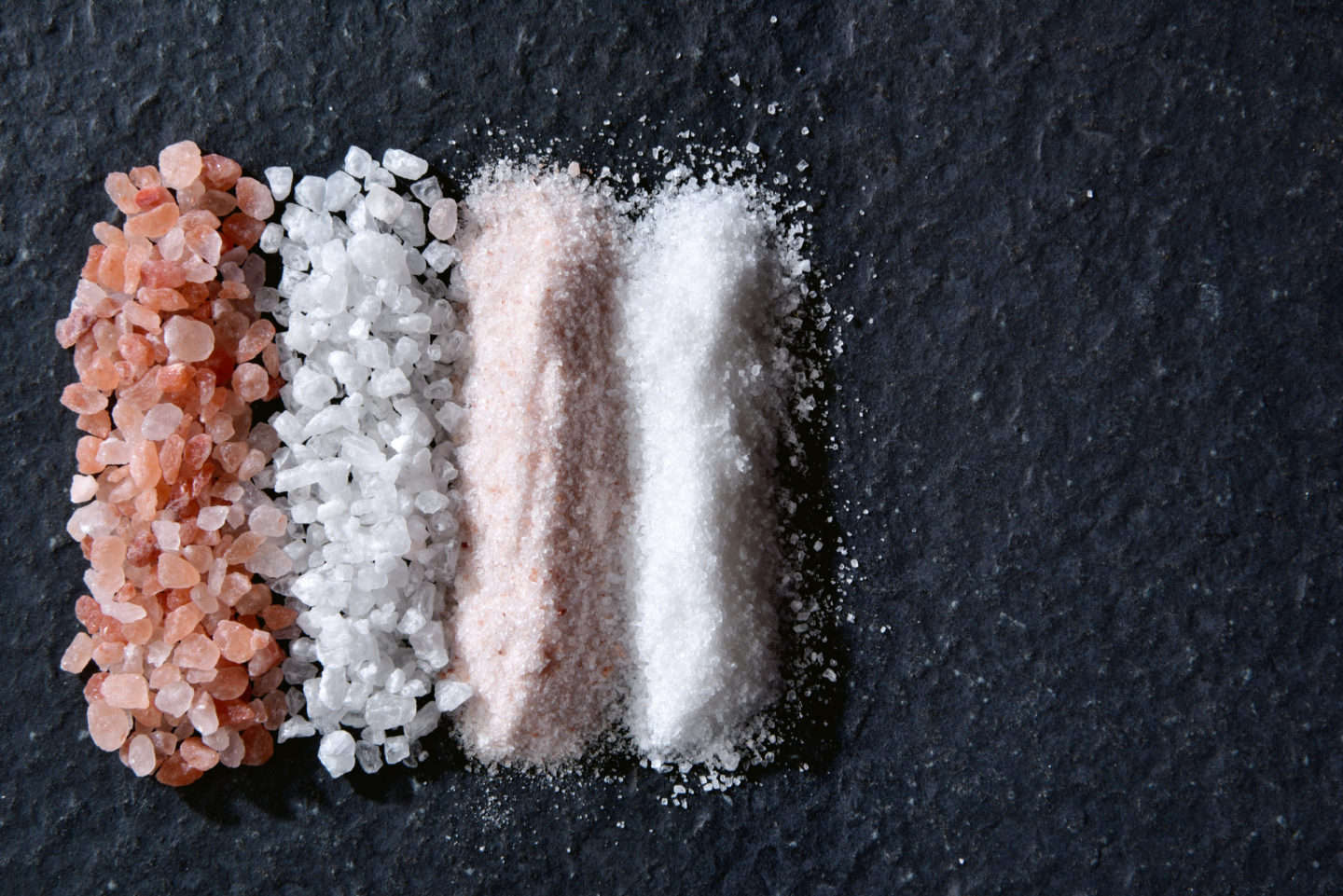 In many cases, tamari is used to season sauces and stirfry. While salt doesn't capture the full umami flavor of the traditional Japanese sauce, it helps with salinity. Use half a teaspoon of table salt per tablespoon of tamari.
You can use any kind of salt you want to substitute for tamari, though sea salt is a good option to consider. It adds a bit of extra flavor as it contains impurities. This will bring it a bit closer to tamari.
Balsamic Vinegar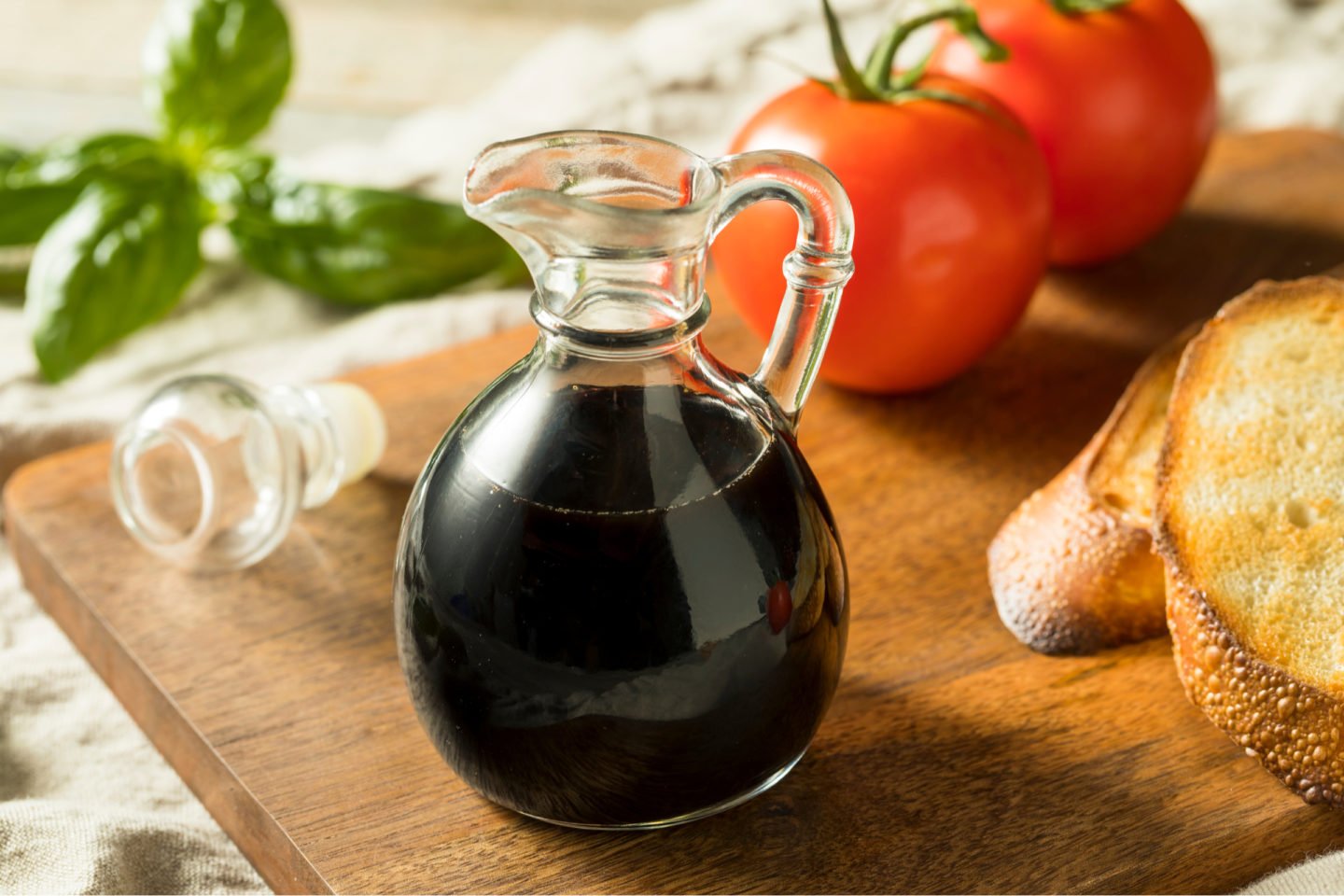 Balsamic vinegar may be the most different from tamari in terms of flavor, so you don't want to use it as a substitution in all cases. However, its rich flavor and syrupy texture can make it a good option. It is also a great low sodium option, as it is almost salt-free!
Balsamic vinegar has a brighter and more acidic flavor than soy sauce. At the very least, try adding salt to your vinegar to match tamari's salinity.
MSG can be another good addition to help with the umami factor. In fact, many of the ingredients on this list can be a good companion to balsamic. It's a good ingredient to experiment with.
Fish Sauce
Fish sauce is used commonly in Southeast Asia to add a salty flavor to dishes. Just be aware that it also has a fishy taste as it's made from anchovies! Just a little bit can draw out the natural flavors of sauces and stir fry.
The key tip to keep in mind when using fish sauce is to use it sparingly. It has a strong flavor that can quickly overpower a dish. Start with a 1:4 ratio when substituting for tamari and work your way up.
Because of its strong flavor, fish sauce is usually best used when combined with other strong ingredients. You may not want to use it by itself to season rice.
Anchovies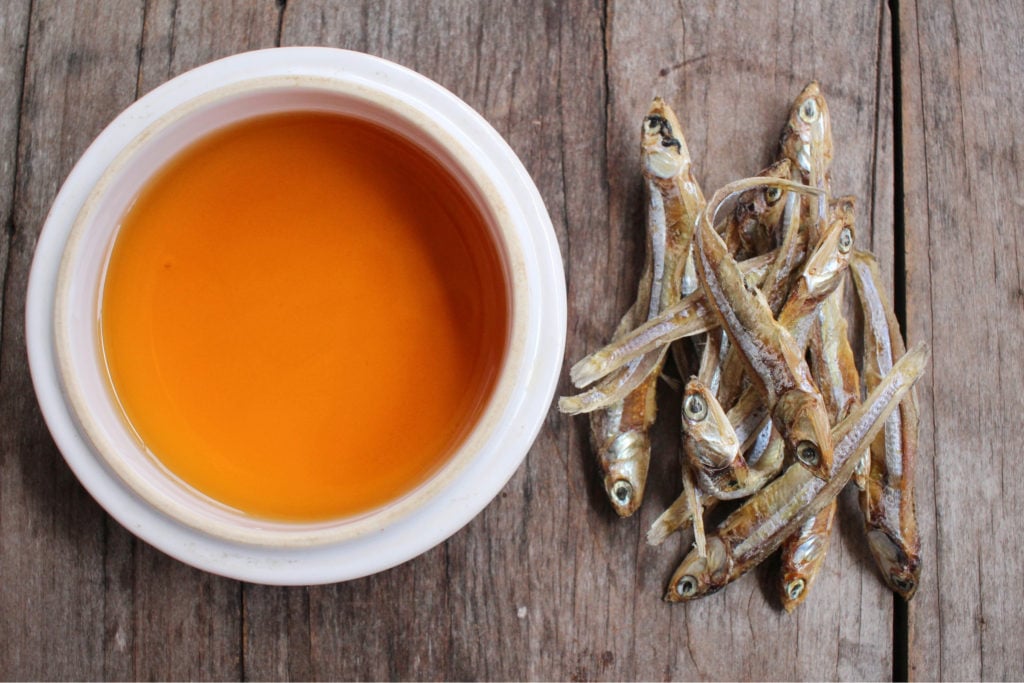 Since fish sauce is derived from anchovies, why not go to the source and use the fish itself? Of course, they are very strong, so be sure to use them sparingly.
Anchovy can be a great choice for stir fry or thicker sauces where they have a chance to blend in with the other ingredients. When cooked in hot oil, they will quickly dissolve, incorporating their flavor into anything you cook.
However, it's probably better to keep them out of cold, thin dipping sauces where the fish pieces don't break up. Whole chunks of anchovy are too strong for most diner's palates.
Hoisin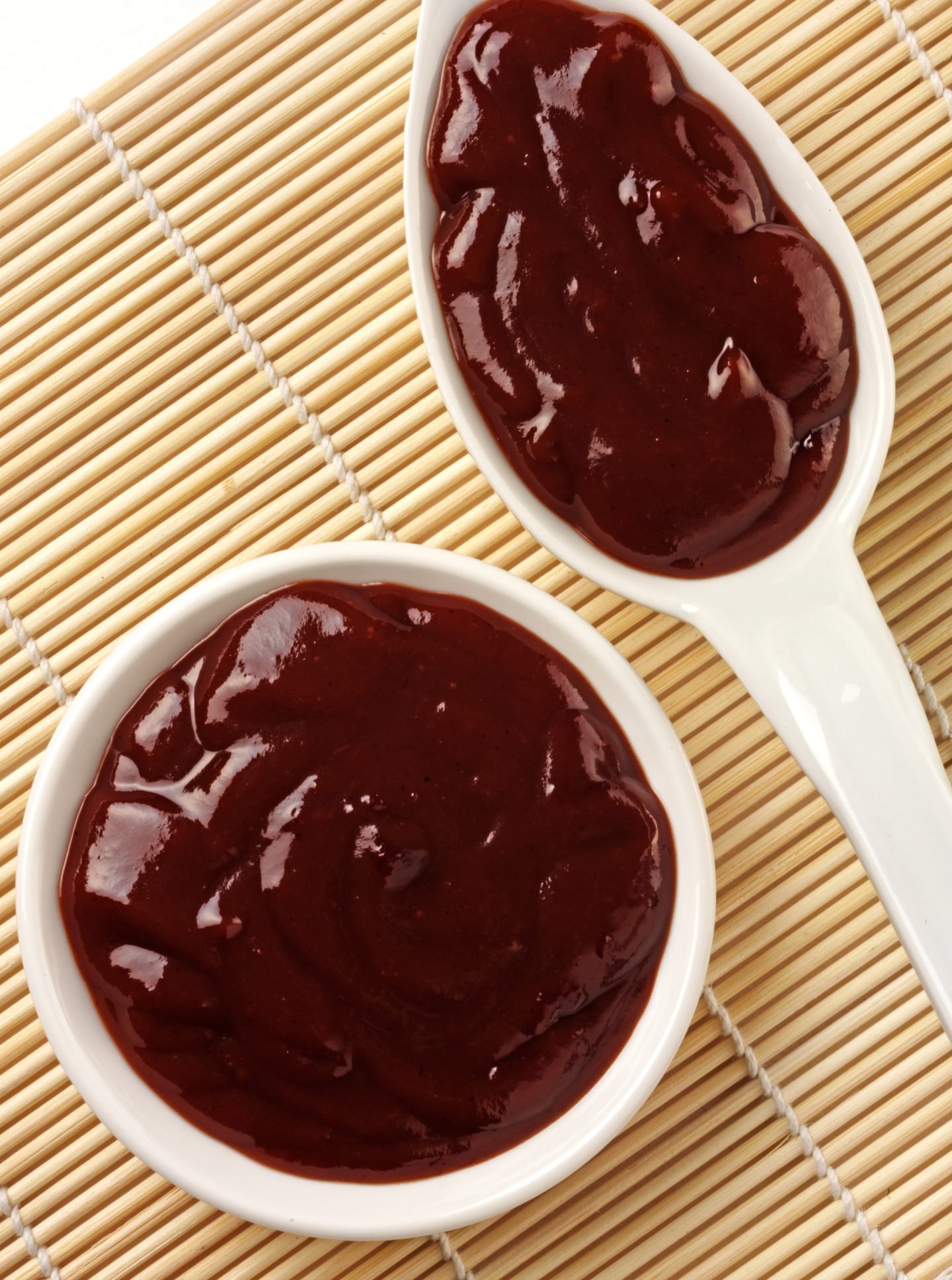 If you're not familiar with hoisin, it's an Asian stirfry sauce with a flavor similar to barbeque sauce. Like tamari, it gets its flavor from the fermentation process, giving it a similar taste, with added sweetness. It's an ideal choice for sauces and stir-fry.
Hoisin is a bit less concentrated than tamari, so you should try using it at a 2:1 ratio or add extra salt. Just keep in mind that it won't soak into meat and vegetables like tamari, but caramelize on the surface if you're cooking it in a hot pan.
Oyster Sauce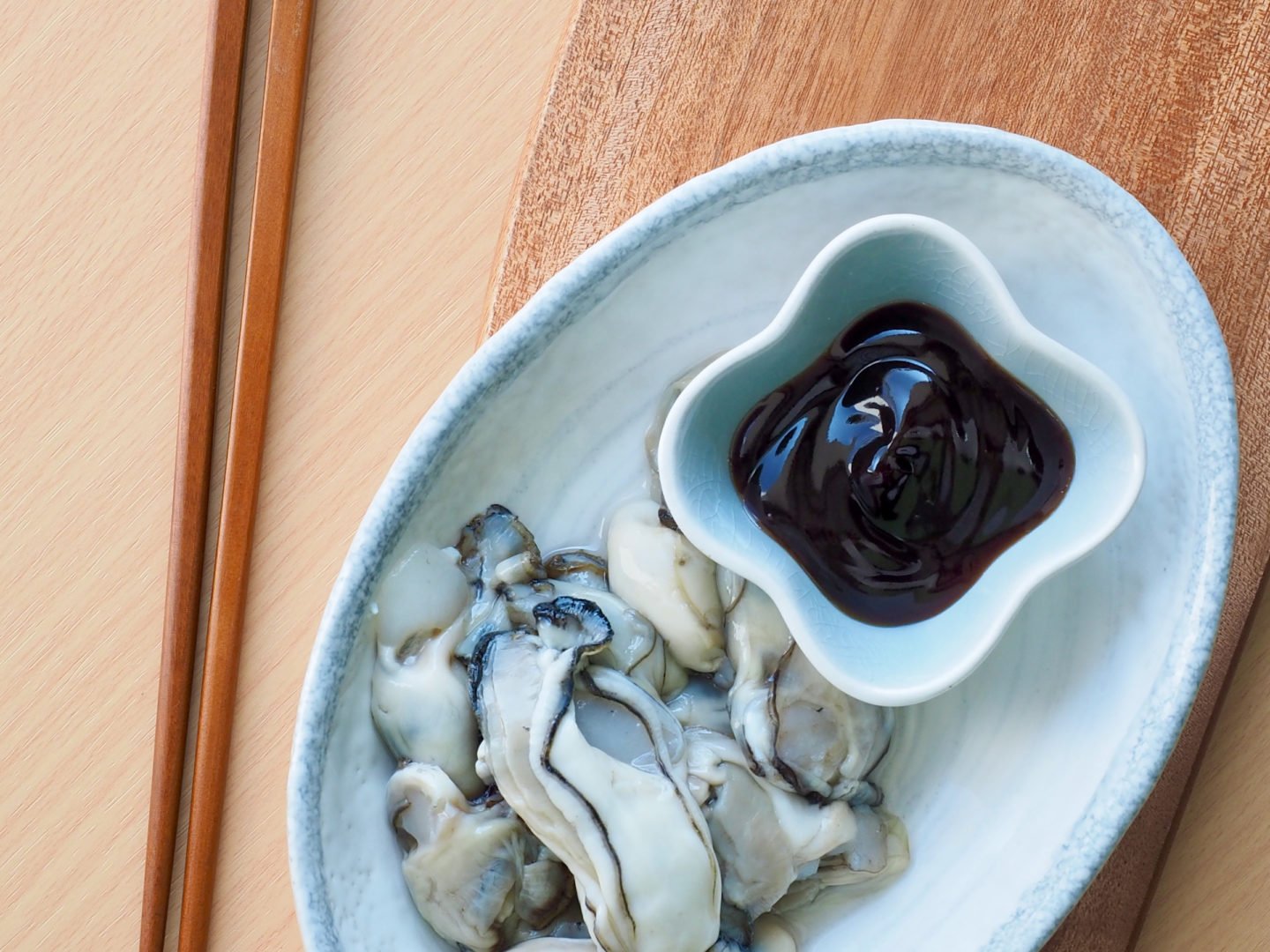 Despite its name, oyster sauce is much less fishy than fish sauce or anchovies. While it does have a slightly tangy taste, it's actually closer to hoisin. You can use it in a ratio of about 2:1 when making sauces and stir-fry.
Since oyster sauce is so sweet, it's only a good option if the dish you're considering already contains some sugar. Just cut out some of the added sugar to keep from going overboard with sweetness.
Miso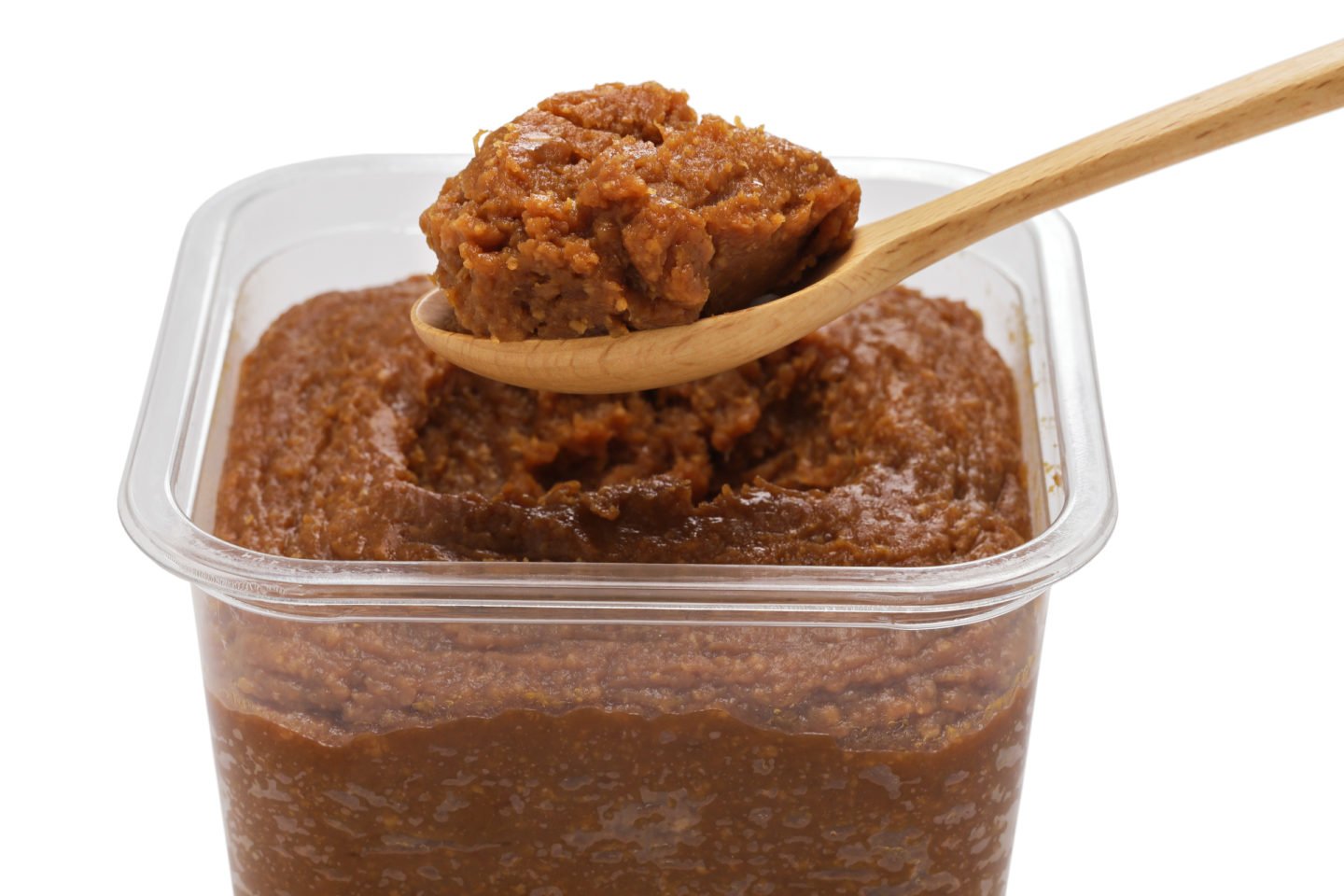 Miso paste comes in a few different varieties, each with a character all its own. It has a very different flavor than tamari, though it does share its saltiness and strong umami flavor. For the closest match, try using the red (hacho) miso paste.
For the best results, dissolve your miso paste in water first, so it will be better incorporated into your food. It could be a good addition to meat, vegetables, or tofu, although the flavor might not be a good match in some recipes. If you're not sure, taste your miso first to get an idea of how it will affect the overall flavor of the dish.
Liquid Aminos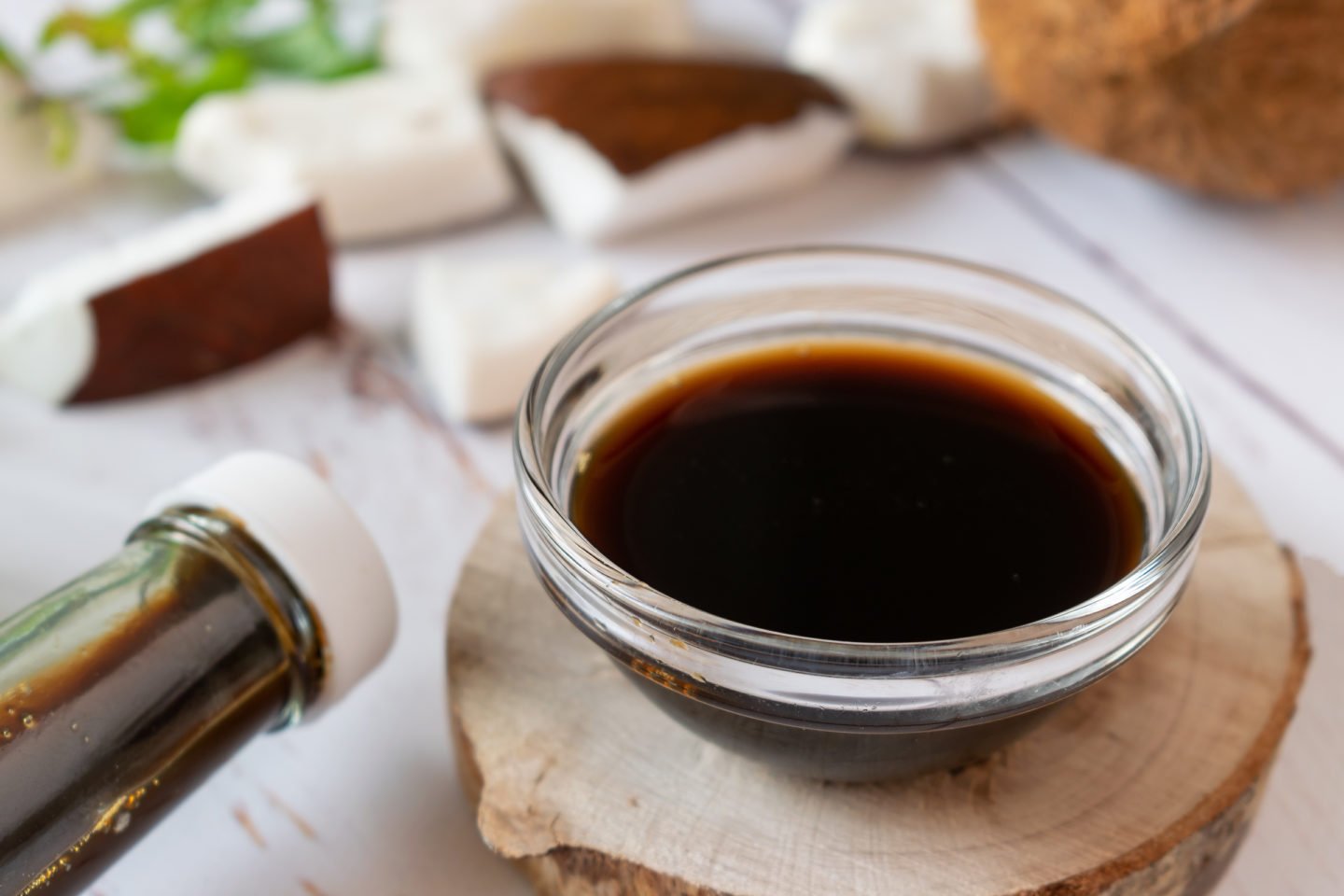 Liquid aminos are one of the closest matches to plain soy sauce around but are slightly lighter and sweeter. When substituted for tamari, start by adding them at a 2:3 ratio, and throw in a bit extra if the dish needs a deeper flavor.
Many people use liquid aminos interchangeably with tamari, as they prefer its reduced salt content and milder flavor. If tamari is too strong for you, try using this at a 1:1 ratio.
Teriyaki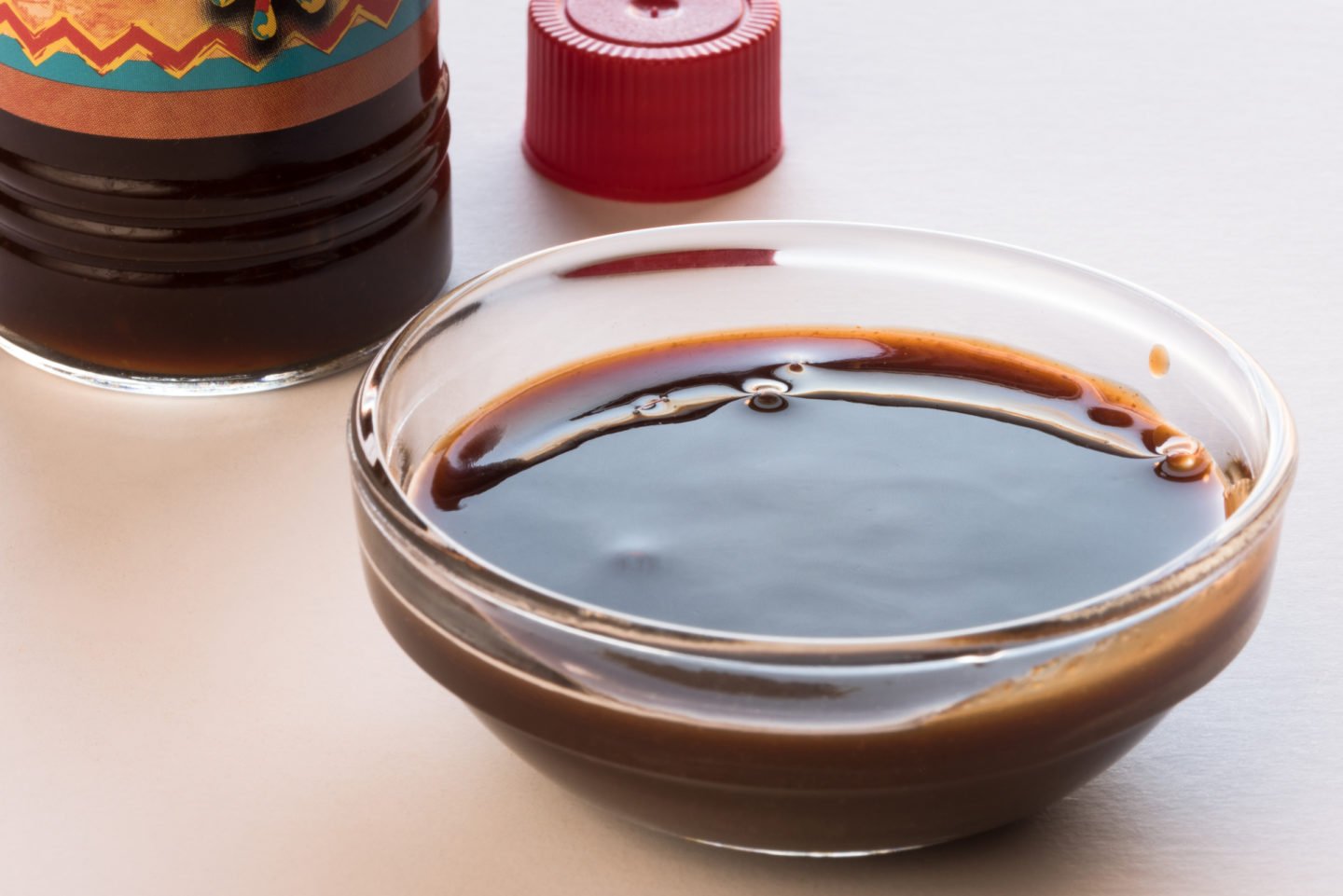 If you're looking for a poultry glaze or marinade, teriyaki may be the best substitute for tamari. It's made of tamari, sugar, ginger, garlic, and Japanese vinegar, and so it adds a few extra flavors to the mix. Try using it at a 2:1 ratio to get similar levels of salt.
Just don't forget that it contains a fair amount of sugar. So if you are cooking it at high heat, you'll have to be careful to avoid burning it.
Umeboshi Vinegar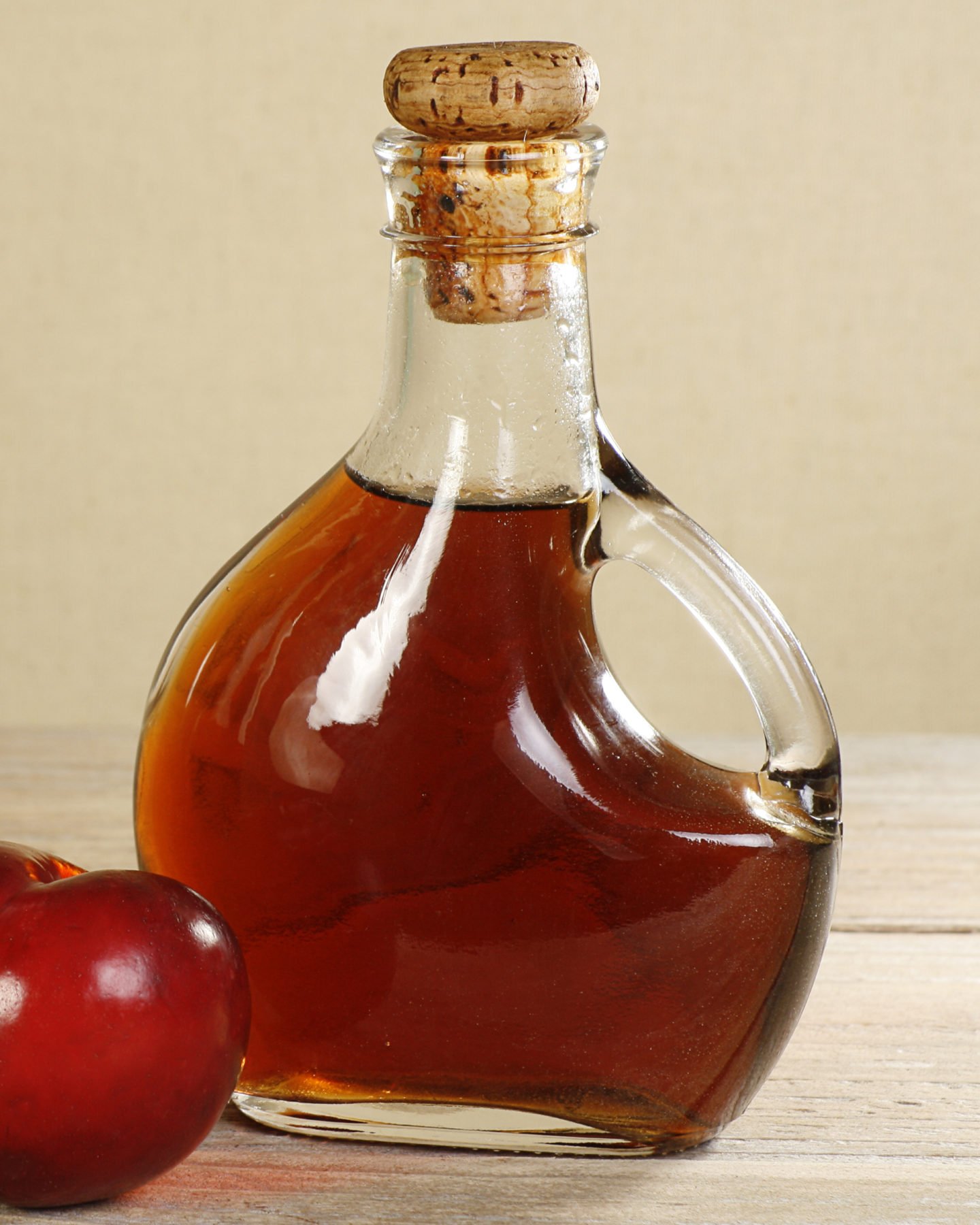 Umeboshi vinegar is made of Japanese salted plums and has a flavor that is much stronger than tamari. You'll want to take care not to use too much of this ingredient as it can easily oversalt your dish. Stick to a ratio of 1 part umeboshi vinegar to 2 parts tamari to start.
In addition to salinity, umeboshi vinegar also brings a unique fruity tang. This makes it a good choice for dressings and lighter sauces.
As a bonus, this vinegar is also vegan and gluten-free.
Maggi Seasoning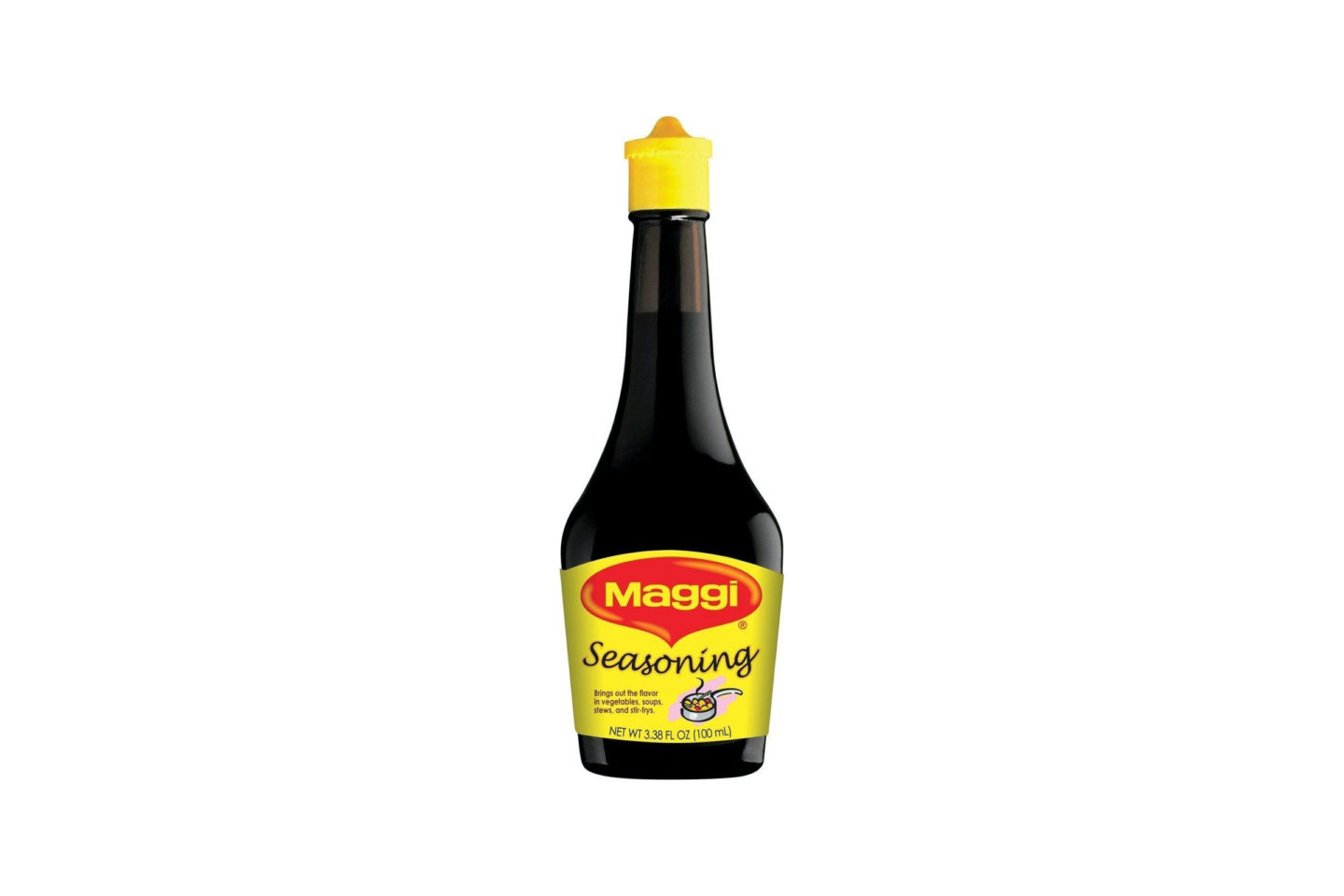 Maggi seasoning is a flavor enhancer that comes from Switzerland and is designed to add a deep umami flavor to dishes. If you're familiar with Vegemite, it has a similar flavor. It is commonly used as a substitute to tamari at a 1:1 ratio.
The texture of Maggi seasoning is a bit thicker than tamari, so keep this in mind if you're planning on making a thin sauce or dressing. While the flavor is similar, Maggi seasoning has a "roastier," almost bready flavor.
MSG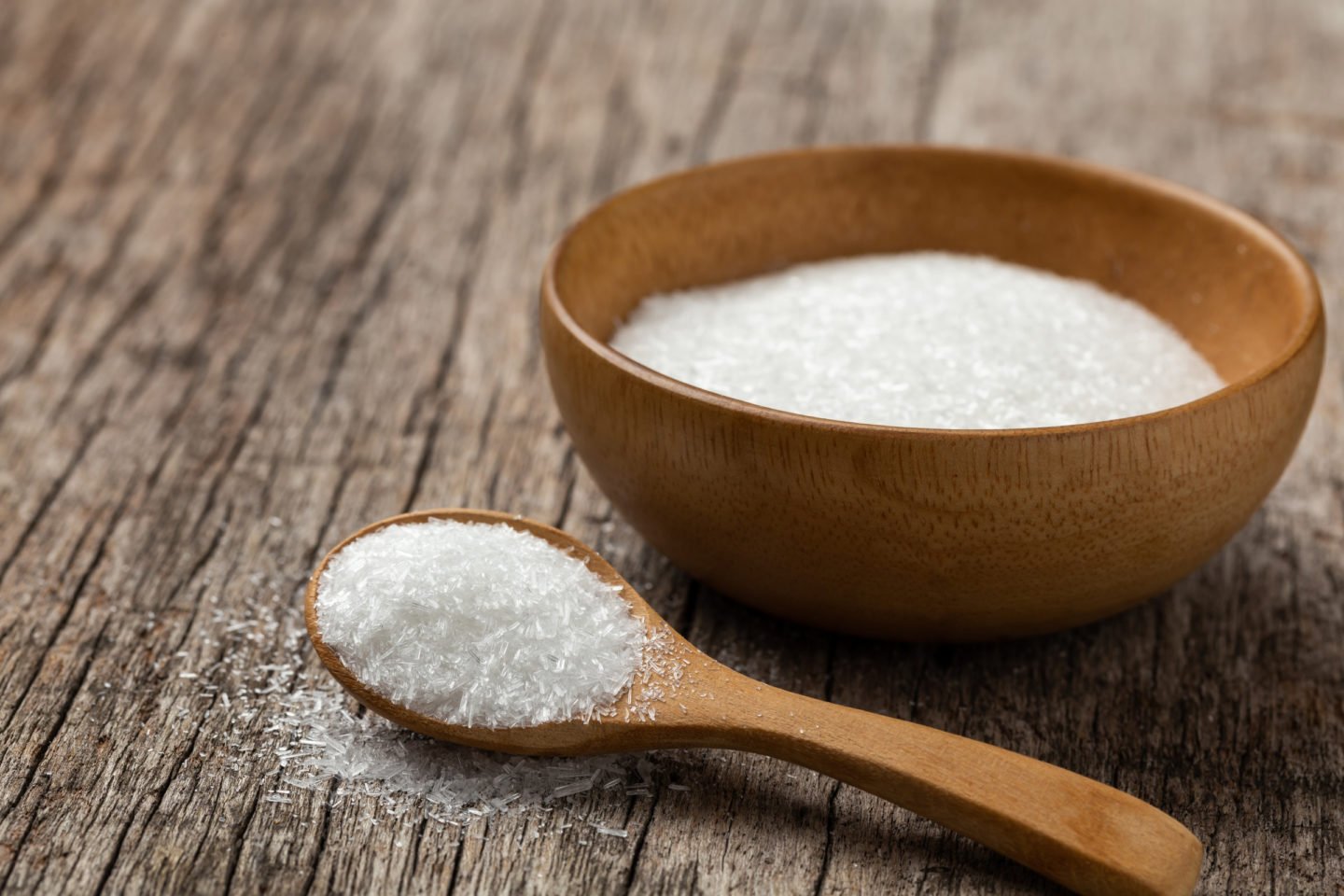 While MSG has a reputation for being bad for your health, the truth is that this perception is totally false. Just like salt, it can be sprinkled onto dishes to add flavor. Though instead of just salinity, MSG adds a rich umami flavor.
Keep in mind that when you're using MSG, it only takes a small amount. For every teaspoon of salt, use between a quarter to an eighth of a teaspoon MSG. That means about an eighth of a teaspoon of MSG per tablespoon of tamari.
Molasses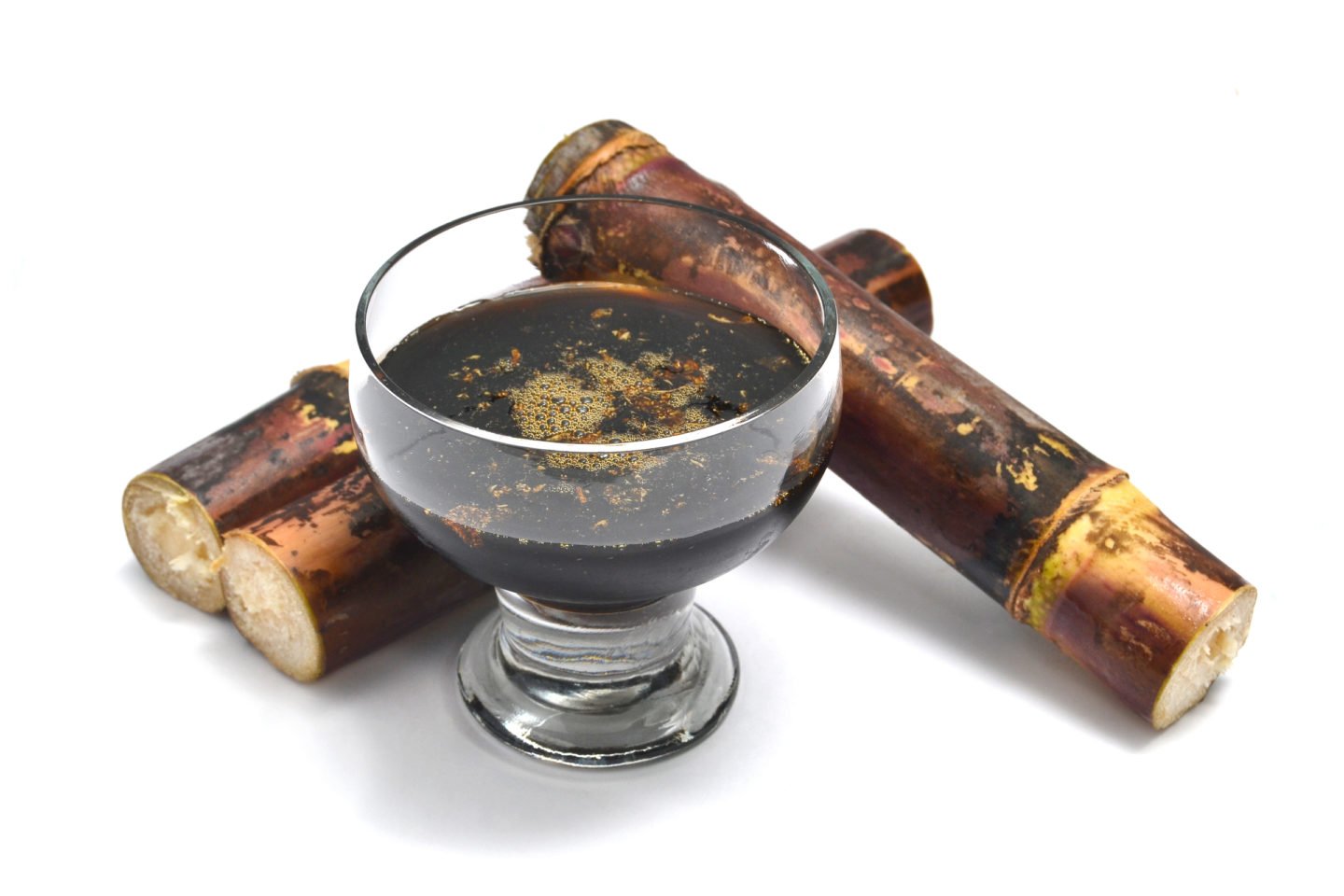 While thicker and sweeter than tamari, molasses is actually a decent substitute in the right situation. Its bitter flavor actually makes it most similar to dark soy sauce. Use it in a 1:1 ratio in sweet sauces, and take out a small amount of sugar to compensate.
However, it's not a good idea to use by itself or to dress meat and vegetables. The result will be offputtingly sweet and bitter.
Related Questions
What ingredients are in tamari sauce?
Tamari is made of fermented soybeans in much the same way as soy sauce. Unlike soy sauce, tamari contains much less wheat, which is what gives it its distinctive flavor.
What is tamari used for?
Tamari is a traditional Japanese ingredient that can be used to season soups and stews, stirfry, soups, and marinades. Since it has a milder flavor than regular soy sauce, it's also an ideal choice for dipping dumplings, sushi, and rice.
Is dark soy sauce the same as tamari?
Dark soy sauce is a thicker soy sauce that has a more intense flavor. It has a higher sugar content, making it similar to molasses. If used in place of tamari, it's best to add a bit of water to it to balance out the flavor and texture.
What does tamari taste like?
Tamari is most similar in flavor to its close cousin soy sauce. Since tamari contains less wheat, it has a more intense soybean flavor. This makes for a deeper and richer taste that has a bit more nuance than soy sauce.
Is tamari healthier than soy sauce?
Tamari contains about 10% more salt by volume than soy sauce. That means if you're watching your blood pressure, it may be better to choose another option. On the other hand, tamari usually contains fewer additives, so it's good if you are going all-natural.