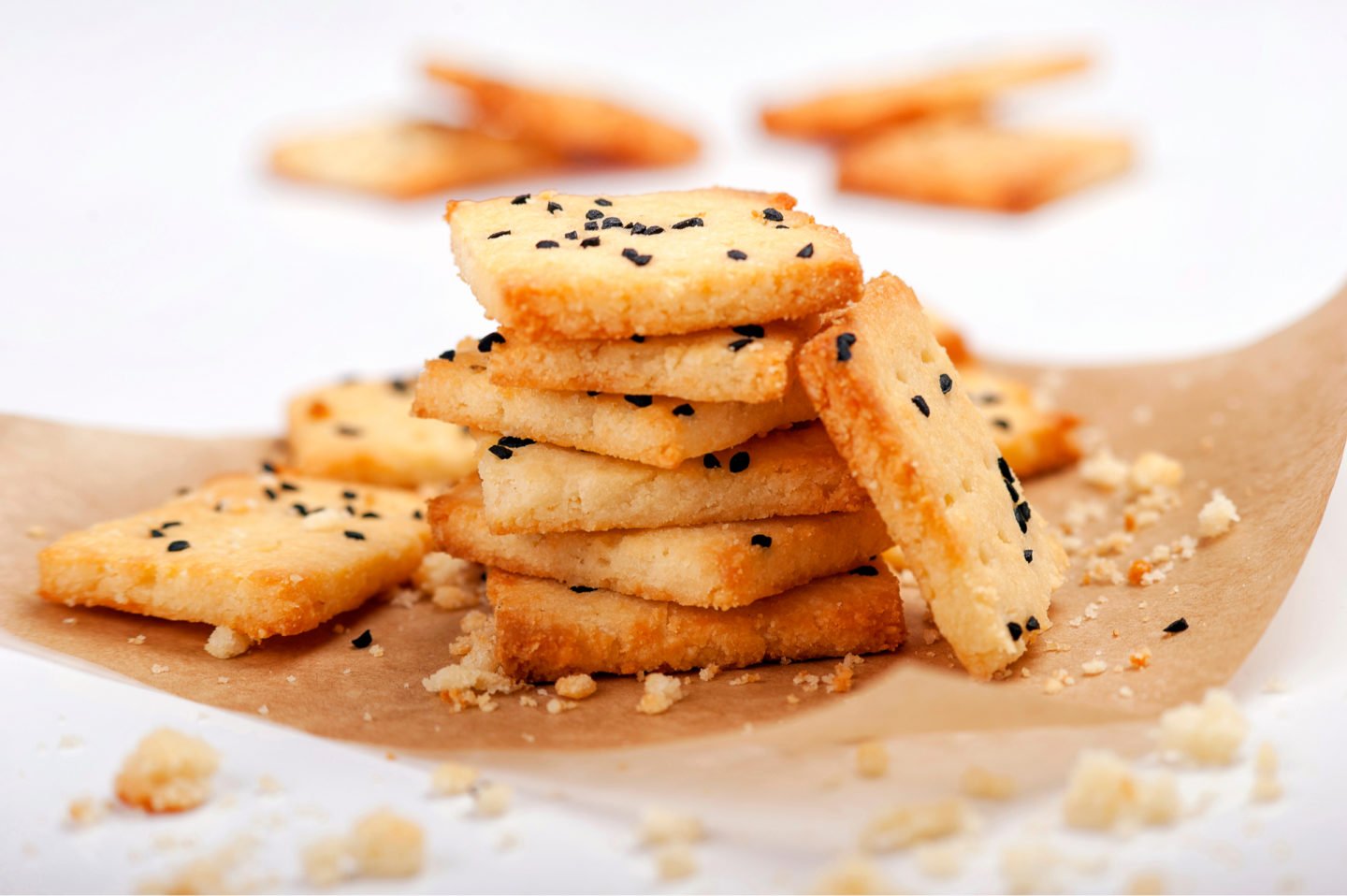 It's no surprise how most diets advocate controlling sugar intake. The sweetener is often called a source of "empty calories" with very little nutritional value, causing weight gain that's hard to take off. But we also know how abruptly cutting sugar from your diet can be detrimental to long-term health plans.
Fortunately, sweet keto snacks let you stay in ketosis. These snacks are a vital component to fully transitioning into a no-sugar diet for some.
And no doubt, manufacturers have noticed as sweet keto snacks make their way into groceries and online stores. So there's little reason not to opt for the keto snack alternatives with healthy options as delicious as their junk counterparts.
It was a pleasure testing out the best sweet keto snacks on sale right now. While the vast selection can be daunting, we certainly can't complain. Check out our list of the best guilt-free delights every Ketonian should at least try. Fair warning, it can be hard to stop eating. Carry on!
Table of Contents
Best Sweet Keto Spread: Organic Hazelnut Spread with Cocoa by Pyure
SAVE 12%
Organic Hazelnut Spread with Cocoa by Pyure
Nutella for Ketonians.
Pros: Made with organic ingredients
Cons: Contains erythritol with possible side effects; some of us noticed an aftertaste; thinner consistency; has some residual sugar content
The Organic Hazelnut Spread with Cocoa by Pyure
The SlimFast Keto Fat Bomb Snack Cluster
For anyone transitioning into a keto diet, passing over your favorite snacks can be hard. That's where scrumptious substitutes like the HighKey Snacks Wafer Cookies
Sweetwell markets its Sugar-Free Meringue Cookies
With its dark peppermint flavor making an impression, it's easy to consider ChocZero's Keto Bark
Sweet Jam by Good Good sells in six fruity flavors: strawberry
While you can't have your cake and eat it, you certainly can have your shake and lose weight with it. No? You get the point. Not only does the SlimFast Keto Meal Replacement Powder
Let's be honest. You probably weren't expecting to see candy on a list of healthy snacks. But then again, this is a list of the best sweet keto snacks, so maybe you were. Dr. John's Healthy Sweets Sugar-Free Fruit Hard Candy deserves to be here. They're sweet, delicious, and healthy, which is a rare combination.
Furthermore, it has 180% of the recommended Vitamin C requirement, and even dentists recommend it. But of course, it has erythritol, so mind your consumption. Fortunately, these candies come individually wrapped.
Dr. John's Healthy Sweets sugar-free candies come in three enjoyable flavors: strawberry, watermelon, and green apple.
| | |
| --- | --- |
| Per Serving | 18g (4 pieces) |
| Net Carbs | 1g |
| Fats | 0g |
| Protein | 0g |
Buying Guide for Sweet Keto Snacks
Looking for the best sweet keto snack not only entails finding the right balance of carbs, fats, and proteins but also being aware of potential allergens and their sugar sources. You may also want to consider its packaging. Here's our breakdown of the important factors to heed when buying your favorite sweet snacks.
Allergens
Allergies occur when our immune system detects threats in the form of allergens. The most common allergens present in keto snacks include, but are not limited to, milk, egg, tree nuts, soy, and wheat.
These allergens stimulate allergic reactions like wheezing, swelling, trouble breathing, headache, and stomach distress. Thankfully, food labels clearly state the main ingredients. Know your susceptibilities and stay clear of keto snacks that have your allergens.
Healthy Sugar Alternatives
Generally, to make food healthier, sugar content is replaced by a nutritious sweetener. Some of the healthy sugar alternatives are monk fruit extracts, erythritol, and stevia.
Although these alternatives are healthier, they can also be potential allergens. See our point about allergens.
Packaging
Sweet keto snacks are either packed as single-serving food or are prepared for multiple servings. The latter typically sells in a resealable bag or bottle, making storage more convenient, with a long shelf life. But sometimes, you need your snacks on the go, and single-serving food is the better alternative.
FAQs
What sweetener do manufacturers use for low-carb sweet snack recipes?
Keto-friendly healthy sugar alternatives include monk fruit extract, allulose, and erythritol. These low-carb, non-nutritive sweeteners have virtually zero calories.

However, erythritol should be used in moderation as it's been known to cause stomach distress.
What desserts can you eat on keto? What's a keto-friendly snack?
You can eat desserts that keep you in ketosis — low in carbs, high in fats, and moderate in protein. Check out our list of the best sweet keto snacks above.
Healthy, Easy Meals