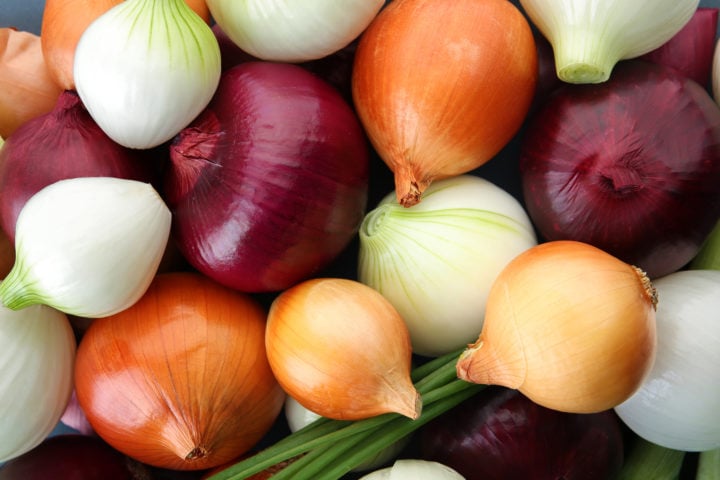 The reasons we use onion for cooking are limitless. Onions are healthy vegetables that possess nourishing antioxidants, have antibacterial properties, and add texture, color, and flavor to your dishes. But occasionally, the need to find alternatives to onion arise.
As part of the allium genus of monocotyledonous flowering plants, onions can be replaced by other species of the same group. These include chives, shallots, garlic, leeks, and scallions. In addition, the same genus contains sulfur compounds that explain their distinctive flavors and aroma.
Moreover, onion substitutes for cooking outside of the allium family also exist. These include fennel, asafoetida, celery, bell pepper, ginger, garlic, and many more. Read on to discover which substitute works best for you.
Table of Contents
Best Onion Substitutes
1) Chives (Raw or Cooked)
Chives and onions belong to the same allium and are excellent alternatives to one another. But there are distinctions. Chives are grass-like leaves. They are hollow, do not give off a pungent taste, and do not leave your breath smelling onions.
When it comes to emanating heat from the body, though, onions are better, and you will likely need at least double the number of chives to achieve the same level of hotness.
Also, unlike onions, chives are usually added last to maintain their crunchiness and freshness. They are typically used as a garnish, either raw or cooked.
2) Scallions or Green Onions (Raw or Cooked)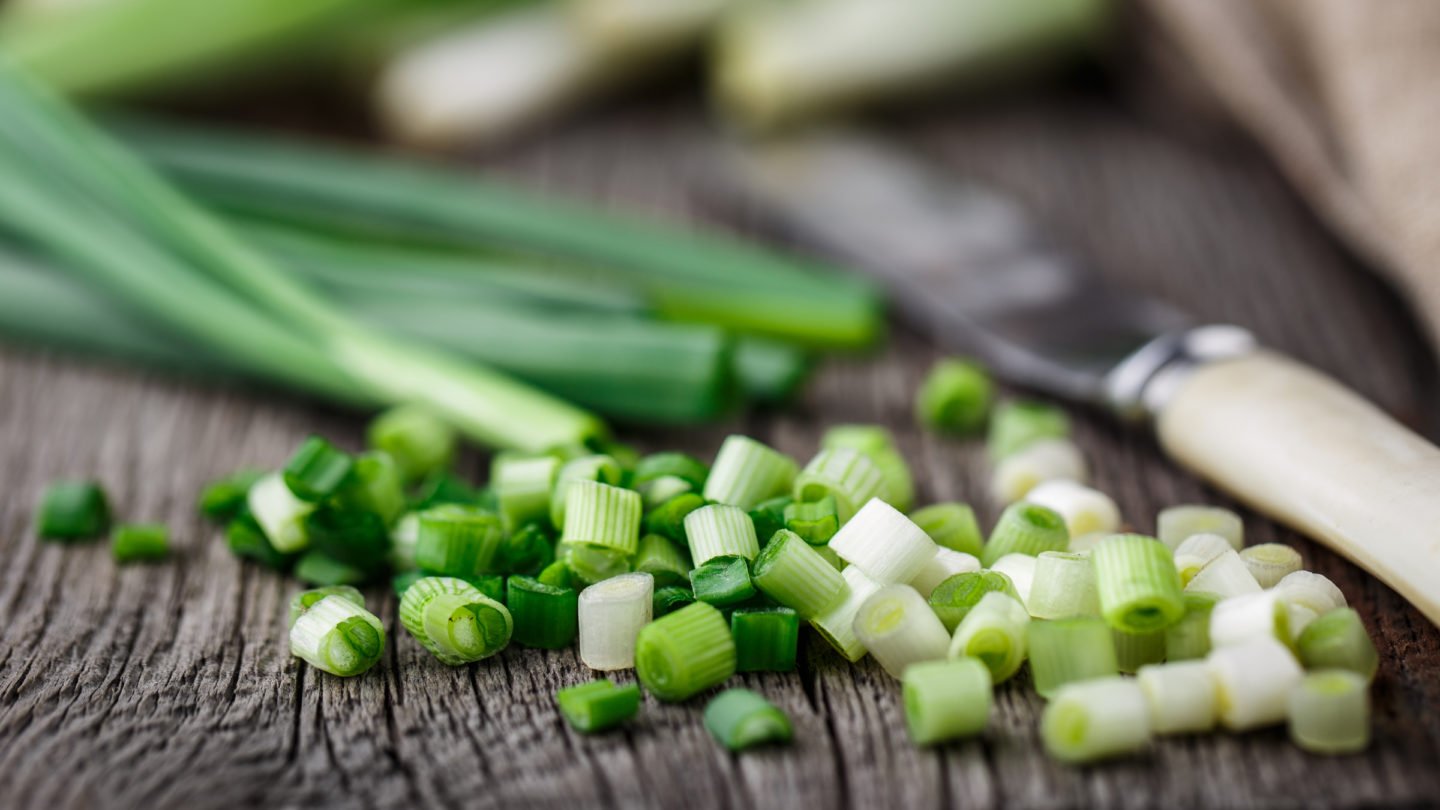 Due to the striking similarities between scallions and green onions, many people use them interchangeably. Both have long green stalks with white stems at the bottom. Likewise, scallions and green onions give off the same aroma as onions.
Although to be clear, scallions have less of an intense taste than green onions — green onions are essentially prematurely harvested onions. Due to their less intense flavors, you'll need about six to eight stalks of medium-sized scallions to truly use them as replacements for onions.
On the other hand, green onions will require about the same amount as an onion substitute.
3) Dried Onion Flakes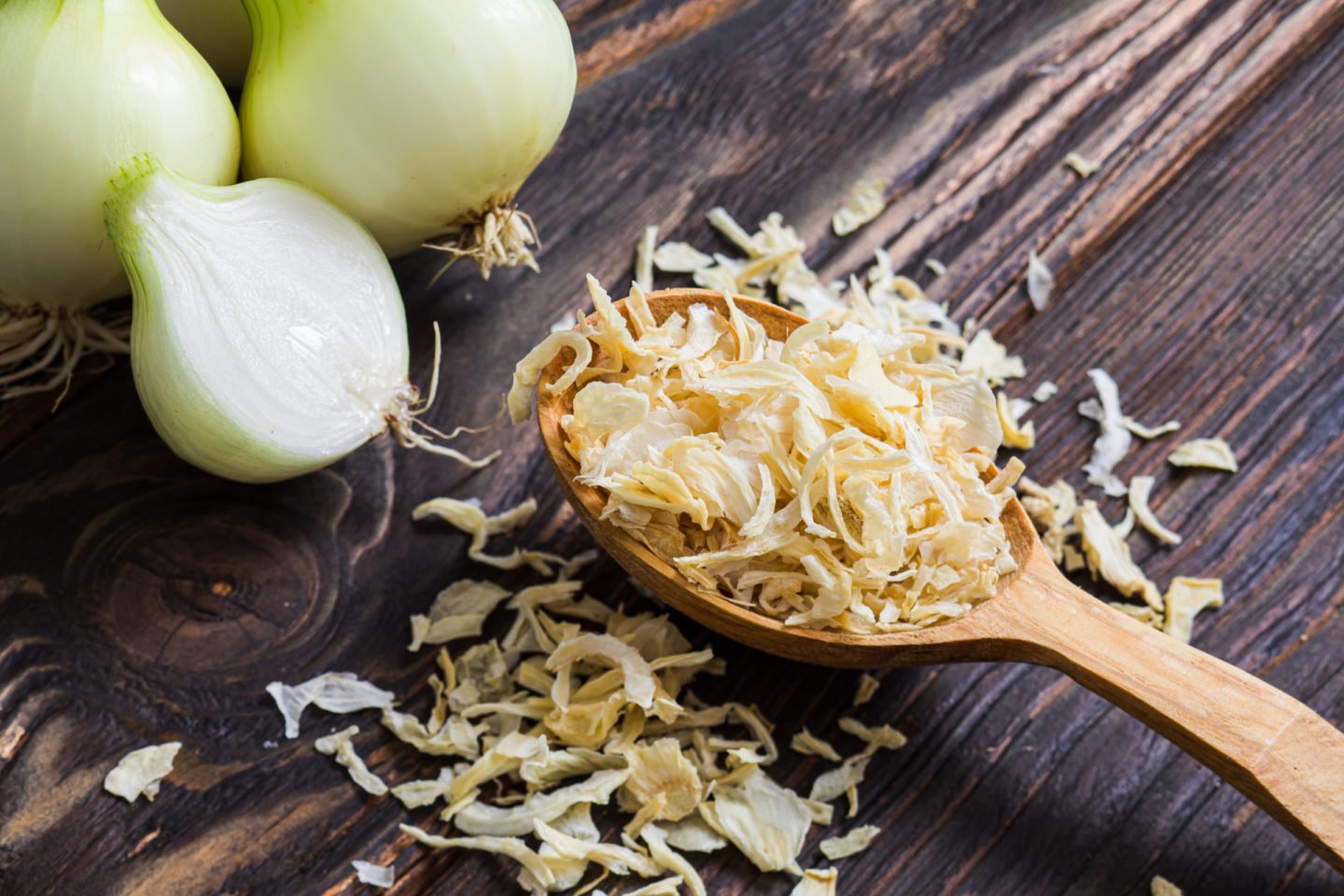 Dried onion flakes are dehydrated strips or chunks of onions. While the dehydration process causes some amounts of vitamin and mineral depletion, the quantities lost are insignificant. Dehydration also intensifies its taste and aroma.
Due to its intense flavors, you'll need fewer dried onions volume-wise as an onion substitute. For instance, one tablespoon of dried onion flakes is likely sufficient to replace a small onion.
Other advantages of using dried onion flakes are that they are easy on the budget and are convenient to use — they are easy to store and ready to sprinkle in to improve your dishes.
4) Leeks (Raw or Cooked)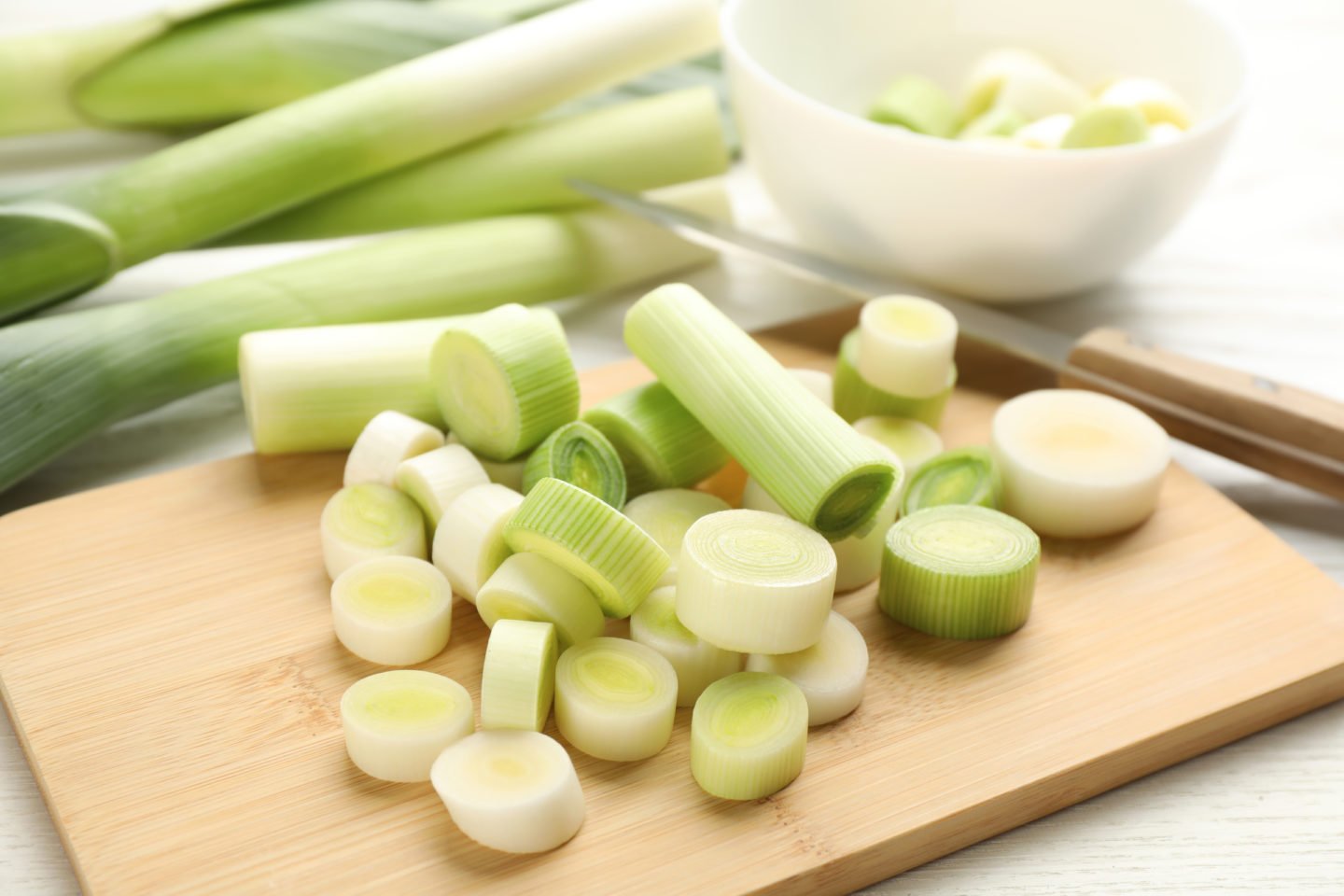 Leeks are an excellent onion substitute because they do not cause your eyes to tear. In addition, leeks are very similar to chives in flavor, offering a bit of sweetness when cooked.
We recommend leeks as an onion replacement for soups, pasta, and pizza. Also, like onions, leeks can be consumed raw. You will need about the same amount of leeks as a substitute for onions.
5) Fennel (Cooked)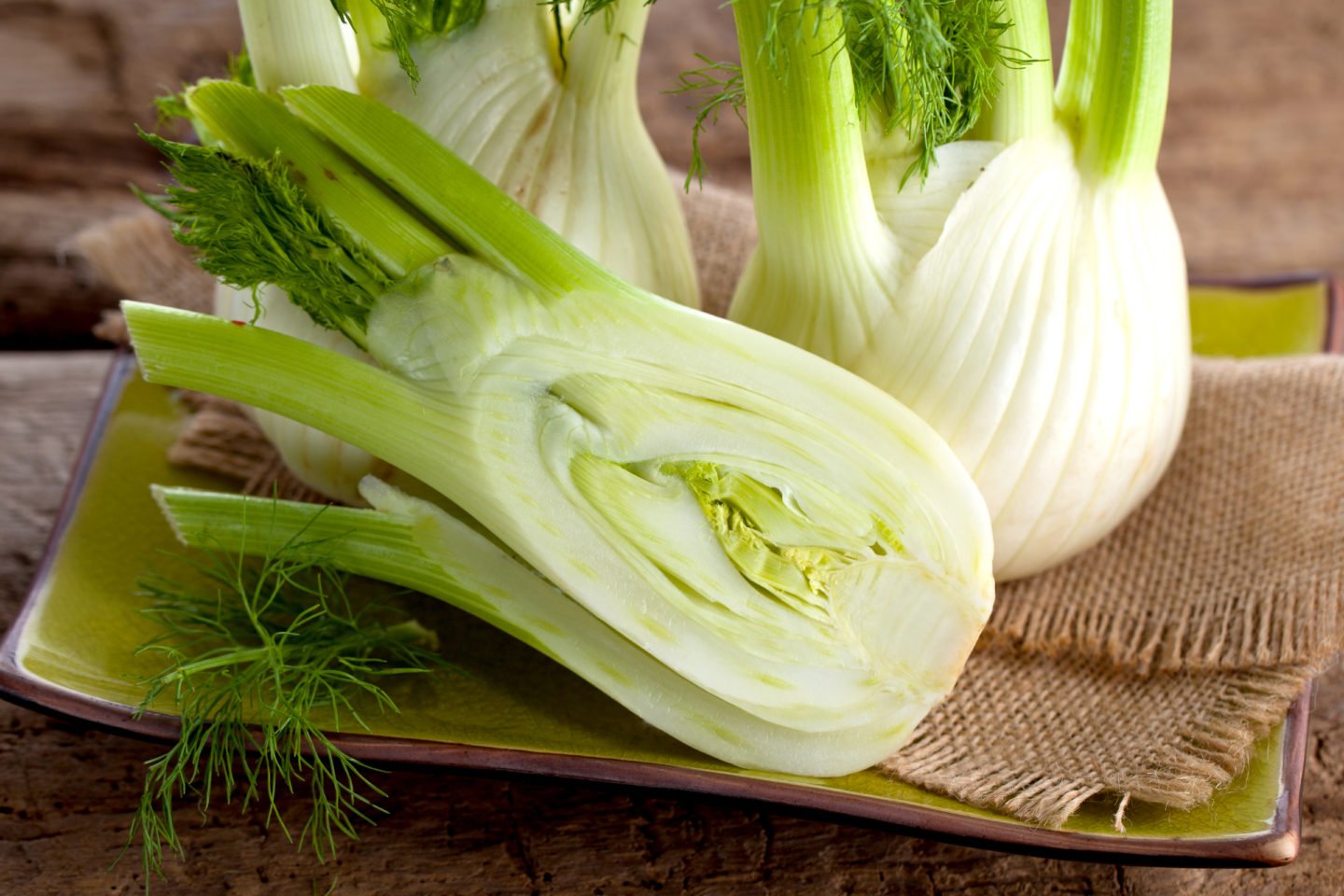 Fennel looks like an onion bulb, but they are actually not part of the allium family. In fact, they belong to the carrot family. Regardless, fennel is an excellent onion substitute for cooking.
When cooked, fennel produces an onion-like flavor, emphasizing "cooked." But make sure not to use raw fennel as an onion substitute. The uncooked fennel tastes like the anise herb, with a milder licorice taste, and is a poor onion replacement.
Moreover, fennel is an excellent alternative for people with onion allergies because it does not result in digestive inflammation, rashes or hives, swelling, or difficulties in breathing.
With their similar flavors, cooked fennel replacing onion will require about the same amount.
6) Asafoetida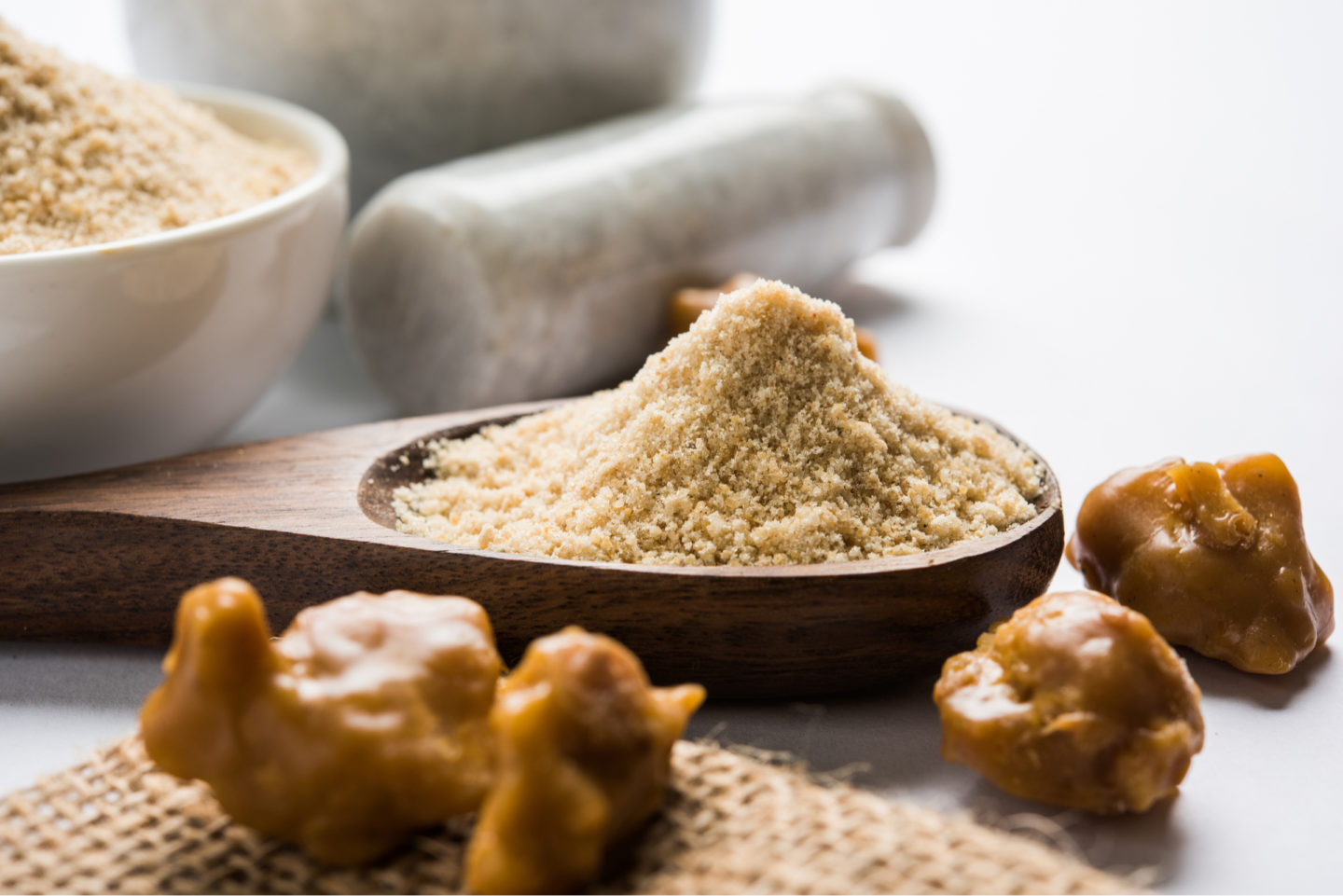 Asafoetida is a ground, yellow powder made from the dried roots of ferula plants. Like onions, asafoetida contain high levels of sulfur compounds. They smell like onions, too.
There are various ways to include asafetida in dishes. You can fry them in oil with your other spices and herbs, or you could dissolve them in soup bases or sauces. Interestingly, asafoetida comes in many names, including asafetida. This seasoning's more interesting names include A Wei, Ferula Assa Foetida, and Devil's Dung.
Due to its more intense flavors, we recommend using asafoetida in moderation. For example, a half teaspoon of asafoetida can be as strong as a two-thirds cup of onion.
7) Onion Paste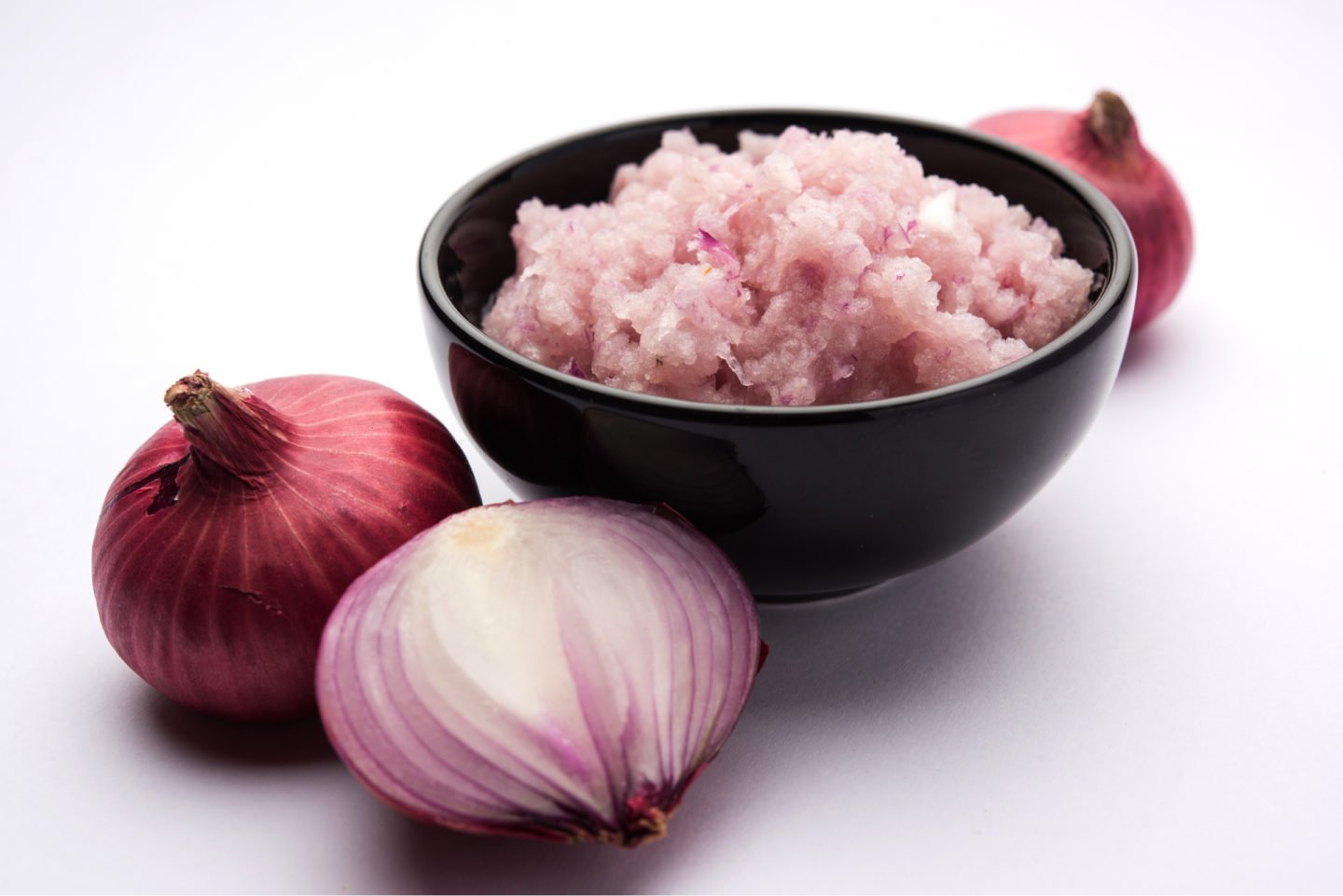 Onion paste is a good onion substitute for cooking because its main ingredient is onion. Essentially, it is onion packaged differently. Various manufacturers will have distinct recipes, with some made of 100% onions and others blended with other flavorings. Onion pastes might be more convenient to use for cooking than fresh onions.
Making onion paste is also pretty straightforward. The first step is the boil your fresh onions. When the onions turn sufficiently soft, the next step is to remove the excess water. These drained onions are then placed in a food processor for blending. This is the step to consider adding other seasonings and spices. Some popular add-ons include black peppercorns, cloves, chili powder, and mustard powder.
To extend its shelflife, you can store onion paste in the fridge. Equal quantities of onion paste are necessary to replace fresh onions.
8) Bell Pepper (Raw or Cooked)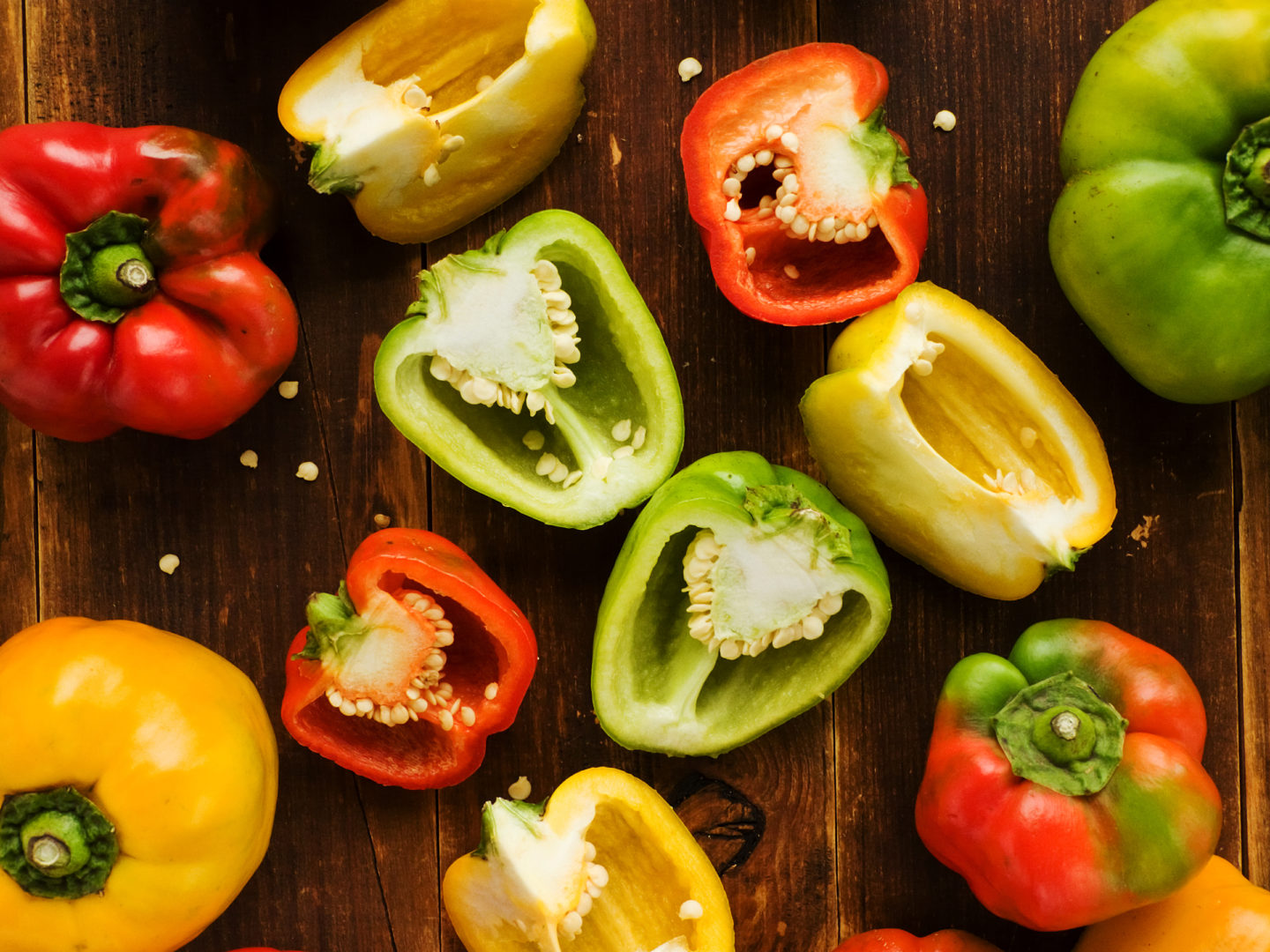 Bell peppers come in all sorts of varieties — green, red, orange, and yellow — with each color representing different tastes. But when bell peppers are fried, grilled, or sauteed, they all turn sweet, just like onions.
Bell peppers and onions give that much-needed texture to any dish as raw ingredients. Since the bell peppers are less pungent, we recommend doubling the number of bell peppers when substituting onions.
9) Onion Powder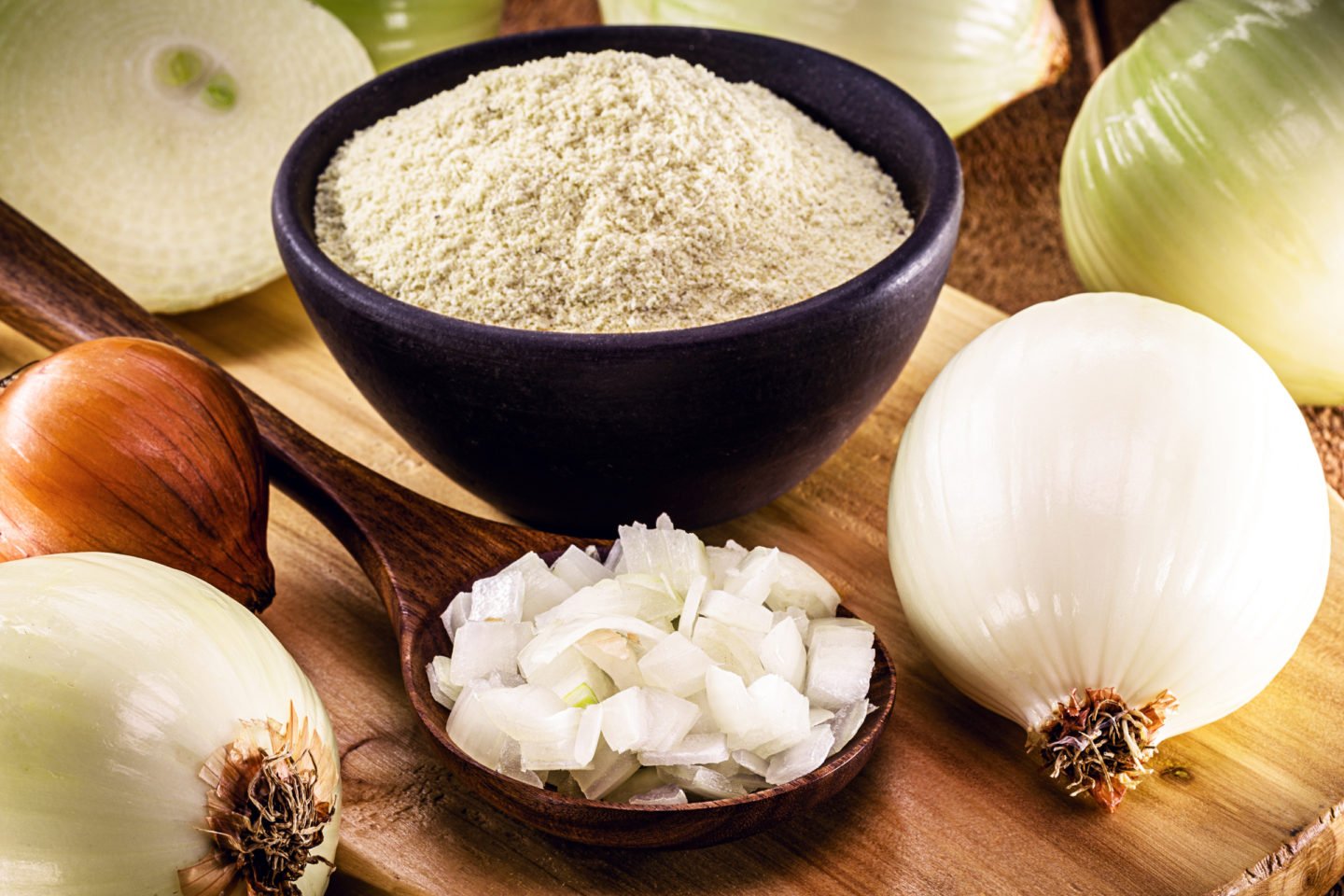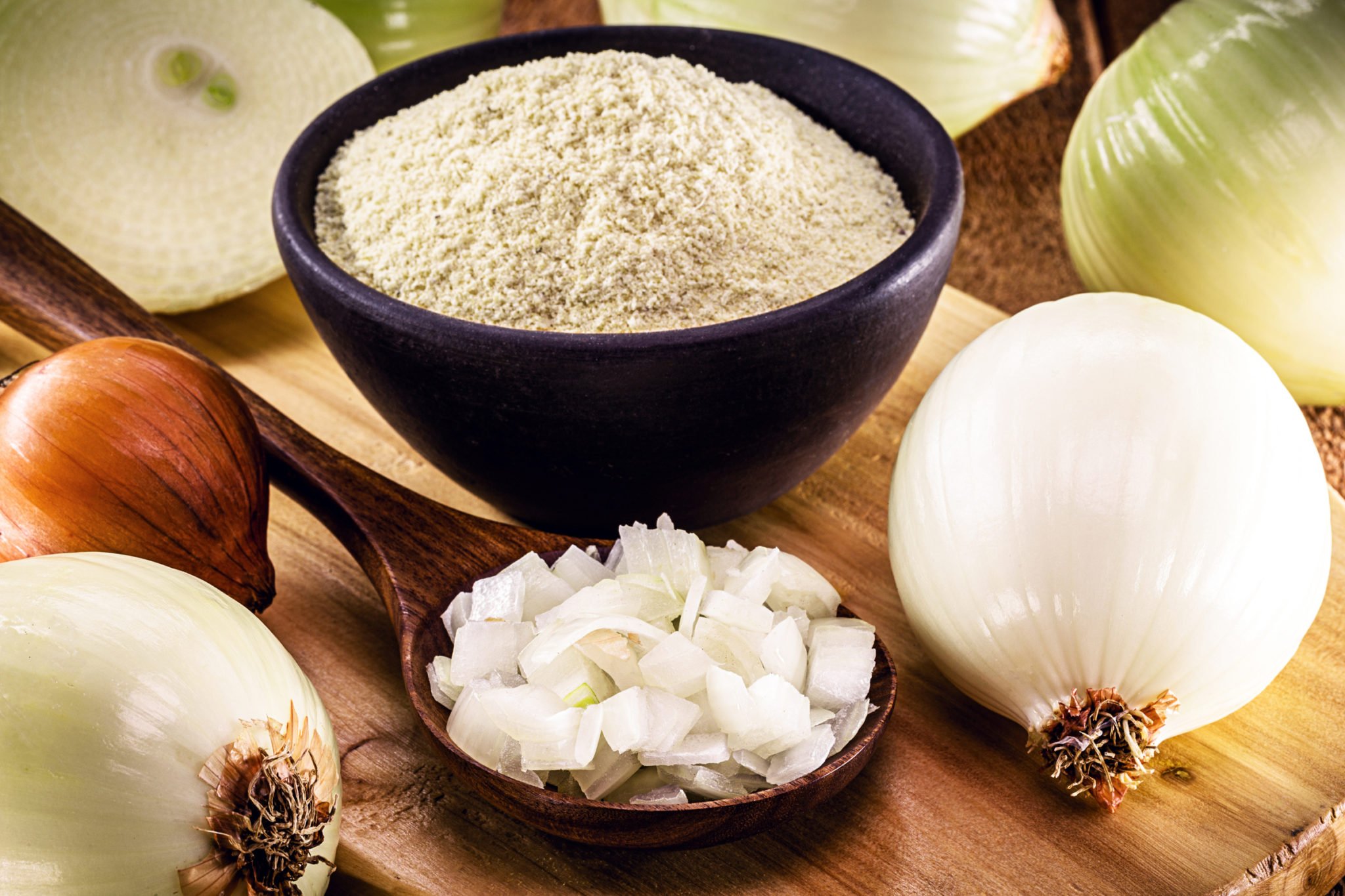 Like onion paste, onion powder is a good substitute simply because it is also onion. Some manufacturers do mix other seasonings, but the flavor is still predominantly onion.
This substitute is available in stores, but making onion powder is also quite simple. The first step is to dry fresh onions under the sun, with a dehydrator, or in a freezer. Slicing helps expedite the drying process. Once it's dried, the next step is to grind using a food processor. Then set it aside at room temperature for future use.
10) Onion Salt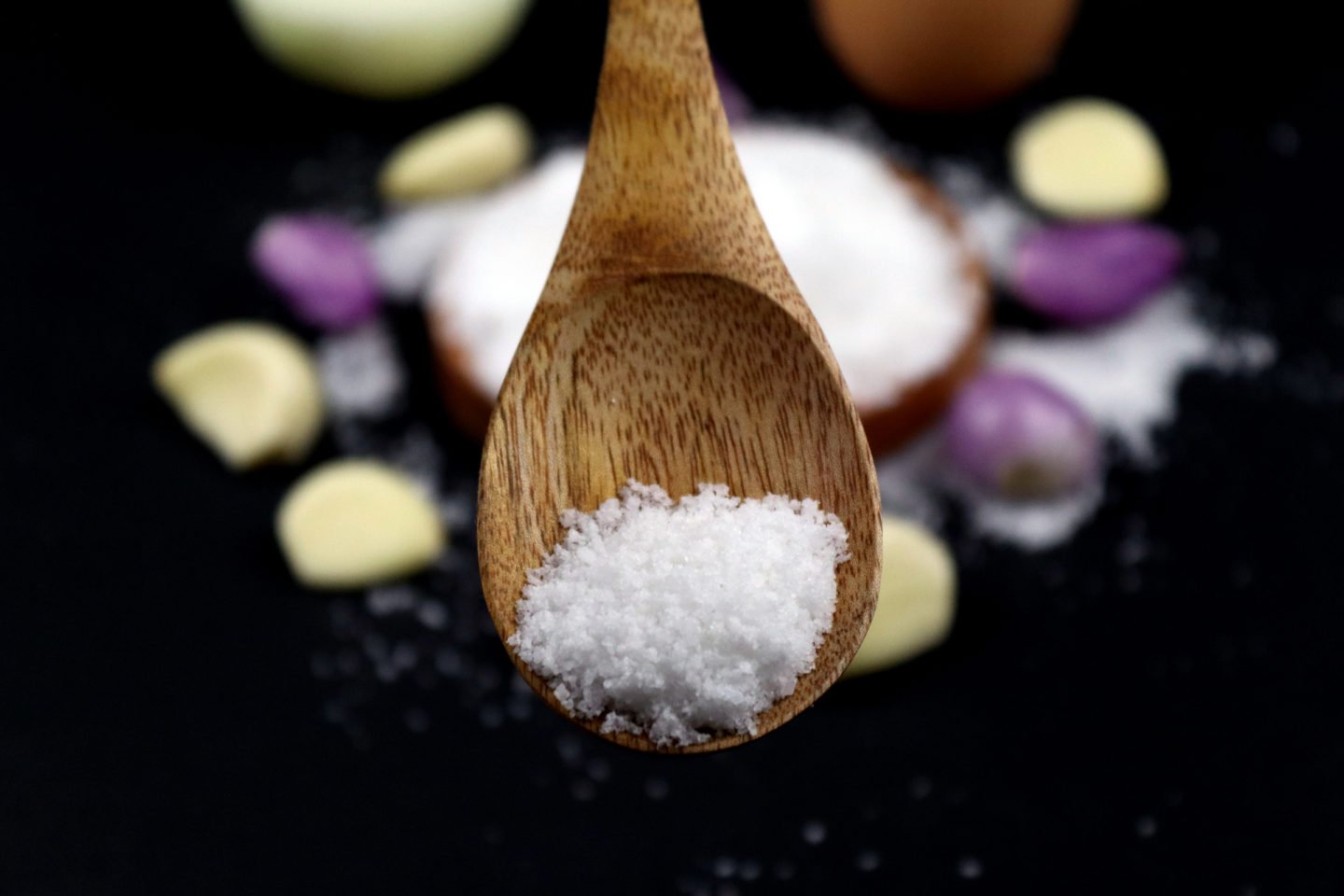 Onion salt is in a separate category from onion flakes and onion powder because the former has about equal amounts of onion and salt. Still, it is an onion substitute to consider owing to its onion content. Keep in mind its salty taste when preparing your dishes.
11) Shallots (Raw or Cooked)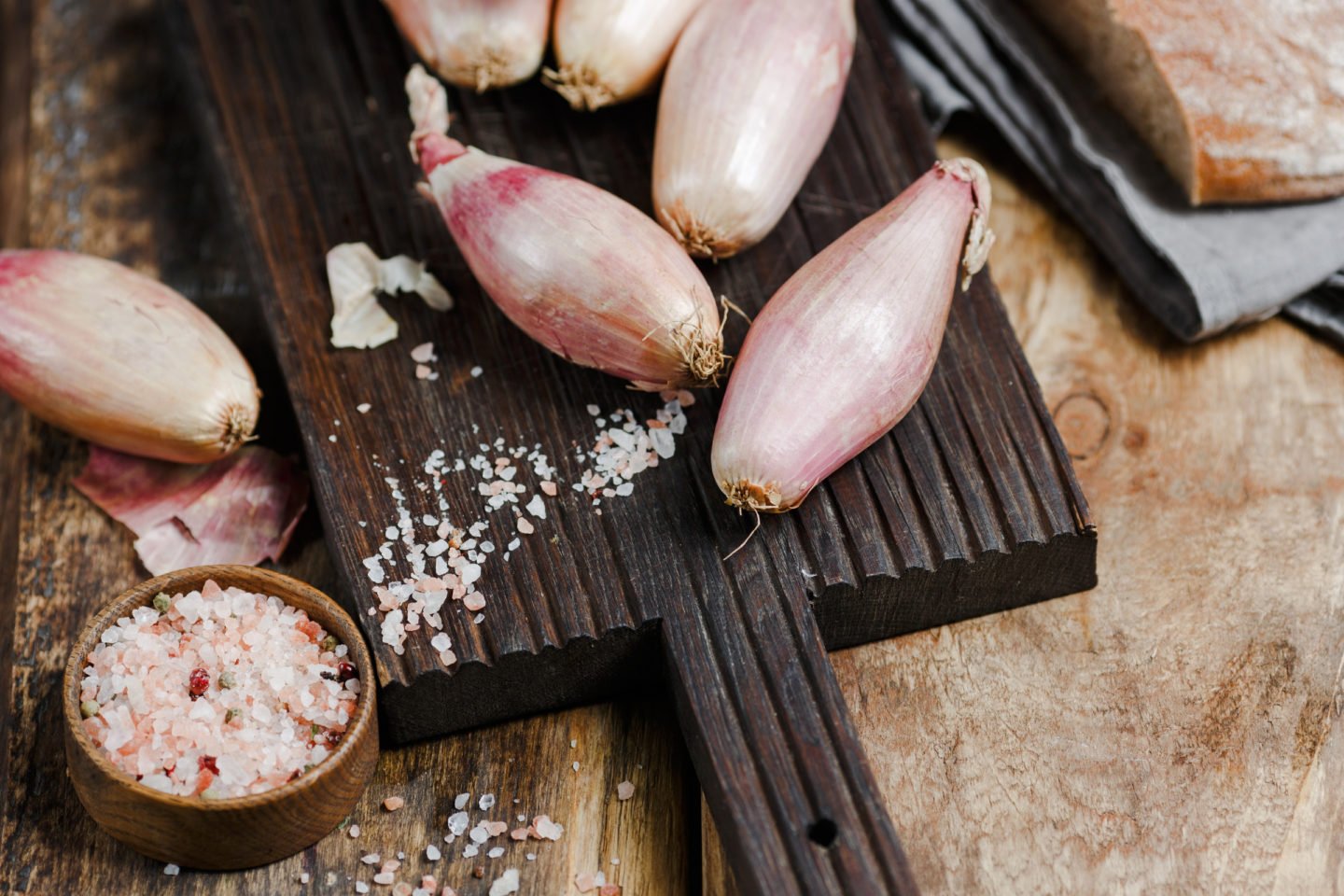 Shallots are also part of the allium family. As a matter of fact, shallots are a botanical variety of the onion. They look like elongated onions with a less pungent taste and smell.
In terms of taste, some would say shallots are a combination of onions and garlic and that they're the ideal substitute if necessary. Shallots certainly match well with many recipes, so there is no compromise in quality.
Due to its reduced pungency, expect to use a lot more shallots to achieve the same onion flavor. We subscribe to the 1:4 ratio for onions and shallots.
12) Celery (Raw or Cooked)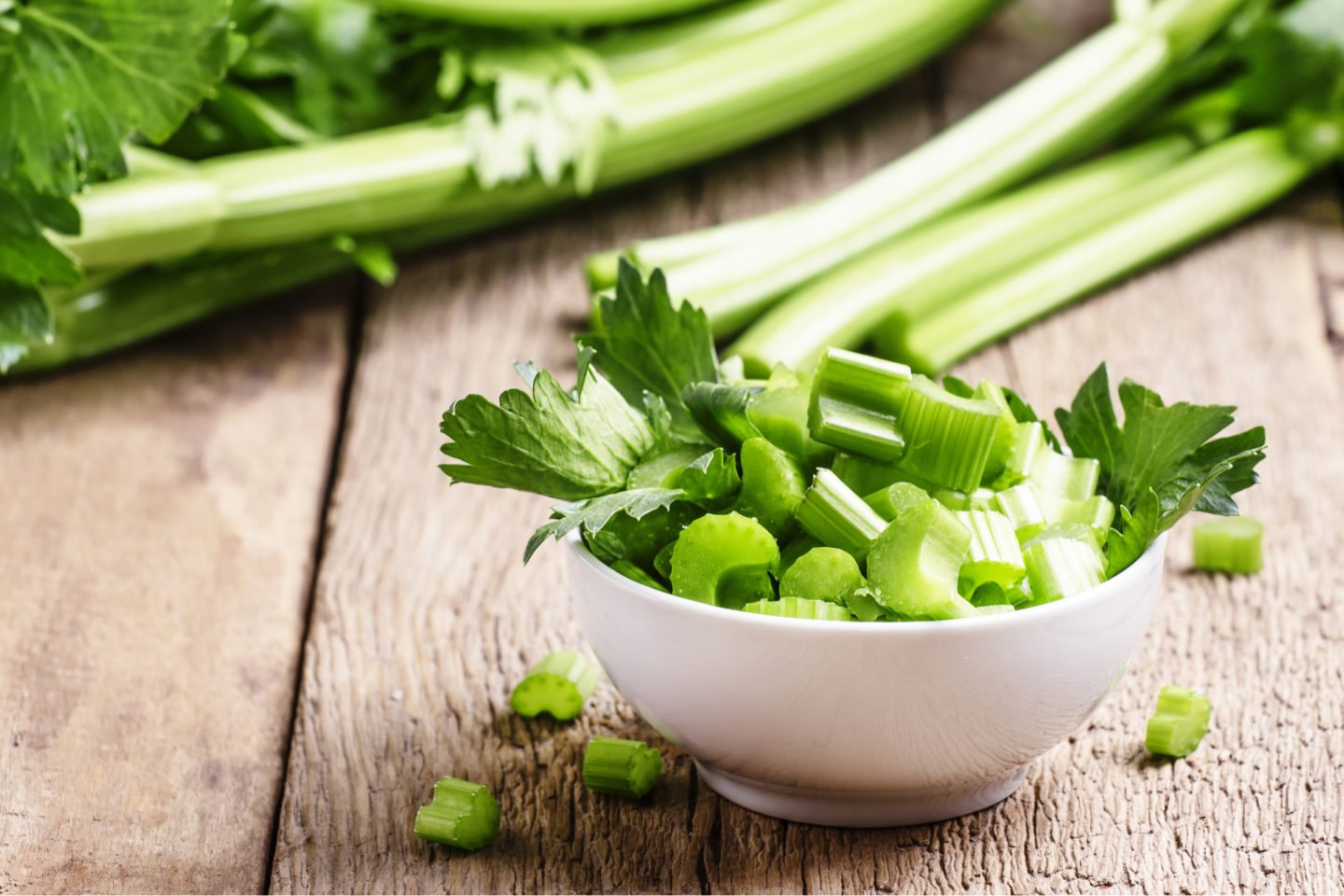 Even though celery belongs to another food family, it is still considered an excellent substitute for onion. The Apiaceae family of celery also includes carrots, parsley, and fennel — another acceptable substitute for onion.
Celery is a popular ingredient in soups, salads, dressings, and stews. Its taste is on par with onion, and a one-to-one ratio is recommended as a substitute for onion. But unlike onions, celery requires longer cooking times to break down its fibers, so account for the extension accordingly.
13) Ginger (Raw or Cooked)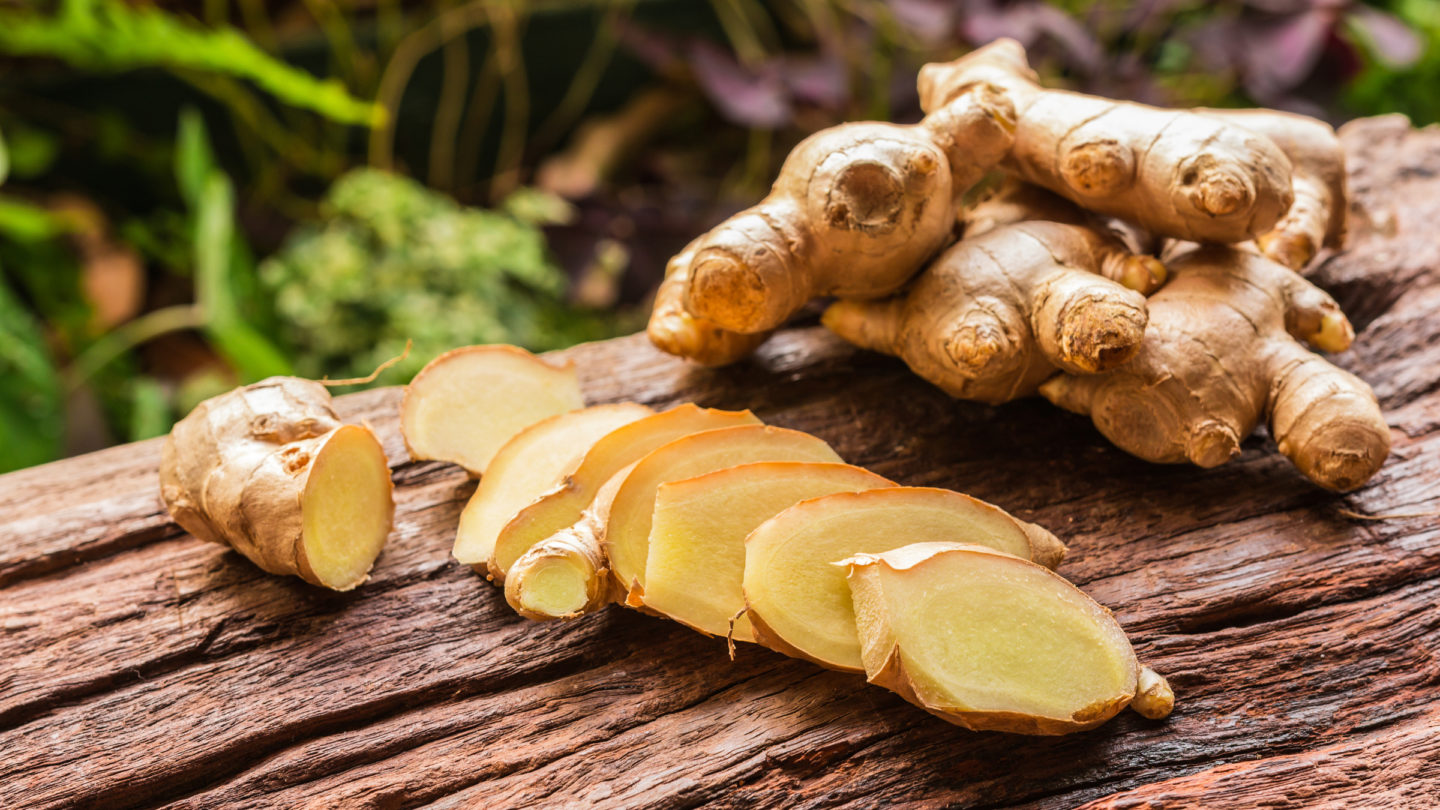 Ginger has a strong aroma and spice, especially when crushed, making it a good flavor enhancer like onions. However, its spices can be too much for some, so that is something to consider.
For people with strong reactions to allergens, ginger is a great alternative. As an onion substitute for cooking, we like pairing ginger with garlic paste.
14) Garlic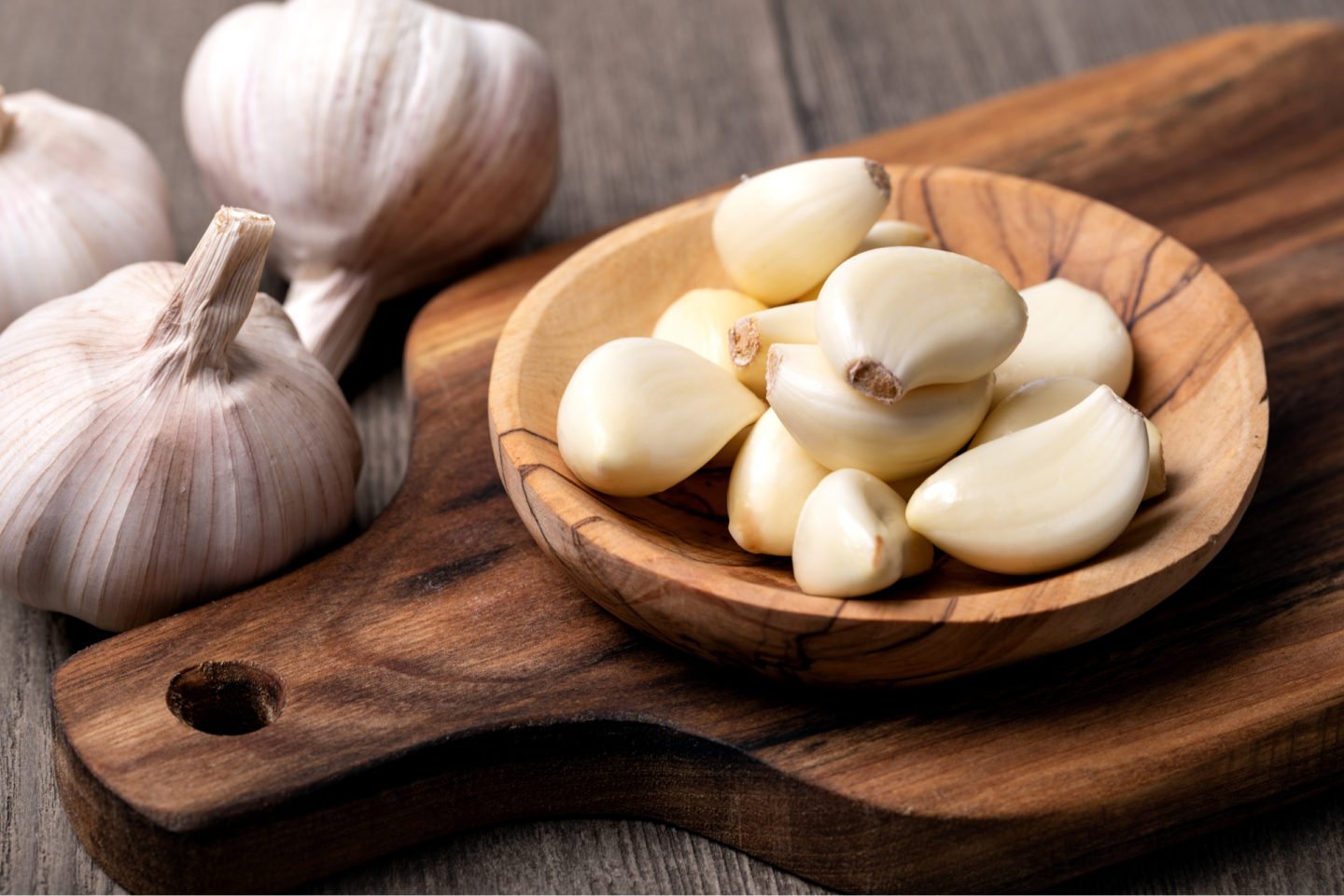 Both garlic and onion belong to the allium family. Curiously, the word "allium" comes from the Latin word for garlic. Both garlic and onion have sulfur compounds that exude their aromatic flavors.
A word of caution, though, garlic has allergens and may not be the best choice for some people. Otherwise, it is an excellent onion substitute for cooking.
Summary
Before we move on to other alternatives, let's take a quick look at the best onion substitutes you can use in cooking.
| Substitute | Notes |
| --- | --- |
| Chives (Raw or Cooked) | The smallest allium family member with a milder taste to onions and a likeness to leeks. |
| Scallions or Green Onions (Raw or Cooked) | Exudes the same onion aroma but with less tang. Scallions will need about six to eight stalks to replace one onion. |
| Dried Onion Flakes | Dehydrated onions with more intense flavors. |
| Leeks (Raw or Cooked) | Very similar to chives in terms of onion flavor, but with a hint of sweetness. |
| Fennel (Cooked) | A white, bulb-like vegetable that emulates onion flavors when cooked. |
| Asafoetida | Regarded as the natural monosodium glutamate (msg) in cooking. |
| Onion Paste | Made with mashed onions and a mix of other seasonings and spices. |
| Bell Pepper (Raw or Cooked) | A milder alternative to onion, bell pepper also turns sweet when cooked. |
| Onion Powder | Dried onions crushed to powder. |
| Onion Salt | A mixture of dried, powdered onions and salt. |
| Shallots (Raw or Cooked) | A chef's favorite for its fairly oniony flavor and smell. |
| Celery (Raw or Cooked) | As crunchy as onions, but with a mild flavor similar to green onions. |
| Ginger (Raw or Cooked) | Good flavor enhancer but lacks the texture delivered by onion. |
| Garlic | Belongs to the same allium family and has a similar spice to onions. |
Other Alternatives
The list we've mentioned so far includes the popular alternatives to onions. However, the list of onion substitutes can grow even larger when we examine the unpopular but fairly valid alternatives. These include the following:
Cabbage: Thinly sliced and fried cabbage can achieve a similar crunch produced by onions.
Carrots: Just like onions, carrots turn sweet when cooked. They also add color to your dishes. They even belong to the fennel and celery family, which we've mentioned as suitable onion substitutes.
Bottle Gourd: Bottle gourd is also known as calabash, opo squash, or long melon. Grating this fruit may provide an onion-like texture.
Chopped Vegetables: Combining different vegetables results in various flavorings that might recreate the onion flavor.
Related Questions
What is a good substitute for fresh onions?
The "perfect" substitute for onion depends on what you are cooking. Onions are used for various reasons, including bringing in flavor, texture, and color. And each facet may lead to different recommendations. We recommend reading our list of substitutes in detail.
What is the difference between shallots and onions?
Shallots and onions seemingly look alike. But there are notable differences that help tell them apart. For instance, shallots have an elongated shape, while onions are ball-shaped vegetables. Also, shallots grow in clusters like garlic, while onions grow separately.

In terms of taste and smell, shallots have a less intense zing than onions, so you will likely need more shallots when using them as a substitute for onion.
Can chopped onions be substituted with onion paste and vice-versa?
Yes. Onion pastes are essentially mashed onions. Some onion pastes are mixed with other flavor enhancers, but they're still predominantly made of onion. Onion paste is an excellent replacement for onions.
Can onion powder be substituted for onions and vice-versa?
Yes. Onion powder is dried or dehydrated, and crushed onions. The dehydration process enhances its flavor, so the pungency is actually more intense in onion powder than in fresh onions. In addition, onion powder is also convenient to use, making it a wonderful alternative to fresh onions.