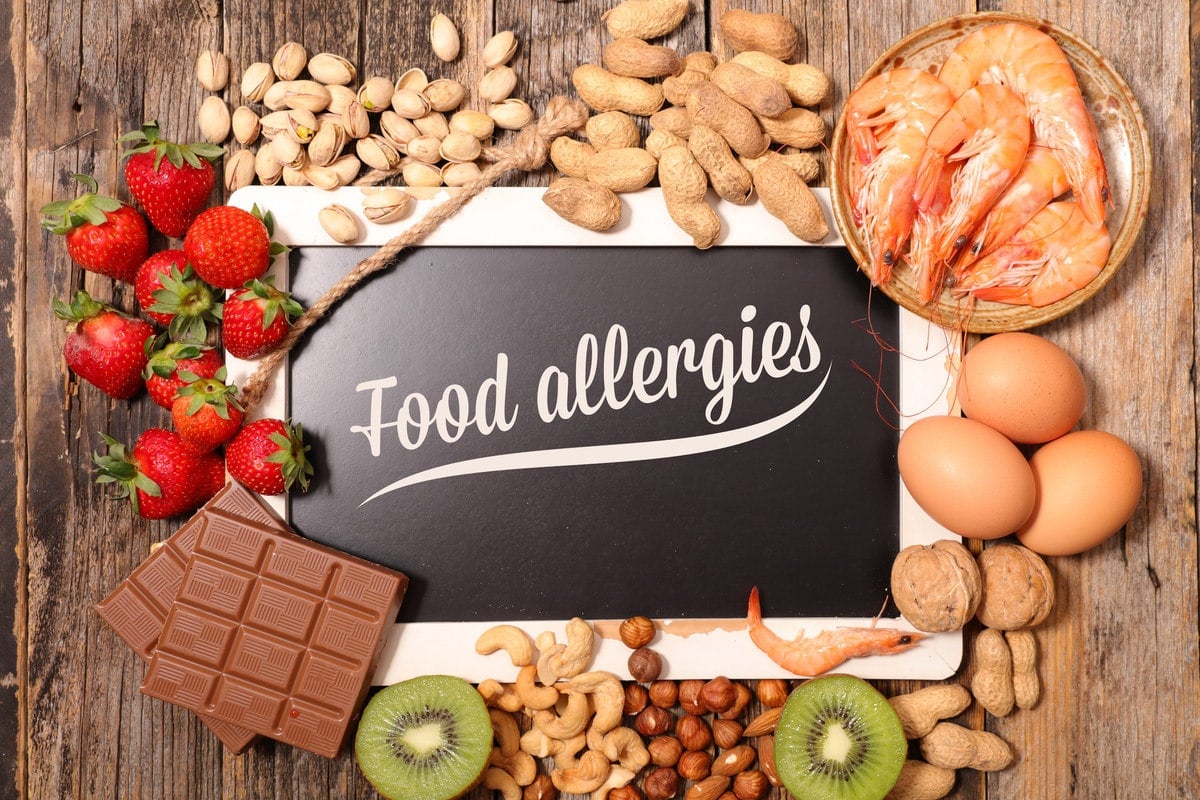 We all need food to live, but sometimes, that food can be hazardous to our health. About one in 10 adults and one in 13 children have food allergies, often sending them to the hospital. In fact, someone goes to the emergency room about every three minutes because of a bad allergic reaction.
Since food allergies are so common, we thought we'd take a closer look at them, why they happen, and how juice cleanses for allergies may help. Here's everything you need to know.
Table of Contents
What Are Food Allergies?
Your body's immune system is incredible - it locates and destroys pathogens and foreign objects to help you stay healthy. Most of the time, your immune system knows the difference between food elements and harmful diseases and bacteria. Unfortunately, sometimes, in some people, their systems attack food proteins as if they're an unwanted invader.
When that happens, you can experience an intense allergic reaction. The degree of intensity varies with the person, so sometimes it can be mild, while other times it can be severe. One issue is that mild symptoms can be hard to spot or identify, meaning that people can have a food allergy without realizing it.
What Causes Food Allergies?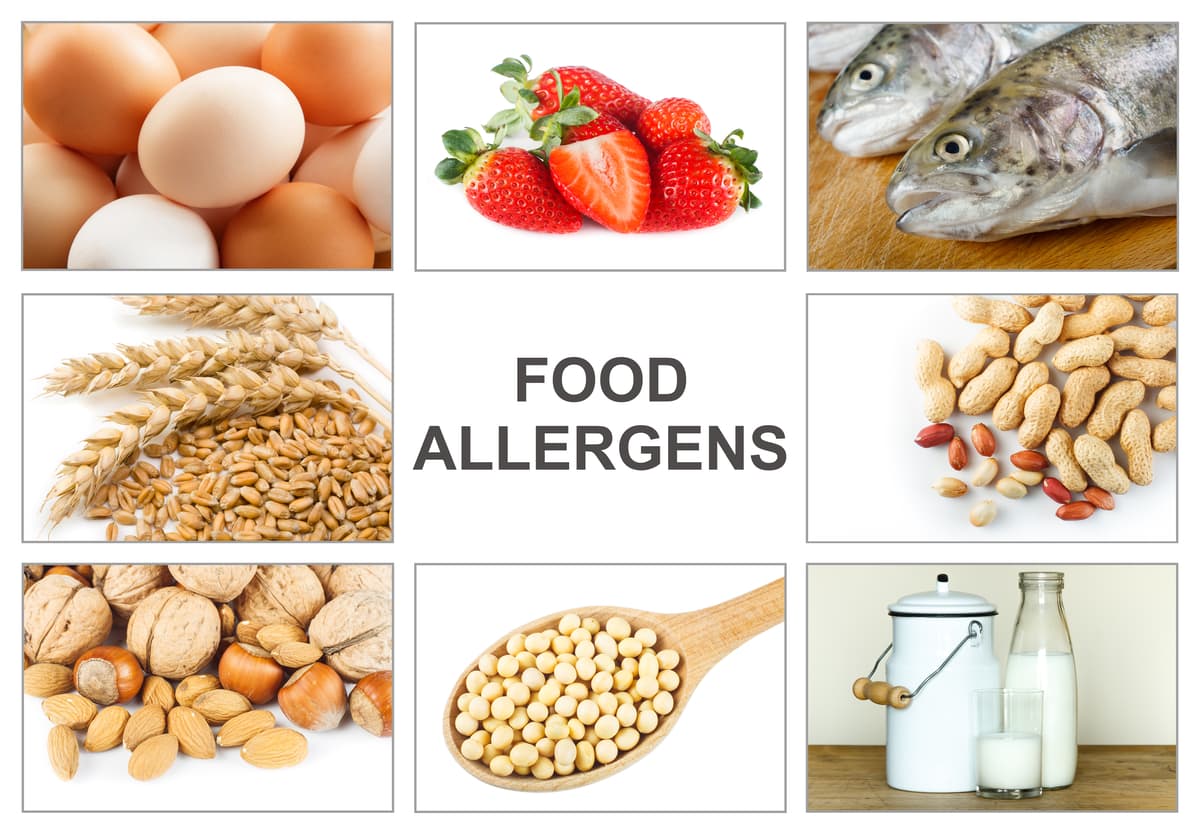 Proteins in various foods can trigger an allergic reaction since your body misidentifies them as pathogens. In the United States, the most common food allergy triggers are:
Peanuts and Tree Nuts
Milk and Eggs
Soy and Wheat
Fish and Shellfish
It's also important to note that food allergies are not the same as food intolerance. So, if you're lactose intolerant, that doesn't mean you're allergic to milk or dairy. The elements of both reactions are fundamentally different. With an intolerance, your body can't digest the food, which makes you sick. With an allergy, your body overreacts to the food proteins, giving you allergic symptoms.
Another way to tell the difference between an intolerance and an allergy is that you can likely have a small amount of food you're intolerant to without getting a reaction. With a food allergy, even a tiny amount of the protein can trigger full-blown symptoms. This reaction is why some people have to be careful about food preparation and the contamination of surfaces.
Risk Factors for Food Allergies
While anyone can have a food allergy, there are a few reasons why they're more prevalent in some people. Common risk factors include:
Other Allergies - If you already have allergies to other environmental elements (i.e., pollen), you're more likely to have or develop a food allergy.
Family History - If allergies, asthma, or eczema are common in your family, you'll likely develop food allergies.
Age - Sometimes, you may not be allergic to a specific food as a child but then get an allergy when you're an adult. The reverse is also true, where kids can have allergic reactions that disappear as they get older.
Signs and Symptoms of Food Allergies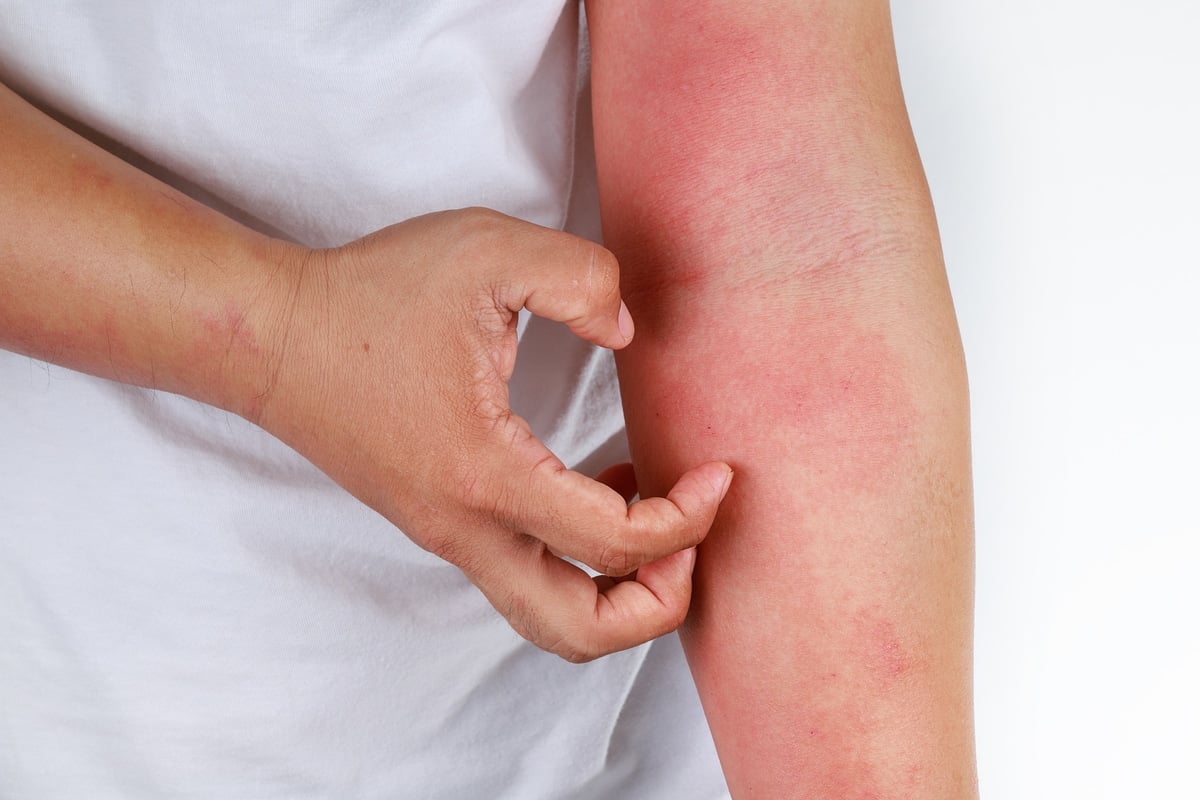 As we mentioned, symptoms can be mild for some people, making it hard to understand what's going on. Typically, food allergy symptoms will include:
Tingling or itching in the mouth
Swelling of the affected areas, including the lips, tongue, and throat
Hives, itching, or eczema
Abdominal pain, nausea, vomiting, and diarrhea
In serious cases, you can experience anaphylaxis. When this happens, the throat tightens, making it much harder to breathe. The lack of oxygen can cause dizziness or fainting, and the reaction is life-threatening. If left untreated, anaphylaxis can put you into a coma or even cause death.
What is Juicing?
All fruits and vegetables have at least some liquid inside them, which you can extract through juicing. Obviously, some foods have more juice than others, ensuring that they have a higher juice yield.
The best way to make fresh fruit juice is with a juicing machine. Three main types of devices can help you get the most out of your ingredients. Here's a quick run-through.
Centrifugal Juicer - This type is somewhat similar to a blender in that it uses spinning blades to extract the juice. Centrifugal juicers are ideal for fruit like pineapple, orange, and other citrus options. Usually, the pulp made by a centrifugal juicer is moist and damp.
Masticating Juicer - When you want to extract juice from fibrous fruits and vegetables (i.e., leafy greens), you need something like this. Another term for this kind of beverage is cold-pressed juice because the machine uses an auger to grind each ingredient. This way, you get a much higher yield.
Triturating Juicer - Those who are serious about juicing should get one of these models. Triturating juicers use two augers instead of one for the maximum yield. However, these machines are much more expensive, so keep that in mind.
How Can Juicing Help With Food Allergies?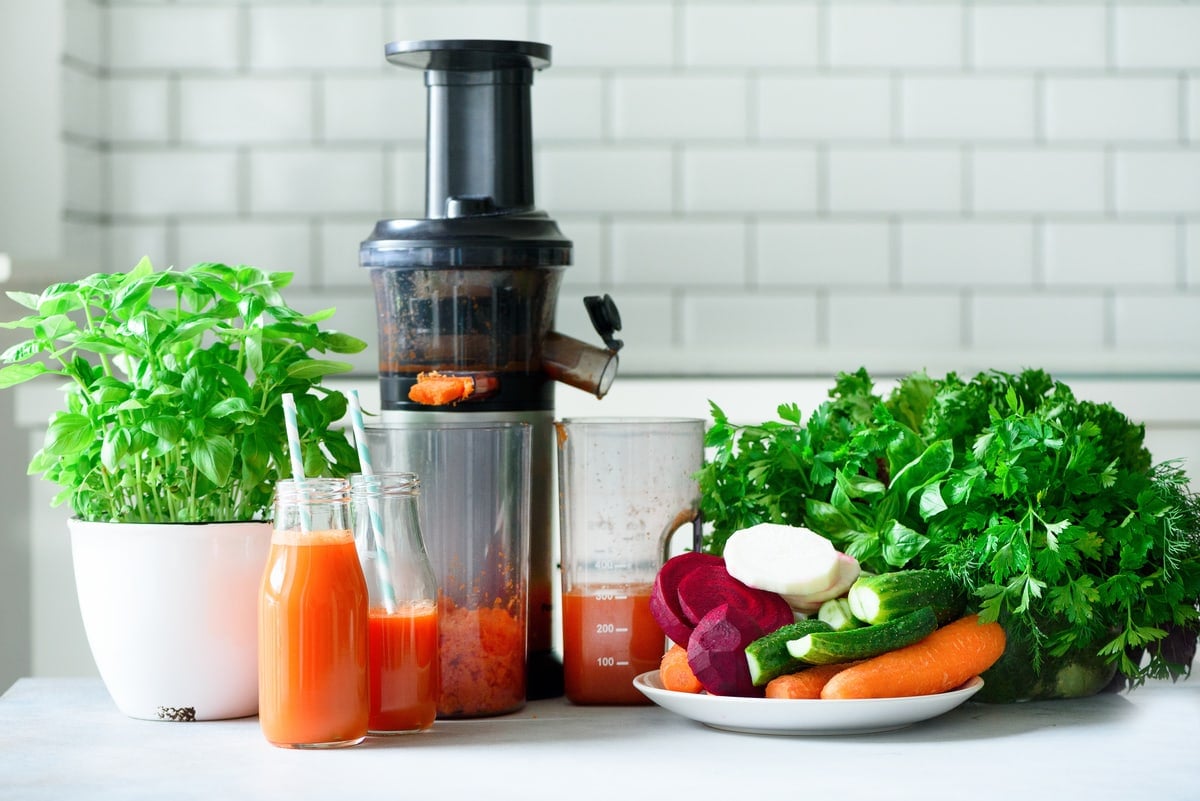 Since specific foods trigger food allergies, it may seem like juicing wouldn't do much. Yes, fresh fruits and vegetables won't cure a food allergy (there is no cure), but they can help alleviate the symptoms. There are two primary ways that juicing can help those with food allergies.
If you're not sure what is causing an allergic reaction, you need to figure it out so that you can avoid that particular food. Elimination diets can help identify food allergens by restricting what you can and can't eat for several weeks.
Typically, you'll need to follow these steps to adhere to an elimination diet. However, be sure to talk with your doctor about specific details so that you can stay healthy the whole time.
Step One: Identify Triggers - Realistically, you should know a few foods that seem to cause a bad reaction. Write a list of all suspected foods so that you know what to eliminate.
Step Two: Remove Those Triggers - As we mentioned, nuts, dairy, fish, and grains can be the most common food allergens. So, on an elimination diet, you'll mostly be eating fresh fruits and vegetables. That said, most dieticians recommend avoiding citrus fruits like oranges, lemons, and limes until you're sure that they're not a problem. Eliminate these foods for about one to two weeks.
Step Three: Reintroduce Problem Foods One at a Time - Unless you're sure that a food triggers an allergic reaction, you want to reincorporate everything on your list slowly. Don't add more than one ingredient at a time since that could throw off your results. If something does cause symptoms, you know to keep it out of your diet altogether. Also, remember that you may be intolerant to some foods, not allergic.
Symptom Mitigation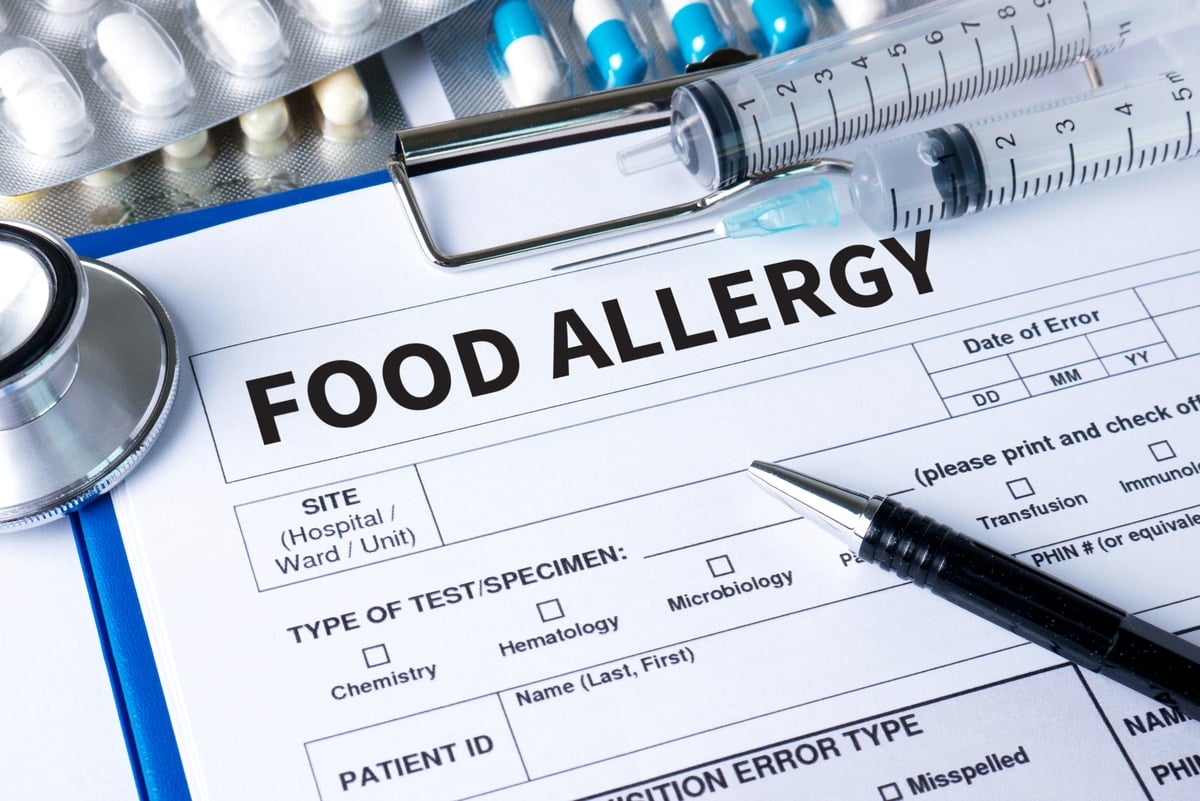 Technically, food allergies are all traced back to inflammation. So, incorporating anti-inflammatory foods into your diet can help reduce the worst symptoms. Keep in mind that you'll have to ingest anti-inflammatory ingredients regularly to get the best effects. For example, turmeric powder can reduce inflammation, but don't think that a spoonful of it will instantly make symptoms disappear.
Overall, if you can drink anti-inflammatory juices daily, you can mitigate the effects of a food allergy. That said, if you have a bad reaction to something, you should avoid it altogether. While juicing can ease those reactions, you don't want to keep putting your body in a bad condition.
Top Juice Cleanse for Food Allergies
If you want to start an elimination diet, you can use juice cleanse recipes to help. Typically, detox diet programs have dubious scientific results, but they do work well at controlling what you put into your body.
So, with that in mind, let's look at some juice cleanses for food allergies.
Generic Food Allergy Juice Fast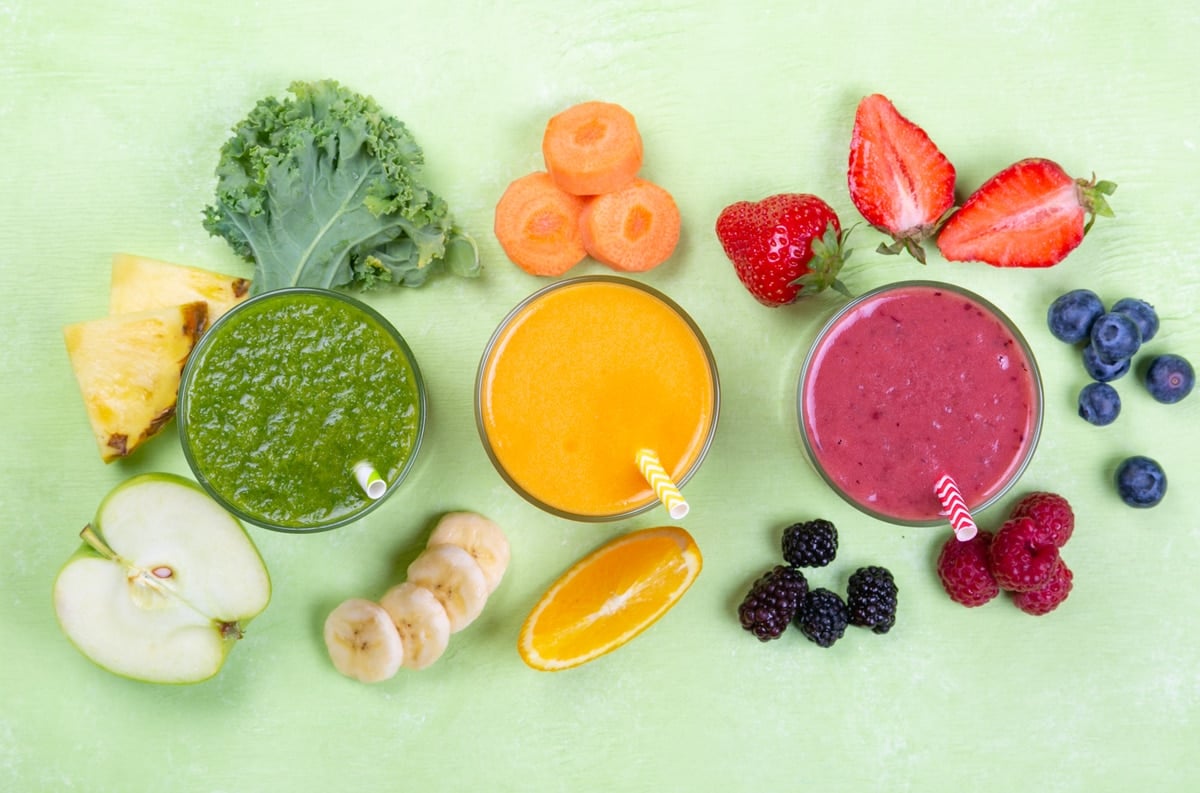 As we'll discuss, some juicing ingredients work well because they contain antihistamine compounds like quercetin. Quercetin is found in some fruits and vegetables, like grapes, apples, grapefruit, and berries. So, this juicing recipe utilizes multiple sources of quercetin, along with leafy green vegetables. If you don't have a masticating juicer, we recommend turning this into a smoothie instead.
Ingredients
1 red apple
4 large kale leaves
3 large collard green leaves
1 handful each of red grapes, blueberries, cherries, and blackberries
The collard green leaves are excellent sources of vitamin C, which can help alleviate inflammation. As we mentioned, citrus fruit juice like lemon juice or orange juice can actually aggravate your food sensitivity. So, alternative sources of vitamin C can help without any adverse side effects.
Food Allergy Green Juice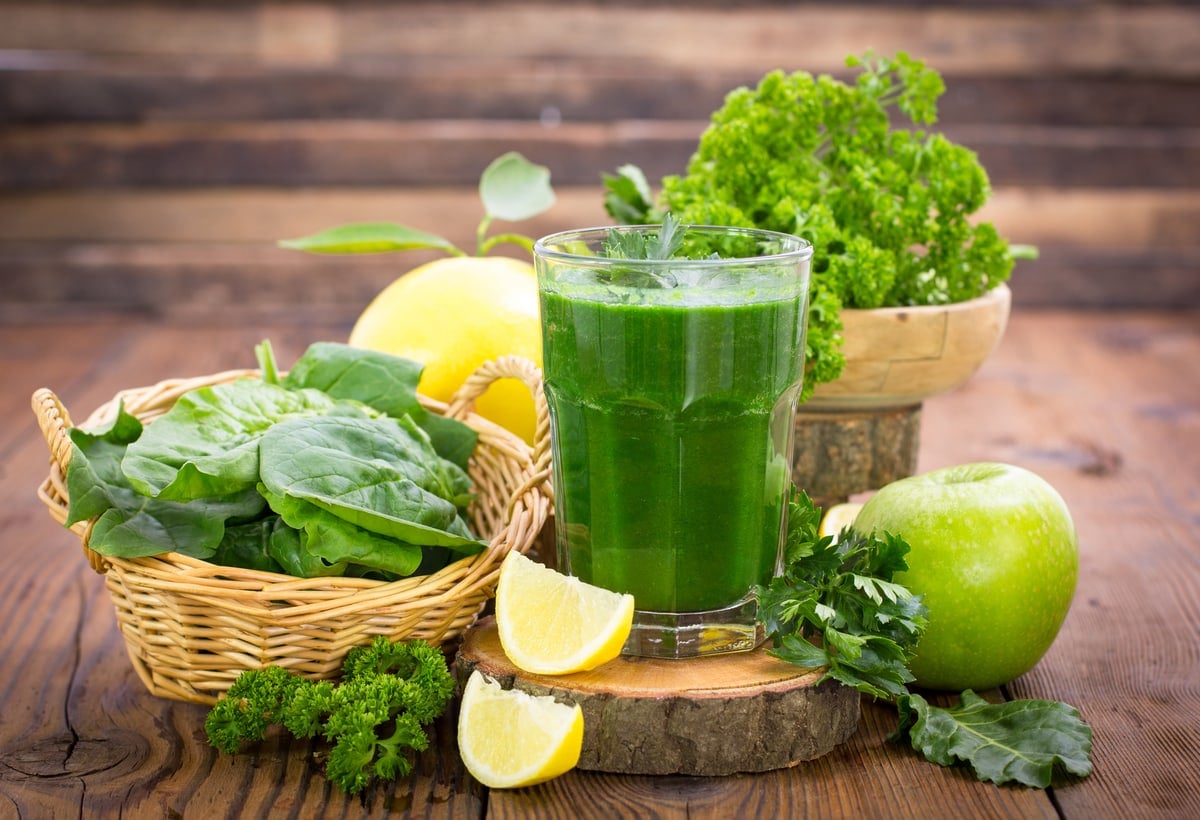 Even without food allergies, green juice is always a welcome addition to any detox diet or cleanse. Green juice recipes incorporate many "superfoods," including kale, celery, broccoli, and more. That said, green beverages may not be as tasty as regular fruit juice, so keep that in mind. While it's best to drink raw juice without any additives, feel free to add a spoonful or two of raw sugar to help improve the flavor.
Ingredients
1 large celery stalk
1 large green apple
2 kale leaves
1 bunch parsley
1 ounce ginger root
Again, if you don't have a masticating or triturating juicer, we recommend turning this into a green smoothie. Celery juice is a potent anti-inflammatory. The leafy green vegetable juice adds valuable nutrients and can help your body work more efficiently. Finally, ginger root is another anti-inflammatory.
Fresh Smoothie for Seasonal Allergies
Yes, this is not a juicing recipe, but smoothies and juices can have similar effects. In fact, it's often better to incorporate foods into a smoothie because then you get more nutrients. For example, apples have many polyphenols in the skin, and they're full of dietary fiber. If you only extract the juice, you lose a lot of both ingredients.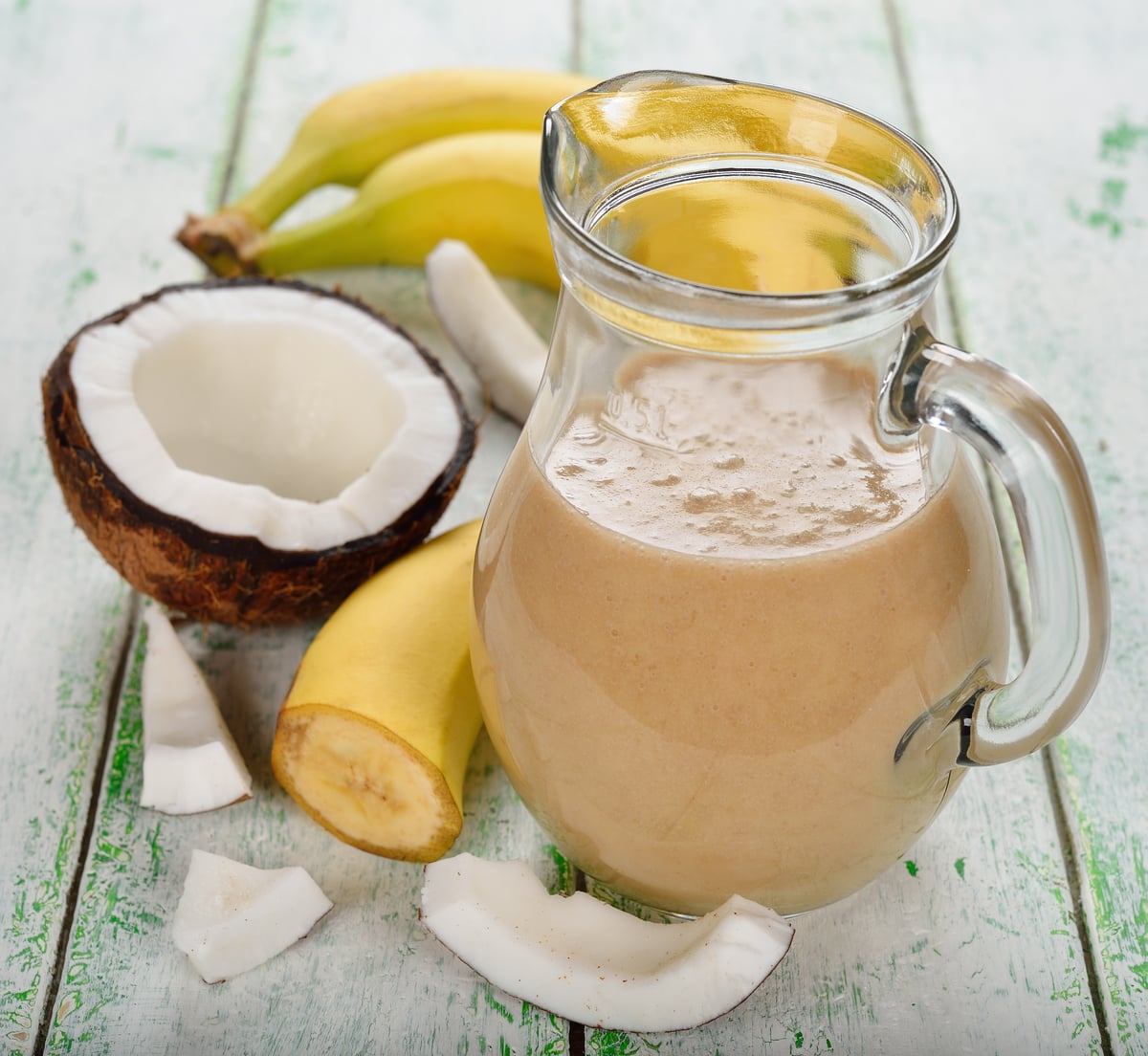 The other reason that this is a smoothie is that it incorporates a banana and a sweet potato. Since both of those options can't really yield fresh juice, a smoothie is the only option.
Ingredients
1 large banana
1 medium sweet potato
8 ounces organic coconut milk
1 bunch parsley
1 ounce turmeric powder
Pretty much all of these ingredients are anti-inflammatory, but the banana and sweet potato can also help with your digestive tract. Since you're trying to discover food sensitivity, including both allergens and intolerances, this smoothie can help you feel good during an elimination diet. One study showed that coconut milk helped inflammation in mice, while another study showed similar benefits from bananas.
Island Juice Cleanse for Food Allergies
While citrus fruits can aggravate your digestive tract, it's pretty rare for them to be much of a trigger. So, if you determine that you can eat citrus foods, this recipe is for you.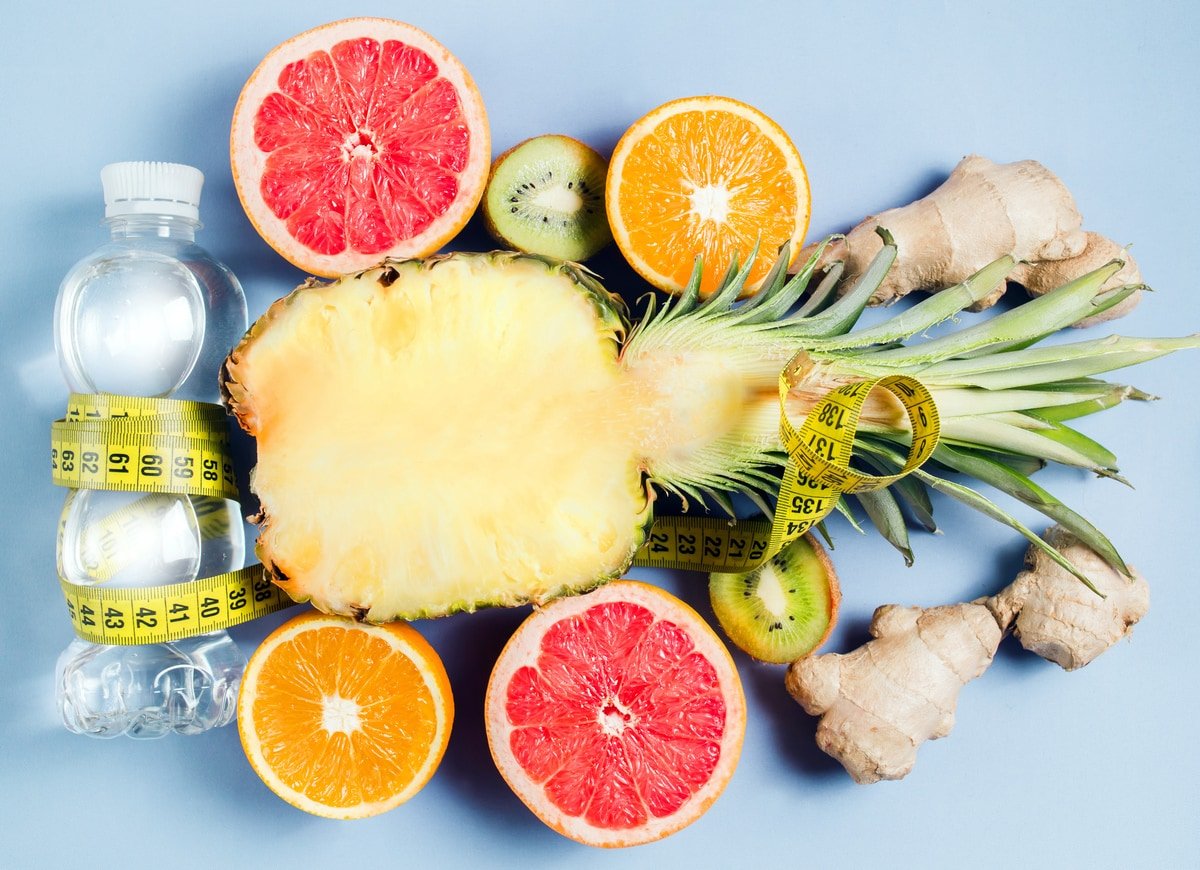 Ingredients
1 large pineapple
1 large grapefruit
1 knob of ginger
2 small kiwis
1 spoonful of chia seeds
Pineapple's secret ingredient is bromelain, which can not only help with weight loss, it can ease inflammation and allergy symptoms. As we mentioned, grapefruit is an excellent source of quercetin, which is why it's also in this recipe.
Chia seeds are high in omega 3 fatty acids. One study showed that a combination of omega 3 fatty acids and an antihistamine helped relieve itching in cats. Since vitamin C acts as a natural antihistamine, this mixture may help alleviate allergic reactions.
Bottom Line: Get Your Food Allergies Under Control
Again, while juicing can't cure food allergies, it can help you manage your symptoms and identify potential triggers. Also, keep in mind that a lot of processed food comes into contact with various allergens. So, even though a product may not contain a trigger (i.e., peanut proteins), it may have touched them, causing a reaction. Juicing enables you to pay more attention to what goes inside your body.
Resources:
https://www.foodallergy.org/resources/what-food-allergy
https://www.healthline.com/nutrition/elimination-diet
https://pubmed.ncbi.nlm.nih.gov/27187333/
http://science.unctv.org/content/scienceblog/bananas
https://pubmed.ncbi.nlm.nih.gov/23680079/
https://pubmed.ncbi.nlm.nih.gov/16031799/