Making your own baby food at home can be quick, easy, and very cost-effective if you have the right equipment. Funnily enough, not all food processors are ideal for baby food, so before you buy just any old machine, take a look through our list.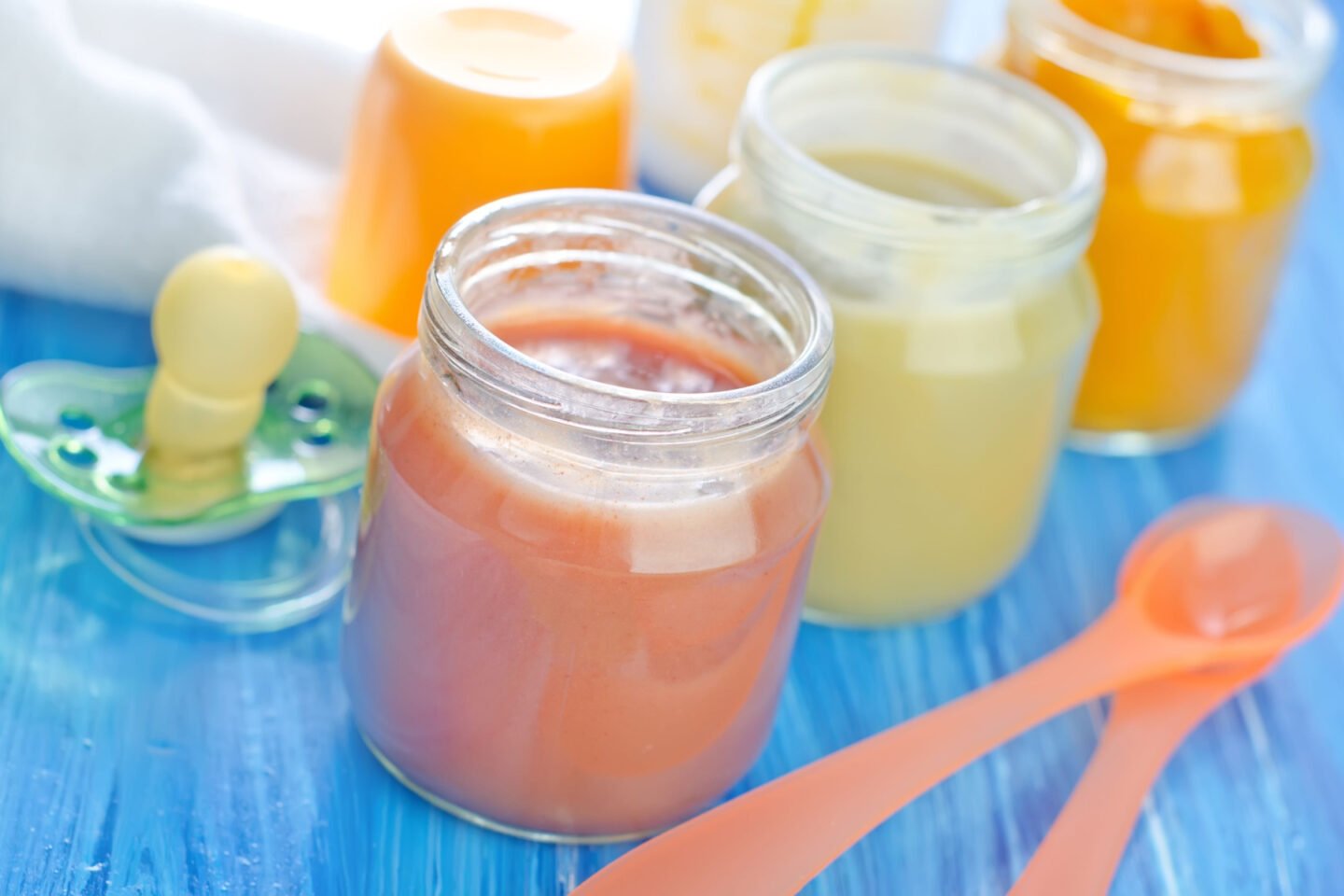 There are a few options out there, from food processors, to stick blenders to baby food makers. Which one is best really comes down to what you require, your budget, your storage needs, and how versatile you want your appliance to be.
We've put together a list of different options, all of which are fantastic for making baby food. Some are baby food makers, some are stick blenders for travel and some are good old multi-purpose food processors.
Table of Contents
What's the Difference Between Food Processors, Blenders, and Baby Food Makers?
Food Processor vs Blender
Have you ever used a blender and found that the food gathers around the sides, leaving the blades whizzing around without actually blending anything? That's because many blenders are best for wetter, more liquid-based foods such as smoothies.
Food processors tend to have wider-reaching blades and a more conducive shape to blending dryer or more solid foods like steamed veggies and cooked meat. You can also control the consistency and "chunkiness" of your baby food a little better too. Food processors are also easier to add ingredients, liquids, and seasonings as you blend as they have a chute to pass them through.
What's more, most food processors can handle hot ingredients, while many blenders are a no-go zone for hot foods. If you're getting your baby food done in a pinch of time, you don't want to waste time waiting for hot meats and veggies to cool down. In terms of versatility with baby food, I'd go for the food processor.
Food Processor vs Baby Food Maker
Baby food makers generally have a steaming function as well as a puree function. Food processors are purely for blending, pureeing, chopping, and pulverizing foods to various consistencies.
To be honest, you don't need to feel like you need to invest in a baby food maker, even if they are affordable. There are many great food processors out there which can do the job just as well. The difference is that you have to cook the food before you pulse it. This might sound like more work, but it's simple to steam food either in a steamer basket or even the trusty old microwave.
In terms of long-term use, food processors are great as you can use it long after your little one starts to eat "big kid" meals.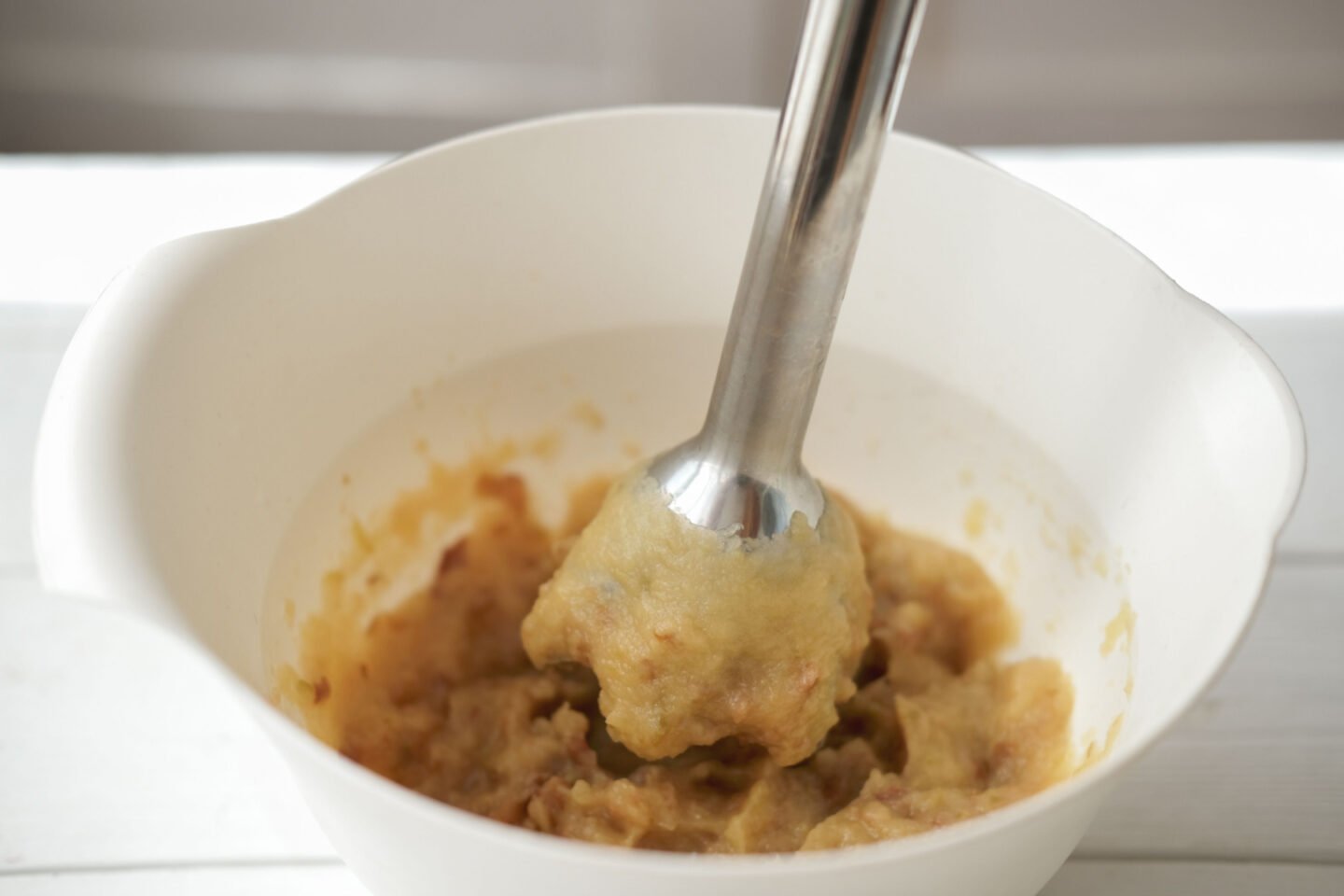 However, baby food makers have their merits too. Baby food makers are ideal for busy parents who prefer to do everything in one machine. They also tend to be quite compact and easy to store. If you have lots of little ones, or you know you're going to have more in the future, then a baby food maker could be a great choice for you.
As you can already tell, there are no set rules, it's all about your personal needs and which appliance is going to make your life easier.
Is Making Baby Food with a Food Processor Better?
Food processors tend to have wider-reaching blades and a more conducive shape to blending dryer or more solid foods. You can control the consistency and "chunkiness" of your baby food a little better too. They also tend to have a large capacity than blenders, so you can make larger quantities of baby food at one time. If you need something to handle hot, cold, dry, and wet foods then yup, a food processor is a smart purchase...if you pick a good one. That's where we come in to help.
The Best Baby Food Processors by Type
Best All in One
These models are more along the baby food maker line as they offer steaming and blending all in one. While some people do find a blender to be the best for baby food, sometimes a multi-tasker is just the way to go. These 3 models are all BPA-free and very safe for babies and toddlers.
This is a great choice for parents who have limited time and limited counter space. It can steam, blend, reheat, and defrost. Most people have been thrilled with this model, but have a quick scan of the negative reviews too, as a small number of people have experienced a few issues. However, it is an all-around great baby food maker at a reasonable price.
Top features
Steams, blends, reheats, and defrosts
Can blend to any consistency from chunky to smooth
Has a steam/water reservoir which catches the water containing the nutrients from the food so you can mix it back into the puree
A similar machine to the Beaba at a far cheaper price. A compact, petite little machine with 4 functions: steam, defrost, reheat, and chop/puree. It's designed to be nice and quiet so as not to disturb any sleepy little ones.
Top features
Quiet operation
Small, compact size easy for storing
One-hand controls so you can switch functions while still holding your baby
Defrosts and reheats
Steams food and chops/purees
This is an even more comprehensive model than the previous two. It has an auto-clean function, a disinfect function, and an auto-blend function. It's pretty cost-effective too. It can handle all foods and makes super-smooth puree or chunkier mixtures for older bubs.
Top features
Steam, auto-blend, pulse, auto clean, disinfect, reheat, defrost
Touch-screen buttons with digital display
Dishwasher-safe stirring cup
Cooks and blends all kinds of food as the baby grows and develops
Neat, attractive design
Best Small Baby Food Processors You Can Travel With
Okay, so you'll notice that the models in this section are technically good old immersion hand blenders (on which there are a number of holiday deals we just posted!). The reason they're on this list is that they're super easy to take when traveling. They're slim and compact and can be tucked neatly into the sides of suitcases. The blending jars, cups, and blades just need a quick rinse and to air dry.
The rechargeable hand blender combo from KitchenAid comes with four-point stainless steel blades for making baby food that is very smooth and fine. The set comes with a chopper attachment for chopping up harder foods for snacks for older kids. For traveling, you can simply take the blender blade, handle, and blender jar. Rinse them out, give them a quick dry, then stash them back into your pack or car.
Top features
Jars and cups have lids for easy portability
Powerful stainless-steel blade purees baby food to the perfect smoothness
Soft-grip handle
7-speed settings for different baby food consistencies
Comes with BPA-free chopper jar for cutting hard ingredients like nuts and raw veggies (for older kids and toddlers)
Also comes with a whisk attachment (not ideal for baby food but you can always whip up some tasty desserts for you and your partner if the craving hits?)
A super affordable model you can keep stashed in your car, cabin, or anywhere else when you need to make baby food away from home. It has 6 speeds and a turbo speed for achieving any baby food consistency from chunky to the smoothest puree. It comes with a separate food processor for blending chunkier foods for when baby gets a bit older and can handle larger pieces of fruit and veggies.
Top features
6 speeds + turbo speed
Really affordable
600ml beaker for clean and splatter-free blending
Dishwasher safe, or rinse and hand wash
Sleek and easy to pack away without taking up room in the car or suitcase
Best Budget Baby Food Processors
These models are all cheap but of very high quality. Hamilton Beach is a fantastic brand, as is Cuisinart, so you'll be in good hands even though you're getting a total bargain.
This food processor is effective and very easy on the wallet. You can blend cooked foods to a smooth, pureed baby food easily. You can also use the slice/shred disk for when you want to make slightly larger pieces of food for growing toddlers.
Top features
Comes with a slice/shred disk for when baby grows and can eat bigger food pieces
Really affordable
Pulse button for controlling baby food consistency and texture
Dishwasher safe bowl
A tidy little food processor that fits neatly on small benches with little space available. Great for storing away then pulling out to use whenever a fresh batch of baby food is due. It's versatile as it can puree soft foods and chop hard foods once baby gets a little older.
Top features
Dishwasher safe bowl
Small and compact for easy storage and economic benchtop usage
Grinds and chops baby food from chunky to smooth
Really affordable
A really highly-rated food processor at a very pleasing price. It has sturdy stainless-steel blades for blending soft foods to the smoothest puree. You can also chop harder foods such as nuts as the blades are more than strong enough. If you need a chunkier baby food you can use the pulse button to control the consistency.
Top features
Affordable
Compact and neat
Sturdy stainless-steel blades for smooth baby food
Comes with slicing/shredding disks for multiple uses
Dishwasher safe bowl and blades for easy cleaning
Conclusion
When choosing an appliance for making baby food, consider these questions first:
Do you need an all-in-one or would you rather steam the ingredients "manually" first?

Would you like to use the appliance for other, non-baby related tasks?

Would you like to use the appliance for child-friendly foods as your baby grows?

What's your budget?

How much counter space or storage space do you have?

Do you need to travel with your appliance?
Once you've answered those questions, the decision will be narrowed down and you can land on the perfect appliance for you and your baby. As long as the appliance is well made, has strong blades, can handle different kinds of foods and temperatures then you can't really go wrong.
We hope this guide helped, good luck!