Welcome to the world of coffee! I know it can be difficult to choose out of all your options, but the good news is that choosing the right first coffee for you is pretty easy. The best coffee for new drinkers is a sweetened espresso drink like mocha or a brewed coffee with cream and sugar.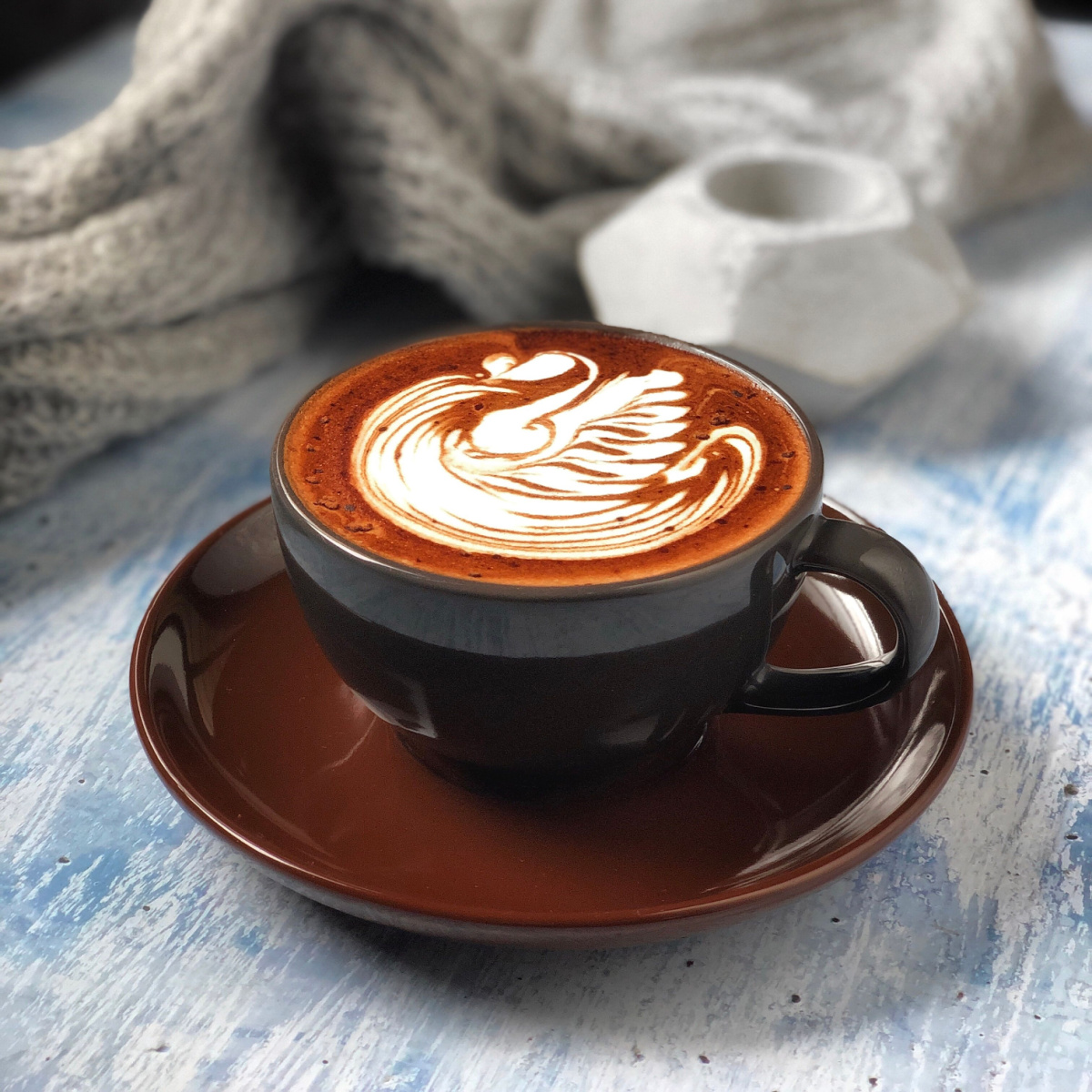 Which direction you take is up to you, but after years in the coffee industry, I have some recommendations.
Let's take a closer look at both espresso-based and brewed coffee drinks. I'll even offer some advice on how to progress from the basics.
Table of Contents
Espresso Vs Brewed Coffee: What's The Difference?
Espresso or brewed coffee are the two biggest categories of coffee drinks out there.
The main difference between espresso and brewed coffee lies in the preparation. Espresso is made by using high pressure to push hot water through finely-ground coffee, while brewed coffee is made by dissolving fresh coffee grounds in hot water, then filtering the coffee grounds to get the coffee.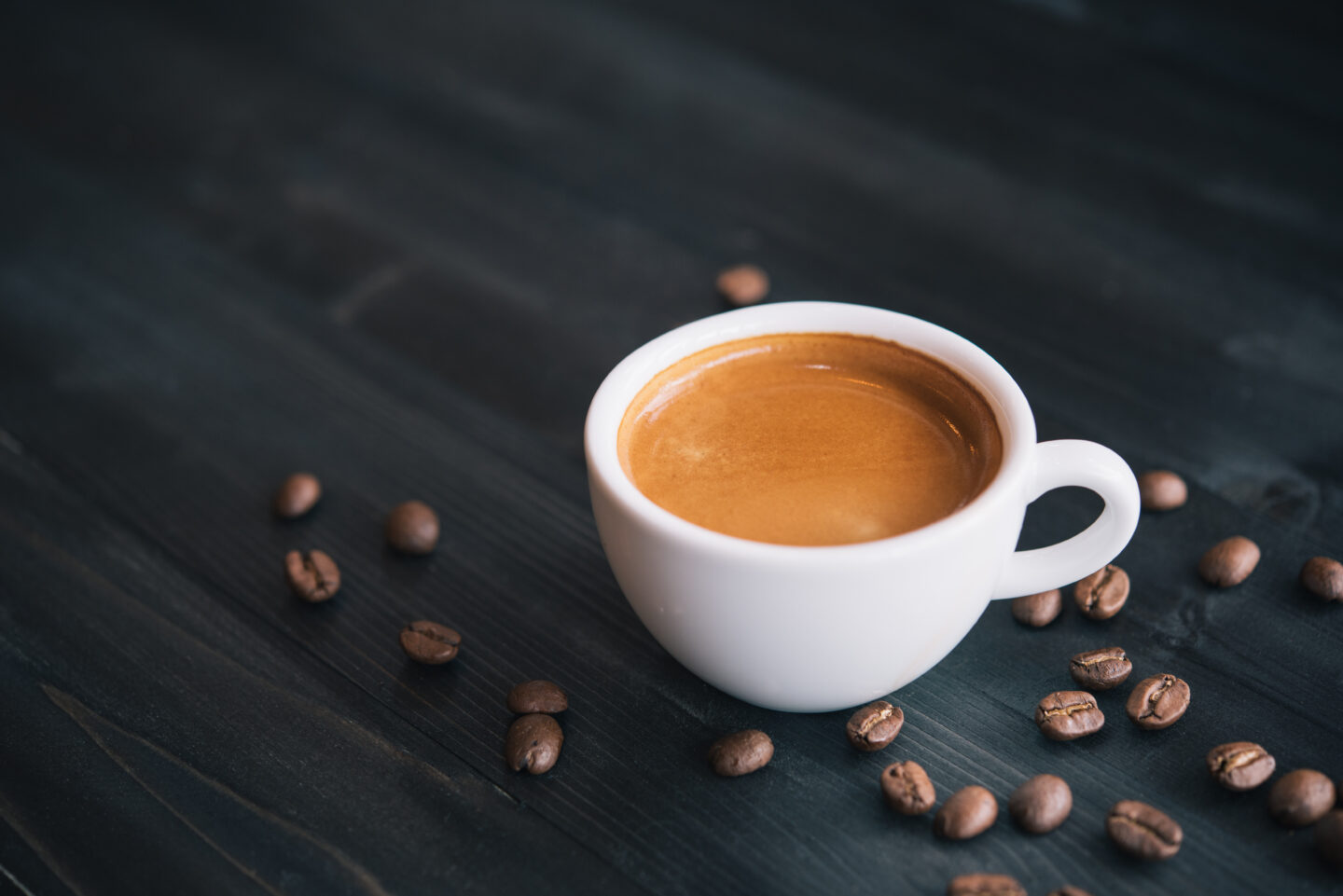 So, do you start with espresso or brewed coffee?
First, let's break down the two options:
Espresso is a small, concentrated coffee, usually 2-4 oz. It's mixed with frothy milk and can be flavored with syrups like vanilla or hazelnut.
Brewed coffee is what you'd find in diners, drip machines, or pretty much anywhere people drink coffee.
Most people should start with espresso drinks. They are more convenient, easier to control the flavors, and generally offer an easier path to drinking coffee regularly.
How To Start With Espresso Drinks
So, how do you start drinking espresso?
You mix it with milk. And something sweet.
1) Mocha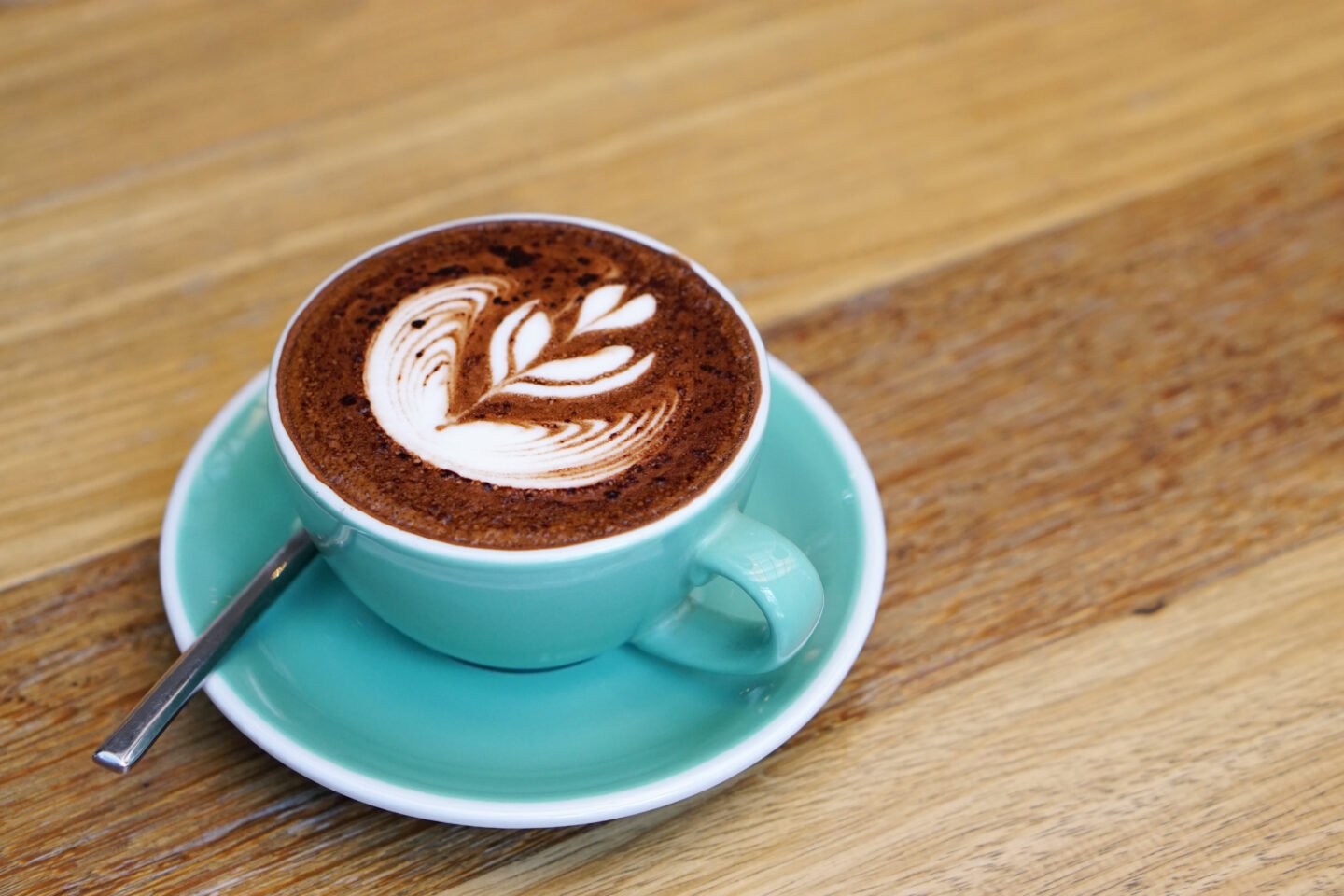 Mochas are one of my personal favorites. Even after fifteen years of drinking coffee, I still reach for a mocha when I need a treat.
Mocha is an espresso drink mixed with chocolate syrup and frothy milk.
It's an excellent option for a coffee newbie because it has a slight sweetness that doesn't overpower the coffee. But the coffee also doesn't overpower the chocolate. Mochas balance the bitter coffee and the sweet chocolate.
That's why I suggest starting with mocha. For most people, having a little sweetness to balance the coffee flavor is a must.
But what about after you have a few mochas and want to move to the next step?
A latte is the next logical choice.
2) Latte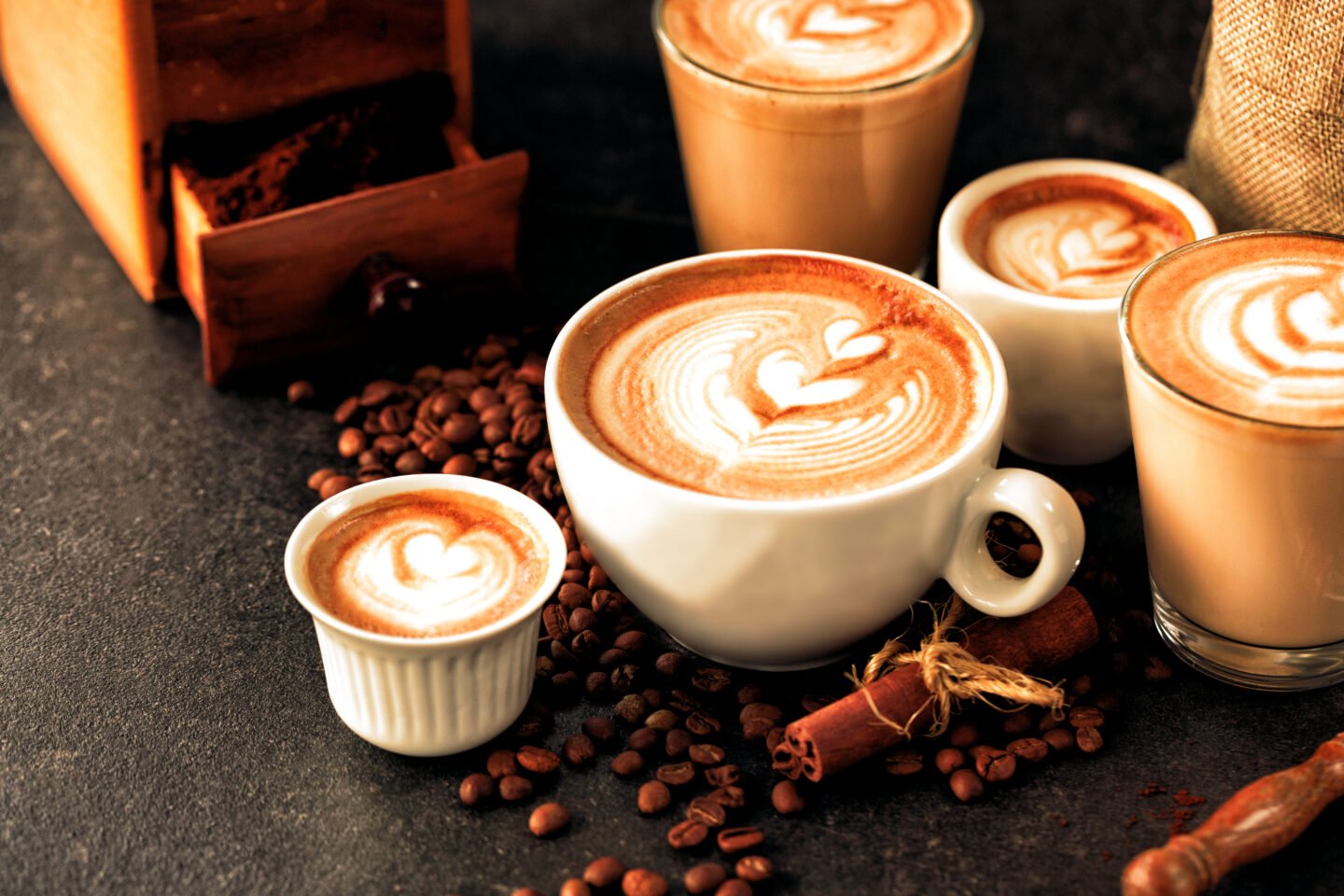 A latte is the simplest drink on a coffee shop's menu. It's a shot of espresso mixed with frothed milk.
Of the espresso drinks, a latte has the most amount of milk. That means that the creaminess of the frothed milk helps to cut some of the bitterness of the espresso.
That's why I suggest lattes after mochas. Lattes aren't sweet (unless you add syrup!), but they also aren't too bitter.
Alternate option: If a straight latte is still too bitter, you can ask for half syrup in a latte. My personal favorites are half-vanilla or half-peppermint.
Once you grow accustomed to lattes, you should try a cappuccino.
3) Cappuccino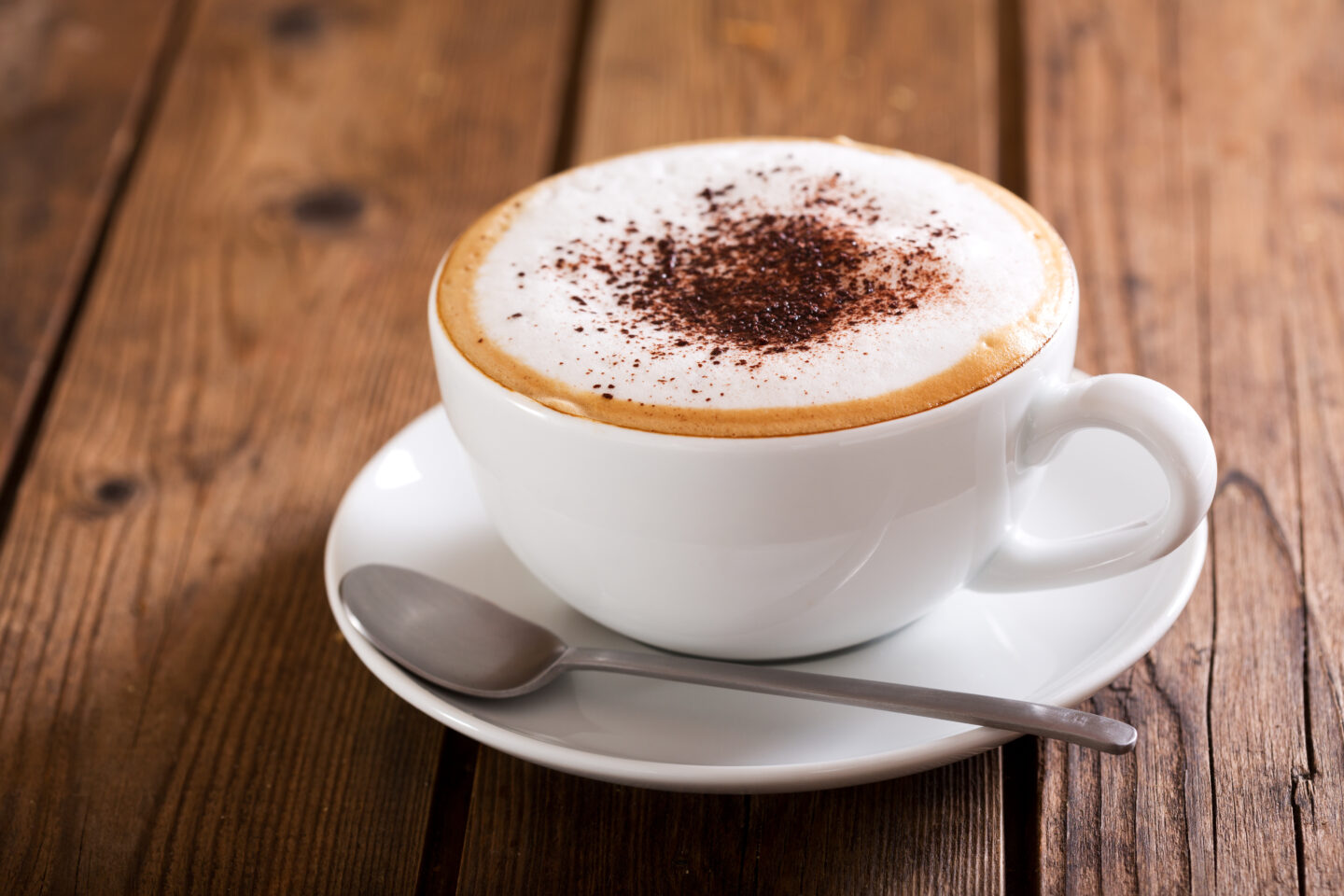 Cappuccinos are very similar to lattes. They are still just frothed milk mixed with espresso.
But cappuccinos have less milk, which makes them taste a little more like coffee. The milk is also foamier, which adds a lighter texture to the drink.
I suggest trying a cappuccino after lattes because it has a little more of a coffee taste. Personally, I love cappuccinos in the mornings or on chilly fall mornings.
How To Start With Brewed Coffee
The other route you can take as a new coffee drinker is brewed coffee. This is a little harder and, thus, not my first recommendation for most people.
But if you've already had a couple of lattes and want to expand, brewed coffee is a great way to go.
1) Pods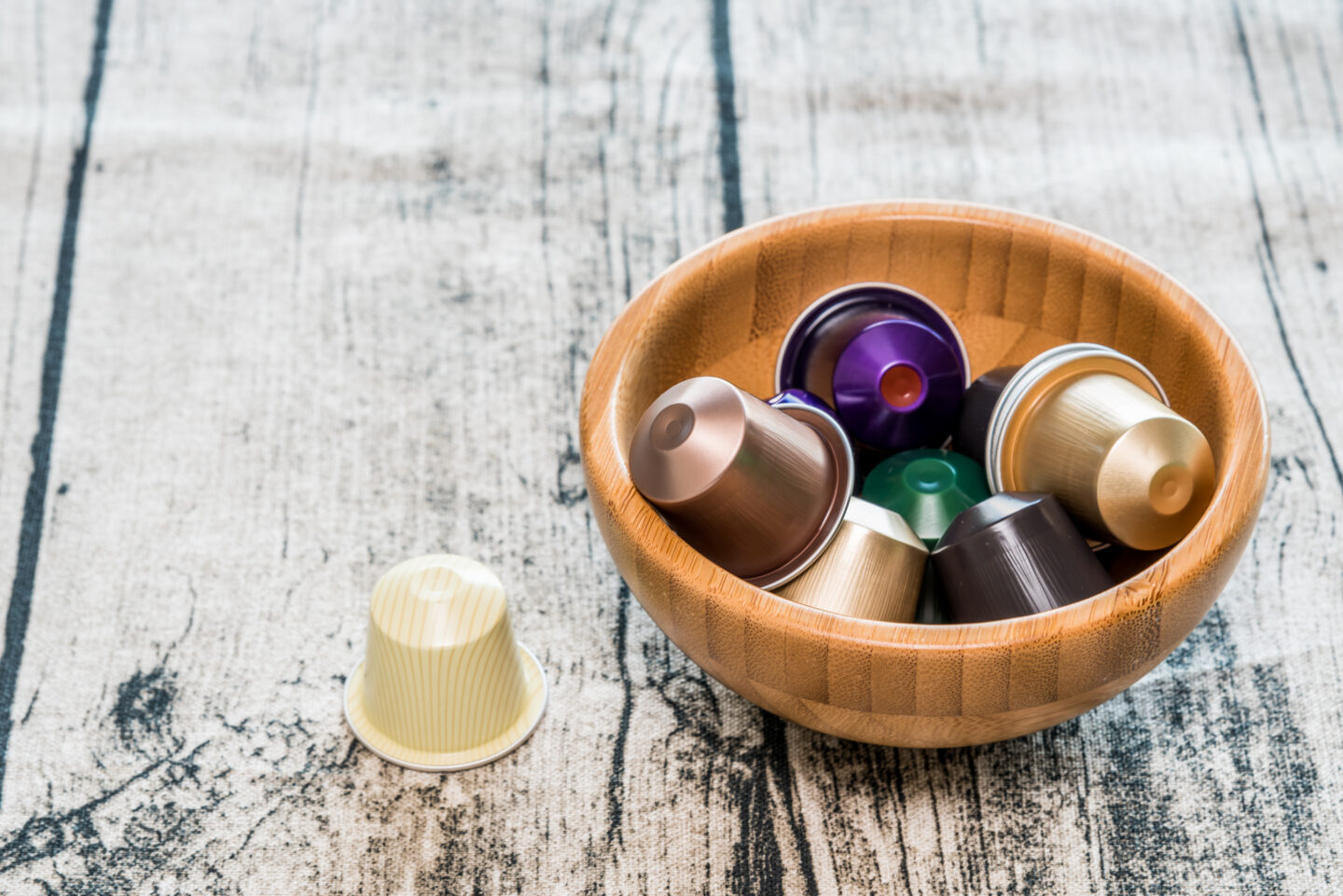 The first option is to start with coffee pods. Pods are pre-packaged doses of coffee grounds you insert into a machine and let the machine brew the coffee for you.
Usually, you can choose between a few different sizes and strengths. That's why using coffee pods is a great way to start.
These machines allow you to choose the strength of your coffee more easily than other brewing methods.
So, once you find yourself enjoying the weakest coffee with a dash of milk and a spoonful of sugar, you can move on to the next strength.
It has its own logical progression!
2) Drip Coffee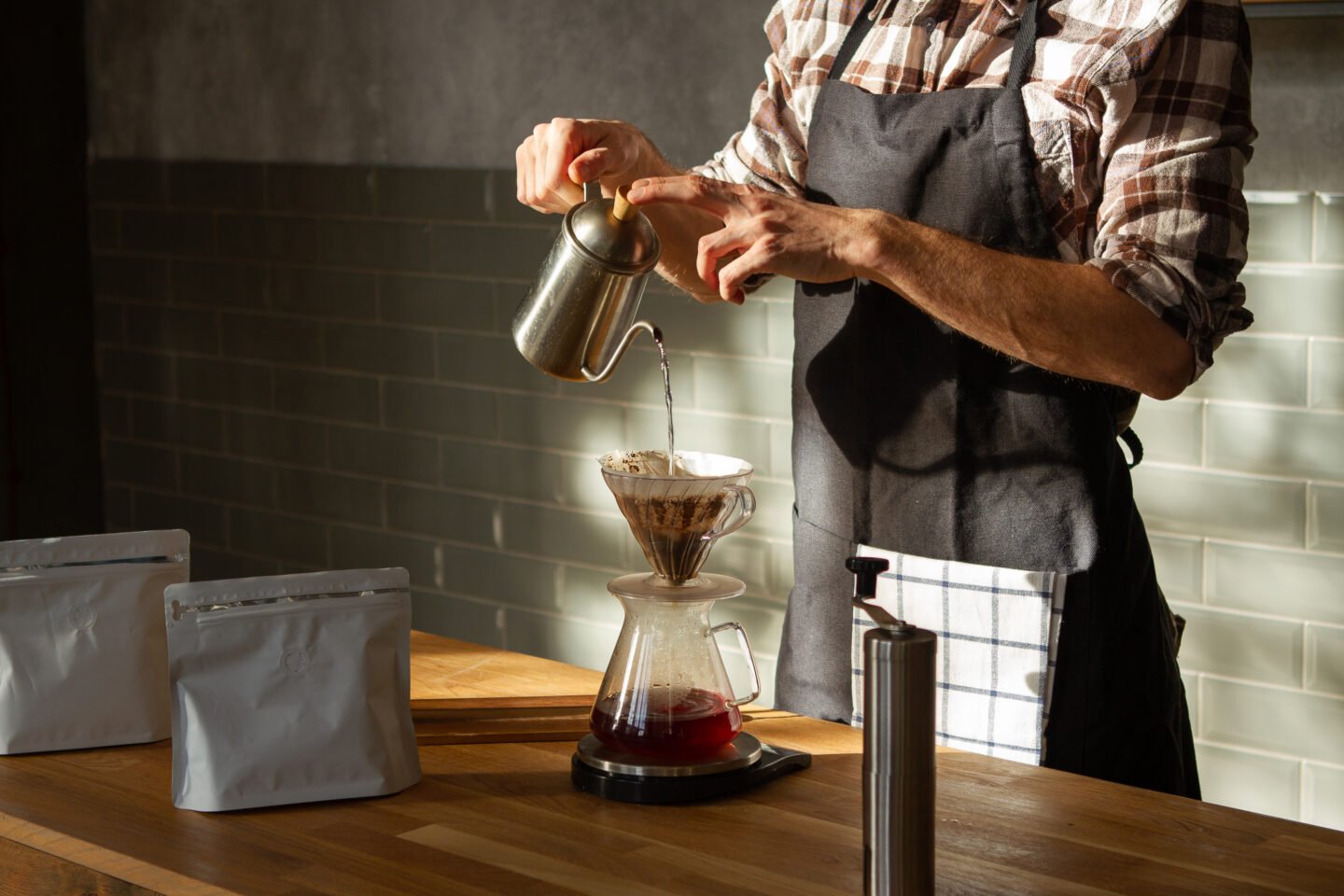 Drip coffee just means batch-brewed, black coffee. Think coffee you'd be served at a restaurant or a hotel breakfast.
The problem with a drip coffee for newbies is that it isn't as easy to scale strength. You're more or less locked into one strength and one taste.
If you do go the drip coffee route, using cream and sugar to modulate your taste is the way to go.
Try adding about half coffee and half whole milk for a few cups, then once you get used to the taste, up that to about ¾ coffee and ¼ milk.
Do the same with spoonfuls of sugar.
3) AeroPress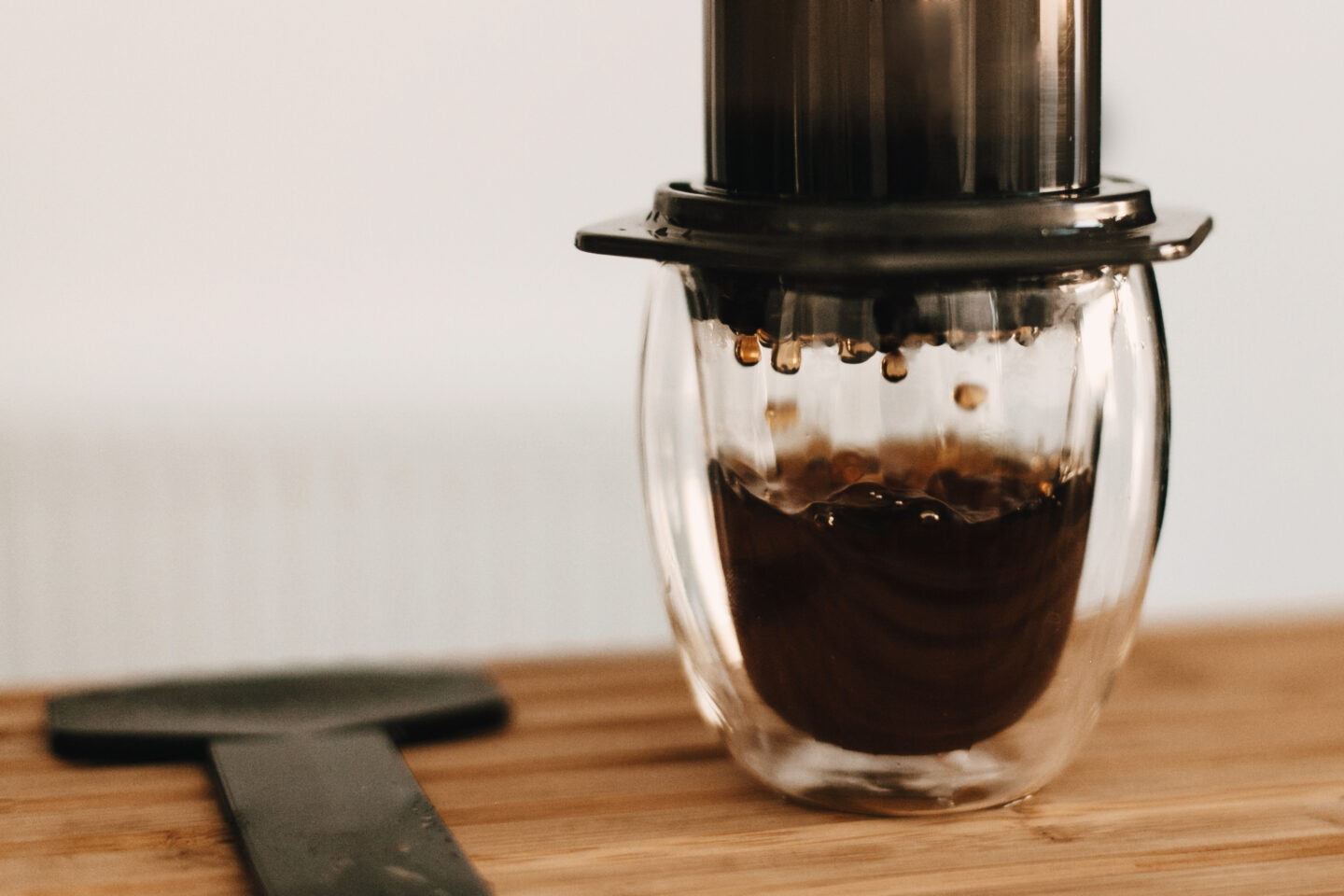 If you want to get really fancy, you should try brewing with an AeroPress. As a professionally trained barista, I still think this is the best brewer ever made.
Why is it good for beginners? Because it's a really forgiving brew, and there are so many recipes you can follow.
Seriously, there are a ton of recipes out there for you to try. And all of them are generally flexible. That means you don't need fancy equipment, scales, or anything else, just coffee and hot water.
The AeroPress is also easy to scale to your taste. Want something a little lighter? Easy. Want a heavier, more concentrated coffee? Also easy.
My Final Thoughts
The bottom line is that there isn't one correct way to start drinking coffee. Everyone has their own unique path.
But the easiest way to start drinking coffee is to choose a coffee with some sweetness. Mochas are a great place to start if you like chocolate. Or using brewed coffee with cream and sugar.
Listen to your tastebuds. If your first coffee is too bitter, just add some sweetness! If it's too sweet, try something darker!
Coffee is super personal, so don't be afraid to try anything! Just make sure not to drink too much coffee too quickly—coffee jitters are no joke.