Iron is essential for good health, as it reduces your risk of anemia and supports your immune system and other bodily functions.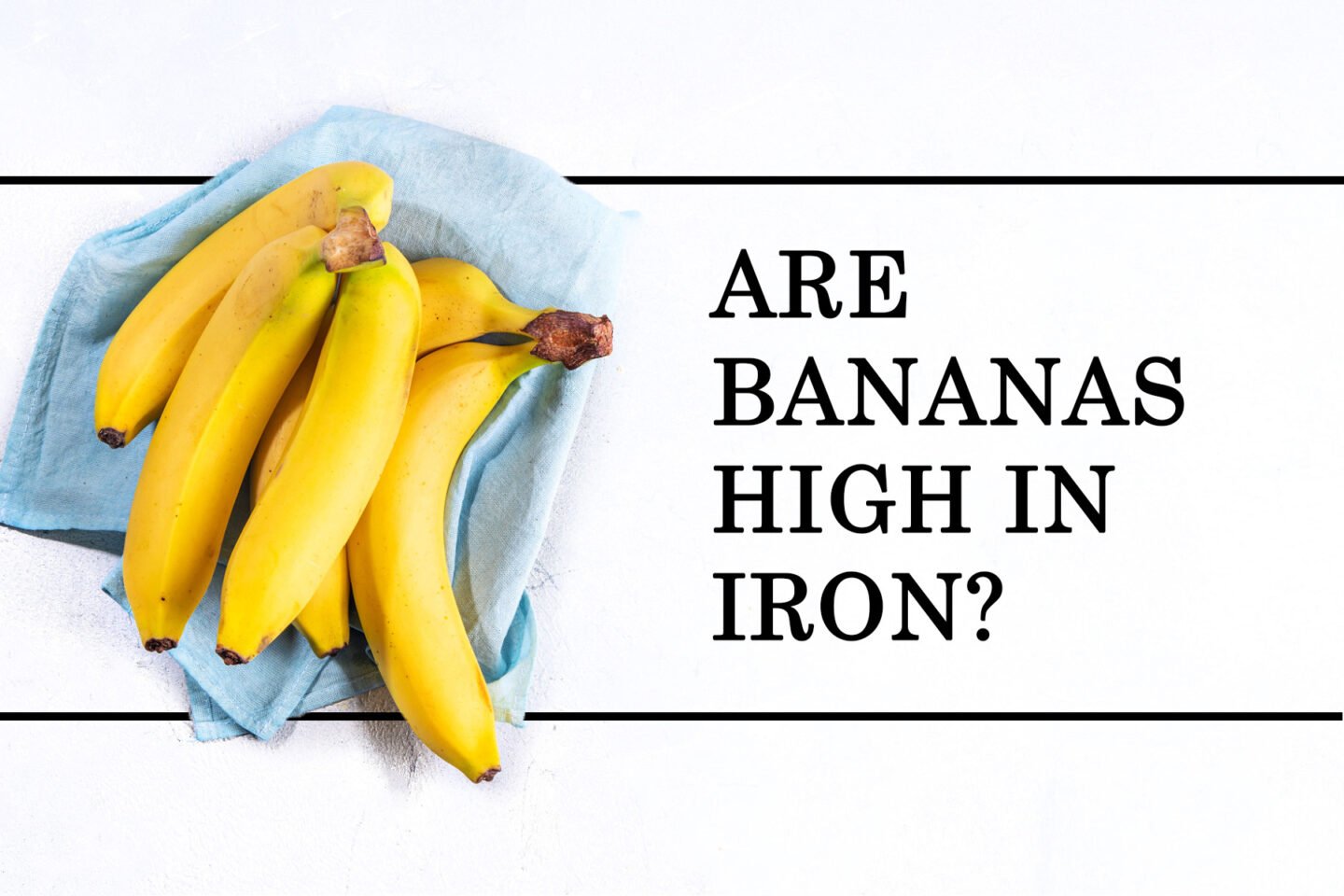 Luckily, there are many foods you could include in your diet to increase your iron intake.
Some fruits are high in iron, but not all. So, let's take a look at one of the most popular: bananas.
Table of Contents
Are Bananas a Good Source of Iron?
Bananas are a poor source of iron, containing only a trace amount.
However, bananas are rich in manganese, potassium, vitamin B, and vitamin C. So, adding bananas to your diet is an excellent move if you want to increase your intake of these nutrients.
How Much Iron Is in Bananas?
One medium-sized banana contains about 0.4 mg of iron, which is only about 2% of the recommended daily intake.
To significantly increase your iron intake by eating bananas, you'd have to eat a lot, and they're high in sugar and calories.
However, one banana contains about 17% of the recommended daily intake of vitamin C, which aids iron absorption. So, eating bananas with iron-rich foods can boost your iron intake.
Can You Get Enough Iron from Bananas?
The simple answer is no, as one medium banana provides only about 2% of the recommended daily intake.
So, if you add bananas to your diet, take advantage of their vitamin C content by eating them with iron-rich fruits, like figs, dates, raisins, and prunes.
Are Green Bananas High in Iron?
Green bananas contain about the same small amount of iron as ripe bananas.
However, green bananas are better for your digestive system, as they contain more resistant starch, which can relieve irritable bowel syndrome and other digestive issues.
Studies also show that this fiber helps reduce your risk of colon cancer. So, adding green bananas to your diet could have some health benefits.
Is Banana Juice High in Iron?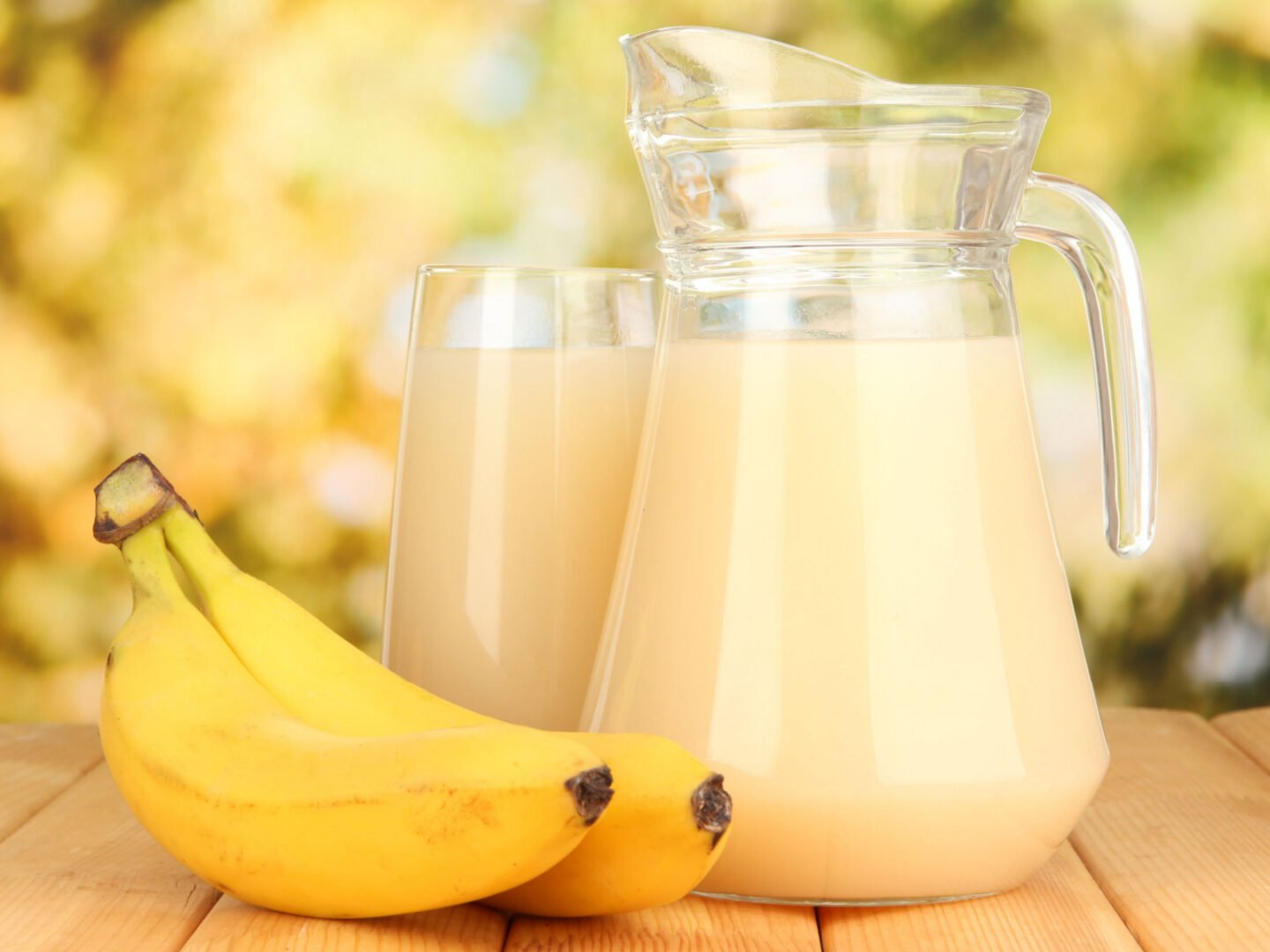 One cup of banana juice contains only the same amount of iron as a medium banana.
Other fruit juices, such as prune, are a better option if you're aiming to increase your iron intake.
However, banana juice contains a good amount of fiber, vitamin A, vitamin C, and calcium. So, it's still a very healthy juice if consumed in moderation.
Is Banana Bread High in Iron?
One slice of banana bread contains around 0.8 mg of iron, 5% of the recommended daily intake. But this higher amount is from other ingredients like butter, milk, and yogurt.
If you make banana bread yourself, you can choose healthy ingredients and still get all the benefits from the nutrients in bananas.
Are Banana Chips High in Iron?
A three-ounce serving of banana chips contains around 1.1 mg of iron, about 6% of the recommended daily intake. But this serving also contains 441 calories, mostly from fats and carbohydrates.
The same serving also contains 30 grams of sugar, and consuming too much sugar, especially refined sugar, can increase your risk of high blood sugar levels and Type 2 diabetes.
Can Eating Bananas Help Prevent Iron Deficiency Anemia?
Eating bananas is highly unlikely to help you prevent anemia.
However, bananas can help prevent you from becoming deficient in vitamin C, vitamin B6, potassium, and manganese.
Conclusion
Bananas contain only a small amount of iron, so if your primary aim is to increase your intake, it's better to choose other foods.
However, they contain good levels of other nutrients, including fiber, vitamin C, vitamin B6, potassium, and manganese.
Sources: Nutrition Data, National Library of Medicine, and PMC