We all love convenient food options, including ready-made sandwiches. Uncrustables is a popular pre-made sandwich with various flavors and variants, but many people wonder if it's safe to give them to your children as a daily snack.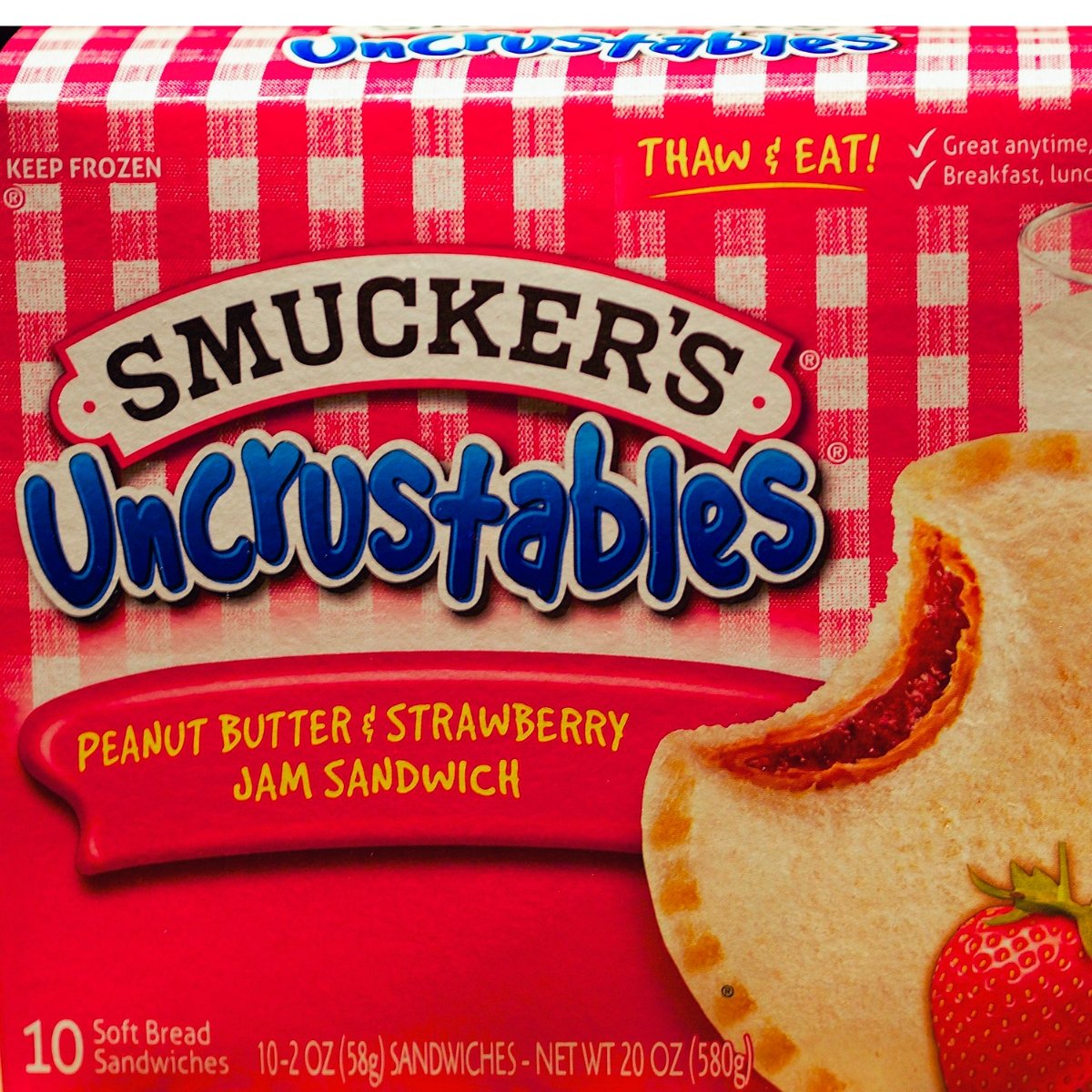 The quick answer is no. Uncrustables may not be a healthy snack for your kids. Even though Uncrustables sandwiches don't have any harmful ingredients, they have a lot of calories, fat, and added sugar. They don't have any of the nutrients your body needs. They also contain refined flour, which does not add any nutritional value.
Read on as I discuss everything you need to know about having Uncrustables as a snack, its nutritional contents, and healthier alternatives.
Table of Contents
What Is Uncrustables?
Uncrustables consist of frozen sandwiches made by the food company Smucker's. The sandwiches are made of pre-made crustless white bread and various fillings, such as peanut butter and jelly, ham and cheese, and grilled cheese.
You can find the sandwiches in individual plastic packages, which you can heat in a toaster oven or microwave.
Uncrustables are popular among people who only have a little time or energy to make a sandwich. The convenience of quickly creating a sandwich without needing to make a crust or spread condiments makes them a time-saving snack.
They are also popular with parents who want a snack for their kids. Although the product does not claim to have any preservatives or artificial flavorings, it is not the healthiest snack you can give your kids.
Uncrustables, on the other hand, are very easy to find because they are in the freezers of most grocery stores and convenience stores. You can also purchase them online from Smucker's or retailers like Amazon and Walmart.
Is Uncrustables Healthy?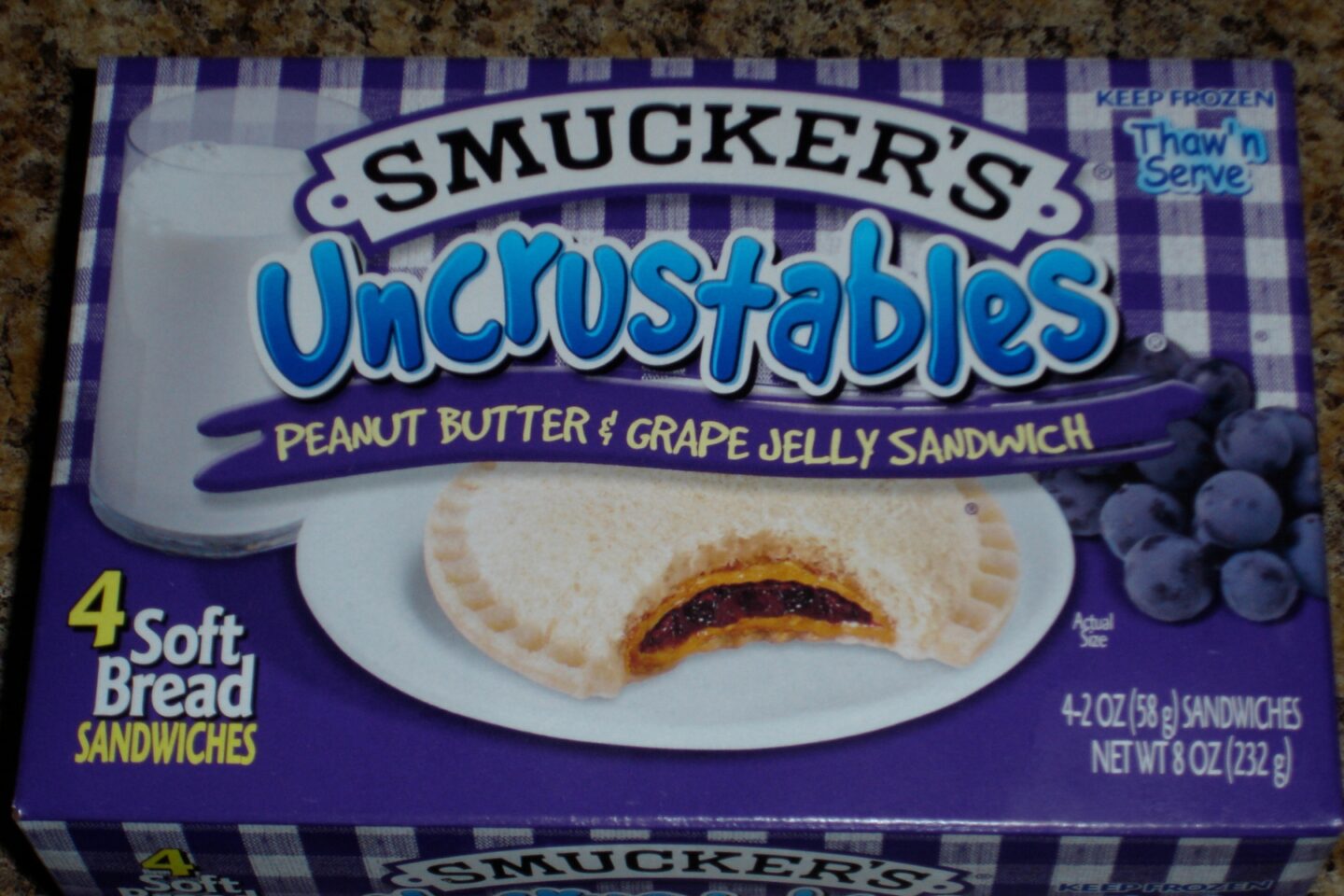 Even though Uncrustables don't have any unhealthy ingredients, they are not a healthy food choice. They are pre-made, frozen sandwiches with white bread, processed cheese, and sugary jelly or jam.
Uncrustables contain high calories, fat, and sugar and often lack essential vitamins and minerals. A single Uncrustables sandwich contains at least 245 calories, 10 grams of fat, 37 grams of carbohydrates, and 8 grams of sugar, and could go higher depending on the filling it has.
The bread used in Uncrustables also comes from refined flour, stripped of its nutritional value. Also, processed cheese and jelly or jam that is high in sugar have artificial ingredients, which are not healthy.
If you want a healthy snack, choose something made with whole-grain bread, natural cheese, and more nutritional ingredients. A better alternative to Uncrustables would be a homemade sandwich made with whole-grain bread, lean protein, and fresh vegetables. This type of sandwich is much healthier and provides essential vitamins, minerals, and fiber.
Uncrustables Nutritional Content
In this section, we'll look at the different flavors of Uncrustables and how healthy they are, starting with their most popular ones.
Peanut Butter & Grape Jelly Sandwich
Peanut butter is a healthy snack; eating one sandwich won't harm you. However, you should be concerned about each sandwich's saturated fat and sugar content. According to the American Heart Organization, men should only take 36 grams of added sugar per day, while women should only take about 25 grams of added sugar per day.
However, the company claims to use no high fructose corn syrup in its products.
Peanut Butter and Strawberry Jam Sandwich
210 calories
9 grams of fat (11% of DV)
220 mg of sodium (9% of DV)
28 grams of carbohydrates (10% of DV)
2 grams of fiber (7% of DV)
10 grams of sugar (25% of DV)
6 grams of protein (5% of DV)
The peanut butter and strawberry jam sandwich has identical nutrition facts as the grape and jelly sandwich.
The reduced-sugar peanut butter and strawberry sandwich contains less sugar, about 7 grams per sandwich, and has fewer carbohydrates and calories.
Peanut Butter & Grape Spread Sandwich
190 calories
9 grams of fat (11% of DV)
190 mg of sodium (8% of DV)
23 grams of carbohydrates (8% of DV)
3 grams of fiber (10% of DV)
7 grams of sugar (20% of DV)
6 grams of protein (5% of DV)
The peanut butter and grape spread sandwich has lower calories, carbohydrates, and sugar contents than the first two options above. It is also higher in fiber and has lower sodium levels.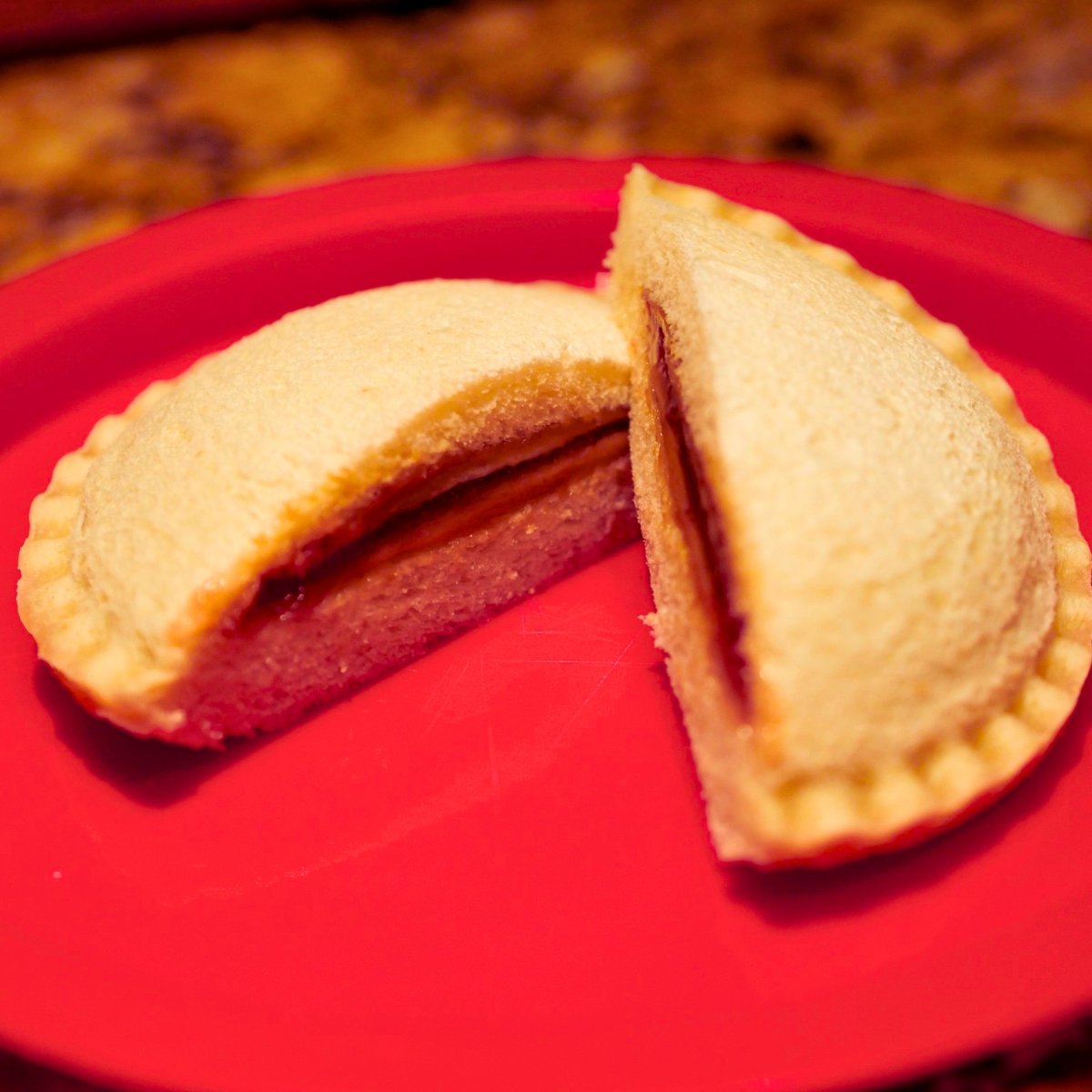 Peanut Butter & Honey Sandwich
200 calories
9 grams of fat (11% of DV)
230 mg of sodium (10% of DV)
27 grams of carbohydrates (10% of DV)
3 grams of fiber (10% of DV)
10 grams of sugar (30% of DV)
6 grams of protein (5% of DV)
37 mg of calcium (2% of DV)
1 mg of iron (6% of DV)
144 mg of potassium (4% of DV)
The company claims to use less molasses in its natural peanut butter, and the peanut butter and honey sandwich is kosher and non-GMO certified.
Chocolate Flavored Hazelnut Spread Sandwich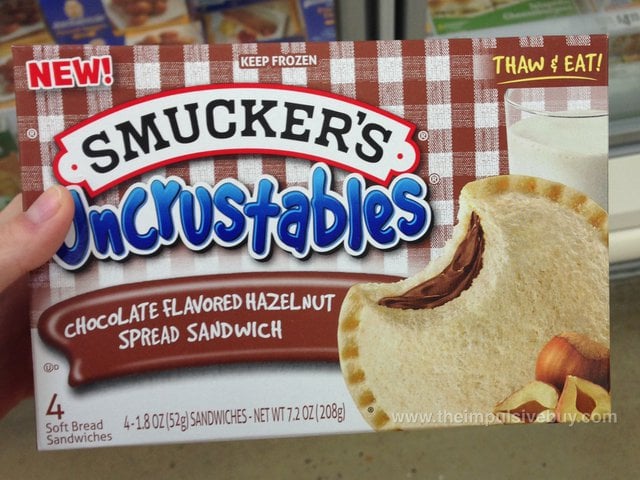 210 calories
9 grams of fat (11% of DV)
160 mg of sodium (7% of DV)
27 grams of carbohydrates (10% of DV)
1 gram of fiber (5% of DV)
12 grams of sugar (33% of DV)
4 grams of protein (3% of DV)
51 mg of calcium (4% of DV)
1 mg of iron (6% of DV)
148 mg of potassium (4% of DV)
The chocolate variant has the most sugar and calories. It does, however, contain hazelnut, which may cause allergies in those who are allergic to nuts.
Is Uncrustables Vegan?
No, Uncrustables sandwiches are not vegan. Uncrustables sandwiches contain various ingredients containing animal-derived products, such as milk, whey, and eggs.
Not only do Uncrustables sandwiches have ingredients that come from animals, but they also have preservatives like sodium stearoyl lactylate, which is made from cow's milk.
Uncrustables also contain calcium propionate, derived from animal-based sources. Therefore, these sandwiches are not suitable for vegans.
Healthy Uncrustables Substitutes
If you have time, you can always make healthier sandwich alternatives. A healthy sandwich should be made with wheat flour or pre-made wheat bread and healthier ingredients such as cheese, eggs, meat, and veggies. Here are my top five nutritional sandwich recommendations:
Grilled Cheese Sandwich: A classic sandwich made with two slices of bread and cheese in between. You can make it healthier by using whole-grain bread and low-fat cheese.
Veggie Wrap: A wrap made with fresh vegetables, such as lettuce, tomatoes, cucumbers, peppers, and a spread, such as hummus or Greek yogurt.
Hummus and Veggie Sandwich: A sandwich made with hummus, fresh vegetables, and whole-grain bread, such as wheat bread.
Egg Salad Sandwich: A sandwich with eggs, mayonnaise, and vegetables. You can make it healthier by using low-fat mayonnaise and adding more vegetables.
Chicken Salad Sandwich: A sandwich made with chicken, mayonnaise, and vegetables.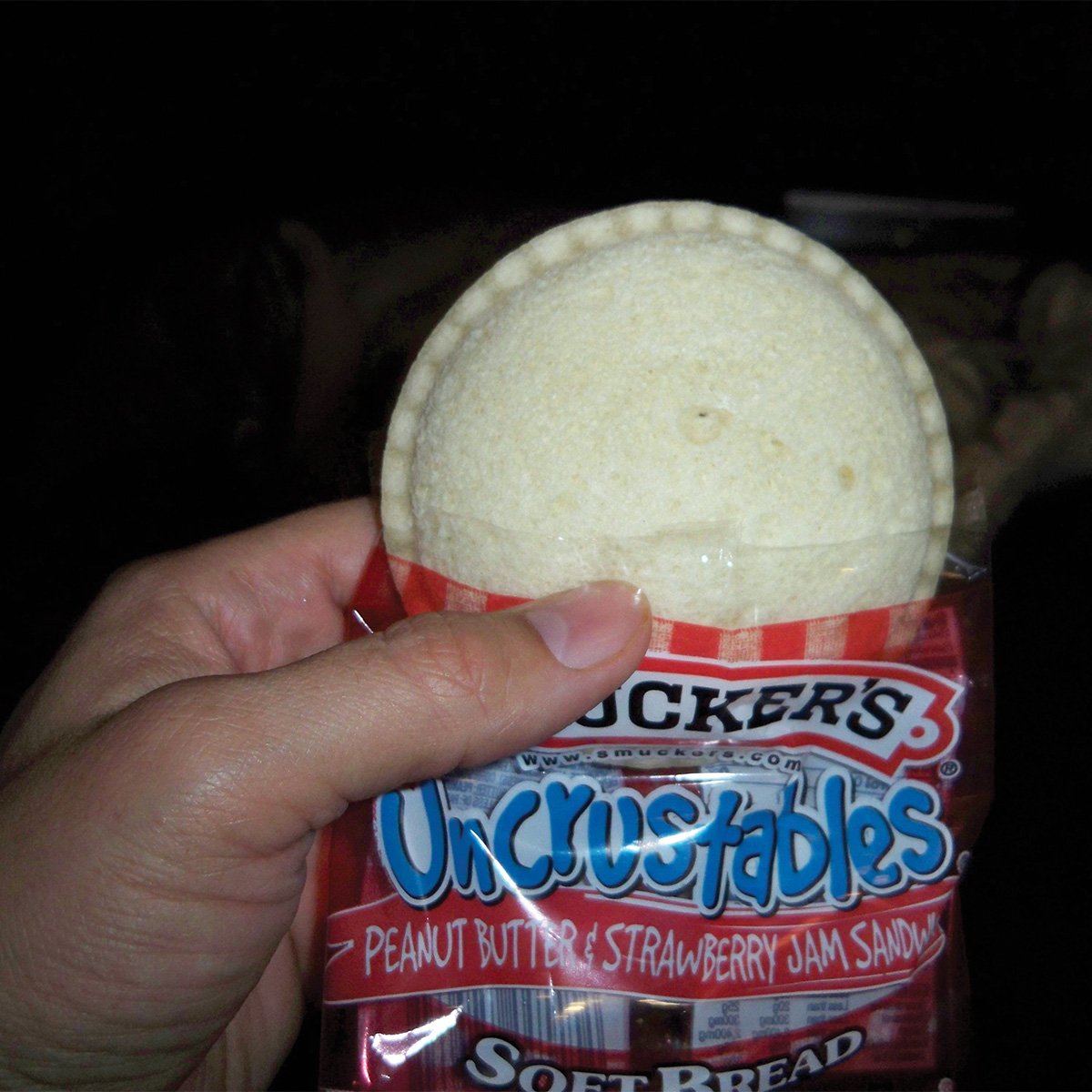 Related Questions
Are Uncrustables unhealthy for kids?
Yes, Uncrustables are unhealthy for kids as they contain preservatives, food additives, and sugar that can promote inflammation. Kids with a peanut allergy or sensitivity to any nut butter should also stay away from these sandwiches.
Is Uncrustables healthy for weight loss?
No, you shouldn't eat Uncrustables if you are on a weight-loss journey. Uncrustables have a lot of carbs and sugar, which are two of the most well-known things that make people gain weight.
Can you eat Uncrustables every day?
While there are no toxins in Uncrustables, eating them daily is an unhealthy way to gain carbs. They contain high amounts of sugar and have little to no nutritional value.