Histamine plays a significant role in controlling your body's allergic reactions. When it builds up, histamine makes you sneeze, itch, and turn red. It also causes cold-like symptoms like headaches and stuffy noses, tiredness, and digestive stress.
Although histamine naturally occurs in the body, we must watch what we eat to keep allergies at bay.
If you have histamine intolerance or high histamine levels, you should eat foods with low histamine content, like potatoes. Potatoes are a rich source of carbohydrates, vitamin C, vitamin B6, potassium, and fiber.
Read on to learn everything about this topic.
Table of Contents
What is Histamine, and How Does it Affect the Body?
If you're familiar with the medication antihistamine, you're also probably wondering what histamine is. Histamine is an organic compound that is found in human cells and is part of the biogenic amine group. It causes allergic reactions, which is why antihistamine is used to treat them.
When there are high histamine levels in the blood, it makes its way to the top layer of the skin and causes inflammation, resulting in itching, redness, and swelling.
Often, high histamine levels also affect the digestive system. Normally, histamine tells the parietal cells in the intestines to make the acids needed for digestion. When there is too much histamine in the body, the stomach releases more acids, causing diarrhea and discomfort.
Are Potatoes High in Histamine?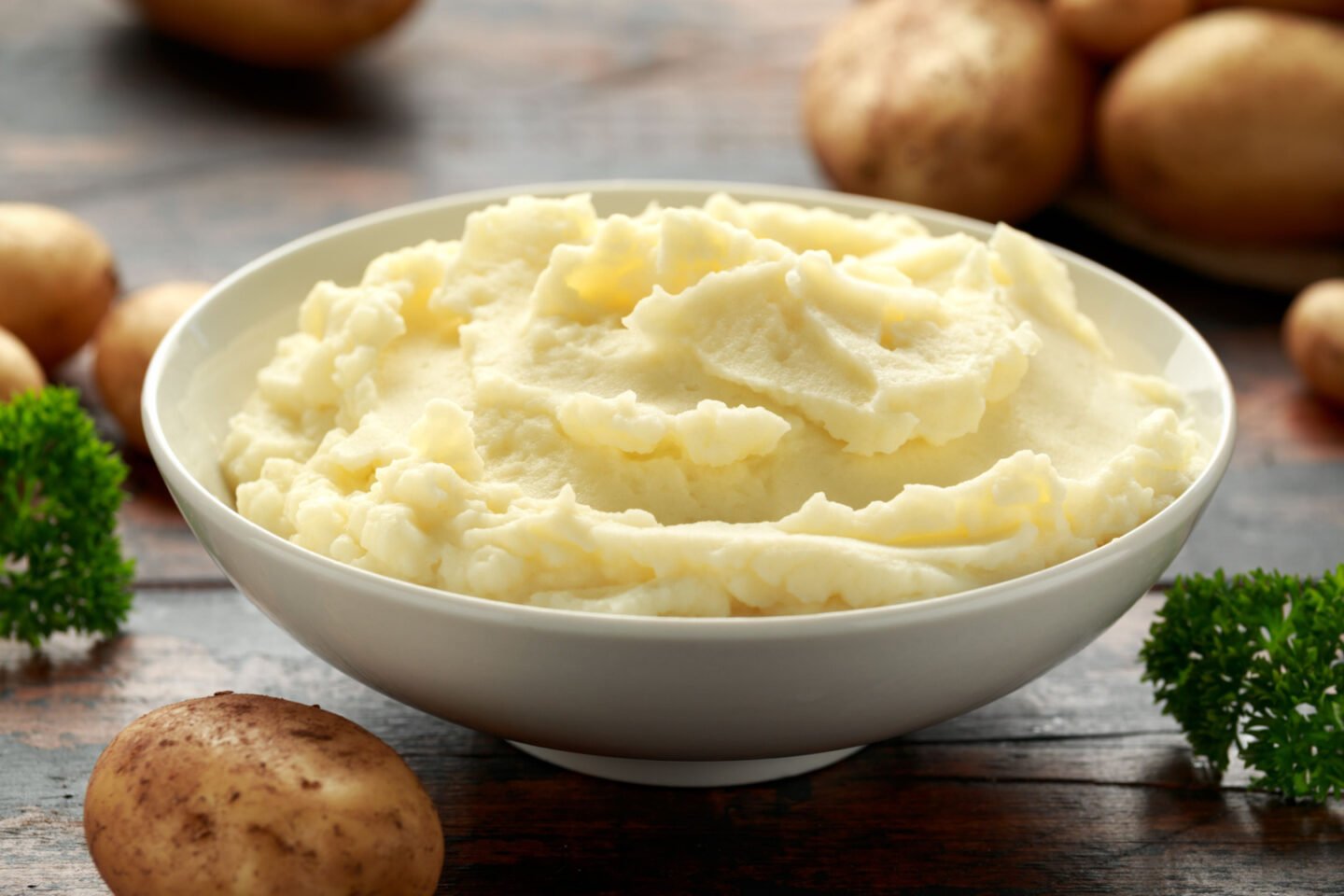 No. Potatoes, including potato starch, don't have a lot of histamine. They don't cause histamine intolerance or sensitivity, and they don't add to the amount of histamine in the body. However, the problem lies within the ingredients you add to your white potato and how you cook them.
For instance, adding fermented products such as yogurt, wine, alcohol, cheese, processed meats, shellfish, canned goods, and certain fruits and vegetables such as spinach, tomato ketchup, and vinegar increases the histamine levels of a dish.
This means that mashed potatoes are less safe than eating potatoes as they are. It's also unsafe to eat potatoes mixed with meat and tomato ketchup. Grilled potatoes also pose risks, so to be sure, stick with boiled potatoes.
So to sum this up, potatoes have low histamine content and are safe for people with histamine intolerance, but only when you choose the right ingredients and the proper cooking methods.
Are Potato Chips High in Histamine?
Even though there are no direct studies on the amount of histamine in potato chips, one study shows that frying most foods, including vegetables, raises the amount of histamine in them.
Even though potatoes weren't mentioned in the study, it's safe to say that fried foods have more histamine.
Are Mashed Potatoes High in Histamine?
Mashed potatoes are not necessarily high in histamine. However, this argument depends on the ingredients you put in your mashed potatoes.
Mashed potatoes often contain butter and salt. Butter has a high histamine content on its own, and salt triggers histamine release from our cells.
To make it healthier, use less salt and fresh coconut milk instead of butter.
How To Eat Potatoes To Avoid Histamine?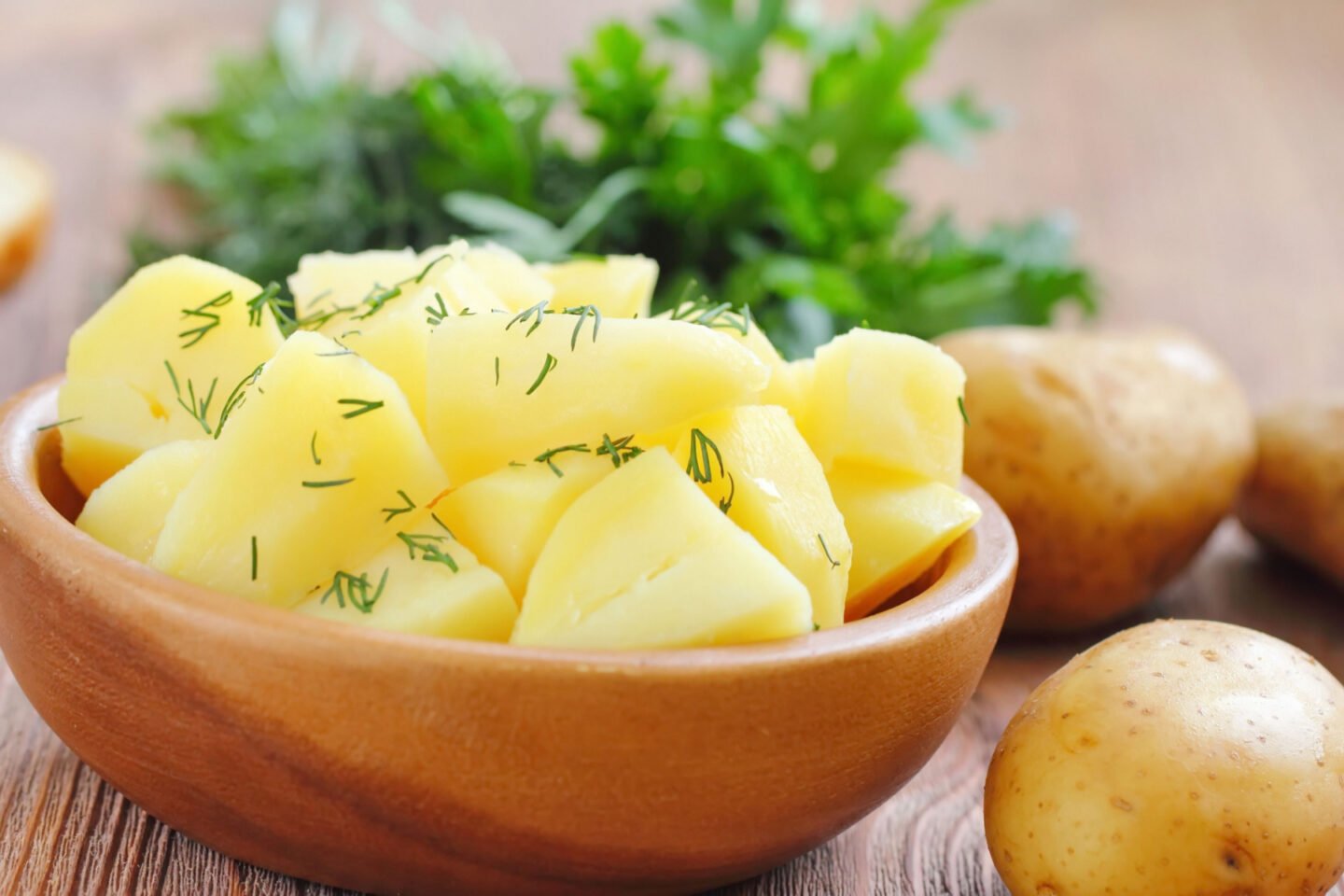 The best way to eat potatoes is by boiling them and eating them as they are. You can add milk and pepper, but only use a minimal amount of salt as it is one of the histamine liberators causing inflammation.
Moreover, avoid grilling potatoes, as it increases histamine levels. In general, if you don't put things in your potato dish that are high in histamine, you shouldn't have an allergic reaction.
If you don't know where to start, search online for low-histamine recipes or low-histamine diets and consult your physician.
Foods High In Histamine
There are a lot of foods to watch out for if you have histamine intolerance or are on a low-histamine diet. Here's a list of high-histamine foods that you must avoid.
Processed meat
Shellfish
Canned and smoked fish
Raw eggs
Fermented food (sour cream, yogurt, cheese, kimchi, sauerkraut)
Overripe fruits
Citrus fruits
Acidic fruits
Spinach
Tomatoes
Wheat-based foods
High-fat milk
Olive oil
Foods Low In Histamine
You should incorporate low-histamine foods into your diet.
Organic meat
Wild-caught fish
Fresh, non-acidic fruits
Non-citrus juices
Most vegetables except spinach and tomatoes
Corn and rice
Avocado
Coconut milk
Related Questions
Is sweet potato high in histamine?
Sweet potatoes, like white potatoes, are low in histamine and thus ideal for a low-histamine diet. Sweet potatoes are also rich in vitamin C, vitamin B6, fiber, and potassium.
Is potato allergy the same as histamine sensitivity?
No, a potato allergy is not synonymous with histamine sensitivity. Potato allergy is a condition in which potatoes make the immune system react and cause inflammation. On the other hand, histamine sensitivity is a condition where the body can't metabolize the ingested histamine.