If you suffer from acid reflux or GERD, you know how hard it is to find snacks that won't trigger your symptoms.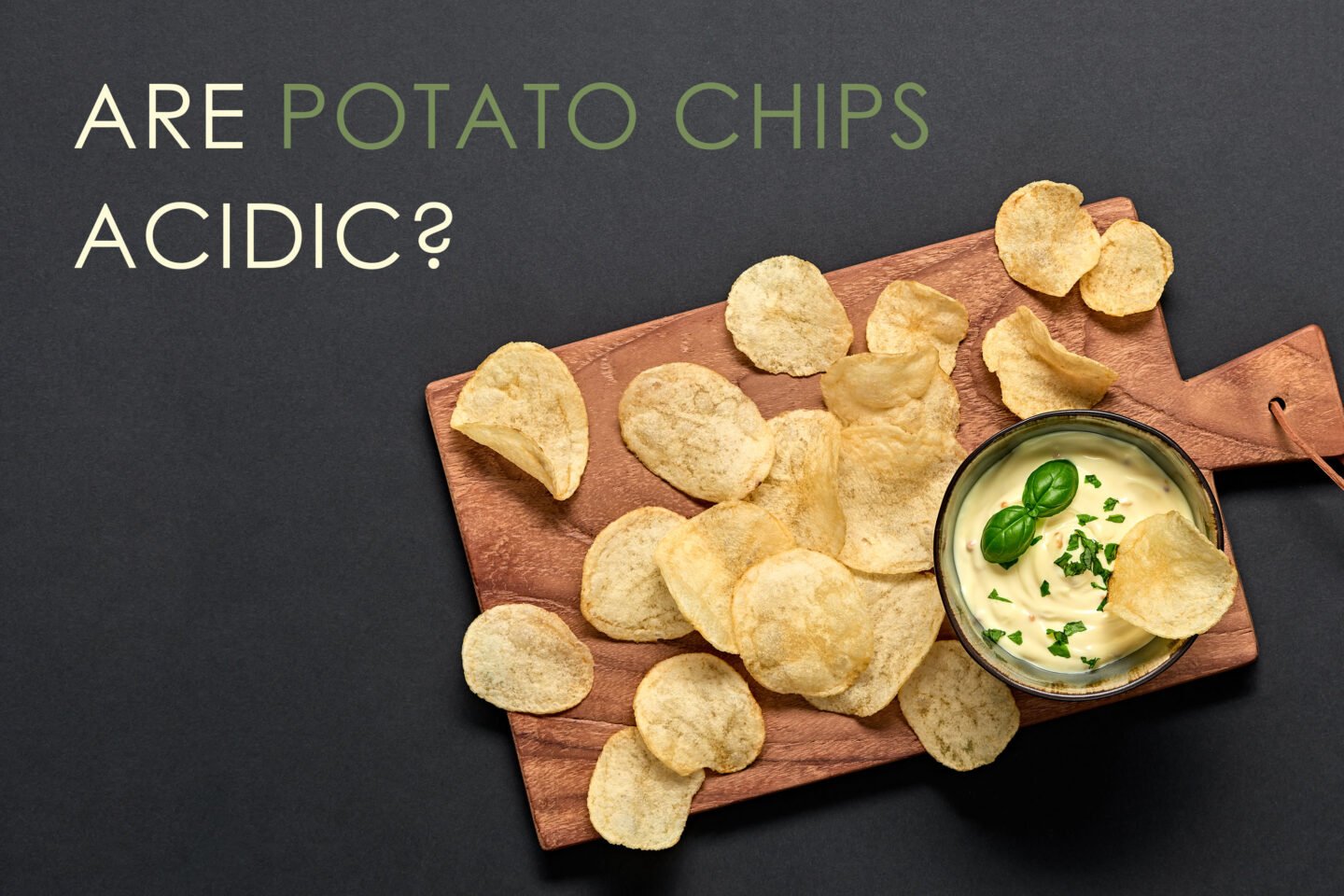 Everyone deserves the occasional treat, but what snacks are compatible with a low-acid diet?
Let's take a look at one of the most popular: potato chips.
Table of Contents
Are Potato Chips Acidic or Alkaline?
Potato chips are acidic and, more importantly, they're acid-forming. Therefore, avoiding or limiting them in your diet will help keep you free of the unpleasant symptoms of acid reflux or GERD. Potato chips are also hard to digest, further stressing your digestive system.
What Is the pH of Potato Chips?
Potato chips have a pH of around 3.0, as processing potatoes increases their acidity.
Potato chips are also acid-forming, making them more likely to trigger acid reflux and GERD symptoms, especially if consumed in large quantities.
Flavored potato chips—especially those with sour cream, salt and vinegar, and cheese—are worse, as these flavorings are particularly acid-forming.
Are Potato Chips Bad for You?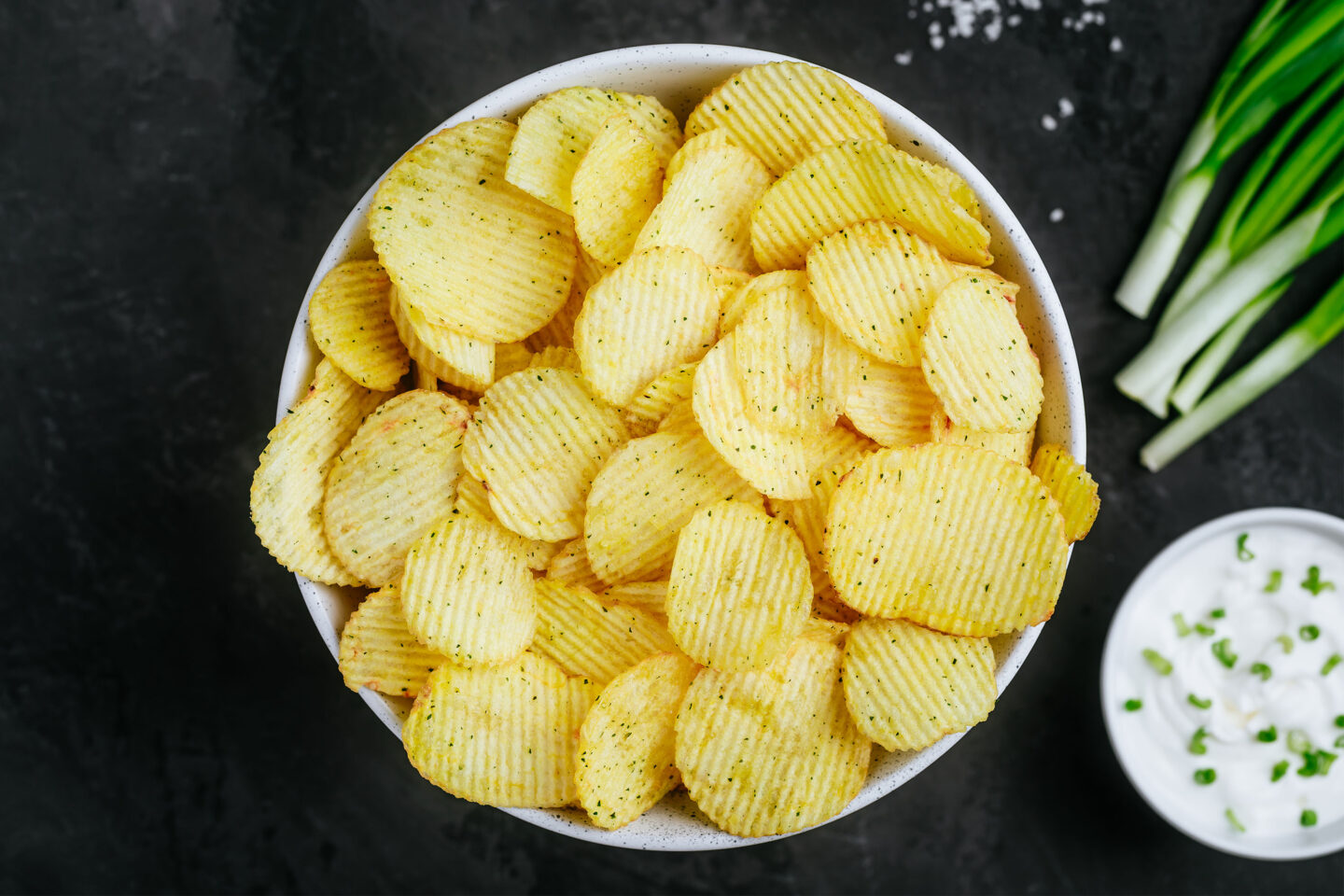 A 1-ounce serving of potato chips (7-8) contains approximately 152 calories and very few nutrients. Eating too many could lead you to gain weight, putting you at risk of developing Type 2 diabetes, inflammation, and a slow metabolism.
Potato chips are very high in sodium, which can raise blood pressure, increasing your heart attack and stroke risk. It can also make you retain water, preventing you from absorbing nutrients.
According to a study, processing potatoes into chips removes almost all nutrients, leaving you with empty calories.
Are Potato Chips Bad for Acid Reflux?
Potato chips are bad for acid reflux, as they're both acidic and acid-forming.
However, some people tolerate acidic foods better than others, so always listen to your body.
Are Sweet Potato Chips Bad for Acid Reflux?
Sweet potato chips are processed much like potato chips, so they're still acid-forming. However, they are much more nutritious than potato chips.
An ounce of sweet potato chips contains more than the recommended daily intake of vitamin A, which is essential to your vision and your immune and reproductive systems.
Vitamin A also flushes out free radicals, preventing cellular oxidative damage.
Sweet potato chips are also high in manganese and lower in calories. So, they're a good alternative to regular potato chips.
Are Corn Chips Bad for Acid Reflux?
Like potato chips, corn chips are highly processed and acid-forming. Processed foods have been linked to an increased risk of many types of cancer and other serious health conditions.
However, corn chips are slightly lower in fat and carbs and higher in protein and fiber.
If you love potato chips and want to enjoy them occasionally, make them yourself from sweet potatoes, which are less acid-forming.
Don't know what to drink? Check out these articles: 20 Most and Least Acidic Juices and 20+ Alcoholic Drinks Ranked by Acidity Level