Cashews are delicious, filling, and incredibly nutritious. They're a fantastic snack and are easily added to many meals, such as salads.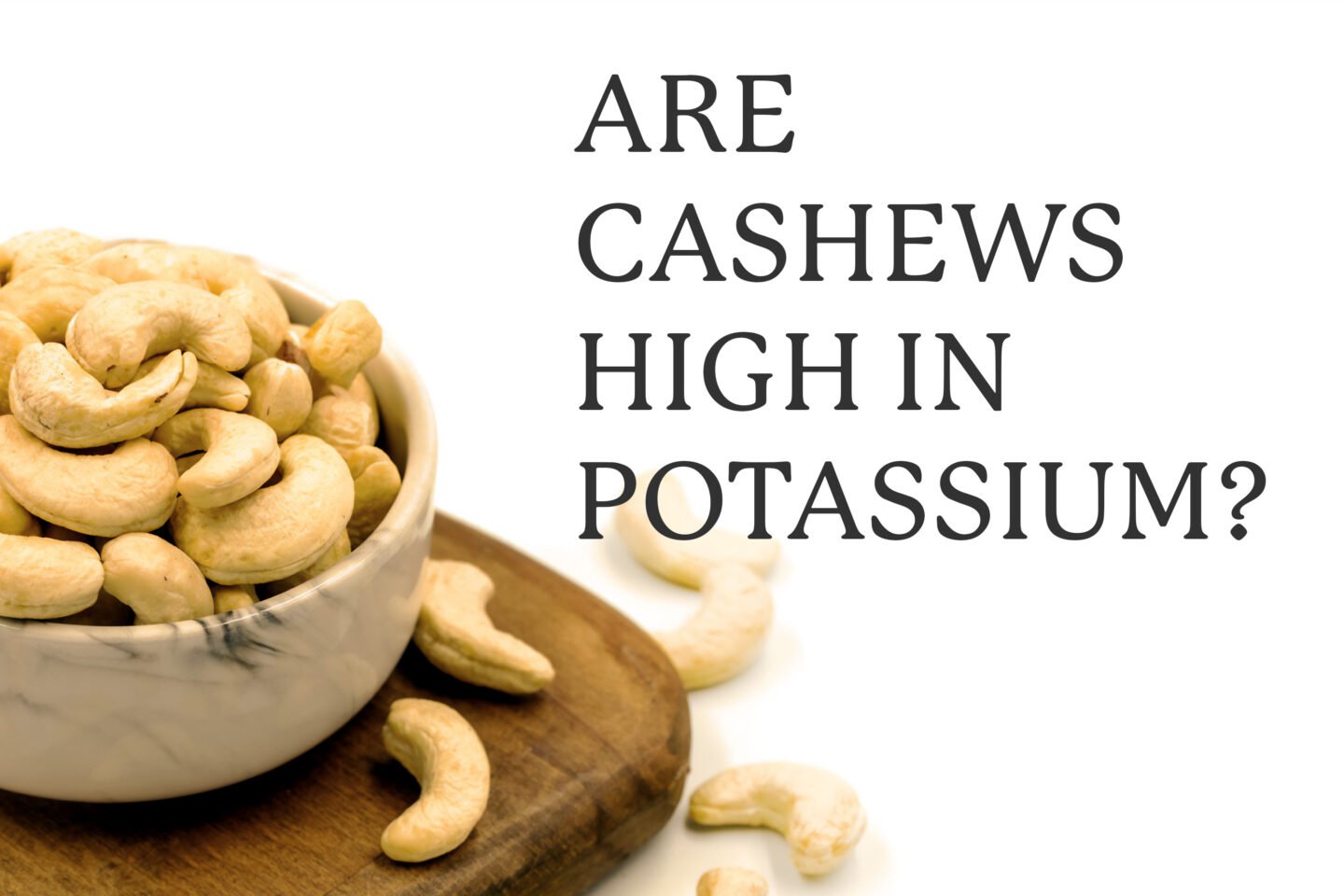 However, many people nowadays follow strict diets to improve their health. So, how do cashews fit into one of the more common, the low-potassium diet?
Table of Contents
Are Cashews High or Low in Potassium?
Cashews are low in potassium, with a serving containing less than 200mg. So, cashews are undoubtedly a healthy addition to a low-potassium diet that won't cause problems for those suffering from diabetes or kidney disease.
How Much Potassium Is in Cashews?
Cashews are commonly dry or oil roasted, and a one-ounce serving of either contains around 158mg of potassium, less than the 200mg per serving threshold for low-potassium foods.
RELATED: Can You Check Your Potassium Level at Home?
However, as cashews are so delicious, it's easy to eat more than an ounce in a sitting. So control your portion sizes, not just because of the potassium but also because cashews are high in calories.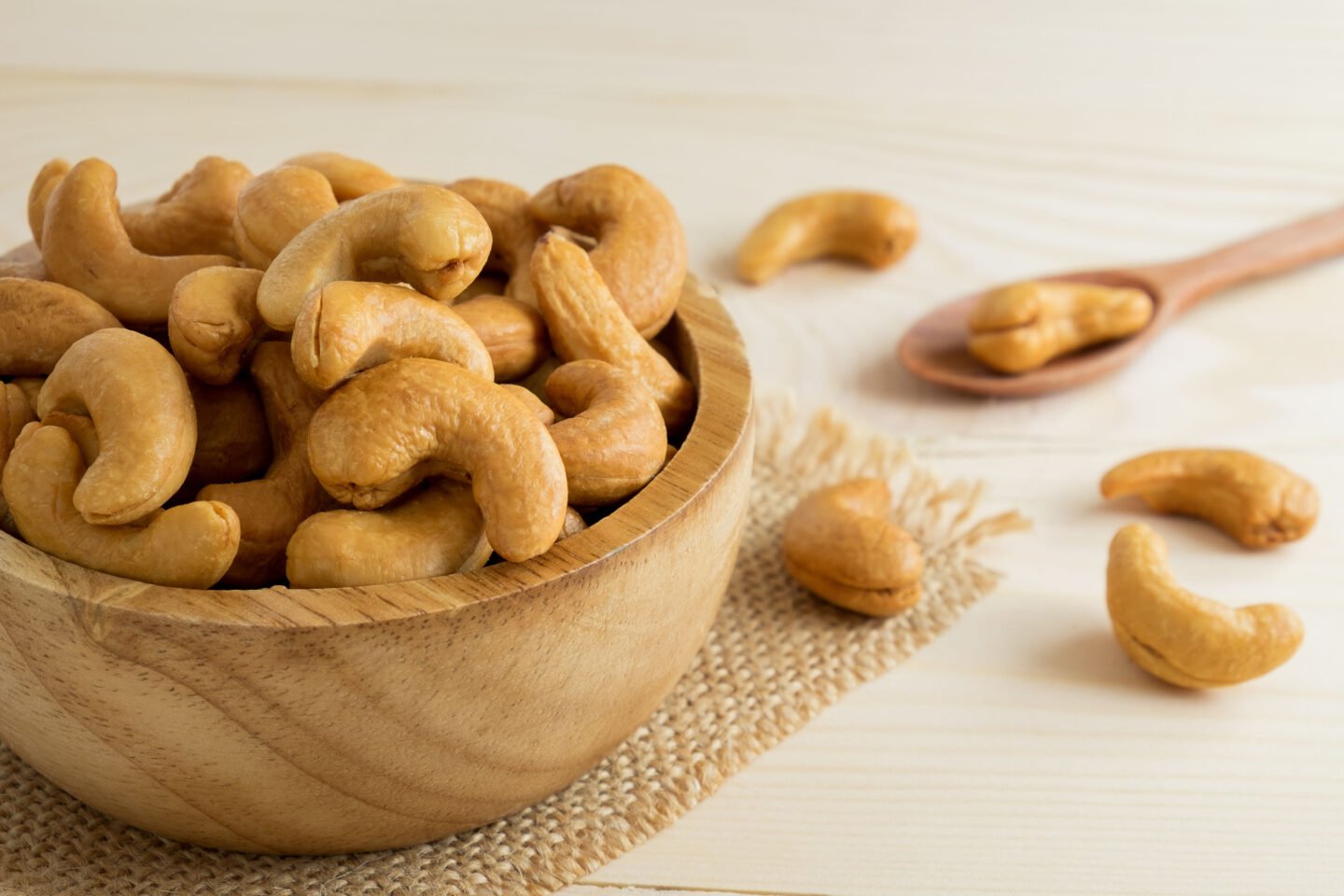 Are Cashews Good for You?
Cashews are one of the healthiest, most nutritious nuts. They contain abundant plant compounds and antioxidants that help your body flush out free radicals, preventing oxidative stress and cellular damage.
Antioxidants may also reduce inflammation, helping keep you safe from digestive and kidney issues.
Cashews are also high in copper, with a one-ounce serving containing about 31% of the recommended daily intake. Along with iron, copper supports red blood cell formation.
Copper also contributes to healthy bones and blood vessels, immune function, and iron absorption.
Cashews are a good source of magnesium, which helps improve exercise performance and prevents muscle fatigue. If you work out a lot, magnesium deficiency can also lead to muscle cramps, numbness, tingling, and more severe issues if not addressed. So, many exercise supplements contain magnesium.
Cashews are rich in unsaturated fats, linked to a lower risk of premature death and heart disease. These fats also keep you feeling full longer after eating, which benefits acid reflux sufferers or those trying to lose weight.
They also contain protein that, along with unsaturated fats, prevents muscle loss, especially from exercise.
RELATED: How To Buy The Right pH Meter – Guide
Is Cashew Butter High in Potassium?
One tablespoon of cashew butter contains around 87mg of potassium, much less than a serving of roasted cashew nuts.
However, cashew butter is also significantly less nutritious than cashews. It often contains additives, including salt, that worsen kidney and digestive system issues, so use it sparingly.
RELATED: Is Peanut Butter High in Potassium?
Can You Get Too Much Potassium from Cashews?
Since most people eat more than an ounce of cashews per sitting, the potassium content adds up, and if your potassium sensitivity is severe, it may cause problems.
So if you add this delicious, nutritious nut to your diet, make sure to control your intake.
Don't know what to drink? Check out these articles: 20 Most and Least Acidic Juices and 20+ Alcoholic Drinks Ranked by Acidity Level
Don't know which foods are high in potassium? Read our article, 15 Best Food Sources of Potassium. We also have a guide to this important mineral: Potassium 101: All You Need To Know About Potassium.