Amer Picon is a French aperitif that offers a unique bittersweet orange flavor. It was originally intended to be sipped over ice or straight up. However, it gained popularity as a key ingredient in cocktails like the "Brooklyn", the "Liberal", and the "Picon Punch".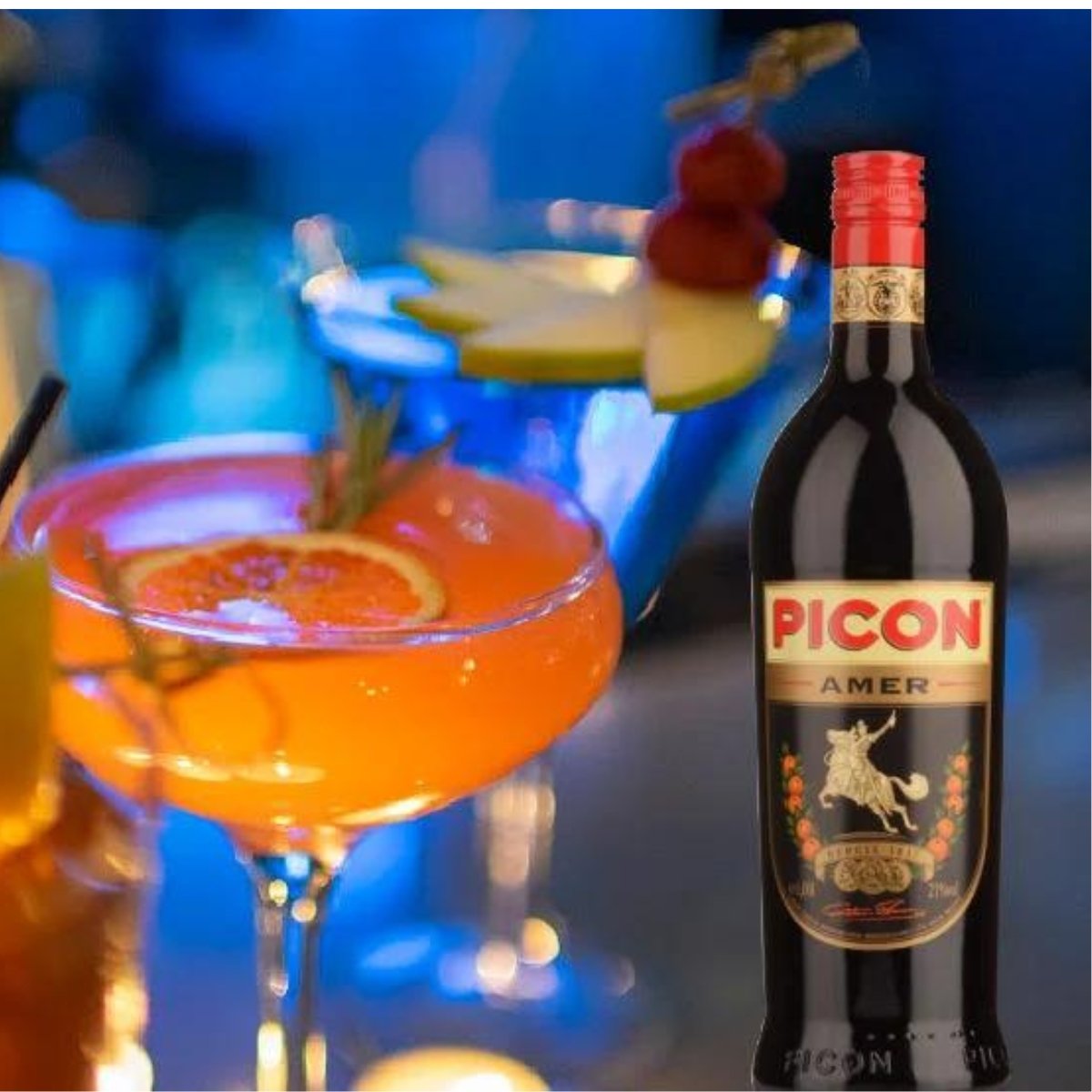 Unless you live in Europe you probably won't find this liqueur on the shelf at your local liquor store. That means you'll need a replacement. The good news is we have some excellent Amer Picon substitutes that will allow you to finish any cocktail without the original.
Table of Contents
What can I use to replace Amer Picon?
If you can't get your hands on a bottle of Amer Picon then try Picon Biere, Picon L'Orange, Amer Torani, or Ramazotti as your best options. Although they all have unique flavor profiles, they will all provide you with dry, bitter, and orange notes suitable for cocktail recipes that call for the original ingredient. In addition to Amer Torani, Golden Moon Amer dit Picon and Amer Depot are two other American-made bottles worth testing as well.
1. Picon Bière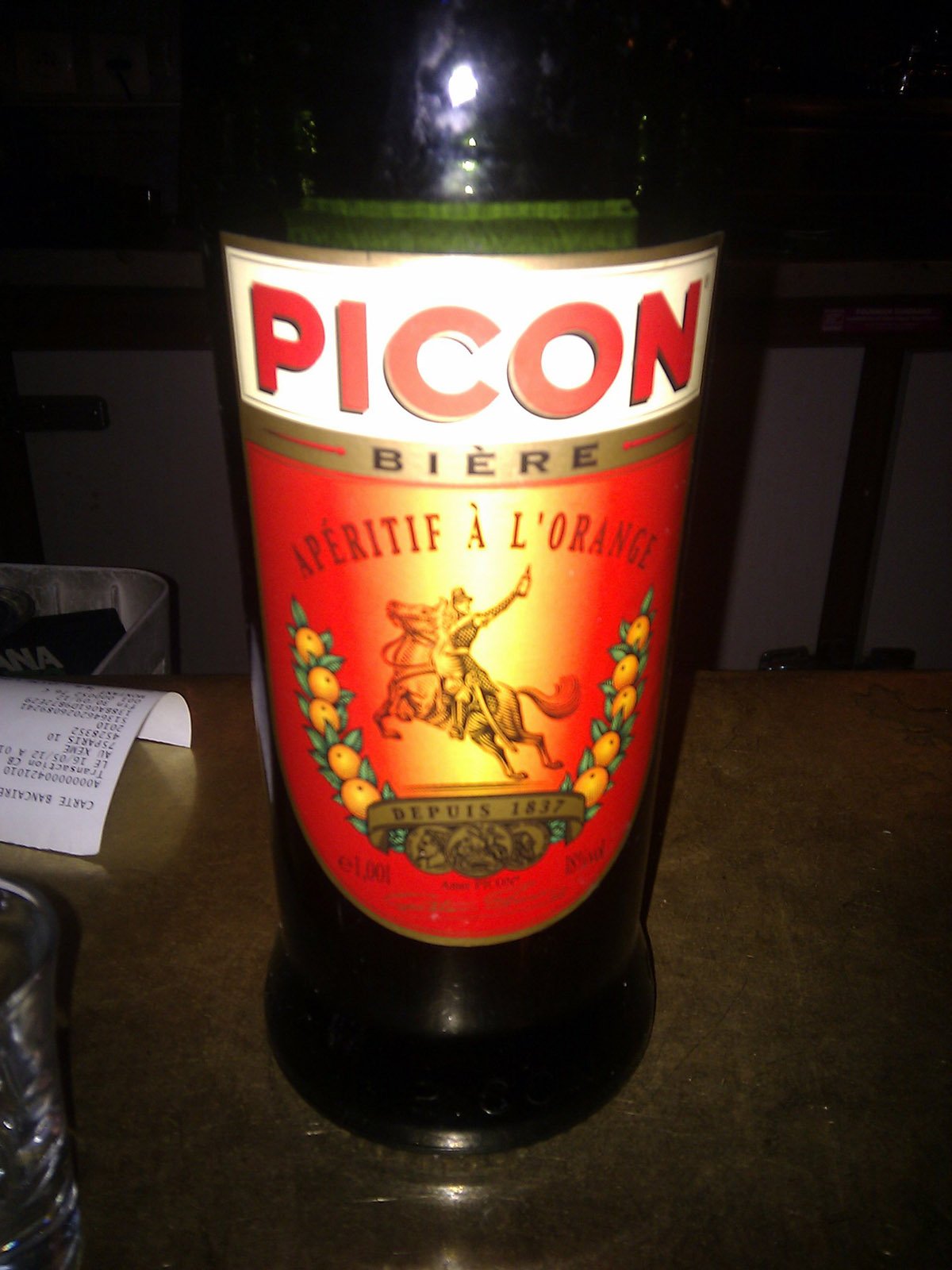 French-produced Picon Bière is a popular aperitif made by the same manufacturer as Amer Picon. Fresh and dry orange peel is macerated in a neutral spirit before getting distilled and infused with cinchona bark and gentian root. The color and sweetness of the drink come from the addition of caramel and sugar.
Picon Bière was created to have a similar feel as Amer Picon, but it was specifically made for mixing with beer. Combining wheat beers, lager, or IPAs with this aperitif results in a more complex beverage with hints of bittersweet orange shining through.
In a pinch, you can use Picon Bière for cocktail mixing but keep in mind it is lighter and less bitter than Amer Picon. You may need to increase the ratio to get similar results.
2. Picon L'Orange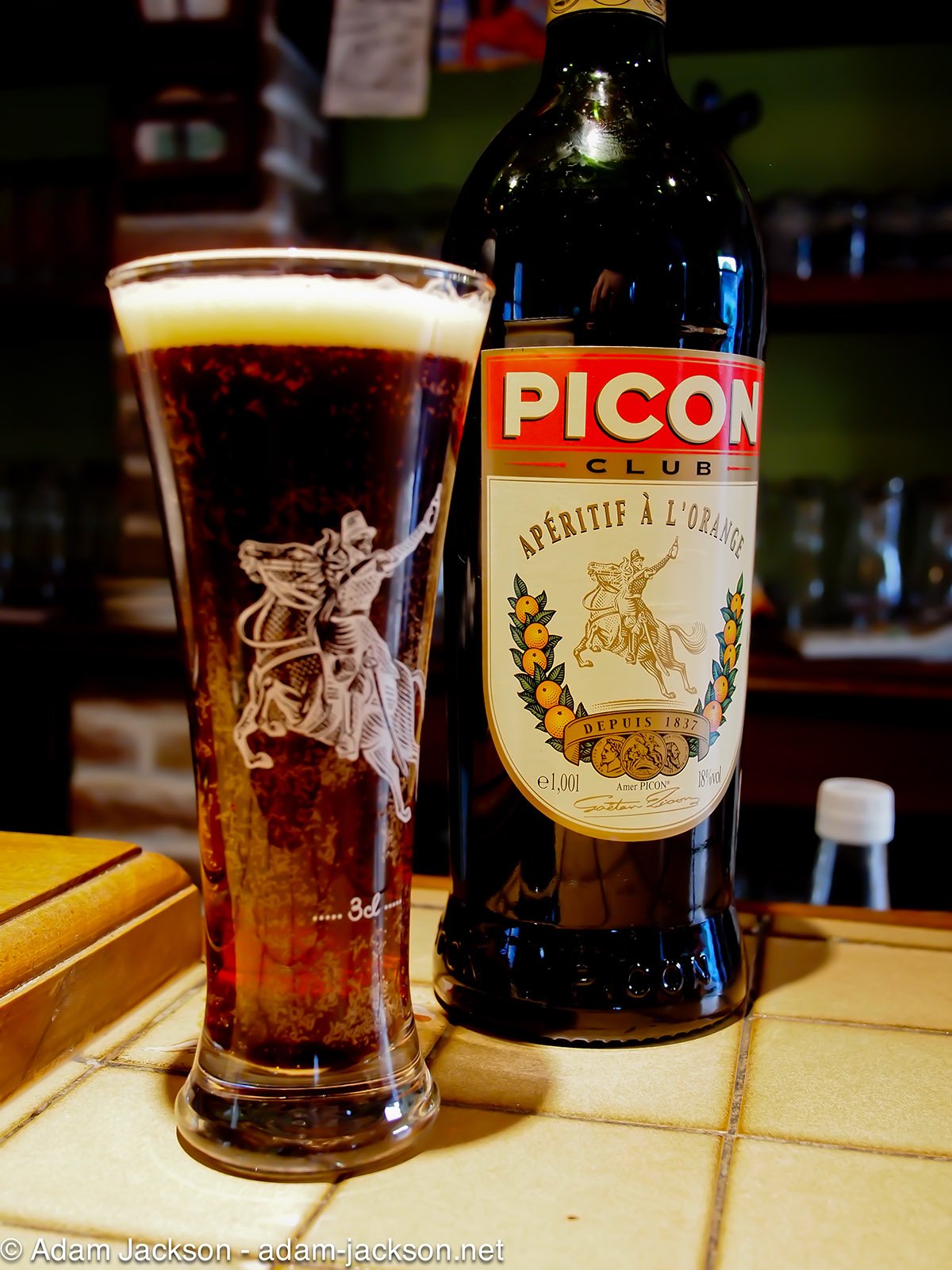 Picon L'Orange (formerly Picon Club) is the third product in the Picon "trilogy." It is designed for combining with wine or wine cocktails. The other Picons will usually sink to the bottom of the glass, so Picon L'Orange is the perfect answer. This substitute has a darker color and a less intense bitterness, but it still has the trademark orange bittersweet taste.
The biggest challenge with using Picon L'Orange or Picon Bière as Amer Picon alternatives is the difficulty finding it. They're also lower in alcohol content when compared to the original.
3. Amer Torani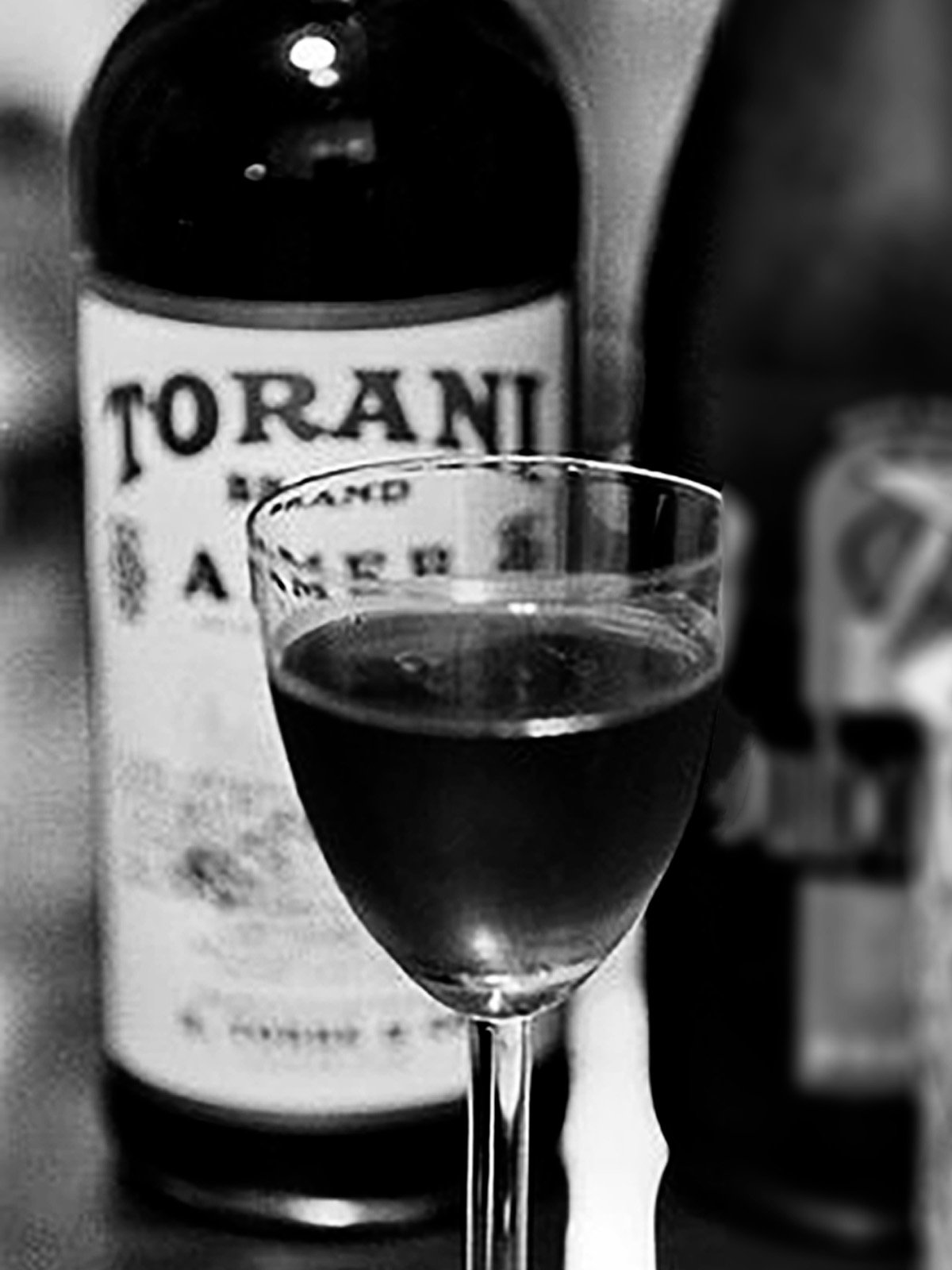 Amer Torani is an American-made replica of Amer Picon that is easier to find than the Picon range in stores. Some find this drink a little rugged and hard work drinking on its own. Amer Torani is a better option for mixing into cocktails, and although it's not highly recommended as a substitute, it's okay if you're in a pinch.
4. Ramazotti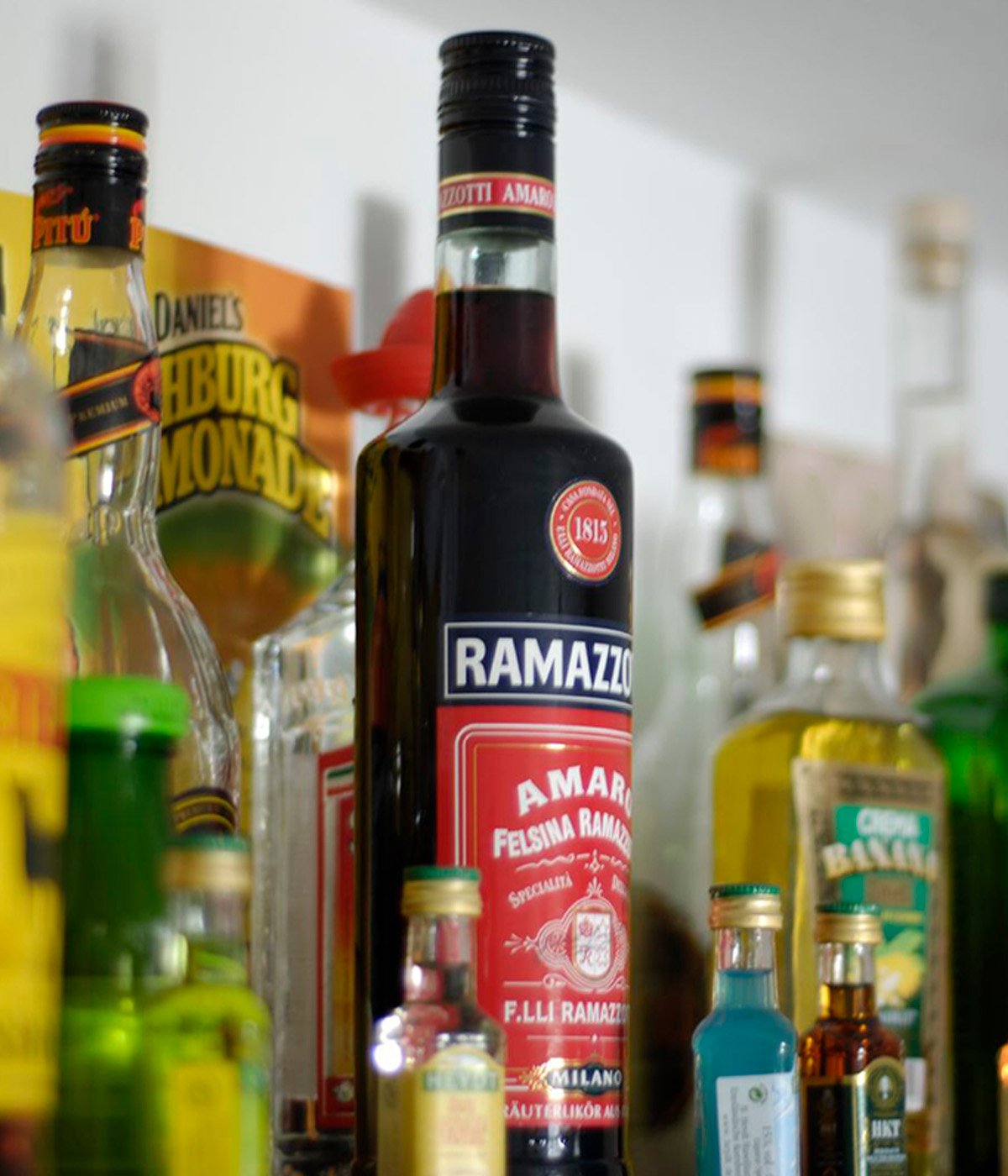 Ramazotti is an Italian amaro liqueur that's made from a recipe that has a 200-year history. Its distinctive flavor is made up of 33 different herbs and spices, including cinnamon, orange peel, cardamom, and galangal.
As a substitute for Amer Picon, it comes close, although it has a more pronounced orange flavor. Amer has noticeable coffee notes whereas Ramazotti has stronger anise notes.
Tip: Expert bartenders advise combining Ramazotti with an orange liqueur and a bitter orange base to get closer to the original Amer flavor.
5. Golden Moon Amer dit Picon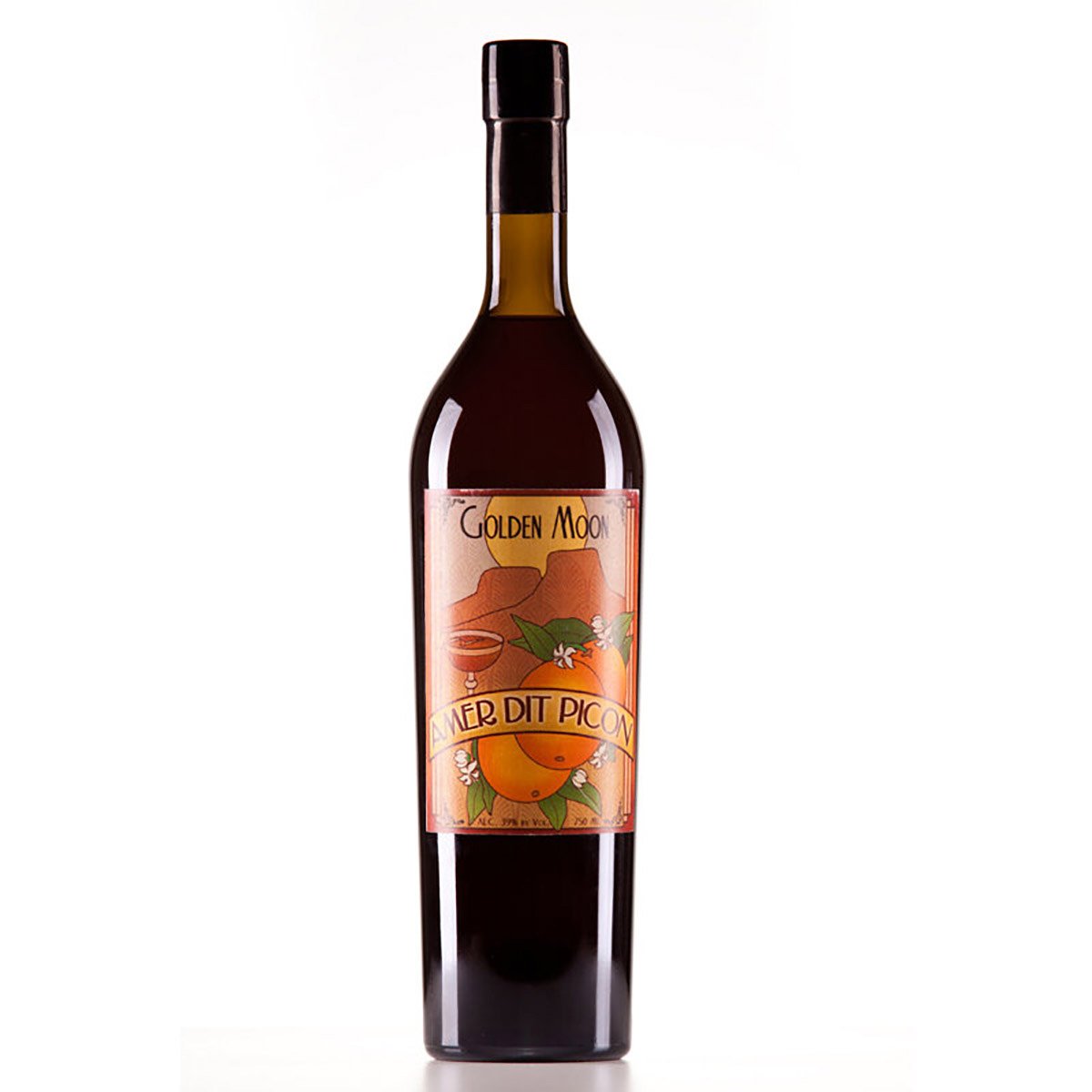 Golden Moon is a distillery in Colorado that honors the traditional distilling methods from centuries past. Their Amer dit Picon release is made using hand-selected botanicals, herbs, and spices. They have chosen ingredients that Gaetan Picon originally used in the 1830s to make his bitters.
Golden Moon Amer dit Picon has a bittersweet, herbal flavor with a dry mouthfeel from the quinine and a zesty orange aroma. It boasts a 39% ABV which is similar to the original Amer Picon. Sip this drink on its own or add it to your next classic cocktail like a "Brittany".
6. Amer Depot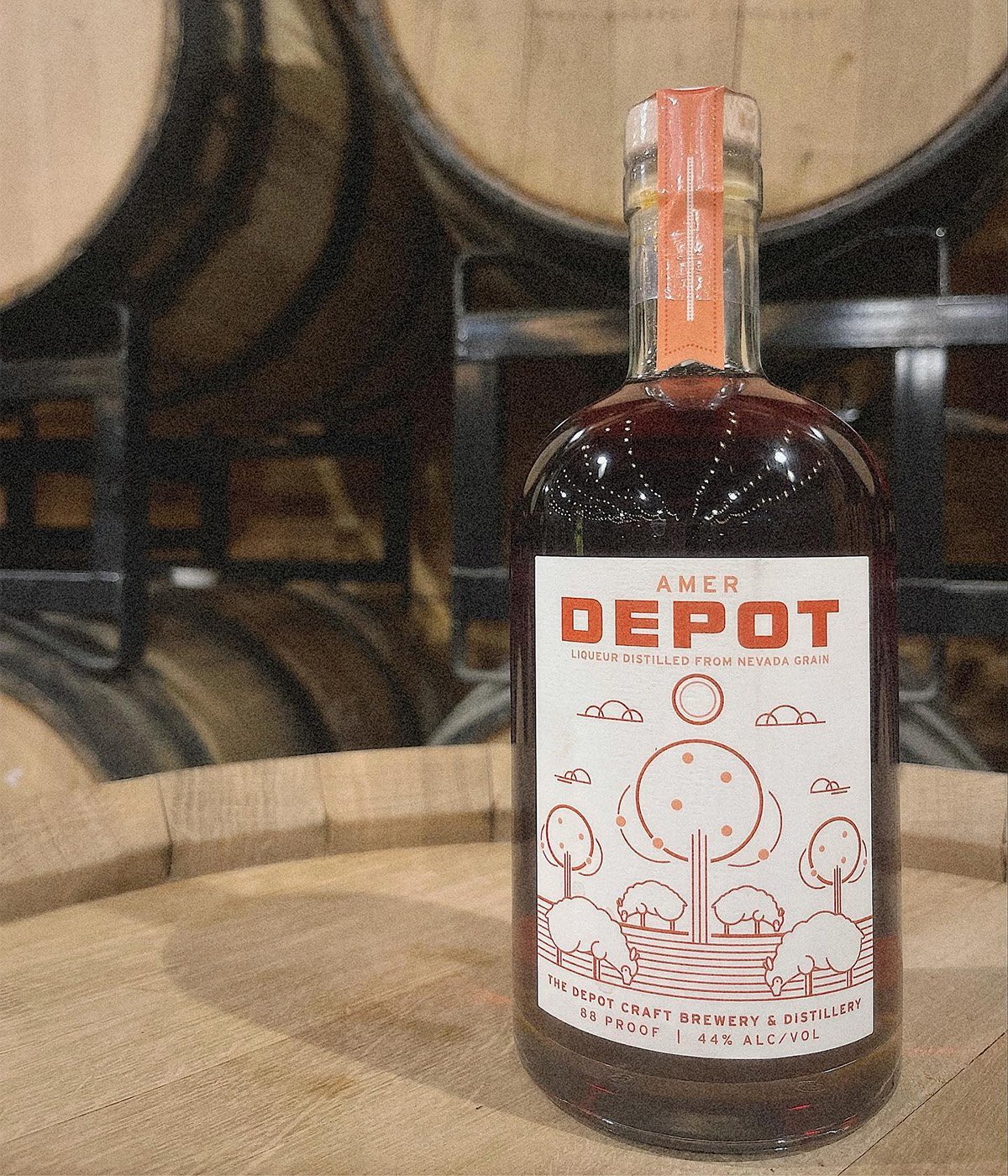 Another alternative you might want to consider is a product called Amer Depot. Made in a craft distillery located in Nevada this drink is a hat tip towards Nevada's Basque heritage. Like the bottle made by Golden Moon, this is an attempt to recreate the original Amer Picon. Not always the easiest to find in bottle stores, you may want to try online.
7. CioCiaro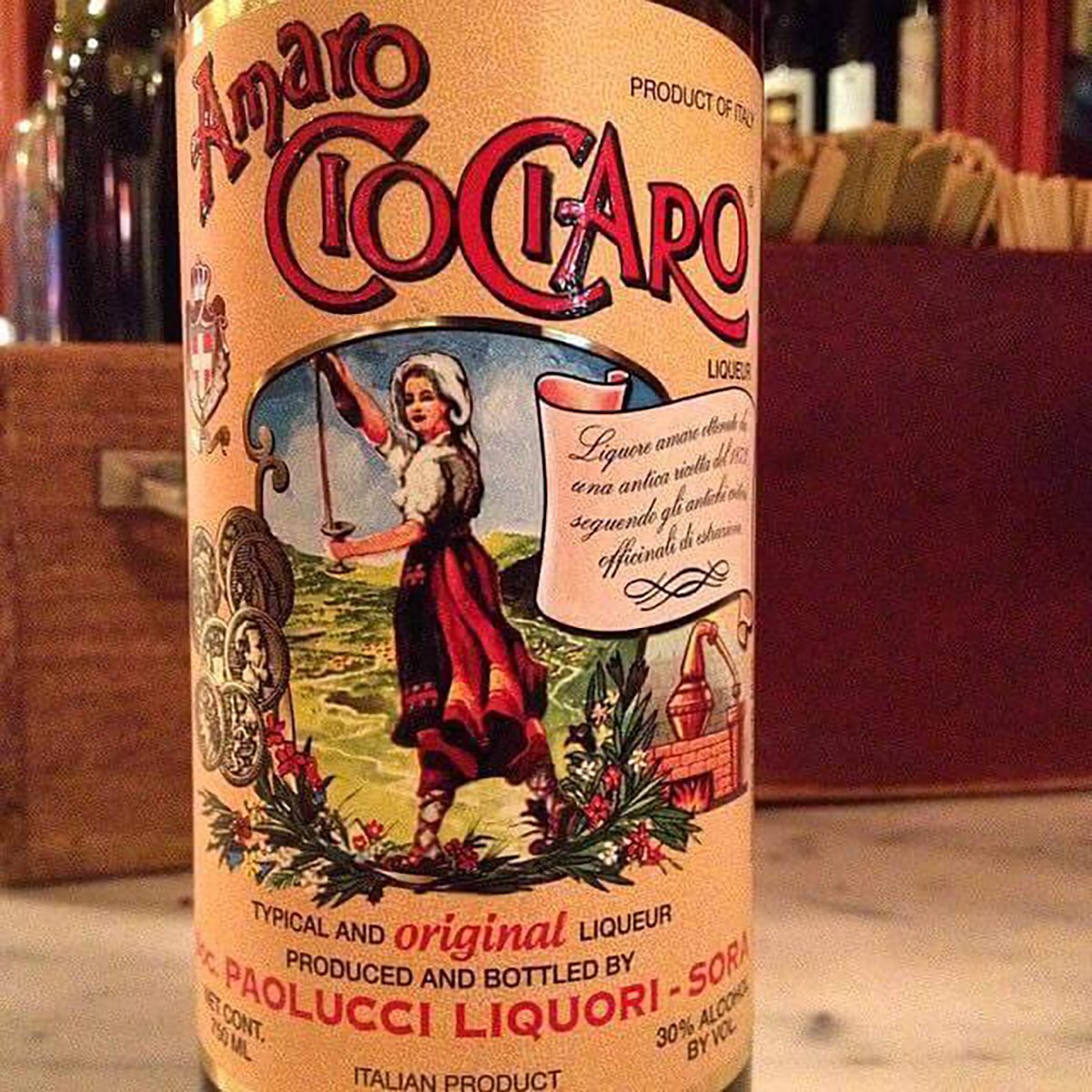 CioCiaro is an Italian liqueur that was first made back in 1873. It has intense bitter orange characteristics with herbal notes such as cloves and kola that shine through. Although the flavor profile is a little different, CioCiaro makes a great replacement for Amer. it can be used in the same recipes and is also readily available throughout the United States and Canada.
Quick fact: Ciociaria is a region of Italy; the name also refers to a traditional type of sandal known as ciocia which are mostly worn by women.
8. Cointreau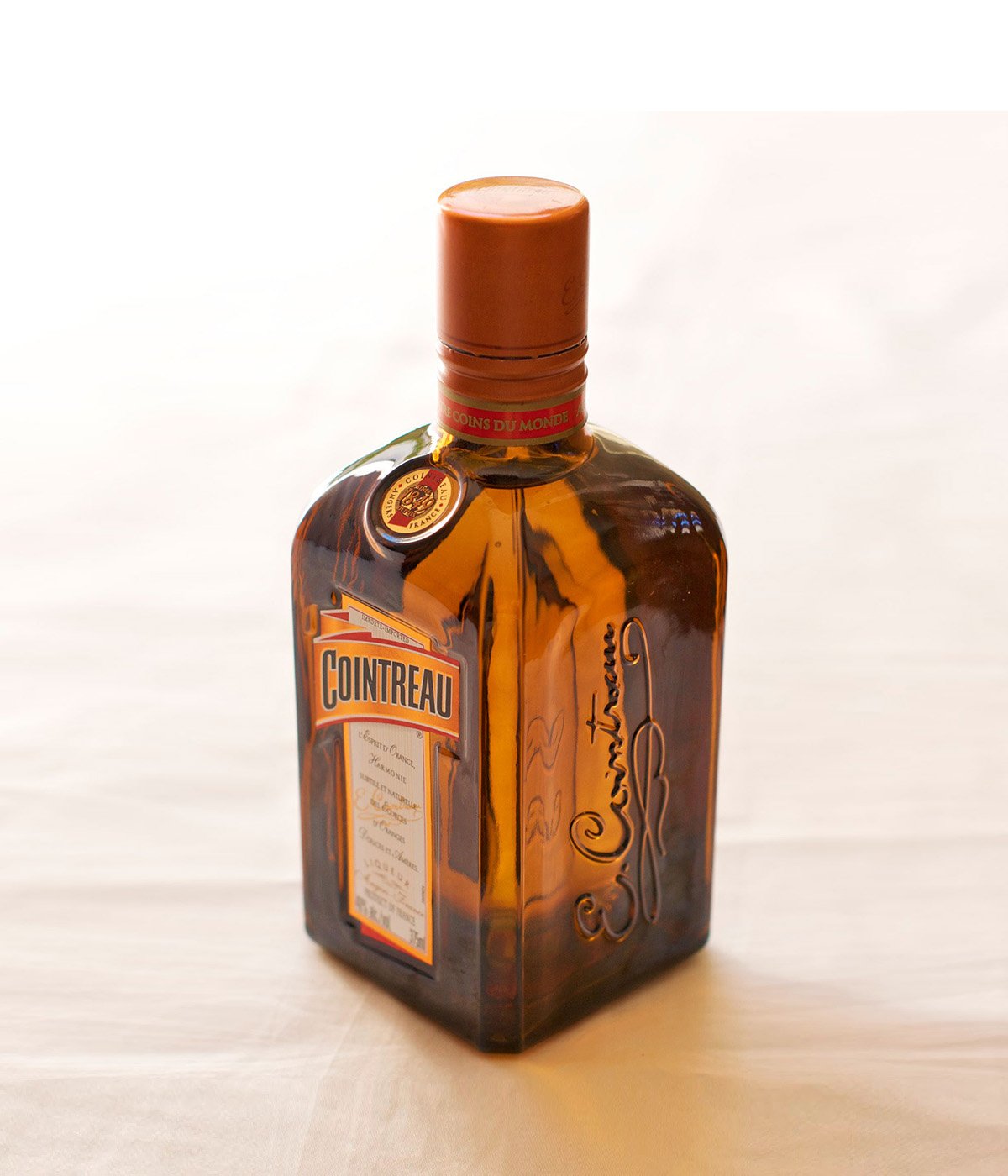 Cointreau is an everyday brand, found at any bottle shop in the United States. On its own, it's no match for Amer Picon. Instead, you'll do well to combine it with dark Allspice Dram and bitters to get something closer to the original.
9. Zwack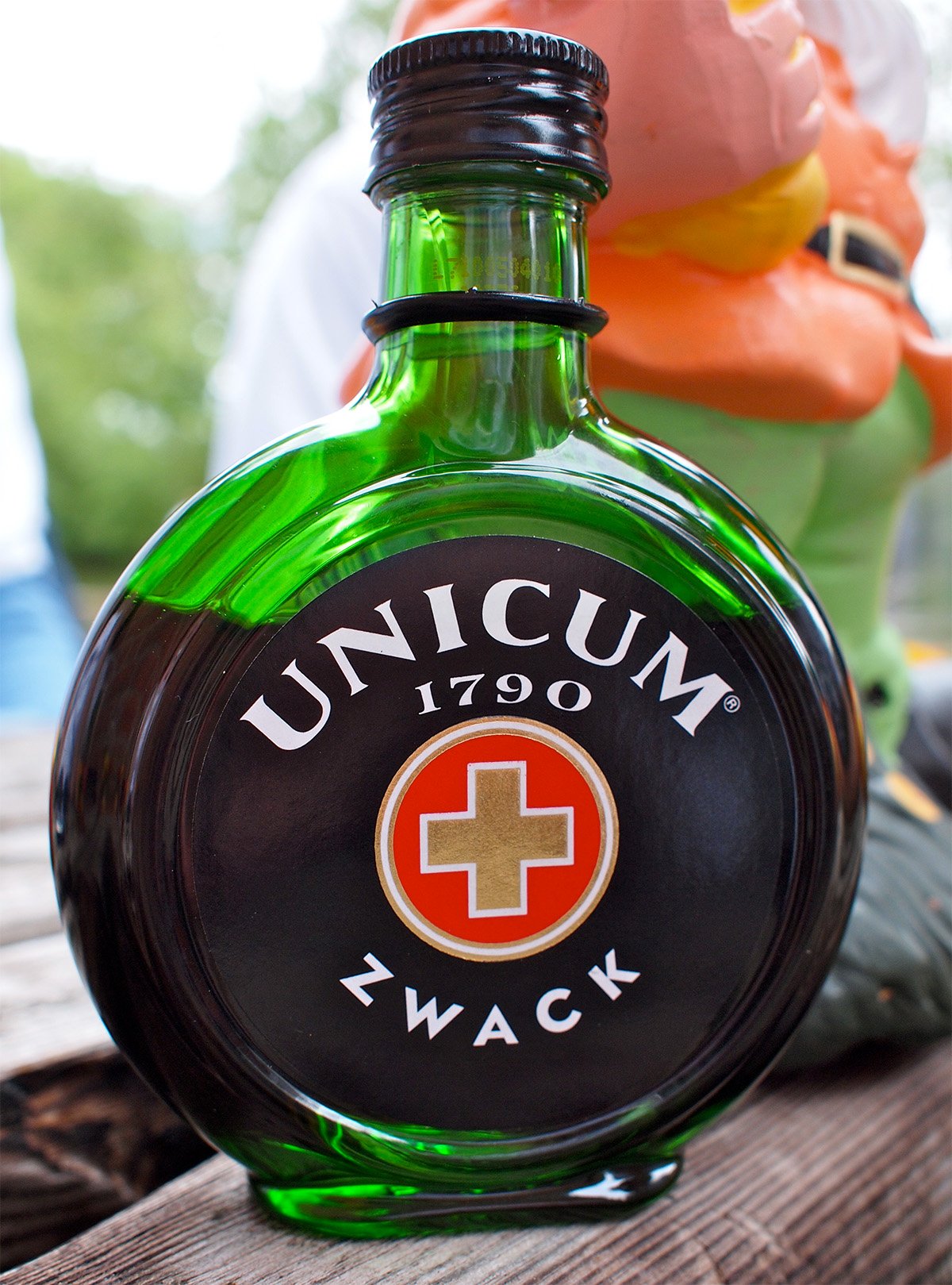 Zwack Unicum is an ominous-sounding Hungarian liqueur that shares some similarities with Amer Picon. It has a unique bittersweet flavor that comes from mixing 40 herbs and spices into a drink that is then aged in oak casks for six months. Unicum is perfect for drinking as an aperitif, digestif, or added to cocktails.
Suggested reading:
How can I replace Chambord in a cocktail or dessert recipe?
Summary of Amer Picon Substitutes
| Product | Alcohol Content |
| --- | --- |
| Picon Biere | 18% ABV (36 proof) |
| Picon L'Orange | 18% ABV (36 proof) |
| Amer Torani | 39% ABV (78 proof) |
| Ramazotti | 30% ABV (60 proof) |
| Golden Moon Amer dit Picon | 39% ABV (78 proof) |
| Amer Depot | 44% ABV (88 proof) |
| CioCiaro | 30% ABV (60 proof) |
| Cointreau | 40% ABV (80 proof) |
| Zwack | 40% ABV (80 proof) |
Note: The original version of Amer Picon was 39% ABV. As tastes changed over time, a new recipe was created with a lower 21% ABV.
Fast Facts About Amer Picon
Some of the main ingredients include gentian root, orange peels, and cinchona.
It was a widely available drink when bartending books were first written which is why you'll often see references to this drink in cocktails.
"Amer" is the French word for bitter; in Italian, the word is "amaro". Amer Picon is often referred to as Picon Amer.
Related reading:
Find substitutes for Grenadine, Lillet Blanc, Tuaca, and Galliano.
Summing Up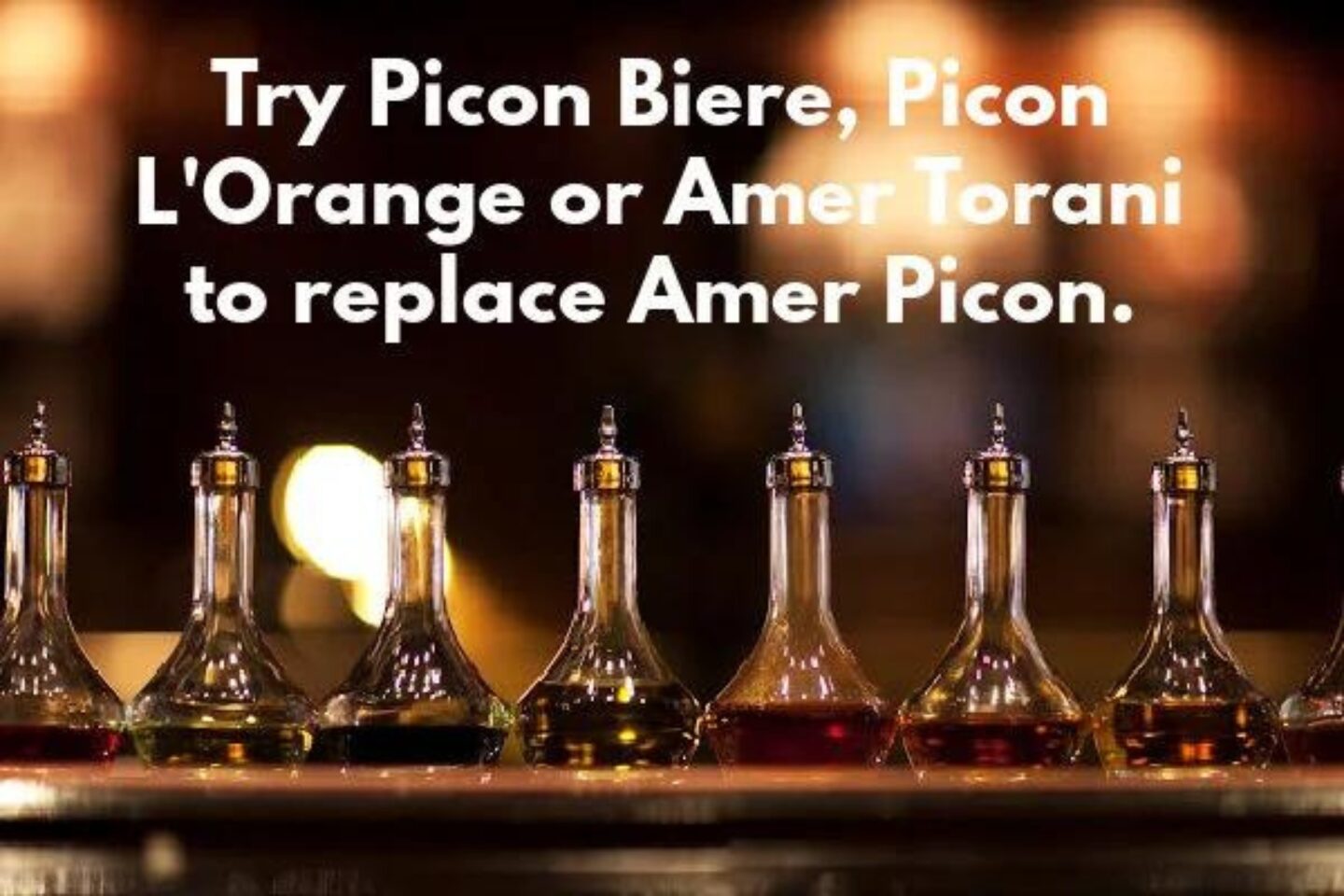 If you enjoy making drinks with a bitter, herbal, and orangey flavor, Amer Picon is one of the best on offer. The trouble is, it isn't offered in most places outside of Europe, so you're going to need a substitute. The best options are Picon Biere, Picon L'Orange, Amer Torani, or Ramazotti. Although none of them equate to the distinctive taste you get from the original drink, they'll all work in cocktails.
A couple of American brands that do a good job of replicating Amer Picon are Golden Moon Amer dit Picon and Amer Depot. Although not widely available in stores, they can easily be found online.
CioCiaro, Cointreau, or Zwack Unicum will all work in a pinch. Amaro Montenegro or Amaro Nonino are two options we haven't tested yet, but they were recommended as "worth trying" when we researched suitable alternatives.
What are you looking to use Amer Picon for? Cocktails, on ice, or neat? Please let us know in the comments below.