Of all the deal roundups I did this year, no product had bigger discounts than air purifiers. Some of the price reductions you'll see below are truly jaw-dropping. At least they dropped my jaw because I review these products and look at their prices so regularly.
Here are the best deals on the best air purifiers this Prime day June 2021:

Table of Contents
What shocked me about this was seeing such a good air purifier on sale for such a big discount.
Even if you don't need the enormous coverage (846sq ft purified in 30 minutes) it offers, while the price is this low, you might as well get it anyway. Having a purifier that covers more than your available space only means your air quality will go from dirty to clean more quickly.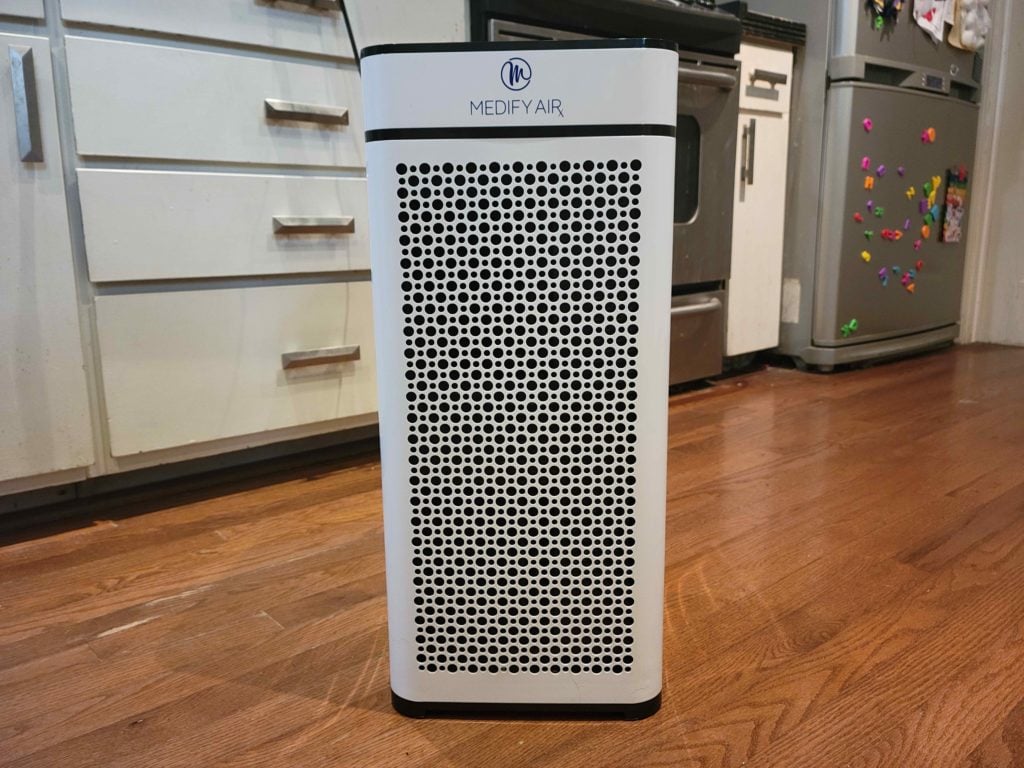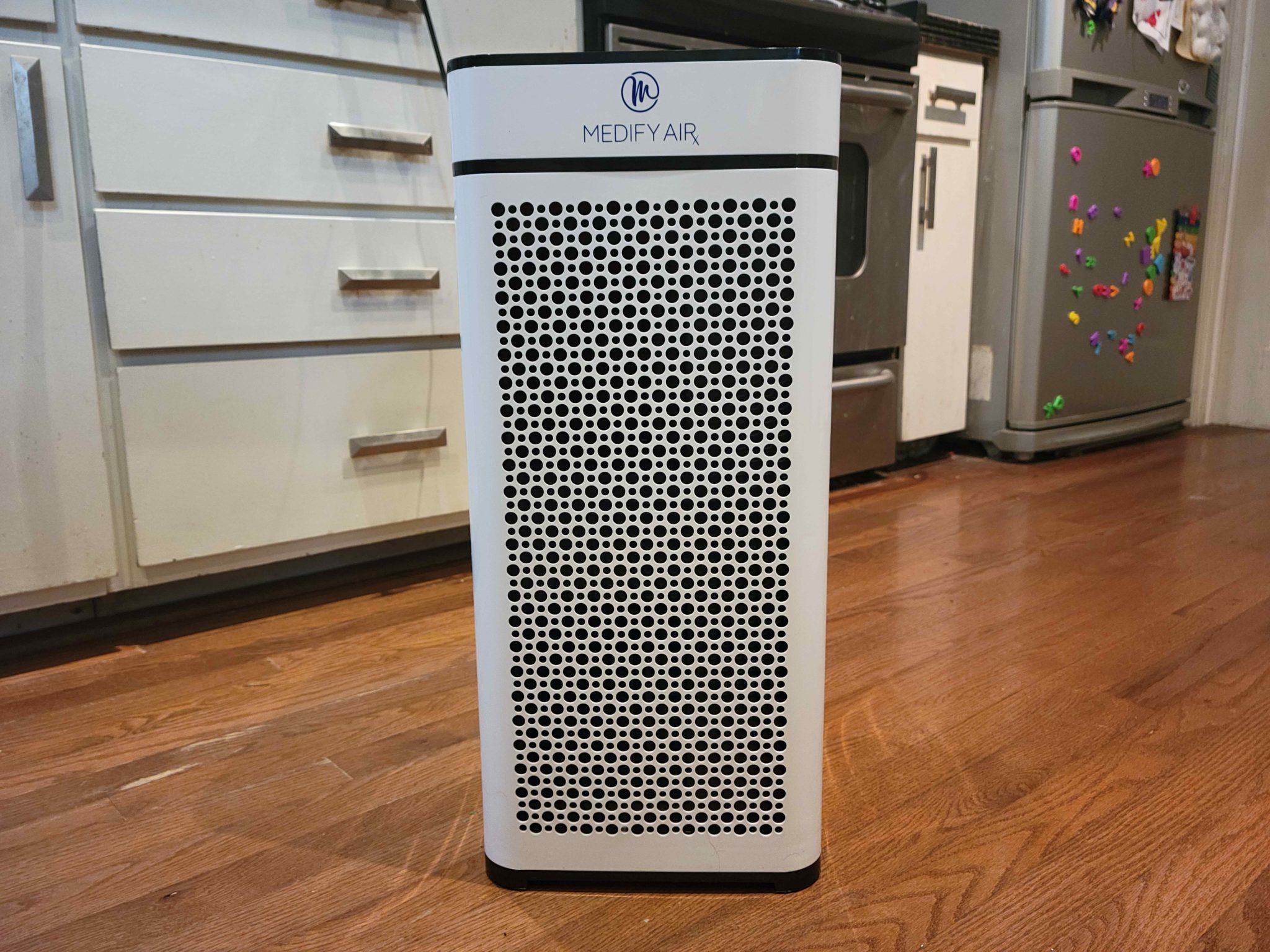 This Medify MA-40 (our review here) is verified with the US EPA's Energystar program for air purifiers.
It has premium features like a child lock, timer, sleep mode to dim the lights at night time, and more.
One of its most rare features is the integrated filter system. Despite having comprehensive filtering for tiny particles, mold spores, pet hair, and odors, you only ever have to change 1 filter. They're all combined into one filter, so when the filter light goes on, you jump on Amazon and replace one single item... this instead of constantly having to order a new HEPA filter, or carbon filter, or large particle filter when any one of them needs changing.
At its reduced price, you simply can't get that level of coverage for that price anywhere else.
The Blueair 411+ is another air purifier I was surprised to see on sale. If you don't need 840sq ft of coverage and you want to save, this is the model for you.
Another air purifier verified by the US EPA's Energystar program, the Blueair 411+ is a quality machine from one of the small number of trusted air purifier brands for sale in America.
Where Blueair tries to stand out is in simplicity. This machine has no controls to fiddle with. It has an on/off button and that's it. While it doesn't have a timer, a child lock, or a sleep mode, it does have:
The quietest operation: At 17 decibels on low speed this is the quietest air purifier we've come across.
Washable pre-filters to preserve the life of the main filter. This means fewer filter changes and lower long-term running costs.
A choice of colors. If standard air purifier black and white bores you.
Again, this is a quality air purifier with a long track record. For air purification in small rooms with low noise and low costs, this is the deal for you on Prime day 2021.
If you need an air purifier that's Wifi-enabled, to connect up to your smart home devices ("Alexa, clean the air in this room!") the Levoit Core 200S is on sale today too.
The Levoit Core 200S is rated for rooms up to 183sq ft so it's perfect for a bedroom, or an apartment living room/dining room. (Got slightly larger rooms? We also loved the Levoit Core 300, which goes up to 219sq ft)
Besides the cool tech, this is another Energystar verified model, with quiet operation and low long-term running costs. The EPA program rates the annual energy usage of the Levoit Core 200S at 222kwh/year assuming 16 hours a day of use.
For larger rooms, Levoit's larger Wifi air purifier is also on sale. This will cover rooms up to 360sq ft.
As far as affordable Wifi options go, Levoit is your best bet this Prime Day.
If you have large rooms, or you want a single air purifier to handle an entire apartment, this CADR 950 monster from Coway has you covered. Yes, that's purifying the air 4 times per hour in a room up to 950sq ft. It'll clean a 2,500sq ft room in 30 minutes.
This is advertised as a "hospital grade" air purifier for a reason. The coverage is enormous and the features offer precise control over air quality in a range of settings.
It has the same premium features Medify is known for. Child lock, touch screen controls and 8 hour timer. Not to mention the H13 HEPA filter that filters an even higher number of small particles than the previous H11 HEPA filter.
This is an air purifier to get if you're at risk with fire smoke this summer. It's a great option if you have a mold problem. It's the machine to get if you can't afford to compromise on air quality.
And it's currently 30% off.
That's it as of today! I'll be keeping this list updated as Prime Day continues. If anything new and worthwhile pops up, you'll be the first to know.
Enjoy that clean air.