Whether you're making homemade pasta sauce or shakshuka, tomato puree is one ingredient you can't do without. But when you've used your last can, you may be forced to use an alternative. In cases like these, you can try a tomato puree substitute.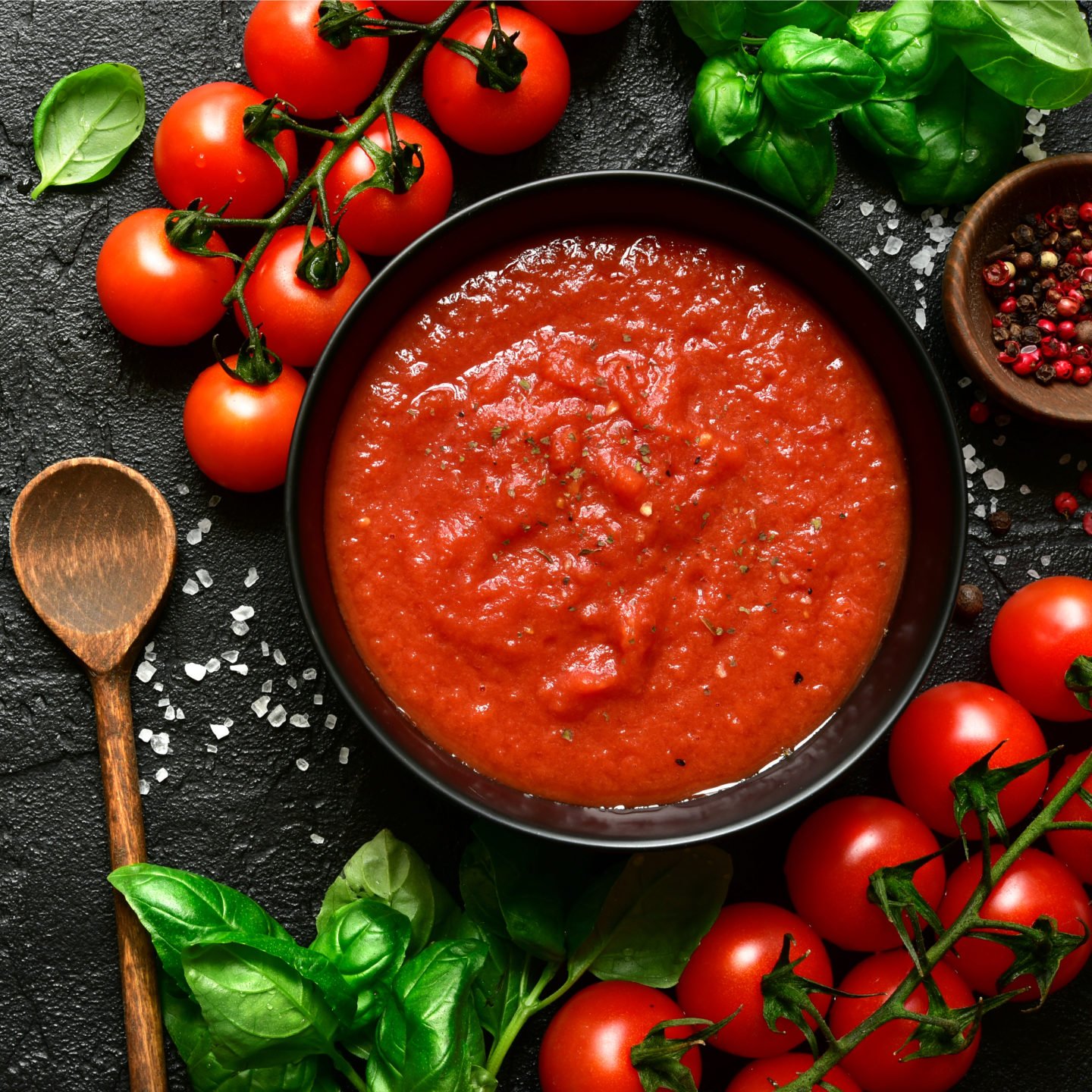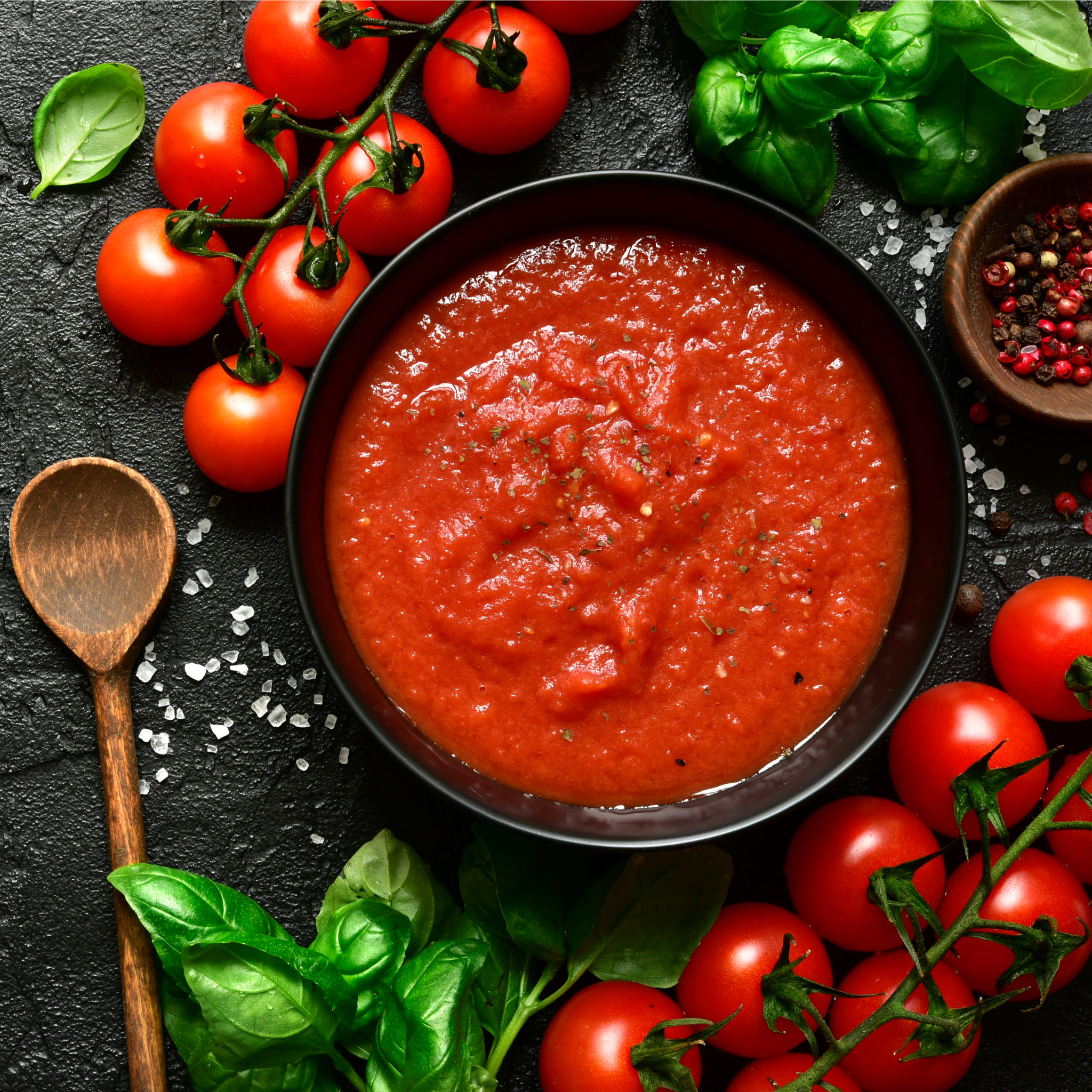 When substituting tomato puree, the closest matches will always be those made from canned tomato products. Tomato paste and whole, peeled canned tomatoes are your best options. But, if you're looking for a non-tomato option, canned pumpkin puree is a surprisingly good substitute.
However, if you don't have any of those alternatives, you can choose from others to try. Take a look at our list below and try the option that works best for you.
Table of Contents
Best Tomato Puree Substitutes
Tomato Paste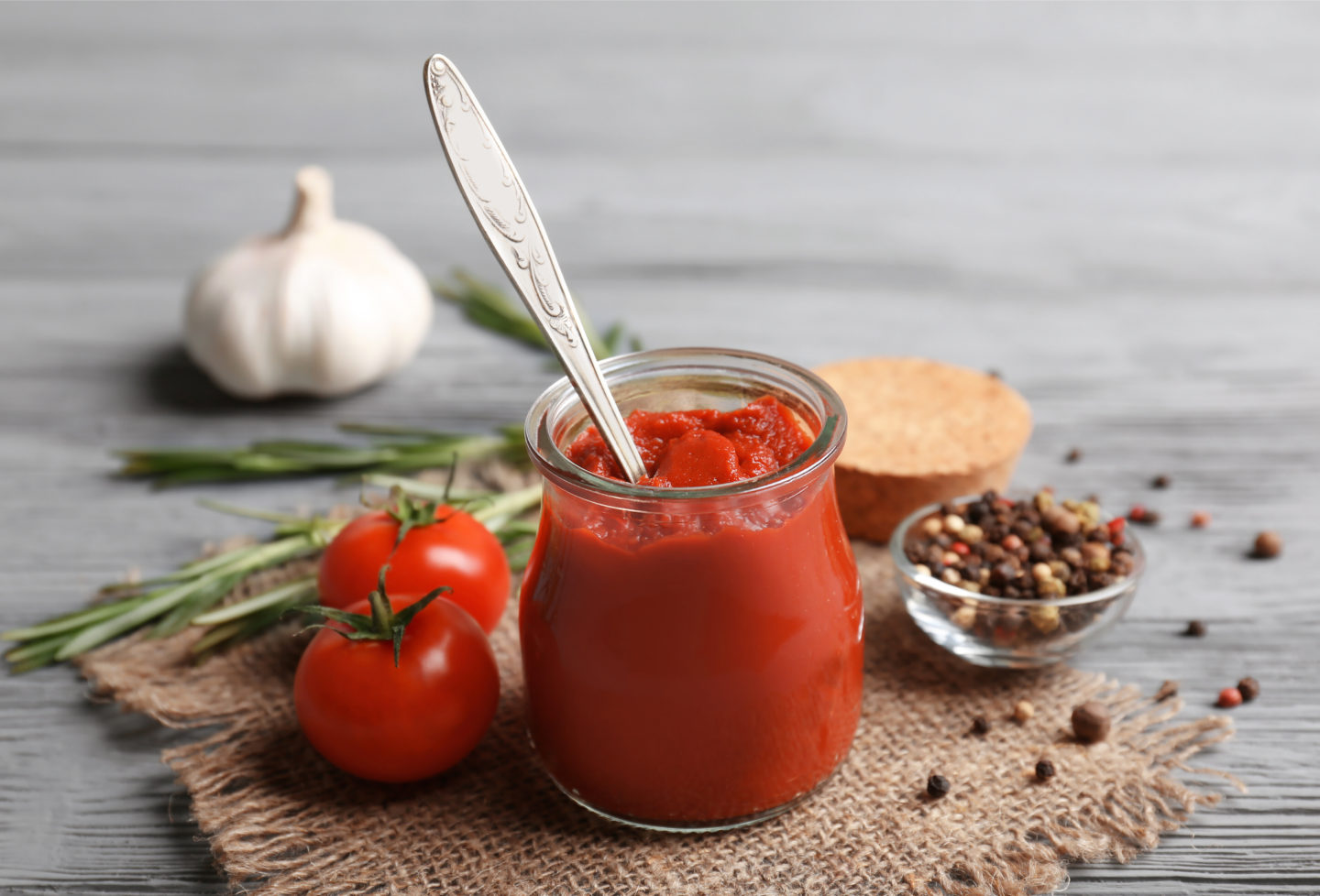 If you didn't know, tomato paste is made by cooking tomato puree over low heat to evaporate its moisture. This process condenses the tomatoes, resulting in a thick texture and a stronger flavor. If you need tomato puree from tomato paste, all you need to do is add a bit of water until you have the right consistency.
Keep in mind that the flavor will be a bit different, even after adding the water back in. Tomatoes change in flavor drastically the longer they're cooked. Tomato paste will have a deeper, less acidic flavor than tomato puree.
The great thing about tomato paste is it keeps in a can for years, so it's easy to have a backup handy. It works in almost all dishes as a substitute.
Canned Tomatoes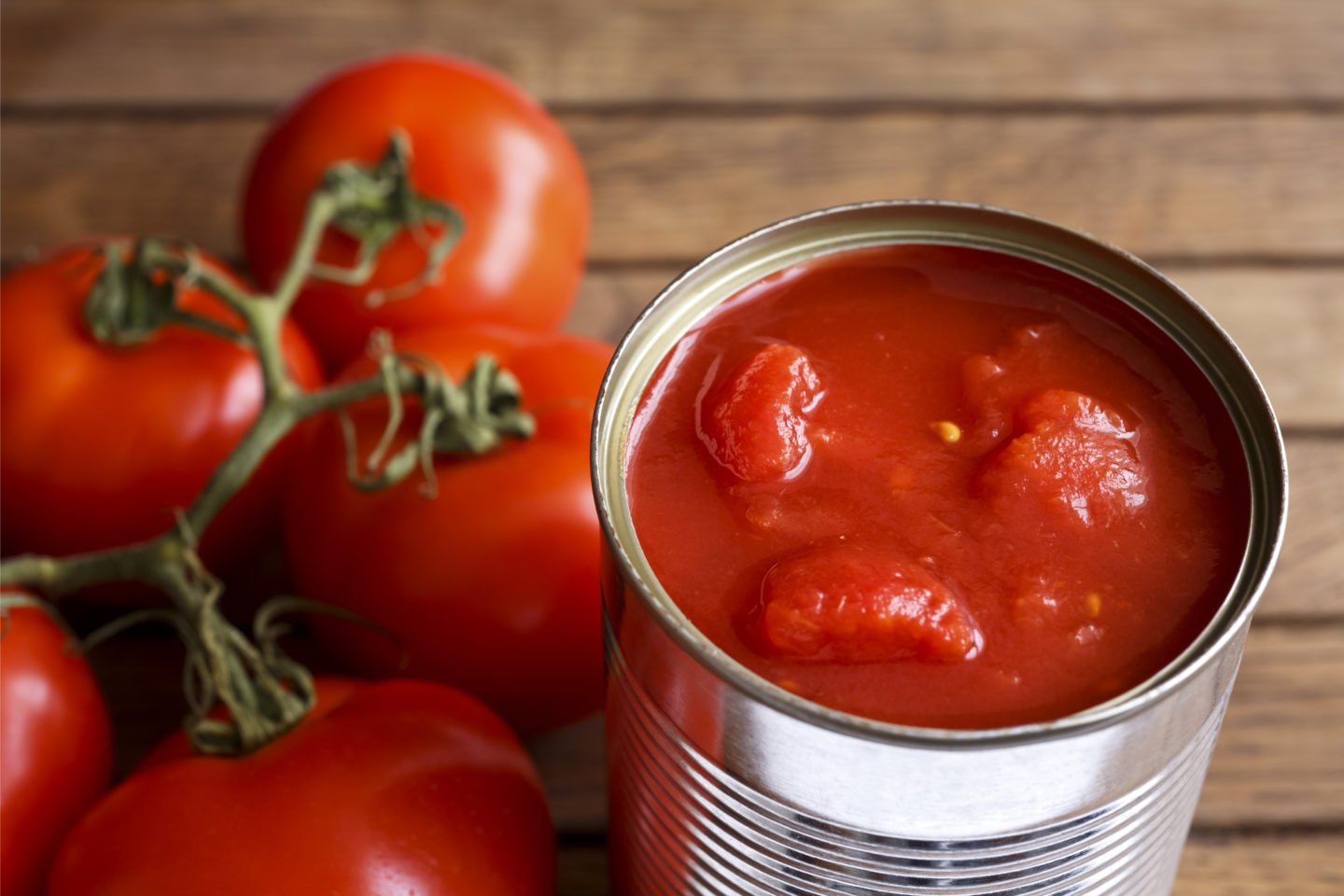 Think of canned tomatoes as tomato puree that hasn't been pureed yet. As long as you have a blender or food processor, you can make your own tomato puree in a snap.
Just make sure you use peeled tomatoes, as the unpeeled ones won't result in a smooth blend. For best results, blend on high speed for several minutes to make sure you get a smooth finished product. Since it's the same thing as tomato puree, you can use it in a 1:1 ratio.
Fresh Tomatoes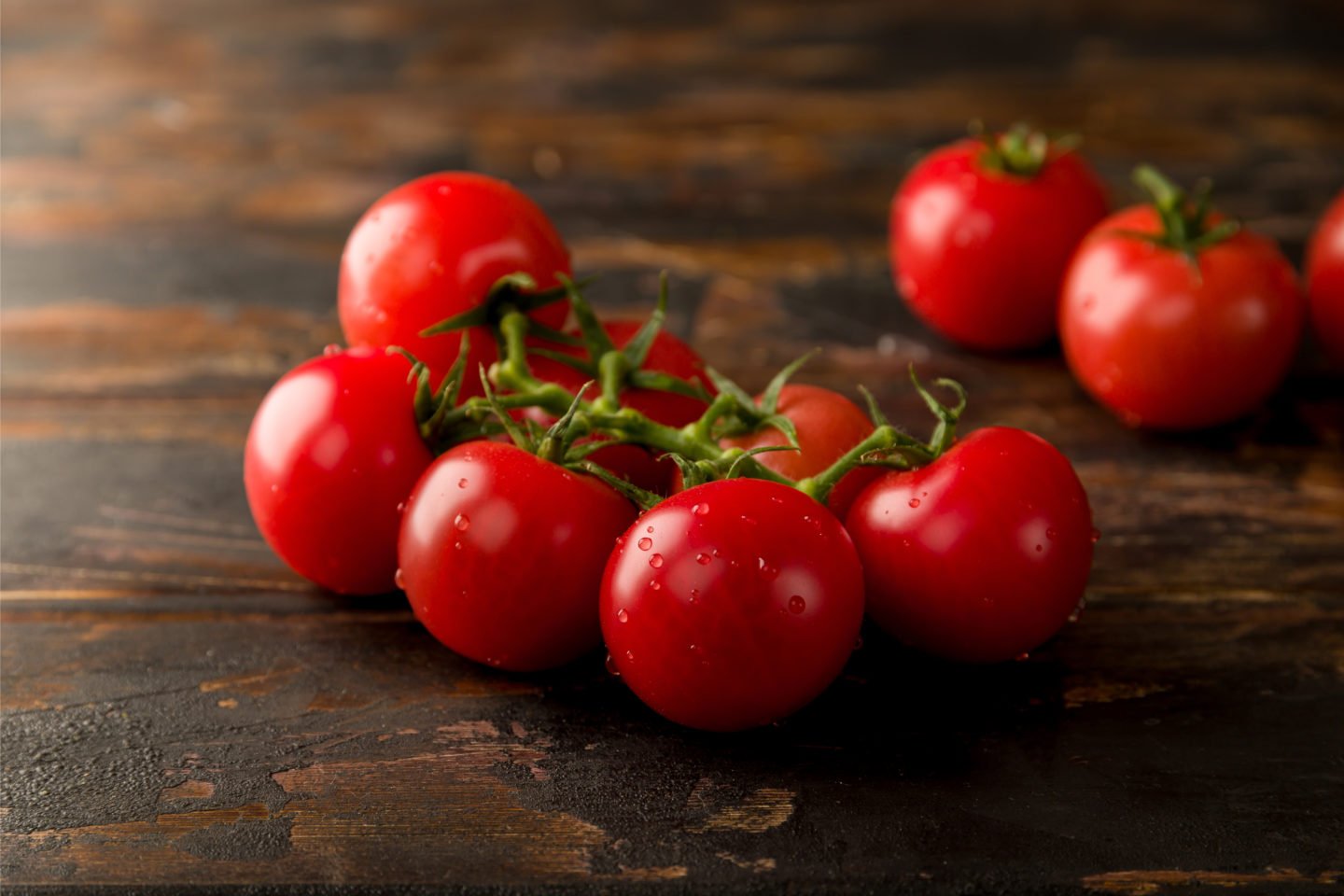 If canned tomatoes make good puree, then fresh ones must be better, right? Yes and no–tomato puree actually takes some processing to get right, so if you're using fresh tomatoes, you'll end up with a different flavor. Still, it can be a good way to add freshness and acidity to a dish, and you can stew them to get a nice, deep flavor.
The key factor to keep in mind with fresh tomatoes is that they have an entirely different flavor profile compared to cooked ones. Cooked tomatoes and tomato puree are deep, rich, and full-flavored. Fresh tomatoes are more acidic, fruity, and sharp.
If you blend them without cooking, you'll end up with something closer to salsa and less like pasta sauce.
Ketchup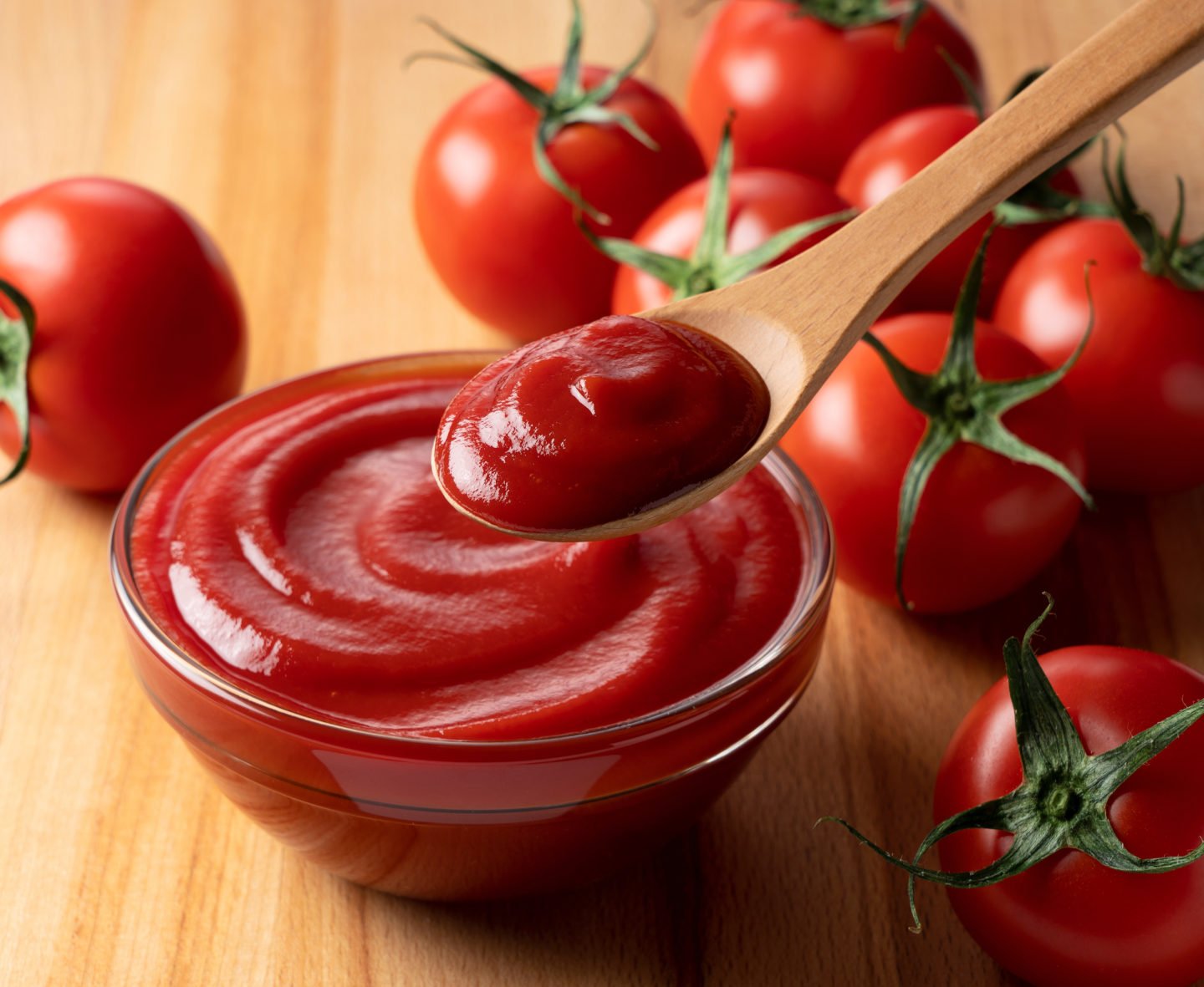 Ketchup can be a good tomato puree substitute in small amounts. However, there's a good reason why you don't see it often used as pasta sauce. Ketchup has a strong vinegar flavor which pairs better with meat than on its own. It also has more sugar, giving it a different type of flavor.
Its texture is also markedly different than tomato puree. While smooth, tomato puree still has some texture to it. Ketchup, on the other hand, is silky smooth.
The best way to use ketchup as a substitute is in small amounts.
Tomato Sauce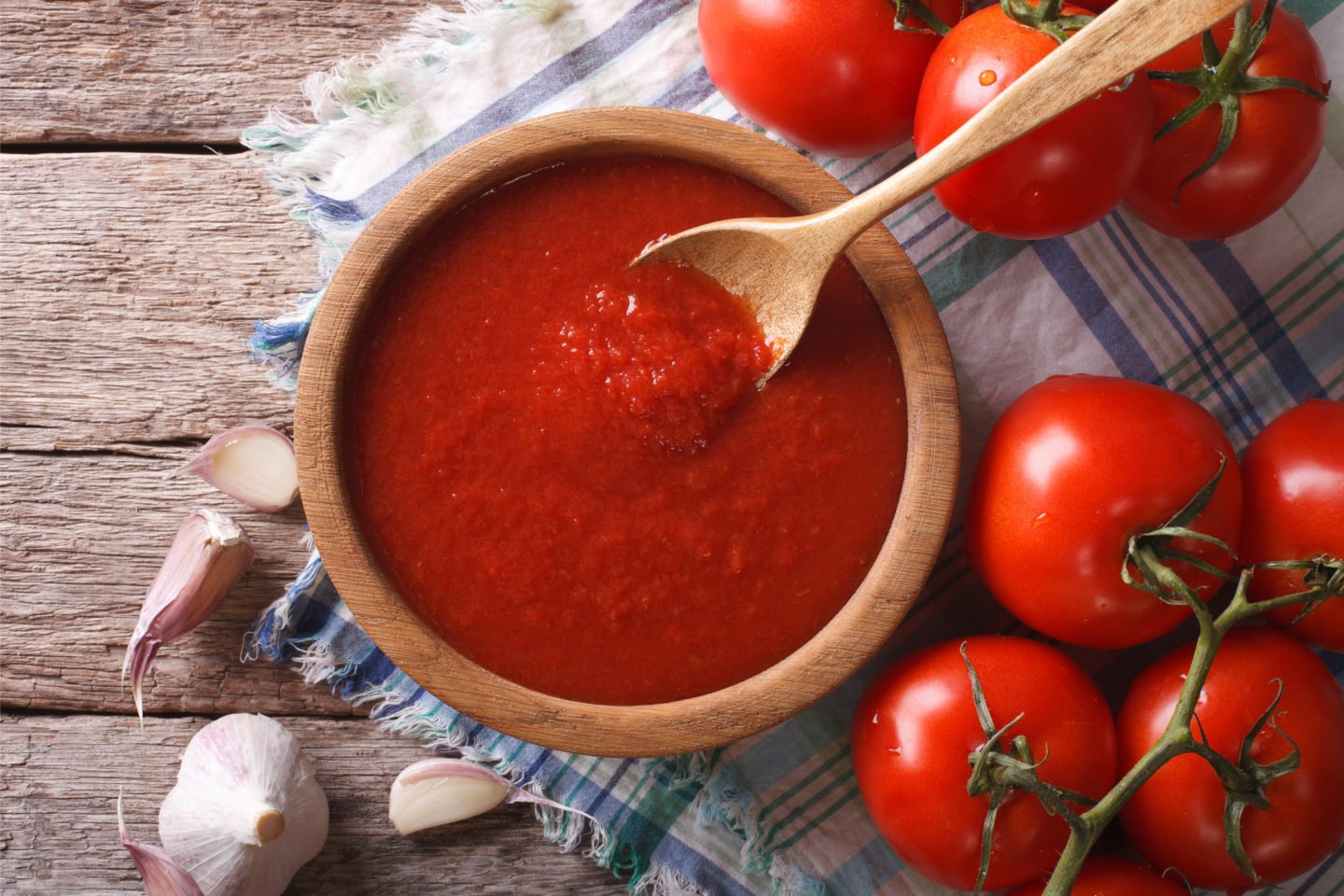 You can find dozens of different types of tomato sauce in the grocery store available in different flavors and brands. Most tomato sauces are simply tomato puree with other ingredients added in. These can be as simple as a few herbs but can include onion, garlic, meat, vegetables, cream, mushrooms, and more.
If you're looking for the most straightforward substitution, look for the flavors labeled "classic" or "original." These will most likely include onions, garlics, herbs, and salt, which complement most tomato-based dishes.
Red Bell Pepper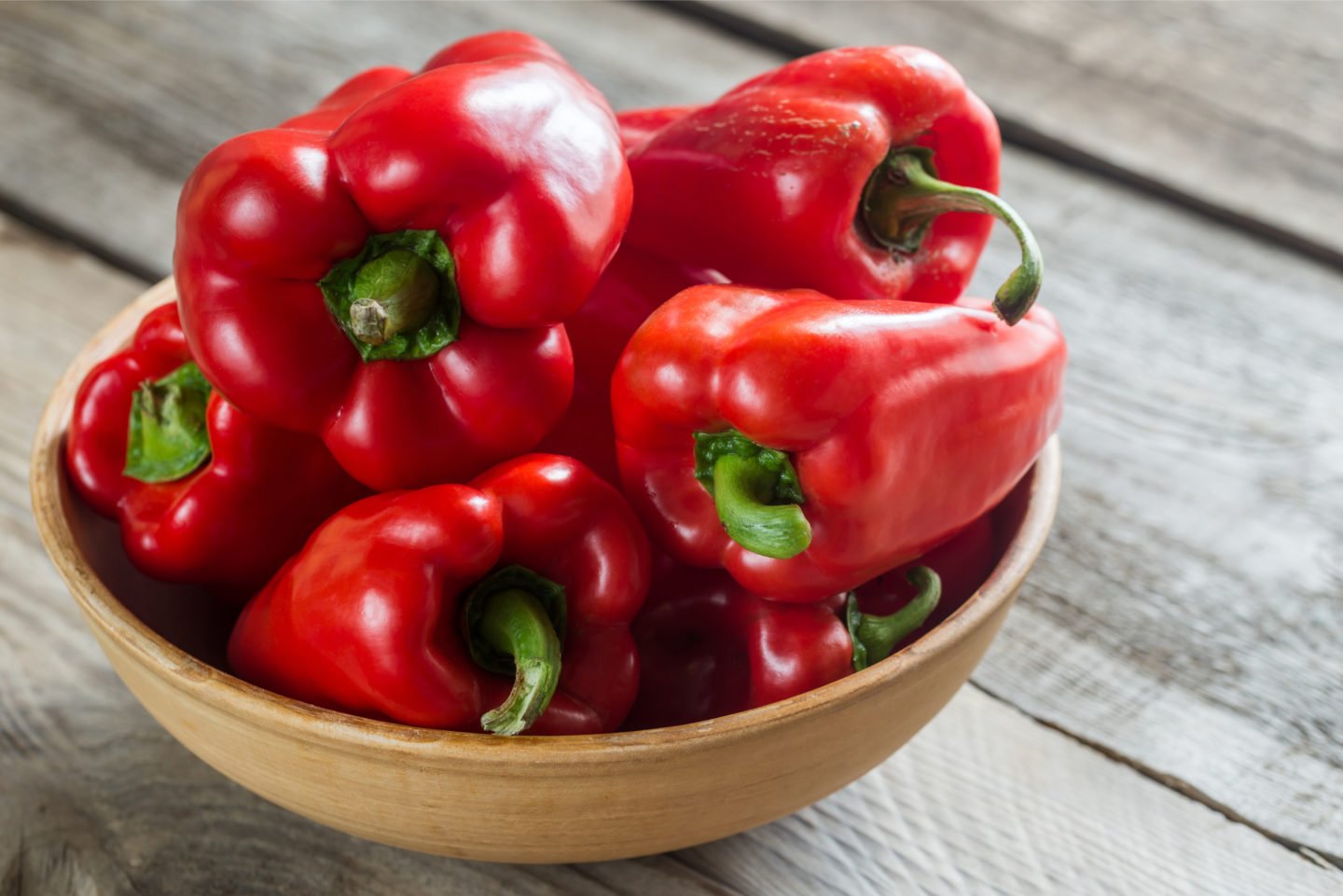 If you're looking to explore the world of tomato puree substitutions but want to try another vegetable, you can't do better than bell pepper. The red, orange, and yellow ones bring a similar level of sweetness as tomatoes, even though they lack acidity. If you want to match the flavor more closely, you can add in a bit of vinegar.
Romesco is a sauce made of cooked and pureed bell peppers. It is very similar to tomato sauce and can be made by cooking bell peppers and simply blending them with olive oil.
Pumpkin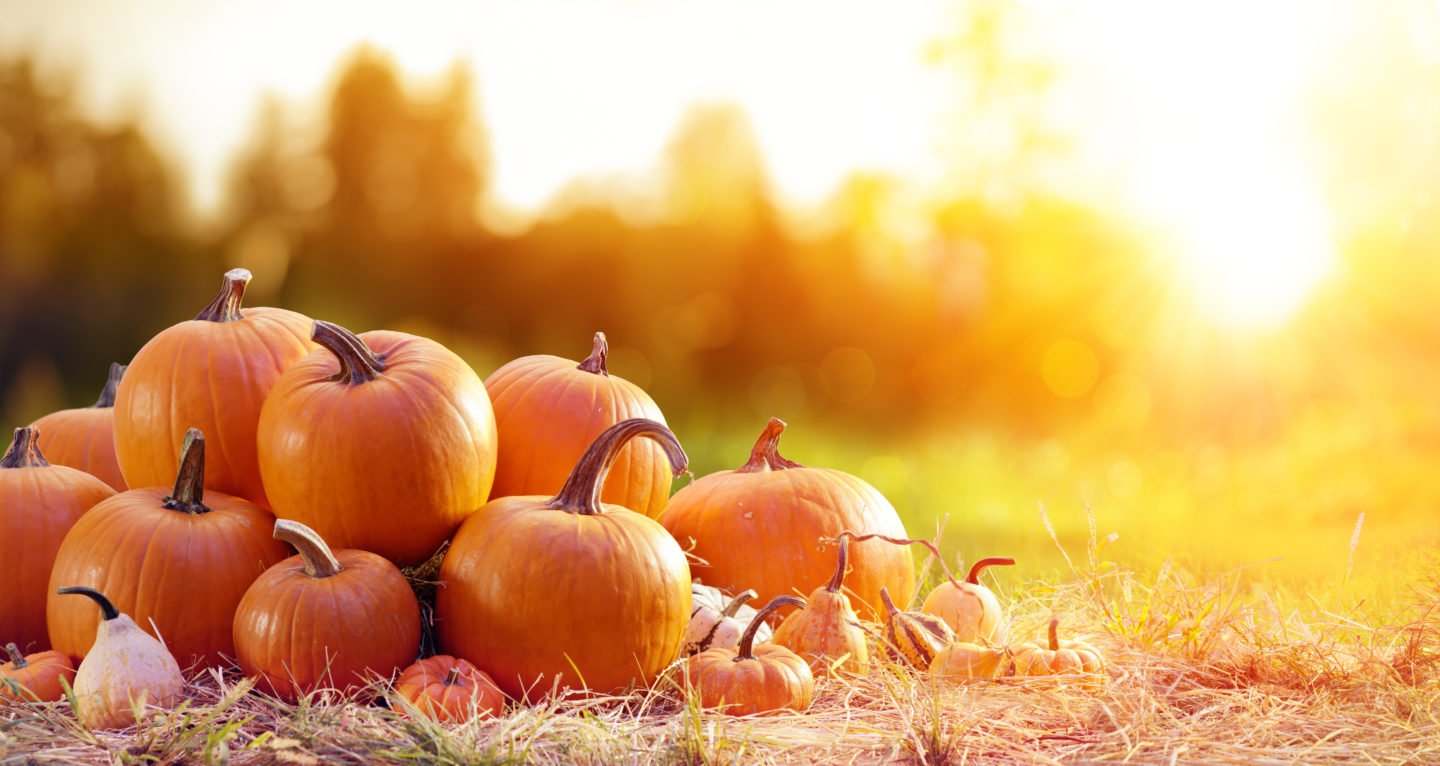 Pumpkin may not be the first ingredient that comes to mind when looking for a tomato puree alternative, but it may be more useful than you thought. When bought in a can, it has a smooth texture similar to tomato puree. It's a bit thicker, so you may have to water it down to get the right consistency.
Pumpkin puree has a subtle sweetness to it, like mild squash. If you add a small amount of vinegar and sugar to it, you can get a flavor that approaches tomato puree. While it may not be good as a standalone pasta sauce, you can use it in cooked dishes to great effect.
Carrot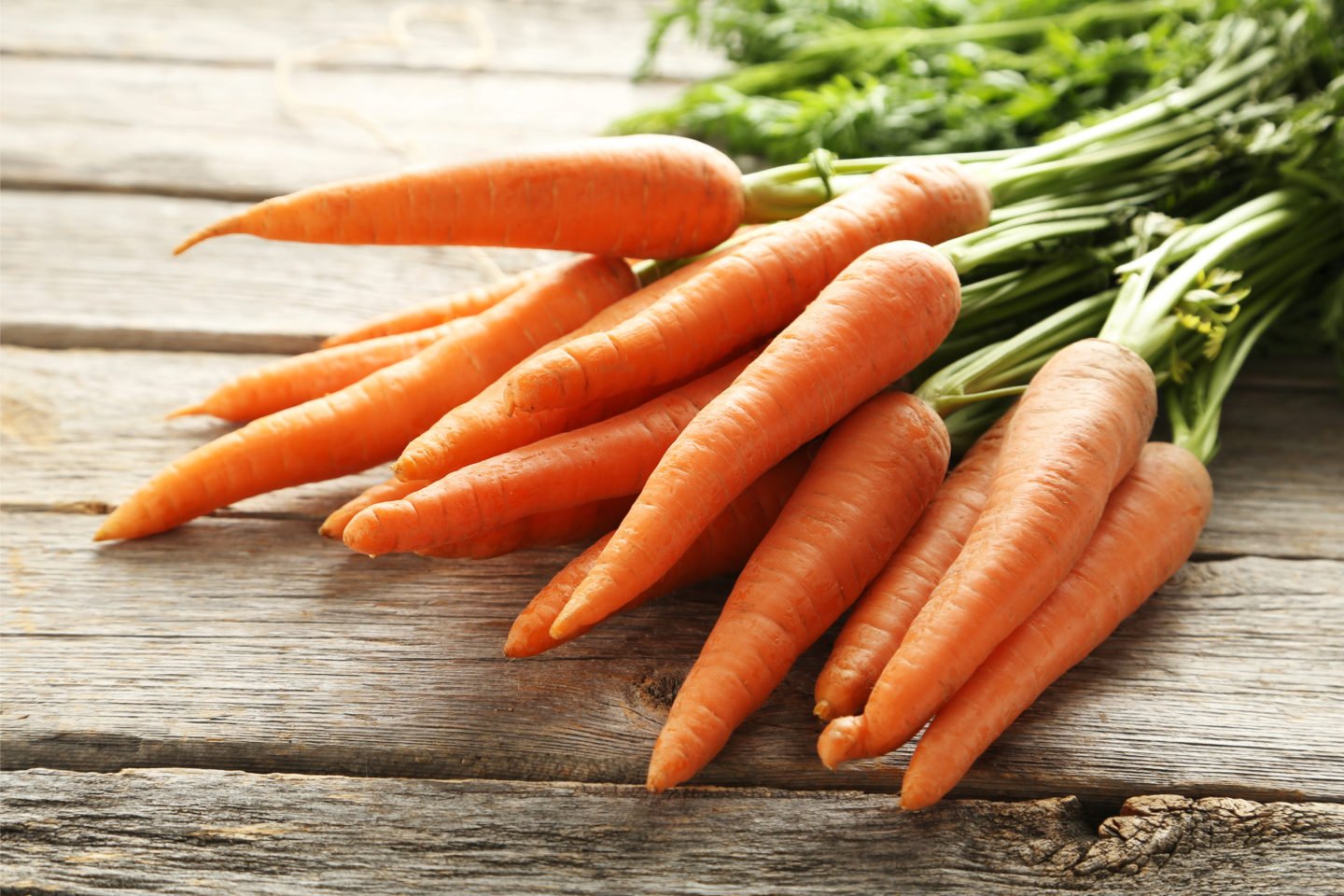 Carrots are one of the sweeter vegetables, and even though they don't taste like tomatoes, their flavor can come close. If you cook them until tender and then puree, all it takes is a little vinegar or lemon juice to brighten up their flavor.
Carrot puree can be a good addition to rice dishes that rely on the tomato's sweetness. It can offer a complex and delicious flavor in combination with some fresh tomatoes.
Tomatillo Salsa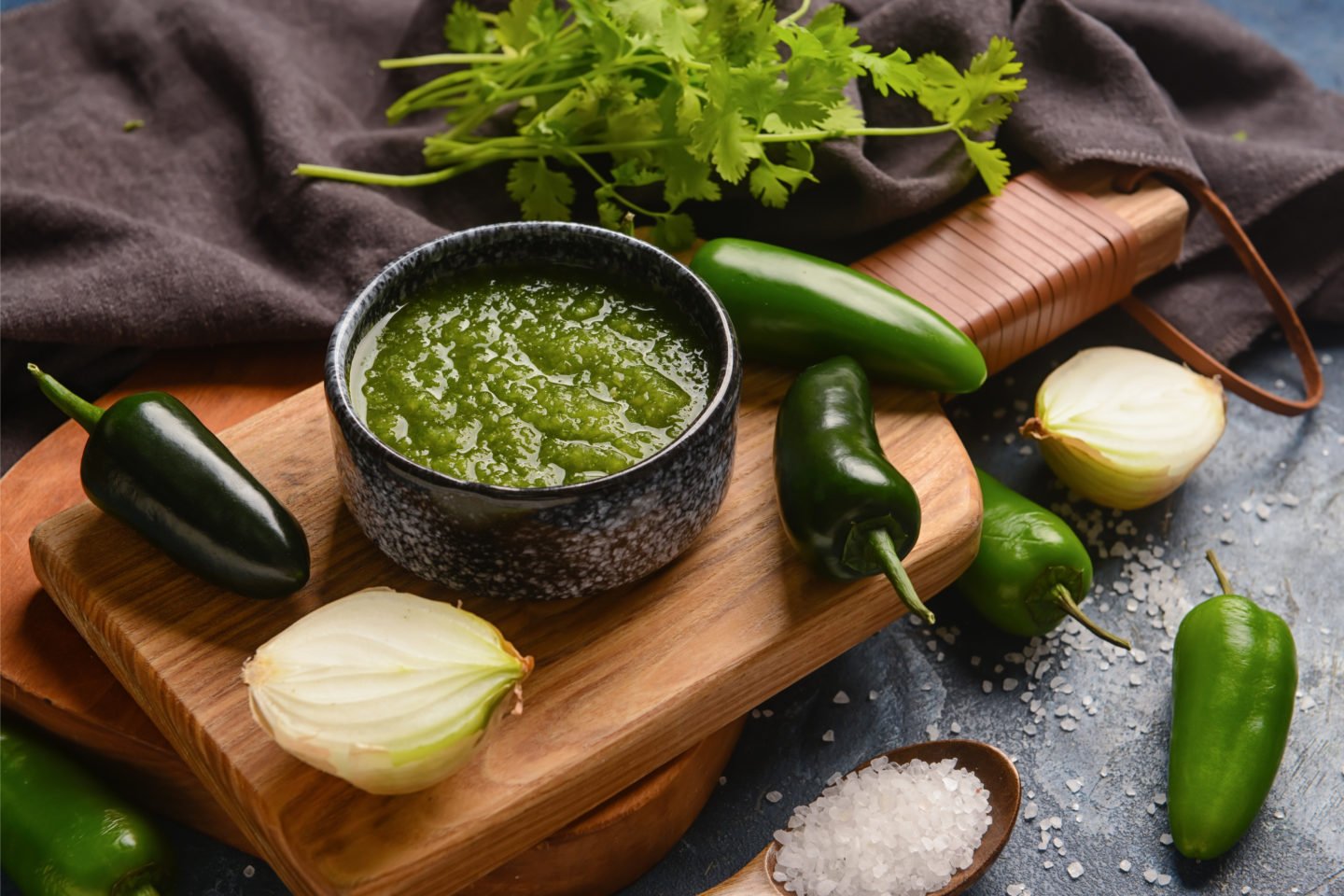 Most green salsa is made of a fruit called tomatillo. These are a cousin of tomatoes and have a similarly acidic flavor. However, remember that tomatillos are more acidic and less sweet than the tomatoes we know.
To help balance the flavor, a bit of sugar can offset the acidity. Cooking tomatillo salsa can also help mellow out the sharper notes and make them blend into dishes better.
Also, don't forget that many tomatillo salsas have other ingredients, including garlic or hot peppers. Look for a brand that sells a more simple salsa if you're looking to substitute for tomato puree.
Make Your Own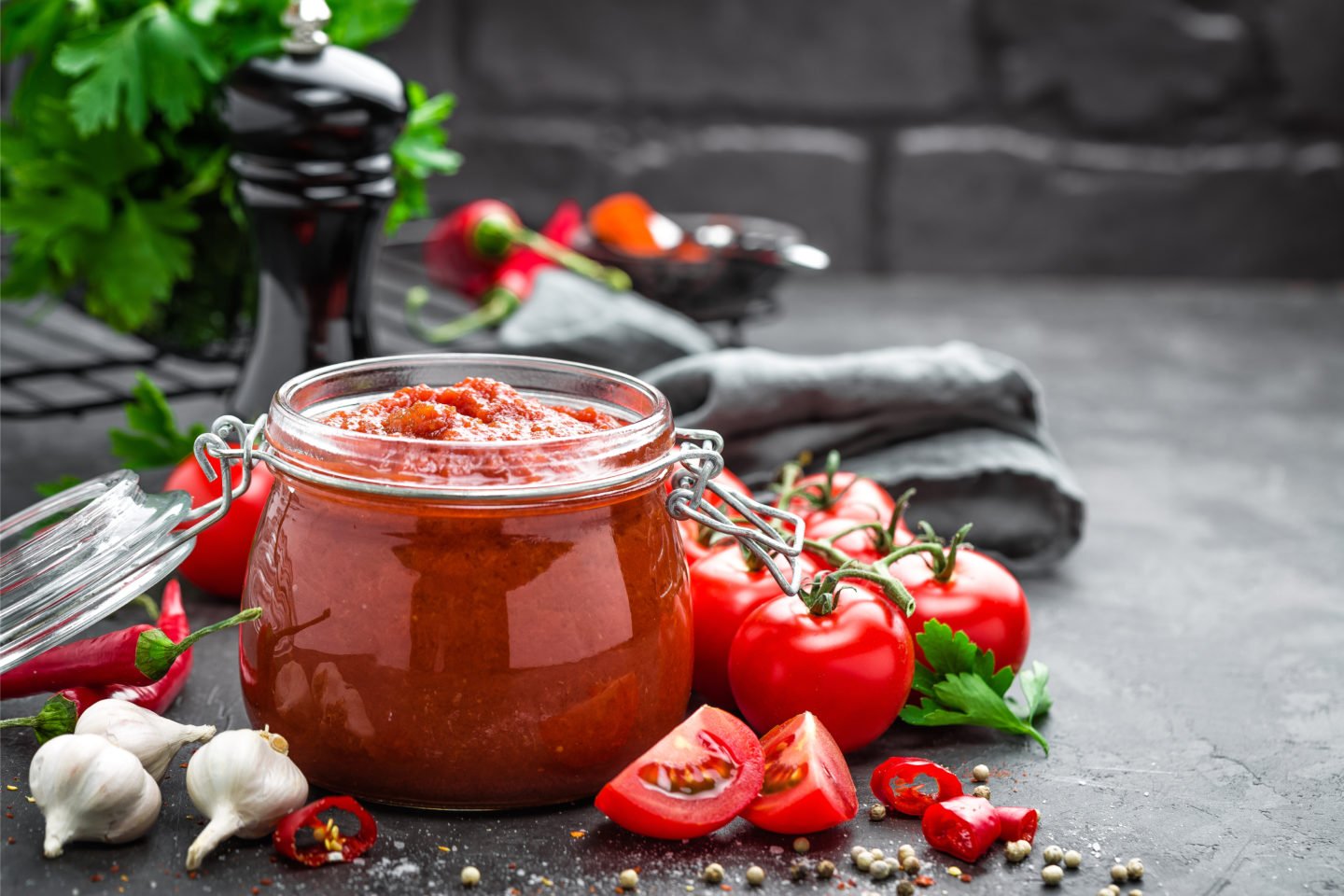 If none of the other tomato puree alternatives listed above work for you, try making your own. I like to use plum or Roma tomatoes because they have a great flavor and lower water content. Simply follow the recipe below and use it within a week, or freeze for up to three months.
Recipe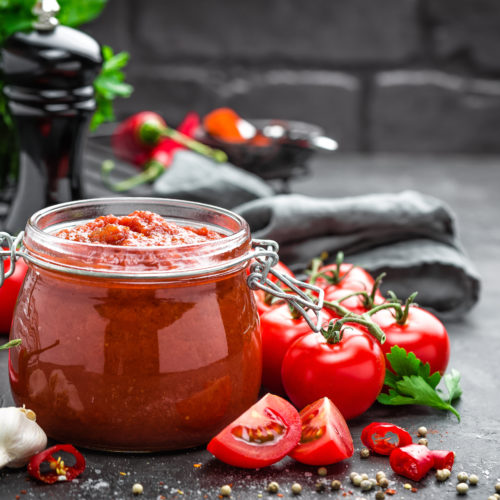 Homemade Tomato Puree
It may take a bit of effort, but you can get a quality tomato puree with just a few ingredients. All you'll need are tomatoes and salt.
Ingredients
3

lbs

plum or Roma tomatoes

salt
Instructions
Wash your tomatoes thoroughly and cut them in half. Then, scoop out the seeds and pulp from inside.

Add your tomatoes to a large pot full of water, covering the tomatoes by at least two inches. Bring to a boil. Once boiling, reduce the heat to medium and let boil for ten minutes longer or until your tomatoes are soft.

Using a slotted spoon, remove the tomatoes from the pot and add them to a bowl full of cold water. Allow the tomatoes to cool in the water for five to ten minutes.

When the tomatoes are cool, you'll be able to remove the peels easily. Depeel all your tomatoes and add them to a food processor or blender. Blend until it reaches a smooth consistency. Work in batches if needed. Add a pinch of salt to taste.
Summary Table
| Substitute | Notes |
| --- | --- |
| Tomato Paste | You can get a near-perfect match to tomato puree with a bit of added water. |
| Canned Tomatoes | If you have a blender or food processor, you're just one step away from tomato puree. |
| Fresh Tomatoes | They have a brighter flavor but can be a good addition to many cooked dishes. |
| Ketchup | As long as you can find a way to balance the vinegar flavor, ketchup is a great substitute. |
| Tomato Sauce | This has the same consistency, with some added herbs and spices. |
| Red Bell Pepper | Bell peppers capture the sweetness of tomatoes and work well with many dishes. |
| Pumpkin | It is a bit different in flavor, but with some added acid, it can be great for sauces. |
| Carrot | Surprisingly, carrots have a sweetness that is similar to tomatoes. |
| Tomatillo Salsa | Jarred green salsa made from tomatillos has an acidity not unlike that of tomato puree. |
| Make Your Own | While it takes a bit of effort, you can get a quality tomato puree with just a few ingredients. |
Related Questions
Is tomato sauce the same as tomato puree?
While tomato sauce and tomato puree can sometimes have similar textures, they are two different products. Tomato puree only has one main ingredient: tomatoes. On the other hand, Tomato sauce can have garlic, onion, herbs, or even meat and other vegetables.

Simply put, tomato puree is an ingredient in tomato sauce.
What recipes use tomato puree?
Since tomatoes are such a versatile ingredient, there is a wide range of dishes that include tomato puree. Pasta or pizza sauce are good, basic places to start.

Shakshuka is another good option if you like spicy food. It includes eggs cooked in a sauce made of hot peppers and tomato puree.
How long does tomato puree keep in the fridge?
As long as it's kept in an airtight container, tomato puree can keep in the fridge for about two weeks. After that point, it's probably safer to throw it out.

If you want to store your tomato puree longer, try freezing it. Keep it in an airtight container for up to three or four months.
Does tomato puree have seeds?
Tomato puree traditionally does not have seeds. The inner seeds and pulp are removed from the fruit when the puree is made. Only the outer flesh of the tomato is used in a puree.
What's the difference between tomato puree and tomato paste?
Tomato paste is similar to tomato puree but more concentrated. This gives it a thicker consistency, which is great for homemade pizza sauce. It also has a sweeter and deeper flavor than tomato puree.